Best Crossfit Gear Reviewed & Rated for Quality
In a
Hurry? Editors choice: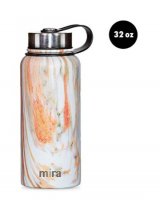 Test Winner: MIRA Insulated Water Bottle

CrossFit is unlike any other training program out there. It incorporates fitness challenges from an array of professional and Olympic level sports and combines it with high-intensity interval training (HIIT) to get insane results in an even more insane (sic) amount of time.
If you're a CrossFit veteran, then you know there is certain gear that is must-have in order to keep your body protected during these rigorous exercises and to enable you to get the best results from each WOD (Workout of the Day).
But if you're new to the program, you may be wondering how to gear yourself up and which pieces of CrossFit gear are the most critical. Well--we've got a list for you!
From CrossFit knee sleeves to Crossfit wrist wraps and
weightlifting gloves
and everything in between, you'll find all you need to make you feel like a pro for your next WOD.
Standout Picks
Criteria Used for Evaluation
Features
When looking at features, we see what sets the product apart from other products like it. We also look at how well adapted it is for CrossFit specifically. While many of the products are ideal for CrossFit conditioning, those that are specialized CrossFit gear work best for the job at hand.
Comfort
The whole point of CrossFit is to stretch your body's limits to the extreme so you don't want nagging or uncomfortable gear holding you back. We want to ensure that the products on this list are easy to use and comfortable to wear. This means they should be breathable and lightweight (in most cases), and that they should stay where you put them so you aren't constantly having to readjust.
Materials
Materials are important in ensuring comfort and durability. We value products with compression and breathable fabrics. And we also like the right amount of stretch so that products take on your body's unique shape.
Durability
Because you're going to be putting these through the wringer with your intense workouts, we want to make sure they can actually hold up for the job. In fact, around half of the products on this list are guaranteed for life, so you know you'll be able to count on them for the long haul.
Value
It's important to us that we bring you gear that is worth your hard-earned money. And while some of the products we feature may cost a little bit more than the budget brands, they will truly outlast and outperform their competition so we believe they're worth the extra cash.
10 Best Crossfit Gear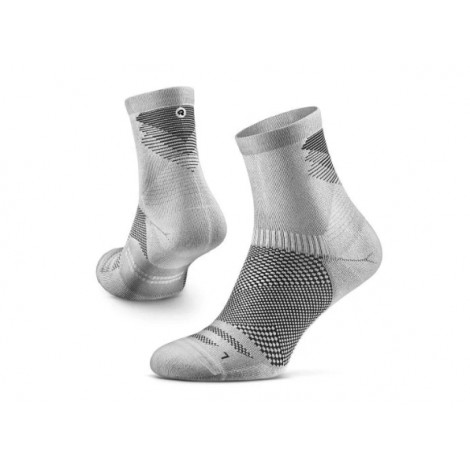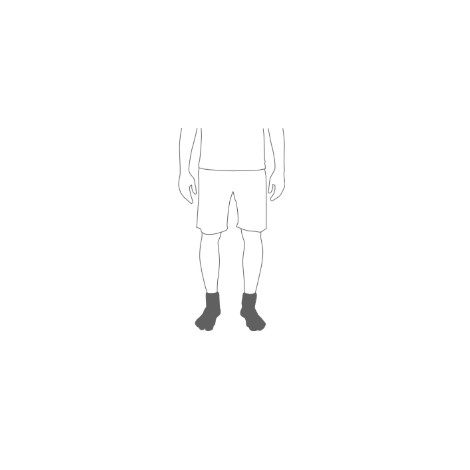 It may come as a surprise to you that socks are among the most important part of your workout attire--especially when it comes to CrossFit. Having the right socks provides appropriate support and compression which helps to keep your body protected. The Rockay Razer Trails have mastered this market and are even taking care of the environment while they do it.
Padding for Impact
If you know CrossFit, then you know the pain that can come along with some of the more serious jumping impacts made during your workouts. This is especially true when you don't have a pair of supportive socks with sufficient cushioning to disperse the impact and keep your feet padded.
Thankfully, Rockay made the Razor Trails to solve this problem. With ample padding designed specifically to enhance performance, you will notice the cushioned different right away.
Plus, all of the fiber components that go into making this sock were handpicked for their supportiveness, and you'll enjoy a good deal of arch compression and support as well. And not only that but all of the fibers are also 100% recycled.
For these reasons, we award tons of points in the Comfort and Materials categories.
Anti-Stink Technology
Now we've got some major news for you. Your parents would have loved this feature when you were playing sports in high school. All of the fibers are treated with Polygiene which is a special formula that restricts the growth of stinky bacteria on your socks.
Not only does this mean that your socks will remain fresher for longer, but it also means that you don't have to wash them after every wear. Seriously. You can just hang them to dry and they really won't stink! This is great for you and reduces your environmental impact as well.
And what's more, these babies have super breathable mesh sections that make them ideal for all kinds of sports. As this moisture often leads to friction and then blister, the moisture-wicking feature actively works to diminish the possibility of blisters occurring.
With socks that are this loaded with Features, we have to give all points possible.
Cost and Value
We know that these socks are a little pricey for just one pair but consider the outcome. While other packs of budget socks may give you 4 for the same price as this one pair, the budget socks will deteriorate rapidly and will likely not hold up well. Plus, they won't be as tech-savvy either.
Not only will the Razor Trails hold up incredibly, but they are also guaranteed for life by Rockay. What does that mean exactly? It means if your pair starts to wear out, Rockay will send you a replacement pair. For your whole life. Now that's incredible Durability and Value all wrapped up in one.
So ditch the budgets and uplevel your CrossFit sock game.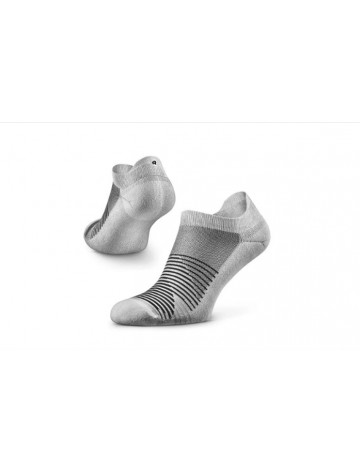 If you're in the market for a product with a lower profile than the Razer Trails, but that isn't as beefed up as the Accelerates below, then the 20four7s could be your just right sock. We love the cushioning that these provide which aids in your overall performance and we like their intense breathability which helps to keep your dryer and more comfortable throughout your entire workout.
Cushioning for Performance
Sufficient cushioning plays a major role when selecting the right pair of socks for your CrossFit workouts. Thankfully, these have a lot of it. We are super stoked on the cushioning for performance enhancement and comfort that the 20four7s offer.
With this added padding in the heel and toe areas, you'll be able to comfortably stay on your feet for longer, no matter how much weight you're throwing around during your WOD. And we find that because of the padding here, the lack of a compression band around the arch is a little less of an issue.
Because of the dreamy comfort of the padding, we award major points for Comfort here.
Mesh Zones for Breathability
But the comfort doesn't stop at the padding. With exceptional breathability helped along by mesh bands in the sock, you'll be able to work out without standing in puddles. And if you've done your sock research, you'll recall that excess moisture causes friction, which can lead to blisters. You won't see any of that here.
Plus, you'll be shocked to find out that you won't even need to be washing these socks after every use. That's right. With Polygiene specialized technology that the fibers are treated with, smelly bacteria are kept at bay, and that means all you have to do is hang your sweaty socks out to dry.
It sounds like magic, and, well, it is. So we award tons of points for Features here.
Cost and Value
We love the Razer Trails and these because they are both made from super durable and supportive materials that are all derived from 100% recycled plastics. That's a win-win for the Earth and for you.
These fibers are strong and fight the stretching out and misshapen fates of most budget gym socks. But if your pair ever does start to look and perform less than perfect, Rockay will replace that pair to the entirety of your lifetime. If Rockay is that sure about the quality of their products, you can be too.
So we dole out high marks in the Durability and Materials categories here.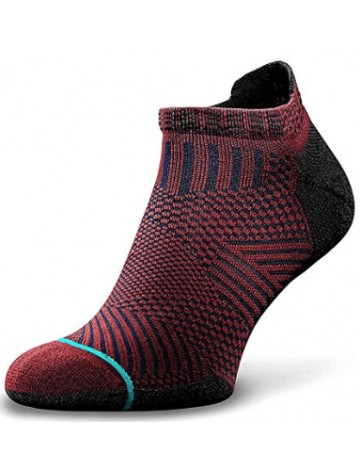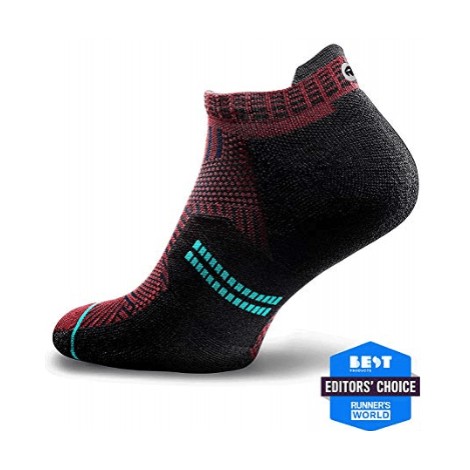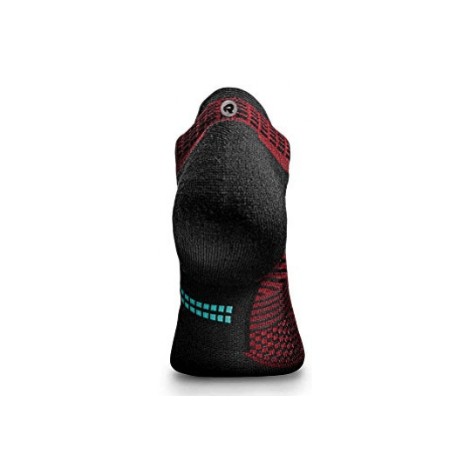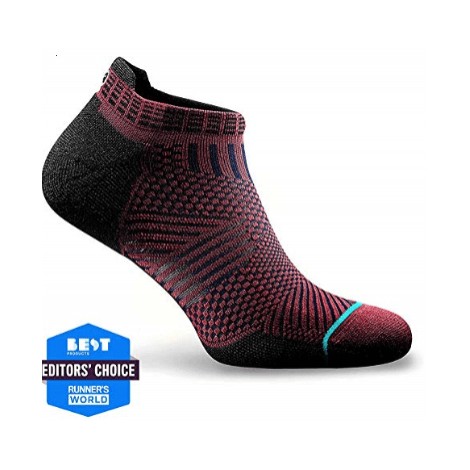 One of the main goals of CrossFit is to get shredded like never before. And how do you do that? You sweat. That's why we have Rockay's Accelerates coming in at Number 3 here. Not only are they comfortable and supportive, but they are made of special Merino wool fibers that pull sweat away from the foot while being super breathable making them a great sock for sweaty feet.
Breathable for Comfort
When you think "wool socks," the word "breathable" may not always come to mind. But guess what? These puppies are about to change the whole way you think about wool.
Made from Merino wool, which is a natural fiber taken humanely from sheep (South American sheep in this case--and organic), these socks are designed to be super breathable and pull the sweat away from your tootsies to the outside so that your feet can breathe.
This is critical in CrossFit because you can expect to be sweating buckets. And did you know that Merino wool is also naturally antimicrobial? That means those smelly bacteria won't set up shop in your socks causing them to produce, well, smells. So we award major points for Features and Materials here.
Laden with Padding
Because CrossFit is so demanding on the body, you are going to have to rely on your CrossFit shoes and socks to provide comfort and protection for your whole body.
That's why we love all of the padding in these bad boys. You'll enjoy a full heel (not just the bottom) of padding. They also provide ample padding at the toes and extra on top of the foot where laces can sometimes cut in.
This padding, along with the seamless toe, helps to eliminate the occurrence of blisters, especially under extended wears, so we award points for Comfort here as well.
Plus, you'll get the added benefit of the compression hold on your arch to give more support to that vulnerable part of your foot.
Cost and Value
This solid option from Rockay rings up on the lower end of our price range in terms of gear, though it is a more premium-priced sock, compared to other brands on the market. That being said, these puppies are worth every penny because they are some of the most durable socks that money can buy.
And to top off this insane durability, Rockay will replace any defective pair (even after numerous uses) with a new pair, free of charge. That's how sure they are to be delivering you a product that will stand the test of time.

4

. Blaze Compression Sleeve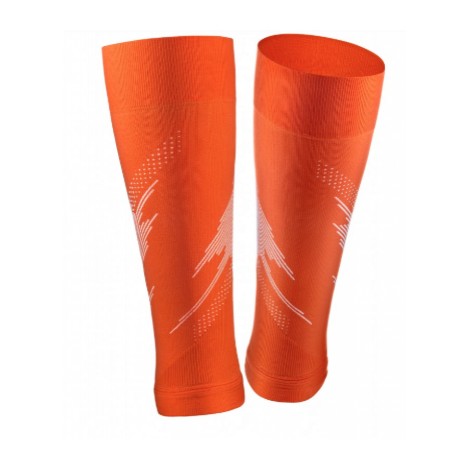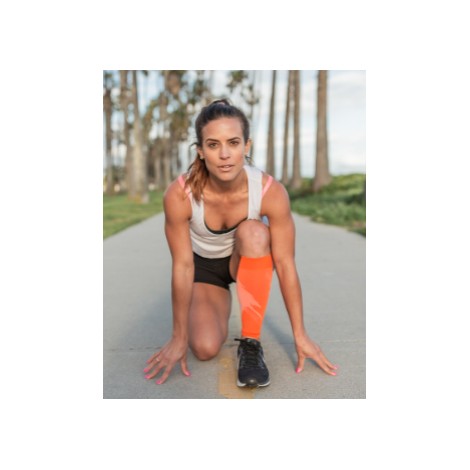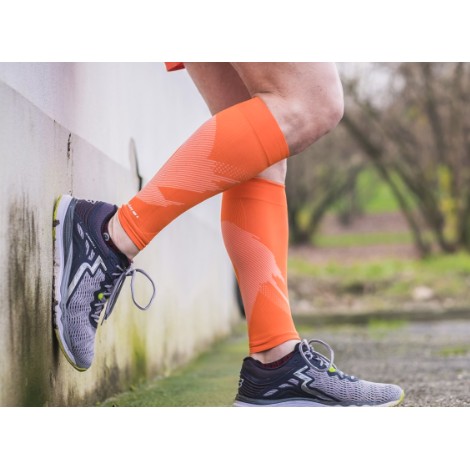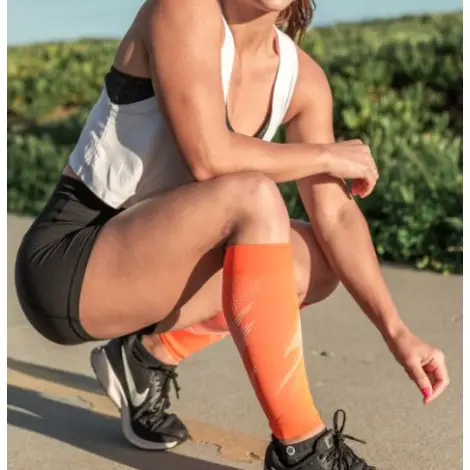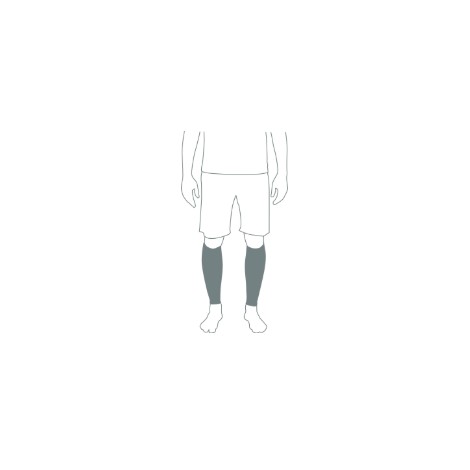 No CrossFit list would be complete without compression sleeves for your calves, and boy do we have an elite pair to introduce you to. The Rockay Blaze Calf Compression Sleeves are made from premium quality fibers and researched technology that not only make them some of the most comfortable and durable compression sleeves on the market but also some of the most effective as well.
Optimize Your Workout
Let's face it--we're all looking to optimize our workouts, and the Rockay Blaze Calf Compression Sleeves help you to do just that. The unique blend of fibers that make up this sleeve (many of which are derived from recycled materials) work to constrict blood vessels, which increase the flow of blood to your legs.
This increased blood flow results in more oxygen being transported to the muscles in your legs and more waste emptying out of the muscles. Simply put, it encourages your muscles to perform at max capacity for longer, so you can hit the gym for longer during each workout.
What's more, with mesh zones that are hyper breathable and seamless construction that won't leave painful seam lines down your calves, you'll stay comfortable for longer as well. For this, we award significant points in the Materials, Features, and Comfort categories.
Decreased Recovery Time
You'll also enjoy the benefit of a decreased recovery time. How does this work? The sleeves act through graduated compression to hold your muscles in place and to keep them secure. This, in turn, reduces the stress of impacts, which can jar the muscles and cause soreness after your workout. This means that you'll be ready for your next workout sooner.
And another feature that we love about this is that they do not require washing every single use. They are treated with Polygiene technology, which keeps smelly odors caused by bacteria from building up. You will be able to air dry after using them, and they'll be nice and odor-free for your next WOD.
We award points for Features and Comfort here as well.
Cost and Value
The Rockay Blaze Calf Compression Sleeves are comparable in price to other elite compression sleeves, but you'll get something more with these than you will with others on the market--Rockay's incredible customer appreciation and service.
Rockay is so sure that they deliver products that are meant to stand the test of time that they guarantee all of their products for life. That means that if your sleeves start to lose their compression qualities or if they become damaged in any way, you can notify Rockay, and they'll send you a new pair, free of charge.
We pack on the Durability and Value points here.

5

. MIRA Insulated Water Bottle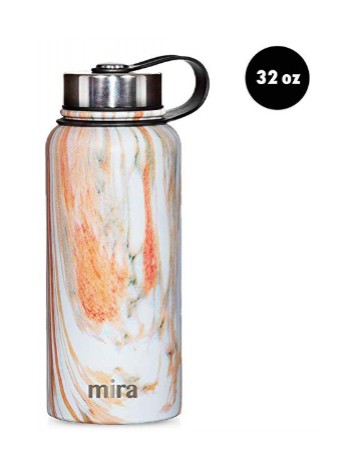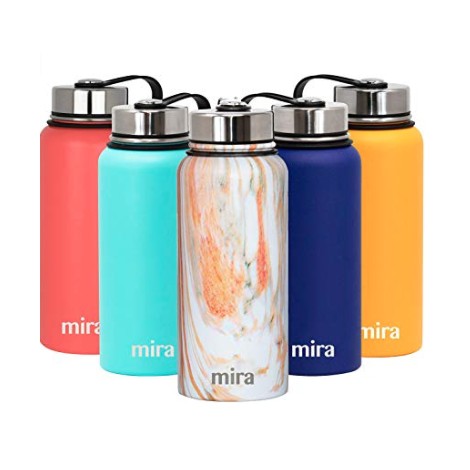 No fitness list is ever complete without an insulated water bottle. For one, it's 2019 and you need a reusable water bottle. Get with the program. For another, despite the health benefits of drinking room temp water, we all know we crave a crispy sip during our workout for refreshment and this MIRA water bottle delivers up to 24 hours of ice water, guaranteed.
Wide Mouth
One of the features that we love most about the MIRA is the wide mouth. While many insulated and reusable water bottles on the market have narrow mouths that make it virtually impossible to get ice cubes inside, with this bottle, you will have no issues at all. This feature also makes it much easier to fill, so we award points for Features and Comfort here.
We like that you have multiple size options to choose from including 12oz, 18oz, 22oz, 32oz, and 40oz bottles--each with a wide mouth. And we like that the lid is attached with a piece that doubles as a handle, making it easy to pack and carry — more points for Features and Comfort here.
Durably and Safely Made
On top of that, the MIRA is made from stainless steel that is food grade, which means it contains no harmful chemicals like BPA and that it won't hold on to and trap flavors from your different beverages. Plus, this material can keep cold this chilly for up to 24 hours and hot things toasty for up to 12. So we award points for Materials here.
And we love what an absolute beast this bottle is. It can take a severe beating without compromising the insulation so you can feel good about taking it with you wherever you go--not just the gym. We dole out nice points for Durability here.
You'll also get to choose between a whole boatload of amazing colors and designs so that you can get one to match your gym aesthetic and be the talk of the weight room.
Cost and Value
And the best part of all? This incredible bottle will cost you about half as much as a super-premium bottle like a Hydroflask. But it does the same thing just as well, so why spend the extra cash when you can save? That's the value that we love.

6

. Survival and Cross Jump Rope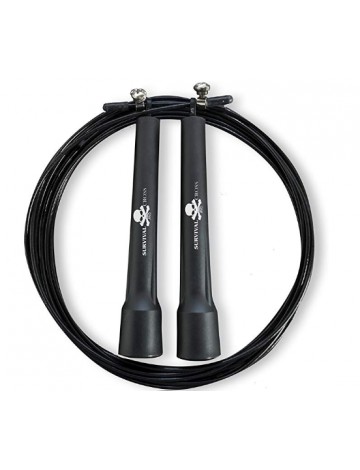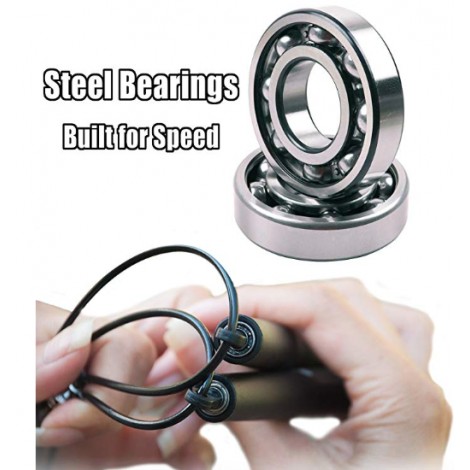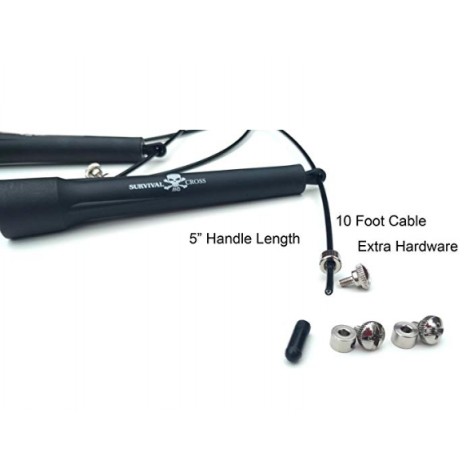 The Survival and Cross Jump Rope is another must-have on our list. There's very little else that will deliver this level of cardio. And we love that it's so portable and that you can take it with you, even when can't make it to the gym. Made with premium materials, this thing can whip and you'll be doing double unders in no time.
Fully Adjustable
The Survival and Cross Jump Rope measures 10 feet with 5-inch handles when it is delivered to you. We love that you can fully adjust the length of the rope to fit your height specifications. This is easy to do and will allow you to customize your workout, making the length more comfortable. It even comes with the extra hardware that you need to do this. So we award points for Features and Comfort here.
Whips with Speed
We are in love with how speedy this guy is. It is made from a steel cable that has been coated and it won't tangle or knot up like others made from fabric. Not to mention how incredibly durable this material is. It also features handles that are lightweight and ergonomic for the grip so that you can really get this thing going.
And, perhaps most importantly, are the specialized ball bearings made from steel that allow for a fast and smooth rotation you can really whip around. This is especially ideal for hitting those double unders and for amping up your cardio routine (even if it's just for the warmup). For this, we award points in the Features, Materials, and Durability categories.
Cost and Value
This costs next to nothing and is another one of those incredible products that are so good, the company stands behind it for life. So if you should ever experience any issues with your rope, Survival and Cross will send you another rope, no questions asked.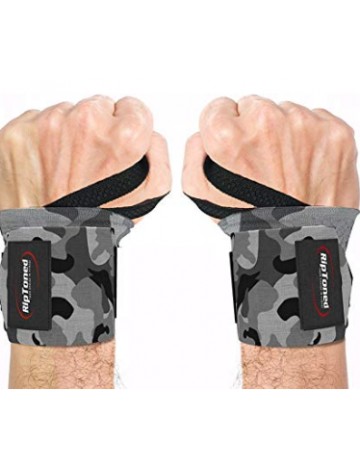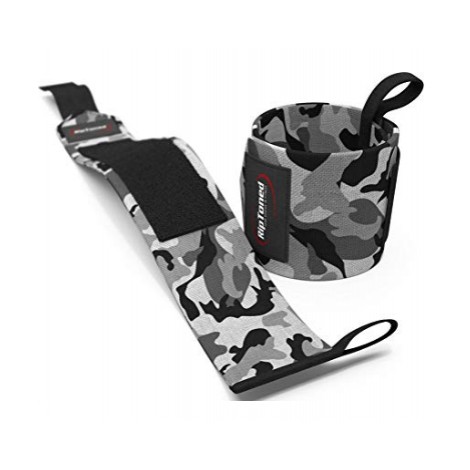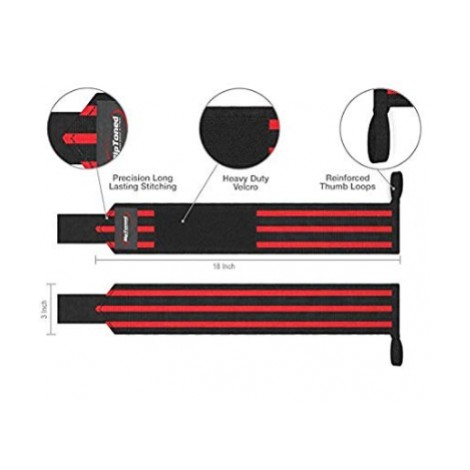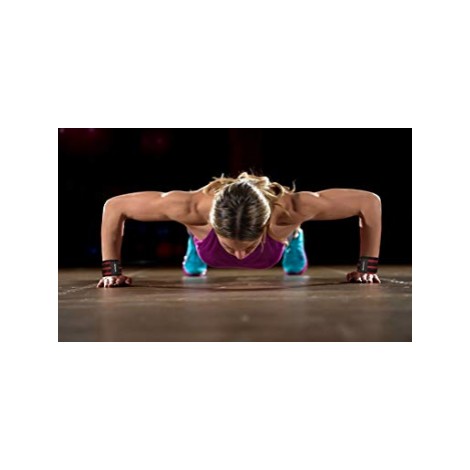 The Rip Toned Wrist Wraps are not just our favorite weightlifting wrist wraps, they are beloved by thousands and thousands of users around the world. They provide major support to the wrists for weight lifting and weight training, and they come in two different stiffnesses so that you can get just the right amount of support for you.
Choose Your Stiffness
The Rip Toned Wrist Wraps are loved by users and are endorsed by world champion powerlifters. We love that you can purchase this product in two different stiffnesses, depending on your needs.
The Stiff version has little to no give and is not flexible at all. This is better suited for heavy lifting.
The Medium Stiff version has a bit more flexibility and comfort while still providing ample support. These are for you if you are into shrugs, cleans, overhead presses, and the like.
They also come in an array of fun colors so you can find the one that matches your gym style. We award points for Comfort and Features here.
Perfect Construction
You can tell that the user was definitely in mind when they made this product.
The wraps measure 18 inches long and are made from super heavy duty elastic materials. The stitching is reinforced, so they hold up well, and the velcro is durable and wide so it won't wear out or loosen (especially as you're wearing the wraps).
With thumb loops that are ultra-reinforced, you can rest assured that once these babies are on, they are going to stay in place. That being said, they are easy to put on and take off when you need to.
And what's better is that these can be thrown in the washing machine once they start to take on the inevitable gym smell. We award points for Materials and Durability here.
Cost and Value
The Rip Toned Wrist Wraps ring up on the low end of the spectrum, which is incredible because these are such a well made and durable product. We love their value because they truly will revolutionize your workout and allow you to press and lift more than you ever have before.

8

. Reebok Crossfit Nano 8.0 Flexweave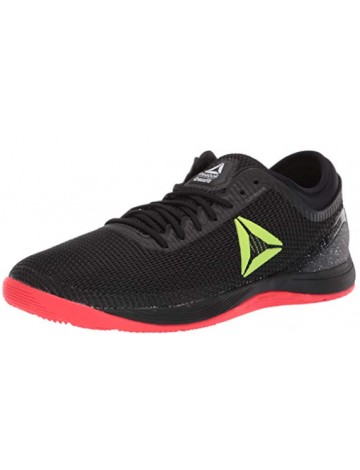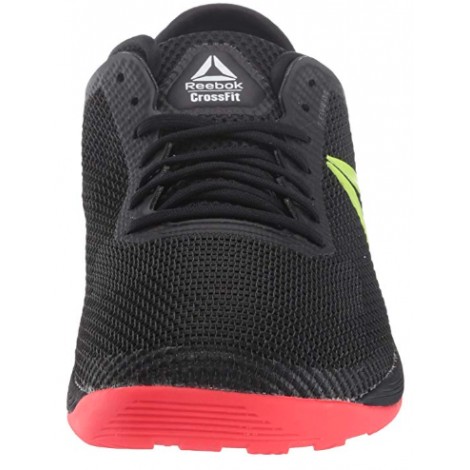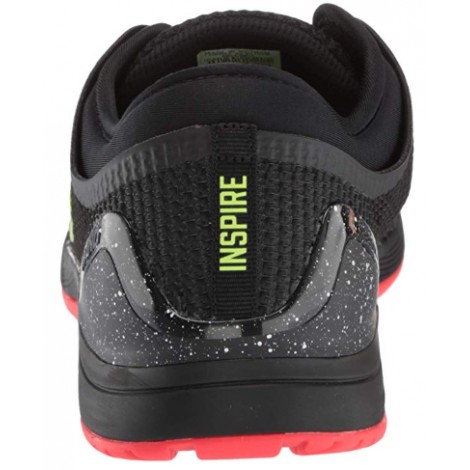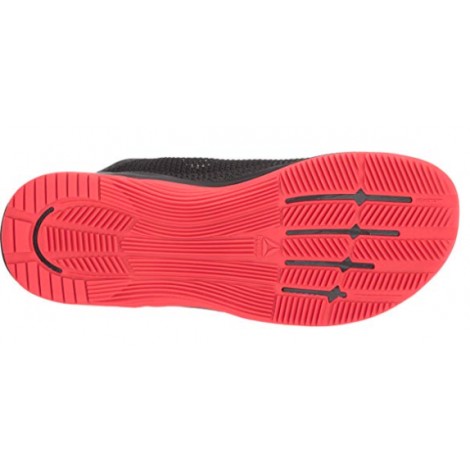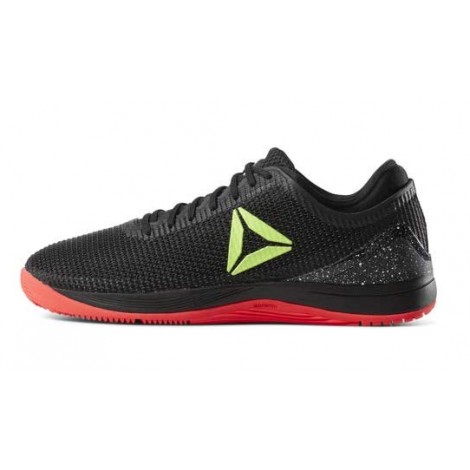 If you've been paying attention, you know that footwear is critical in the CrossFit game so we bring you the Crossfit Nano 8.0 Reebok weightlifting shoes. This is considered by many to be the best CrossFit shoe out there. With tons of flexibility, support, and breathability, you'll be able to outperform the competition time after time.
Fits Like a Bootie
One of the reasons that the Nano 8.0 is so popular is because it fits like no other, which works to deliver comfort and support like no other. Shaped and fitted like a bootie, this shoe will mold to the particulars of your foot while still offering up tons of breathability thanks to the nanoweave textile.
We love how lightweight this product is and the low profile design, which allows for a more natural range of movement in your feet and ankles. Plus, we love the added protection and structure around the toe to protect you during your HIIT workouts.
We score this product well in the Features, Comfort, and Materials category here.
Good Traction
We are also wild about the soles of these shoes. For starters, it is nice and cushiony thanks to the molded sock liner that lies on top of the midsole. As for the outsole, you'll get great traction thanks to the high-abrasion rubber, which helps to make them more durable as well.
But that's not all. There are flex grooves in the toe box of the shoe that allows for a more natural range of motion in the front of the foot, and we like this feature too.
We award points for Durability, Features, and Comfort here.
Cost and Value
The Nano 8.0s are the most expensive item on this list, but they are competitively priced with other similar products on the market. They are the perfect cross trainer and provide ample support while still giving you lightweight freedom, so we like their value.
Plus, they come in so many cool colors and are made for both men and women.

9

. Bear KompleX Compression Sleeves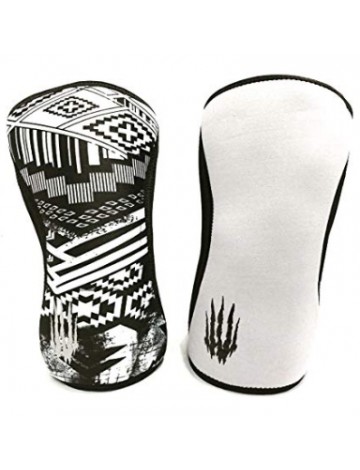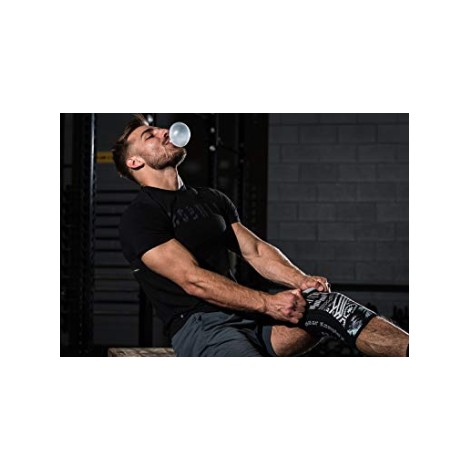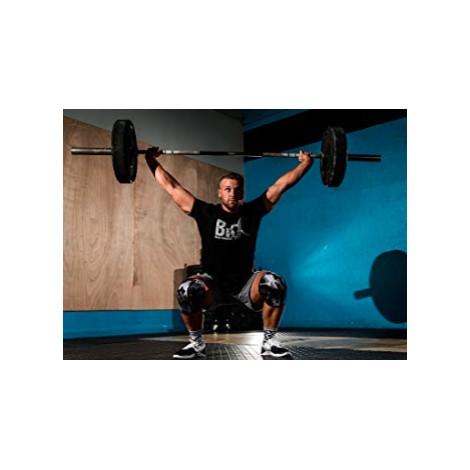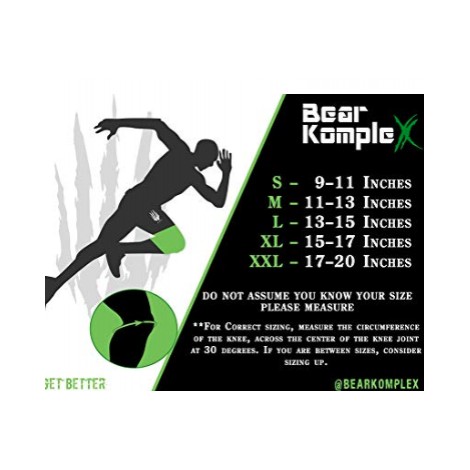 Bear KompleX sponsors the CrossFit Games so it should come as no surprise that they make our list of gear. The Bear KompleX Compression Sleeves work to stimulate blood flow, support this vulnerable joint during your workouts and add a splash of style to your gear as well.
Designed Specifically for CrossFit
The Bear KompleX Compression Sleeves were designed specifically with CrossFitters in mind. These are an ideal product if you are performing snatches, power cleans, box jumps, lunges, and even double unders during your typical workout routines.
They work as standard compression sleeves do by constricting the blood vessels so that more blood flows to your legs delivering more oxygen to them. This allows for more power and more reps.
They also help to provide needed support to this vulnerable joint. By keeping the knee in line with the rest of the leg, you will be less likely to injure yourself. And these also work to cut down on recovery time as they protect against intense impacts.
Plus, if you're already injured, this is a great option to get you back to your WOD so you don't have to sit out for so long. Oh, they're nice and comfy too. So we award points for Comfort and Materials here.
Tons of Styles to Choose From
As we hinted in the intro, these are meant to up your style game. They come in 2 different thicknesses depending on your compression needs (5mm and 7mm) and they also come in an array of sizes so you can get a just-right fit.
As for style, they come available in over 10 different color options. Some of the options (like the one pictured) are reversible so you can get a two for one style deal. We award points for Features here.
Cost and Value
The Bear KompleX Compression Sleeves ring up on the higher end of the price range but we like their value because they were designed specifically for CrossFit and because they come in an array of sizes and styles so that you can get the perfect fit for your workout.

10

. CAP Barbell Weighted Vest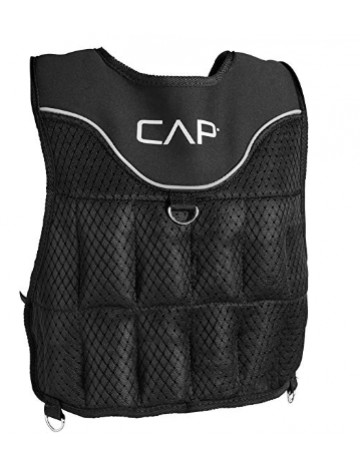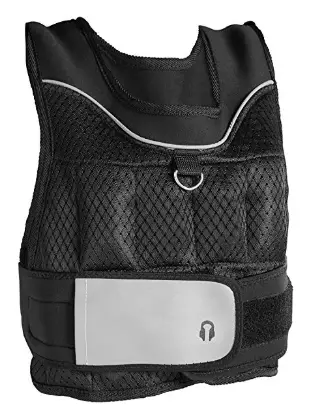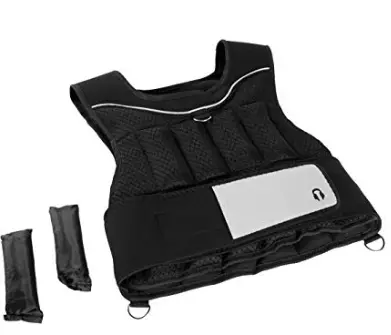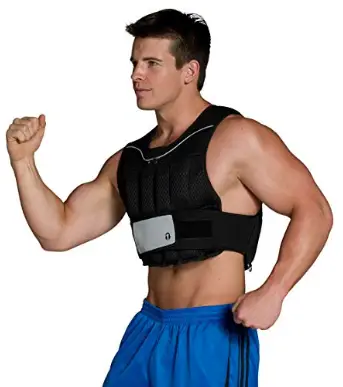 The CAP Barbell Weighted Vest is the perfect way to round out our list. This vest will add up to 20 pounds of extra weight to your body so you can bust through plateaus. We like that the weight is adjustable and that the fabric is breathable so you can stay comfortable during your workout.
Adjustable Weight
The CAP Barbell Weighted Vest is filled with weight packets that weigh about .75 pounds each. With pockets lining the vest in the front and the back, you can add and remove weight pouches as you desire. When filled to the max, the vest will weigh a total of 20 pounds. We award points for Features here.
Comfortable Fit
The CAP Barbell Weighted Vest is padded with neoprene and lined with mesh so that it remains breathable during your WOD. It secures tightly, and you can adjust the tightness easily to fit your body.
There are also clips for hanging additional weight if you desire. We award points for Comfort, Materials, and Durability here.
Cost and Value
This vest rings up in the middle of our price range, and we like its value because it allows you to bust through those sticky plateaus so that you can get the shred you're after.

Subscribe to our Newsletter