Best Crossfit Shoes Reviewed & Rated for Quality
last updated:
Mar 31, 2019
Crossfit was developed way back in the late 90s with one flagship location in the USA, but there are now upwards of 15,000 Crossfit gyms recognized across the globe.
Crossfit is exactly that--a cross of multiple different fitness disciplines and sports. From gymnastics to Olympic weight lifting, Crossfit does it all. But it's much more than just a fitness routine. The spirit of Crossfit encompasses eating well and working inside of a community to empower those who practice it to reach their fitness goals. While some of the exercises may seem extreme, they can all be modified for different fitness levels. The whole idea is to push yourself to your limits safely.
So in that vain, we've compiled a list of the best Crossfit shoes. To protect your body during these intense workouts, you need to have the right gear and that all starts with footwear baby.
In a Hurry? The test winner after 10 hrs of research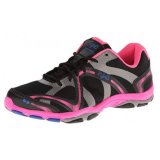 RYKA Influence
Why is it better?
Hyper-specialized for women
Tons of research and development in product
Great shock absorption and cushioning
Excellent traction that mimics a bare footprint and provides a natural pivot point
Breathable synthetics on top
Cool colors to choose from
Lightweight
Available in half sizes
Last of up to 2 years before needing to be replaced
In a
Hurry? Editors choice: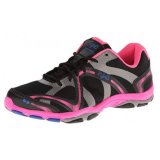 Test Winner: RYKA Influence

21
Researched Sources
1200
Reviews Considered
10
Hours Researching
10
Products Evaluated
Overall Fit
Materials
Traction
Shock Absorption
Value
By Default
10 Best CrossFit Shoes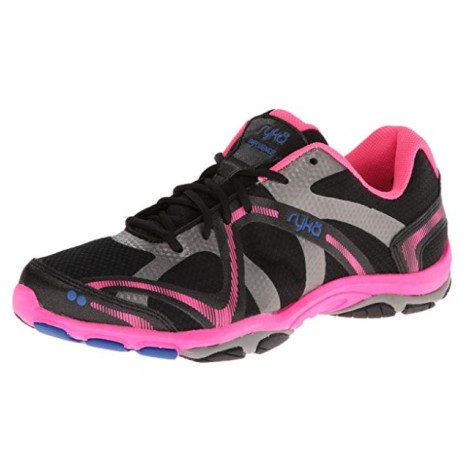 Hyper-specialized for women
Tons of research and development in product
Great shock absorption and cushioning
Excellent traction that mimics a bare footprint and provides a natural pivot point
Breathable synthetics on top
Cool colors to choose from
Lightweight
Available in half sizes
Last of up to 2 years before needing to be replaced
Some reviewers found the sides of the Influence to be too stiff, though this is a function of their design to allow for safe lateral movements.
The first shoe to grace our list is made by Ryka. Ryka has been making shoes specifically for women for more than 25 years. As a company, they understand that women's feet are shaped differently than men's feet, so designing the perfect shoe for women requires more thought than just downsizing the male model. The research that goes into their products is astounding, allowing you to rest assured that you are making a smart buy.
Women-In-Mind Design for a Perfect Fit
The Influence has a medium width design and comes in half sizes. The heel of the Influence is narrower while providing more room at the forefoot. Higher volume in the instep and a footbed that is more secure also contribute to the Influence's specialized design. Direct-Fuse and Flex-Foil layers give the product tons of support without weighing it down, and the mesh, synthetic upper panel of the shoe is super breathable, helping to keep your feet comfortable during your workout. Plus, the cushioning and "precise return" insole serve to add another layer of comfort, along with the dual-foam midsole that provides support to your arches at precise pressure points.
Footprint Like Design on the Sole
The Influence has excellent rubber sole traction with a unique design that mimics a bare footprint. This allows for a more natural pivoting action while exercising. Lateral movements are no problem in the Influence, thanks to the Direct-Fuse and Flex-Foil layers. And the bouncy action of the "precise return" insole absorbs shock like a champ with its return-of-energy cushioning. You can get these game-changing kicks in steel grey and diver blue, black and atomic pink (pictured), black and sharp green, black and sugar plum, and white and aqua.
Cost and Value
The Influencer rings up in the middle of our price range and we love these gems because of the amount of research and woman-specific specialization that went into their development. Plus, women report getting about 2 years of heavy use (4-6 wears a week) out of them before they needed to be replaced. Bingo!
2

. Reebok CROSSFIT Nano 2.0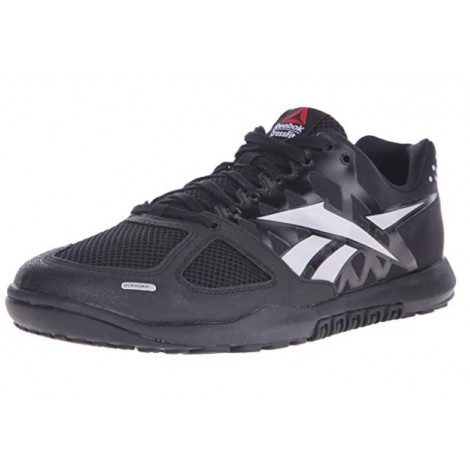 Backed by tons of research and development
Supportive, yet lightweight (11 ounces per shoe)
Low-cut ankle design and grooves at the toe for greater mobility
Close-to-ground feel
Textured sole and toe cap for grip
Rope climbing grip support at outside arch
Removable sock-liner to create room for orthotics
Some users report needing to rely on inserts to get the cushioning that they desired.
Reebok is one of the most trusted names in athletic footwear, and for good reason. The company was originally named J.W. Foster and Sons and was formed in the 1890s to do one thing: help runners run at faster speeds. J.W. Fost began handmaking shoes with spikes in them, and it wasn't long before some of the most famous runners were commissioning him to make their kicks. Now, Reebok makes more than just running shoes, and these CrossFit Nano Trainers will be as impactful to your training game as the introduction of spiked shoes were to 19th-century track runners.
Close-to-the-Ground Feel
The Reebok Nano is a medium width shoe that comes in half sizes. FuseFrame technology allows these kicks to be super supportive while also retaining a lightweight frame, weighing in at only 11 ounces per shoe. The upper panel of the Nano is made from woven mesh to provide breathability and cooling comfort. The tongue and collar are padded for comfort as well. A low-cut ankle design allows for maximum movability, and purposeful grooves at the front of the Nano allow for greater flexibility in the toe. Plus, the low-profile EVA midsole gives the feeling of being close to the ground which provides more stability.
Removable Sock-Liner
The Nano comes with a rubber sole that has a few neat features for cross training. The outsole is textured to give extra grip and the toe cap comes with specialized DuraGrip technology. Plus, the Nano even includes a RopePro wrap at the outside arch to provide added traction when climbing ropes. And for optional customization, the sock-liner can be removed creating space for orthotic inserts for extra support and shock absorption. The downside of the Nano? You might have trouble picking a color. You can get these in any of 15 color combos, featuring base colors of black, vital blue, ultimate yellow, grey, excellent red, solar green, and nacho.
Cost and Value
The Reebok Nano rings up in the middle of our price range and we love them because they are backed by years of research and development with athletes and their goals in mind. Lighter weight shoes tend to have a shorter shelf life, but these guys can withstand heavy use (4-6 wears a week) for over a year before needing to be replaced.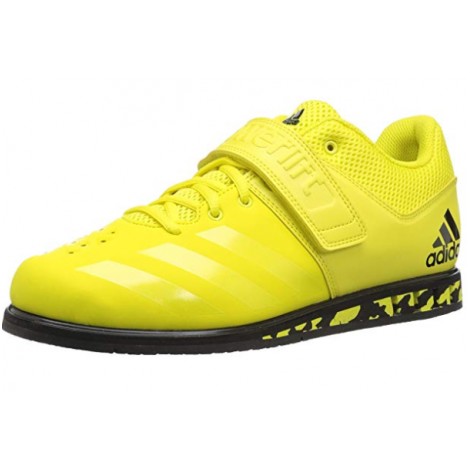 Comes in half sizes
Incredibly lightweight
Room for foot-spread
Secure strap across the top
Vegan leather upper panel for added ankle support
Super breathable all over
High-density wedge midsole
15 flashy fun colors
Some reviewers believe these shoes run a bit small and narrow in the toe box, so you might do well to order a size larger than you typically would.
All Day I Dream About Sports--and so does adidas. As a leader in training gear, you can depend on their products and rest assured that you're getting shoes that work. And we know, we know--you're working out, it's not a fashion show. But there's nothing wrong with a little razzle-dazzle is there? What we're saying is: these kicks are fly.
Vegan Leather Adds Ankle Support
The Powerlift 3.1 is a medium width shoe that comes available in half sizes, and they are incredibly lightweight--the shipping weight is only 12 ounces, so you do the math. The wide design provides plenty of room for the foot to spread while lifting, but at the same time, the midfoot velcro strap across the top of the foot provides a locked in support that will keep your ankles from rolling. And for even more added ankle support, the upper panel is made from vegan leather which is both lightweight and sturdy. With a mesh lining, collar, and tongue, the Powerlift 3.1 is super breathable for a comfortable and moisture wicking workout.
Designed to Take on All Kinds of Movements
It doesn't matter if you're deadlifting or zigging and zagging, these kicks will give you the support you need. The Powerlift 3.1 offers moderate traction most ideal for indoor use on consistent ground. With a midsole featuring high-density wedge, the Powerlift provides shock absorption and allows you to feel stable. We know that function is more important than fashion, but the 15 color styles the Powerlift comes in are to die for. Good luck choosing just one.
Cost and Value
The Powerlift 3.1 rings up in the middle of our price range. We love the Powerlift's value because it's backed by a trusted brand in the industry and because these kicks can hold up to some serious wear and tear in the gym. And they're just plain fun to wear.
4

. NIKE Train Prime Iron DF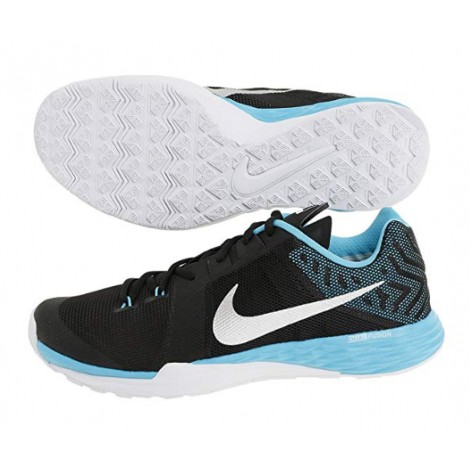 Expandable cables for support and flexibility
Mesh textiles are very breathable
Dense foam is comfy and absorbs shocks
Rubber sole with criss-cross traction pattern
Almost 20 color options
Comes in half sizes
Super affordable
Some users report that while the toe room is adequate, the ankle support is a little tight.
Another leader in the industry, Nike knows what they're doing when it comes to designing specific gear for specific purposes. These Prime Irons are versatile and will easily transition with you no matter what the CrossFit Workout of the Day throws at you.
Expandable Cables Provide Support
The Nike Prime Iron is a medium width shoe that comes in half sizes and is insanely lightweight. The mesh textiles offer up an extremely breathable product, and dual density foams that line the shoe make for a super comfortable workout. One of the unique features that we love are the flexible cables at the front of the shoe where the shoelace threads through the first 2 sets of eyes. These provide support and stability while also offering up flexibility for zigging, running, and even jumping.
Easily Transition Between Cardio and Lifting
The Nike Prime Irons have some pretty innovative traction. The rubber sole features a pattern that crosses multi-directionally to offer up some next level traction that will keep you from falling flat on the mat. Plus, the dual density foams help to absorb shocks when jumping. With almost 20 different color styles to choose from, you're bound to find a pair that fits your workout aesthetic.
Cost and Value
The Nike Prime Irons ring up at the lower end of our price range. We love their value because they are backed by a leading company in the industry and because users find them to be super durable--even standing up to long hours of shift work.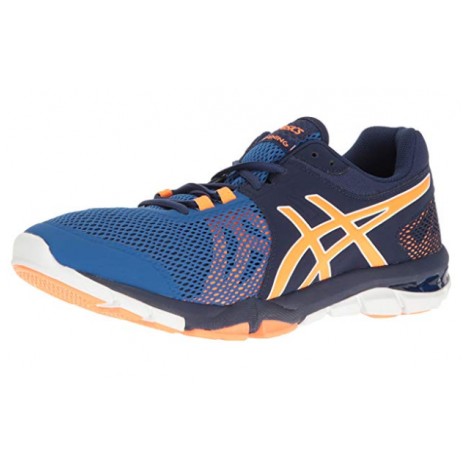 Super lightweight
Mesh and fabric lining for breathability
Foam molds specifically to your feet
Tons of shock absorption and bounce back
Great for lateral movements
Excellent price point
Some users report that these are not intended to be your running shoes. They are great for cross-training but not means for daily runs.
Kihachiro Onitsuka started making shoes for playing basketball in his home in the 1950s. Almost 30 years later, that company grew into what is today known as ASICS. ASICS is an acronym based on the Latin phrase that means "A Sound Mind in a Sound Body," and they work tirelessly to create products that bring harmony to the mind and body. That's a mission you can fall in love with.
Protection Meets Responsiveness
The Gel-Craze is medium width and super lightweight--about 5 ounces per shoe. It is designed with a mesh upper and fabric lining for maximum breathability. The padded collar and tongue (under lace-ups), as well as the foamy insole and Solyte midsole, provide lush cushioning to hug your tootsies. And each component of the shoe is designed to balance protection and responsiveness to give you a safe product that molds to your feet.
Versatile Support for Cross-Training
We love the Gel-Craze because it is such a versatile product. The outsole is made of super durable rubber and includes FluidAxis innovation providing natural grooves in the sole that mimic the body. The Rearfoot gel technology protects against major shock which is a must when working out on hard surfaces. That, plus the bounce-back of the midsole, combine to assist in moving laterally and in transition.
Cost and Value
The Gel-Craze rings up in the middle of our price range and we love its value because of the innovative, lightweight, and proprietary technology that goes into them. This is a highly engineered product that won't break the bank and that will last of a long time.
6

. Reebok CROSSFIT Nano 8.0 Flexweave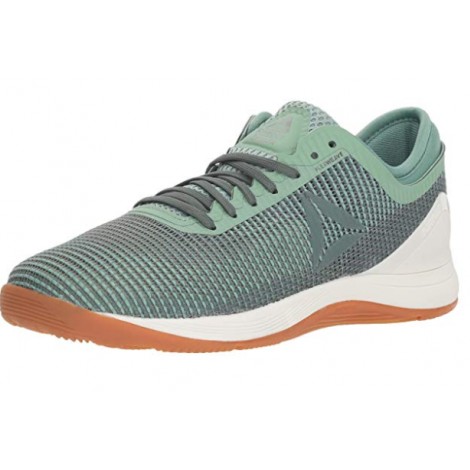 Added cushioning in the sole and forefoot for comfort and shock absorption
Bootie style heel design for hugging comfort
The flex-weave upper is super breathable
Larger toe-box for expansion when lifting
CrossFit specific outsole for premium grip
Over 20 different color styles to choose from
As this version of the shoe was designed to provide more arch support, reviewers with flat feet report finding that added arch support uncomfortable.
The Women's CROSSFIT is not just a shrunken down version of the Men's CROSSFIT. The Women's Nano 8.0 was designed with women specifically in mind and with tons of feedback and input from CrossFit professionals. And with so many color styles to choose from, your mind will be blown.
Flex-Weave Upper for Breathability
The Nano 8.0 is a medium width shoe that is a bit heavier than other cross-trainers on our list, but more durable and supportive as well. With added cushioning in the sole and forefoot, and a new bootie-style design at the heel that hugs to your tootsies, the Nano is more comfortable than ever. The Flex-Weave upper is super breathable and durable, and the new wider toe-box allows for expansion in the foot while lifting.
CrossFit Specific Outsole
The CrossFit specific outsole delivers some phenomenal grip that will literally keep you on your toes, and the added cushioning is not only more comfortable but also more shock absorbing as well. With flexible grooves at the forefront of the shoe, you will be able to move more naturally while still being supported. And if you're picky about style, don't you worry. These bad girls come in over 20 different available colors.
Cost and Value
The Nano 8.0 rings up at the higher end of our price range, but that's a payoff you make for such a researched and highly specialized product. Plus, these puppies will last for a super long time so you won't find yourself needing to replace them in 6 months.
7

. adidas Crazytrain Elite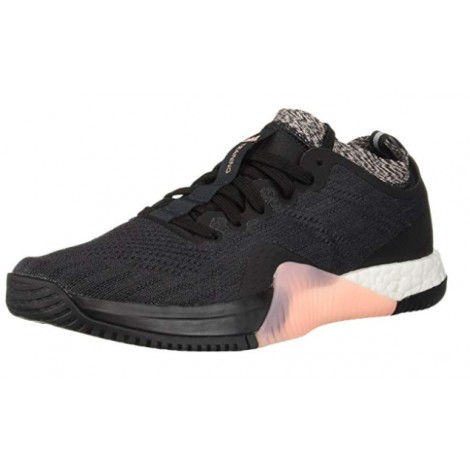 The body of the shoe is made from genuine leather
Super lightweight
Mesh upper is breathable and comfy
Bounceback cushioning is next level
More room in the forefoot for lifting and lateral movements
TPU bar for extra support while agility training
Trendy colors
Users with pronation problems found that the Crazytrains needed to be replaced more frequently than users with typical gaits.
These Crazytrains may be our favorite looking product on this list. Designed for peak performance in agility drills and other back and forth movements, you will feel the freedom and security to move at your best.
Cushioning that is Responsive and Energizing
The Crazytrain is a medium width kick that is insanely lightweight--about 5 ounces per shoe. The body of the product is made from genuine leather, and the upper is made from a lightweight, breathable mesh. The cushioning in the Crazytrain bounces back nicely, returning energy to your body. With more room in the forefoot, your tootsies will be able to move freely during lateral movements or when lifting while still getting support in the middle of the foot and the heel.
Designed Specifically for Agility Training
Not only is the cushioning in the Crazytrain designed for comfort, but it also serves to absorb some nasty shocks from jumping as well. The TPU bar in the Crazytrain provides extra support for lateral movements, and the synthetic dual material sole gives some extra traction. With 4 super trendy color schemes, you are bound to turn heads when you go to train.
Cost and Value
The adidas Crazytrain ring up at the very top of our price range and we love it because it is made from genuine leather and designed specifically to protect your feet and ankles when agility training and moving laterally. Plus, you may be shelling out some extra bucks, but these kicks are in it for the long haul and will last for years even under heavy use.
8

. NIKE Flex Supreme TR 5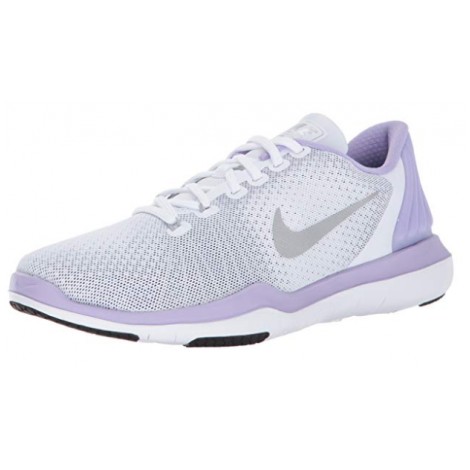 Breathable mesh uppers
Flexible cables for dynamic fit
Foam pods for padding and stability at the heel
Dual foam layers at the base
Hyper-flexible rubber sole with hot-knife hexagonal cuts of natural movement and pivotability
Some reviewers believe that these shoes run a bit narrow and small, so you may be advised to order a half size up.
This NIKE Women's Flex Supreme Cross-Trainer includes some of the same design features as the Men's Prime Iron trainer on our list but with some added components made specifically for women.
Expanding Cables for Dynamic Fit
The Flex Supreme is medium width and a bit heavier than other trainers on our list--about a pound per shoe. Mesh uppers make the Flex breathable, wicking away foot-sweat for comfort. Plus, expanding cables in the first two sets of eyelets at the front of the shoe provide a fit that is dynamic and that will move with you. Strategically placed foam pods at both sides of the heel deliver padding and stability. And to top it off, the dual foam design of the base of the Flex is fused together for a soft top and durable bottom.
Hyper-Flexi Outsole
All that extra cushioning technology serves to deliver comfort, but also some major shock absorption. The hyper-flexible rubber outsole makes you feel almost as though you are barefoot, allowing your foot to move more naturally than before. And with hot-knife hexagonal cuts in the outsole, you'll be able to pivot on a dime without worrying about slippage. Plus, if you're looking to make an appearance, there are over 15 different color styles to choose from.
Cost and Value
The NIKE Women's Flex Supreme rings up at the low end of our price range despite being a brand name shoe, so we love this value. And because it's a bit heavier, it provides more support and can hold up to more sustained used than other lighter weight products in the category.


Specialized synthetic textiles are flexible and breathable
Incredibly lightweight
Ribber rubber sole of added traction
Bungees for flexible support
Inexpensive
Reviewers report that UA shoes do not run true to size and run a bit small, so select a larger size than you would normally.
Under Armour is a research-based company that operates out of the United States in Baltimore. Originally created to develop weather responsive clothing, the company now works to create smart workout gear for all types of physical disciplines and practices.
Hyper-Specialized Synthetic Textiles
The UA Breathe Trainers are a medium width product that weight next to nothing--about 6 ounces per shoe. They are made from hyper-specialized synthetic textiles for maximum breathability and flexibility--two main keys to comfort.
Ribbed Pentagonal Rubber Sole
The ribbed pentagonal rubber sole of the Breathe Trainer is designed to give traction and support on all types of surfaces--no matter how slick. And the bungees attached in a V to the top two lace eyelets allow for flexible support that moves with you. We love the straightforward design of these kicks and the hip color schemes that they offer.
Cost and Value
The UA Breathe Trainers ring up at the bottom of our price range and are a great value because all of UA products are backed by tons of research and are loaded with technology.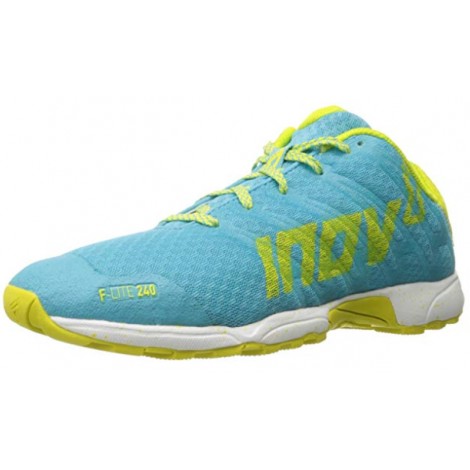 Breathable synthetic textiles
Meta-flex technology for naturally supported movements
Rubber sole with specialized traction for lateral movements
Rope-tec built in to assist with traction while rope climbing
Some reviewers report wishing for greater grip at the toes for traction during exercises like planks.
The Inov-8 F-Lite is just that--an extremely lightweight and innovative shoe. With design features meant to provide flexibility and support at the same time, these kicks will help to take your workout to the next level.
More Durable Mid-Sole
The Inov-8 is a wider product that is super lightweight--about 6 ounces per shoe. It's made from breathable synthetic textiles with Meta-flex engineering to allow the foot to move freely and naturally while still being safely supported. Here, comfort is key. With a roomier toe box and a mid-sole that is more durable, your feet will feel empowered to reach new heights.
Insanely Versatile Performance
Whether you're doing thrusters or rope climbing, the Inov-8 has you covered. The rubber sole is designed to give you excellent traction and can support lateral movements so you can stay strong on your feet. Plus, Rope-tec engineering at the arch delivers killer grip when you're rope climbing your way to a better you. The Inov-8 comes in three color options.
Cost and Value
The Inov-8 Cross-Trainer rings up in the middle of our price range. We love that it is an adaptable shoe and that it delivers dynamic features to help in myriad exercises.
Criteria Used for Evaluation

Overall Fit
It doesn't matter how much research and technology goes into developing a shoe--if you don't get it in the right size, you won't be able to reap any of those benefits. That's why we make sure to consult tons of reviews to get a real feel for how the size and overall fit of each product measures up. In every review, you'll find that we mention the width of the shoe (most of the products on our list are medium width) and whether or not the shoe runs small or large. But we also provide more specific details about the toe box, mid-sole, and heel so that you can make a more educated decision about which product will give you the best fit.
More experienced athletes will likely have had their feet and gait analyzed at some point so that they are better able to make decisions about which products will be best for them. Many high-end running stores provide this service--even if you don't buy anything. So if you've never had your feet and gait analyzed, find a running store or fitness store near you that can help you out. Then, use that information and our list to help you make the right choice.

Materials
Comfort is a major key when deciding which product to purchase, and that is all wrapped up in the materials that each brand uses.
We love products that use synthetic mesh uppers as this provides the most breathable shoe possible. We also love products that offer breathable linings for an even cooler effect.
Products that are made from flexible textiles or that feature bungee cables rank highly on our list as they provide the kind of flexibility that allows the foot to move naturally while also providing secure support so you won't snap your ankles.
Rubber soles with innovated traction designs also rank highly on our list as they ensure safety when making lateral movements and during agility training sessions. Plus, products that offer rope-technology for added traction while rope climbing get a bonus nod from us.
And to round out the materials category, we highlight products that feature added foam and support in the base of the shoe. Products with dual layers or those with more support in the heel rank highly on our list, as do those with specialized arch support.

Traction
Because CrossFit combines so many different fitness disciplines, it's important that any shoe you purchase for CrossFit is versatile and reliable. That's why we feature products that have innovative traction solutions to support workouts on hard, slick surfaces. We love gridded, geometric designs in the outsole that support the foot and body as it takes lateral movements and quick-stop motions. Plus, rope-tec that provides a no-slip grip while rope climbing is a feature we are crazy about. And those shoes that are lacking traction somewhat or in some areas, we make sure to draw attention to.

Shock Absorption
When CrossFit training, you need a base beneath you that provides comfort and support. That's why we feature products that have bounce-back technology that return energy to you when you make an impact with the ground. We also love kicks that have foam padding and dual foam because this offers up even more shock absorption which protects your ankles, knees, and lower back. Remember no matter the shoe, always land with bent knees to protect your body.

Value
We always consider the value of each product we put on our lists. We like to feature products that have an ideal balance of durability, technology features, and price point so as to give you the most innovative items at the lowest costs. We look at available features in the most premium and expensive shoes and then find features comparable to these in more affordable brands and models. And especially for CrossFit, we look for products that have a long shelf life and those that can sustain heavy use over time so that they don't need to be replaced every 6 months.
Expert Interviews & Opinions
Most Important Criteria
(According to our experts opinion)
Experts Opinion
Editors Opinion
Users Opinion
By Default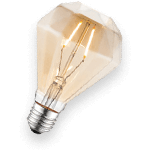 Get Fitted at a Sports Store
Most elite sports and running stores have staff and equipment to analyze your feet, step, and gait. They will do this without you having to purchase anything. So go and get your feet looked at and take that info home with you to help you make a selection from our list as the shoes on our list are likely to be cheaper than in-store options.
Go a ½ Size Bigger
Though some shoes fit true-to-size, most don't. Especially accounting for different materials and flexibility in fabric, there's no real way to standardize sizes. So to be safe, try ordering a ½ size larger than your standard size, keeping in mind the thickness of the socks you'll be wearing and if you'll need to insert orthotics which take up extra room.
Other Factors to Consider

Versatility
Versatility was a consideration when making our list. You need a shoe that is lightweight and flexible enough for weight lifting and jumping, but that also provides excellent traction for agility training and lateral movements. Simply put, you need a kick that is flexible but still supportive. So we feature products that can do both and that function well on multiple different surfaces.

Style
Again, we know it's a workout, not a fashion show, but having snazzy gear is a definite motivator. So we highlight bands and products that combine functionality with fashion to give you a hip and current look while you're shredding your way to the fittest you that you can be.
Frequently Asked Questions
q:

How is a CrossFit shoe different from a running shoe?

a:

For support and shock absorption while practicing CrossFit, you want a shoe with a sole that is harder. Running shoes are typically made with more flexible soles to provide a more natural gait.
q:

Is it fine to run in my CrossFit shoes?

a:

You can if you would like because most CrossFit shoes are versatile. However, if you are planning on using the shoes mostly for running, you are better off getting shoes that are specifically designed for runners.
q:

Are these good shoes for every day use?

a:

The products on our list are enjoyed by shift workers who are on their feet all day. Because most of them are lightweight and shock absorbent, they are good for working on hard floors as well and serve to protect the knees and back.
Subscribe to our Newsletter