Getting the Most Out of your Rainbow River Kayaking Trip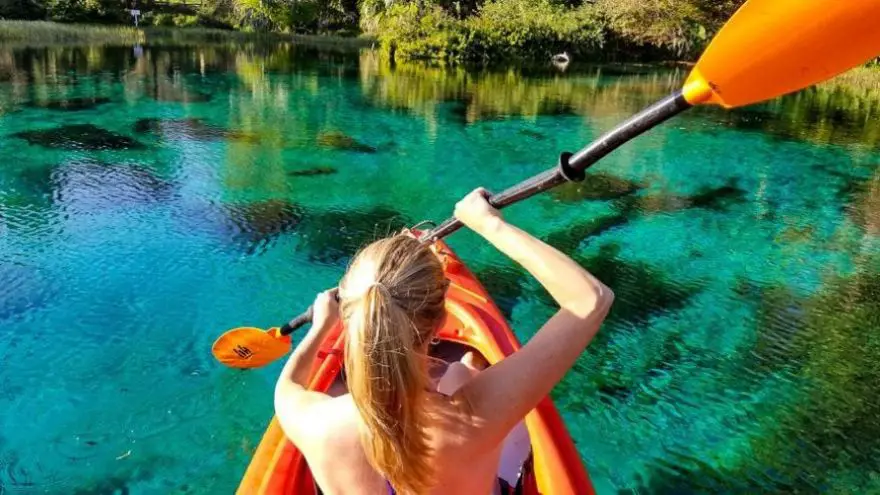 Getting the Most Out of your Rainbow River Kayaking Trip
thegearhunt.com
Everyone knows that Florida is home to some great weather and attractions, and that is why it is one of the most traveled locations within North America for families. It has beautiful beaches, Disneyland, and hot weather, but did you know that Florida is also home to one of the most beautiful rivers in America as well? That's right, Florida is also home to the Rainbow River, and there is no better way to see it than to jump in a kayak and go exploring.
Rainbow River kayaking will provide your family with a little escape from the busy beaches and theme parks, and give you a moment to enjoy the hot weather and beautiful landscapes from a different perspective. If you are looking to do something a little different on your Florida vacation this year, the Rainbow River may be that something. 
Where to Find the Rainbow River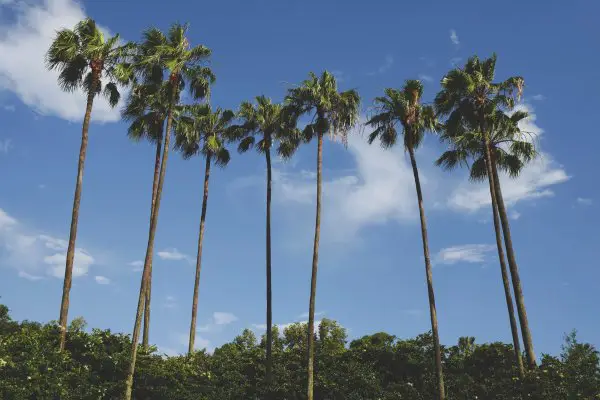 The Rainbow River is located in Dunnellon, Florida and is about an hour and a half from Orlando. It is very possible to round up the family and enjoy a day of exploring the beautiful Rainbow River without going out of your way. You will also enjoy the scenery and see a different side of Florida that many travelers don't get to experience while you and your family drive through the backroads.
Overall, it is a beautiful day away from the congestion and crowds of the major cities, and you will get to slow down and experience all that the Rainbow River has to offer. 
Why Explore the Rainbow River?
What would make you want to choose to spend a day kayaking the Rainbow River?
Well, first off, the Rainbow River offers a variety of activities other than kayaking, such as bird watching, paddleboarding, hiking, snorkeling, tubing, swimming, and just plain old fashion hanging out and enjoying nature. So it has something for everyone!
Kayaking is the most popular of the many you can experience, and that is due to your ability to explore all the beauty that the river has to offer. You also have the option to camp overnight if you want to make it a getaway for a couple of days.
Overall, kayaking Rainbow River will provide you with a family experience that you will never forget.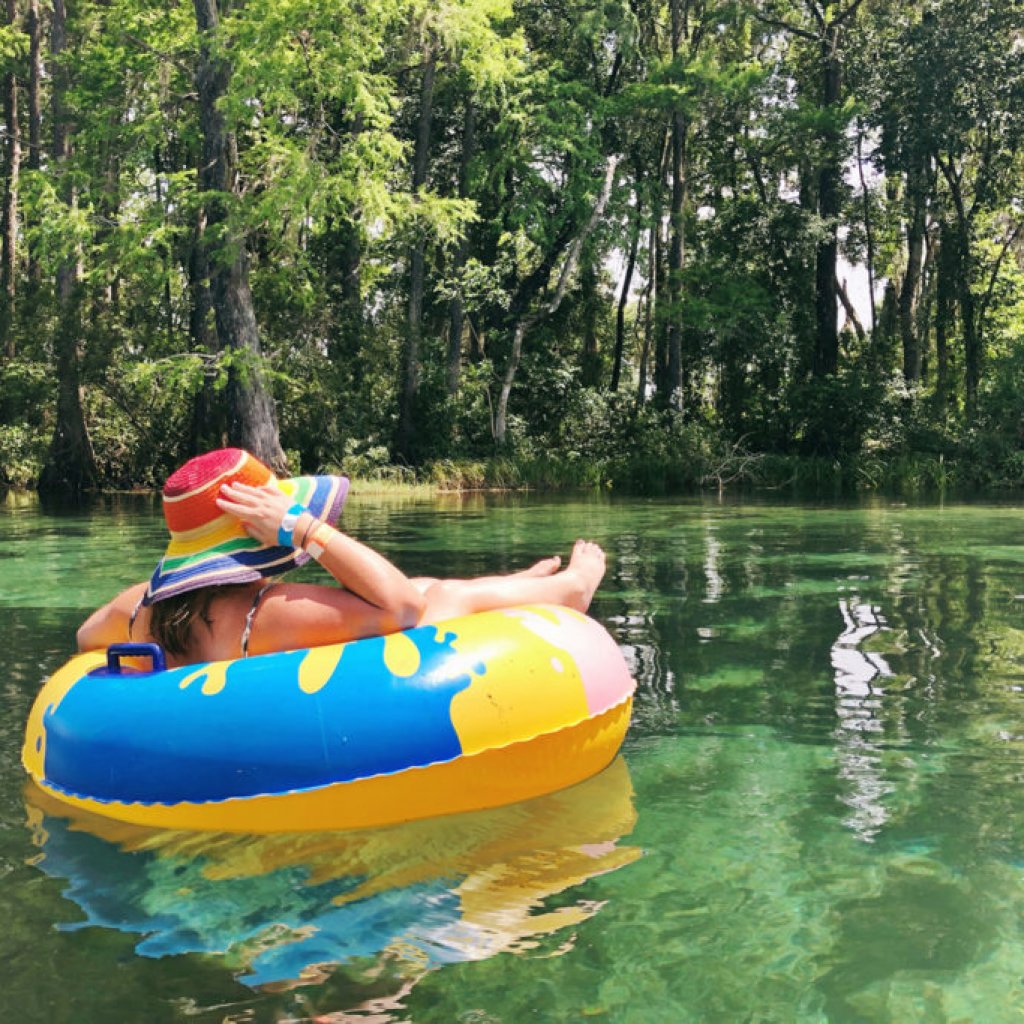 What Will it Cost?
When you are on vacation, you always want to have fun but be cost conscience at the same time. This is another reason why choosing to explore the Rainbow River is such a great decision. To enter the park, it only costs $2 per person, which is a much lower price tag than Disneyland.
Now, when it comes to getting your hands on a kayak, you have a couple of options. You can bring your own kayak if you have one available. If you do not, you can rent one for the low price of $33 a person. This price includes not only your kayak but also your shuttle to the river, lifejacket, and paddles.
That means for $35 per person, you can enjoy a beautiful day on one of the most beautiful rivers in America, and create family memories that will last a lifetime. 
Types of Kayaks for Use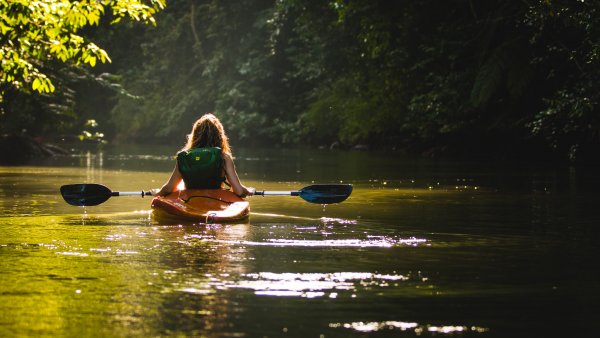 As we now know above, renting a kayak at Rainbow River is quite inexpensive, but what kind of kayak will we be given for our day on the river? If you decide to rent one of the many kayaks at Rainbow River, you will get to choose from a variety of options. You can rent an open cockpit kayak to give you some more freedom for your legs. Or if you are the individual that likes being snug, you can rent a close cockpit option.
If you are planning on going kayaking with your children, there is a child kayak for rent as well, so everyone in the family will have the option to join the fun. If you are more of the fishing type, there is one option to rent a fishing kayak as well.
All of these options have a weight rating of about 500 pounds, so you should have no problem finding the perfect kayak for you and your family members.  
Can I Bring My Pets Along for the Ride?
If you are a pet lover and enjoy bringing your little furballs with you along on your adventures, then you will be happy to hear that the Rainbow River allows for dogs to enter. They, can't come kayaking with you, unfortunately, but can walk around the grounds with you and enjoy the beautiful nature that surrounds the river.
If you do plan on bringing your dog, you will have to keep him on a maximum of a 6-foot leash. Of course, you must also clean up after your dog decides to mark his territory, too. 
When Is the Best Time to Kayak the Rainbow River?
The Rainbow River is open all year long due to Florida's beautiful weather throughout the year. The winter can get colder, so it is recommended to go during the summer months to get the best experience.
If you do decide to take a trip to the Rainbow River during the winter months, you will still have a great day, make sure you dress appropriately.
Access to the river and grounds are between the hours of 8 A.M to Sunset, so you have all day to go exploring and enjoy the park with your family. It is always best to get to the park around 8 A.M so you have the first choice on which kayak you would like. Arriving early also to allow you to take your time and enjoy every activity that the River offers.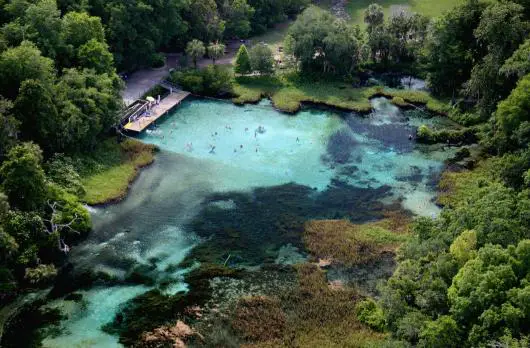 Wildlife of the Rainbow River
Everyone loves to see critters and wildlife while they are out hiking or exploring nature. Kayaking the Rainbow River provides you with the chance to see not only some beautiful scenery but also some fantastic wildlife.
The Rainbow River is home to a variety of wildlife. The four most common you may see on your trek are grey squirrels, turtles, otters, and even alligators.
If you are a bird lover, you will not be disappointed as the Rainbow River is home to a variety of bird species. Prepare to see such species as hummingbirds, hawks, owls, and songbirds to name a few.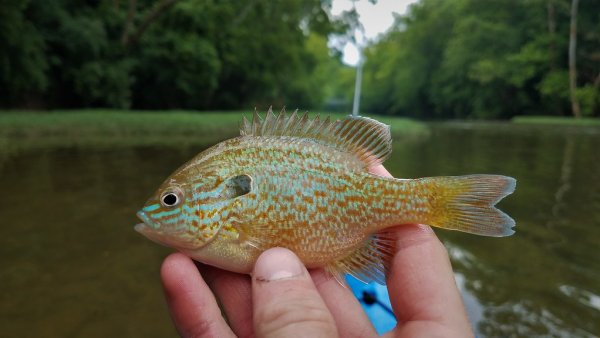 Now, if you are the fisherman in your family, then you may opt to rent the fishing kayak that they have available for rent. If you do decide to go fishing, there is a variety of fish that live in the Rainbow River, but the main species is bass, pickerel, bowfin, and the famous sunfish. Come on; you can not have a Rainbow River and with no sunfish. They are not the most popular but are fun if you are taking your little one out for their first fishing trip. If you are not looking to catch sunfish, then you want to come equipped to the river for bass, as that is the most popular. 
Escape the Chaos and Try Something Different This Year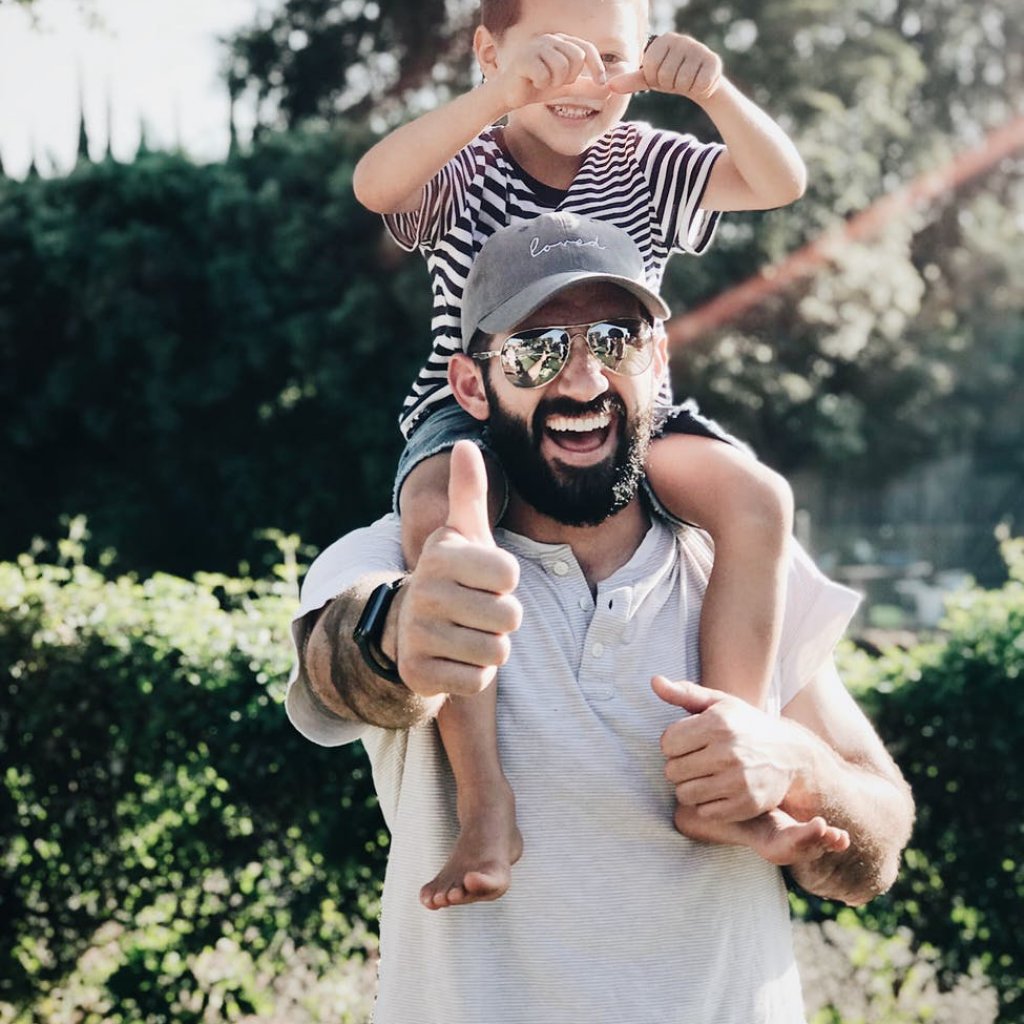 If you are planning a trip to Florida or are a Floridian that wants to do a little more exploring of your state, the Rainbow River is a great place to start. Prepare to relax, explore, and see a different part of Florida that many do not even know exists.
Kayaking is the best way to explore and experience the river. If you do not feel like kayaking, though, there are other activities that you can enjoy, which will still connect you with nature and keep you relaxed.
Overall, it is an inexpensive and less chaotic day than if you decide to experience one of the many amusement parks that the major cities have to offer. So try something different this year and create some family memories together at the Rainbow River.
Sources
Most Read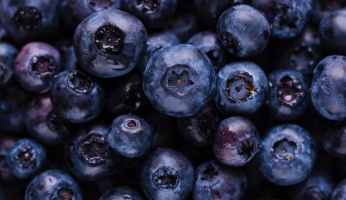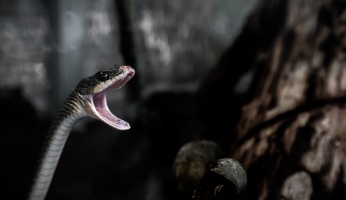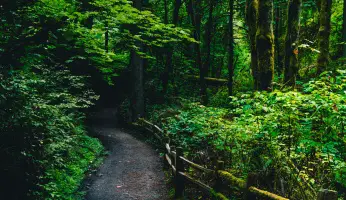 Subscribe to our Newsletter