Camping Storage Ideas to Help You Stay Organized on Your Next Camp Out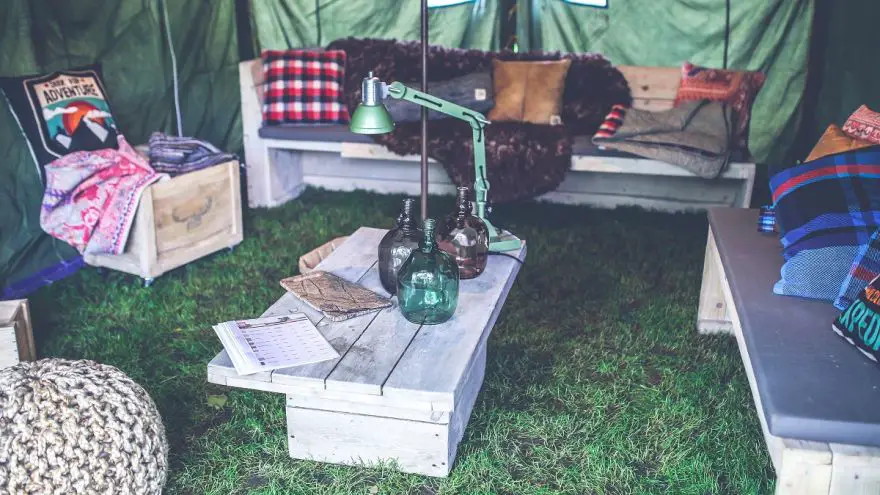 Camping Storage Ideas to Help You Stay Organized on Your Next Camp Out
thegearhunt.com
There are a variety of camping hacks and ideas that will make your outdoor adventures more enjoyable. But what about making the trip one that isn't so messy, but is more efficient? By doing a little prep in advance, you will be able to save yourself quite a bit of time and a mean headache all at the same time.
Camp like a champ
Camping gear that has been stored poorly can acquire a funky smell, deteriorate more quickly, and become unusable much more quickly than equipment that is properly stored. Furthermore, campsites that are not organized can be quite messy while creating more work for everyone. These hacks for camping will help to ensure that everything is kept in good shape before camping, during camping, and even after the trip.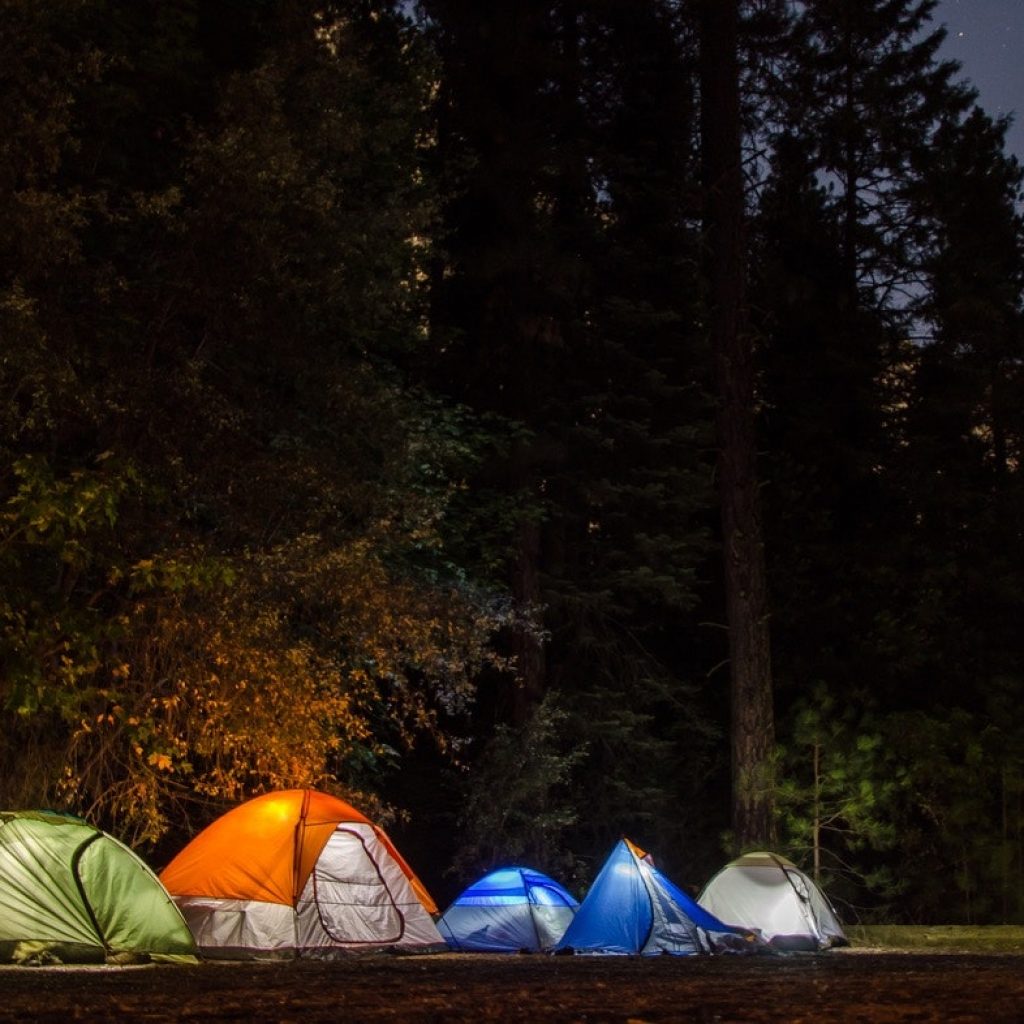 Before the Trip
Utilize clear storage bins to store your camping gear. When you are packing to go on a camping trip, it might be quite tempting to throw all of your gear into a bag and be done with it. If you have space, all of your gear should be packed into clear bins that are stackable and will fit easily into the rear of your vehicle. Plastic bins are durable, weather resistant, and will assist you when it comes to making sure that all of your gear is organized.
Save those duffle bags for personal items and clothing. If there are children that will be on the trip, give each of them a duffle bag of a different color. Allow them to bring a few of their favorite belongings. While you are on the trip, remind them that they should return all of their things to the bags when each day ends. This will ensure that you don't need to stay on top of the toy situation while you are trying to enjoy your trip.
Cardboard boxes are not a great idea. They can easily get wet, and when they do, they tend to fall apart. If you considered using duffel bags, they too can get wet, and it can be difficult to find things in them. As far as packing things like clothes, food, and other camping necessities, nothing is better than your good old plastic bins that have well-fitting lids. They come in a variety of sizes, so you will be able to get one that is just perfect for your needs.
Have items that are only to be used when you are camping. If you are the type of person who enjoys going camping more than a few times a year, it can be a good idea to have things like paper plates and utensils that are already packed and ready for the next trip. That way, instead of having to run all over the place trying to find what you need for the trip, you will have it already together and ready to go. You might also consider making a ready tote in advance complete with a list of what the contents should be. If you do this, when it comes time to go on the next trip, a good part of preparing will already be done.
Some of the things that you might want to put into the tote include things like:
Coffee mugs
Hand soap or sanitizer
Paper products
Dish rags
Matches in a waterproof container
Pack items just so that you will be able to save time and space. When you are camping, space can be at a premium. This means that it is critical that you are mindful of what you decide to bring. Yes, you will want to be comfortable while you are camping, but you don't need to bring your whole closet or anything else that you won't be using.
You can streamline things a bit by taking the following into consideration:
When it comes to clothing, don't fold it, roll it. This makes clothes easy to find while also saving quite a bit of space.
While you are loading the car, make sure that things like bug repellent, sunscreen, necessary toiletries, flashlights, and the tent are easy to get to.
Camp Kitchen Organization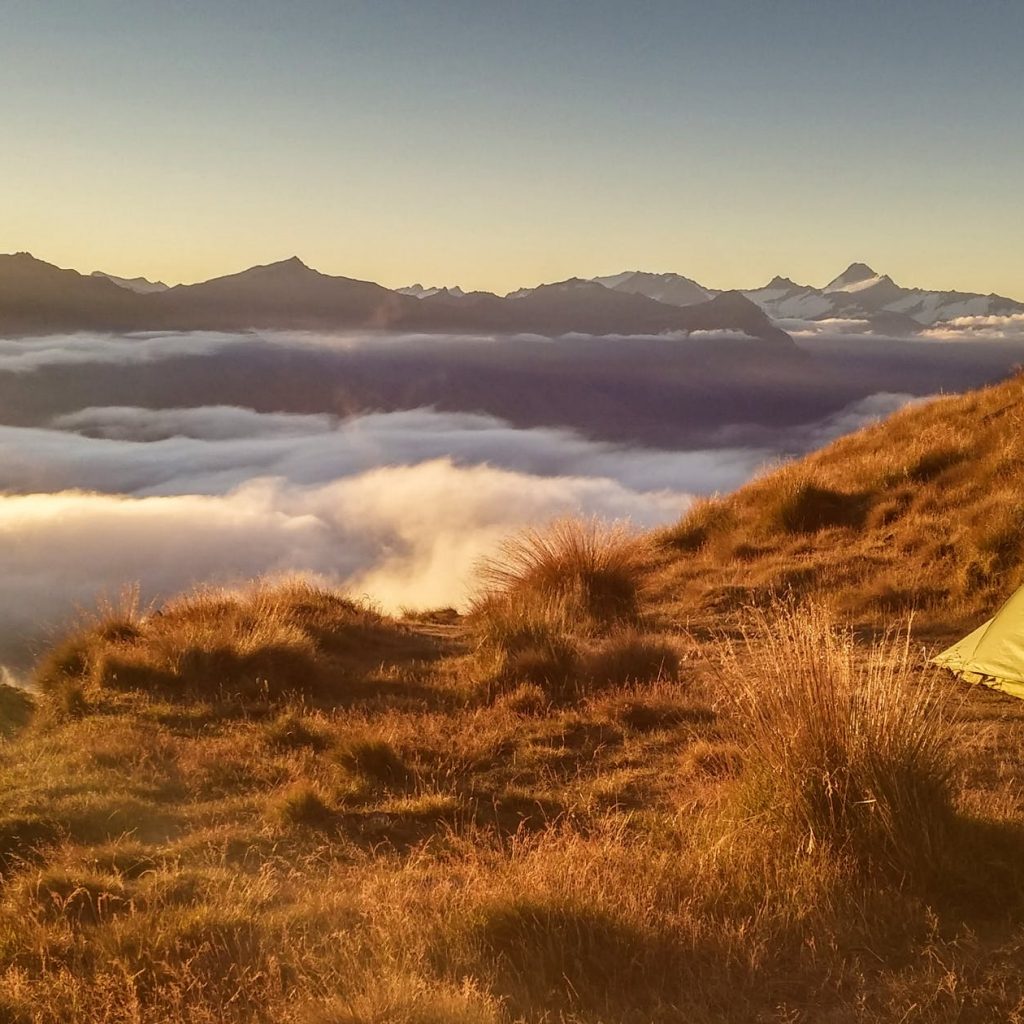 If you want to stay organized while you are camping, the best thing you can do is to make sure that everything has its own spot and that anyone who is on the camping trip with you knows that they need to put things back in their proper place as soon as they finish with them. One difficult area to keep neat and organized while you are on a camping trip is the kitchen area due to its having multiple miscellaneous items.
Food prep organization ideas for camping.
You can utilize a fabric tool belt or a plastic shoe organizer to organize things like dish rags, utensils, and anything else you might need while cooking or cleaning the kitchen area up when the meal has been eaten.
Use 2 coolers. Let one be just for food and the other one just for drinks.
In the food cooler, you should create a sort of barrier between the ice and the food by using a cooling rack. Just put the ice on the bottom of the cooler and place the rack(s) over it before putting the food on top of the rack(s).
Repurpose Things You Use Every Day
There are quite a few ways that you will be able to make your life a bit easier while you are camping if you use things that are already in your recycling bin. Be creative here and you might be surprised with what you come up with.
Here are a few examples:
Store your toilet paper in a used coffee can to ensure that it doesn't get dropped on the dirty ground or get wet.
Use a wire coat hanger as a hanger for a roll of paper towels.
If you take pre-mixed pancake batter on your trip, you can store it in an old ketchup bottle.
If you will have dry snacks, you can store them in an old Coffee Mate container.
Dry and Clean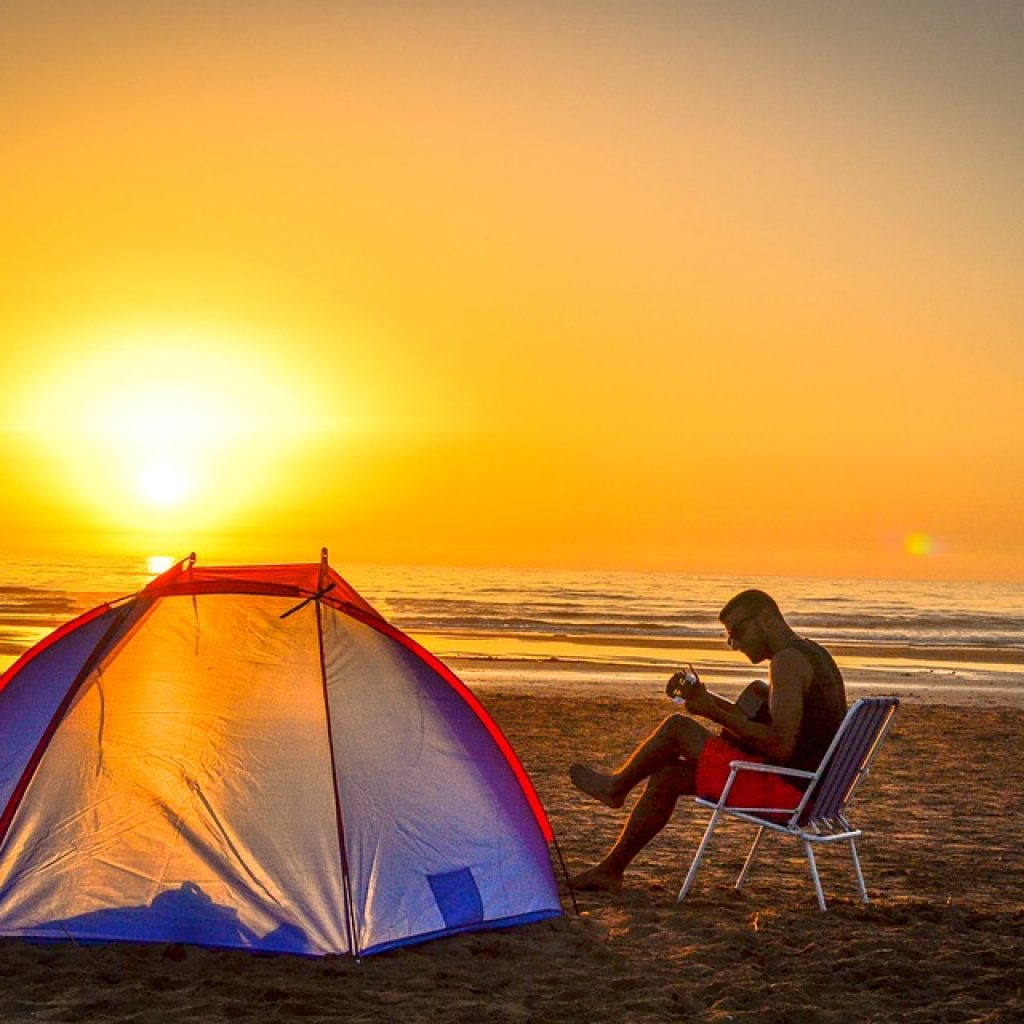 We are going to go to the end/beginning here for a minute. When you get back from a camping trip and are ready to store your gear until the next time you are able to get away for a camping trip, you really should clean the sand, dirt, mud, etc. off of the gear and give it enough time for it to dry and get aired out before you finally stow it away. Things like raingear, tarps, tents, and sleeping bags need a bit more attention. Before you stow these things away, drape them over something outside and let them sit in the sun for a bit. When you store them, throw a few dryer sheets in with these things to ensure that they will smell fresh for the next time you use them. When it comes to camp kitchen items, run everything through the dishwasher before you store it.
Transportable Storage
Camping equipment should be stored in containers that will protect it from getting wet, as well as keeping it safe from bugs and critters. It should also be containers that are easy to transport. This can mean heavy nylon or canvas bags that are impenetrable and have good handles and zippers or plastic containers that have tight lids.
Containers Need to be Labeled
As far as camping equipment goes, especially those items that are smaller than your camp stove, tent, etc., an organization system is essential. Plastic bags with zippers, of any size, are one way to do this. Be sure that you buy heavy duty ones though.
Zip similar items in bags that they fit easily into and put smaller bags of items inside larger bags. For example, you might bag things like anti-itch cream, citronella candles, and mosquito repellent together. Label the bag "bugs" and store that bag inside a larger container or bag that holds your first aid kit, also clearly labeled.
Stick with this system for those things that you don't store but gather them a couple of days before the trip. Once you are at your camp, you will never need to rummage through any of the bags or boxes when you need to find something.
Dedicated Storage
Find the best area in your home to store your camping gear. It is a good idea to have all of it in one place as opposed to being scattered throughout the garage, basement, and closets. Most people use an out of the way space in the garage. This is a good spot, especially when the gear is stored in plastic containers that will prevent moisture and pests from getting into it. It is critical to remember to store things like aerosol cans, candles, propane tanks, matches, etc. in places where the heat can't get too high. As far as sleeping bags go, some people prefer to keep those inside their homes.
Think Clear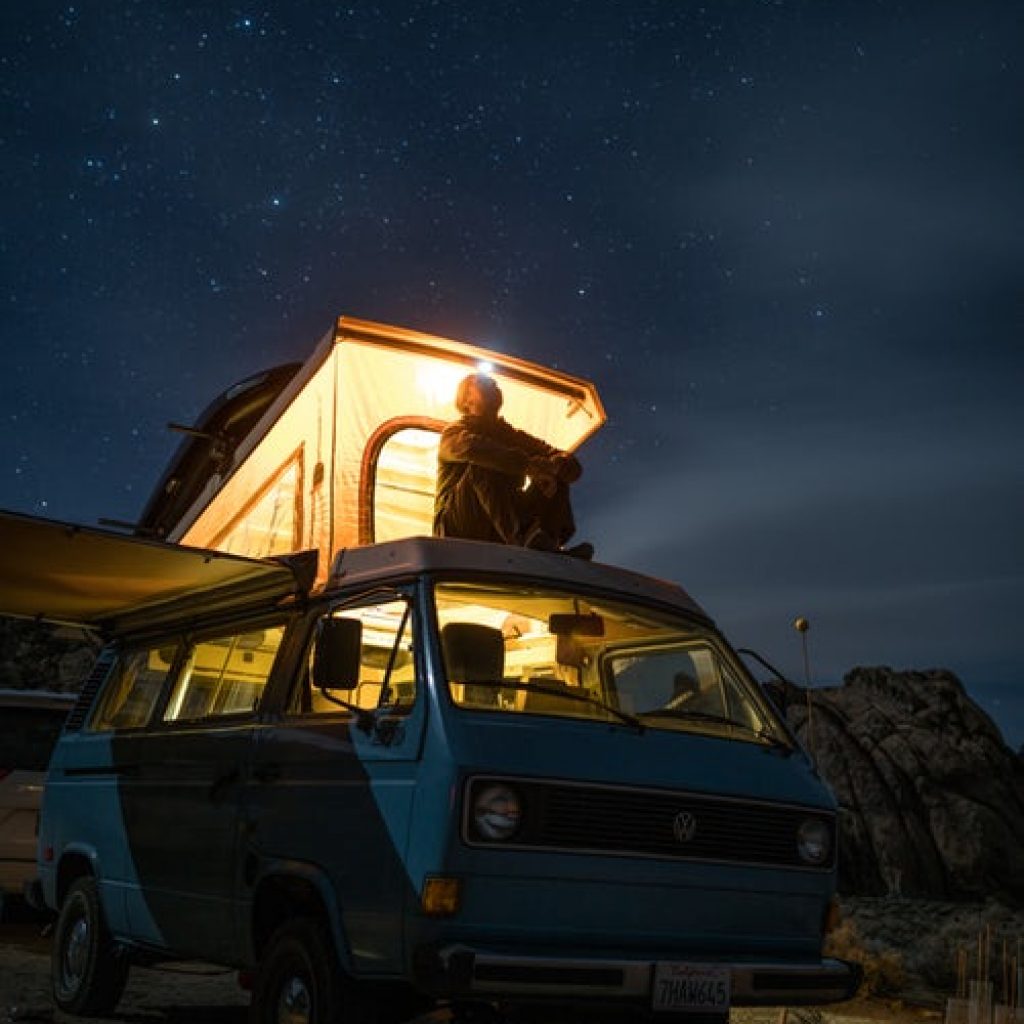 When it comes to those storage bins, you will be better off getting clear ones. This will let you see what is in the bin without it being necessary to open it to find what you need. If you prefer the bins with color though, you can always use stickers or a Sharpie to label them.
Smaller plastic bins are fantastic for storing things like watches, jewelry, or fishing tackle (if you don't have a tackle box). You can then store these smaller bins inside the larger ones.
Using this type of storage for your camping gear means that the bins are also able to be stacked where ever you need them to be, which then saves space. Additionally, these bins can serve double duty as a side table for your sleeping bag or beside your camp chairs.
It can be tempting to get those cheap plastic bins, but if you want to use them often, and for a long time, you will need to invest in bins that will last. You will need ones with strong lids and handles so that they will be able to take the stress of camping.
When you get the strong bins, they will not only hold up under the rigors of camping, they will also be able to keep your camping gear stored when you are at home. You can use them to store things like:
Lanterns
Sleeping bags
First aid kit
Hatchet
Small tents
Life jackets
Tablecloths
Toiletries
Insect repellent
Camping dishes and pans
Camp grill
Flashlights
Air mattresses
Screen tent
Swimming floats
Fishing gear
Towels
And more.
All of those things are items that will go with you every time you go camping. If you store them in the plastic bins, they will always be ready to go the next time you are. You will probably want to get an extra bin or two to store the food you will take with you when you go camping.
Electronics
When you get back from your trip and are ready to store your gear for the next time, one of the first things that you should do is to take all of the batteries out of any camping electronics. This could include things like GPS devices, headlamps, flashlights, or any other type of electronic gear. This will ensure that you will never need to deal with things like leaking or corrosion.
Store those batteries in a plastic bag that you can seal and keep that bag near the camping gear so that you will be able to find them when you need them.
Having a system of storing your camping gear will mean that you have less stress and more time to spend enjoying the great outdoors every time you go camping.
Sources
YouTube, How to Store Food Outdoors/Camping
Inspired Camping,– How to Store Camping Gear
Most Read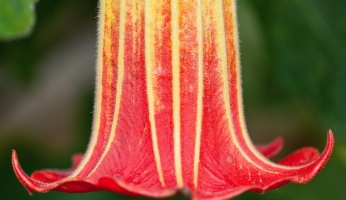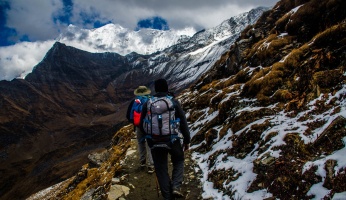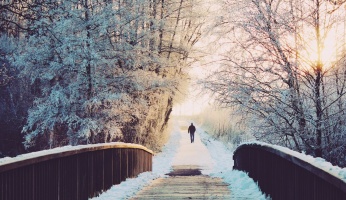 Subscribe to our Newsletter