Best Streaming Devices Reviewed & Rated for Quality
In a Hurry? Editors choice: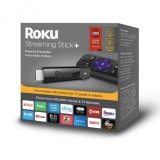 Test Winner: Roku Streaming Stick+

Everything has suddenly moved into the future. This is even true of the classic of sitting on the couch to watch television. You might have cable, but there are so many more options to watching the television that you want to watch. Enter the streaming device. It gives you more options and more control over your watching. There are more and more options for finding the streaming packages that you want. Everyone knows about Netflix, but what about everything else, like Crave, Hulu, and Amazon? A streaming device is a great way to get all of your options in one convenient place. There are also streaming devices for other things too, like gaming and music. No matter what it is that you want to be able to enjoy, there is a streaming device for you. This list has ten of the best that you can find.
Standout Picks
Criteria Used for Evaluation
10 Best Streaming Devices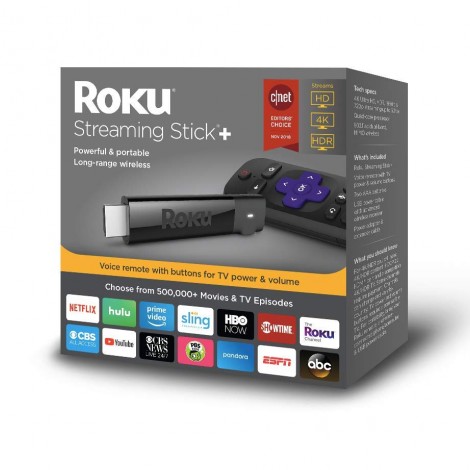 Roku has made their name as the streaming device to own, and a lot of that is owed to the success of the Streaming Stick+.
The Streaming Stick
All you need to do to get the streaming stick to work is plug it into the HDMI port of your choice. This will open up the doors to thousands of TV shows. There is a Roku channel to get you started with a few of the popular shows and movies of the day, but the real good stuff is all the channels and streaming services that you can access through the Roku experience.
Other Features
The Streaming Stick+ has some other clever features that make it the right choice for anyone who wants to join the world of streaming. It has a wireless receiver at the end of it that makes it easy for your streaming device to pick up the WiFi signal from anywhere in the house so you always have a good signal. It also adapts to your TV to give you the best possible visual quality.
Cost and Value
This streaming stick does a great job at giving you everything you need to set yourself up with streaming. It can be attached to most any television that has an HDMI port. It is a great investment if you want to enter the world of streaming. The stick doesn't cost very much at all, and is quite a deal for what you get out of it.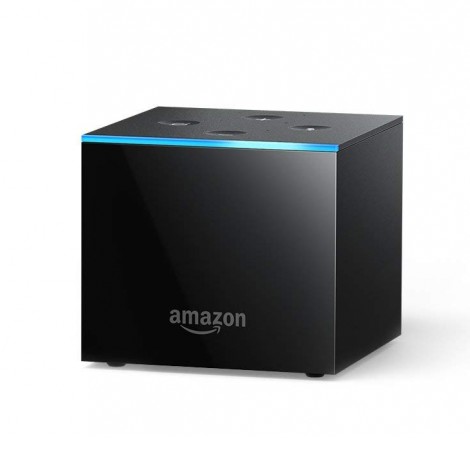 The Fire TV Cube is the most convenient streaming choice from Amazon. It is perfect for being able to run all the streaming channels you could hope for.
Amazon Streaming
Streaming with Amazon gives you many options that will make your life even more convenient when it comes to getting comfy with your television. The Cube is supported by Alexa, and works very well through voice commands. This means you can just tell your cube what you want to watch, and have it react by connecting to all your other smart appliances.
Other Features
The Cube has lots of other features that make it a great choice for anyone's house. It can connect to your TV and gives you many other options, too. It can connect you to the internet on your TV, but it can also be asked about the weather, and other convenient things. This streaming device does a lot more than just provide you with TV.
Cost and Value
This is a good choice if you want the added convenience of not even needing a television remote to do all the things you want with streaming. It really adds a stream-lined experience to using a streaming device. The Cube does cost a little more than the Roku, but it will really embed itself in your house in a lot more ways than just by aiding with your evening streaming.

3

. NVidia Shield Gaming Edition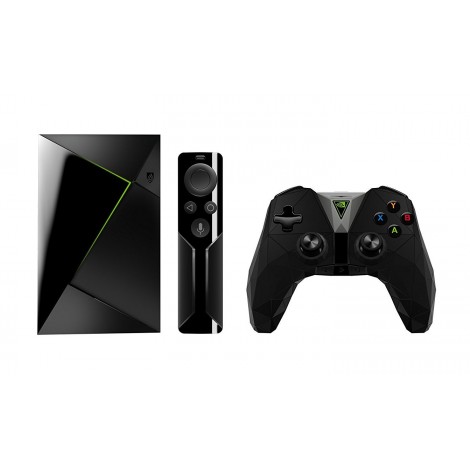 The Shield can be used as your home's streaming device, but it also gives you some great options when it comes to streaming games, as well.
Stream Games Too
The big advantage to buying the Shield over any other streaming machines is that it also allows you the ability to stream games. You can use the shield to access cloud servers across the country to transform this little device into a computer that rivals the best gaming PCs. You'll be able to play games much better looking than you are used to.
Other Features
The Shield doesn't just stream games, though. You can use this bad boy to do so much more. It is a great choice for anyone who wants to be able to stream TV too. It can even connect to other streaming services for music and other things. The Shield gives you lots of options when it comes to how you want to enjoy your home theater.
Cost and Value
The Shield is a great choice if you are someone who finds themselves enjoying media in all of its different forms. The Shield's best asset is that it will make it much easier for you to be able to enjoy everything in one convenient place. The Shield costs more than the other options on the list so far, but it does come with a controller to make up for the mark up.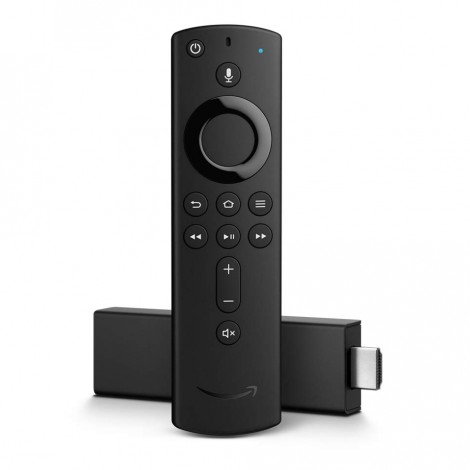 If you want to get your streaming options from Amazon, but don't need the added connectivity of the Cube, then think about getting the Fire Stick 4K.
Powerful Streaming Stick
One of the biggest issues when it comes to converting your life to the world of streaming is making sure that you are getting the best video quality to go along with it. It takes a fast internet connection to make sure that you are streaming in the highest quality available. The Fire Stick 4K is specifically designed to make sure that all your streaming is in the highest quality that's possible.
Other Features
The Fire Stick has other great features that will get you excited to buy it. It comes with a very easy to use remote that gives you options to control the streaming device, the TV, and the sound system. This is great for letting you do all these things in one place, instead of owning multiple remotes. The Fire Stick can also be attached to Alexa so that you can do all this through voice commands.
Cost and Value
Something great about the Fire Stick is that it is very cheap. Of course, you will need to pay for your streaming packages, but don't worry too much about how much this will cost. It is one of the cheaper options on the list, but it will also give you the highest quality that you could hope for. The Fire Stick is a good choice if you don't want to do too much investigating and just want a solid streaming device.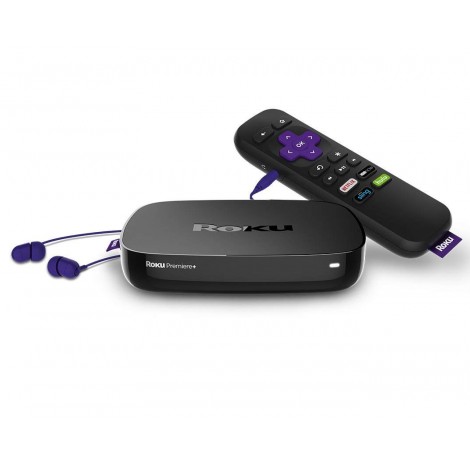 The Roku + is a great choice if you are a fan of what Roku is doing with streaming devices, and want the best experience you can get from them.
Premiere Streaming Stick
The Premiere + is designed as Roku's upgraded option for streaming. It is designed to make sure that you are always getting the fastest streaming speeds in the highest visual quality. It is designed to be able to handle both 4K resolution, as well as Ultra High Definition picture. You will always have the best image when streaming from a Roku Premiere +.
Other Features
The Roku is a good choice because it doesn't come with some of the biases that come from using the other streaming companies. In some ways, streaming services have become a little bit of a battleground for companies. Roku does not have a horse in that race, so it will only offer you the cheapest streaming packages that can be found.
Cost and Value
The Roku Premiere is a good streaming stick for lots of reasons. It gives you tons of options for your content, and it does a good job of making sure that all the at content is at the highest quality visuals that can be mustered up. The Premiere is a good choice for anyone who has not bought into a streaming package yet, and wants to get the good stuff for the cheapest price.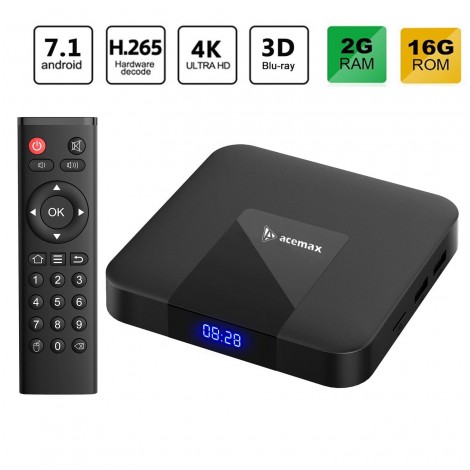 The ACEMAX is a good choice if you want a streeaming device that you can custom fit to what you want.
Custom Streaming Device
The thing that sets the ACEMAX apart from its competitors is that it lets you install anything that you want to it. This Android box connects to your television, and lets you do anything that you want. You can install all kinds of apps, including the streaming apps for all the other devices. This lets you choose whatever you want to work through your TV.
Other Features
The ACEMAX has lots of storage so that you don't have to worry about running out of spac.e That is just one of the things that make it such a good choice. It also has its own processor, which is good for turning your TV into a smart TV. It comes with a convenient display on the front that lets you know important things like how powerful your internet connection is.
Cost and Value
The ACEMAX is a good choice for anyone who wants to be able to turn their TV into a Smart TV. It lets you do anything that you want when it comes to installing and using apps. That means that the ACEMAX can be used for streaming TV shows, but also things like games and music. The ACEMAX is also very cheap.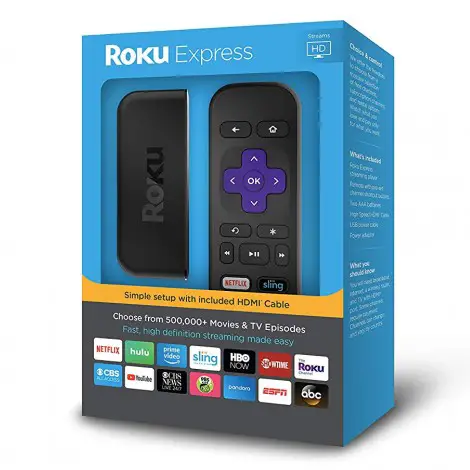 Clearly, Roku is one of the leaders in the world of streaming devices. This option, the Roku Express, is similar in function to the other products from the same brand but with a few stark differences.
Easy to Use
The Roku Express is an incredibly intuitive little device that consumers will find very easy to use. The included remote is also so simple to use that even the most technology-illiterate person would be able to operate it.
Tons of Streaming Choices
This device has over 500,000 movies and television show episodes to choose from, allowing users to search over 1000 of the top channels in the world. If you prefer to use streaming services, the Roku Express will allow you to access Netflix, Amazon Prime Video and HBO, just to name a few.
Cost and Value
We loved the affordable price tag of this product so much that there was no way we couldn't include it on our list even though two other Roku devices have already made their way into our buying guide!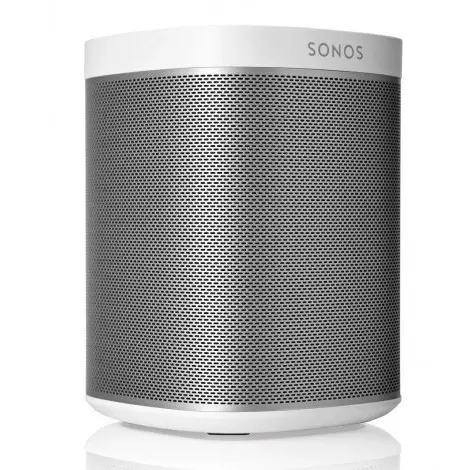 The Sonos is a smart speaker that you can use to play music anywhere in your house. It is a convenient way to fill your home with music.
Music Streaming
The Sonos is a portable speaker that also works as its own streaming device, which is great for not needing to mediate between your phone and portable speaker to get your music to work. It cuts out the middle man and can be connected right to your favorite music streaming site. It can be used with just about any of them.
Other Features
The Sonos has lots of other things that make it a good choice for anybody who wants to listen to music. It can be used with voice commands, which means that you can just tell the Sonos to play any song that you want, and then listen away, without any of that pesky or annoying browsing. It also has a very high quality level of audio, and will enrich your home.
Cost and Value
The Sonos is a good choice for anyone who wants a convenient option for their music streaming. It can let you stream music from anywhere. It is also very portable and powerful, so you don't have to worry about not having music everywhere that you go. It costs a bit more than the other streaming devices on this list, but that it is because of the quality of the speaker attached to this one.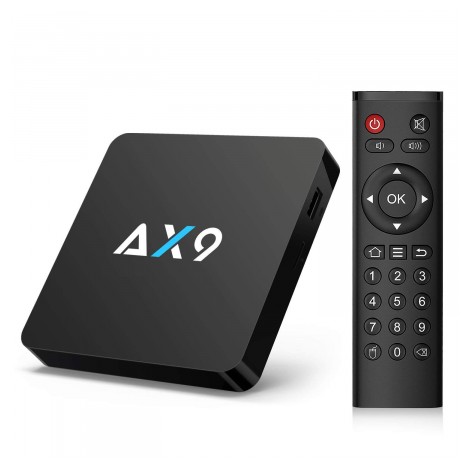 This is another Android box. It will do a good job of giving you all the accessibility that you want when it comes to watching and streaming anything that you can think of.
Smart TV Box
This Android box has been upgraded to the most modern levels that it can be. You will get the newest edition of the Android store, which means that you'll have lots of options for the kinds of apps that you can download. This will be able to run all of them very well, given the powerful processor and CPU that you can find in the TICTID.
Other Features
The TICTID has lots of other things going for it, too. It is very easy to hook up. All you need is some HDMI cords and ports. One port is good enough to attach your TICTID to your TV. Something great about this Android box is that you can use HDMI ports in the side of the box to attach your keyboard and mouse, which will give you extra accessibility to the TICTID.
Cost and Value
The TICTID is a great choice for anyone who wants the freedom of an Android box. It does mean that you have to do more for yourself, but it also provides you with more options than you could imagine. This is a very cheap option, and it comes with a one year warranty so that you can feel confident about using it.



What kind of Buying Guide would this be if we didn't complete the top ten list with yet another Roku product? The Roku Ultra is setting the bar high for all streaming devices hitting the market. Let's see why.
Beast of a Device
The Roku Ultra provides users with both 4K and HDR compatibility, proving itself to be one of (if not, THEE) best streaming devices on the market right now. Of course, you need to own a 4K television in order to reap the benefits of the 4K streaming. Not only that,
Remote Finder
If your household is anything like any of the other households in the world, chances are you've lost the remote a time or two. Maybe even permanently. A great feature of the Roku Ultra is that it has a remote finder button which means....you guessed it...no more lost remotes. Allelujah!
Cost and Value
For the benefits that you will receive, the Roku Ultra doesn't require much more of an investment than other devices from the same brand. As a bonus, the Ultra also comes with a pair of JBL headphones so you can listen to your shows privately.

Subscribe to our Newsletter