Best 4K TVs Reviewed & Rated for Quality
last updated:
Mar 01, 2019
There has been quite a shift in the market lately when it comes to the fidelity of television screens. 4K televisions are this generation's version of the shock that was HD all those years ago. 4K televisions have so many more pixels than the TVs that came before. The difference is quite a sight to behold. It has paved the way for things like ultra high definition television, and things like HDR, which makes the contrast of the colors on your screen pop out even more. If you want your television to be a bit more up to date, then you should think about getting a 4K TV. This is a list of ten of the best that you can find on the market. There will definitely be one that you will want for your own.
This is the best product on our list that is currently in stock: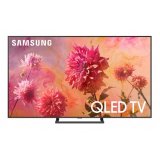 Samsung QLED Smart
Why is it better?
Lots of shades of color
Designed for hanging
Doubles as a photo viewer
Smart TV
In a
Hurry? Editors choice: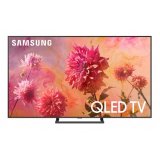 Test Winner: Samsung QLED Smart

13
Researched Sources
1692
Reviews Considered
14
Hours Researching
10
Products Evaluated
Motion Control
Color
Fit
Ease of Use
Features
By Default
10 Best 4K TVs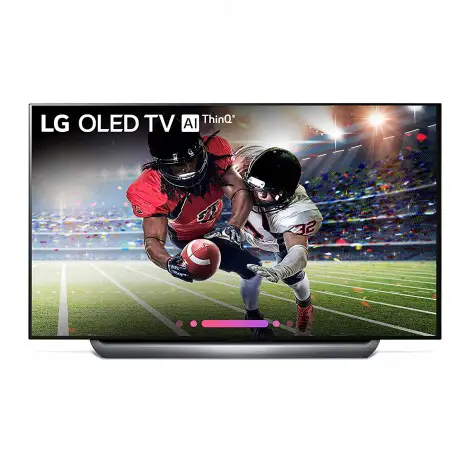 Great image quality
Works with Alexa and Google home
Good for future proofing
HDR features
The C8 is one of LG's OLED TVs, which are another impressive modern technology to themselves. The picture on this TV has to be seen to be believed.
OLED Television
OLED stands for organic light emitting diode. It takes the LED televisions of the past, and uses a new material that does a better job of presenting the picture on the screen. The picture on the C8 is incredible, and is often considered some of the best image quality that you can currently find on the market.
Other Features
The C8 is designed with artificial intellience inside of it. This is called ThinQ, which gives you the ability to use Google assistant in your home through your TV. This TV can be used with all your other smart devices and can be turned into a centre for all of them. This gives you one convenient place to control your home from.
Cost and Value
The C8 is quite expensive, but this is a good choice for anyone who wants the best of the best. OLED technology is going to be some of the best imaging quality that you can find for quite a long time, and it would be a good idea to get in front of it now. This TV can be bought as a 55-inch, a 65-inch, or even as a 77-inch.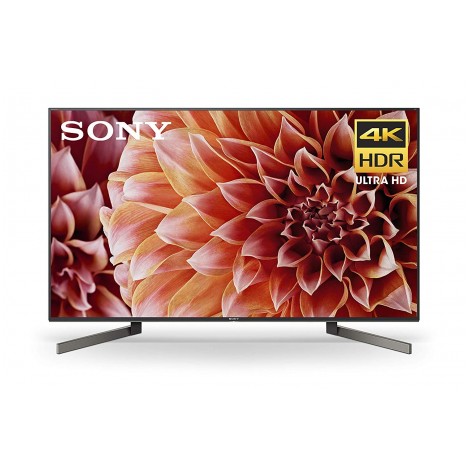 Clarity of movement
Lots of choices
Room for inputs
Smart enabled
This television from Sony will give you great picture quality, and also a very reasonable price point for all the great features it comes with.
Great Visual Quality
This is a 4K TV from Sony, who are well-known for the quality of their electronics. It has great contrast in its colors, and also gives you control over the colors that you want to see the most of. This TV can be customized to fit what you want to see perfectly. It is also designed so that the image remains clear even when there is a lot of movement on screen.
Other Features
This TV has lots of other options that you can get excited about, as well. This TV is designed as a smart TV, which means that it can be set up with Google Home, or Alexa from Amazon. This TV can even be operated through voice control. This TV also has tons of inputs in the back of it, so you never have to worry about unplugging any of your HDMI cords.
Cost and Value
This TV costs quite a bit less than the OLEDs on the list. Despite that, it will still give you great image quality. There have been a lot of design decisions made in this TV that will make up for its lack of the most modern technology. There are many options for the size of this TV, and it can be bought at a 49-inch, or all the way up to an 85-inch.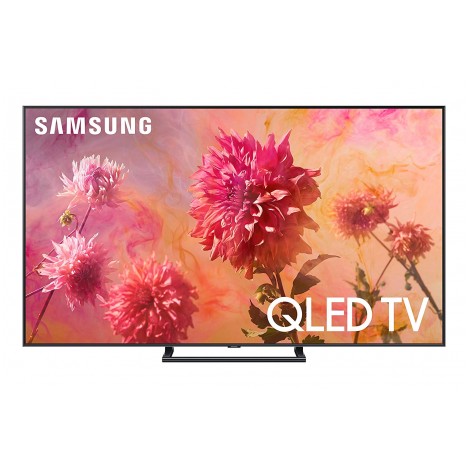 Lots of shades of color
Designed for hanging
Doubles as a photo viewer
Smart TV
QLED has been the answer to OLED from Samsung. It uses a totally different technology to create similarly impressive results.
QLED Televison
This television uses Quantum Dot technology to produce an incredibly impressive image. It looks really beautiful, and is an obvious improvement over other televisions on the market. QLED TVs do a great job at bring precise picture, but they are also great for bringing literal billions of levels of shade to an image on a television.
Other Features
The Q9 television has been designed to be impressive in other ways, as well. This television is designed so that it can hung flat against your wall. It is a very flat television, and it is also designed to be very thing, which makes it a good choice for anyone who doesn't want to take up much room in their home.
Cost and Value
This television is another very expensive one. QLED technology is not easy to reproduce, but the results are magnificent. This TV is a good choice for anyone who wants to buy something that is considered top of the line. This television will rival competitive TVs for years to come, and will continue to impress anyone who comes over.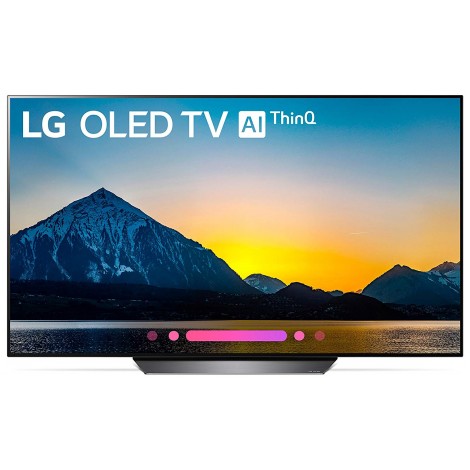 Great sound
OLED TV
Takes up less space
Only a little more expensive
This is another edition in LG's series of OLED TVs. The focus of this Television is to give you amazing audio quality to go along with your picture quality
No Need for a Sound System
The B8 is designed to be as good sounding of a television as it is a good-looking one. The sound system is called the Dolby Atmos, and it uses the same technology that you would find in a theater to give you the most powerful audio experience that you can find attached to a TV. It does a good job of giving you a surround sound system without the extra pieces.
Other Features
On top of the great sound system, the B8 is another OLED TV, which means it comes with all the great features you can expect from those pieces of machinery. The B8 does a great job of giving you the best picture quality that you can find on a modern TV. It is great at finding contrasting colors, as well as doing a good job of giving you the darkest blacks you are likely to see.
Cost and Value
The B8 is a good choice for anyone who wants their TV experience to be akin to going to the movies. A sound system is great to have, but it can take up a lot of room. The B8 makes it so that you can have a home theatre without all the extra work. It costs a little more than the C8, but that is money that you would be saving on buying speakers, anyway.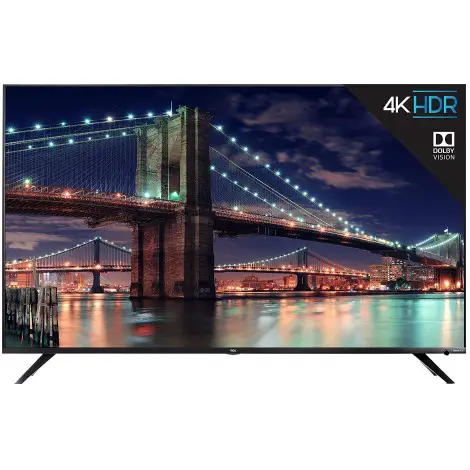 Best price
Has all the visual fidelity you could want
Smart TV
Lots of modern features
This television is the best choice that you can make if you are looking for something that is a little more on the cheaper side.
Budget 4K
This television can do everything that the other companies can, but at a much more reasonable price. This TV is great for anyone who still needs to buy a car, before they can go ahead and buy a luxury TV. It has all the visual flair you could look for. It has UHD, and it also has HDR so the contrasts are still really great on this TV.
Other Features
The TCL has some other things that make it a good choice for anyone looking to buy a 4K TV. It has been designed with Smart capabilities built into it, which gives you the option to connect to many kinds of television channels, and also to use this TV for connecting to the internet and for the use of apps as well.
Cost and Value
This is where the TCL really shines. This TV costs around half as much as the competition does. It does a good job for the price, and even has lots of features that TVs at its price just do not have. This television is the perfect choice for anyone who has not seen an OLED yet, so they are totally fine with something one step down.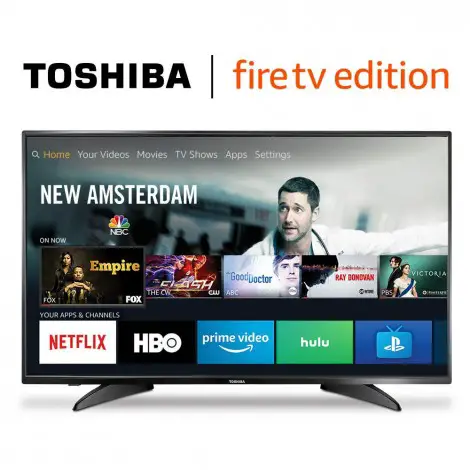 Access to all kinds of television
Great price
UHD picture
Works with Alexa and Google Home
If you don't mind your TV being a little bit smaller, then this choice from Toshiba could be a great addition to your home.
Small, but Effective
This line of TVs from Toshiba max out at a 55-inch screen, but they are packed with all the great features that you could hope for from a top of the line TV. These TVs are designed so that they work with all the latest in visual advances. This TV will give you Ultra High Definition television for the price of something much less impressive.
Other Features
This television's other selling point is that it comes with Fire TV. This is an app for smart televisions that lets you access all the different streaming services, channels, and other things that you could want your TV for. The TV is fit with computer processors so that it can navigate the internet quickly so you don't have to wait for any load times.
Cost and Value
This TV is about as good a deal as you can find. It is a smart TV, as well, which will put every kind of viewing experience that you could ask for right at your fingertips. It comes in options that range from a 43-inch screen, to a 55-inch screen. This television is the best choice if you are on a budget, but don't want to make any sacrifices in your content.
7

. Samsung 7 Series Smart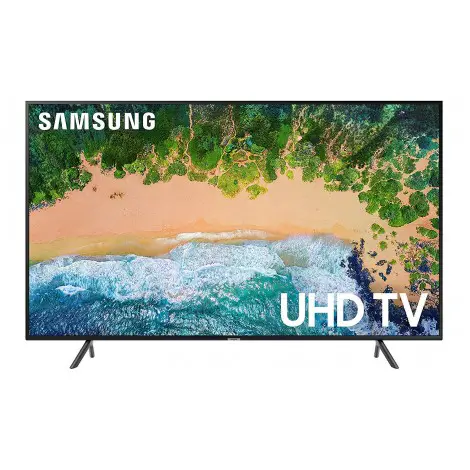 Great price
Smart TV
Great colors
Has HDR
Need a good internet connection
The Samsung 7 Series is a line of televisions from Samsung that give yoou great 4K quality, but without making you pay the big bucks.
Budget Smart TV
This is a smart TV, but at the price you would expect to see an ultra-thick TV at. It still has all the features you could hope for. It comes with HDR, which will do a great job of making your blacks blacker, and your colors more colorful. It is also a smart TV, and you can access all kinds of services from the remote that Samsung gives you.
Other Features
The 7 Series has many other things that make it a great choice. This TV is incredibly thin, which makes it a natural choice for anyone who wants to make sure that they have lots of space in their home. It is also specifically designed to let you see all the natural colors that you would see in nature, through the power of Samsung's Purcolor.
Cost and Value
The big reason to buy a 7 Series is the price tag. These TVs give you 4K resolution, but at the fraction of the cost of the more modern TVs that you see out there. It costs about a quarter what the most expensive TVs on this list cost. These TVs can also be bought in a wide range of sizes, where the 40-inch is very cheap, but the 75-inch is still cheap, but a little less so.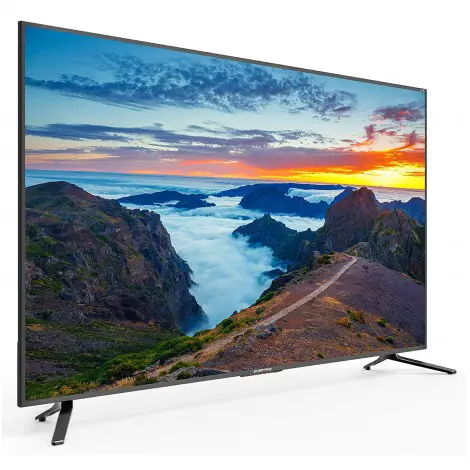 Great price
Very large
Looks great
Lots of ports
Not set up with smart technology
This is a great 4K television, and it doesn't cost very much, at all. This is a good choice if you want a big TV with great visual quality.
Big and Cheap
This TV does a good job of doing everything that you need of it. A 65-inch TV is more than big enough for just about anybody. It's like having front row seats at the theatre. This TV is designed to be able to stream 4K, as well, which means that you can watch anything that you want in 4K that you want, without having to get a Blu-Ray player.
Other Features
This TV is great for many other reasons, too. It has a focus on making sure that you have the peak in functionality. This TV is designed with four HDMI ports, which will give you tons of room to attach any kind of machines that you want. You will have enough room for a gaming system, a cable box, and your computer for screen sharing.
Cost and Value
This is a simple TV that is best for people who don't want any extras. It is still firmly in the old school past. It needs to be set up with streaming services from other sources if you want to use it for streaming, and it doesn't come with any fancy technology. On the other hand, this TV is 65 inches wide, and gives you great visual fidelity. It also costs about a third that the OLED TVs do.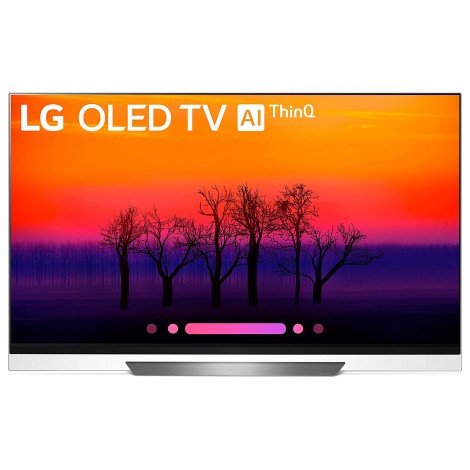 Great contrast
Can be seen well from anywhere
Smart TV
Works with Alexa and Google Home
OLED TVs are at the top of the market right now, and the price is starting to drop a little bit. This TV is another from LG that really lives up to the hype.
OLED Technology
This TV will give you the very best in visual fidelity. It has been designed with every modern bit of visual technology that can be found on the market. It runs in 4K resolution, and the OLED screen does a great job of showing off the most vibrant of colors. An OLED TV is a truly impressive thing to witness. You will notice contrasts that you hadn't seen before.
Other Features
This TV has other great things to get you excited about. This TV has been designed so that it can be used with Google Home or Alexa. This gives you the ability to talk to your TV, which is great for getting to choose what you would like to watch without having to look for a remote. Another great thing about the E8 is that it was designed so that it will give you the same quality of image from any place in the room, so you don't have to worry about the image stretching.
Cost and Value
This is a luxury TV. This is a great choice to make if you have the money to spend on a new TV. It has the best picture you are likely to see on any TV that you have seen up to this point. The contrast is very impressive, and you will be able to see many different shades of black. The only thing that stops everyone from buying it is the steep price tag.
10

. Samsung Flat 4K Frame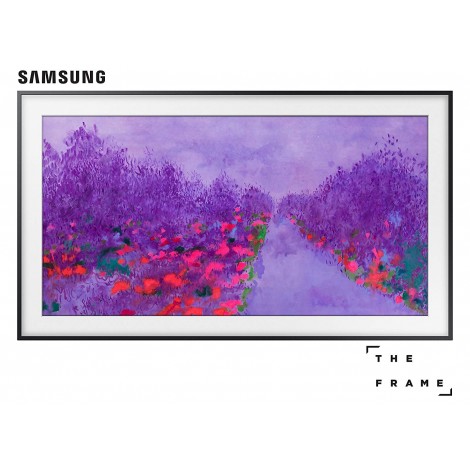 Very thin
Easy to hang
Great visual quality
Motion sensor
This is a great TV to buy if you are the sort of person who doesn't use their TV too much. It has a low profile, and works really great as a piece of decoration.
Frame Television
This TV is incredibly thin. It is so thin that part of its advertised purpose is to work as an extra large picture frame. You can use this TV as a frame for your living room, so that this TV can impress people even when you are not using it. It is extra light too, which makes it an easy operation to have it mounted on the wall.
Other Features
This TV has great visual quality too. It runs in ultra high definition, and is sure to impress you with its visual fidelity. This TV also has tons of useful features. The cord in the back of the TV is very thin and hard to see, which makes the illusion of it being a picture frame all the more impressive. This TV also has a motion sensor that has the TV turn off and on when you are not in the room.
Cost and Value
This TV falls right in the middle when it comes to the prices that you have seen on this list. It is a totally reasonably priced TV, and has lots of features that make it useful outside of when you are sitting on the couch. It has a lot of things that make it perfect as an ever-changing art gallery in your home, including the ability to buy paintings online to display on the screen.
Criteria Used for Evaluation

Motion Control
The impressiveness of a TV can be boiled down to two major categories where it can really let itself shine. The first is how it handles the tracking of motion. TVs these days are becoming more and more like computers. They have to be able to keep up to the action on screen. There are even things like screen tearing, which is when the action freezes up while there is a lot of motion. This is especially true when you are streaming television programs. The higher the rating in this category, the better your TV will do when it comes to presenting the action on screen. It has become more and more difficult to do, but the TVs on this list do a good job of keeping up.

Color
The life that 4K TVs have brought to the colors that are presented on a screen are such a huge jump from where televisions used to be. There are many new technologies that have only been able to make such a huge foothold due to the improvement of resolution that can be seen among modern televisions. The first thing you want to look for in your 4K is to see if it has been enabled for HDR, which is short for high dynamic range. HDR enables your TV to show a better contrast between colors. HDR is the reason that you will now be able to see all those different colors on your screen. The blacks will become deeper, while the colors will become brighter. This is the big difference that 4K TVs have brought to color, but the higher resolutions have also brought froth UHD, or ultra high definition. UHD is great because it will make the image even sharper than you thought possible.

Fit
One of the best things about technology as it grows up, is that it has become increasingly possible for tiny computers to do the work of what once took a whole room to do. Gone are the days of your computer weighing one hundred pounds and taking three friends to get into your house. These TVs are all so thin that it looks like a glass table being put on its side. This gives you the ability to put them anywhere, and this category is a rating telling you how easy it is to do just that. The flatter the TV, the easier it is to put it where you want. If you have a smaller living room, a thin TV is the best way to make it feel a little bit bigger. Thin TVs are also great because they make it easy to use the ever more popular wall mount to hang it up on the wall. The thinnest TVs, when hung up on the wall, will take up no space in their home, because they won't even need a cupboard to be rested on.

Ease of Use
While how skinny TVs have become have made everyone's life much easier, the fact that they have become so complicated with inputs, remotes, and programs has done the exact opposite. This category is a ranking of how simple it is to use your TV. There are many ways that your TV can help you out by being easy to deal with. Most of these TVs come with their own remote that attempts to make it easier for you to use the TV. There are other things to think about like how much programming you can get out of your TV right off the bat. Smart TVs will save you a lot of time when it comes to calling the cable company. Another thing that can be incredibly useful is if the TV comes with lots of inputs. Every time that you have to go behind your TV to pull out an input, and then replace it with another, is another point taken off in this category. TVs are meant to let you spend as much time relaxing as possible, and the higher the rating in this category, the more likely it is that you will be able to do that.

Features
Something to look forward to newer televisions is that they have got themselves packed with extra features that make your life very easy. One of the biggest things to look forward to is the abilities that come with owning a Smart TV. Smart TVs make it so that you can access any kind of programming from your TV. This makes streaming a breeze. It also allows you to download apps for your TV, and turn it into a smart hub for things like Google Home and Alexa. They also could have other great things like a quality sound system. There are many TVs that put the entire sound system right into the TV. This is great for those smaller TVs that are taking up as little space as possible, because it makes it much easier for you to keep the profile of your TV very low.
Expert Interviews & Opinions
Most Important Criteria
(According to our experts opinion)
Experts Opinion
Editors Opinion
Users Opinion
By Default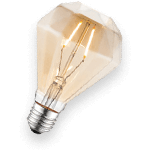 Think About the Future
Although it might be tempting to buy the cheapest TV on this list and call it a day, there is something to be said for future proofing your home. OLED and QLED TVs are the top of the line, and won't be replaced for a little while, yet. This means that if you buy them now you are probably safe for a good deal of time to come. This is a great time to jump into the future.
Hang it Up
As TVs get lighter and thinner, it has become easier and easier to hang them up on the wall. This lets you take full advantage of the TV's width, because now you can remove the TV stand entirely. If you still need room to put your sound system and other goodies, think about buying a floating shelf to hold everything for you.
Other Factors to Consider

Connectivity
As TVs become more like computers, it has become more apparent that you are going to need a good internet connection to take advantage of everything that your TV has to offer. This is especially true if you are planning on buying a smart TV. Smart TVs are great for giving you all the options of a computer, but right from the comfort of your couch. On the other hand, it means you might have to shell out the big bucks for some better internet speed. Streaming takes up a lot of data, and any interruptions that you have to your internet service will now affect your TV watching. Maybe think about buying a few DVDs for a rainy day. On the bright side, Smart TVs are a natural place to connect your TV to your smart home devices, like Alexa. You won't even need a remote when you can just tell your TV to change the channel instead of having to press buttons. This makes TVs even more convenient than they used to be.

Durability
TVs have gotten thinner and more convenient, but they are also a bit more fragile. They are usually made of tempered glass, which makes their screens very strong, but it is still important hat you install them correctly, and be careful if you have any pets, or clumsy children. When mounting a TV on a wall, make sure to use a real wall mounting kit, as well. The TVs on this list all do a good job of weathering the storm, but it is still important that you are careful about how you set it up.

Size
The first thing that anyone is going to ask you when you they see your TV for the first time is what size it is. The size of your TV is important for many reasons. If you have a large living room, then a large TV is great for letting everyone see it, even from way in the back. The size of the TV you buy should be the perfect fit for where you live. Honestly, you should buy the biggest TV that you can. The larger your TV, the less that you have to spend on going to the movies. Many of the TVs on this list give you multiple options for what size of TV you want to buy. They usually range from the low forties, all the way up to the eighties. The price for a TV goes up very quickly when you start looking at the larger sizes, so just base your decision on what you can afford, and how well it is going to fit in your home.
Frequently Asked Questions
q:

Why is it called a 4K television?

a:

4K actually refers to the resolution of the TV. It is not exactly 4K pixels, but it is rounded up from 3840 x 2160. A 4K TV is actually twice the size as a 1080p television, which was the last benchmark that had everyone impressed. Twice the pixels will give people even more clarity when it comes to seeing the exact figures that are on the screen. Not all television is adapted to 4K yet, but it is slowly getting there. 4K offers around eight million pixels of visual information on the screen. 4K is also the only reason that some of these latest technologies are even possible. The amount of specificity that this amount of pixels provides, has made it easier for technologies like HDR to exist.
q:

Should I get an OLED or QLED television?

a:

OLED and QLED refer to new ways to display the pixels that make up a 4K television. They are two completely different ways of doing it, but the result is similar in how impressive it looks. Many people consider the OLED TVs to be the best picture quality that you can find, but both are a good buy. OLED TVs are associated with LG. OLED stands for "Organic Light Emitting Diode." It uses a different kind of material on the screen to better represent all the pixels of the 4K resolution. QLED stands for Quantum Dot LED TV, and it uses another very impressive technology to achieve its picture. If you are going to choose just one, the OLED is probably the better bet, but neither will leave you disappointed.
Subscribe to our Newsletter