Best Raccoon Traps Reviewed & Rated for Quality
last updated:
Feb 28, 2019
If there is one critter you are likely to face out there that will give you a world of trouble if you let it, it has to be raccoons. They very good at making humans ability to coexist with them rather difficult. So, you need to find a way to handle them if you have an infestation. So, if you've noticed that your home has taken in some unwanted house guests, and you would like to get rid of them as humanely, but as efficiently as possible, then one of these ten cages may be exactly what you're looking for.
This is the best product on our list that is currently in stock: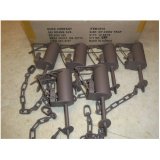 Duke Powder Coated
Why is it better?
Dog proof
Completely humane
Cheap
In a
Hurry? Editors choice: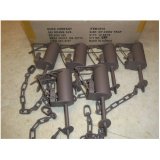 Test Winner: Duke Powder Coated

19
Researched Sources
12k
Total Readers
15k
Reviews Considered
18
Hours Researching
12
Products Evaluated
Effectiveness
Versatility
Durability
Value
By Default
Criteria Used for Evaluation

Versatility
Though the products on our list are all designed to catch raccoons, there is a bit of versatility here as many of them are able to catch other kinds of unwanted visitors to your home and garden as well. For a live critter cage, there are a number different creatures they can catch, such as raccoons, weasels, stray cats, and anything else of that relative size and shape. So, if raccoons aren't your only trouble, this kind of cage can be a big help to you for getting rid of those other unwanted visitors, too.
Effectiveness
You should never underestimate the ability of a raccoon (or three) to mess with your life. While perfectly willing to coexist with humans, the common raccoon is tragically unable to understand how to actually do so without making the other half of that equation (i.e., us) not want to coexist with them. You name it; a raccoon can do it from harmless stuff like getting into your garbage, to outright chewing through your wires and messing with the electrical grid of your house as a result. Raccoons are adorable creatures when you don't have to deal with them, but it's funny how quickly that appeal can fade once you do. That's why the effectiveness of the options on our list was an important criterion we used when it came to judging the products. You don't want to mess with a raccoon, especially considering that they can carry rabies and be deadly.

Durability
You don't want to catch a raccoon to only have it escape moments later. Your cage will need to be durable enough to withstand a raccoon and be able to be re-used once you've relocated the first offender so you are able to use the product again in the future. Raccoons are smart and persistent little creatures so your product needs to be able to provide enough durability to withstand even the smartest critter.

Value
The last criteria we used to judge the entries for this list was the price of each entry. Funny enough, the most expensive entry on this entire list was our first entry, purely based on the materials used to make it. That combined with the type you're looking at, the size, and the features it offers, all come together to determine the overall price of the product. However, due to the inconsistent nature of the prices of these entries, we decided to judge each entry by how well they justified the prices they had, rather than the prices themselves. After all, if the product has the features to back it up, you're probably not as likely to get testy about a high price tag.
Expert Interviews & Opinions
Most Important Criteria
(According to our experts opinion)
Experts Opinion
Editors Opinion
Users Opinion
By Default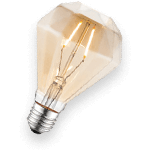 You've Caught One!
So you've decided to purchase one of the options on our list and then subsequently catch your first raccoon. Now what? Approach the raccoon slowly and speak softly and gently to the critter. Take a sheet or large cloth and place it over top of the cage so the raccoon is not able to see. As you transport the cage, ensure you are holding it away from your body and that you are wearing some heavy duty gloves to protect your hands. If you plan on relocating the raccoon, take it at least five miles away from where you caught to to ensure it won't come back anytime soon.
Where To Take Them
The use of live traps allows the users to then simply move the caught raccoon to a new location. Once the raccoon has been relocated, it is then up to the homeowner to remove attractants like food and open garbage cans and repairing things like broken fences that can sometimes allow for visitors to come into their yards.
Other Factors to Consider

Ease of Use
When dealing with a raccoon infestation, the last thing you need to add to your already overflowing plate is a confusing cage that requires a lot of concentration and pages and pages of instruction to put together. When compiling our list of top ten products available, we made sure to only include options that were not only effective but easy for humans to set up and use as well.
Protection
Although we talk a lot about hunting creatures on our website, we don't necessarily condone the unnecessary killing of critters, even if we're talking about something that can be as destructive as a raccoon. The products on our list are considered to be live options which mean that the critter will be not be killed once getting caught, thus protecting the little critters from any painful deaths.
Fit
Although there may not be a way to tell how big the raccoons in your yard are unless you catch them in the act, all of the products on our top ten list should be big enough to fit even the most robust of raccoons. Some of the current options on the market may be too small for raccoons so always be sure you're checking out the dimensions of the product before you buy to ensure that that annoying critter getting into your garbage will actually fit into the cage you set for it.
Frequently Asked Questions
q:

What should I actually look for in a quality raccoon cage?

a:

The main things to look for are quality materials used for construction, few reported issues (and those that are reported are clear exceptions that prove the rule). You should also look for cages that can survive sometime in the field, as many can also be used for hunting. And while you may not use them for those purposes, that's a great barometer to judge the longevity and overall quality of the product you're looking at.

You should also look for any construction aspect that generally makes your life easier, such as multiple doors on a cage, or an easy release function for a snare option. Quality construction and user friendly design take top priority.
q:

How do I know the one I'm using is humane?

a:

Well ideally, the customer reviews for the product will say as much. But the main thing you should look for is a lack of means to harm the raccoon. The options on this list are meant for relocation primarily, not hunting or harming the raccoon. If you catch a raccoon in one of these, then it's expected of you to find a better home for it than where you're currently at. So, the cage, if it is humane, will capture and subdue the raccoon, but in no way actually, harm the creature. Because really, who benefits from a small creature being in pain? No one, that's who.
q:

How long will it take me to set it up?

a:

Nowadays, if you make sure to get your hands on one of these products on this list, it shouldn't take you very long at all. Even if the cage needs to be preassembled, it will typically come with an instruction guide that will walk you through the process, from assembly to arming the device. But most of the time it will be pretty easy to figure out on your own. Technology has advanced in such a way that it's a surprise whenever something does have to be assembled from scratch, other than in the cases of shipping and so forth.

With things like live cages, most of the work is already done for you, so you don't have to worry about learning how to set up a spring loaded door. You just need to learn how to arm the cage, which is never quite as hard as it seems, so no worries there.
q:

Once I've caught the raccoon, how can I ensure it won't come back?

a:

There are a lot of strategies you can employ as a homeowner to try and keep these little critters at bay. Raccoons love the trash, so investing in a garbage can with a locking lid would help prevent raccoons from being able to access your bins. Keep your lawn mowed short and prune any overgrown shrubbery you have in your yard. You can try investing in some motion-detecting sprinklers to try and spook the raccoons from entering your yard. Another strategy you can try is to seal any holes around the foundation of your home or install an electric fence around your yard. This will also keep out other critters but it does require quite an investment so that's something to take into consideration as well.
q:

How do I even know if I have a raccoon problem?

a:

There are plenty of signs that you might be having nightly visits from a raccoon. These little critters are exceptionally smart and able to open garbage cans and compost bins so if you find your compost or garbages bags strewn about your yard in the morning, you might have a raccoon. They'll make holes in your lawn and mulch. If you have an outdoor fountain with fish, they've been known to eat them. They'll help themselves to your bird or squirrel feeders as well as your garden if it's not covered. As for their droppings, if you find tubular-shaped poops on your firewood or near the bottom of your trees, chances are you have yourself a raccoon!
q:

How do I clean it after it has caught something?

a:

After you've caught (and probably released) the offending raccoon, you should take some time to clean out the cage that you just caught it in. You can disinfect it with by creating a bleach and water solution of 1:9 and allowing it to sit on the cage for around 20 minutes or so. After it has sat in the bleach solution, make sure you rinse it thoroughly. Using this bleach and rinse system will help to prevent the spread of any disease that the raccoon might have been carrying. The critter may have urinated or defecated in the cage when it was caught so it's not advised to use it again until you have had a chance to clean it properly.
q:

What kind of bait should I use?

a:

Raccoons are omnivores which means they'll eat just about anything so a huge variety of foods are likely to pique their interests. Wildlife trappers often use cat food or bread when trying to bait raccoons but if you don't have that hanging around your house, sweets like marshmallows, peanut butter or fruits should do the trick.
Subscribe to our Newsletter