Best Kenetrek Boots Reviewed & Rated for Quality
In a
Hurry? Editors choice: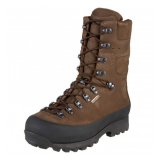 Test Winner: Men's Mountain Extreme

Are you looking for a
durable pair of boots
for an adventure of chasing sheep on the remote deserts of Arizona or the southwest? Or better still, mountain hiking, horse trail riding or safari excursion? You definitely need quality gear.
Hiking can be fun and dangerous, and the success of your expedition will depend on the quality of your gear. Kenetrek boots have unique features that make them highly effective. They are made to endure harsh weather, rocks, snow, water, and slush.
What features make them so practical? They have the legendary high traction K-Talon outsole which ensures you do not slip and fall and provides you with an easy in and out stirrup. Additionally, they have Nylon tapered midsole for support and padded collars for comfort. If you are searching for one, read on, we have a list of the ten best options for easy shopping.
Standout Picks
Criteria Used for Evaluation
Durability
Buying a high-quality pair of Kenetrek boots is essential since you need something comfortable and that which will fit correctly. Preparation is the first thing before you part with your money. There are some questions you should ask yourself, such as why you need them and whether you will find a perfect fit. Understanding more about their construction such as upper, midsoles, lowers, collar, and outsoles can help you in refining your selection.
The quality of the materials will determine the durability of your boots. It is worth noting that they should be lightweight and also sturdy and heavy duty as that will guarantee longevity. These boots from Kenetrek are unique in that they are made of high-quality leather that ensures you have maximum support and for durability. Full grain leather is preferable since it offers endurance and is resistant to water and abrasion. It is suitable for long trips, rugged terrain and heavy loads.
The midsole provides padding and protects your feet from likely shock and determines the stiffness of the shoe. The internal shanks should also offer excellent support. Moreover, the outsoles made of durable rubber are ideal since they have high traction and offers perfect grip in rugged terrains.
For them to last long, they should be built like a rock and should fit snug, leaving some room to twist your toes comfortably.
Comfort
A comfortable pair will make you have a thrilling and fun-filled hiking experience. If you are planning on winter backpacking, desert safari, horse trailing or mountaineering, then a compatible model is necessary for your comfort and safety.
These options should be comfortable and give your toes room to wiggle. If you are buying online, measure your feet to know the right size since tight ones will dampen your adventure and may cause sores and bristles to your feet. Thick socks can make them to be a little tight, which is not ideal.
During winter, your feet are at risk of freezing if your pairs are not adequately insulated. Most of the options discussed in this guide have Thinsulate insulation which ensures your feet remain dry and warm. The main advantage of such a liner is that you can use them in all weather conditions. During winter, they keep warm and summer they wick away moisture and keep your feet dry and fresh.
Something else to note is that a collar with soft padding adds to your comfort and protects your ankle. There are special boots recommended by specialists for people with diabetes. These usually have thick padding that is gentle on sore feet and ensures you do miss on your hiking experience.
Value
It's important to note that Kenetrek Boots are not ordinary types for hiking, horse trailing or winter backpacking. They are exclusive products with unique features that make the practical and effective.
They are not only high quality but also will last for a lifetime. They are a true definition of durability. The brand is premium and trusted by tens of happy customers in the provision of quality products.
That said, they are high cost and if you are planning on picking a pair, think of it as an investment and not something you will be replacing now and then. However, there are several makes under the same brand, and your selection will purely depend on how much you are willing to spend.
Other factors which may affect the price are quality and materials used in construction. Most of these have similar price ranges, and your pick could lean more towards taste and functionality. Whatever your choice, ensure what you select will get the job done and give you value for money in terms of durability.
Features
Kenetrek boots are unique due to the features they possess, which make them quite useful and practical. They are made to endure rough terrains, harsh weather, mud, snow, water, rocks, and much more. They have the legendary high traction K-Talon outsole which ensures you do not slip and fall and provides you with an easy in and out stirrup.
Additionally, they have Nylon tapered midsole for support and padded collars for comfort. This brand is unique and famous for manufacturing products which are high quality and safety to use.
Safety Hazards
During a hunting adventure, you are likely to encounter snakes or scorpions and not forgetting the cliffy and sharp rocks which can injure your feet. Typically snakes bite when stepped on. Make sure your feet are adequately covered with no part exposed whatsoever.
It should fit perfectly and firmly on your feet. Oversize boots are likely to cause your feet to slide inside while in motion and overstrain or worse still fracture your ankle. The leather should be soft to protect your feet from getting blisters and sores.
10 Best Kenetrek Boots
1

. Men's Mountain Extreme
If you are planning to hike in rugged terrain, look no further. Choosing the right gear can have an overall effect on your experience. This brand is unique since it makes their products with customer's safety in mind. They have unique features that guarantee your comfort and relief you from pain. These types are available in different sizes for your selection; however, it's essential to know feet size before ordering. It is also not advisable to wear with thick socks. They are ideal for very extreme hot weather conditions since they are non-insulated
Sturdiness
This pair is durable and will last for a lifetime. What makes them this long-lasting? It has everything to do with the quality of the material. They are made of 2.8 high-quality pure leather, and the midsole is heavy duty. Additionally, the outsoles are thick and offer a high grip that ensures you will not slip and fall when wearing them. These are also water resistant with a high elasticity, which adds to their longevity.
Comfortable
These will make your hiking experience to be thrilling and satisfying since they are comfortable and also offer relief from pain on the feet. They are quite thick, and the upper area is made of thick leather. Besides, they are seamless and therefore, will protect your feet against abrasion.
An added feature is the thick padding and soft leather on the collars. They are also lightweight and have a lace locking system that ensures they fit perfectly on your feet. They are breathable and will keep your feet dry and fresh.
Cost and value
For the price, this pair is a super deal worth the money. Their high quality, durability, and comfortability make them the most sort out options. Furthermore, they are from a trusted brand.

Up next on our recommendation are these incredible pairs handmade by Italian artisans. If you are a hunter and looking for a reliable pair, then these are the real deal. They are quite innovative with unique features that make them stand out from the rest.
Your legs will be happy despite the season since they have insulation that makes them suitable for use in extreme weather and summer too. They are an elegant pair with a classic look due to the full grain leather and are available in different sizes for your selection.
Maximum comfort
The Hardscrabble Hiker are quite comfortable and are a great everyday companion. You will find them quite practical if you are in full pursuit on the mountains, or you are behind the wheel or on your feet entire day. The inner lining is thickly padded, and the collar is made of soft leather. They are water resistant and breathable; hence, your feet will stay dry and fresh the entire day.
Sturdiness
These are incredibly durable made from high-quality material and a dense midsole. They are built like a rock and have a thought out design that makes them useful for mountain king and hunting.
Additionally, the K-Talon outsole is quite a legend that offers traction when you are in rough or rugged terrain. Additionally, the nylon midsole keeps them steady. These give you much confidence when on the tough side of the mountains.
Cost and value
The Hardscrabble Hiker is definitely a high-end product. However, they are a bit cheaper than the extreme hiking boots, but will nevertheless get the job done. They are versatile, and you can use it for either winter or summer.
They are a good selection, and you can give a try since they are a 100% money back guarantee. The bottom line is, they are beyond satisfactory due to stability and perfect fit and are therefore an ideal investment due to a couple of impressive qualities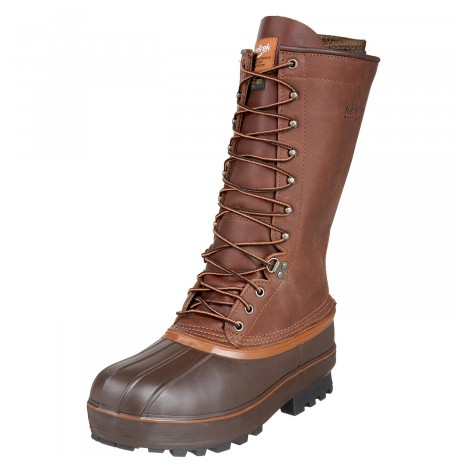 If you intend to spend lots of time out on the mountain, then you need a reliable pair of footwear. These are made of high quality leather and are ideal for mountain hiking. The outsoles are vulcanized to ensure durability and have steel shanks and heavy duty midsoles. They have an exclusive K-Talon Outsole that will offer perfect grip or traction when you are on rugged terrains.
Maximum support
These here have thick leather uppers which are correctly modeled to fit your legs perfectly. They are quite stable and comfortable to fit. The lacing system features sturdy hooks and stud latch that gives support to your ankle.
Comfortable
If you are looking for a pair to hike on the snow, these are made of 100% high-quality leather, and the inner lining is quite thick. They are comfortable and will keep your feet warm and dry. There is Thinsulate insulation, and wool felt that adds to your comfort. They are also waterproof and quickly wicks away moisture and therefore keeps your legs dry and warm.
Cost and value
These are the perfect winner and ideal for winter, and if you are ranching or hunting in the snow all day, they will serve you best. They are relatively cheap and costs much less when you compare to the Mountain Extreme and Hardscrabble Hiker. Nonetheless, they are a good deal worth the money.

4

. Women's Mountain Extreme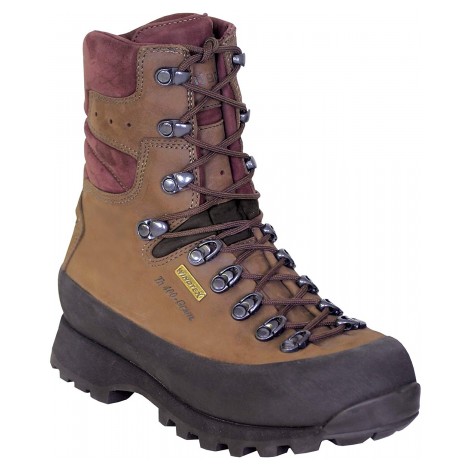 These options are made of 100% pure leather. They feature a rubberized outer sole that has high traction and will ensure your feet are firmly glued on the ground, especially where the ground is uneven and rough. It also offers resistance against abrasion. They are durable, and the material is breathable; therefore they will keep your feet dry.
Perfect fit
These are a perfect fit, and there are sizes to choose depending on your requirements. The shaft is 7.5 inches from the arch, the heel, 1.25 inches and the platform, 0.75 inches. The boot opening measures thirteen inches, and this makes it quite easy for you to put in and out.
Sturdiness
The Women's Mountain Extreme are quite sturdy featuring uppers made from high quality 2.8 mm pure leather. They are double stitched and therefore, it is footwear you will wear for many days. The midsoles are tight as a nail, and this not only protects your feet but also provides supports.
The sturdy construction offers resistance and protects them against corrosions. The material is quite hard such that it will only twist instead of breaking.
Cost and value
These types are made from high-quality material, are durable and feature a Thinsulate that helps in keeping your feet dry, warm, and comfortable. For the price, they are a good investment worth the money.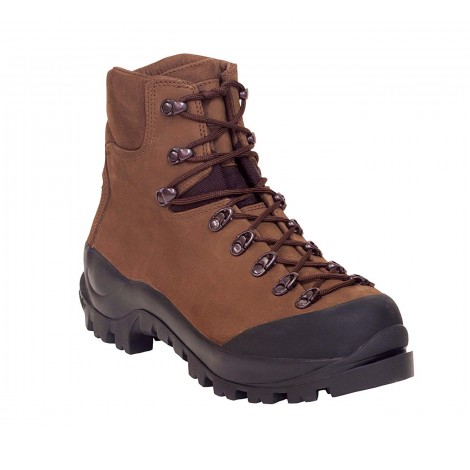 These are made for use in the mountainous deserts and are specifically made to endure extreme abrasion. They are non-insulated, and if you are looking for a medium prized pair, high quality, and one that will deliver excellently, these here will fit the description perfectly. They are made of pure leather and feature a rubber sole. The uppers measure seven inches and are an elegant pair made from 2.8 mm full grain leather.
Endurance
The Desert Guide is sturdy with double stitching for added durability. The outsole is thick and crampon compatible and thus prevents against abrasion, and the midsole is made of 7 mm nylon which offers a stable foundation for more support.
Comfort
The Desert Guide is suitable for enduring long distances where the ground is rough, and the high traction outsoles prevent you from slipping and falling. The collars are made from a soft padded material and make the pair amazingly comfortable. It also prevents sores on your feet after a long walk. Additionally, the inner lining has a synthetic material which wicks moisture away and boosts breathability; therefore your feet remain dry and fresh.
Cost and value
The Desert guide is an incredible product that is worth every penny. They are slightly affordable and made to withstand rough terrains in the deserts of Mexico and the Southwest.
Whether you are chasing sheep in the wilderness of Arizona or simply going out for a day hike, the Desert Guide will be your perfect companion. You will love these since they are a product you can rely on. They are also durable, and high quality and will last for a lifetime.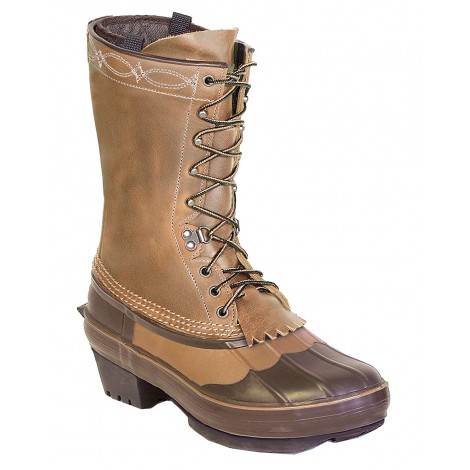 If you are looking for a pair to lead your horse in the trail or mend your fence in the winter, the Cowgirl is just what you need. These options are a perfect combination of safety, comfort, and performance. You will enjoy your trail will these incredible pairs.
Sturdiness
The Cowgirl are made from 100% pure leather and have a high traction rubber outsole which protects you from slipping and falling. The uppers are designed from thick tanned leather that molds perfectly to the contours of your legs. The lacing system and the lace anchors provide maximum support.
Maximum comfort
Days of cold feet in the loops will be behind you since the Cowgirl is suitable for riding on winter mornings or cold fall. Additionally, the inner liner is removable and quite thick. Besides, it has moisture wicking ability and therefore, will keep your legs feeling fresh and dry.
They have Thinsulate insulation that makes them suitable for either winter or summer. The midsole is super thick, and the outsoles feature a sturdy steel shank. Further, the outsole slips quite comfortably in and out of stirrups, and the spur shelf ensures the spurs do not slide down to the heels.
Cost and value
Cowgirl is a reasonably priced, nonetheless worth every penny. If you are working in mountain winters, you need a reliable and durable pair that will ensure your feet remains warm and comfortable. They are a perfect fit and will give you value for your money.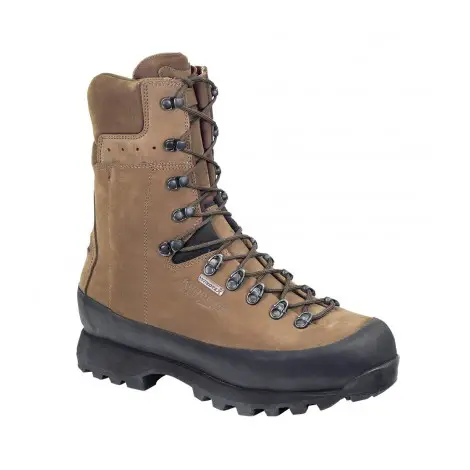 If your feet are healing and are looking for a suitable pair that will ensure you carry on with your work uninterrupted, you can rest assured with these pairs; they will be adequately protected.
VA centers and medical clinics recommend the Everstep to people suffering from diabetic due to bruises on their legs. This pair is the best choice that will guarantee comfort and safety.
Features
The Everstep Orthopedic have unique features that help protect your feet from blistering, especially if you are suffering from diabetes. They have a padded seamless interior lining and a supportive nylon brace that reduces the risk of injury and weakness after surgery.
The footbed is suitable for supplementary orthotics. The toe rocker outsole reduces the strike angle and lift-off. In addition to these features, the heel is quite generous and gives more room for the tendons.
Comfort and stable
The Everstep Orthopedic are designed in the USA but handcrafted in Italy. They are made of high-quality leather, are waterproof and breathable. The outsoles are lightweight and have high traction and therefore protect your feet from abrasion.
Additionally, they feature a 7mm nylon midsole which adds to their durability and support. They also have a thickened interior that makes you feel comfortable, and the collars are extra padded.
Cost and value
These are a premium product that cost more than ordinary boots. However, they are prescribed to you by a specialist and currently the best on the market. They are high quality, durable and offer instant comfort.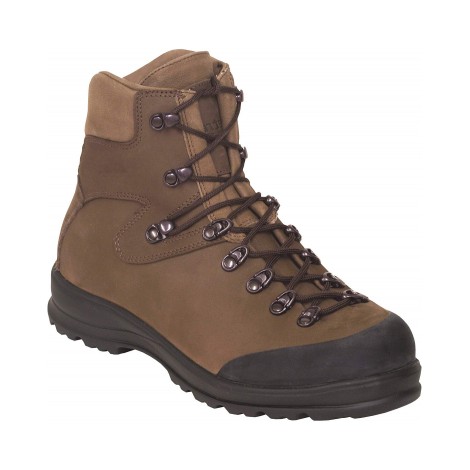 The Safari Hiking Kenetrek Boots will log hundreds of miles and still stand firm. They are specifically designed for giving your legs support and comfort when hiking in warm temperature and dry areas.
Unlike most other options, these have no waterproof cover and are not insulated, consequently will give your feet maximum breathability. The leather is 2.8mm thick, and this offers support and durability.
They also feature the legendary high traction K-Talon outsoles that ensures you grip correctly on the trail. They are also lightweight and weighs only 3.7 pounds.
Comfortable
If you are searching for a comfortable, stable and durable pair for a mountain safari, the Safari is ideal especially for the desert terrain of southwest and mountain areas of Mexico, California, Nevada or Arizona.
They are designed to give you comfort in harsh terrains and warm temperatures. They have an inner liner made of perforated calfskin that promotes breathability and keeps your feet dry.
High quality
These are made of high-quality pure leather and feature a heavy-duty midsole. The outsoles are also thick and provide a perfect grip and prevent you from slipping and falling.
Cost and value
These are ideal if you are into early sheep hunts in the desert and with a height of 8 inches, they provide extra support and protection. They are a bit lighter than the Desert Guide, and for the price, they cost more or less the same. However, they are a good deal worth the money.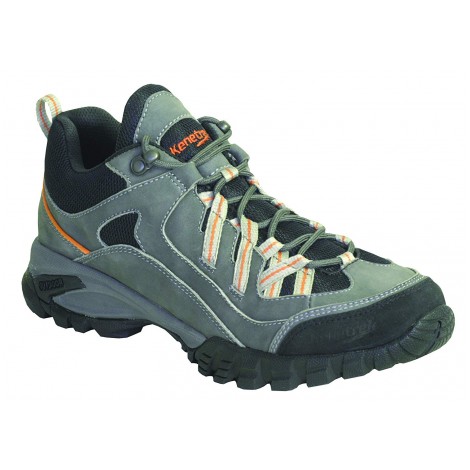 The Bridger Ridge is a low-cost boot made from 70 % high-quality leather and 30 % nylon. Unlike other options we have recommended in this guide, these are low top and ideal for hiking. They have a lightweight design and have no waterproof liner; therefore you will find them suitable when the weather is warm.
Durability
Bridge Ridge is made of high-quality material that will last for many days to come. They have double stitches that endure high-stress levels. They feature a speed lace hook that allows you to put and remove with ease. The midsole and outsole are solid and sturdy and will provide you with the necessary support.
Comfortable
They have a thick pad on the tongue area, and the collar has a soft cushion that ensures you are comfortable. The rubber toe cap protects your feet from abrasions and is breathable, therefore keeping your feet dry and fresh.
Cost and value
These are the cheaper than most other options, still, besides hiking, they are a versatile pair, and you can also use them for sports activities. Furthermore, they offer a stable foundation and are super comfortable. They are also high quality and will definitely give you value for your money.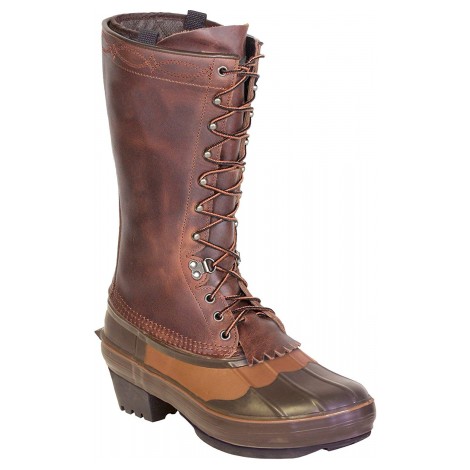 When the temperatures are below zero, nothing should stop you from hiking or trailing your horse. The Men's Cowboy is ideal for riding on cold winters and cold falls. They are incredibly lightweight and suitable for hunting on a winter day.
They feature the K-Talon outsole that provides a good grip on the ground and prevents you from slipping and falling. It also provides you with an easy in and out stirrup. They are also stylish, and you can combine with any outfit such as a trendy leather jacket.
High quality
They are made from high-quality pure leather and are durable; therefore, you will wear them for many winters to come. They are handmade and have a vulcanized runner base that enhances their durability.
Warm and comfortable
Dig out of your car and get ready for a quick hike, the tongue is comfortable and protects against incursion by water, mud, or snow. These have a removable lining made of 400 grams of Thinsulate insulation and 3mm wool felt.
This combination ensures your legs do not freeze and stay warm. It displays flexibility with seamless construction that ensures your feet remain warm and dry the whole day.
Cost and value
This pair makes it to the end of our list and is a reasonably priced option that is nonetheless, high quality and durable. The Thinsulate insulation is a plus since it makes it ideal for wearing during winter and summer alike. They have a great deal of pedigree, and for the price, you can never go wrong.

Subscribe to our Newsletter