Best Bathtub Trays Reviewed & Rated for Quality
last updated:
Oct 14, 2020
If you are someone who thinks of caddy trays as merchandise to serve food, you are not alone. Owning a caddy tray allows you to develop a decorative theme that matches with your décor style. A bathtub caddy tray is something to definitely invest in if you are someone who places value in a long hot bath. The advantage of having a bathtub tray is for placing a cell phone, book, tablet, or anything you can use while bathing without the worry of them falling into the water. Choosing which tray that will fit your needs can become a bit challenging. Even though most are designed for functioning the same way, there are others that are of lesser quality. In order to direct you towards the ones we feel worth taking a look at, we've compiled a list of the ten best bathtub trays that we feel are worth investing in.
In a Hurry? The test winner after 8 hrs of research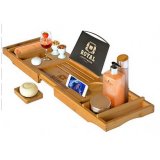 Royal Craft Wood
Why is it better?
Water resistant bamboo construction
Covered by 100% money back guarantee
Silicone grips keep it from sliding
Adjustable book stand, drink holders, detachable trays
Can fit in most bathtubs
In a
Hurry? Editors choice: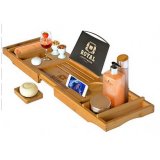 Test Winner: Royal Craft Wood

30
Researched Sources
1600
Reviews Considered
8
Hours Researching
10
Products Evaluated
Comfort
Durability
Water Resistance
Versatility
Value
By Default
10 Best Bathtub Trays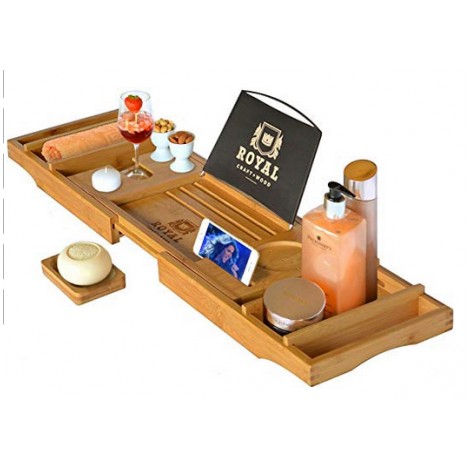 Water resistant bamboo construction
Covered by 100% money back guarantee
Silicone grips keep it from sliding
Adjustable book stand, drink holders, detachable trays
Can fit in most bathtubs
Does not fit below a 29"tub
Bulky
Imagine a new way to relax with a spa-like experience in your very own home! Royal Craft is a multi-functional tray for your bathtub that holds various bath items and accessories you could ever want as you relax in the tub. A Royal Craft Wood Luxury caddy tray is crafted from organic bamboo - which is something every person would love to have in their bathroom. You can also choose to use it for a bed tray or for spa accessories. There is no better way to add luxury to your bath experience than placing a Royal Craft caddy tray over your tub. It provides an eye-catching contrast to the white background and adds an instant upgrade to your bathroom décor!
Eco-Friendly Construction
This one-of-a-kind bathtub caddy is made using 100% eco-friendly, waterproof, and durable bamboo materials. It has been designed ergonomically to meet the highest standards of ultimate relaxation. It is covered with a thin protective coat of lacquer which is guaranteed to last. The Royal Craft caddy tray features accessory slots and extendable handles that make this tray a perfect fit for one or two bathers at once. It is waterproof for easy reading and viewing. The Royal Craft tray features a stainless steel reading rack that can be adjusted to three positions for the perfect angle of your magazine, book, reader or tablet.
Extendable Sides & Adjustable
Royal Craft is extendable up to 43 inches and folds down to 29 ½ inches. It is designed to accommodate most standard size bathtubs. Can you imagine a relaxing soak while face-timing, viewing your favorite movie or reading a great novel? This amazing bathtub shelf allows you to place a glass of wine and a cup of coffee or tea on your tray holder and indulge yourself in a luxurious, relaxing bath. With multiple compartments, trays, and slots for usage, the Royal Craft caddy tray will make a great choice and is worth the investment!
Cost and Value
The Royal Craft caddy tray is backed by a 100% money back guarantee in case it fails to perform up to your expectations. Buy it, and try it out. If for any reason you are not completely satisfied with your purchase, you will receive a full refund.
2

. Nature Gear Wood Bamboo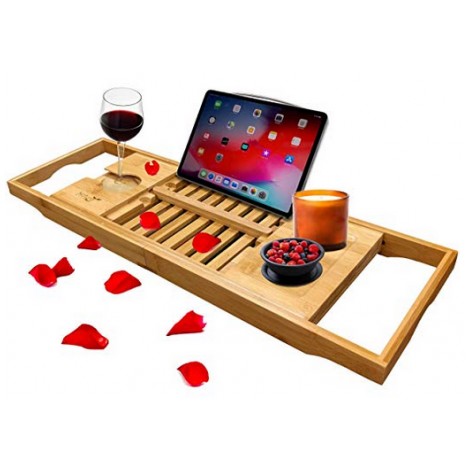 Two-sided tablet and book holder
Adjustable
Supports tablets or smartphones
Durable bamboo construction
Money back guarantee
Extremely lightweight
Does not work for deeper tubs
The Nature Gear Wood Bamboo Luxury bath caddy is a great alternative if you are looking for an adjustable bathtub tray. You can use this tray to hold a variety of different accessories; from tablets to books and drinks. It provides a secure holding feature by which you can easily watch movies, read, and catch up on your social media while enjoying a relaxing soak. Treat yourself or a loved one to relaxation at its finest!
Natural Bamboo
Made of 100% natural bamboo, the Nature Gear bath caddy is sturdy, beautiful, and functional - making this the perfect gift for a significant other, friends or family. Go ahead and treat yourself to a therapeutic soak! Comes with a two-sided book and a table holder that flips over. The removable pegs are adjustable to support any of your favorite books. It is constructed to keep the pages in place while you enjoy a peaceful soak in the tub. The slide-in glass holder keeps your beverages and stemware secure.
Extendable Arms
The Nature Gear's premium design securely fits your bathtub. It comes with extendable arms so that you can adjust it to expand. Once you are finished, you can slide it back to its original size so that you can tuck it away. This unique caddy tray supports your smartphone or tablet. It will keep these devices dry and out of the water so you can catch up on your favorite Netflix movies.
Cost and Value
Make your purchase with confidence! A friendly customer support team is available if for any reason you are not satisfied. They will issue a replacement or a full refund. No questions asked!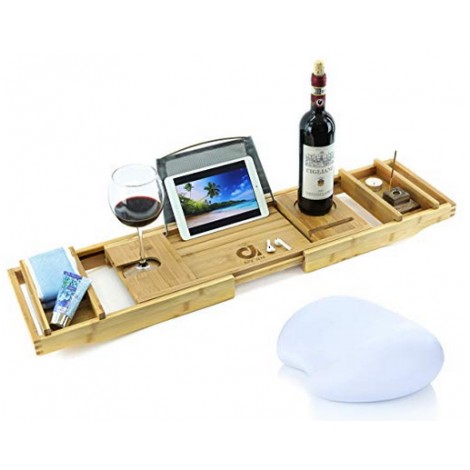 Best featured bathtub caddy
Expandable sizes
Adjustable
Sturdy and safe
Money back guarantee
Bulky for a very small tub
May not fit a laptop
Imagine yourself in a soothing bath while viewing a Netflix feature, using your iPhone, or reading your favorite novel without the worry of your favorite glass of chardonnay tipping over. The Adorn Home Essentials caddy tray allows you to do just that! In addition, it comes with a spa bath pillow so you can enjoy a relaxing bath while getting rid of stress and tension at the same time.
Won't Rust or Tarnish
The Adorn Home Essentials bathtub caddy is made of high-quality bamboo wood. Bamboo is very durable. This type of wood has a reputation of being water-resistant which will not tarnish or rust. It is naturally anti-microbial and eco-friendly. Bamboo is more lightweight than oak and stronger than maple. Comes with an additional slot for your cell phone. This caddy features an additional slot to place your favorite glass of wine or beverage along with an area for soap and lotions. Treat yourself to a tranquil experience!
Extendable & Adjustable
The Adorn Home Essentials caddy is designed to fit most regular size bathtubs. It measures 29.5 inches when retracted and measures by width of up to 43 inches when expanded. It is designed to fit most bathtubs that measure 23" to 41" inches. You can adjust the width just by pulling the sides out.
Cost and Value
The Adorn Home Essentials bathtub caddy is backed by a 100% money back guarantee if the product does not live up to your expectations. This is a highly valuable product!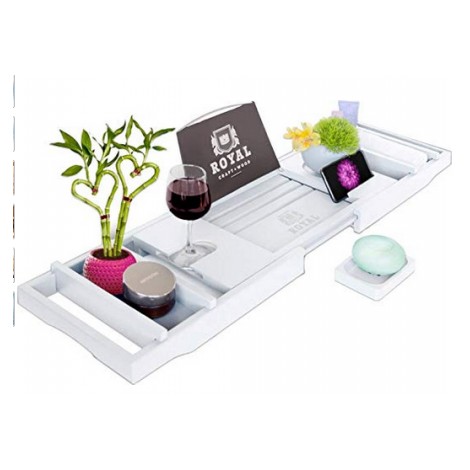 Multi-functional accessories
Extendable sides
100% risk guarantee
High quality construction
24/7 support
Phone holder does not fit iPhone with case
Does not fit bathtubs 29"and under
It is the end of the day and you can finally relax by slipping into your bathtub and all the worries seem to drift away. The Royal Craft Wood bamboo-made bathtub caddy tray is constructed to offer you an experience of serenity and luxury. Thanks to its crafted design, this premium bathtub caddy is sturdy with convenient holders. Royal Craft takes great pride in providing you with a simple solution for your bath time needs.
Natural Wood
The Royal Craft Wood Bamboo caddy tray is crafted from natural wood that has slot compartments for all your needed items: a cell phone, a drink, a book, and all your SPA items. It is designed for worry-free reading. It comes with a book holder that adjusts to give you a comfortable reading angle. This caddy tray is designed with a laptop, tablet, or iPad holder to scroll through while bathing. It comes with two detachable trays for your needed SPA accessories. It has a built-in candle and cup slot for additional convenience. The Royal Craft Wood bath caddy will make a wonderful wedding gift or an anniversary present!
Slip-Resistant
Crafted with extendable sides, the Royal Craft caddy tray is slip-resistant. The recommended standard size is 29 inches; however, you can adjust the sides up to the maximum of 43 inches. This caddy tray fits most tubs - including a claw-foot.
Cost and Value
If the Royal Craft Wood Bamboo caddy tray does not meet your expectations, you will receive a full refund. Their staff is available 24/7 to assist you with any questions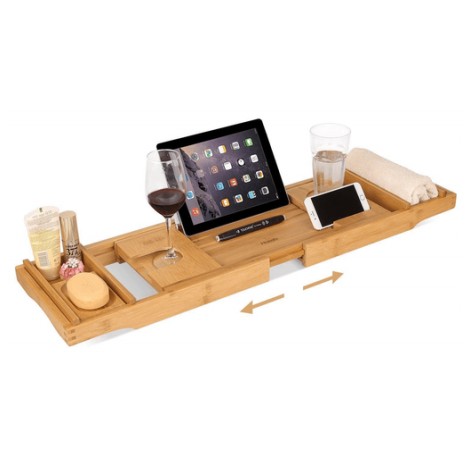 Modern design
Multi-functional tray
Adjustable extension
Made of 100% natural bamboo
Bulky for a smaller bathtub
May not fit in modern tubs
The exclusive Homfa Bamboo bath table is newly designed, durable, adjustable and very unique. Give yourself the most relaxing bath experience and indulge yourself with a luxurious home spa treatment! The Homfa caddy tray is the ideal table for your next bath! This tray is crafted from eco-friendly natural bamboo that can fit any standard size bathtub. Bring the necessities you want to relax with without fear of getting them wet. Homfa's built-in cup holder holds your favorite glass of coffee, wine or tea as you soak. The book holder adjusts - allowing you to read a good book comfortably or use your favorite digital device with ease. This will make a wonderful gift!
Eco-Friendly
The Homfa caddy tray is high quality and is made of 100% natural wood. The Homfa caddy is both eco-friendly, sturdy and durable. Bamboo has always been considered a renewable resource because of its ability to grow quickly. The construction is made of 100% bamboo and will not quickly rust out. Its sturdy design prevents this tray from sliding, skidding, or bouncing across the tub unlike other metal trays. Have everything at arm's reach during bath time! The large platform holds everything like fruit, snacks, books, cell phones, or other items you want to bring while you relax in the tub. The cup holder is made to easily and securely hold your favorite beverage. The adjustable support holds your book, phone, or tablet and any device you want to use in the tub due of its fail-safe design. You do not have to worry about items falling into the water. The soap box and towel box design allows you to enjoy your bathing more easily.
Extendable & Adjustable
The adjustable tray will stay firmly in place when extended. The sides of the holder can be adjusted according to your comfort level. It measures 29.5 inches when closed and reaches up to 43 inches at maximum.
Cost and Value
Their product quality is guaranteed. However, if the Homfa bathtub tray does not meet your expectations, you can contact them by email with your order details. Their after-sales service team will handle the rest.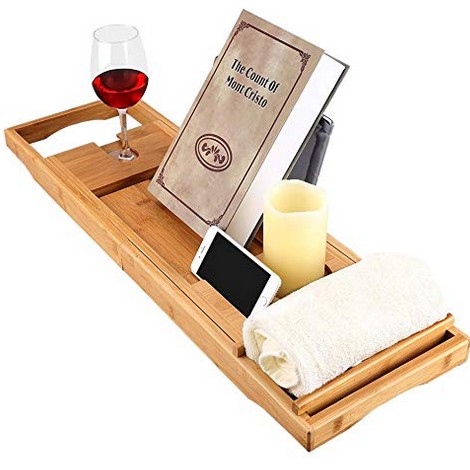 Eco friendly bamboo material
Stylish
Spacious
Fully extendable
Anti-slip bottom pad
Does not lock unto the sides of tub
The phone slot/holder is small
Bathe like a millionaire with the Langria Bamboo bathtub caddy tray! This multipurpose, yet functional bathtub caddy is constructed of high quality bamboo that will not wear with the test of time. Comes with arms that you adjust, this caddy can be easily extended up to about 42.5 inches and retracts to 29.3 inches to accommodate most standard size bathtubs. Designed with a metal frame, the Langria caddy will support your bath accessories while keeping them from water splashes. Located in the front of the tray's frame are slots that are designed to keep your devices from falling in the water. It comes with a slip-proof base which protects your tub from scratches. A cell phone slot will allow you to keep it nearby when bathing. A convenient glass holder is crafted to hold your favorite wine while relaxing. It also comes with a mug holder and is perfect enough for a scented candle. Langria creates a multipurpose tray for holding skincare products, towels, shampoo or soap. This caddy is created with natural bamboo. Please wipe the tray after using and store it in a dry and cool place.
Bamboo Construction
The Langria caddy tray is excellent for daily use or for occasional relaxing. Constructed from 100% eco-friendly bamboo, this caddy is very durable and is not likely to rust during use. Its natural bamboo texture and finished, smooth surface will not scratch your hands. It will easily match your bathroom decor. For extra protection, the Langria caddy is built with anti-skid rubber pads which further protect it from sliding off. In addition, it protects your tub from any scratches. It is everything at your fingertips! Bathe in relaxation with a glass holder that secures your wine glass in the slot. The metal frame is designed for bathers to enjoy a book or favorite movie while soaking. The mug holder allows you to enjoy a cup of coffee, tea, or a scented candle. This caddy tray is perfect for keeping soaps, shampoo, razors, towels or skincare items within arm's reach.
Easy Gliding Arms
Comes with easy gliding side arms that fully extends from 29.3" to 42.5" to accommodate any regular size bathtub. Keep your accessories in place! The frame comes with a waterproof cloth that protects your tablet, iPad, and book from falling into the water. It folds down when not in use. The Langria bathtub caddy comes with a cell phone slot and three pad slots that will hold your device and prevent it from falling. The Langria caddy tray is designed with rubber pads at the bottom to keep the tray secured in place so it will not slip, slide or scratch your tub.
Cost and Value
Langria uses a 30-day free return policy for new and unopened items. If your bathtub caddy tray is defective or the return is because of a manufacturer error, you will receive a full refund plus the shipping charges.


100% Bamboo construction
Adjustable
Money back guarantee
Extendable
Book and cup holders
No grip or securing features
May not hold the weight of heavier books
The Dozyant Bamboo Bathtub caddy creates a spa experience in the privacy of your bathroom! Designed from 100% bamboo, the Dozyant caddy tray resists bacteria and is very durable. The adjustable sides make this caddy tray a perfect fit; which will accommodate with most regular sized bathtubs. Everything involving this caddy has been created for the most unique bath experience! It is designed with a convenient shelf to hold your bath accessories.
Natural Bamboo
The Dozyant caddy tray is crafted with natural bamboo, bringing you a more modern appeal that is also practical. Bamboo's excellence comes from waterproof, hard-wearing craftsmanship. That is what makes the Bamboo Bathtub tray caddy a wise decision versus other trays that may be of lesser quality. To clean your tray, wash it with a damp cloth and towel dry. Do not keep the caddy tray in water for any length of time. The steel bar lifts up to support reading material or devices at the perfect angle. It folds down for storage. An adjustable bar hooks into one of three positions to hold your tablet or book up in place. In addition, the Dozyant caddy has a built-in holder that provides a more secure grip for a wineglass. The slide-in and slide-out design easily fits most fine stemware without damage. This gorgeous tray can accommodate your smartphone, tablet or book, candles and wine with ease.
Plenty of Space
It is made with adjustable sides for a perfect fit in most standard tubs. The caddy offers a convenient shelf to hold all your bathtime accessories like bath bombs, oils, or salts, or even a pretty candle. Its measurements are 27 ¾ when retracted and 41 ½ maximum when fully extended. No assembly is required. Just open, relax and enjoy!
Cost and Value
If for any reason you are not satisfied with your purchase, you can receive a replacement or a full refund.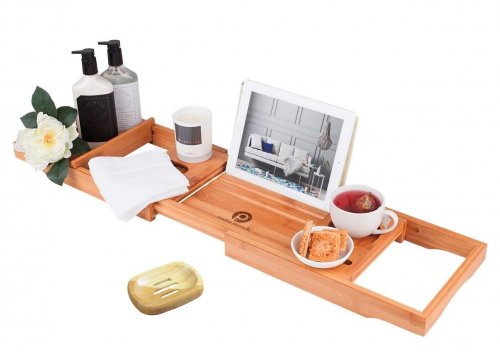 Non slip grip bath shelf
Expandable
Money back guarantee
Multi-functional tray
Bonus soap dish
Cannot adjust book holder to stand up straight
May not work with a deep free standing tub
The Pristine Bamboo bath caddy is ranked at the top of the list of gifts for women. It is packed with compartments to hold wine glasses, candles, books and other bath accessories. You can use this multipurpose bath caddy to expand your next bath experience. Its adjustable design fits all standard tubs and allows you to safely bring your smart devices, beverages, and books of choice into the tub without fear of them falling over. The Pristine caddy comes with a non-slip grip that protects your tub from any scratches while stabilizing your bath tray for a worry-free experience.
Lightweight Bamboo Construction
Premium bamboo is a natural wood that is waterproof. In addition, it is also three times lighter than other woods like walnut or oak. This means you can relax in style with all you need to create a bath at home experience. The silicone grip which is non-slip ensures that you are able to use this tray; even if your tub is made with a narrow 'lip. You can finally relax without worrying about it falling over. It is designed with a wide slot for a wine-glass holder while accommodating a large array of wine glasses. This includes a premium wine glass that has a thick base.
The beautiful Pristine caddy tray comes with a reading rack that can be removed. It is also constructed with a water-resistant cover. You are able to choose from three convenient reading angles when viewing your favorite book. It also features a smart phone holder, a slot for a cup or candle, a spill-proof wine glass slot, and detachable vanity tray to use. The bath shelf also comes with a bonus bamboo soap dish for use on sinks or shower shelves.
Extendable & Adjustable
This adjustable bath caddy extends from 29.5 to around 43 inches maximum; making it suitable for almost all standard size bathtubs. Simply grab your drink and relax while reading your favorite book or watching your favorite movie.
Cost and Value
With a 24/7 support team, you will be rewarded full refund if there are any problems with your order. Just send an email and they will resolve the issue.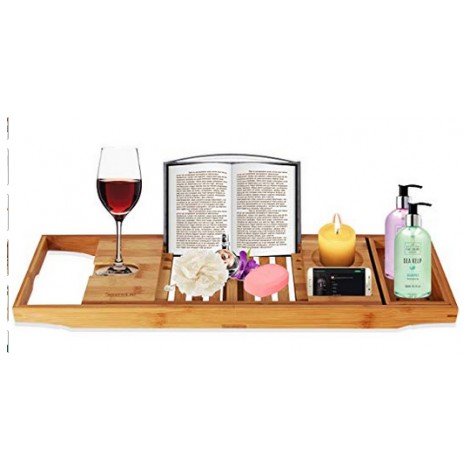 Multipurpose bath tray
Adjustable
Waterproof
Non-slip silicone sides
Money back guarantee
Extends only on one side
May not fit an oval shaped jacuzzi tub
The SereneLife caddy tray will make your bathing experience unforgettable! This caddy is made of bamboo and has a unique design that will look beautiful with any bathroom decor. It has a holder for a magazine, cell phone, or a book. It comes with a soap dish and will hold other bath accessories. It can even be used for bathing babies.
High-Quality Construction
The SereneLife bath caddy organizer is made of bamboo for durability. It is also waterproof so even if submerged, it will still withstand everyday use. This bath caddy can hold various items. It offers security while using your cell phone, reading, or scrolling on a tablet. Besides that, the SereneLife caddy can also be a bath tray for an infant or a caddy to hold your child's bath supplies. It features a wine glass, a cell phone slot, book holder and a soap tray. It holds other things like spa essentials and more! It will not slide due to the non-slip silicone located on the sides that grips the lining of the tub.
Extendable
The sides of the bathtub wooden caddy expand and retract. It can be extended up to 43 inches maximum. The caddy fits most standard sized bathtubs in the market because of its adjustable length.
Cost and Value
A full refund will be given within the first 30 days if you are not satisfied. The SereneLife caddy has a limited 1-year manufacturer warranty. If there are defects, (within the first year) you can exchange your caddy for a new one.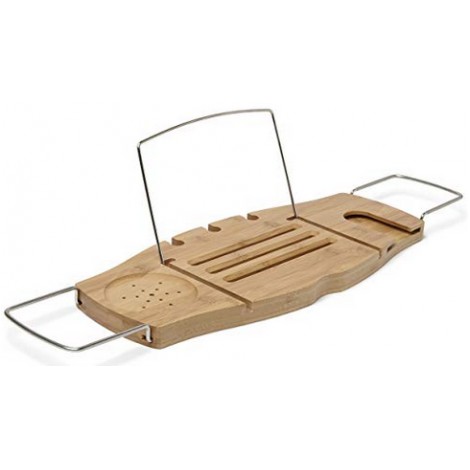 Multifunctional
Bamboo construction
Expandable arms
Adjustable
Water resistant
Need thicker metal support for kindle/ iPad
Does not support wider, square tubs
The Umbra Aquala Bamboo bathtub caddy is a necessity for your bath experience.
Made from bamboo, this adjustable caddy tray is designed with a wine glass holder built in and a book support. This piece will evoke a spa-like feel and experience. You can relax with a great book or your favorite wine.
Mold-Resistant
Designed by Luciano Lorenzatti. Bamboo wood naturally resists mold and splitting, providing a pure, natural finish. You will have everything at your disposal for a relaxing bath experience with the Umbra Aquala caddy tray. It has metal arms that are adjusted to keep the bath tray stable as you soak. Afterwards, you can tuck it away for easier storage. This water-resistant caddy tray has a wine glass holder, a soap dish with drainage, a folding wire stand for a book, and notches for storing loofahs and razors.
Slip-Proof Silicone Rubber
Measuring 28 x 8.5 x 1.5 inches, the Umbra Aquala caddy extends to fit most standard size tubs. Its arms extend the caddy to about 40 inches maximum across the tub. It is constructed with a layer of silicone rubber over its rings. This will prevent the caddy from slipping.
Cost and Value
Umbra will credit or issue a replacement for your bathtub caddy if it is defective or damaged in any way. Any saleable item must be returned within 30 days of purchase.
Criteria Used for Evaluation

Comfort
Comfort was a big deal for our evaluation. We know that everyone enjoys spa-like luxuries whenever possible. Self-care plays a major role when it comes to combing hygiene and health. Bath lovers prefer a soak over showers for numerous reasons – for time alone, for pampering the body, if you are feeling under the weather, or just to do some deep thinking when stressed. For practical reasons, a good caddy should be able to fit a laptop, tablet or iPad. It had to feature a holder or compartment for holding a cell phone and preventing it from sliding off into the water. Many people love to read for relaxation. A caddy tray must be designed with an adjustable reading rack to accommodate this need. It must have non-slip handles for security. The Royal Craft Wood Luxury Bathtub Caddy Tray ranks number #1 with the above comfort features.

Durability
Durability is an important element when choosing a bathtub caddy. Bamboo is technically a grass plant that is used on a large scale in designing bath caddies. The effects of bamboo are many. It can withstand everyday use - which is one of the major reasons it has become increasingly popular. Are you aware that Bamboo wood's strength is 28,000 per square inch versus 23,000 for steel? Bamboo is the only natural wood that grows straight. No other type of wood does that. The "knuckles," you may see are variant but consistent. They will not weaken the bamboo's structure. When bamboo is laminated, its strength is enhanced; providing additional protection against wear and tear. The Royal Craft Wood Luxury bath caddy is crafted using natural bamboo which has anti-bacterial properties. This is beneficial for people who prefer baths over showering.

Water Resistance
A water resistant caddy tray is an essential feature that is needed. This makes Royal Craft a better choice when compared with other hardwoods that can deteriorate when moisture gets in contact with it. The Royal Craft Wood Luxury bathtub caddy tray ranks number #1 in durability and is made with 100% bamboo wood materials.

Versatility
Practicality is important when choosing a caddy tray to accommodate a pleasant bathing experience. The Royal Craft Wood Luxury bathtub caddy tray is suitable for all bathtub types. Royal Craft have specially constructed its caddy to fit most regular size bathtubs available on the market. The only requirement is to slide the handles and adjust them to a desirable width. No specific tools or special skills are needed for assembly. This particular caddy also comes with non-slip silicone grips to help protect the tray from sliding off. As an example, The Royal Craft bath caddy is designed with a waterproof book and tablet holder. It comes with a wine glass holder and removable trays for spa and bath accessories.

Value
We understand that stress relaxation does not have a cost factor. Neither does Royal Craft. You will receive spa-quality relaxation and extendable wood craftsmanship. The Royal Craft caddy tray is the perfect gift for you, a loved one, or a friend who values a relaxing bath experience. The Royal Craft caddy tray offer multiple features and functionalities. In addition, you will receive a free bamboo soap dish as a 'thank you' gift for being a customer. How cool is that? This gift alone adds significant value!
Expert Interviews & Opinions
Most Important Criteria
(According to our experts opinion)
Experts Opinion
Editors Opinion
Users Opinion
By Default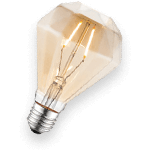 Benefits of Bathtime in Self-Care
Practicing self-care isn't just important – it's a necessity. Making time for pampering yourself is required for maintaining physical, emotional, and mental health. The ways in which we choose to do so can be as basic as scheduling a long hot bath. Scheduling your self-care rituals may sound silly; however, you will probably find an excuse not to do it when you find yourself too busy or feeling overwhelmed. Having a bath caddy tray at your disposal to read while bathing is a great way to unwind after a long day!
Bamboo Bath Trays vs, Plastic / Steel Trays
A bathroom caddy tray adds an elegant accent to any bathroom. Unlike plastic or steel, bamboo just may be the most durable material for designing furniture. Bamboo is eco-friendly and is known for its waterproofing capabilities. A bathtub caddy tray made with 100% bamboo is guaranteed to last for years when you wipe it dry and store after usage.
BathTub Caddy Trays – Their Role in Hydrotherapy
Did you know that submerging yourself in a long hot bath can help with tension? A bath caddy tray can help with that! Relaxing while reading or watching your favorite shows yields longer bath time. This helps with strengthening the muscles, increasing flexibility, and lessens joint pain.
Other Factors to Consider

Style
A bathroom enhances the character of your home. Its style should not be compromised and bathtub caddy trays are no exception. It should be fashionable to fit every bathroom decor. The Royal Craft Bamboo bathtub caddy comes in a natural finish and will make a perfect gift for the bath lover in your life!

Ease of Use
A tray for one should offer a unique bath experience. It is even better if a significant other can share in the experience. When considering a quality bathtub caddy, we need to consider what impact it will have on a person's bathing space and what options are included with it. Unique from other bath caddies, the Royal Craft Wood Luxury bathtub caddy's extension will comfortably accommodate two people in the tub. It measures 29 ½ inches closed and 43 inches extended. It is perfect for your date night, anniversary or honeymoon - with glasses of champagne and romantic candles!

Product Purity
A store's policy regarding a product is a crucial factor in a purchasing decision. It was also a major factor in our selection criteria. Having a well-thought-out policy clearly displayed makes a huge difference in attracting or detracting customers.
A great return policy is a vital business practice for brick-and-mortar stores. It is just as essential for doing business online. Unlike visitors to brick-and-mortar stores, online customers do not get to view and hold the physical product before buying it. E-commerce websites must ensure that their products are appealing and fair to their consumers. Royal Craft offers a 100% risk free money back guarantee. If for any reason you are not completely satisfied, you can contact them directly and they will offer their consumers a full refund.
Frequently Asked Questions
q:

Does the frame hold up an iPad mini or just a regular sized iPad?

a:

It would hold an iPad mini in a vertical position; but the wire may be too wide for an iPad mini in a horizontal position. It perfectly fits a regular iPad on its side.
q:

Will this work for a tub against a wall? Ledge on that side is quite small.

a:

It will not work on a small ledge. It will need about an inch or more ledge for it to sit on.
q:

I am assuming that this would not hold a standard hardcover college textbook. Does anyone know if it would hold the size and/or weight?

a:

It will easily hold a hardcover college book. You could rest the back up against it but it wouldn't keep the pages open.
q:

What is width of the tablet holder?

a:

It is adjustable; it can go rather small and the sides pull out to make it bigger. The width is about 9 inches for a standard tablet.
q:

What are the dimensions?

a:

Here are the product dimensions: 30.8 x 9.7 x 2.5 inches.
q:

Can the tablet metal-holder frame be removed or folded down?

a:

Yes, very easily it could be removed or just folded down.
Subscribe to our Newsletter