Best Polarized Sunglasses Reviewed & Rated For Quality
Anytime you are out hunting or fishing, there are certain factors you always have to take into consideration. For example, how warm or cold it is, not only when you leave to go hunting, but what will it be like during the course of your hunting trip. Will it be raining, or even snowing while you are out – if so you need to bring protection to help you from those elements. An item that is very beneficial for you, even if you don't think you need them though, is Polarized Sunglasses. There are many types of polarized sunglasses out there but we rounded up a selection of best Polarized Sunglasses available today.
Featured Recommendations
Flying Fisherman San Jose

Our rating
Price:

See Here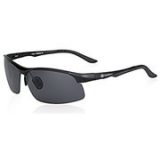 Duduma Du646

Our rating
Price:

See Here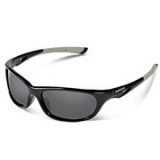 Sungait HD

Our rating
Price:

See Here

Polarized Sunglasses have a major impact concerning your eyes and ensuring they stay safe while you are out on your hunting trip. Even if your eyes don't typically squint while you are outside when the sun is shining, the rays from the sun could be damaging your eyes. This is especially true when you are out on the water, as not only do you have to deal with the sunrays coming directly from the sun, but you also have to be aware of the sun rays which are bouncing off the surface of the water.
Even if you have a pair of sunglasses already which are polarized, they may not be rated for safety when it comes to hunting and fishing. It is vital that you have the right pair of polarized sunglasses for your hunting trips, so you can protect your eyes not only from the sun, but for other elements within nature which might occur while you are out hunting.
Within this buying guide, we are going to cover some of the aspects of what makes a great pair of polarized sunglasses. After this, we'll review our Top 15 choices for Best Polarized Sunglasses within the market today. Afterwards, we'll help you develop a checklist of factors which are most important to you in determining the right pair of sunglasses.
Let's get started!
15 Best Polarized Sunglasses
1. Flying Fisherman San Jose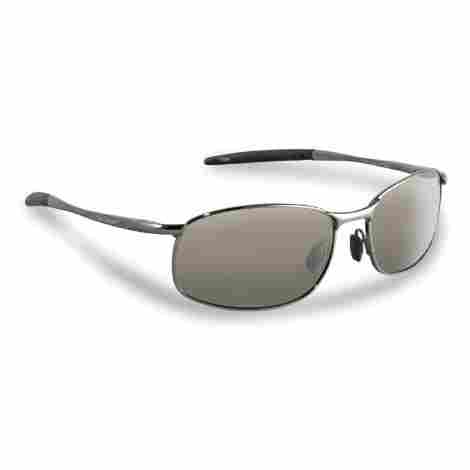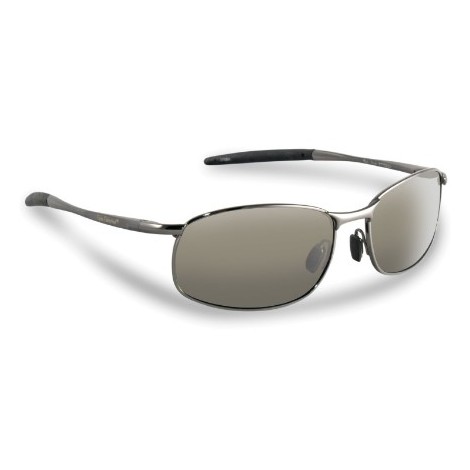 These #1 rated polarized sunglasses come in black and copper colors, and are made out of a thin material. The lenses are shatterproof and scratch resistant, ensuring they are durable and will last over the long-term.


Expand to see more
Nature Look
The lenses also have AcuTint applied to them, which allows the colors to contrast while also not distorting the natural color of nature.
Lightweight
These
lenses
will protect your eyes from the harmful UV-A and UV-B rays, and are very lightweight yet strong.
Cost and Value
What makes these sunglasses such a popular option, and the number 1 pair on our list is the great price tag. When you look at the value these glasses offer, it makes this an easy purchase.
High quality materials
Anti-glare
Anti-fatigue
UVA and UBV protection
Not sturdy enough
Delicate build
2. Duduma Du646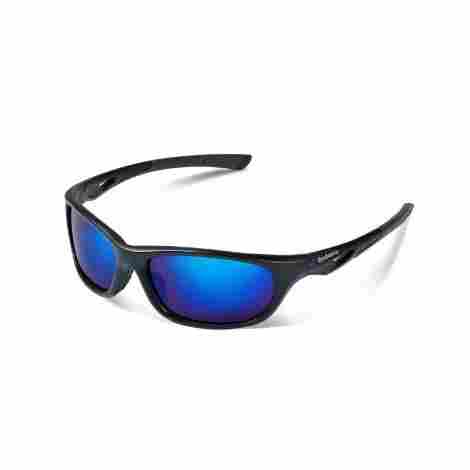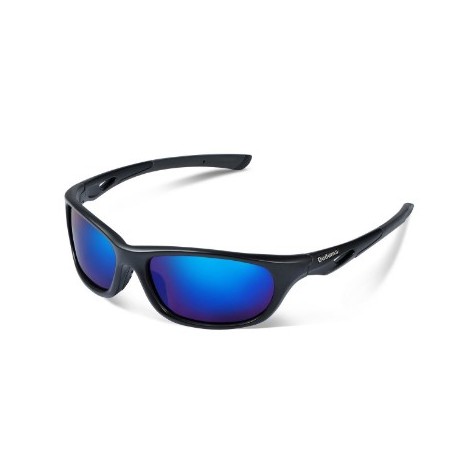 Duduma's frames come in black and white, and the lenses are in black, blue and orange. The frames are made out of a composite material, which makes them flexible.


Expand to see more
Flexibility
This allows them to bend back into shape if they are stepped on or bent too far in one direction.
No Squinting
The lenses are made out of a polycarbonate material, with a special anti-glare chemical on the
lens
so your eyes will not squint, no matter how bright it is outside.
Cost and Value
As the second product on our list, this one arguably is the best pair of sunglasses on the market. Reason being, it's offered at a great price tag and comes with so much value, including an appealing design, lifetime warranty, and high-quality lenses.
Amazing Design
Lifetime warranty
HD polarized lens
May not compliment every face type
3. Sungait HD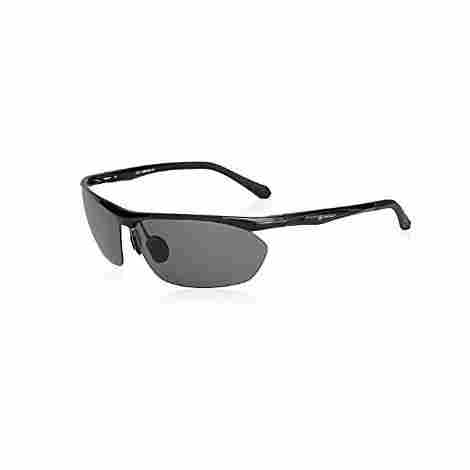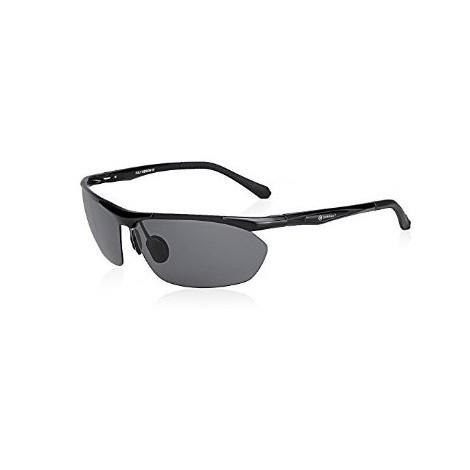 These polarized sunglasses come with a metal frame, along with composite (or standard plastic) frames. The frames come in either a black or a gunmetal color, and the frames are a dark gray no matter which frame you choose.
Expand to see more
UV Protection
These lenses come with a UV protection, not only for standard UV rays but also for UV-A, UV-B and UV-C rays as well.

Thin Metal Frames
The lenses do not go over all the way to the sides of your eyes, and the frames are constructed as thin metal frames, rather than a larger platform. This allows the sunglasses to stay light, so your nose doesn't feel weighed down.

Cost and Value
This pair of polarized sunglasses offer some of the best value on our list. The best part - they are incredibly cost-friendly.
Metal frame
Composite lens
Lighweight
May not be flattering for everyone
4. Hornz Lightweight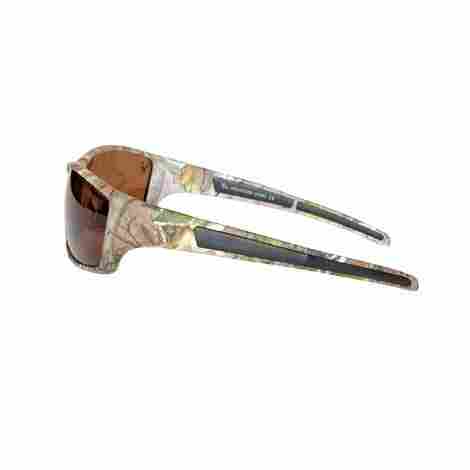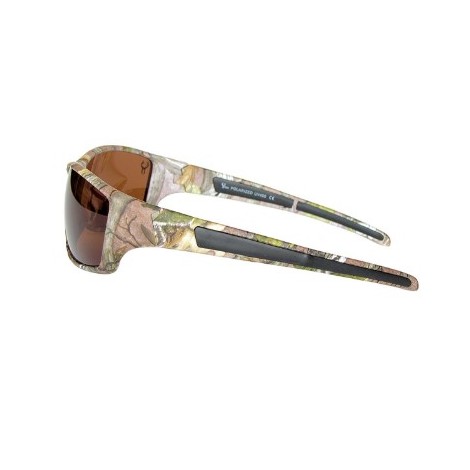 These polarized sunglasses from Hornz have lenses which are made out of a polycarbonate material, meaning they are shatterproof and scratch resistant. They also come with extra coatings to help prevent harmful UV-A and UV-B rays from reaching your eyes.

Expand to see more
Extra Rubber Grip
These glasses have extra rubber grip along the sides of the frames to ensure they do not slip from your head while you are out hunting and fishing.

Multiple Colors
The frames come in a brown and green camouflage design, and the lenses come in black, blue and orange. Each pair of glasses also comes with a camouflage pouch.

Cost and Value
When it comes to value, it does not get any better than this pair. With scratch resistant technology, this pair of eye protection is worth any consumer's attention.
Great eye protection
Scratch-resistant
Anti-glare filters
Fragile build
Sensitive lenses
5. E52 Polarized Sports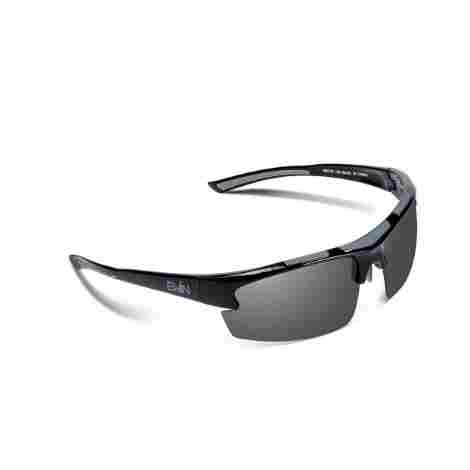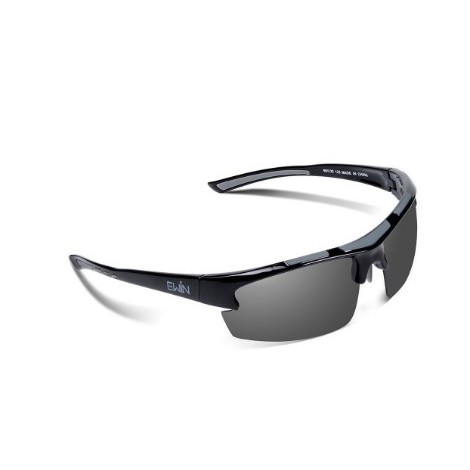 These polarized glasses from Ewin come with polycarbonate lenses, so they are impact resistant and shatterproof. The frames are made from a polymer material, allowing them to be flexible and come back into shape, even when they get slightly bent.
Expand to see more
Standard UV Rays
Because the lenses are made out of a polycarbonate material, they will protect your eyes from standard UV rays; these lenses are coated with an extra blocking material, which will help prevent UV-A and UV-B rays from penetrating into your eyes.

Color Options
The frames come in Black or Gray, and the lenses come black, gray or blue.

Cost and Value
If you are looking for a high-quality pair of polarized sunglasses, this may just be the choice for you. The only downside is that these are relatively most costly than other pairs. However, this can be attributed to the high-value.

Lightweight
Sturdy Frame
Scratch resistant
Lifetine warranty
6. Spy Optic Dirk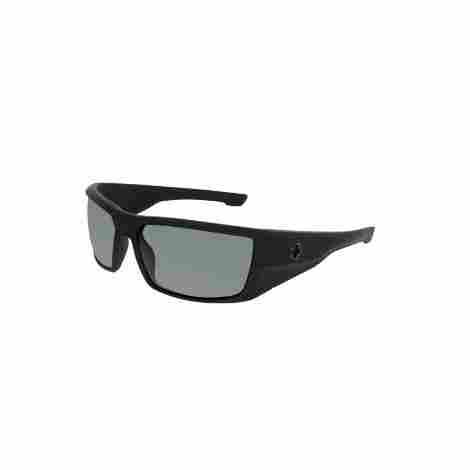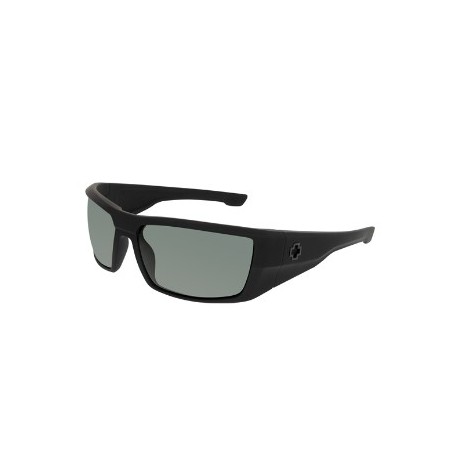 These wrap-around sunglasses provide you with the necessary protection for your eyes, so they don't get damaged by anything coming at them from any angle. The frame is made from a durable and hard plastic, and the lenses are made from a standard plastic material as well.
Expand to see more
UV Coating

There is UV coating on the lenses, which help protect your eyes from the standard UV rays.

Frames and Colors
The frames come in ten different colors, including Black and Camouflage, and there are eight different lens colors, including bronze, blue, green and black. The retail price on these glasses varies depending upon the style of frame.

Cost and Value
When it comes to comfortability, there are not many products that can compete with this pair. Our favourite part is the high-quality UV coating to protect your eyes. However, you will need to pay the price for this brand.
Very comfortable
Impressive polarized lenses
Stylish
7. Fisherman Striper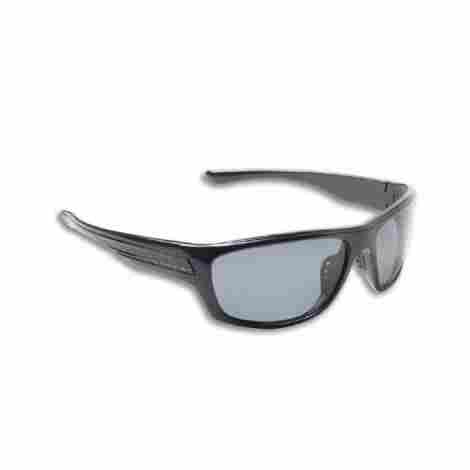 These polarized sunglasses from Fisherman Eyewear are made out of strong plastic which is coated in a black color. The lenses are in a gray color, and provide complete protection from normal UV rays, as well as UV-A and UV-B.
Expand to see more
Depth Perception
The gray lenses help with your depth perception, and these lenses in particular also help bring all colors into more of vibrancy, so you can
utilize their function
even when the sun is brightest. T
Safety Design
he square wrap design of the frames allows them to keep anything harmful from being projected into your eyes from the side.
Cost and Value
If you are looking for a uniquely designed pair of polarized sunglasses, this pair is for you. The value that is built into this product is innate. With a great price tag, this is a strong competitior.
Reduced eye strain and fatigue
No color alteration
Comfortable to wear
Darkens eyesight in low light places
8. Costa Del Mar Brine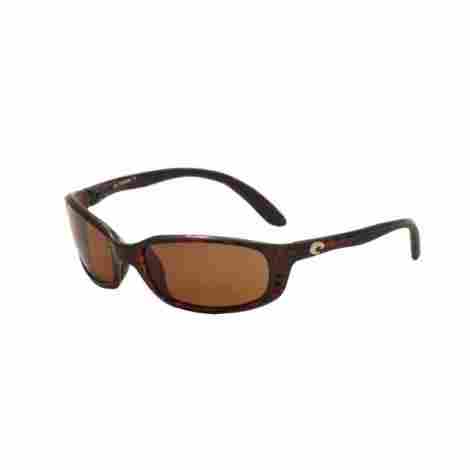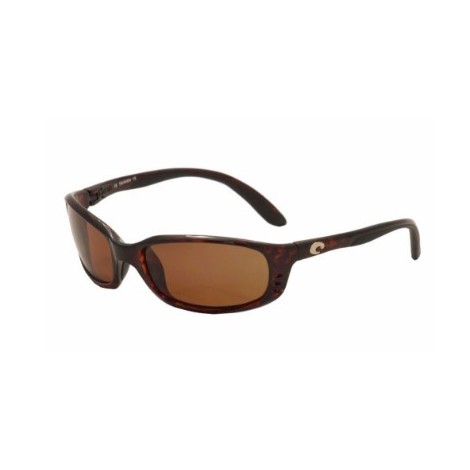 Costa Del Mar has these polarized sunglasses available to you, with a frame which is made out of a durable nylon material. These glasses are intended for those people who tend to need a larger size of sunglasses to fit their head.
Expand to see more
Integral Hinges
The hinges are actual integral, which makes them very ideal for those who fish, as the saltwater will not affect the hinges and their performance.

20 Different Color Options
These glasses are available 20 different frame and lenses color combinations, so you are sure to find the right combination to fit you and your personality.

Cost and Value
The retail prices on these glasses vary depending upon the design you choose. Do it keep in mind, these products do offer some great value!
Amazing polarized lenses
Lightweight
Lifetime warranty
Fragile frame
The lenses may get easily scratched
9. Oakley Dispute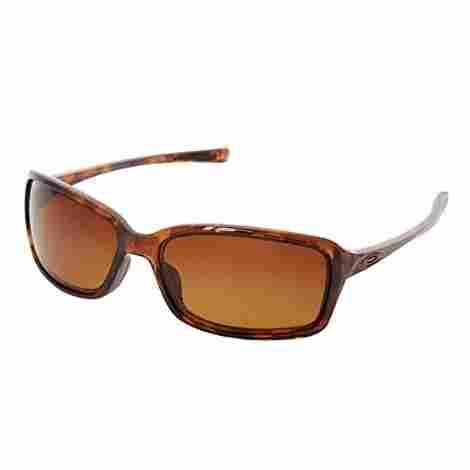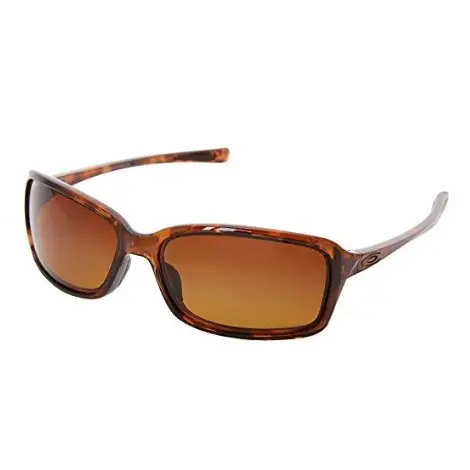 These polarized sunglasses from Oakley come with the standard 100% UV protection, although this is only for standard UV rays and not the A, B and C rays.
Expand to see more
Frame Options
These glasses come in a large assortment of frame options, including Brown, White and black, and you have seven different lens colors to choose from, making your mixing and matching possibilities very satisfying.

Standard Case
These glasses do come standard with a case to ensure they stay safe while not being used.

Cost and Value
When you are purchasing a pair of these sunglasses, you are investing in one of the most infamous brands in the industry. In this, you will be paying a higher price tag, but you are getting elite value.
Comfortable
Lightweight
Stress-resitant frame material
10. Kastking Sawatch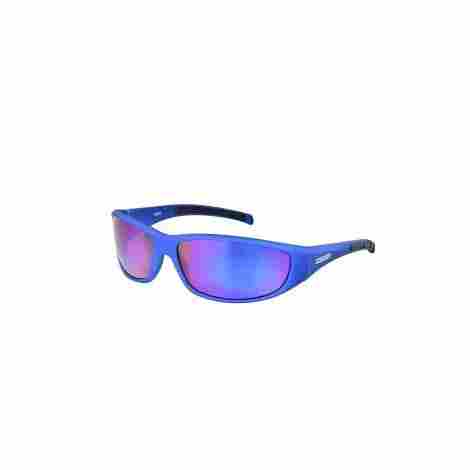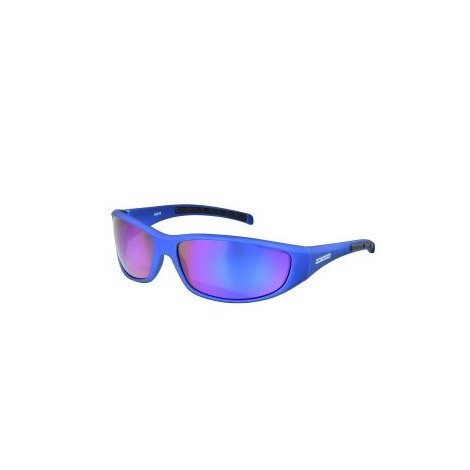 These polarized sunglasses come with lenses which are made out of a polycarbonate material. They also meet a high standard of for
safety
, as they have been rated for FDA21CRF801.410. The frames are made out of a very strong and durable material, while also very lightweight.
Expand to see more
No Stray Objects
The lenses go around to the side of the eye, to ensure no stray object can penetrate into the eye area by accident.

Colors
These glasses come in three different frame colors – Black, Blue and Dark Rose. The lenses themselves are blue no matter which frame you choose.

Cost and Value
It's important when purchasing any product, to be aware of the cost and value. The starting retail price on these glasses varies depending upon the frame color. In this, you are purchasing an attractive pair of sunglasses, which are comfortable and high-quality.
Attractive packaging
Extremely light
Amazing polarized lenses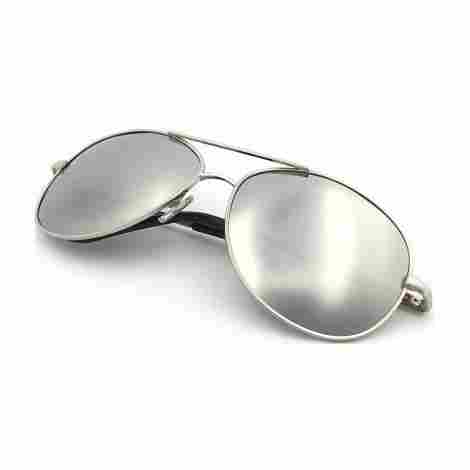 These sunglasses provide your eyes with top notch protection against the sun, no matter what your outdoor activities are for the day. Sunglasses like these, are lightweight so you will hardly even notice you have them on.
Expand to see more
UV Protection
For your protection these sunglasses have the potential to block up to 99 percent of the rays given off by the sun. This is because of the amount of UV protection used to create the lenses.

Lightweight Frames
The frames are made from materials that offer you an extremely lightweight pair of sunglasses. If that isn't enough, the hinges have springs, making the more form fitting to your head. Adjustable nose pads allow for a snug or loose fit in the nose, since they adjust, the fit is up to you.

Cost and Value
These sunglasses can be highly beneficial to both your eye health and your wallet. For a relatively low price, you can have your cake and eat it to with these glasses. They will have you looking great, while keeping your eyes protected against the sun.
Lightweight
Adjustable nose pads
Blocks 99 percent of the sun
Durable
Lenses fall out of frames easily
Darker than expected
12. ATTCL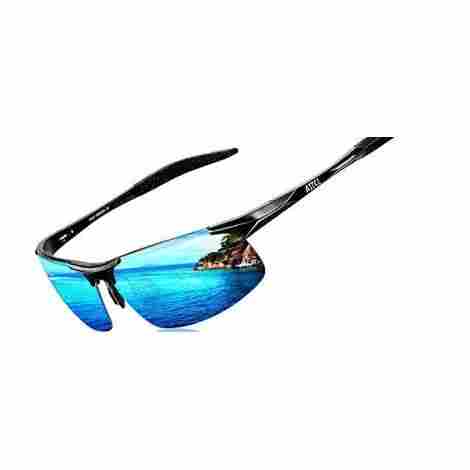 These sunglasses will not only offer you protection they will also have you looking stylish while wearing them. Sleek looking frames add style and flare to these glasses, you will definitely turn some heads on the golf course wearing these sunglasses.
Expand to see more
Stylish
The frames for these sunglasses add a subtle flare to the design, making them perfect for those looking for a great looking pair of sunglasses. Add these to your attire any time of the year and you are sure to turn heads when you walk by.

Lenses
These sunglasses come in several lens color options, all with the same great polarized qualities you have been searching for. You should be able to find a pair in a color that best suit your needs.

Cost and Value
For those looking to accent there outfit with a great looking pair of sunglasses, look no further you have found them, and for a great price. Look good while out on the golf course or cruising around on your boat, these glasses not only look great they will keep your eyes shielded from the sun as well.
Stylish design
Lenses come in several color options
Adjustable sizing
Polarized lenses
Rubber grip by ears comes loose
Lenses tend to scratch easily
13. Joopin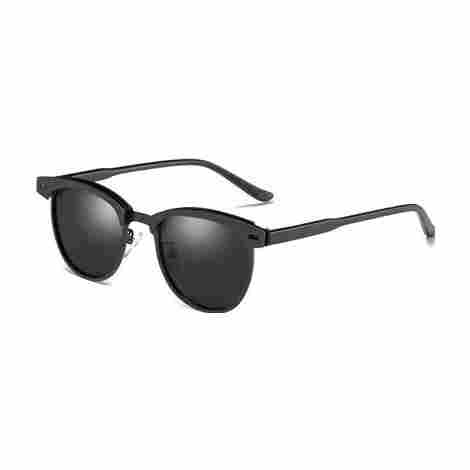 The lenses of these sunglasses have the utmost protection for your eyes, with numerous layers of protection added to the lenses. Added to that is the changes made to better improve the fit and performance of the frames for these sunglasses.
Expand to see more
Lenses
These lenses offer your eyes top of the line protection against the suns harmful rays. These lenses have a total of 9 layers of protection to better suit the needs of the user. Each layer has its own specific function for either protection or scratch resistance.

Frame Design
The changes in the frame design were made to better improve the fit of the sunglasses.With changes to the nose pads and hinges, these glasses have become more slip resistant and durable all at once.

Cost and Value
A great defense against the sun, these glasses have been improved for fit, making them a great choice for a small amount of money. The layering in the lenses offers your eyes better protection from not only the sun, but also reflective materials that can cause glare.
9 Layers in the lenses
Improved frame design
Comes in different color options
Lightweight
Complaints of distorted vision while wearing
Lenses sometimes pop out of the frames
14. LUENX Aviator
Looking for that perfect pair of aviator glasses, for not only protection but for style as well? Well then, these sunglasses are just the thing for you. Offered in several lens color choices, you are sure to find a pair you will love.
Expand to see more
Style
Made to look like traditional aviator glasses, these sunglasses can add style to your attire. With a few different lens color options you have the ability to accessorize your outfit for any occasion.

Hinges
The frames for these glasses include an added protective measure for the hinges. Which we all know, hings in any sunglasses are the most common part to get the most wear and tear. Not with this design, added to the hinges for strength, is a bolt which helps to prevent the screw from becoming loose. This strengthens the hinge for better opening and closing.

Cost and Value
These sunglasses will make an excellent addition to any outfit, while keeping your eyes in good health at the same time. The color options for the lenses allow you to change the look of your glasses, to match your style at the time.
Aviator style
Different lens color options
Better hinge design
Comfortable
Polarized UV protection
Spots appear on lenses over time
Some issues with blurry vision while wearing
15. Hulislem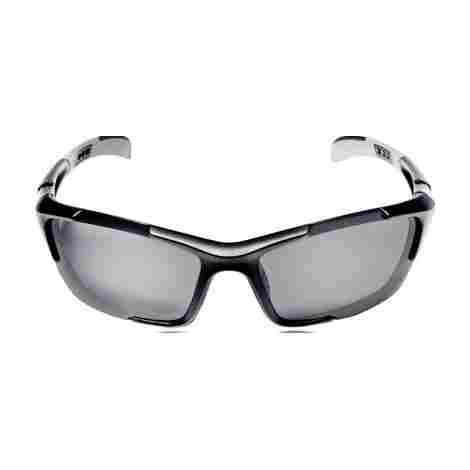 These sunglasses are intended for sports enthusiasts, sleek design made from lightweight materials. These sunglasses are made to be durable enough to withstand plenty of punishment.
Expand to see more
Frames
Although made from a lightweight plastic, don't let that fool you these sunglasses are as tough as nails. With the strength as if they were made from metal, these glasses can withstand even the roughest of plating time.

Coated Lenses
Added to the technology of the polarized lenses, these lenses have a coating that can cut the glare almost entirely from your view. This makes them perfect for your outdoor sporting needs.

Cost and Value
These glasses may seem like they are slightly higher in cost, but they will hold up their end of the bargain with their strength. For those who enjoy rigorous outdoor sports, these sunglasses have the potential to outlast other brands on the market. With advanced technology used to construct the frames and lenses, your eyes and sunglasses are sure to remain safe.
Lightweight
Coated lenses
Durable
Comes with hard case
Fit rather snug
Heavy in the nose area
How to Choose Correctly
After reviewing our Top 15, you might be attempting to figure out which pair of glasses is best for you and your needs. Here are some of the main features for you to think about when picking out the best pair of sunglasses for your needs.
Lenses – As you may remember from before, there are three main types of lenses for you to choose from:
Standard Plastic – This material is the most basic material you can have for your sunglasses. If you need glasses on a budget or only need them for a one-time use, then these kinds of lenses might be the best for you. There typically is not any extra coating on these lenses, as they do not protect your eyes from UV rays or rain. They also do not provide you with any shatterproof or impact resistant features.
Polycarbonate – the polycarbonate has a natural UV inhibitor within it, so it will protect your eyes from most UV rays. It can have extra coatings added to it in order to provide you with extra UV protection or anti-glare or from rain drops. This material is thinner and lighter compared to Standard Plastic, yet still adds in the impact resistant and shatterproof benefit. The price points are mid-range, allowing you to have great protection at a mid-level price.
High-Index – The High-Index material is even lighter and thinner than Polycarbonate, yet offers you even more protection for your eyes. It naturally comes with shatterproof and impact resistant features, as well as protecting you from harmful UV rays. In addition to this, you can add other protections on top of what they come with as standard features. The prices for these kinds of lenses are on the high end for glasses, so you have to tread lightly when it comes to your budget.
Frame Design and Lens Color – When it comes to the design of your polarized sunglasses, you will have a large assortment of designs to choose from, no matter which brand you choose. After you have decided which lenses type you want, you can then pick out a frame design that meets your needs, as well as your own personality.
Concerning the lens colour, if you have specific needs for certain situations, then you need to pick that colour lens to match your needs. For example, if you need help with depth perception, then the dark grey and black lenses would be the best choice. However, if you don't have any specific needs from a colour of the lens, then you can go with the colour which suits you and your eyes best.
Miscellaneous Items to Consider – Next, after you have chosen the frame design, you can then focus on the other items which could be important to finding the right polarized glasses for your needs.
One thing to consider is actually the types of screws used to hold the glasses together. If you are out on saltwater, you will need rustproof screws; otherwise, your glasses will break down sooner than you want.
Another thing to consider is adding a chemical which can fog-proof your glasses, especially if you go hunting early in the mornings. By doing this, you save the need to have to take them off and clean them every few minutes when you are in the middle of a hunt.
Also, depending on how sensitive your eyes are, that may determine what kind of UV-coating will be required for your glasses. Most Polycarbonate and High-Index glasses protect your eyes from most harmful UV rays, but there are UV rays in the atmosphere which could still damage your eyes. If you have sensitive eyes, you will need to ensure your lenses help protect you from UV-A, UV-B and UV-C rays.
Criteria Used to Evaluate Polarized Sunglasses
While we reordered the list, there were a couple of things that stood out; Only a few products on the list didn't have good polarization and were really rebranded sunglasses. They were taken off the list, which shortened it down considerably from the start. The other thing we noticed is that the prices were fairly consistent across the board, with only a few models going in a higher direction with a price. With those two things out of the way, our criteria for evaluation was very tight. The remaining polarized sunglasses were hard to organize but were scored on branding, optical clarity, weight, popularity, durability, accessories, design, and comfort.
Branding
Branding was important for many reasons, starting and ending with customer satisfaction. The top three glasses on the list will surprise a lot of enthusiasts who follow the industry and goes to show how great branding can make a difference. Sunglasses in for this criteria were ranked on how well they marketed appealing features, extras and warranties. This also led to digging into the customer service habits of the company, which defined how customer-centric they were. With killer features upfront and plenty of options available for top models, the clear winners in this category were barely over the single digits. And since glasses are one of the most abused things people take with them every day, finding compatible warranties was no easy task. Only a few companies made the language of their contracts friendly towards customers, while the others had standard warranties. This is reflected in the placement of the top 3-5 glasses.
Optical Clarity
Optical clarity was more technical than branding, and we gave strong preference to glasses that did a good job with colour and detail. We didn't factor in tint level with this criteria, and instead ranked them based on their default tint. Since not all of the companies have multiple tint options, this seemed like the fairest thing to do without leaving some of the better ones out. Winners in this category had the best colours when looking through their lens, which is harder than you think with polarized glasses. It showed a discipline with not only blocking out UV rays but maintaining the most natural colours possible when around the light. It was this consistency that helped shape the middle of the list the most.
Weight
For sunglasses, weight is not an unusual thing to measure. There were a couple of options on the list that were slightly heavier (or bulkier, depending on your face) than others. These were pushed further down the list since they offered no benefit over the slimmer and less beefy glasses. Even when using polarized glasses with the thickest lens, the weight gain from the lens is small. Frames need to be light and strong, with the ability to withstand a couple of drops during the day. None of the glasses on the list were kicked off due to excessive weight, so it isn't a major issue for the leading brands.
Popularity
Popularity is different than the branding criteria, and is aligned with the adoration of an individual product. This covers both personal and professional reviews, with a full count on the good or bad points. The major takeaway from all of the information for each pair of polarized sunglasses is that they do their core jobs well. Some complaints focused on durability and styling, while the good points leaned towards pricing, customer support and accessories. The only clear winner in this one was the Flying Fisherman San Jose Polarized Sunglasses, which had so many glowing reviews that it overshadowed a lot of the competition. Only four other glasses were impacted by the popularity criteria, so this was more of a top of the list test.
Durability
We tested durability, and got mixed results throughout. Even the top polarized sunglasses on the list suffered from durability issues. Military sunglasses is the only pair of glasses that can guarantee the kind of legendary durability that users want. Polarized sunglasses have varying levels in this category, but none were so flimsy that it would be a waste of money. They are as durable as a regular pair of sunglasses or better. Taking only the frames into consideration, there were some surprising jumps on the top ten that really help round out the bigger winners up top. And the good news is that the most durable of the bunch also had a great warranty to back it up.
Accessories
Accessories wasn't a huge determining factor in how we ordered the list, yet there was a reason to include it. All of the listed polarized sunglasses can use any accessory available for regular sunglasses. The reason this criteria exists is to reward companies that made their own accessories. Branded products with branded accessories is important, even when not discussing polarized sunglasses. We took our time going through some of the better ones, coming to a solid conclusion about three lower tier targets. One of them made it into the top three and remained there for the rest of the tests.
Design
Going through the designs of the polarized sunglasses was great. The companies showed off great innovation and an eye for current trends. They didn't stick to simple colours, and there really isn't much more you could have asked from the companies listed. Still, the only downside is lack of teen/kids styles. Since there really wasn't a lot of choices that favoured non-adults, designs came down to specific styles. We didn't penalize a brand for going simple with their product, but we did reward brands that tried to do something different. The last thing we went through was comfort level, with a strong favouritism towards products that were comfortable and stayed on the users face. So in high heat situations where the consumer is sweating and leaning down in the heat, the glasses stayed put without squeezing their faces. A good bulk of the polarized sunglasses on the list did well in this area, with only one being marked down for providing a vice-like grip to the users head. After careful consideration, we removed it from the list and replaced it with a comparable pair of polarized sunglasses.
What makes a great pair of Polarized Sunglasses?
Lens Quality – When looking at which pair of Polarized Sunglasses might be best for you, it is important to know which types of lenses are best. There are many different grades and qualities of lenses out within the marketplace, and even if two different brands of glasses look the same and feel the same, the quality of the lens could be the determining factor in which pair of glasses are best for you.
The first type of material you could find is just a standard plastic. This material is typically not impacted resistant or shatterproof and is by far the most inexpensive way to make sunglasses. Even if there is a UV coating on the glasses, because they are easily breakable, any glasses with this type of material for the lens will make it an improper choice for your hunting needs.
The second type of lens you can find is made out of a Polycarbonate material. This material is both lighter and thinner than standard plastic, yet is impact resistant and shatterproof. Not only this, but the material has a natural UV protection within it. It can be coated with extra UV protection if you want to ensure your eyes are protected from every form of UV rays.
Lastly, you could have lenses which are made out of a High-Index Lens, or also can be called NXT. These lenses are even lighter and thinner than the Polycarbonate and are also naturally shatterproof and impact resistant. If you already have some poor eyesight, then these kinds of lenses would be the best for you, as they will offer you the most protection while also helping you adapt to your surroundings by offering up the best sight possible among all non-prescription lenses.
The color of frames and lenses – When looking at the types of Polarized Sunglasses available within the marketplace, you will notice there is a large variety of selections of styles and colors, especially on the frames. Although everyone wants to always look stylish, it is more important to make sure the frames you choose will be durable and long-lasting. Remember, you are going out hunting in order to kill some animals, not to win a stylish competition. As long as the frames are made from a durable and long-lasting material, the design style on the glasses is completely up to you and what you are comfortable with.
The Lenses on the glasses tend to come in a few different color options. These options range from Black, Dark Gray, Blue, Yellow, Orange or even Green. There are some advantages to choosing a different color lens than you would normally go with; depending upon the type of hunting or fishing you perform. For example, Black and Gray lenses typically help with your depth perception as well as helping to enhance other colors within both nature and the water. Yellow lenses tend to filter out Blue, which is perfect for when you are fishing in water which is very clear and easy to see thru, so you can spot brightly colored fish as well as any obstacles which might be coming your way.
Lens shape and coating – As you are reviewing differently polarized sunglasses, you will see there is a large assortment of shapes when it comes to the lenses. You will have some lenses which only cover the front of the eyes, and that is it. There will be others which are more curved and wrap around the contours of the face, helping to give you protection from as many different angles as possible. Although the safest route would be to go with lenses which wrap around as much of the eye as possible, you may not feel comfortable with that; you have to be fully comfortable with your pair of polarized sunglasses, otherwise, it will detract from your hunting ability. This would defeat the whole reason why you would go out hunting to begin with, so ensure you know the design shape you are most comfortable with before actually purchasing the glasses.
In addition to the shape of the lenses, you need to also figure out what kind of coating, if any, you want on the lenses of your glasses. As stated before, there are some lenses which naturally come with UV protection; however, there are many different levels of UV protection, as some will protect you from just the basic harmful UV rays, and others will protect you from UV-A, UV-B or UV-C, or even all three. Not only this, but some lenses come with Anti-Glare protection, to ensure no matter how bright it is outside your eyes will not squint. There are some lenses which also come with a Hydrophobic coating, which helps repel water from your lenses so they don't have big water spots on them from when it rains or while you are out on the water. Lastly, you can have sunglasses which have a chemical making them fog proof, which is excellent for times when you are out hunting in the wilderness in the very early mornings.
Know About UV Rays
The difference between UV-A, UV-B and UV-C rays:
There are three types of UV rays, UV-A, UV-B and UV-C. These are all rays emitted by the sun and they are all classified as harmful UV rays. These three types of UV radiation are classified by their wavelength.
What makes them different is their wavelength. Each of these types of UV radiation differ in biological activity and their extent and ability to penetrate the skin. If the wavelength is shorter, it is more harmful. However, if the way length is short, then the UV ray is less able to penetrate the skin. Regardless, you should always do what you can to protect from any and all of them.
So, which is most harmful? Well, they are all very harmful, but UV-C rays are the most harmful, however since they are such short wavelengths, they cannot deeply penetrate the skin. Actually, they are so short that they are pretty much stopped by the earth's atmosphere and do not reach the earth's surface. That means all sunglasses will protect from UV-C rays naturally.
UV-B rays have a medium wavelength and are very biologically active. This means that they are able to penetrate the skin and are often the delayed cause of your skin either tanning and burning. They also affect your skin's aging and can promote skin cancer as well. However harmful and plentiful, most of these solar UV-B rays are filtered by the atmosphere.
The number one UV radiation we are exposed to is UV-A radiation. These waves are relatively longer than the others and account for 95% of all the UV radiation that reaches the earth's surface. Unlike like UV-B rays, these ones are not delayed. They are responsible for your immediate tan skin or burnt skin. They also attribute to your skin aging, wrinkling, and the development of skin cancer.
Since we are focused on sunglasses in this guide, we will discuss how UV protective coatings are important on your sunglasses and how it can affect not only your skin, but your eyesight, too.
Yes, there are three types of UV rays, but since UV-C rays do not reach the earth's surface, going forward we will only refer to UV-A and UV-B as being the truly harmful UV radiation for you. That said, UV-A and UV-B rays can we extremely damaging to your eyesight if you are under long exposure and over a long period of time without the proper protection.
Without the proper protection, there are a number of eye problems that can occur, the worst of all being blindness. Too much exposure to UV-A rays can hurt your central vision. The damaging exposure can affect the macula, which is a part of the retina at the back of your eye. This macular damage, otherwise known as macular degeneration, is a leading cause in vision loss.
Unlike UV-A rays and their effect on the back of the eye, too much exposure to UV-B rays affects the front of the eye. UV-B rays are mostly absorbed in the cornea and lens of the eye, both fashioned at the front of the eye. These rays can cause even more damage to your eyes than UV-A rays can.
Some of this damage can be any of the following:
Cataracts
Both UV rays (but especially UV-B rays) can cause cataracts to form in the eyes. A cataract is a clouded spot that covers the eye's natural lens. The lens focuses the light that we see. With a cataract, you no longer have this function, ultimately resulting in blindness.
Pterygium
Another type of UV-related growth is call pterygium. This growth starts on the whites of the eye and can eventually involve the cornea. Overtime, this growth can also block your vision. This growth is most common in people that work outside in long exposures to sun and wind.
Skin cancer
Although you do not get skin cancer on the actual eye, your eyelids are 100% susceptible to solar ray damage. Prolonged UV exposure can develop into skin cancer on or around the eyelids.
Corneal sunburn
That is right. Your eyes can get sunburned. Specifically speaking, the cornea of your eye. This specific sunburn is called photokeratitis and it is the result of high, short-term exposure to UV-B rays. If you are spending long hours at the beach, skiing or generally outdoors you need proper sun protection to prevent this. Without it, you can suffer this very painful burn, which may also cause temporary vision loss.
FAQ
Frequently Asked Questions
Q: What Are Polarized Sunglasses?
A: Polarized sunglasses are specially coated glasses that are made to reduce glare efficiently. They are the perfect match for users that are sensitive to sun damage to their eyes. Rather than offering simplistic protection, polarized sunglasses takes it a step further and can even block harmful rays that bounce off of water, roads, glass or anything that can create a glare. These dangerous combinations of life substances can do some serious damage after prolonged exposure, so think of polarized sunglasses as the perfect weapon to combat them. With the many enhancements that come natural with the polarized sunglasses in the industry, they have become an important optical solution for customers.
Q: Are There Any Benefits?
A: The main benefit of the glasses comes down to their ability to block out reflecting light that could damage the eyes. Even with the glare they reduce, there are also other major benefits like their image enhancing technology. Their popularity has become so widespread that they are also used as prescription glasses where available, giving patients a great way to avoid light if they are sensitive to it. When important medical work is done to the eyes, the throwaway glasses that doctors give out are polarized. For a good example of what the technology is capable of, consumers should take a look at a pair of the plastic variations first.
Q: How Does Polarization Work?
A: A good way to figure out how polarization works is to look at glare, and what causes it. When sun rays are at their worst, they can shine directly in the eyes in more than one way. Light reflects, so that same sun that people avoid looking directly at is still shining in their eyes courtesy of any surface it can bounce off of. The glare this causes is magnified, making it even worse in this regard if you want to avoid it. Sunglasses do a decent job of blocking this light, but can only protect the user from horizontal and vertical light. This leaves a lot of gaps where light can cause unneeded havoc, even while wearing protective sunglasses. Polarized sunglasses take a different approach, and absorbs the horizontal light while letting the vertical light waves pass through. It is fuller protection from the sun, and this process completely eliminates glare.
Q: What Makes Polarized Sunglasses Better Than Normal Ones?
A: The winner between the two is no double polarized sunglasses, but some people are still confused about the benefits of having them. If it comes down to style only, sunglasses will win. Not everyone views UV protection as an important part of wearing sunglasses. They are still trendy, and it isn't uncommon to see someone wearing them at night time. So if UV protection is taken out of the equation, sunglasses can win hands down. Other than pure style, polarized sunglasses are the way to go for protection. They protect against UVA and UVB rays, offering 100% coverage where needed during the daytime. And that same horizontal glare that sneaks past the protection of sunglasses is nowhere to be found in polarized sunglasses.
Q: Are There Different Types?
A: There is a lot to go through with polarized sunglasses, but nothing too complicated. The two types to look at are either .75 mm or 1.1 mm polarized lenses. The only difference between these two options are the thickness, with the 1.1 option being great for impact resistance. They won't reach the level of military sunglasses but they come close in protection. With the extra thickness they also come at a higher price value, since expensive materials are used to make the lens. If you're going to be in a situation where you need to protect your eyes from objects, then the light protection of 1.1 mm is a wise choice.
Q: Why Are They More Expensive Than Normal Sunglasses?
A: Polarized sunglasses are expensive because they provide better overall protection. The materials used to make the lens can also up the price a bit, with the thicker variants going beyond UV protection and offering some light armor to the eyes. There are plenty of cheap polarized sunglasses, and it shows since they are no better than a regular pair of sunglasses with their protection. Buyers don't have to get the most expensive pair on the market, they just have to avoid cheap alternatives. Go with recognizable brands that have a history of delivering solid products to their customers.
Q: Who Benefits The Most From Purchasing Polarized Sunglasses?
A: Anyone that wears sunglasses can find a use for the polarized models and get an instant boost in usefulness. In casual sports where impact resistance isn't an issue, the .75mm versions are good at keeping light out of the eyes. This is especially useful for golfers, where a single distraction can turn into a bad day of golf. The 1.1mm polarized sunglasses are great for when you need light protection, so security and hunting come to mind. Police officers are no strangers to the usefulness of polarized sunglasses, with the thicker versions great for handling the tougher parts of the job.
Q: Are They Comfortable To Wear?
A: Polarized sunglasses are no different than regular sunglasses when it comes to comfort. Buyers can use all of the same accessories without having to buy new things all over again. This is a big relief for users that like to put pads on their glasses to make them bearable for all day use. So that also means the same soft (and hard) modifications that made having sunglasses so great can be used with the better equipped polarized sunglasses. There really isn't a specific type of accessory that is for polarized sunglasses only, and the only time you run into something like that is when it is brand specific.
Q: What Are Some Of The Drawbacks?
A: Consumers can't view LCD screens while they have on polarized glasses. This can be an issue with some professions that require the use of a screen while out in the sun. In the case of pilots, there are more cons to benefits than wearing polarized glasses while flying. LED is still not the norm, so LCD screens are everywhere. Even bank ATM machines run on LCD screens, so you will have to temporarily remove your glasses before you operate it.
Q: Are There Health Benefits To Wearing Polarized Sunglasses?
A: Some key benefits to wearing polarized sunglasses are complete protection from glare and UV rays. That alone will keep a lot of people out of harm's way while operating a car or truck. Users that spend a lot of time outdoors fishing can not only benefit from the glasses blocking the sun, but also by gaining the ability to see underwater. The view that is usually obscured when looking at the water is now clear and lets you fish more comfortably. Eyestrain is a big factor for a lot of people, and can carry over from extended computer use or television watching. Polarized sunglasses can give your eyes a break from both of those activities, giving many wearers better vision in the long run.
Q: What Are The Side Effects Of UV Exposure?
A: Understanding the risks is an important part of making the switch from sunglasses to polarized sunglasses. Most of the conditions caused by long-term UV exposure are skin and eye related. In some cases it can cause cancer, but that is considered to be something that happens from extreme exposure. The most recognizable UV condition is sunburn, a painful effect of getting too much sun in one area without protection. When thinking about sunglasses, this can occur as sunburn around the eye. Other conditions that are common include crow's feet, wrinkles that can appear years earlier if a lot of sun damage occurs. Other serious UV related conditioners include cataracts, retina damage, and even macula degeneration. Protection from UV rays is essential to avoiding all of these problems, and can save lives when protection is made a priority.
Q: Are Polarized Sunglasses Safe For Children?
A: The same benefits that adults get when using polarized sunglasses are available to children. So in short, they are the better choice when deciding between this enhanced version and regular sunglasses. Parents can teach their kids about UV protection and how polarized sunglasses should be worn whenever outside in direct sunlight. The only downside is that they will lack some fun styling options. Sunglasses are fantastic in this regard, so kids may shy away from polarized sunglasses if they're looking for a specific theme.
Q: What Does Tint Do?
A: There are five levels of tint that goes from clear to very dark. This is purely cosmetic, and doesn't speak to the level of UV protection or polarization. It is more about taste, since visual quality is considerably better with a light tint. The light tint works great in low light conditions, while the darker tint provides a better image when there is overbearing sunlight outside. When choosing the darkest tint, most companies recommend not driving while wearing your polarized glasses.
Decision Time
After concluding that you need a pair of polarized sunglasses, taking the time to find the right pair of glasses for your needs is vital towards the long-term success of the sunglasses. Your pair of eyes is a vital sense for you to have while you are out hunting and fishing, and you need to ensure they are protected as well as possible. Having a pair of polarized sunglasses, no matter how much or little they cost, are better than having no glasses on at all.
We hope this guide will aid you in finding the right pair of polarized sunglasses to fit you and your needs.
We also hope you have nothing but success on your next fishing and hunting expedition!
Sources