Best Military Sunglasses Reviewed and Rated
last updated
Feb 24, 2019
Anytime you are out hunting, there are many variables which come into play as you set yourself up for the perfect shot.  Between the weapon you are using, the weather outside, how far away you are from your target and the prevailing wind, you have a lot of things to consider when aiming your shot.  One thing which you may not think of until it happens is making sure there is nothing which obstructs your vision.  Well, you should think about it, but until you suddenly can't see and derailed all your prep work you have no idea just how frustrating a moment this can be.  To help avoid the idea of something bothering your eyes, you can invest in a pair of best military sunglasses which are going to keep your eyes steady and strain free as you do battle with the elements.
In a Hurry? The test winner after 17 hrs of research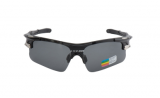 Sports Sunglasses LVX548
Why is it better?
Durable
Stylish
Anti-scratch
Solid UV protection
In a
Hurry? Editors choice: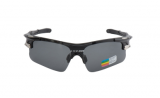 Test Winner: Sports Sunglasses LVX548

19
Researched Sources
43
Reviews Considered
17
Hours Researching
66
Products Evaluated
Durability
Brand
Advanced Features
Compatibility
Accessories
By Default
In Depth Review Top 10
Sports Sunglasses LVX548
American Optical
Oakley 12-856
Elemart Tactical
MOTELAN Tr90
Wiley ACSLA04
Under Armour Igniter P MR
5-11
Revision
Edge SG61-G15
Table of contents
Criteria Used for Evaluation
Other Factors to Consider
Frequently Asked Questions
Sources
10 Best Military Sunglasses
1

. Sports Sunglasses LVX548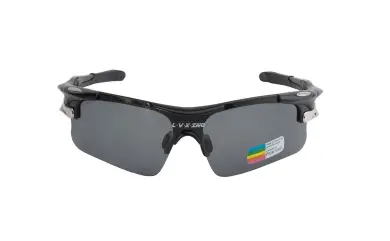 Durable
Stylish
Anti-scratch
Solid UV protection
May not fit all head sizes
Our first pick of the best military sunglasses comes from Sports Sunglasses. The frames are made out of a strong TR90 material, which is incredibly durable and shatterproof, yet still flexible. This durable design is crafted with your active life in mind, ensuring that these sunglasses stay tightly on your head at all times. These Sports Sunglasses will please you.
Read more
Multiple color lens options
These glasses come in five different colors of lenses, including black, blue, yellow, clear and Revo. Each of these lenses features their own properties to help ensure you have the right look at the right time while you are out hunting.
Anti-scratch lenses
The lenses are coated with anti-impact and anti-scratch material, to ensure they look the same three years from now as they do today. There is also a layer of UV protection to help ensure your eyes stay protected from the harmful rays.
Cost and Value
Other than the cool look and solid protection that these Sport Sunglasses offer, their low to mid price point is something you cannot turn away from. This is especially so if you are active and out in the sun often. They are made to last a long time for an incredibly affordable price.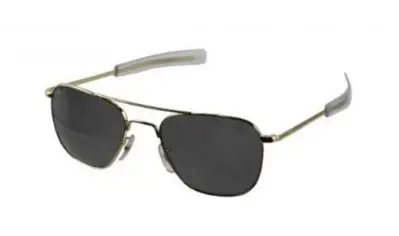 Metal frame
Perfect for medium-size faces
Comfortable
Not suitable for every face type
These military glasses from American Optical are available in five different colors, to help match up your style needs with your personality. They are stylish while also incredibly functional. They are first and foremost made to protect your eyes. Style is a bonus. The frames are made out of a metal material and are ideal for those with a medium sized face.
Read more
Clear vision
The lenses have a very clean look and are distortion free, so you can rest assured your eyesight will always be true while you are out hunting. Nothing is worse than clouded vision because of poorly tinted lenses. These sunglasses provide clear vision every time.
Full protection
These sunglasses are very stylish, but that doesn't mean you have to sacrifice eye protection for a nice style. With these, you get both. The lenses offer a full 100% UV protection, so your eyes will be protected from all of the harmful UV rays.
Cost and Value
These American optical sunglasses are in a mid to high range price point, but you are paying for high style and great quality. If style and protection are both important to you, then these sunglasses will deliver.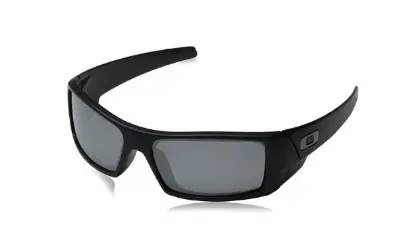 Plutonite polycarbonate lens
100% UVA protection
Stylish
Lengthy warranty
Oakley has a line of military glasses which are available in seven different colors. Each color of frames are made from a hard plastic material, to ensure they stay durable in any weather conditions. All of the colors and styles protect your eyes, stay put on your head and offer the classic Oakley style you are after. So choosing the pair that is right for you is a breeze.
Read more
Strong lenses
These Oakley military sunglasses feature lenses that have been forged out of a polycarbonate material, which means they will not crack under pressure. You can put them to the test without fear of breaking them easily.
Solid UV ray protection
The lenses have a UV protection coating on them, which is what keeps your eyes completely protected. They are also polarized to cut out sun glare and help ensure your eyes are as safe as possible at all times.
Cost and Value
If you know Oakley, then you know these are not your cheapo sunglasses. However, they are not outlandish in price. Especially for all of their protective qualities, durability, and style. Additionally, you get a Microfiber pouch that you receive is also valuable for keeping your sunglasses stored safely.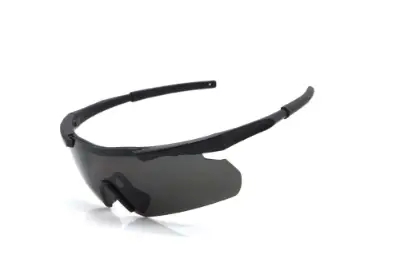 Flexible polycarbonate frame
Scratch resistant
Perfect for cycling
Affordable
Dark lenses are not too dark
Best for a narrow nose
These Elemart Tactical sunglasses come in black, yellow and clear styles, so you can always make sure you have the right color lenses that you love but also that help you see the most clearly. These are made to last in any type of weather environment you are in. Each pair of lenses is made from a polycarbonate material while the frame is very flexible to help ensure they will fit around any size of a head. These sunglasses are wholly durable.
Read more
Full UV ray coverage
The lenses are coated with a UV protection material, which is standard to keep your eyes protected from harmful sun rays. They are made to protect you from UVA and UVB rays.
Scratch-free lenses
The lenses are free of scratches and blemishes from the start and intend to stay that way for years to come. They feature a scratch resistant material on them, to ensure they stay clear and scratch free. The wide lenses also help protect you from any unexpected debris or sun rays coming in from the side.
Cost and Value
These Elemart Tactical sunglasses almost seem too affordable, but that's a great thing. They are completely solid and protective with full-coverage. Add these to your outdoor gear for sure.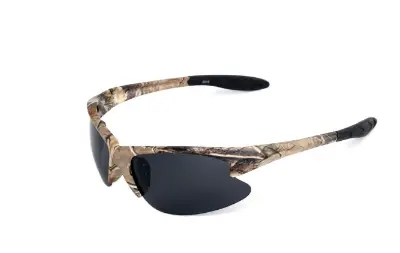 Great for protecting your eyes
Scratch resistant
Realistic perception
MOTELAN has a line of camouflage military sunglasses, which are made with a soft rubberized coated. This keeps the frames solid but flexible. Solid frames are great for all activities, and added flexibility helps their longevity as you take them on and off. The lenses are made out of a polycarbonate material that is super solid, shatterproof and scratch-resistant.
Read more
Wraparound protection
The lenses MOTELAN military sunglasses stick out a little bit on the sides, which gives a wraparound effect to give you full coverage and protection. They combat any sun glare or debris from sneaking in through the sides. Protecting your periforeal vision is important, too.
Protects against all UV rays
These military sunglasses from MOTELAN also feature UV protection that helps prevent UVA and UVB rays from penetrating into your eyes. They offer full coverage and protection.
Cost and Value
These MOTELAN camouflage military sunglasses are affordable, offering completely solid protection and coverage. Add these to your outdoor gear for sure. Additionally, you get a Microfiber pouch that you receive is also valuable for keeping your sunglasses stored safely.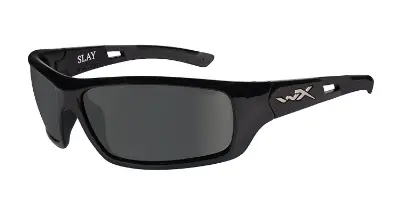 Quality polarized lenses
100% UVA protection
Shatterproof lenses
Lenses are not that dark
A heavier feel
These military sunglasses from Wiley have a gloss black frame that is sleek. They also come with smokey gray lenses. These dark lenses help provide glare protection from the sun, so your eyes won't feel strained or need to squint while looking for your shot. They offer style and overall function. You won't regret having these out in the field.
Read more
Protect your eyes
These Wiley military sunglasses feature lenses that have been coated to help protect your eyes from any type of UV rays out there. Specifically speaking, they protect from UVA, UVB and UVC sun rays. If there are UV rays out there, consider your eyes protected while wearing these.
Shatterproof lenses
These sunglasses do not need to be babied, which is great because you don't have time for that. If you need a reliable pair of sunglasses that will go as hard as you do out in the field, these are a great choice.
Cost and Value
These Wiley military sunglasses are a pricier option than some of the previous. But, that being said, they are also a higher quality. Though all of the options on this list are a solid choice, the Wiley's take it up a notch. If you have the extra money to spend, much like Oakley, these are a great option.
7

. Under Armour Igniter P MR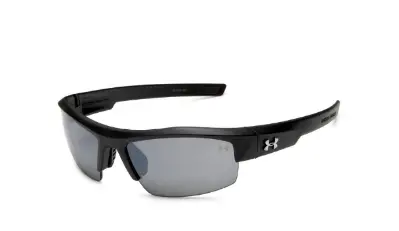 Titanium infused frame
Polycarbonate lens
Lightweight
Under Armour presents the Igniter military sunglasses as a great pair to consider. Their sunglasses come in three different color combinations, including a black frame with gray lenses, white frames with blue lenses or white frames with orange lenses. Each offers a cool look that you will love. Also, no matter which color you choose, these Under Armour military sunglasses offer full protection that you need and want.
Read more
Titanium, strong frames
No matter which color combination you go with, each pair of these Under Armour Igniter military sunglasses has a titanium frame and ArmourSight polymer lenses. This means that they are strong, scratch-resistant and offer clear vision.
Full protection
These Under Armour military sunglasses do not have polarized lenses, however they still feature a coating that helps protect your eyes from all UVA, UVB and UVC sun rays.
Cost and Value
Under Armour offers quality sunglasses, so these military sunglasses are a bit pricier than others on the list. However, they are not unreasonable. With a solid titanium frame, tough lenses and UV protection, you won't mind paying a little more for the quality.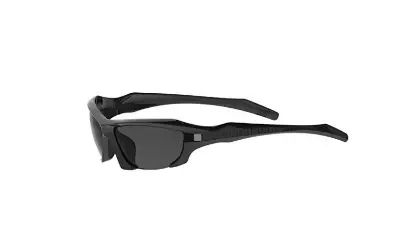 Comes with 3 types of lenses
Impact resistant
Scratch resistant
Sturdy
These military sunglasses from 5.11 come with three different lenses for you to put into the frame, so you can use the right color of lenses for any setting. These colors are Smoke, Ballistic Orange and Clear. The frames come in a sharp black and all three lenses are made from a solid polycarbonate material. These sunglasses are made to be durable throughout their long lifetime.
Read more
Full coverage and protection
These 5.11 military sunglasses provide full coverage and protection from the sun. They are treated to deflect harmful UVA and UVB sun rays as well as unwanted sun glare.
Strong lenses
The lenses on these sunglasses are also treated with a coating made out of a T-shell material. This protective coating prevents the lenses from scratching or cracking. This ensures a long lifetime of wear.
Cost and Value
Due to these 5.11 military sunglasses having a long lifespan, tough build and cool look, the value is pretty decent. There are definitely less expensive pairs on this list, however, these are not priced unreasonably at all. Especially speaking, because these sunglasses come with additional lenses to switch in and out for color.



Ample eye protection
100%UVA protection
Sturdy
Lenses are not as dark  
Pricy
These Revision military sunglasses are tough and cool. They feature lenses that are made from an optical-grade and high-impact polycarbonate that is 2.2-mm thick, so they should not crack or break easily. They also come with a microfiber cleaning cloth and durable storage case, so nothing accidental should happen to your sunglasses.
Read more
Front and side protection
It is obvious that sunglasses should protect your eyes straight-on from the sun, but these Revision military sunglasses also offer side protection. This ensures that your eyes are protected from anything that might side-swiping you, such as additional sun rays or debris.
Exceptionally rated protection
These military sunglasses exceed the standard ANSI Z87.1-2010 rating and provide full protection from all UVA, UVB and UVC rays. These sunglasses come with nine different lenses colors and every one of them offers the same high-rated protection.
Cost and Value
The price of these Revision military sunglasses is moderate considering that you get such high-rated protection with them. That, and they come with a protective cloth and case, too.



Flexible Nylon Frame
Polycarbonate Lens
Scratch resistant
These Edge Tactical military sunglasses have a very flexible frame that is made partly out of nylon in order to be able to fit any size of head. That makes these a highly versatile pair of sunglasses. The lenses are made from a polycarbonate material, which will stay durable during the lifetime of the sunglasses.
Read more
Certified and rated
These military sunglasses feature lenses that are rated for ANSI Z87.1 and are 2010 compliant. They are also rated as military ballistic MCEPS GL-PD 10-12.
Lightweight and flexible
These military sunglasses are lightweight and flexible, making them perfect for almost anyone and super easy to take along with you wherever you are. They also come with a soft storage pouch to make it even easy to take them with you.
Cost and Value
These Edge Tactical military sunglasses are not unreasonably priced. Again, they are not the most inexpensive on this list, but for their tough quality and versatile flexibility, you won't feel robbed buying these.
Criteria Used for Evaluation


Durability
The entire point of military sunglasses is to have them so hardened that they can withstand impact from foreign objects. With this ranking, we looked at how well they held up in individual ballistic tests. All of the listed glasses had eyewear protection tests to pull information from, and it was thorough enough that there was no dispute about how to reorder for this criteria. Good glasses are also high performance in strong weather conditions with strong winds, where dirt and other small particles need to be blocked from the eyes. Any of the models that literally cracked under a small amount of pressure were knocked off of the list immediately.


Brand
Branding wasn't as important but did play a role in how some products lived up to expectations. The top picks were Oakley, American Optical, and Sports Sunglasses. We measured branding differently this time around for military sunglasses by putting the focus on how clear the language was for the customer. Brands that had clear and concise features were put to the top of the list since they would help out customers that weren't familiar with the product. It's important for customers to be able to find what they want without needing to reference alternate materials. Bloated and confusing products were left off of the list, but in some cases, they just lost a couple of spots in the top ten.


Advanced Features
Around this time was perfect for looking at the extra features that the premium set of military sunglasses provided. These features were sometimes brand specific, but were explained clearly enough so that it was easy to understand. A removable lens is something that gained a lot of favor on the list since not all of the products on the list have it. The select few that did were considered to be in a special class and were ranked accordingly. With only a few that offered this out of the package, there was less shift here than there was with any other criteria listed. It was still significant as it showed off some of the unique military sunglasses on the list.


Compatibility
Although this next criterion won't affect everyone, it's still one that needed to get its own space. Some wearers of military sunglasses are also prescription eyeglass wearers. If they're lucky enough, they can use contacts in place of their glasses when needed. When this isn't an option, the lens on military sunglasses have to be replaced with prescription ordered parts. Not all choices on the list are supported, so this criterion focused on brands that had the most widely spread frame use by prescription wearers. Their compatibility was key in getting an optimal experience, and especially useful when a user's eyesight was below average.


Accessories
Accessories were also another limited criteria with only lanyards, replacement lens and carrying cases being available for the majority of military sunglasses. Because of this, we gave points to models that had a higher availability of accessories. Products that made their extras easier to find than the competition were considered better choices for all levels of users. The accessories also had to pass a quality check that was consistent with the military glasses they were associated with. Once prices were confirmed, it was only a matter of reorganizing no more than 3-4 military sunglasses on the list.
Expert Interviews & Opinions
Most Important Criteria
(According to our experts opinion)
Experts Opinion
Editors Opinion
Users Opinion
By Default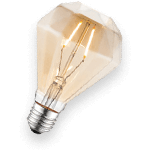 Types of Lenses
The quality of the lens on a pair of glasses is the most important feature among any glasses. The poorer the quality of the lens, the worse the pair of glasses will be overall, and the less satisfied you will be with your glasses. Not only do you need a higher quality of the lens, but they need to be durable in order to help ensure when something hits them, they don't crack easily.
You Need Glare Protection
Even if you have lenses which are either navy or black, there are different levels of UV coatings available within the marketplace. The more of a coating you have on the glasses, the less of a chance there will be any glare from the sun going into your eyes. Most glasses have at least 100% UV protection; however, more recent glasses can also have protection from UV-A, UV-B and UV-C rays, which help cover the entire gamut of harmful rays from the sun.
You Want Impact Protection
When it comes to your Military Glasses, there are different levels of impact protection. Some glasses come with the standard protection, which you can find on any safety glasses which is the standard for any safety requirements. However, there are other glasses which also have US Military grade safety.
Other Factors to Consider


Effectiveness
Clarity is important, and there is nothing better than putting on a pair of military sunglasses that place priority on the visuals. Whether it is through the lens type or the materials used, good clarity in the glasses can make or break a purchase. When we finished the top three products, they scored highly in this area, with the bulk of the remaining seven having similar standards.


Comfort
The last thing that we used to shape the list was the comfort level of each pair of military sunglasses on the list. All ten choices were built for all-day wear, while a select few showed comfort levels that reached that of prescription glasses. Tests proved that some customers preferred the shape and size of the top tier models on the list. They stayed in one position, even with a lot of movement from the user. It showed a good weight balance in the construction of the glasses and an understanding of how a bad design can ruin a good pair of military glasses.
Frequently Asked Questions
q:

What Is The Difference Between Military Sunglasses and Regular Ones?

a:

Military sunglasses are reinforced and made to be stronger than regular sunglasses. They still maintain all of the great benefits like UV protection and styling, but add in a layer of protection that keeps the eyes away from projectile harm. They are specialty glasses that are ballistic rated and can withstand a considerable amount of damage. Military sunglasses pass a very strict standard, far surpassing the required ANSI Z87.1 for civilian sunglasses. With military standard 662, the importance of protection is great and defines what makes the two glasses so different. This is also reflected in prices, with military sunglasses coming in at a little higher in the price department.
q:

Which Brands Make The Most Use Of Their Features?

a:

Tying military sunglasses to branding isn't the way to really go when deciding on the best pair. The first and most important thing is protection, and that is something that all brands do well. Taking it a step further, the standard UV protection is also something that they all have. Branding is only interesting if customers look at unique features being offered with military sunglasses. Some enhance images, while others are more comfortable to wear for long periods of time. With brand-specific features, there will always be something dynamic about military sunglasses that separates them from the rest of the pack.
q:

Are Generic Military Sunglasses A Good Buy?

a:

It would be a good idea to stay away from cheap and generic military sunglasses. They do provide a level of protection that is above regular sunglasses but often fall short of the military grade standard. It's important to recognize how important adequate ballistic protection is for military sunglasses. Cheap versions are prone to breakage, have low image quality and are often uncomfortable to wear for long periods. Customers will also lose out on a lot of the great perks of getting brand name glasses such as customer support, iron clad warranties, and special brand-specific features. A little money might get saved upfront by purchasing generic glasses, but they won't provide nearly enough protection.
q:

What Standard Is Necessary For All Brands To Follow?

a:

All sunglasses in this category should meet or exceed the guidelines set forth by U.S. Military Ballistic Standard MIL-PRF-31013. At its best, when compared to the consumer grade sunglass standard of ANSI Z87.1, the military grade comes out as the more durable option. Buyers will find that the strict guidelines eliminate all but a few generic versions of military sunglasses, making it even more important to purchase the correct pair for protection. Consumers are granted a great sense of relief knowing that they have a pair of approved sunglasses guarding their eyes, and are granted access to premium features outside of protection that can't be found in regular sunglasses.
q:

Can The Glasses Take A Sudden Impact?

a:

These are considered some of the beefiest glasses you can get for ballistics protection. Heavy impacts and hazards will be nullified as much as possible while wearing a pair. At the current standard it is set to protect in battlefield conditions, so everyday use for a normal user will more than cover its range of protective abilities. The big test for most users is measured with long-term durability. How well the glasses hold up over daily impact is almost as important as their general impact rating. Buyers should be able to depend on their military sunglasses like the rest of their heavy-duty equipment.
q:

Can Prescription Glasses Be Worn With Military Sunglasses?

a:

Users will run into a small dilemma when trying to use their regular glasses with military sunglasses. They can be used together, but not officially in most cases. Using them together will lower the effectiveness of the military sunglasses to protect. At that point, they are no better than regular sunglasses, so it is always a good idea to check for prescription compatibility. There is also the option of seeing if the brand has partnered with a local lens maker and offers military sunglasses with a prescription. This is the more expensive option but is the safest way to guarantee a finished product that won't lose its protection in the heat of the moment.
q:

Which Professions Use Military Sunglasses?

a:

 Any profession that practices ballistics safety can be added to the list of military sunglass users. That includes the armed forces, police, instructors and an entire list of professionals. For the average user, hunters, competitive shooters and more fall into similar categories of users that need the protection of military sunglasses. Some of these professions don't even have a requirement for the glasses, yet they are still recommended as a top accessory. They are less invasive than goggles and provide a level of image clarity that only top-tier sunglasses can match. It is this best of both worlds scenario that turns military sunglasses into a valuable purchase.
q:

How Crisp Are The Visuals?

a:

A lot of the features like UV protection and anti-glare are a big part of the experience with military sunglasses. When looking at objects up close or at a distance, there are great enhancements in quality. A lot of this will be brand dependent, but for the most part, users will have access to rich colors and great visuals with military sunglasses. Some products allow the lenses to be changed according to what the user feels is best at the time. The resulting change can lead to improved images, better long-distance recognition, and even better low light handling. Its effectiveness is tied closely to how well the company worked on visual bells and whistles.
q:

Are Colors Great or Average?

a:

If comparing to sunglasses, the colors and styles of military sunglass are quite good. It's probably the most attractive self-protection available on the market that isn't too restricting to the user. Many users will be able to find a style that matches the one from a regular pair of sunglasses. And even if there aren't any military sunglasses that meet specific styles, new ones continue to come out and challenge the norm. They are as stylish as regular sunglasses, yet are backed by the military standard that protects on impact when needed. Companies provide a lot of variation in their colors so that the customers get a good choice of what they want.
q:

Has The Industry Created Modern Military Sunglasses?

a:

Modern sunglasses can be defined by their up to date characteristics like detachable wireless earbuds, being able to take pictures and videos, multiple software settings and even social media integration. This level of modern technology hasn't found its way over to military sunglasses, and probably never will. Most of the features found in modern sunglasses wouldn't fit well with the theme that military sunglasses puts forth. The closest customers will get to modern versions is with the select few models that can replace their lenses with ones that change the viewing experience dramatically. There aren't a lot of military sunglasses with this feature, and the ones that do have it aren't widely used.
q:

What Are The Benefits Of HD Variants?

a:

High definition military sunglasses or those with high definition optics are great for customers that need unmatched visual clarity. The image that is shown on the other side of the lens is accurate, colorful and sharp. Usually, when military sunglasses are HD optimized, they also have enhanced core features like upgraded glare protection. Interested buyers should pay close attention to these special features as they aren't gimmicks and really bring out the best in the sunglasses. Not all military sunglasses carry these features and may concentrate more on protection than HD clarity. There is a small price bump for brands that use this, one that is almost unnoticeable from the rest on the market.
q:

How Does It Help During Hunting?

a:

Users of military sunglasses will notice that they stay put even when there is a lot of movement. And since they are built tough, drops or any type of harmful material is warded off with the superior protection of the glasses. When firing multiple rounds during the day, it is the most foolproof protection to have for eye protection that doesn't get in the way. And when using the HD models, it enhances the image and may improve accuracy when firing at longer distances. Regular sunglasses that break while hunting can change the entire day if there are no replacements brought along. This is where military sunglasses shine while keeping your accessory sizes to a minimum.
q:

Is UV Protection Real Or Just A Selling Point?

a:

Ultraviolet protection is a must for all sunglasses, even if they aren't military grade. The UV radiation that comes from the sun is one of the most damaging things to the human skin and eyelid. And when the eyes are unprotected, it can even cause long-term vision damage. UV damage is responsible for severe degeneration in the eyes on multiple fronts, and that led to the original consumer grade sunglasses having UV protection in by default. Good military sunglasses with UV protection will have lenses that are free of imperfections and distortions while providing adequate durability for real-world situations. Glasses that fit correctly is just as important since every angle needs to be covered when necessary. The importance of UV protection is so great that some contact lenses offer them and can be safely worn with military sunglasses. With the UV blocking of contacts and sunglasses, users will maximize the dangers of the sun's rays when they're out for long periods of time. It's more than marketing and is a must-have feature on any recommended pair of military sunglasses.