Top 10 Under Armour Hats Reviewed & Rated
In a Hurry? Editors choice: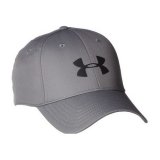 Test Winner: Under Armour Storm Headline

Remember when hats were big, boxy, and bulky? You remember drowning in what they called a hat, admit it, there is a picture floating around somewhere with you in that hideously huge hat. Hats have become more popular over the years. They definitely are not made just for sports or men anymore. As times have changed, so have hat styles and colors. Under Armour, like many other hat manufacturing companies, have expanded and changed their hat line over the years. Adding so many more styles and colors to keep up with the changing times. Giving consumers a plethora of options, styles, and designs to choose from. Each individual has their own thoughts about which hat would be the perfect fit for their lifestyle needs. So whatever you use for a hat may be, product reviews like this one will make choosing that hat a breeze.
Standout Picks
Criteria Used for Evaluation
Brand
The Under Armour brand was developed in 1996 by Kevin Plank. He aimed to provide a product line that was revolutionary. The story started with the development of a T-shirt, the production materials used to make the product was created to provide a lighter fabric that was breathable and adapted to the wearer's temperature. The idea was born when Plank saw how heavy and cumbersome wet undershirts were when team players came off the field. His forward-thinking plans took shape in his Grandmother's basement, and after twelve months and lots of hard work - the product was ready to roll.
The rest, as they say, is history. The business has grown to become a substantial player in the market and its products find themselves up with other top brands that saturate the sports clothing market. An important part of the success may be credited, in part, to psychology. Odd as this may sound, it makes good sense when you are producing performance-enhancing clothing. The clothing does not create superpowers, but what it does create makes it unique. If you are fully confident in any gear you wear, whatever your chosen pursuit, this will have beneficial psychological effects on your performance. Just as an F1 driver needs confidence in tires or a diver in the optimum kit; these attribute to greater achievements and encourage flourishing skills.
Materials
The range of Under Armour headgear has grown with the company and its innovative use of materials is a primary source of the products on the market. More generally speaking, a hat's material is usually defined by the intended use and so can vary quite considerably. The leather is a tough, hard-wearing material that is flexible and durable; depending on the grade a good leather hat can last you years. Felt is a commonly used material in the hat market, it is made from crushing and compacting wool or fur into a compact and pliable flat. Its uses vary considerably because it is flexible, easy to dye and to mold.
Different grades and types of cotton are very popular because they are so widely available and versatile, and are used as just cotton or combined with secondary pieces to achieve specific results. Synthetic materials are a top use for many of the top brands, and new innovations and blends, along with treatments and additions - make these global winners in the production of activewear. The functionality and wide-ranging possibilities with many synthetic man-made materials mean there is always a product that will meet the requirements for any discerning active person.
Model
As with most purchases, you generally have a good idea of what you are looking for and why, when you are buying a decent hat this is no less important than the latest pair of trainers. Hats come in a mind-boggling array of types and styles, and unless you have a good idea of the ranges available you may well come away empty-handed. The baseball cap is a timeless, traditional type that has undergone many tweaks and turns, they come in a massive array of designs and styles and some are specific to a particular activity. The beanie hat is a modern take on a standard wooly hat, its contemporary style makes a statement and is very comfortable.
Style
Specific sports caps are made to meet quality standards, helmets for various sports and hard-caps are designed for protection; however - they are produced to be modern in style and design. Modern technological improvements mean activewear hats are often lighter by design and can have heat and moisture treatments within them to make them more comfortable to wear no matter what you are doing, or in what weather or temperature. Mesh is often incorporated for breathability, as are air holes for hats made for the warmer days, and likewise, especially insulated and lined headgear was made to keep you warm in freezing temperatures.
10 Best Under Armour Hats for Men
1

. Under Armour Blitzing II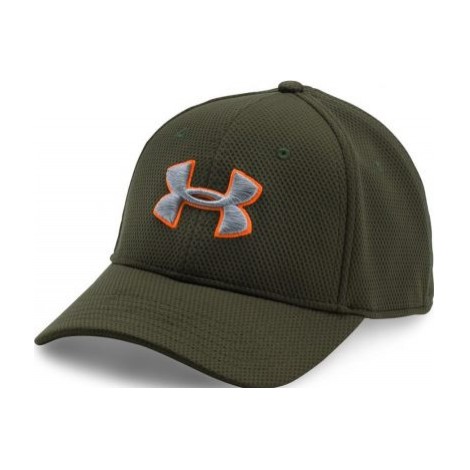 These caps are constructed to keep your head comfortable and fabulous looking at all times. Whether you use this hat as an accent to an outfit or put it through the ringer while mountain climbing an Under Armour Blitzing II Stretch Fit Cap is sure to please you.
100% Polyester
These caps are made from 100% polyester. Meaning that as your head sweats this hat will help to wick the sweat away. Keeping your head cool and dry at all times.
Comfort and Style
Having a structured build with a slightly higher crown allows it to maintain its shape. The construction gives the wearer a snug stay in place feel. Whether you are looking to accent your outfit or match baseball uniforms colors, this Under Armour cap comes in a large variety of colors.
Cost and Value
They are constructed to hold shape no matter what you put them through. Keeping your head cool and dry during all your activities. So whether you pick that perfect color to accent your outfit, or need to match the team's colors they are sure to have a match for you.

2

. Under Armour Curved Brim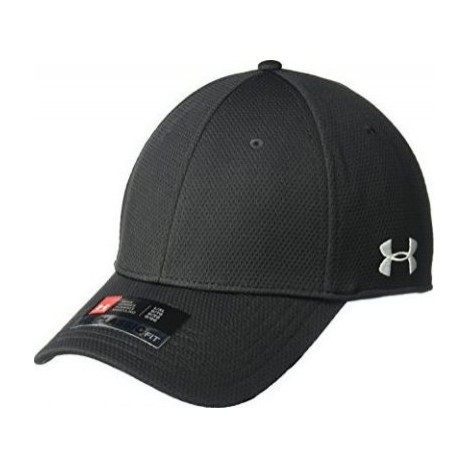 Finding a hat for yourself or someone with a larger sized head can be very difficult, as people with a larger head already know. Under Armour Curved Brim Stretch Fit Caps have that already broken-in look and feel.
Stretch Fit
Need a little extra room in your hat? These hats are designed to stretch for added comfort and fit. So if your head is bigger than average or you have thick hair to cover, this hat will have the extra room you're looking for.
Curved Brim
"Truckers Hat," you know the term and look. The picture that boxy, high topped, a mesh-like hat that truckers everywhere in the '70s and '80s wore. Although no longer a fad, some hats can still give you that look and feel. With Under Armour Curved Brim Stretch Fit Caps already curved brim and stretch fit, gone are the days you feel silly while breaking in that new hat.
Cost and Value
Having a uniquely curved brim and stretchy design, the caps are perfect for any occasion. Whether you choose to lounge on the beach or sweat it out at the gym, with this Under Armour hat, your budget will be sure to thank you.

3

. Under Armour Golf Mesh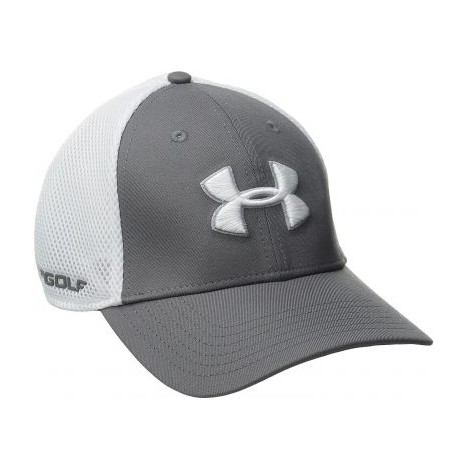 Check out the way mesh has stepped up its fashion game with a Stretch 2.0 Cap. A breathable, moisture-wicking hat that keeps your head cool and dry. Playing that eighteen holes of golf wearing one of these will have you looking and feeling amazing.
Closed-Hole Mesh
Do you like the breathability of a mesh hat, but not the see-through part of the mesh? These Caps have specially designed close-hole mesh. Allowing that breathability you seek, without the see-through that you don't. Rest assured your head will stay cool in this hat.
Heat Gear Sweatband
Sweaty foreheads have become a thing of the past. Never have to remove your hat to wipe away the sweat again. They have a heat gear sweatband built into them. This heat gear sweatband will wick away moisture on the hottest days, keeping you cool and dry.
Cost and Value
Under Armour Golf Mesh Stretch 2.0 Caps solve two of the oldest issues with hats. Get that breathability you seek, without the world seeing that messy hair, with the mesh design. No need to worry about sweat getting into your eyes during that all-important last put. This hat has taken care of that with their heat gear sweatband. This cap is certainly a great product for an affordable price.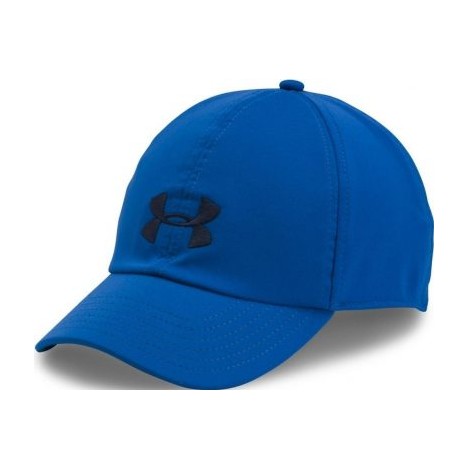 Under Armour Renegade Caps will have you stepping away from those one size fits all blunders. Let's face it the statement, "one size fits all", is an understatement for most of us. These caps have some of the nicest qualities one could seek in a hat.
Adjustable Back Closure
The words customized fit come to mind when you think of an Under Armour Renegade Cap. Their adjustable back closure gives the wearer control over exactly how their hat fits. Under Armour also threw in a stretch design for your comfort pleasure.
UA Storm Technology
Under Armour Renegade Caps have a water-resistant finish. Allowing the hat to repel water without losing any of its breathability. This hat remains soft and flexible achieving a superior amount of mobility. Making them perfect for enjoying a jog or walk on those lightly raining days.
Cost and Value
Lessen the stress of finding that perfect hat with an Under Armour Renegade Cap. Adjust this hat for the best fit possible. After all one size fits all does not always mean what you think. These caps are a great adjustable hat that won't have you adjusting your budget.

5

. Under Armour Renegade Twist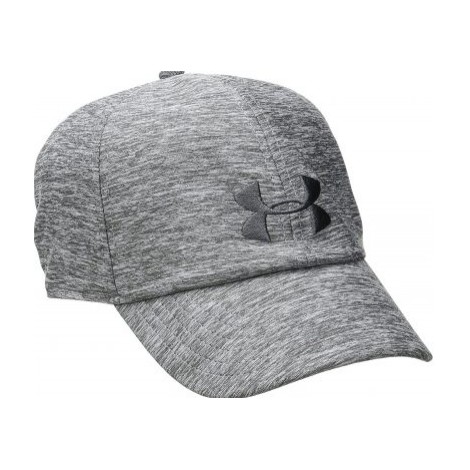 Changing it up a bit the Under Armour Renegade Twist Cap will give you a totally different look and opinion when it comes to hats. Making this hat great as an accent piece or as part of your athletic apparel.
Unstructured Fit
As far as hats go, the unstructured fit is a design that allows the hat to conform to your head for a more sleek, low profile look. These caps are perfect for the wearer who really doesn't like the look of a higher crown profiled hat.
Embroidered Logo
Do you have that favorite broken-in hat that you only wear around the house because the printing or logo wore off? Under Armour Renegade Twist Caps have just the answer for that. Never retire your favorite hat prematurely for not having a logo or print again. Under Armour embroiders the logo on the front so you will never have to worry about it disappearing.
Cost and Value
Love that sleek, low profile look? Under Armour Renegade Twist Caps will change the way you look in a hat forever. Versatile enough to wear for all your sporting or social events. With an Under Armour Renegade Twist Cap you will look stylish at an affordable price.

6

. Under Armour Twist Tech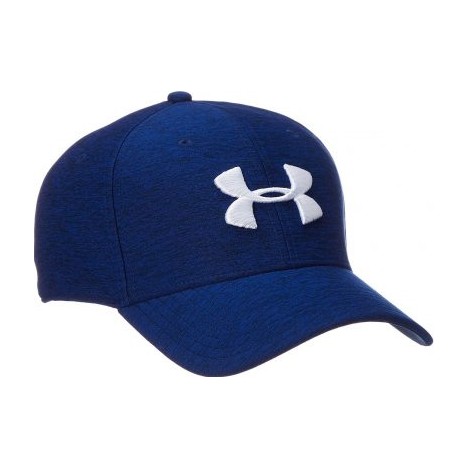 Developed for those people who won't wear a hat because they don't like how it sits too high, this hat is a must-try for you. Having all the great amenities any other Under Armour hat does, the Under Armour Twist Tech Closer Cap sets itself apart with the profile changes.
Low Profile Crown
Dislike hats because they sit way too high? Many would agree that tends to be a bit of an off-putting characteristic. Under Armour Twist Tech Closer Caps have changed that up a bit with their structured low profile crown design. Don't worry just because they changed things up for this design, an Under Armour Twist Tech Closer Cap will still maintain it's great shape.
Twist Tech Fabrication
Twist tech fabrication is a blend of 90% polyester and 10% spandex. Giving the Under Armour Twist Tech Closer Cap those unbeatable moisture-wicking properties. Allowing your head to breathe while remaining snug like your getting a hug.
Cost and Value
Changing the design theme but not the quality, these hats are capturing a whole other market of wearers. Moisture-wicking properties make this hat great for playing sports or just to wear around the house.

7

. Under Armour Shadow 4.0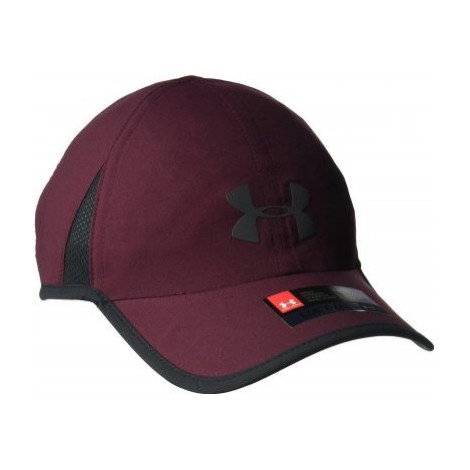 Designed to be the ultimate sporting hat Under Armour Shadow 4.0 Run Caps are good for athletes of all kinds. There are so many great attributes to this cap it truly is difficult to only list a couple. These hats will most definitely not disappoint.
Reflective Properties
Safety is definitely a must-have for low light runners and walkers. Under Armour Shadow 4.0 Run Caps have your safety in mind with their reflective front logo and rear wordmark for increased visibility. Taking your safety one step further, these hats have mesh inserts to increase ventilation, allowing better air circulation throughout your hat.
Comfort Fit
Comfort is another factor in selecting that perfect hat. Under Armour Shadow 4.0 Run Caps outdo themselves for comfort with this design. Designed with 4-way stretch construction, this hat will move in every direction with you. With moisture wicking properties and adjustable closure to add to your comfort, these hats are a great addition to your athletic gear.
Cost and Value
If getting the most bang for your buck is the key for you, look no further than Under Armour Shadow 4.0 Run Cap. Keeping your safety in mind for those low light runs or hot days, Under Armour Shadow 4.0 Run Caps will deliver you the most value for your dollar.

8

. Under Armour Vent Training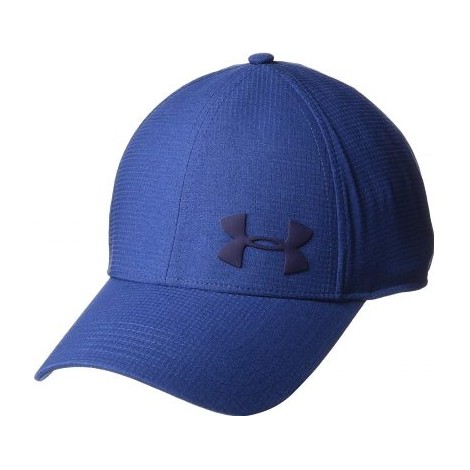 Yet another timeless treasure for sports enthusiasts everywhere. Under Armour Vent Training Cap will most definitely live up to its moisture-wicking properties and your expectations all at the same time.
Armour Vent Technology
Armour vent technology is a trademark of Under Armour, so as not to expose their secrets we will give you the general rundown of what that technology is. This technology delivers true breathability in a stretchy, light, durable, fast-drying fabric. This hat will keep your head cool and dry while maintaining that snug feel.
High Crown Design
In true Under Armour fashion, these hats deliver another great high crown design. Giving your headroom the breath throughout the hat. Combined with their stretchy fit for added comfort, this hat should be added to your list of must-haves.
Cost and Value
Under Armour Vent Training Caps pack a punch in the value and technology department. Protection for your head has never been better designed. This hat will keep both your head and wallet protected with its amazing features at an amazing value to you.

9

. Under Armour Golf Headline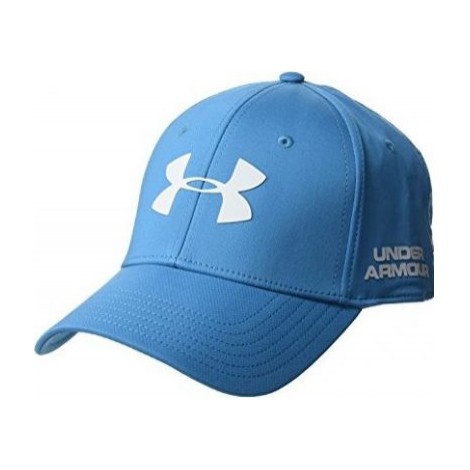 Looking for a hat without quite as many bell and whistles? For those of you who can do without all the bells and whistles, this is just what you need. Under Armour Golf Headline Caps come as modest as you are.
Rear Comfort Band
Added to this hat for an extra level of comfort, the rear comfort band gives you that extra stretch a person sometimes needs in a hat. These hats give you that roomy feel you're looking for while looking as modest as you.
High Density UA Logo
As part of it's more modest design, these hats have a no-frills high-density logo on the front. This means the logo, although uniquely designed, won't call much attention to you or your hat. Low key is the profile with this hat.
Cost and Value
Under Armour Golf Headline Caps are great for that average Joe who wants to remain average. Having a low key profile, these hats can deliver just as much of a punch as the rest of the high profile hats offered, without breaking the bank or your modesty.

10

. Under Armour Storm Headline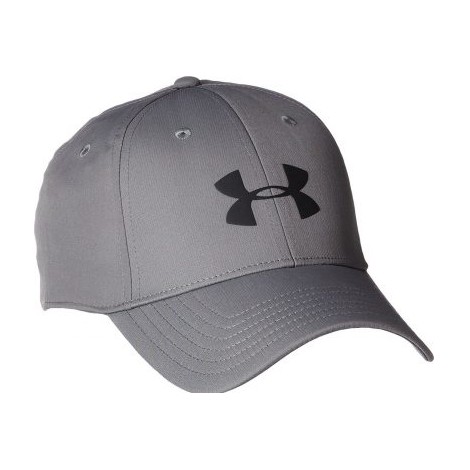 Under Armour Storm Headline Caps are another great modest design. Their no-frills or flair color scheme will keep you on your no-frills path in society. No need to worry you will get your money's worth with the features they did include in this hat.
UA Storm Technology
Under Armour Storm Headline Caps repel water without sacrificing breathability. No need to worry about getting caught in the rain when you wear this hat as you will stay protected from the elements. After all, no one likes a wet head.
Bundled Qualities
Staying true to the modest design and theme Under Armour Storm Headline Caps have stretch construction giving them that comfort fit you have grown to love. A curved brim with a slightly higher crown allows this hat to maintain it's great shape.
Cost and Value
Under Armour Storm Headline Caps will have you looking and feeling like your no-fuss self every time you put one on. This hat offers plenty of great hidden gems that won't have you sticking out in the crowd.

Subscribe to our Newsletter