Best Oakley Sunglasses Reviewed & Rated for Quality
last updated:
Feb 28, 2019
If you love sunglasses, then you've probably heard of Oakley. They are one of the biggest names in eyewear, their brand is well known the world over for its quality and style. Sure, there are other sunglasses brands out there, each with their own unique spin on the idea, but nothing can quite beat this brand. But of course, only one Oakley can rule them all. These 10 gave it their best shot and managed to rise above the competition. So, get ready to look the best you've ever looked, because these are the top ten available in 2018.
In a Hurry? The test winner after 167 hrs of research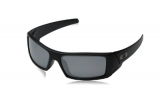 Gascan
Why is it better?
Made from O-Matter
Perfect for larger heads
Non-polarized
In a
Hurry? Editors choice: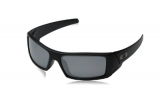 Test Winner: Gascan

6
Interviewed Experts
12
Researched Sources
8K
Total Readers
11K
Reviews Considered
167
Hours Researching
10
Products Evaluated
Bottom Line
Comfort
Fit
Protection
Style
By Default
Top 10 Picks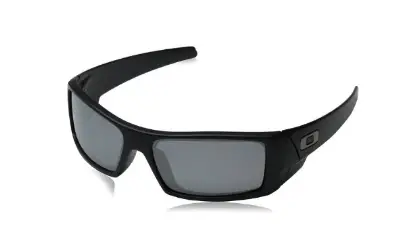 Made from O-Matter
Perfect for larger heads
Non-polarized
Kicking off the list with an old favorite of many a sunglass enthusiast. The Oakley Gascan Sunglasses are a certified, stone cold classic with an iconic look and shape. But, as you can probably guess from its placement on this list, that isn't all that this pair of sunglasses has going for it.
O-matter
It isn't uncommon for marketing departments to make up nonsense phrases to make their product seem more amazing, just ask any gaming historian about the marketing strategies of Sega back in the mid-90's. However, o-matter is an actual, original material created by Oakley, which is what comprises all of their top-tier work. It's a durable, lightweight form of plastic that will last you years without any form of wear and tear.
Perfect for Larger Heads
A lot of people have trouble gauging the sizes of sunglasses because it's harder to do that with a pair of sunglasses as opposed to a pair of pants. However, these sunglasses, in every iteration, are ideal for a larger headed person compared to a lot of its peers. So, no more of that python-like feeling other sunglasses are giving you when you put them on.
Cost and Value
The big problem with this pair of sunglasses is the price. While not the most expensive entry on this list, it may be a bit more than some people are willing to pay for a pair of sunglasses when other pairs cost significantly less. Not to say you won't get your money's worth, but there are cheaper sunglasses out there that do essentially the same thing.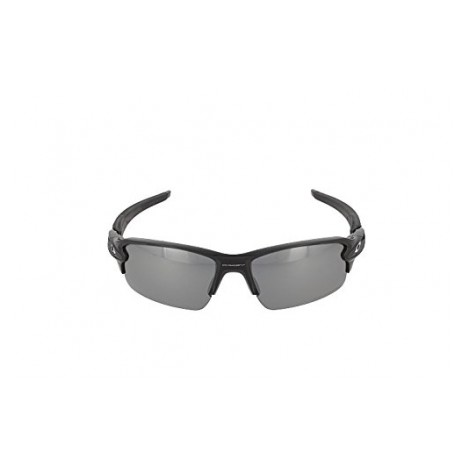 Let's in exactly as much light as it needs to give you perfect vision without hurting you
Vision has fantastic clarity despite the tinted glass
Frame fits comfortably around the face
Prizm lens is not ideal for bike riding
In the 2nd place spot, we have the Flak 2.0 XL Sunglasses. Now, these are some of Oakley's most famous works, one of the highest rated and most sought out frames they've ever released. These sports sunglasses will see you through the brightest days the sun can throw at you, and make you look stylish while you do it.
Just Enough Light
The thing about sunglasses is that they don't block all of the sunlight. After all, your eyes need light in order to see properly, so sunglasses try to find the right balance between keeping out enough sunlight, so it isn't harmful, and letting in enough so you can see. These lenses find that balance perfectly.
Amazing Clarity
But sunglasses also have another problem: keeping your vision as clear as possible. The Flak lenses do this via prizm lenses, where everyone else usually goes for polarized lenses. This gives the vision through these lenses its own feel and look.
Cost and Value
For sunglasses, you'll find these at a very middle of the road price. Not too high, but not too low. Granted sunglasses tend to be very expensive, so this is all relatively speaking, but it's still a rather fair price for what's being offered.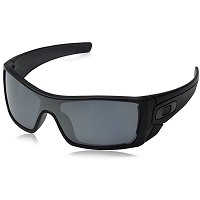 Shield Lens
Wide field of view while still maintaining full protection
Clean and authentic feel
Size may be too small for some
Finishing up our top 3, we have Oakley Batwolf Sunglasses. You've probably seen these on the faces of athletes between rounds on the field, or on the coaches overlooking the whole thing on a hot day. So, what attracts sports players to this type of sunglasses in particular?
Shield Lens
The lenses of this pair of sunglasses are made of Non-Polarized Iridium, which provides complete UV ray protection from the sun. And considering that a lot of sports take place out in wide open fields where there isn't a lot of room to get out of the sun, this is extremely important.
Wide Field of View
Another thing sports people need from their sunglasses is to provide them with full protection from the sun's rays, without obstructing their field of vision. These sunglasses wrap around your face perfectly, with lenses that follow the frame around your head, protecting your vision from all sides while still giving you a full field of view.
Cost and Value
The price of these sunglasses mostly has to do with the fact that these are designed to be able to handle potential accidents that may occur during a sporting event (i.e. a ball hitting you in the face). So, the material used to make them is very high quality and thus, very expensive.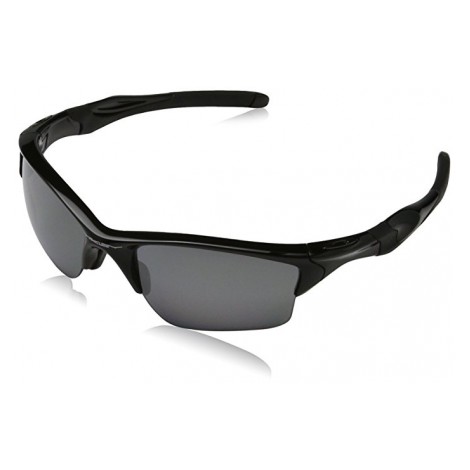 Sculpted temples
High definition optics
Filters out harmful blue light
Pricey compared to other sunglasses
In the #4 spot, we have the Oakley Half Jacket 2.0 Sunglasses. These glasses are a sleek men's pair of sunglasses, meant to be worn during a particularly sunny workout. What makes it so great for such specific circumstances? A few things, actually.
Sculpted Temples
The temples of these sunglasses are specially sculpted to be as clingy to your forehead as humanly possible. This means that these glasses have superior grip to your head than most other sunglasses on the market, making them almost impossible to shake loose during physically strenuous activity.
High Definition Optics
These glasses provide you with a comfort that lasts the entire day, using innovative lens technology, providing you with an accurate vision that requires no squinting on your end.
Cost and Value
Because of the innovative designs and materials used to make these sunglasses, you'll find them on the more expensive end of the spectrum than other sunglasses on this list. However, rest assured, it is more than worth the money.


Three-point fit
Available with prescription lenses
Full rim frame made from O-matter
One of the priciest pairs on this list
Coming into the middle part of this list, we have our #5 spot, the Oakley Turbine Sunglasses. These are considered to be one of the brands many magnum opi, known for their comfort and effectiveness (even if the price does make people's heads spin because of it). But is this praise unwarranted? It is, after all, at #5 on this list. Well, considering that every entry on this list is one of Oakley's many Magnum Opi already, #5 isn't half bad.
Three-Point Fit
One of the signature moves Oakley employs to make their sunglasses as form fitting and comfortable as possible is their patented three-point fit design. This refers to the sunglass frame only makes contact with three points on the human body: the nose and the temples. This makes the sunglasses less noticeable and thus far more comfortable to wear.
Available For Prescription Lenses
One thing that attracts people to these sunglasses is the fact that they also come with prescription lenses that you can swap out should you need them. So, if you need some sunglasses to help you deal with a medical problem you have with your eyes, then these are the sunglasses for you.
Cost and Value
These are one of the more expensive pairs of sunglasses out there right now, even when compared to the already very high average price tag of these high-quality sunglasses.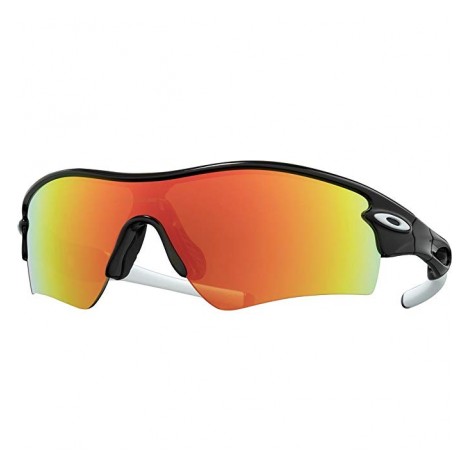 Semi Rimless
Unobtainium
Wrap-around lenses for ultimate protection
The glass is easy to scratch
And now we come to our #6 spot, the Oakley Radar Sunglasses. Oakley is generally known for precise craftsmanship, and cutting-edge tech, and nowhere else is that showcased better than with the Radar series. Whether in its default state or in the EV Path variant, this is still the prime definition of top of the line.
Semi-Rimless
Rims are great, mostly because they keep the lens from falling out of the frame, which is always nice, but they're not always needed. Oakley understood this with the radar, and so removed as much of the rims from around the lens as they safely could. This leads to a more comfortable fit and a more stylish appearance.
Unobtainium
One common element you'll find in the makeup of these high-quality sunglasses is a material known as unobtainium. This material, like o-matter, was invented by Oakley solely to make the act of wearing the glasses a better experience. Unobtainium's claim to fame is that, in the presence of moisture, it increases its grip on the skin. Meaning that where other sunglasses would fall off in the presence of sweat or rain, this pair holds on tighter.
Cost and Value
While this pair sits on the more expensive end of the spectrum, it still sits in a sort of a grey area between affordable and expensive. It's certainly more affordable on average than the previous entry.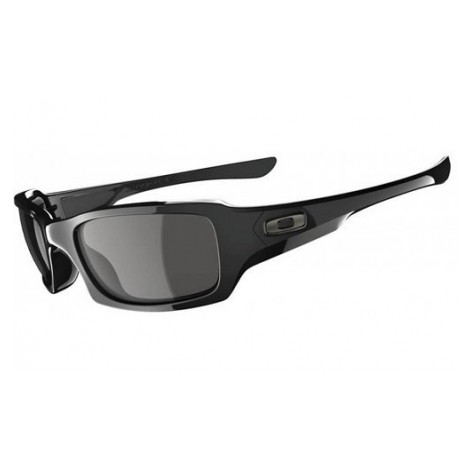 Extra durable design
Plutonite lens
Much more affordable compared to this list's other entries
Tinting may not be as dark as some people may need it to be
Coming in at #7, it's Oakley Fives Squared Sunglasses. These are the sunglasses you go with then you need something stylish, which admittedly, isn't something you wouldn't immediately look to square shaped sunglasses for, but these make it work in spades. But that's not all that these glasses have going for them.
Extra Durable
The biggest benefit of this square-shaped design is that it's a more solid shape, meaning that even if you do drop it (which is itself unlikely), it's unlikely to break or even get scratched. The square design helps redistribute the force of impacts across the frame, keeping the bulk of it away from the glass.
Plutonite Lens
Unlike other sunglasses, these utilize a plutonite lens instead of the usual non-polarized variety. This ensures a 100% protection against harmful UV rays, while also giving them a stylish look that's all their own.
Cost and Value
The best part about this pair of sunglasses is the price. In most retailers, these glasses will cost you almost less than half of what the other entries on this list will take. So you can walk about of the glasses store looking stylish, while also having enough to actually make rent this month.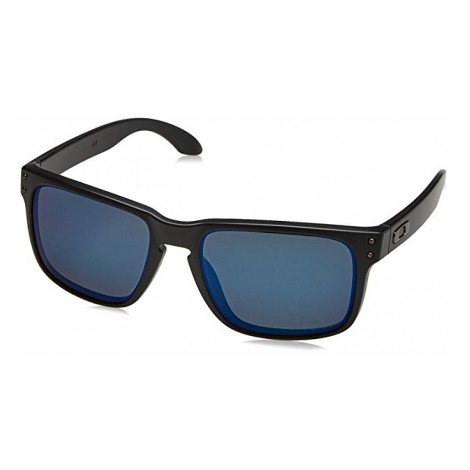 Keyhole bridge
O-matter construction
Unique, classic look made by the squared endpoints
Kicking off the final 3 of our list, we have the Oakley Holbrook Sunglasses. The Holbrook frames have the distinction of being one of the more unique frames in the Oakley lineup. They may not look like much from the picture, but this pair of sunglasses has a lot more going on under the proverbial hood than you might realize.
Keyhole Bridge
If the bridge of your nose is sensitive due to a medical condition or a recent injury, then these should do you quite nicely. These are made with what's known as keyhole bridge design, which helps the bridge redistribute weight in a way that reduces the weight put on the bridge of your nose.
O-Matter
Like with the other entries on this list, this pair of glasses are made from the originally designed o-matter material. This material perfectly balances being lightweight while also being incredibly durable. Perfect for those who are constantly paranoid about accidentally breaking these glasses.
Cost and Value
This pair of sunglasses generally ranges from reasonably affordable as sunglasses of this caliber go, to being a bit too expensive to be worth it. So when looking for these specifically, be sure to look through multiple retailers until you find a price that you like.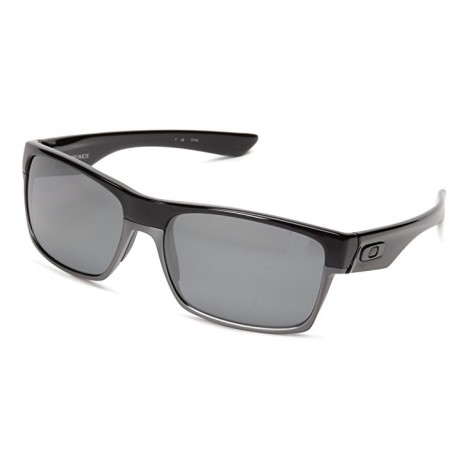 Multilayered full rims
Shark fin temples
Affordable
The lenses and frame may have gaps between them
In the second to last entry is the Oakley Twoface Sunglasses. The Twoface is a sleek and durable design for frames. This masculine shape was inspired by the concerns of skaters and surfers, who encountered problems with wearing other sunglasses while enjoying their hobby. What resulted was a high caliber pair of glasses that utilize every Oakley has at its disposal to help confront these problems.
Multilayered Full Rim
The rim of these glasses is a multilayered full-rim frame made from a combination of o-matter and aluminum, taking the already durable and lightweight design of o-matter, and adding an extra bit of protection via the aluminum reinforcement.
Shark Fin Temples
The temples of this pair of sunglasses are inspired by the fins of sharks, which isn't just stylish and striking but also helps add to the durability and grip of the glasses. The temples of the glasses have more surface area, giving them a better grip on your head while you move around. This drastically reduces the amount of jostling it would otherwise do during strenuous physical activity.
Cost and Value
While not as cheap as the previous entry, these glasses are still rather reasonably affordable in comparison to the other entries on the list. Not by much, but by enough so that if you were choosing between this and, say, the #4 entry, then you would most definitely side with this one.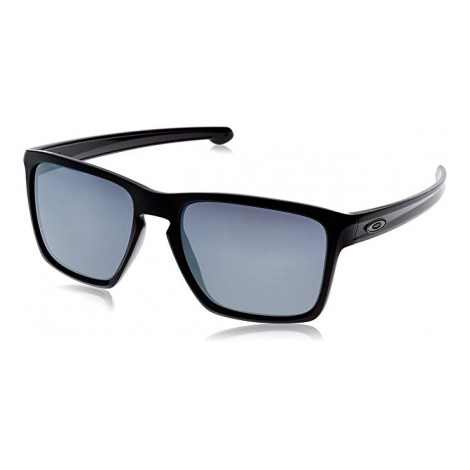 Polarized polycarbonate lens
Three-point fit
Total UV protection
Doesn't do enough to justify its high price
In our final entry, we have the Sliver XL Iridium. These aren't as well-known as other options, and that is a shame, because they have a cool, striking design, and are just as high quality as the other entries on this list. What makes it so high quality? Let's find out.
Polarized Polycarbonate Lens
The lens of this pair of sunglasses is polarized and made of polycarbonate materials. This not only gives its lenses that striking ethereal blue tint, but also helps vision as well as keeps any onlookers from seeing your eyes. So, you get a clear line of sight while everyone else can only guess as to what you're looking at.
Three-Point Fit
Like with other entries, this pair of sunglasses is equipped with a specialized three-point fit design, which focuses the only points where the sunglasses make contact with the head into the nose and temples. Making for a more comfortable, and overall lighter pair of sunglasses.
Costs and Value
The biggest downside is the cost. Not to say it's unusually high, as sunglasses go, there are definitely more expensive ones out there. The problem is that this pair simply doesn't have the chops to back up its high price tag, in terms of innovations.
Criteria Used for Evaluation
Effectiveness
It's one thing to keep the sun's rays out of your eyes, but the best sunglasses make sure to keep in mind that you still need sunlight to see. So, if a pair of sunglasses wants to be successful, then the first basic thing they have to get right is the balance between keeping the majority of sunlight out of your eyes, while still letting in just enough to allow you to see properly. And you'll know when a pair of sunglasses screw this up, as it will seem like the world gets darker the minute you put them on, to the point where you can barely see 5 inches in front of your face. This hypothetical pair does not find the balance, instead so focused on blocking out the sun, that it forgot that you still need the sun to see.

Materials
After discovering their own patented frame materials in O-matter and unobtainium, Oakley has been more heavily focused on making their sunglasses out of those materials, partly to save money, but also partly because, since they made the stuff, they have an entire staff they can pay to keep continuously working on these materials in an attempt to keep making them better. It's a pretty good model, though as we saw with things like multilayered frames made with a mix of o-matter and aluminum, there will always be a place for other materials in their work. But for frame materials, this company, in particular, has things pretty much covered, with all of their materials being made of this stuff, so there wasn't much priority placed on this criteria as it would be if we were judging more general brands.

Ease of Use
One of the most annoying things in the world is when you've bought a new pair of sunglasses, but when you get on your bike after leaving the store, you find that once you introduce any sort of serious physical movement to your sunglasses, it feels like you're suddenly just barely keeping them on your head. This is what happens when you don't get a pair of sunglasses with a decent grip.
What determines a good grip for sunglasses is, quite simply, what we just went over in the above analogy: how well you feel like they're keeping on your head after you put them on and start moving. Because it's one thing to feel like they're staying on when you're staying stock still, but it's when you start actually walking, or better yet, jogging/biking/skateboarding, etc. that the real quality test begins. There are two main areas that are essential to determining the grip of a pair of sunglasses: the nose bridge and the temples. Most sunglasses have the entire sunglasses making constant contact with the head (which is super uncomfortable, but that's for a little bit later) but the bridge of the nose and the temples are where the sunglasses need to be grabbing on as tightly as humanly possible, because those two areas sit at vital focal points for keeping balance on your head. How well they do this helps to determine our next category as well:

Comfort
If a pair of sunglasses don't feel good while you're wearing them, then you aren't going to be wearing them for very long. This is why your sunglasses need to not only latch snugly onto your bridge and temples, but they also need to do so as comfortably as possible. And one thing that screws up comfort is feeling the entirety of the sunglasses wrapped around your head. If your sunglasses have a semi-full frame, and you feel the bottom of the lenses bearing down on the top of your cheeks whenever you smile really wide, then your sunglasses are too tightly wound around your head, and you need a pair that gives your head more breathing room.
This is the mindset behind One of Oakley's most famous innovations: the three-point fit. This is where the sunglasses are made as loose on your head as possible, save for three key points: the bridge of your nose, and your two temples on either side of your head. These three points are essential if your sunglasses want to stay stuck to your head whenever you wear them because they are the most crucial balancing points, similar to how something standing up straight and narrow has to be held up via poles erected at an angle. Because that angle is the vital point that must be used to keep the structure balanced.

Value
Finally, we have cost. Now, you may have noticed by now, it's been somewhat subtle, but high-end sunglasses like these are incredibly expensive by default. Now you may think this is ludicrous, seeing as how they're sunglasses and you can get the same service down at the pier off of a rack for $5. Well, you can, but not to the degree that these sunglasses can. See, that $5 pair of pier-bought sunglasses may make it with you through the day, but very little further. Given constant use, we give it a week before it falls apart, gets lost in some hypothetical couch cushions, or something else random and destructive that leaves you short a pair of sunglasses. Oakley sunglasses, on the other hand, are incredibly durable, made of high-end materials, and will last you years while still looking brand new. So, you definitely are getting your money's worth, but you will be spending a lot of money all the same.
Expert Interviews & Opinions
Most Important Criteria
(According to our experts opinion)
Experts Opinion
Editors Opinion
Users Opinion
By Default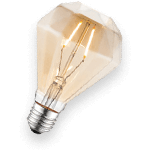 The one thing about sunglasses!
Cool is easy to find so UV protection and polarization are the things you need to look for when you're shopping for sunglasses. Trust us the last thing you want to do is spend a lot of money on a pair of sunglasses just to find out they don't protect your eyes.
Frequently Asked Questions
q:

If unobtainium, O-matter, and the three-point fit design are so great, why isn't everyone else doing it?

a:

Well, in terms of unobtainium and o-matter, it's because Oakley owns the trademark to those materials. Other companies quite literally can't use them, or they will get sued into oblivion.

In the case of the three-point fit, there's usually one of two reasons. Either the company just didn't consider the benefits of such a design, or more likely if you're talking about a company in Oakley's league, then it's probably because they have some other strategy they prefer to implement instead.
q:

If the sun doesn't bother my eyes, do I still need to use sunglasses?

a:

Absolutely, especially on bright sunny days where the sun is bearing down on you at full blast. The sun's rays give off what's known as UV radiation. In short bursts these rays are harmless, but in longer periods of exposure, can lead to anything from photokeratitis, speculation, and even severe retinal damage/permanent blindness. If you're jogging, biking, or performing some other physically strenuous activity, then you need to keep this radiation out of your eyes, because if you're serious about those activities, then you're going to be out there for hours on end, with the sun beating you down and staring you in the face. Plus if you're biking at high speeds, good sturdy Oakley glasses will keep the bug out of your eyes. It's just the more practical option.
q:

Why do these cost so much? Why do they need to cost hundreds of dollars?

a:

Because these sunglasses aren't the standard fare that you buy for $5 at the grocery store. They are high-quality items made with the absolute best materials money can buy and designed by the best designers working today. Those materials and people don't come cheap, and so these sunglasses are given their high price tags. And as if that weren't enough, Oakley has invented their own materials in order to make these things better. It cannot be stressed enough how not easy that is. And what's more, they did it twice.

So, basically, that's why they need to cost that much. Because when something costs a fortune to make, you need to make your money back.
q:

They keep fogging, why is this happening and how do I fix it?

a:

Ah, sunglass fog, the ultimate enemy of the morning stroll. Sunglasses tend to fog because of humidity, so if you live in a particularly humid part of the world or have just come out of a rainstorm that raged overnight and has now settled into dew outside, then your glasses are more likely to fog up. This, as you can imagine if you've been through this, makes it incredibly difficult to see, and is generally very frustrating, especially for those who need to wear prescription sunglasses.

There are two ways you can go about fixing this when it inevitably happens. On the one hand, you can carry a cleaning cloth with you, or get a pair of sunglasses that come with a cloth for cleaning for this very occasion. And on the other hand, you could just wipe it off with your shirt. But if you just use any old shirt, then you'll notice that it doesn't really get all of it off, and it's quickly right back a minute later. Luckily, there are sprays meant to help keep the fog off after wiping, and there are clothes made with special materials meant for this very purpose. However, if you're not a fan of something so situational, then we recommend buying some spray and keeping your cleaning cloth on you when you go out on a walk on a humid day.
q:

What is the difference between polarized and non polarized sunglasses?

a:

Polarized lenses are known for having a quality in which they only allow light that comes at a vertical angle allowed through the glasses. This is usually possible by the manufacturer adding a thin filter around the glasses. Polarized lenses are also known for helping remove glare. The disadvantage to having polarized lenses is when you try to look at screens, such as a television or phone screen, it can be difficult to see with your sunglasses on.
Subscribe to our Newsletter