Best Gaming Laptops Reviewed & Rated for Quality
In a
Hurry? Editors choice: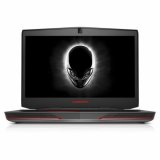 Test Winner: Alienware ALW17

There are many gaming laptops on the market today. They have a wide range of sizes, specs and features. Buying yourself one is a great idea, but it can be hard to wade through the wide variety of choices at your disposal. This list has a collection of the best options that you can currently buy. Any of these options will do a good job bringing you graphically stunning, and smoothly animated, gaming experiences. Come on down and find the one you like.
Standout Picks
Criteria Used for Evaluation
Effectiveness
The technology that is going into computers and laptops has been getting smaller and smaller. This means that when you get a gaming laptop, you are going to want a computer that is reasonably similar to the experience you would get from a top of the line gaming PC desktop. Gaming laptops are not quite there yet, but they are close enough that you will barely even notice the power difference between the two. This is where you should be looking at the specs of the laptops that you are interested in. The most important specs to be looking at are the processing power, which is represented by the processor of the laptop, and the graphics card, which will tell you how visually impressive of a game that the laptop can run. Processors for laptops are almost all made by Intel at this point. For any modern games you should be looking for a processor that is at least an i5, but an i7 is preferable. The processor is what determines how quickly your computer can make the calculations necessary to run your programs. An i7 of any kind should do a good job for any of your modern gaming needs. For graphics cards, it is important to look for graphics cards that are around a 1060 or a 1070. NVIDIA makes most of the graphics cards for many popular laptops. Both of these graphics cards should run anything that you need it to. If you play older games, and many people do. Don't worry about getting a cheaper laptop with a smaller number to go with its graphics card.
Visibility
It doesn't matter how powerful your laptop is, the display for the monitor isn't good enough to keep up. The visual fidelity of monitor is in the middle of a bit of a renaissance. The visual fidelity of computer monitors has gone up considerably. There are 4K monitors, and 8K monitors are close behind. You won't find monitors like that among the laptops, but it is also completely unnecessary to look for that. For the smaller monitors that come along with owning a laptop, the smaller resolution won't even be noticeable. When looking for a monitor for your laptop, there are two thing to look at. You have to make a choice between what size of monitor you would like, and also the resolution you are looking for. There are fifteen and seventeen inch monitors on this list. They will both do a great job, and both have great visual fidelity. This is more of a personal preference. Obviously, there will be more to say if you have a seventeen-inch monitor, but you will also have to carry around a larger monitor if you take the laptop out of the house. The other thing you have to decide on is what resolution you want for your monitor. A 1920x1080 is the standard for many monitors, and it should be what you look for. This is the highest fidelity available among modern laptops and it looks great. You won't be wanting if you buy yourself a laptop with this resolution.
Battery Life
If you plan on taking your laptop out into the world sometimes, and honestly, you may as well if you have something so portable, then you should think about the battery life of the laptop that you are going to buy. Laptop batteries have become quite powerful these days, and the maximum charge you can get out of them has gone up and up until it is starting to reach a full day of charge, as long as the battery is fully charged. The highest battery life you'll find on this list is around ten hours, but anything over three to five hours is probably more reasonable, and will also be more than enough time. On the other hand, having a high amount of battery life is always a great feeling. The feeling of freedom is on that remains unmatched. Nothing is worse than watching your battery life slowly dwindle while you are trying to get something done. Something important to remember is that the amount of power that you'll get out of a battery is very dependent on what you are doing with your laptop. The amount of power you get out of your laptop is much higher when you are using a word document when compared to when you are playing a game. Playing a game will greatly reduce the amount of battery time you will get out of your laptop.
Portability
The amount of portability that you want to get out of your laptop will be a very personal preference. Although the stated purpose for owning a laptop is the added portability and the ability to take it anywhere, many people just leave their laptop around the house for the most part. If you travel for work, or if you just like being able to leave the house with your computer, then portability will be extra important to you. You will easily be able to take any of these laptops anywhere, but some will be easier to carry around than others. There are two sets of laptops on this list that you have to decide between when thinking about the portability of your soon to be laptop. There is the size of the laptop monitor, and there is the width of the laptop. There are two screen sizes on this list. There are the fifteen-inch screens, and there are also the seventeen-inch screens. The fifteen-inch screens are obviously more portable, but it is more of a matter of how much more space you can reasonably carry around. Seventeen inches is a little bit larger than it sounds, but both laptops can be taken out of the house easily. More important to the portability of your laptop is the thickness of the entire thing. Some laptops are intentionally thinner than others. A thin laptop is a godsend when you have to leave the house with your laptop. It takes up less space, but it is also so much lighter. It just feels like you can leave the house with it. The bulkier laptops are still capable of being taken out of the house, but they are often better for being taken around the house instead.
Durability
Even more so than with desktop PCs, the durability of laptops is very important. Laptops can only work because of how tightly all of the individual pieces have been put together. A Desktop PC can have a lot of space between their individual components. Because the pieces are closer together, they must also work in much finer harmony. Dropping a laptop is always a sensitive subject. Importantly, the thicker laptops will almost always do a better job of any tumbles or spills you may have. There is another issue of durability that you should think of when looking at these laptops. You should try to buy one with a good cooling system. Laptops can get much hotter than gaming PCs because of the tight fit. Parts warm up, and then the parts they are touching become hot as well. A good cooling system, whether it be fans or cooling vapors, are very important to the health of your laptop. A very hot laptop can get so hot it could burn your lap, or melt certain components.
Subscribe to our Newsletter