Best Compact Binoculars Reviewed & Rated for Quality
In a Hurry? Editors choice: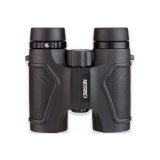 Test Winner: Carson 3D

These days, the move towards smaller, lighter and more effective is even into the outdoor world. Whether it be clothing,
camping equipment
, backpacks or accessories, most people getting out in the woods these days are looking for the lightest options. Binoculars are no exception, and the designs have begun packing in many of the same features of larger ones in a compact package small enough to
fit in your back pocket
ready to take anywhere with you. But like the tech world there is so much to choose from and so many potential features it can be hard to wade through all the choices. Never fear, we're here to help you ask all the right questions (and give you the answers as well), and have compiled a list of the best compact binoculars on the market.
Standout Picks
Criteria Used for Evaluation
Brand
One aspect when it came to picking out the top ten compact binoculars was looking at the overall quality of the binoculars. No individual wants binoculars that are great in design and aesthetic appeal but do not perform properly. With that, we had to ensure that each binocular met the criteria of quality. To us, the quality was determined by the design of the binoculars as well as the quality of the purchase, which we will cover more in 'Cost and Value.'
Another important element that we took into consideration as far as quality was the lens performance. Without proper lens performance, no individual will consider their quality. Therefore, it was crucial to take into consideration the reviews of individuals and what they had to say. With that, we summed up that lens performance is really impacted by the coating of the lens, how wide it is and the focus. Which, brings us to the next criteria!
Comfort
Of course, this criterion has to be on the list! No individual wants to wear uncomfortable binoculars. With that said, it was very important that we took into consideration how comfortable the binoculars were. Now, comfort was not only in the area of easy to hold or use. Comfort had to extend to the next string and the eye sockets. Meaning, no individual wants to look through eye sockets that do not offer comfortable padding or wear a string that will hurt the neck.
Now, there are a couple on the list that for the lack of padding in the eye area, they offer a more durable style or other features. Therefore, it is important for individuals to familiarize themselves with what they think is important and what they would like in their binoculars. As far as comfort, we had to include it in the criteria. Whether they are comfortable to wear, use, or have around your neck, comfort is key for a long day using binoculars.
Durability
As one of the criteria we had to look out for in each and every compact binocular, durability was at the top of the list. It is quite simple as to why an individual would take durability into account when shopping. Of course, no individual wants to spend their money on a product that will break after a couple of uses. More so, no individual wants to purchase binoculars that will break as they are sightseeing. Therefore, durability was important!
However, to determine a product as very durable, we had to take into account the materials that the binoculars are made out of. With that said, we concluded that different materials will last different periods and it is best to ask yourself if your binoculars plan to encounter light use or heavy use. For light use, plastic-framed binoculars with a hinge-like system are okay. However, the best binoculars are the durable binoculars that even have tiny metal screws for added support and strength.
Weather Resistance
Now, this next criterion was crucial when developing this list. When it comes to brands that specialize in outdoor products, individuals will often come to words like 'waterproof' or 'water-resistant.' Although they sound as if they mean the same thing, it took a while of research to understand that they, in fact, are not the same. With that, we recommend that users, when picking out the best compact binoculars that catch your attention you take the time to read the description which will mention if the binocular has some sort of a coating or sealant to make it waterproof or water-resistant.
The real question we had to uncover was, what is the difference? Well, waterproof means that the binoculars are designed in a way where if they were to accidentally be submerged in water, it would not damage the binoculars. This type of design tends to be a bit more costly, but it is for individuals that see themselves on boats, lakes, or near water very often with their binoculars. This type of design means the binocular has little to no crevices or cracks where the water can slide through and that the lens and interior of the binoculars are sealed 100%.
However, water-resistant means that the binoculars can handle a bit of water, rain, or moisture. Water-resistant simply means that if the binoculars get wet, the material will not warp or get damaged. However, if they were to be submerged for more than a couple of seconds, they may get damaged. This is important to look out for because often individuals get this common mistake mixed up.
Size
This is an extremely important element that we have taken into consideration many times before. The compact design is very important when it comes to many outdoor products. The reason being is that an individual that is hiking or camping only has limited space. With that said, binoculars is not an accessory that an individual can afford to lug around all day long unless they are compact and easy to carry.
Now, since this is about compact binoculars we, of course, had to look at this criterion when it came to primary importance. Without the compact size, they would be regular binoculars. Now, what determines a compact binocular? We noticed that the trend when it came to compact binoculars is that most of them were much smaller in size than regular binoculars. Take the Celestron Nature DX, they are designed for compact use that can easily be carried with the right cargo pants or big pocket jacket.
Best Compact Binoculars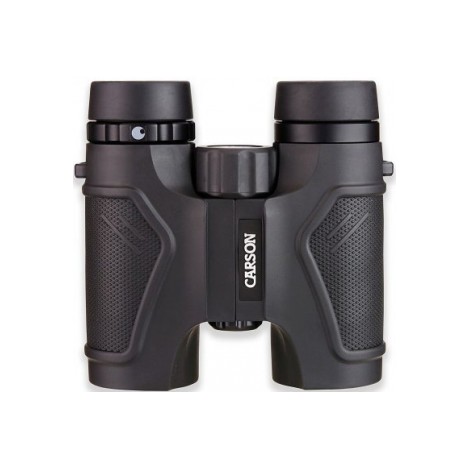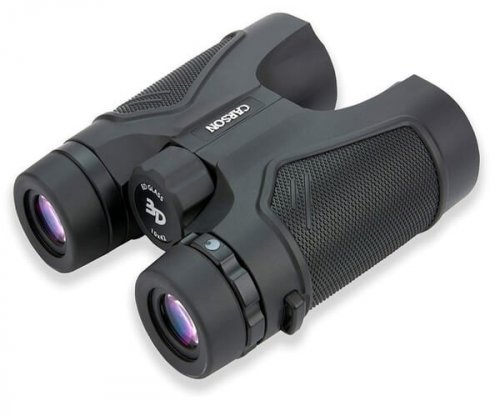 Winning the title of editor's choice, this works well for almost anyone. With water and fog-proof design, ED glass and rubberized armor, this is great for hunters, hikers, or general outdoor enthusiasts who need a rugged design and high-quality images. The deep eyecups make it great for those who wear eyeglasses, as well. Choose from a variety of magnification and color options.
Water/Fog Proof
Purged of nitrogen and sealed with o-rings, the Carson 3D series is both water and fog-proof. Combined with a rugged build with comfortable thumb grooves, these are tough enough to endure any outdoor event.
ED Glass
Once only found in the most expensive varieties of binoculars, ED glass (Extra-Low Dispersion glass), lessens chromatic aberration, meaning an overall clearer and brighter image. Combined with phase-corrected and dielectric coated prisms, you get great light transmission, resolution and color.
Cost and Value
The Carson 3D ranks in at an average value compared to the others outlined. With many of the properties necessary for a great set of outdoor binoculars, the extra cost is easy to justify.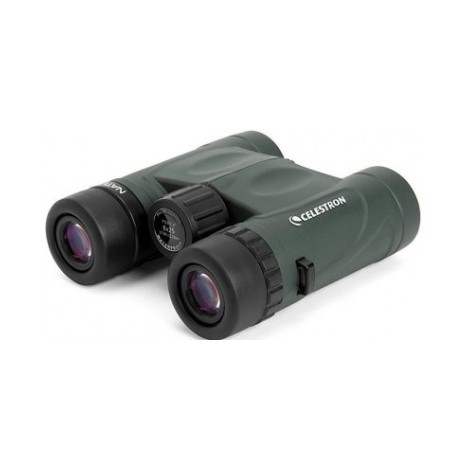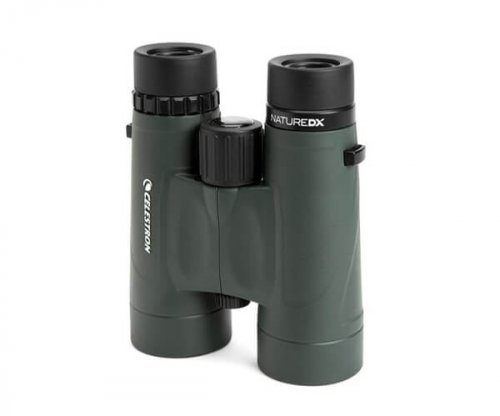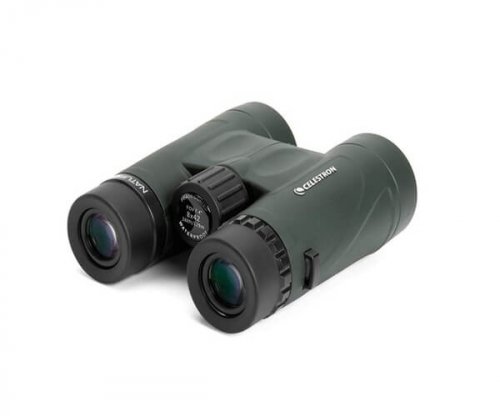 The Celestron Nature DX was truly designed with the outdoor enthusiast in mind. With the ability to hone in close range, and a wide field of view for observation at a distance, this rugged pair works especially great for beginner bird viewers, but also for most other activities you have in mind. It offers a few magnification options to best suit your needs.
6.5' Close Range Focus
While it's also great for viewing from a distance, use it to help identify objects from close proximity such as plants, birds or insects, offering a great multi-use pair of binoculars for your next outdoor adventure.
Wide Field of View
The wide field of view offers the perfect platform to search for birds, animals, or view the entire concert/sporting event with minimal need to search for your object.
Cost and Value
Compared to other binoculars discussed in this review, the Celestron is on the cheaper end of the spectrum, making it perfect for anyone who wants a rugged binocular without needing the high-end features of the more expensive versions.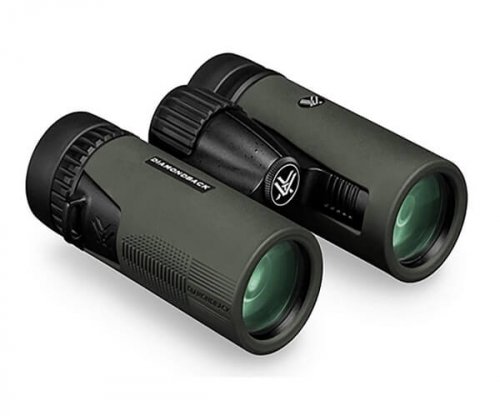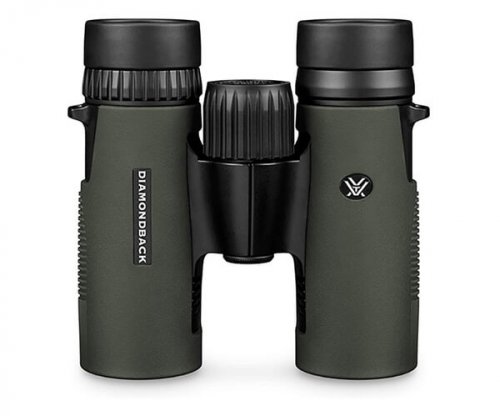 Acknowledged for being a top contender in the optics world, Vortex brings the Vortex Optics Diamondback Roof Prism Binoculars. Featuring 32mm lenses and 10x magnification these binoculars were created to help you see crisp and clear images for up to 340 feet! It's one of those items that is not only useful for those that hunt or bird watch regularly but also for those that want a pair of binoculars that are easy to carry and use.
Multi-coated Lenses
One of the features we like to focus on the most is the quality of lenses that you are getting. Finding the right pair of binoculars means you have crisp images even from afar, the Vortex Optics Diamondback Roof Prism Binoculars offers just that due to multiple coatings on the lens. What this means is the multi-coated element allows them to ensure you see the best images possible. As noted above you will be able to view objects that are up to 340 feet afar without any distortion. A field that is not only larger than most options, but it helps encase your surroundings giving you better distance viewing.
Modern Model
Though most binocular models tend to look the same this one is a bit unique due to the features that are incorporated into the display itself. The exterior features a comfortable design with rubber, and indents for your thumb that leave a wider space for your hands for a more secure, non-slip aesthetic. Furthermore, it ensures the product stays in place even when you have your hands up to your face for a while. To complete the model there are multi-position eyecups that can be twisted up for adjustable eye relief. They adjust to your eyes allowing you to view from a distance for a longer period.
Cost and Value
When it comes to the cost of this item, it will vary from person to person. While one might think it's a great price, others might see it a bit pricey. However, what you do want to keep in mind is you are getting excellent features paired with a great product and an even better brand. Its all about your perspective; however, one thing is for sure you are getting quality above all.

4

. Wingspan Optics Skyview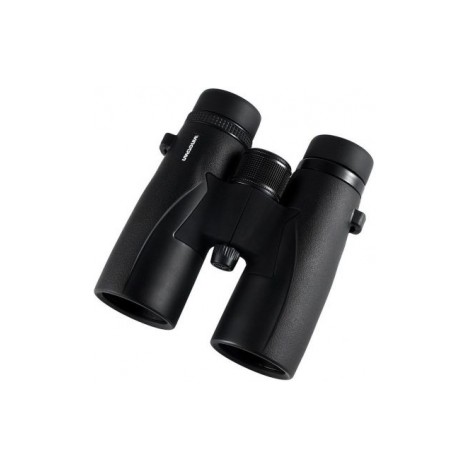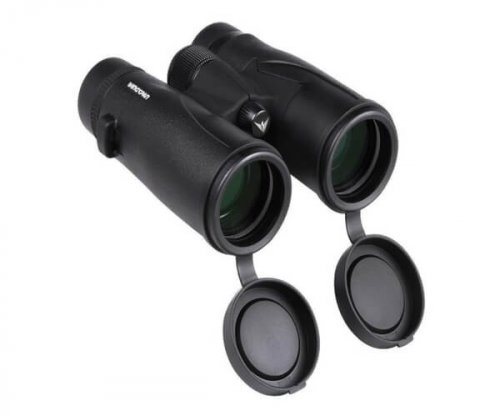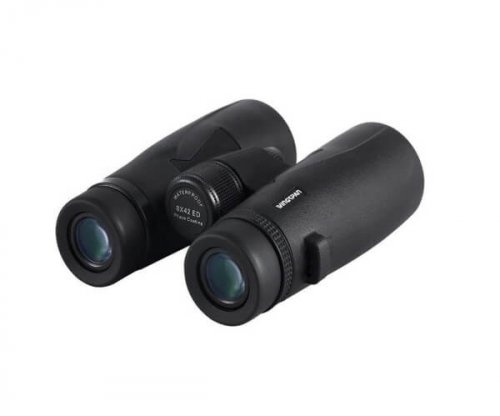 As the name suggests, the Wingspan Skyview is a favorite among avid birders, and even stargazers. With phase-corrected coated prisms and ED glass, get views in full, clear color. Water and fog-proof, take this out on the trail hunting, hiking or out on the lake without worry of ruining it, and if you do, Wingspan's lifetime warranty has you covered.
Close Focus
The ability to view close-up within two meters will leave you feeling like you are inches away, offering you great detail to help identify or merely enjoy wildlife in all its glory.
ED Glass
As previously mentioned, Extra-Low Dispersion glass gives you a clear picture without worrying about color fringing or chromatic aberration. This is one of the most important features of a high-quality pair of birding binoculars.
Cost and Value
This is a great choice for those who are willing to spend a little extra money for high-quality images and a durable design. While this is of an average price compared to others outlined, it has the performance of a high-end binocular without breaking the bank.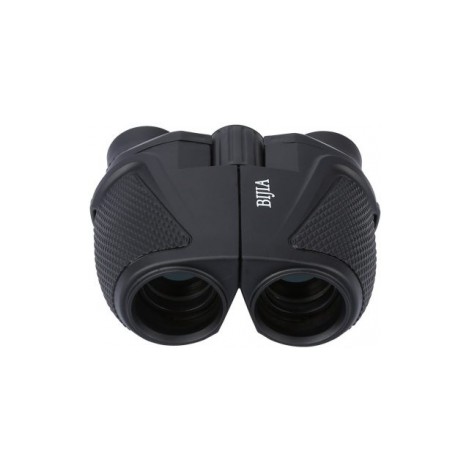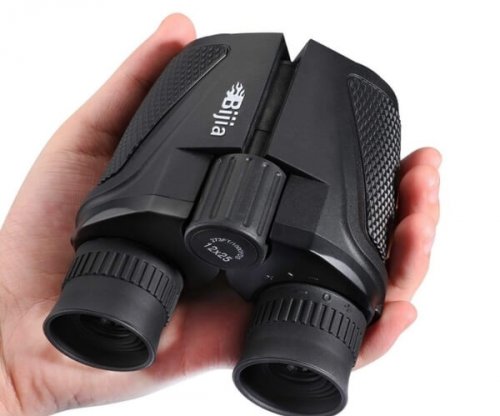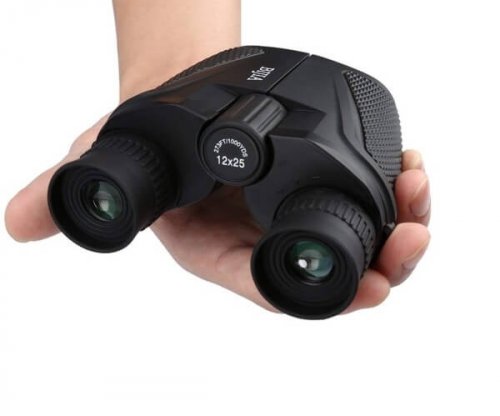 These no-nonsense binoculars offer an affordable purchase to suit a variety of activities. Water-resistant, the G4Free will work great for sporting events, concerts, as an extra pair to keep in your vehicle, or as a gift for your kids. At a size of 4.5" x 4.5", these are truly compact, being too small for some larger hands. However, this quality also makes them perfect for easy storage virtually anywhere.
Kid-Friendly
With a low price point and a compact design, this would make a perfect Christmas or birthday gift your the little ones. A durable design, hard for kids to break easy, mean that they could last for years.
Low and High Light Conditions
The ability to use these during the daytime and dawn/dusk makes this a great option for those who need a decent multipurpose pair of binoculars.
Cost and Value
Ranking as the second cheapest binocular, these are great for kids or adults who want something simple. While not waterproof, these will work great for a variety of low-intensity activities.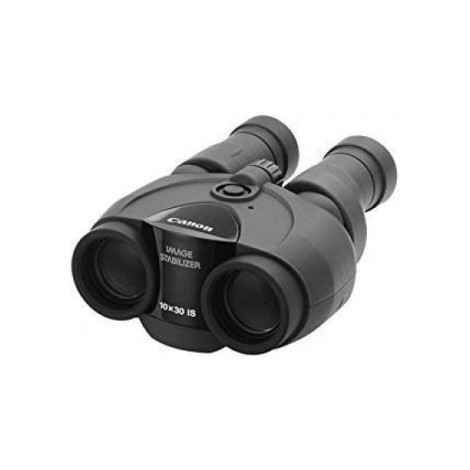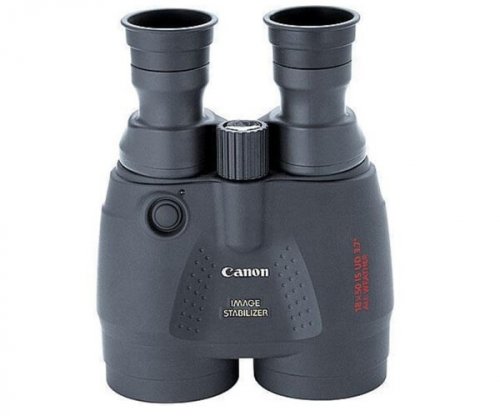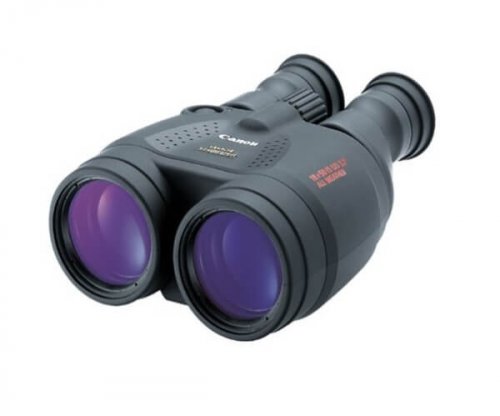 Canon has a long-time reputation for creating high-end, well-constructed technologies, and the Canon IS is no exception. While it is more expensive than others on the market, its image stabilization technology and rugged design will last for many, many years without showing signs of deterioration in image quality. The Canon IS has been chosen by both amateur and professional viewers as a reliable source of high-quality images.
Image Stabilization
The built-in image stabilizer rids the need for a tripod, reducing high-frequency vibrations to give you a sharper image while on the move. This technology uses 2 AA batteries.
Textured Rubber Coating
The roughened rubber texture makes this product easy to keep a firm grip on for hours, without your hands cramping from an uncomfortable design.
Cost and Value
While these are the most expensive binoculars listed on this review, they are also the only product featuring the image stabilizer usually found in less compact, more expensive builds, making it well worth the dough.

7

. Nikon ACULON A30 10X25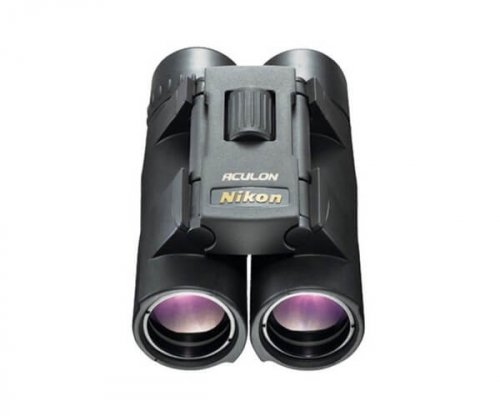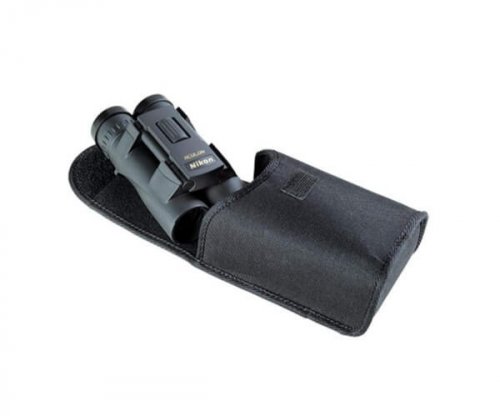 Known for creating quality products that get the job done Nikon, bring forth the Nikon ACULON. Measuring 1 x 4.8 x 4.5 inches these binoculars will get the job done without having to have a heavy product as this one weighs only .61 pounds, enhancing the compact feature. Furthermore, not only are they compact and useful but they are also affordable making them a win-win for all.
Multicoated Lenses
When it comes to purchasing a pair of binoculars for hunting, bird watching or both, the most important aspect to them is their lenses. You want to find a pair of binoculars that have crystal clear lenses that allow you to see from a distance without getting foggy. Featuring multicoated eco glass lenses these are always clear even when there is condensation in the air. Furthermore, they offer 10x magnification so regardless of where you are you will be able to see your objective.
Smooth Central Knob
To give you the 10x magnification, these binoculars come with a smooth central focus knob, that allows you to adjust that focus when needed. Its one of the things you become quickly eager to have as focusing will be a whole lot easier. It will no longer be an issue you have to adjust to or must find a solution for, instead the button will be there to help you make it happen any time you need too.
Cost and Value
As stated above these are a pair of affordable binoculars, which is great for those that want a mid-range product without having to break the bank. Furthermore, you are getting quality features which essentially works in your favor, as you can see crystal clear images without having to change or purchase a new product with better features.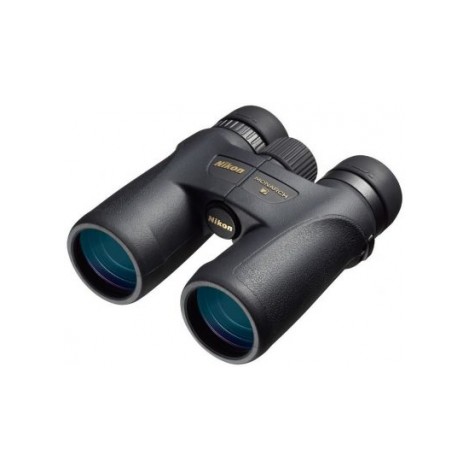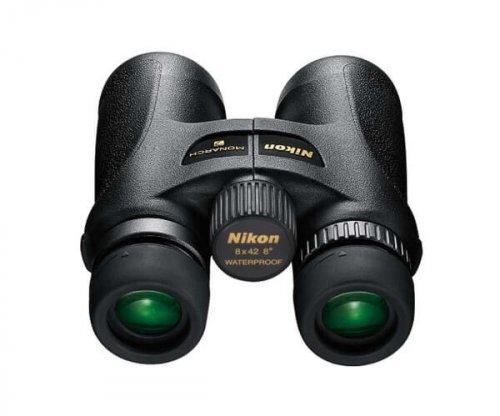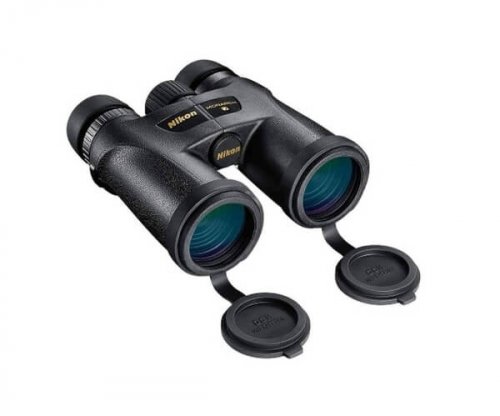 Similar to Canon, Nikon has a long-standing reputation of producing high-quality equipment. The Monarch 7, the newest version of this binocular series, has new features incorporated to give users a high-quality image for half the price of larger binoculars on the market. Perfect for those who expect their gear to hold up with a rugged lifestyle.
ED Glass
As stated in the reviews of some of the other products online, Extra-Low Dispersion glass is often the mark of a high-quality pair of binoculars. Rest assured you will obtain a high-quality image.
All-Terrain
While both protected against water and fog, in addition to a rugged exterior, these will likely hold up in any conditions you put it through, keeping your mind at ease that you have a piece of gear that can hold up to your lifestyle.
Cost and Value
While one of the more expensive options outlined, the Monarch 7 definitely shines through as a great financial investment for a pair of binoculars that are likely to last your lifetime.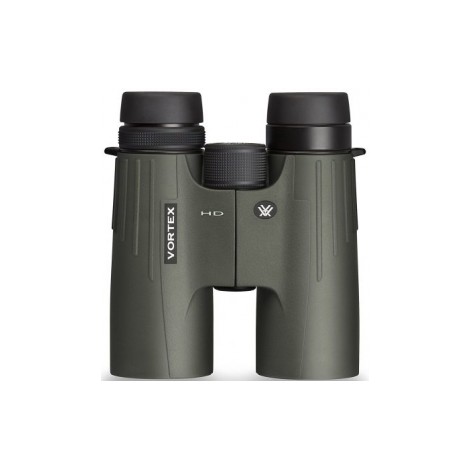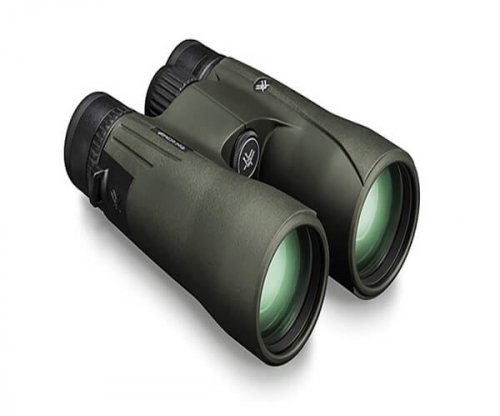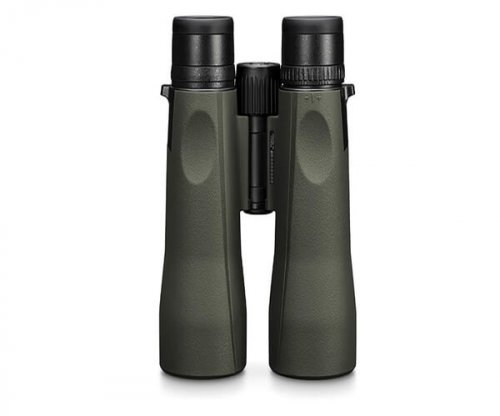 Vortex, a company focused on providing quality hunting scopes, rangefinders, binoculars and other such equipment, has designed the Viper HD truly with the lightweight hunter in mind. The rugged design combined with high-quality optics makes this perfect for most outdoor activities.
5' Close Focus
With a close focus of 5', these can be used as truly multipurpose so you can hone in on things both far away and right in front of you.
ArmorTek
The scratch-resistant coating on the exterior lenses helps protect them from scratches, dirt, and oil. The overall design boasts a rugged, non-slip grip for comfortable use.
Cost and Value
The Viper HD offers a high-quality, clear image comparable to many of the higher-end versions, but for a fraction of the price. Compared to other compact options outlined, it is on the more expensive side, but well worth the investment, especially given the lifetime warranty.

10

. Bushnell Legend Ultra HD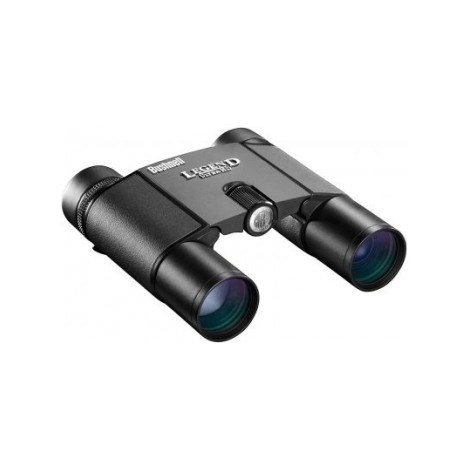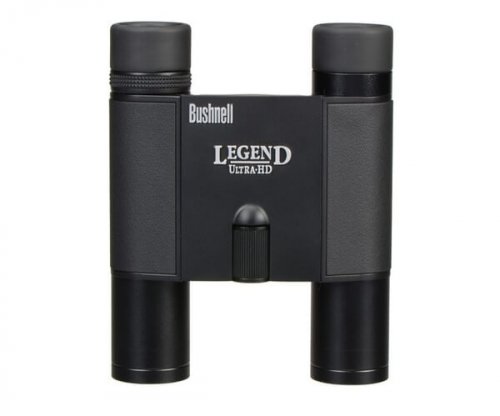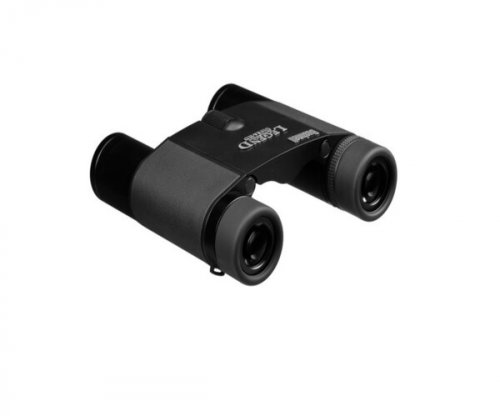 As the second Bushnell product reviewed here, the Legend Ultra HD is a higher quality version for those who enjoy the brand but want something that can hold up outdoors or at other events. This binocular boasts a rugged and sleek design light enough to carry with you virtually anywhere.
Water-Repellent Lens Coating
This enables you to continue getting great views even while it is raining, with minimal cleaning necessary to get moisture off the lens'.
PC-3 Phase Coating
This chemical coating which is applied to the prisms enhances both contrast and resolution to give brighter and clearer images than those without.
Cost and Value
For keeping the Legend Ultra HD on the lower end of the price spectrum, Bushnell managed to pack in a lot of the features demanded from a compact set of multi-use binoculars.

Subscribe to our Newsletter