Osprey Talon 6 Lumbar Hiking Pack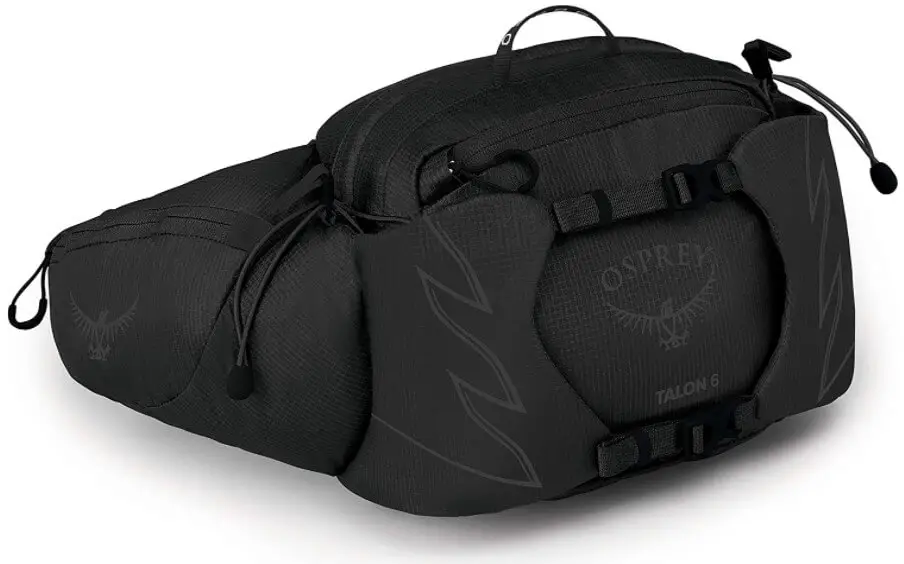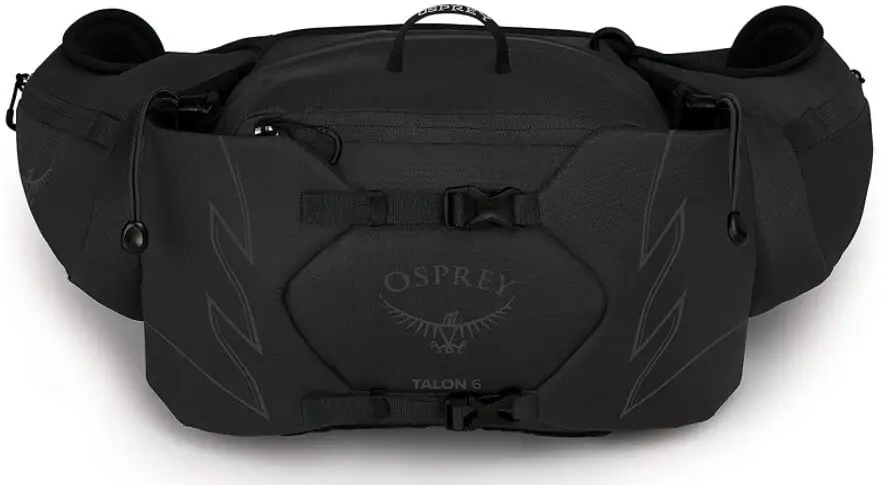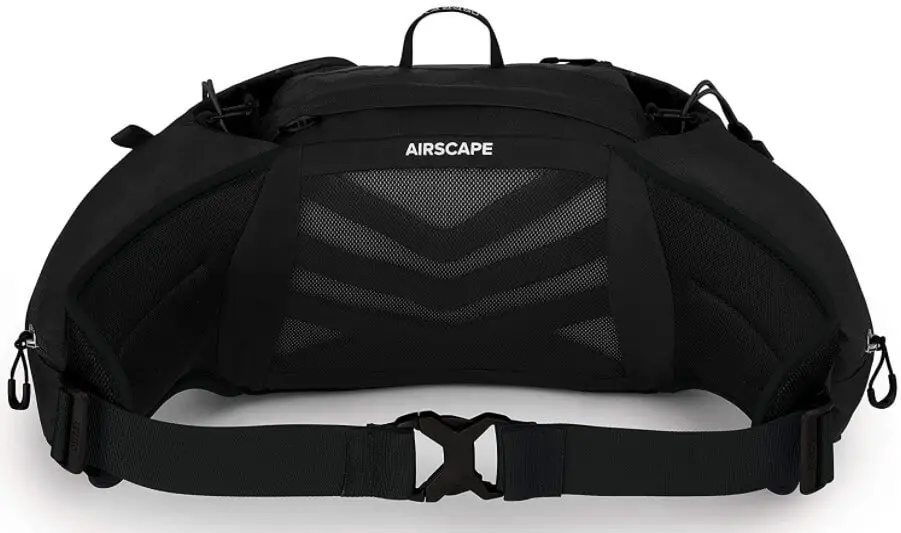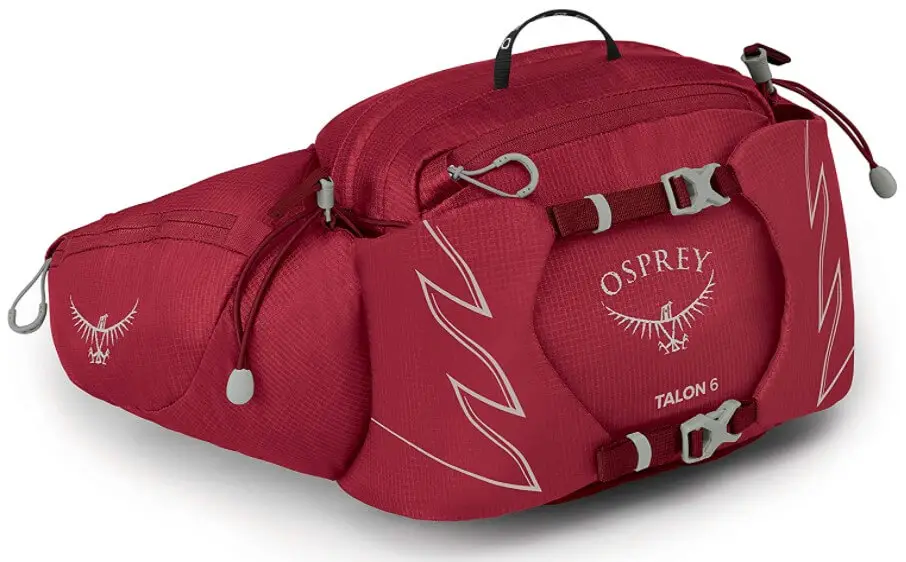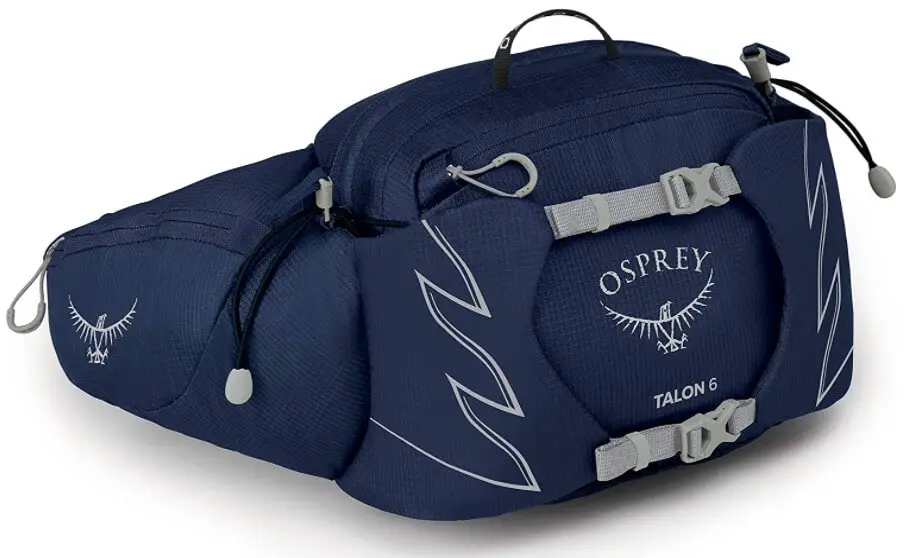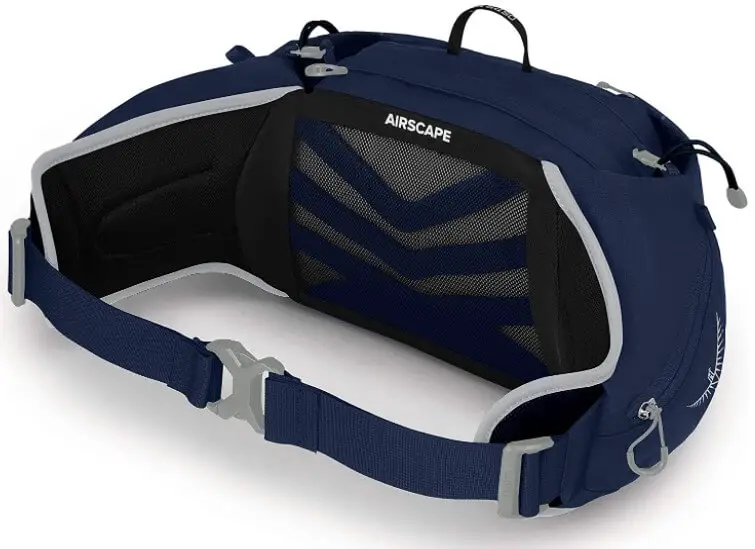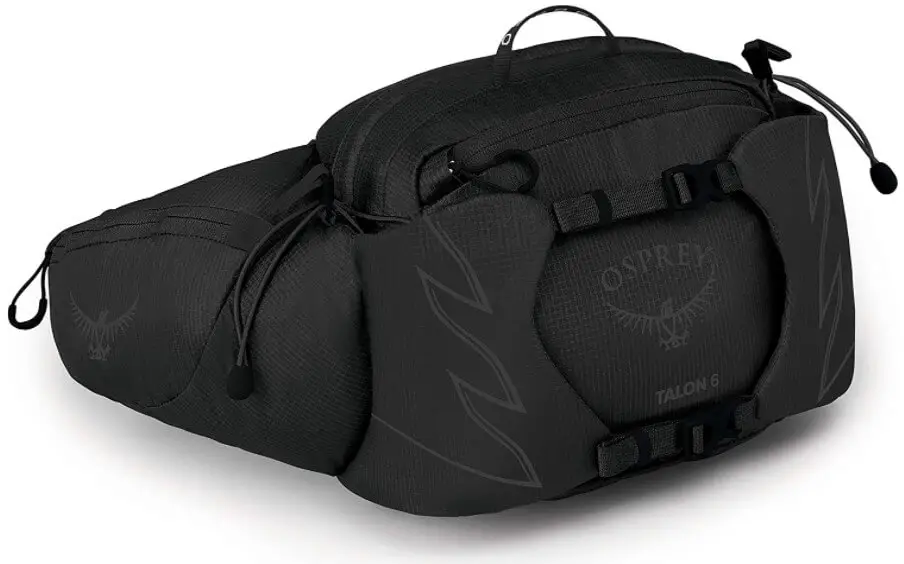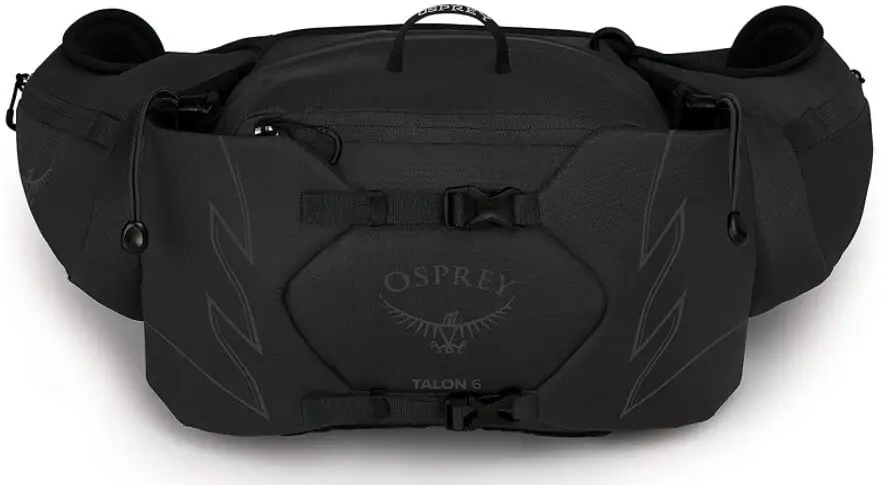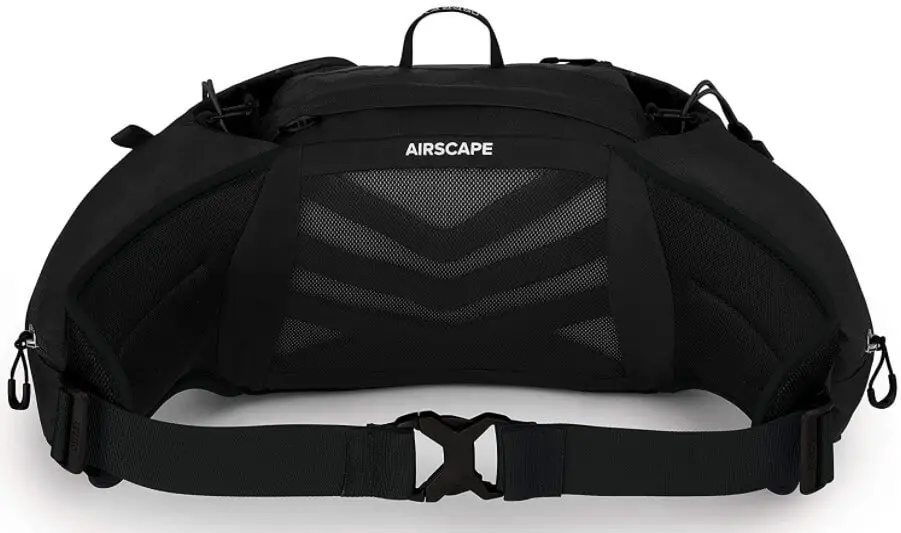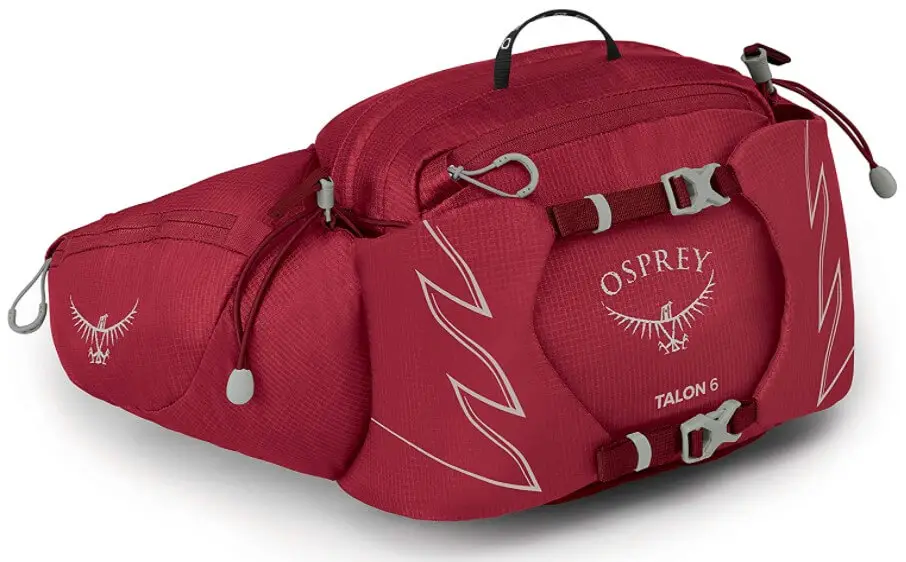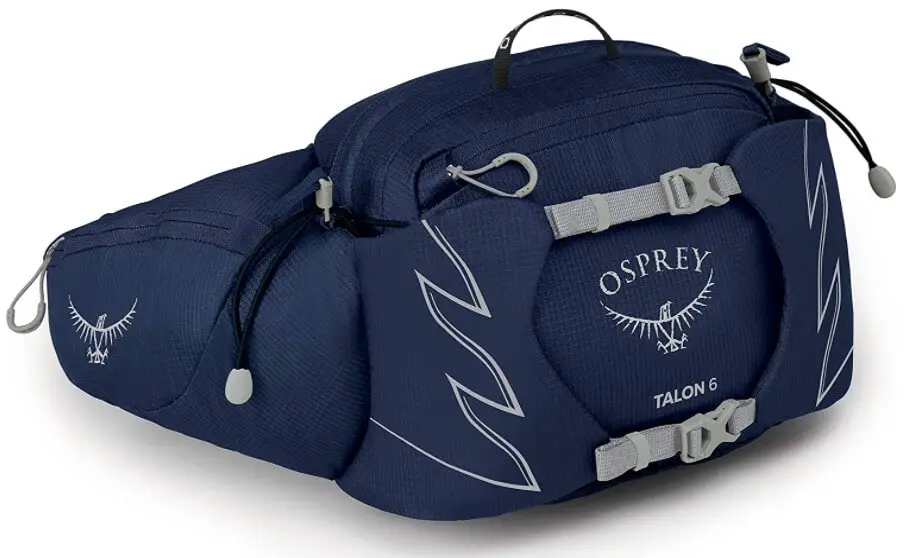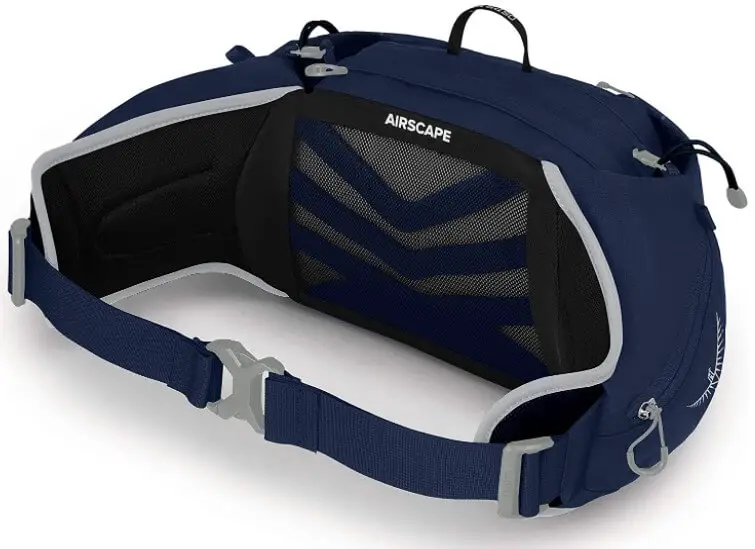 Our Conclusion
The Osprey Talon 6 Lumbar Hiking Pack offers a functional option for day hikers who prefer not to carry full backpacks.
This design takes convenience and light-weight to impressive levels. Good for short trail hikes, exploring woodlands. Generally a handy way for carrying small amounts of gear. Good for short distance hikes during which you will maintain a straight standing posture. Not for technical hiking.
Designed for carrying only the essentials needed during a short hike, quick trail runs,
cross country skiing
, and mountain bike rides.
Pros & Cons
User friendly - easy to pack
Water carrying capacity is limited to two 20 oz bottles
Key Features
Key Features
Snap Shot
-
Large dual-zippered pocket (includes access into main compartment)
-
Small front zippered compartment
-
Adjustable hip belt
-
2 Hip belt pockets
-
Breathable foam padding
-
2 Padded bottle sleeves
-
Volume: 6 liters
-
Dimensions: 8.27 x 9.84 x 5.91 inches
-
Weight: 14.7 ounces
Good For:
-
Short hiking trips
-
Can be worn while riding a bike
-
X-Country Ski
-
Trail running
Comfort
A day hiking a trail,
mountain bike
riding, X-country skiing, or running are the targeted activities for this waist pack. The designers appear to have created this pack for activities where the user is upright-straight-backed. Some users suggest comfort is impacted when used on a bike but still good enough for use.
Where the pack sits at the back lumber region, you get a supportive foam pad that is semi-rigid. This pad forms the structure for the main storage compartment. Also designed into the pad for ventilation are breathable mesh foam ridges. The Hip-Straps are constructed using breathable mesh. This is combined with body-side perforated foam to ensure more breathability.
The hip nylon-webbing straps are an inch wide and secured with a user-friendly plastic buckle. Adjustment for a comfortable FIT is easy.
The belt supports all the pack weight; some users suggest that a wider belt could work more effectively for better load-bearing.
Users mention that the fully loaded waist-pack is comfortable when you stand upright but not if you bend forward. So, no bent forward scrambling on
technical trails
. Fully packed does include two full 20-ounce bottles in the side pouches.
Storage Space
You get a storage capacity of 6 liters. The main compartment sits at the center of the belt at the rear. The compartment has dimensions of 8x6x4 inches which means it only carries essentials. A smaller outer compartment separated by mesh from the main area allows for carrying small gear items and is secured by a zip.
The belt has a hip pocket on each side; these offer enough space for a phone or similar sized gear. The pack has buckled compression straps which you can use to attach external gear for which you want quick access or need more carrying capacity.
The pack includes two twenty-ounce plastic bottles, which slots the pack into good for short day hikes.
Value
Ideal for minimalist weight and gear carrying and built with suitable quality materials. The price tag sits at a medium cost when looking at performance, ease of use, and versatility.
Verdict
The Osprey Talon 6 performs well for short hikes and other outdoor activities, which require carrying lower gear.
You can carry up to 6 liters capacity and two twenty-ounce
bottles of water
. This does limit you in terms of how much time you can spend enjoying your outdoor activity.
The pack is comfortably light, has good ventilation, and works for activities during which your back is upright most of the time. For those looking for an alternative to carrying a full-style pack, this is a decent option. The price tag is reasonable, and the purpose of the design works.
Comparison to Previous Models
This waist pack from Osprey has been designed to fill a niche for those who do not want to carry a traditionally designed backpack.
If you are looking for more comparative options from Osprey, you should look at reviews that cover a wider comparative list of options.
Waist packs are popular, but of course, the drawback is that you lose out on carrying capacity, features, and performance. On the positive side, compared to traditional backpack designs, you get less weight and convenience of use.
Subscribe to our Newsletter