Keen Terradora II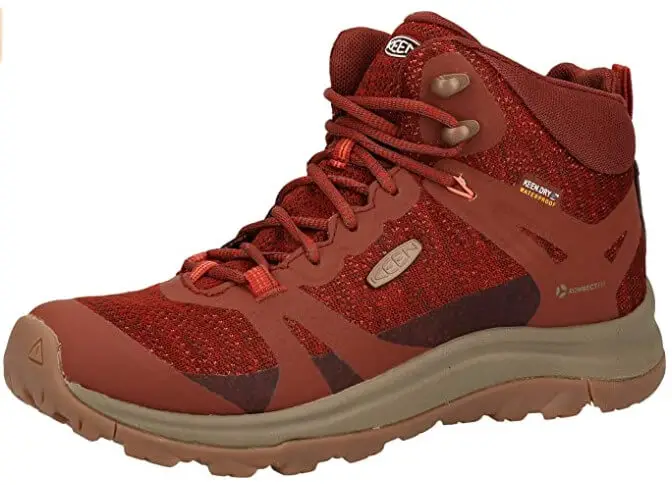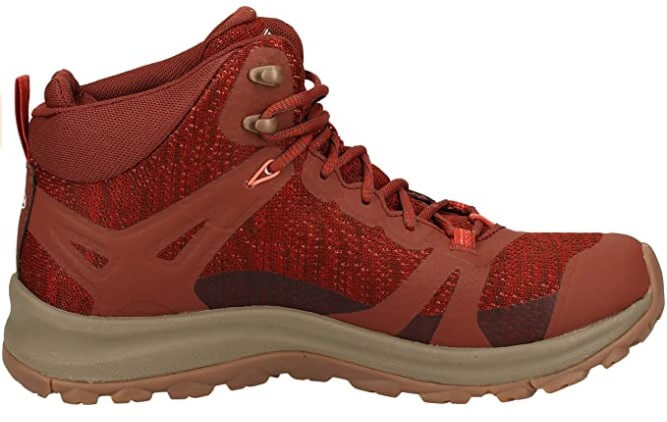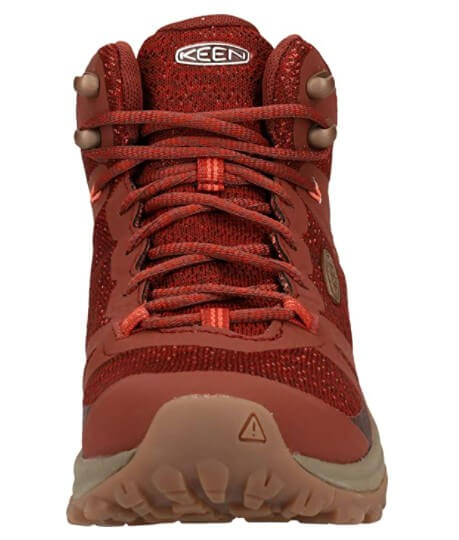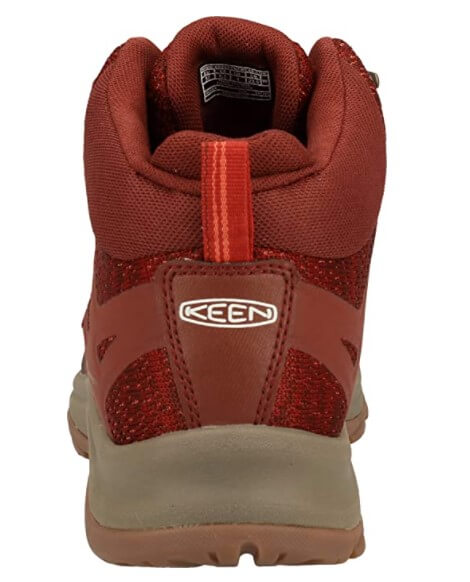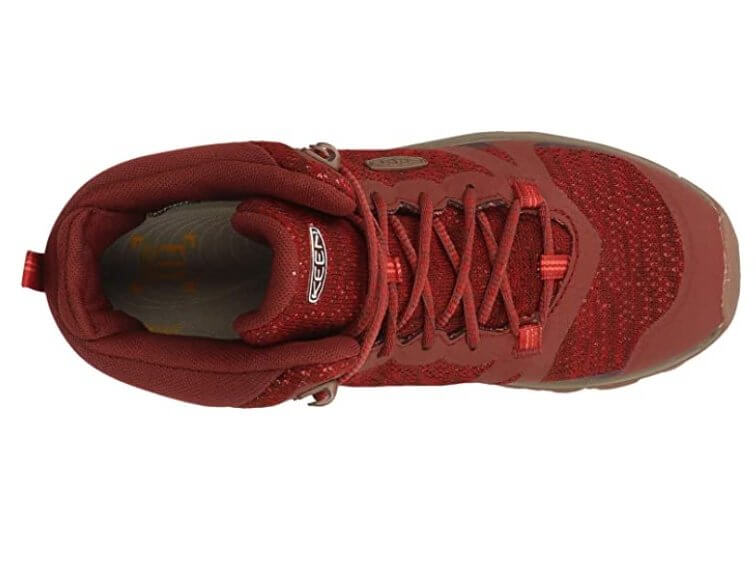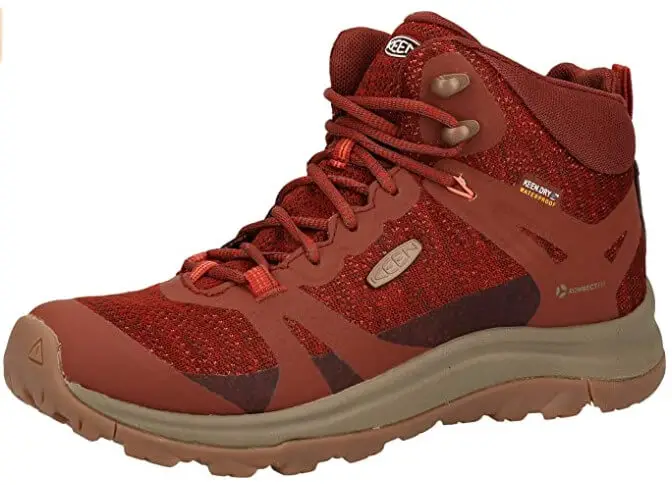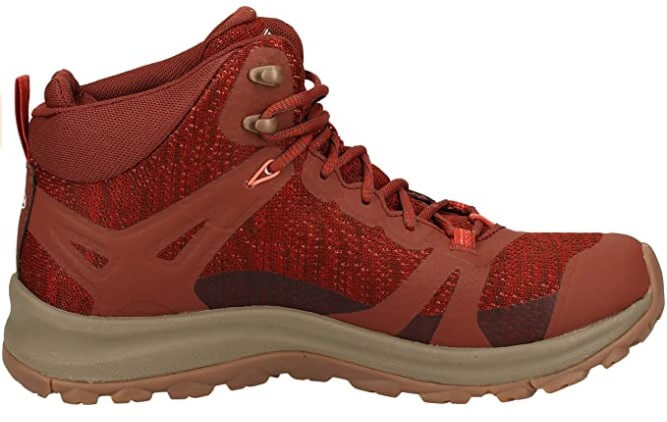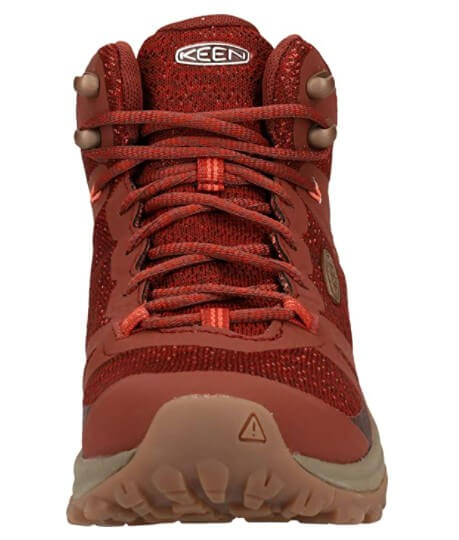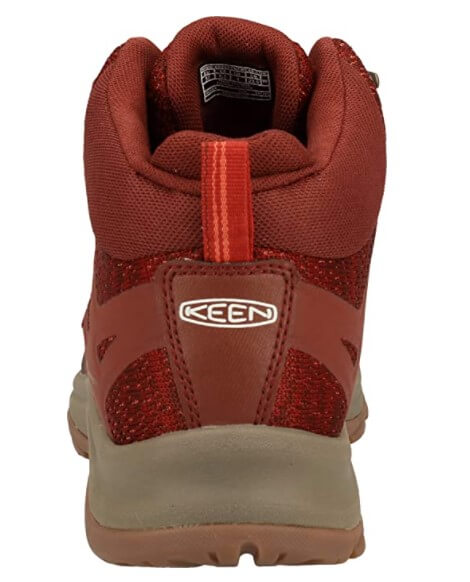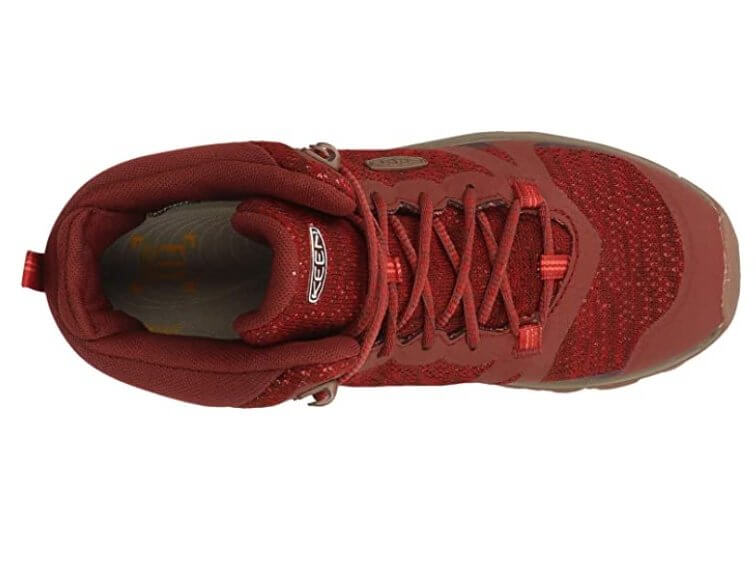 Our Conclusion
It's hard to see what could have been wrong with the
original Terradora
mid-height hiking boot. Tackling the trail daily was easy with the original, but the Terradora is a fantastic walking boot with minor tweaks.
The Keen Terradora is most definitely aimed at women, with a shape and build designed on the average profile of a woman's foot. I'd advise getting keeping to trail walking of well-established paths, mainly due to its general lightweight and elegant feel.
As a perfect option for everyday use due to its casual, sneaker style look, comfortable design, and highly cushioned soles, the Terradora II is a popular option for many. Look and feel good with the Terradora II as you walk the dog, commute, or do some
yoga
in the park.
Pros & Cons
Potentially not grippy enough for technical terrain
Key Features
Key Features
Ease of Use
The first thing I noticed about the Terradora II is the security of the foot stability. Steady ascents and descents don't seem to be any trouble for this hiking boot over pretty much any terrain, including large rocks, loose stones, and boggy ground. There's no doubt the 4mm multi-directional lugs, chunkier rubber outsole, and stability shank have aided in this excellent traction.
Also, boasting a KonnectFit heel-capture system allows extra stability with a locked-in feel, whether traveling over wet or dry terrain. Unfortunately, although the Terradora II will handle shallow stream crossings and muddy terrains without a problem, it's probably not waterproof enough to tackle deep treading of water.
The mid-ankle support of the Terradora II also makes ankle rollover much less of a reality, which is perfect for those club-footed like me. Adequately supporting your feet with a firm feel and stability shank, although not the best of the competition, makes it easier to tackle harsher terrains. An EVA midsole also distributes weight and is perfect for creating more responsive stability on the move.
One update I do love is the excellent lightweight design. Moving far and fast is easier with lightweight performance, plus high levels of comfort and stability. In general, the Terradora II performs well in moderately rough to tricky hiking terrain. The only problem I can find is that the laces are potentially too short, which makes getting a secure fit a bit difficult. Long laces would be a nice improvement.
Comfort
With straight out-of-the-box comfort, this Keen range provides no issues on first wear. What's more, the Terradora II are awesomely comfortable for all-day, extensive wear. However, many reviewers find this
hiking boot
on the narrow side. As a result, you may want to size up by half a size to make sure you get a more comfortable fit and make room for thick winter socks.
In addition, there are a few handy features that add more comfort to the Terradora II. For example, a mesh upper sole with synthetic overlays provides additional support, whereas cushioned ankle panels and a breathable mesh lining give the wearer more internal comfort.
Although this breathable mesh liner is perfect for the summer, it's probably not well suited to harsh winter weather as an uninsulated hiking boot. Yes, this Keen range will handle many lousy weather activities, but be careful of the extreme cold or rain in winter. However, the Terradora II guarantees excellent shock absorption and solid arch support by boasting a removable EVA foam midsole and rubber-like cushioning.
Your nose will also be more comfortable due to the Eco Anti-Odor control. Add this to the Keen. Dry proprietary waterproof technology that keeps you dry from rain and sweat, and your feet will come out smelling much better at the end of the day.
Materials
Some excellent materials have gone into the Terradora II to make it comfortable, efficient, and durable. Firstly, the low-density EVA midsole creates cushioning and weight distribution specifically suited to women's feet. The breathable mesh lining plus Keen. A dry waterproof membrane also keeps your feet dry while letting vapor out, meaning less sweat for you. This Keen range is as breathable as you're going to get.
Keen also makes use of some specific Keen software to provide superior performance and comfort. Boasting a Keen. All-Terrain rubber outsole protects your feet and long-lasting wear. What's more, you'll get extra support from the performance mesh upper with overlays.
Although, the Terradora II doesn't provide too much protection due to the breathable mesh fabric, a modest toe bumper, and PU strips. It does add a bit of structure, but you may not want to use the Terradora for any especially rough terrain.
You can see Keen's efforts to lower their environmental impact, and in this case, they've ensured that PFCs are not used as part of its water repellence and anti-odor treatment. Instead, Keen's approach means odors naturally break down without the use of heavy metals or hazardous chemicals.
Durability
I see minor problems with durability in the Terradora II. Keen usually makes their hiking gear last, and this Keen range is no different, looking and feeling well made and sturdy. With durable materials like the Keen. All-Terrain rubber outsole and TPU overlays, Keen have done their best to keep this boot lasting if possible. You'll also get a one-year warranty against defects, so you're covered if any problems do pop up.
COMPARISONS TO OTHER HIKING BOOTS
If you prefer your hiking shoes over boots, you'll also be glad to know that the Terradora II also comes in a walking shoe. You'll get everything you get with the boot but less support in the ankle. It depends if you prefer a boot or shoe.
But if you're still a fan of the boot and are keen on the sneaker style, then my following recommendation must be the Hoka One One Anacapa Mid Gore-Tex walking boots. Not only do these boast a sick sneaker style, but they also provide extra durability in a leather upper and GTX waterproof yet breathable membrane. In addition, they are slightly more waterproof than the Terradora II and come in at about 30 dollars more.
Verdict
I would recommend this
walking boot
for anyone looking for something light and comfortable for long summer hikes. Boasting a lightweight yet supportive feel, cushioned midsole, and protective, grippy sole, it will suit most of your summer adventures.
Not only do your feet look good with the stylish sneaker design, but they also feel good as they stay cool even in hot weather. I'm happy to see Keen has kept all the best features with minor tweaks, mainly aimed at the new version's excellent grip.
Another great product we reviewed is the
Keen Kaci II
, so make sure to check it out as well.
Subscribe to our Newsletter