Women's Keen Kaci II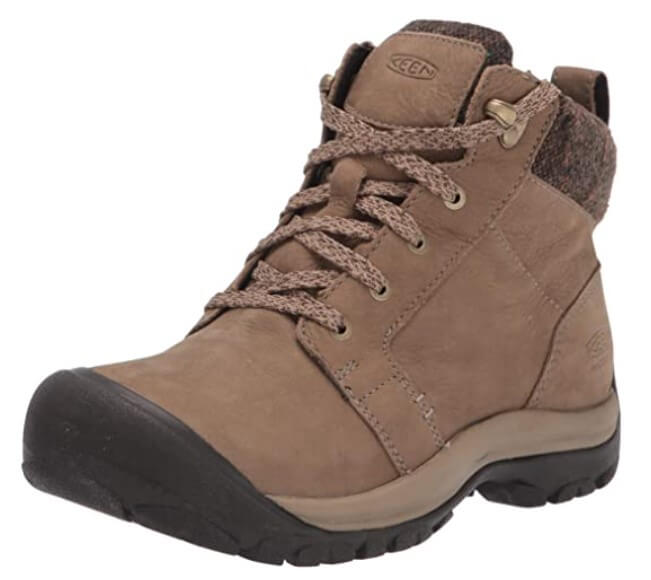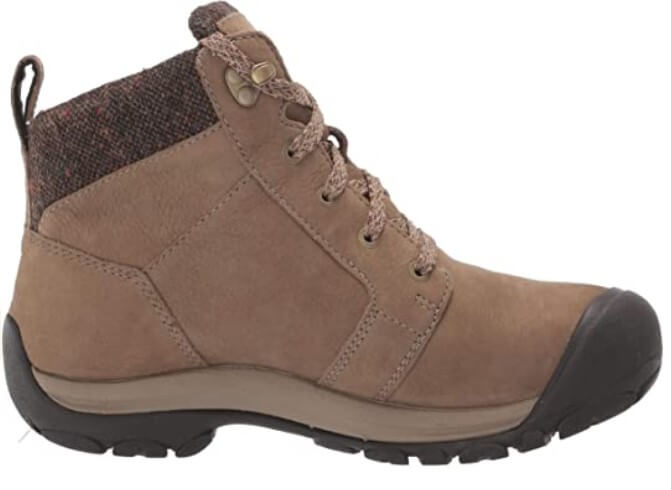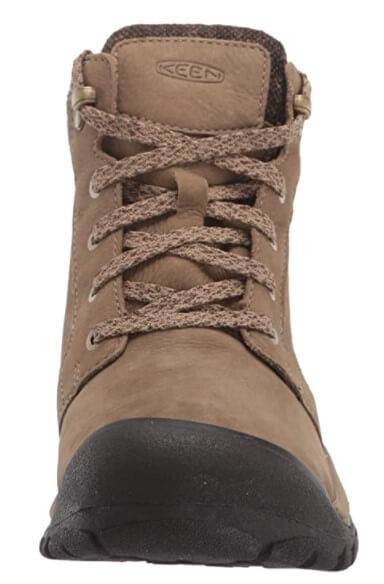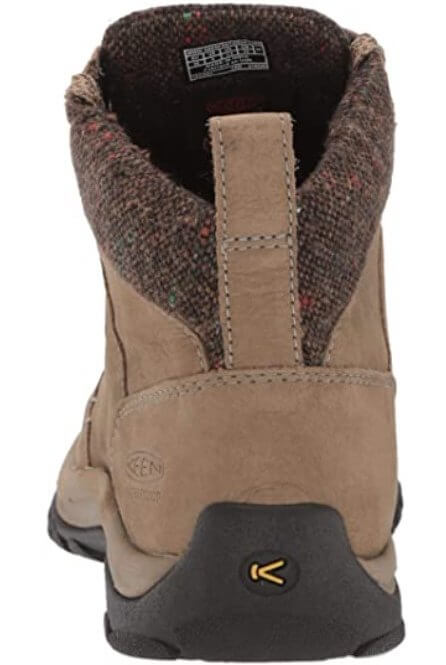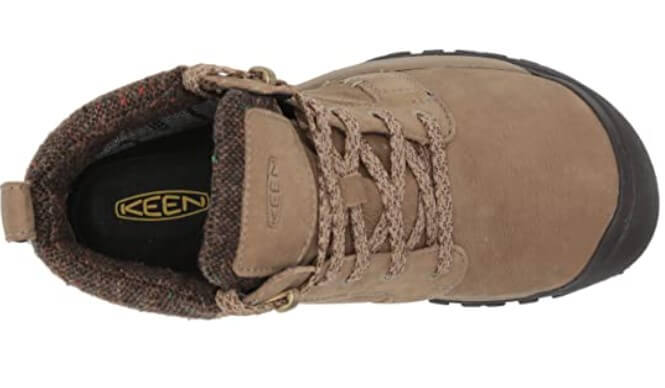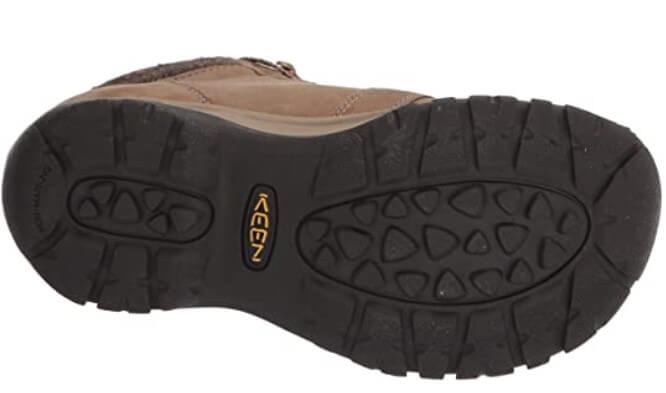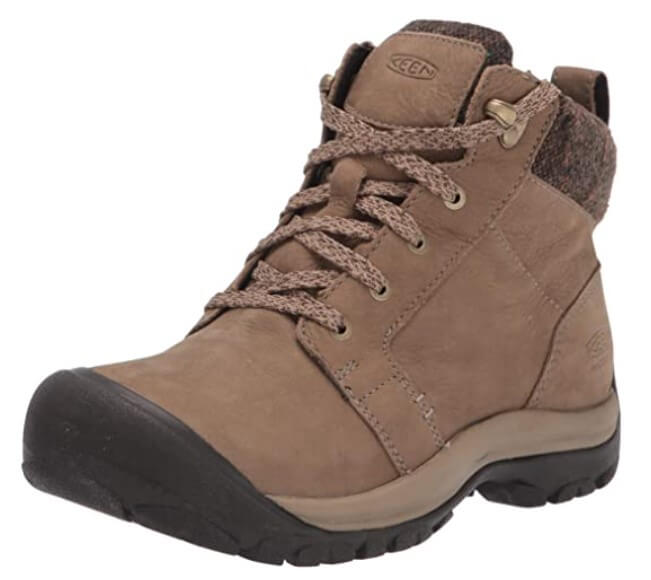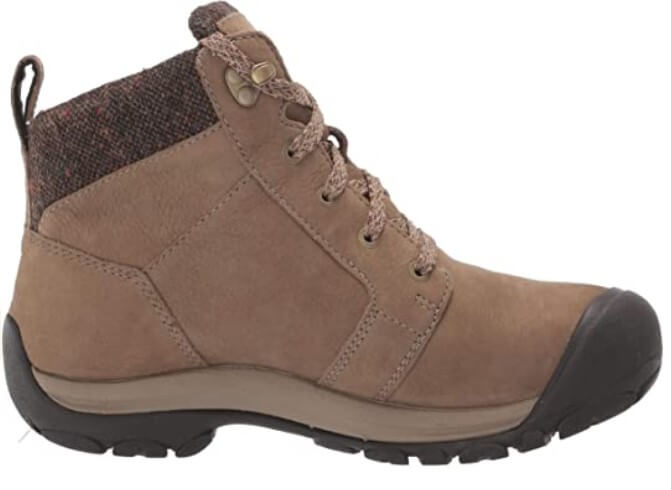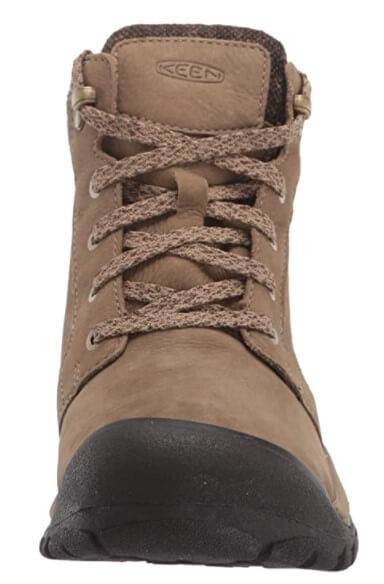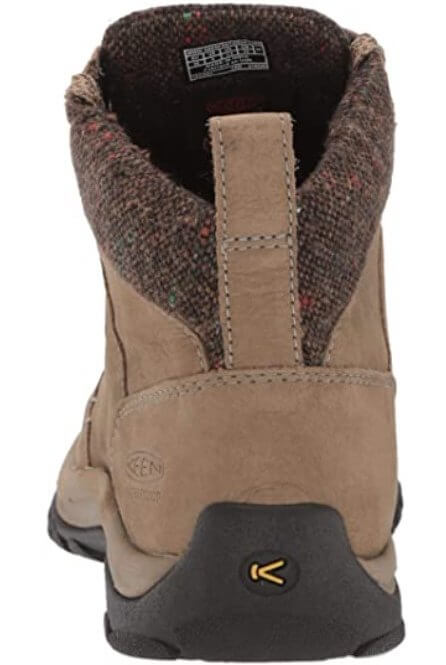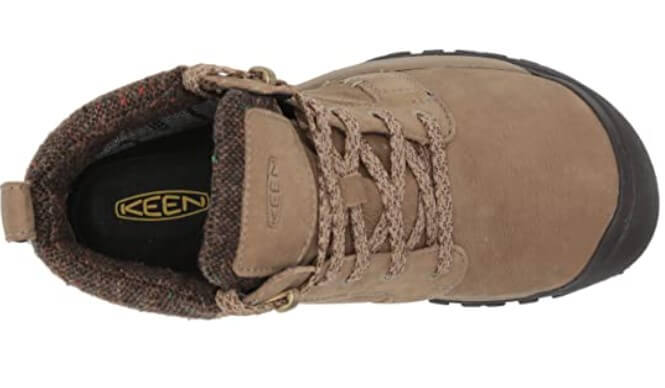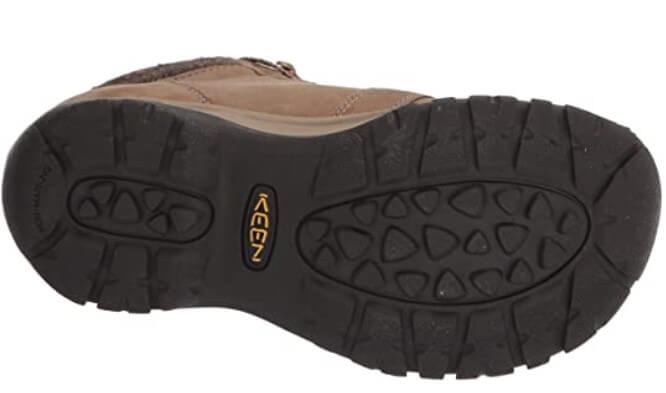 Our Conclusion
Winter is coming, and with it, the chance to don your favorite winter boots. If you need a new pair, it's also a great time to find a new pair of winter active boots. The newly updated Keen Kaci II is one of this year's hottest choices. These mid-height waterproof boots come highly recommended, with most reviews raving about their comfort, style, and efficiency on the trail.
As a casual, comfortable boot that looks great, you'll be ready for any weather or occasion. This boot does everything in one go, boasting waterproof leather to protect against
rainy-day hikes
, light insulation for that cozy feel, and a breathable lining to stop you from overheating.
Fitting well, extremely comfortable, and stylish, there's no surprise the Keen Kaci II are so popular. But don't take my word for it; let's check out these winter boots in more detail.
Pros & Cons
It takes some time to wear in
Key Features
Key Features
Ease of Use
Featuring an anti-slip, high traction sole means the Kaci II women's boots are highly efficient. In winter, you need excellent traction to deal with ice, snow, and generally muddy landscapes and the Kaci II deals with all those landscapes perfectly. In addition, sturdy lugged sole grips well on most trails and hikes, giving you all the confidence you need to tackle your favorite trail.
Coming as mid-height as standard provides an extra layer of balance and stability, perfect for avoiding ankle rolls. The extra level of security from the highly efficient lugs also provides extra balance and strength over pretty much any technical terrain. The EVA midsole, made from ethylene vinyl acetate, also ensures that the foot's weight is easily dispersed, providing stability.
One common factor that keeps cropping up with this
winter boot
is how hard it is to get them on. Leather boots can often be stiff at first, and with the absence of any zips, these slip-on boots can take a few days or a couple of weeks before they loosen up enough to slip on and off easily.
Comfort
Keen provides a roomier fit in the Kaci II, making it easier for those with the wider foot persuasion to find a good fit. The sizing also seems about right, with few wearers needing to size up or down. I also like how this Keen range comes with a roomy fit as standard, with extra toe box comfort coming from the Fit-Iconic KEEN fit system. Squeezing into a
thick pair of socks
is easy with this extra room. Lastly, the straight-cut style also adds extra comfort as it allows for normal freedom of movement.
Being made from leather and therefore a little on the stiff side, you will likely need some wear-in time. But the wear in time is minimal, and afterward, you'll be left with an awesomely comfortable boot. In addition, pairing sturdy rubber soles with the EVA midsole means you get extra shock absorption and protection from rocks and stones. Walking your favorite trails is so much more enjoyable with this different level of protection.
Materials
Slightly expensive at around $140, you may be considering whether this Keen range is worth the cost. However, considering Keen's excellent materials into these boots, the Kaci II is well worth the extra pennies.
If you're after a boot that is waterproof, insulated, and somehow breathable all at the same time, then you'll want to invest those extra pennies. The Kaci II does all this with the Keen. Dry technology that lets moisture out without letting water seep in. So, your feet stay sweat-free.
The Eco Anti-Odor-System also helps with any unpleasant foot odors from all-day use. No one wants stinky feet! Lastly, a rubber sole, EVA foam midsole, and leather upper sole ensure further comfort and durability, no matter where you're headed.
Durability
The Keen Kaci II is one hell of a sturdy and dependable winter boot, looking after your feet and lasting for years, even with heavy use. Comprised of highly robust materials, the Kaci II is just made to last. So, when you find a winter boot made from this kind of durable material, you most definitely want to hang onto it.
The addition of a rubber outsole protects not only your feet from damage but the boot too. Lastly, using leather for this Keen range is also clever, being a naturally durable and reliable material that lasts for years and years.
COMPARISONS TO OTHER WINTER BOOTS
Comparing other boots to the Kaci II is unfair, with the high standard and competition Keen brings. But there may be other hiking boots that are better suited to you. For example, the Ugg Adirondack III Boot is another popular option amongst the women's winter boot competition, and there's good reason for it.
With a stylish tan design and wool cuff, this Ugg boot looks excellent. But all about comfort, Ugg provides all the same features and comforts of the Keen II plush wool lining for extra warmth. I'm not a huge fan of wool linings as my feet tend to overheat, so I prefer the Kaci II, but I think that's down to personal preference. You'll also need to be prepared to fork out about $30 on the Adirondack III, so keep this in mind.
If you're looking for something slightly cheaper but with all the traction you need for tackling technical trails, then the Merrell Thermo Kiruna hiking boot is a great choice. Sporting thick rubber lugs allow for surety and comfort when tackling a variety of treacherous trails.
The Thermo Kiruna doesn't have Thermo in the name just for the sake of it, but extra warmth comes with a super-soft fleece material lining and heat-reflecting insole. So, you'll never have cold feet, even when tackling blizzard-like conditions. The Kiruna doesn't do everything the Kaci II does but are highly grippy boots for tackling cold conditions.
Verdict
Perfect for everyday use, whether for work, walking, hiking, or mountaineering, the Keen II is the ideal choice for any woman who wants to look after their feet. Providing an unparalleled level of comfort, weather resistance, durability, and style, I find it hard to find anything bad to say about the Keen II. Not only does this boot feel insanely good, but they are also stylish enough to wear with winter tights, leggings, or jeans. Perfect for everyday wear.
Another great product we reviewed is the
Keen Terradora II
, so make sure to check it out as well.
Subscribe to our Newsletter