Benefits of a Homemade Chicken Noodle Soup Recipe for a Cold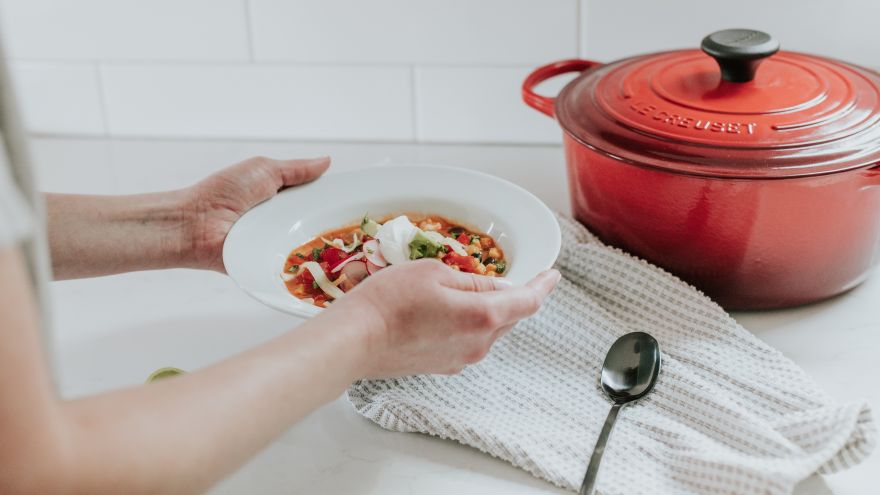 Benefits of a Homemade Chicken Noodle Soup Recipe for a Cold
thegearhunt.com
Chicken noodle soup is good for the soul, the mind, and the body. I remember hearing this from my grandmother and my own mom over and over again while I was growing up. Anytime we got sick as children, whether it was just the sniffles or a full-blown cold, out would come, my grandmothers, homemade chicken noodle soup recipe, a cup of herbal tea, and a stack of books to keep us company while we recovered.
Soon the aroma of simmering chicken noodle soup would waft through the house. We, as children were convinced that my grandmother's chicken noodle soup was magical because just the smell of it simmering on the back of the stove would make you feel better.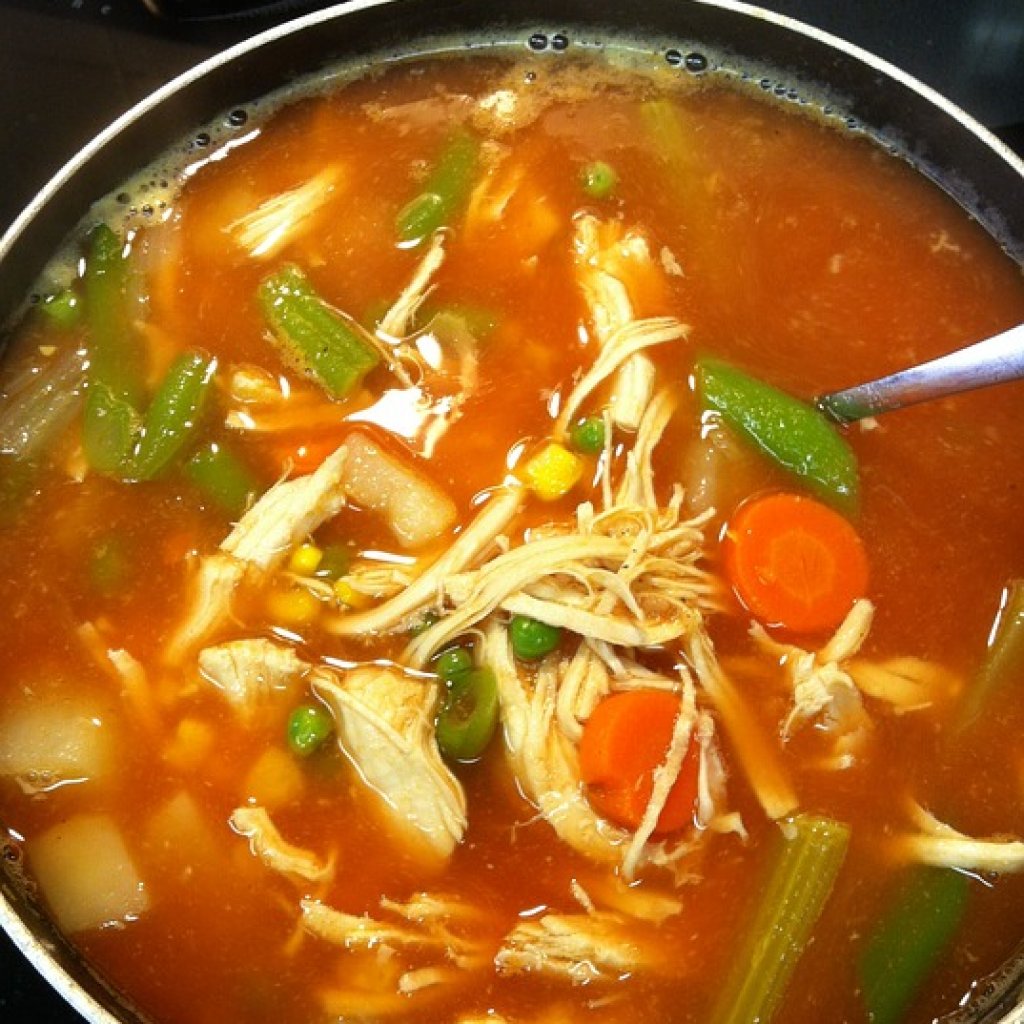 Not only is chicken soup good for what ails you, but it also brings back a ton of memories of cold winter nights gathered around the kitchen table, a bowl of steaming soup in front of you, just spending time with your family while the snow piled up outside. In today's hustle and hurry world, many people are to busy to gather around the table, much less make homemade chicken noodle soup, but that doesn't mean it's lost any of its amazing benefits.
On top of that, chicken soup is easy to make and affordable as well. What more could you ask for in a food? It's the ultimate comfort food as well. In this blog, we will go into a few of the health benefit of chicken noodle soup, and a few of the benefits of eating it at all. We'll also talk about a few of the best comfort foods out there to try in the winter and when you're sick as well.
So, ready to get started on our blog about all things chicken noodle soup? We are! Pull a chair up to the table, grab your spoon and dig into that heaping bowl of goodness while we discuss chicken noodle soup and everything you need to know about it.
Is There More than One Way to Fix Homemade Chicken Soup?
The answer to this is a resounding yes! Our chicken soup recipe not only contains noodles and chicken, but has carrots, potatoes, and tomatoes in it as well. There are as many ways to fix a good, hearty chicken soup as there are chickens in the world.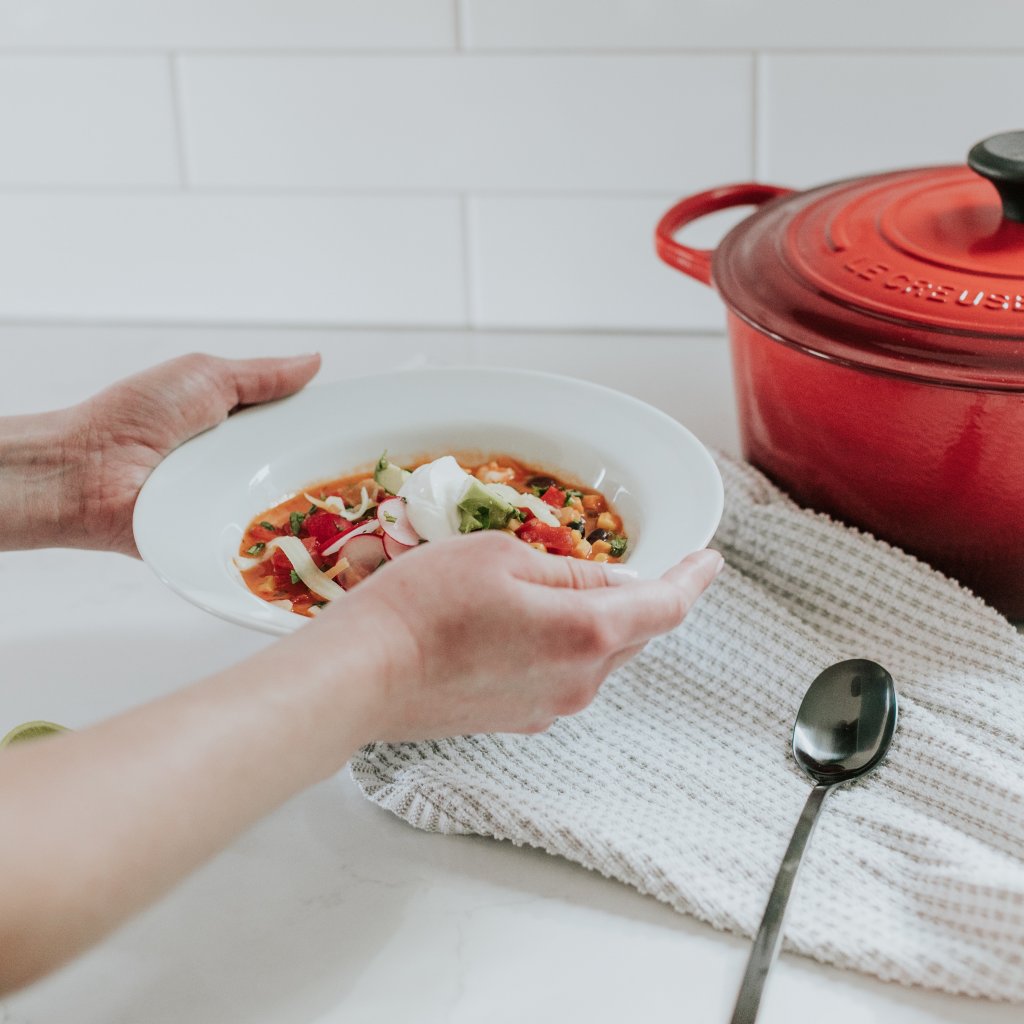 Health Benefits of Chicken Soup (Not Just for the Common Cold)
While the biggest benefit out there associated with chicken soup is to cure a common cold, that's not the only health benefit this fragrant dish has to offer. Below, we will go into a few of the top health benefits of this versatile dish, besides being good for the soul, of course.
Helps to Control Your Weight
Chicken soup is low in calories and low in fat so it's the perfect choice for someone looking to lose a few pounds and is delicious at the same time.
Good for the Common Cold
And here it is, the main reason that your grandmother fed you chicken soup when you were young and sick, it's good for the common cold.
It's a Cleanser
When you have a cold or the flu, everyone will tell you to push the fluids, and not get dehydrated. Chicken soup helps with that, as it is a cleanser, as in the broth helps to push all of the cold germs out of your body and keep you hydrated, so you don't get even sicker.
The Scent
Studies have shown that the smell of chicken soup wafting up when you eat it helps with clearing out your sinuses and the mucous build-up associated with the common cold. It has also been said to help people who have upper respiratory infections as well.
The Nutrients
There are tons of nutrients in the broth alone of homemade soup, not to mention the protein in the chicken itself or the vitamins and minerals in the veggies that you add. Those nutrients are going to work together to help you get on the mend as soon as possible.
Helps to Soothe Your Throat
Chicken soup is warm and has quite a bit of salt in it. Of course, when you swallow a bite that warmth spreads down your throat soothing the ache. The salt helps to soothe the irritation as well, making you feel quite a bit better with a full stomach and the warmth it provides.
It Helps Build Your Strength
The protein in the chicken itself promotes strength helping you to feel stronger and more able to fight off your cold and flu symptoms.
Now that you know the benefits of a hearty soup, let's take a look at how to make some of your own.
How to Make Chicken Noodle Soup and Freeze Some for Later
What You Need
A whole chicken or a pack of chicken breast
A large stockpot
Carrots
Potatoes
Celery
Onions
Pack of noodles (Your choice as to kind)
Clean and Season Your Chicken
The first thing you want to do is clean your chicken completely, then season it well before putting it in the stockpot to boil.
Boil Your Chicken
If you indeed want to make enough chicken noodle soup to freeze some, and you certainly want to because leftover soup is amazing, then you need a pot that will hold 12 cups of water along with a chicken, and a heap of veggies. So, a 16 qt stockpot will do.
Choose Your Veggies
Though this recipe calls for certain veggies, you can certainly choose the ones you want instead. Some people add tomatoes, lima beans, okra, and other veggies to their chicken noodle soup as well. Although more pungent veggies like cabbage and broccoli are not good choices, as they will overpower your soup and you want to taste and smell the chicken when you eat. Start with the basics, onions, carrots, celery, and potatoes for the best possible taste and then go from there.
Boil, Add, Simmer
Once your chicken is boiled, you can debone it or if you prefer to use boneless breast, then add it and all of your veggies to the stock left behind. Season to taste, add your noodles and then leave it to simmer on a back burner for two to three hours. We always start our soup in the morning and let it simmer on low all day, so it's fragrant and ready to enjoy by supper time.
After you've eaten your fill, then you can put the soup in airtight containers and store it in the freezer. When you need it or have a taste for chicken noodle soup, take it out and microwave for a fragrant and tasty meal. Don't forget to make a pan of homemade biscuits or cornbread to go with the soup, as it hits the spot for sure on a cold winter's day or if you have a sick loved one in the house.
Now, that we know all we can know about the best comfort food there is when you're sick, let's deviate from the plan and take a look at the best comfort foods out there to get you through the long, snowy winter months.
Best Comfort Foods to Get You Through the Winter
There is nothing more comforting than curling up on the couch in front of a roaring fire with a blanket, a book, and your favorite comfort food when the snow is piling up outside. That's why in this section of our blog, we're going to go into the most amazing comfort foods that we personally love during the winter months.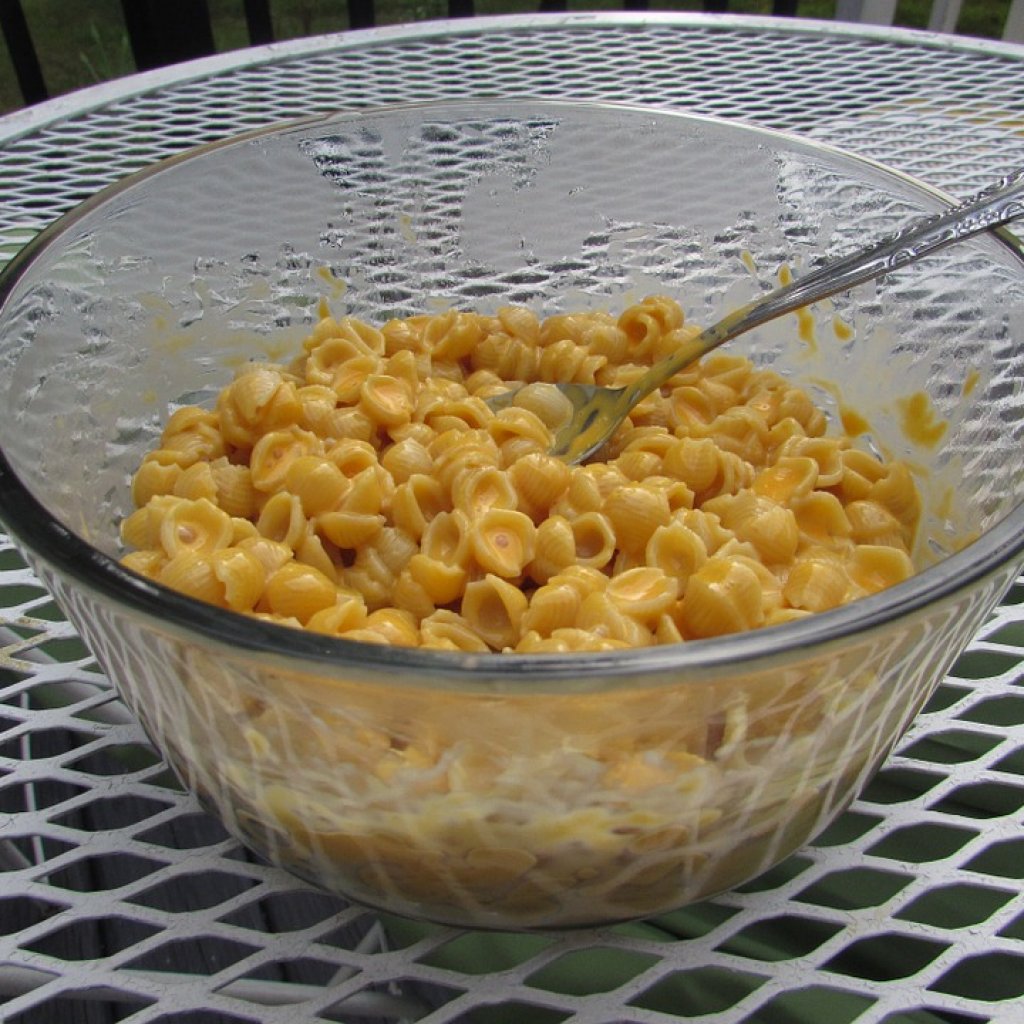 Chili
If you've ever eaten a bowl of chili topped with gooey-gooey melted cheddar cheese, then you already know what a comfort a bowl of this can be. Whip up a batch of cornbread to go with it or add some crackers and Fritos to the mix and you have a comfort meal fit for a king, or a queen as the case may be.
Chicken Pot Pie
There is nothing better than the smell of a homemade pot pie baking in the oven. Not only is it great comfort food, with the veggies and chicken, but it's also a great source of protein and nutrients. Just what you need to give you the energy to face a long cold day in the winter weather.
Chicken and Dumplings
This is my second most favorite winter comfort food ever. Of course, you already know that chicken soup is the first. There is just something about the dumplings that sets the chicken off to perfection and the smell wafting through the house will have your family's mouth watering long before you set their dishes on the dinner table.
Chocolate Chip Cookies
You just can't have a list of winter comfort foods without including chocolate chip cookies. We like to eat them right out of the oven with a huge glass of milk. Like chicken soup, this comfort food takes you back to winter days after school spent in your grandmother's kitchen, eating chocolate chip cookies and doing your homework while she fixed a great supper for the entire family.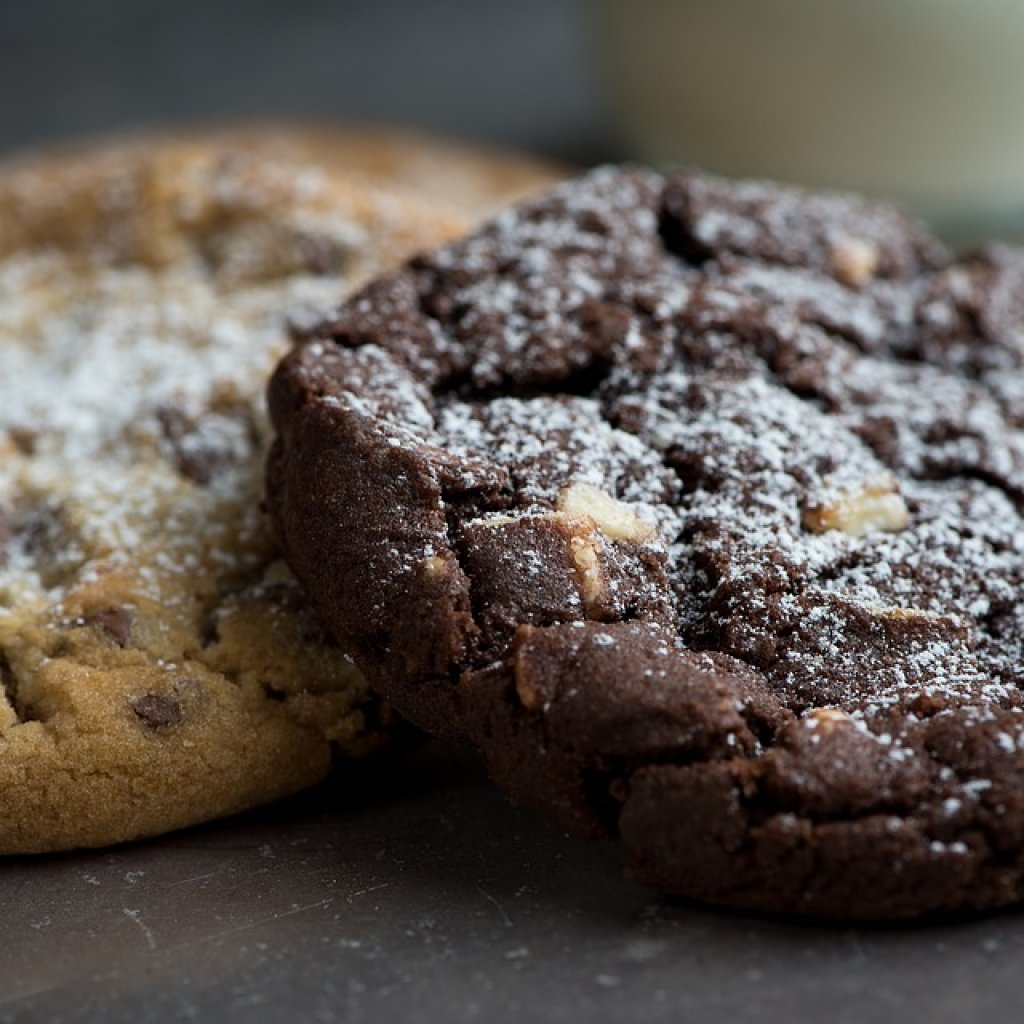 Good Old-Fashioned Mac and Cheese
Whether it's a bubbling fresh pan taken straight from the oven or the mix and fix kind you do on top of the stove, good old-fashioned mac and cheese can't be beaten in the comfort food department. A bowl of this food with some regular potato chips crumbled on top is the perfect snack on a cold winter's afternoon, wouldn't you think?
Hot Chocolate
One of the best parts of winter is being able to sip a mug of steaming hot chocolate as the snow falls gently outside. This is super comfort food, especially if you add a dollop of whipped cream, some tiny marshmallows and just a dash of cinnamon to the mix. Pop some popcorn, curl up in front of the fire, and turn a romantic comedy on for a night that can be beaten by any other activity you could be doing on a cold frigid night.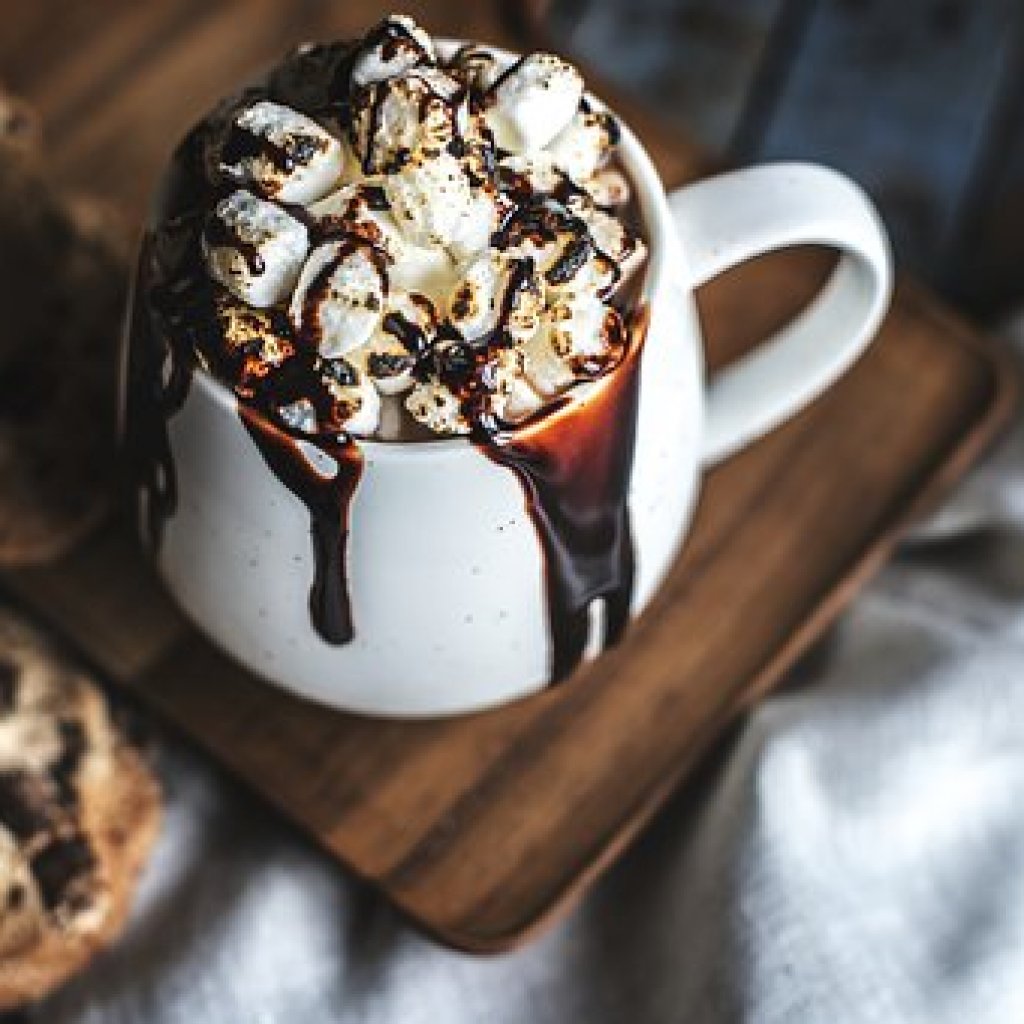 Clam Chowder
When it comes to soups and stews as comfort foods, you can't go wrong with a bowl of clam chowder. Whether it's New England style or the more colorful Manhattan, both will hit the spot for sure. Go a step further and put your clam chowder in a bread bowl. You'll be fighting your family for seconds for sure.
Grilled Cheese and Tomato Soup
No list of comfort foods would be complete without the addition of grilled cheese and tomato soup. Whether it's homemade or out of a can, a bowl of tomato soup and a crispy grilled cheese sandwich if food that will have your family wishing it was winter all year round.
Pancakes
A huge stack of buttery pancakes dripping with syrup hits the spot on a cold winter's morning. The great thing about pancakes is the things you can add to them. Whether you love blueberries, chocolate chips or just the plain pancakes themselves, there is nothing that can beat them for being a morning comfort food.
Mashed Potatoes
A scoop of mashed potatoes dripping with gravy is a good comfort food no matter what season it is. The only thing better than a plate of mashed potatoes is having a plate full of fried chicken and a platter of buttermilk biscuits to set it off. Wouldn't you agree?
This concludes our blog on comfort foods and the benefits of chicken soup. This makes you want comfort food in the worst way, doesn't it? What's your favorite comfort food in the winter months? Let us know below. Until next time, happy eating, everyone!
Sources:
Benefits Of: Benefits of Chicken Soup
Most Read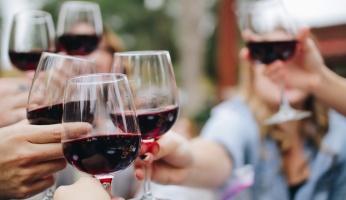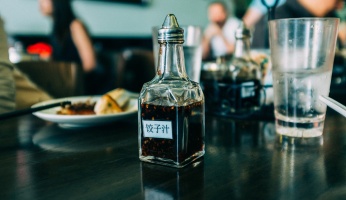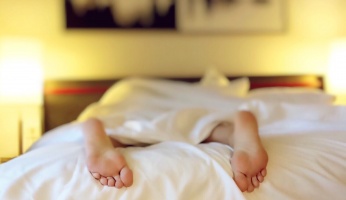 Subscribe to our Newsletter