Best Water Containers Reviewed & Rated for Quality
last updated:
Apr 09, 2019
Water containers aren't always at the forefront of our brains, but we do use them and see them fairly often in our lives. You may use one while on a long road trip while camping or hunting for your water storing needs. In this guide, we are looking at the best water containers for your gathering and storing needs. At first glance, the selection of water containers kind of all appears the same. However, there are many differences that make them unique enough to create an entire guide around water containers. If they are so similar, what is there to review? Good question! Through a handful of research, we were a bit shocked to learn that there are quite a few criteria to take into account while looking to purchase a water container based on your specific needs!
In a Hurry? The test winner after 13 hrs of research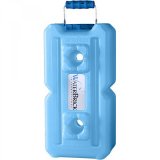 WaterBrick 1833-0001
Why is it better?
Very unique shape perfect for stacking
Light and compact
Sturdy construction
Easy to transport
In a
Hurry? Editors choice: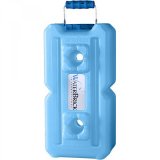 Test Winner: WaterBrick 1833-0001

13
Researched Sources
10250
Reviews Considered
13
Hours Researching
15
Products Evaluated
Size
Materials
Durability
Ease of Use
Value
By Default
BEST WATER CONTAINERS REVIEWED & RATED FOR QUALITY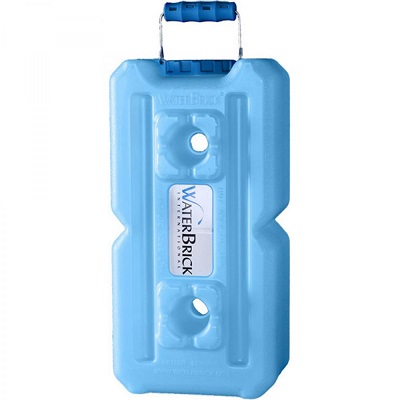 Very unique shape perfect for stacking
Light and compact
Sturdy construction
Easy to transport
Bad spout
Opening a bit small
There are a whole bunch of stackable containers available on the market. Granted, it is an incredibly useful and practical idea, letting you stock up and prepare for that (potentially) inevitable worst case scenario. They all tuck away neatly so you can fill them and then move on to the next task for doomsday preparation. You hope to never have to need them, but Waterbrick built them to be durable, just in case.
Not heavy
Even when full, these water containers are the perfect balance of volume and transport friendly practicality. They just aren't so heavy as to become a burden when you need to move them.
Take them anywhere
As I have just stated up above, sometimes you won't need to stack these up, but instead may need to carry one or two with you. The WaterBrick Stackable Water and Food Storage Container were ergonomically designed for this to make this task easier.
Cost and value
At first glance, the cost does seem a bit far-fetched for such a relatively small water container. Once you look closer, though, and see the rugged construction, and the convenience offered by how easily they stack, you'll start to notice the great value.
Smooth flow air vent
Flexible Spout
Leak and dent resistant
Puncture proof
While it looks a bit like a blue gas can, it definitely isn't, so don't worry. This Scepter Water Can was built to contain and transport water in as easily and efficiently a manner as possible. It's modeled after military-style water containers, so that has to tell you they intended it to hold up to a lot of abuse.
Don't poke
Or you can try to. This can was specifically designed to be puncture resistant, which can be critical intense situations where one mistake could prove very costly.
Flexible
A flexible spout can be a very handy feature to have in a water can when you may be stuck in a less than ideal circumstance. Having that versatility can be the difference between life and death.
Cost and value
Very basic design, even as far as water containers go, but that's a good thing. It's built to get the job done, without messing around with needless add-ons. It appears to be priced that way as well.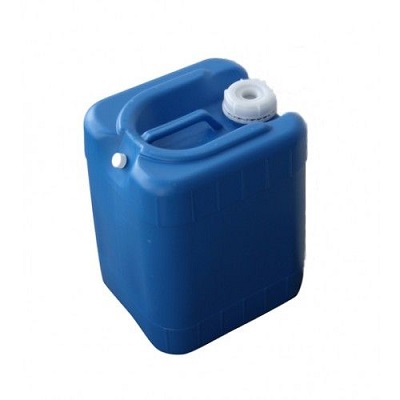 Multiple colors to choose from
Food grade plastic
Easily stackable
Largemouth for easy filling
Known to leak
Tough to open/close
I like these water containers. They just have a neat look about them, and they're yet another well thought out stackable option. Having said that these features make it the ideal containers for storing emergency water in a cabin or safe house in an efficient discreet manner. Stack them against a wall or in a closet, and you're good for the long term.
Color coded
I'm not entirely sure why you would need this feature, but I'm guessing that if you plan to use these for long-term survival, being able to color code them based on what they contain can be pretty useful.
You can eat it?
No. No, you cannot. What they mean by food grade is that the material used to craft this container contains no harmful ingredients and is so safe it can be used to store food, making it the be all product for long-term use.
Cost and value
Probably the most value-priced water container out of the group listed here. That being said, it's not the most suited for short-term storage, but instead being ideal for the long haul.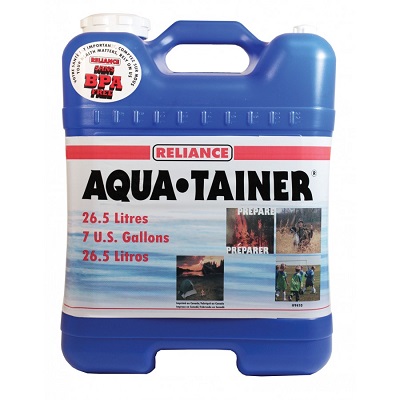 Convenient stacking and storing
Hideaway spigot
Five year warranty
Great for emergency water
Seams can weaken
Can crack
Aqua-Tainer Rigid Water Container. Just the name is promising. What's better, they make neat water containers, in the sense that they're strong, well-built, and very functional. As well, it boasts impressive capacity, allowing you to go wherever you need to go for an extended period of time without having to worry about being without hydration. hydration.
Hideaway spigot
In a lot of cases, the biggest challenge with a lot of containers is the fact that the spigot tends to go missing. What do you do about that, besides replacing it every time? Get an aqua-trainer so you can tuck it away and not have that happen.
Lasts a long time
A well built, sturdy container guaranteed to last a long time, and it comes with a five-year warranty too? You'll never be without this water container as long as you live.
Cost and value
Available in a wide range of sizes with an equally wide range of prices. Still, the prices line up nicely with each item, and you're still getting the same great reliability across the entire line, so go ahead and take your pick.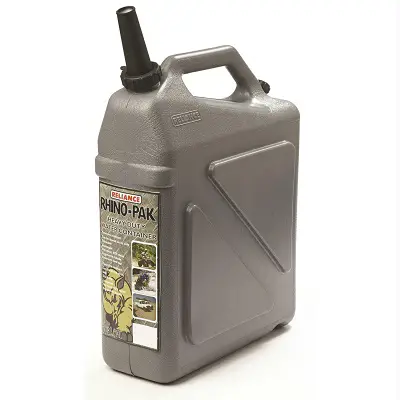 Great quality spigot and vent cap
Easily stackable
Thick sturdy walls
Solid five year warranty
Not leak proof
Mould friendly
You know what I'm going to say, don't you? You can expect tough durability from this tank like water container. Reliance was surely looking for a long lasting container with this one.
It pours so well.
This is a great, high capacity water container with a high-quality spigot and vent cap built from top-level hardware that's meant to last.
Strong and thick
The walls that make up the Reliance Rhino Pak Water Storage Container are built thick in order to achieve two notable purposes: ensuring the bottle won't break, and offering a sort of insulation, helping keep your water cold for an extended time.
Cost and value
Great volume for a great price, all packed into a well built sturdy container. All the storage you could ask for that won't break the bank and really won't break in general.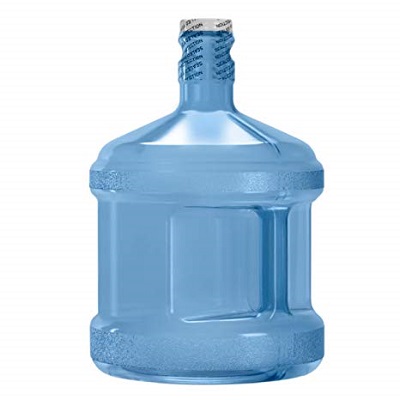 Easy carry handle
BPA free
Sturdy screw on cap
Ideal for long term storage
Heavy when full
Valve leaks
This time I'm going nice and simple. A clear blue bottle that looks like it belongs in a water cooler, this 2-gallon bottle will hold a good amount of water for as long as you need it to without leaking or causing you any real trouble. For all the fancy water containers out there with all those extravagant bells and whistles, sometimes you just need to keep straightforward and trustworthy.
Fill and forget
This two-gallon lifesaver is the perfect water container to use when you want a long-term solution for storing a large amount of water in the case of an unplanned emergency.
Easy carry
I'm going to touch on the classic design again for a second. With the built-in handle, it becomes super easy to carry this bottle around wherever you need to go. Also, since it does weigh twenty-one pounds full, you could always do a few curls and build up that muscle.
Cost and value
For the convenience of easily being able to transport and store your water, the container would need to have a much higher price point before people begin to question the value. This sturdy, well-built bottle is classically built and very affordable.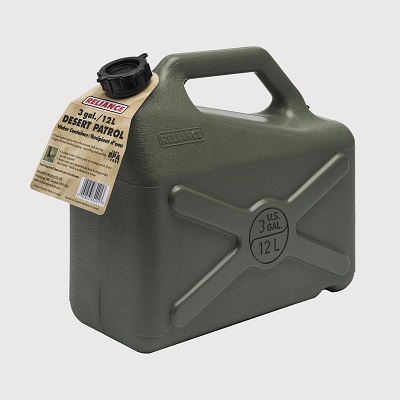 Angled handle for easy pouring
Perfect size for transport
Low profile
BPA free
Vent can leak
The collar doesn't tighten fully
Get used to having the Reliance brand on this list, you're going to see it a lot. It's not surprising though, they've been making reliable, high-quality water containers for a while now, and I think it's safe to say that they know what they're doing. That's good news for the consumer, because every time you buy one of their products, you'll know what you're getting: great value and quality.
Where'd it go?
You wouldn't think that having a low profile would be an appealing feature for a container, but think of it this way: if it's compact and symmetrical, it's going to store that much easier.
Go away, BPA!
Over the past few years, the world has been making a push to eliminate the harmful chemicals that have been found in consumer products for decades. I'm a big fan of this, and Reliance jumped on the bandwagon early, sparing users from potentially harmful chemicals in their water.
Cost and value
There's not a lot that can distinguish value when it comes to water containers. They hold water and let you carry that water from point A to point B. For those purposes, this container does its job well and is very reasonably priced.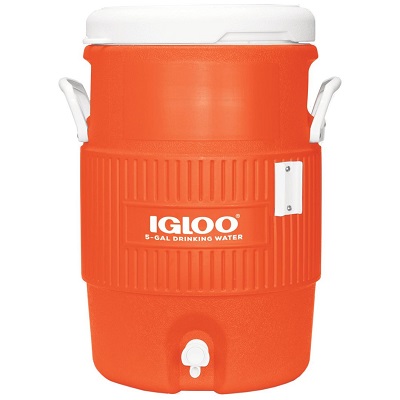 Large capacity
Highly visible
Impact resistant
Insulated walls to maintain cold
A bit heavy
Pressure top doesn't seal well
You've most likely seen this one on the sidelines of a football game, and that makes sense because this container is a very well constructed, rugged product meant to hold up in any type of environment. On top of that, it has a very classic look to it, which is sure to draw attention from passersby. But really, as long as it keeps your water fresh and cold, and gets it from point A to point B, what else do you need?
Can't miss it.
High visibility was surprisingly a novel idea. It's ideally suited to take along on a camping trip or to a beach party, so being able to see where it is at all times is nice.
So dense
In this case, dense is a good thing. What that means is this not so little container will eagerly hold up to everything you throw at it, in any situation. It won't corrode, it won't crack. It will just do its job.
Cost and value
This is a small, compact, niche container meant for a very specific set of purposes. Just kidding, this thing is huge, versatile, and incredibly rugged. For all that, it is also very well priced.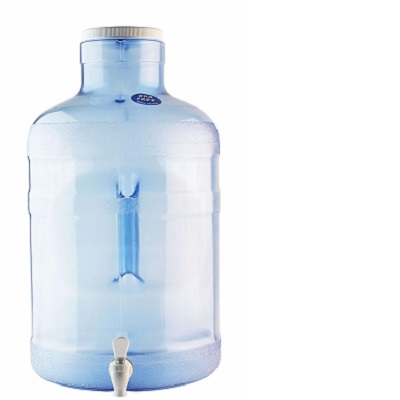 Huge opening for easy pouring
Excellent water flow
Does not leak
Convenient compact size
Poor build quality
Thin plastic
For Your Water. Well, that is pretty self-explanatory, so in case you needed a container to hold water and were unsure about this one, it's right in the name for you. It also has a wealth of useful features to pretty much guarantee that it will meet all your water storage needs without skipping a beat.
Pours right out
Water flow is important without a doubt, and the designers of this container went out of their way to make sure they addressed this need by including an extra wide spout to allow for effortless pouring.
Hold in all in
I've looked at a lot of water storage containers in preparation for this list, and one thing that I thought would be a constant among them is leak proofing. That's unfortunately not the case, yet this one outperforms by having thick walls and strong seams.
Cost and value
This has two openings! What I mean, is this water container offers ease of use, and while pricey, is everything you would possibly need to have fresh water wherever you are.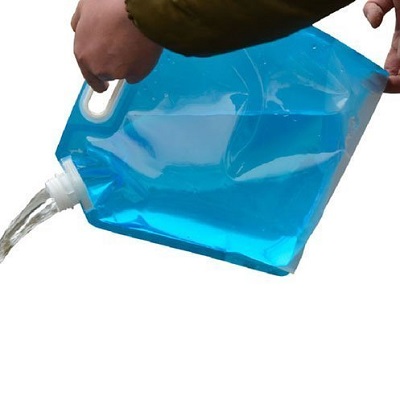 Food grade material
Extremely portable
Freezable
Large easy fill spout
Plastic is thin
Leaks at seams
It's another bag! I love the concept of them: a water container that is compact as it is when full, and for all intents and purposes, invisible when empty. Keep in mind though, that these are not meant for long-term storage or transport as the material used to make them so collapsible is pretty thin out of necessity. For a quick grab and go day trip though, this is virtually perfect.
Freeze!
The nature of this bag, namely being used for food and having thinner walls, makes it the perfect vessel to quickly freeze the contents inside evenly.
Fill 'er up.
As if all the other features weren't enough to highlight this bag as the go-to for quick excursions, LifeUnion decided to equip this one with a large spout, making fill up and draining very simple.
Cost and value
This unique water container takes up very little storage room, especially when empty, and will also take very little of your money. For convenient water storage, this is the way to go.
Criteria Used for Evaluation

Size
The size of container you choose for storing water should, in fact, be a practical one. By this, I mean don't choose a container that holds over 10 gallons of water. Once filled, the containers that hold larger capacities of water are much harder to move, in some instances even impossible. You may even find that the 10-gallon capacity containers are slightly hard to manage, in that case, you can certainly find them in sizes such as 3 or 5-gallon capacity. Choosing smaller capacity sizes makes the containers more manageable, but when storing large quantities of water, this will mean you will need more containers and storage space.

Materials
Plastic
Plastic draws huge controversy no matter what it is used for, that being stated there are some things you will want to consider when choosing a water container made from plastic. Look for a plastic container that clearly states that it is safe for food use, containers not rated for use with food are thinner. This can cause them to deteriorate over time, contaminating your stored water supply.
Glass
Finding glass storage containers for water is not an easy task, most people will sterilize glass containers previously used for food, then fill them with water. For a DIY, this is not a bad option, but consider the number of containers you will need to store in order to have an ample water supply. Glass containers are heavier, can be broken more easily than plastic, and need to be stored in an area with little to no sun exposure.

Durability
When looking for a container to store your water supply, choose one that is made from good quality materials. For instance, should you decide to go with a plastic container, be sure that the plastic is thick enough to endure the same punishment you would expect from a camping trip? This way when you need to move your filled container you know it will withstand the move. Watch for water containers that have small plastic plugs, these plugs tend to leak or sometimes even fall into the container, leaving an open hole in the container. Another thing to keep in mind is how the container will open, choose a container that even a child can open. Some will come with fancy gadgets for either opening or be filling the container, having a container like that certainly isn't necessary. In some cases, these types of containers are a bigger hassle than they are useful.

Ease of Use
Although all containers were designed to hold water, some are just easier to use and store than others. If you are out camping or hunting, how convenient the spout placement and flow of water can be important for you. It makes it easier to wash your hands and equipment. Containers that will be used for long term storage should have a design that makes it easy to store while saving space.

Value
We rated containers based on the cost to quality ratio and how useful they are based on their design. Water containers are perfect for camping/hunting trips or even the sidelines at a sporting event. They hold a larger amount of water than the standard water bottle, therefore they can quench the thirst of more than one person at a time. They also act as emergency backups. Say you are on the road for a long while without another stop in sight. You can have a water container filled with filtered, safe-to-drink water in it to help keep you hydrated and healthy until your next destination. Same with if you are out in the wilderness.
Here are other facts that give containers value:
When storing water in plastic containers, the water can sometimes taste plastic, this is okay. There really is no need to worry, you can simply put the water out in a glass for a bit, this will allow fresh air into the water.
Planning is key in order to store an efficient amount of water for your household. Make sure you account for every instance that water will be used by each person in your household. This should include everything from drinking to hygiene.
Even if you store your water in larger containers, it is always a good idea to have smaller containers on hand. This allows you to fill from your larger container and take the water along with you.
Using the right container, paired with the correct storage conditions, your stored water should last you 2-3 years before having to refresh your stash.
Plastic, when created, comes with a number inside the symbol that stands for recycling, it is typically numbered 1-7, the number 2 is considered the best. You can also look for the numbers 4 and 5 inside the symbol, these are also sufficient for water storage. Any other number within the symbol is not good for water storage.
Plastic is a permeable material, so be sure that you are storing it away from areas like garages. This will eliminate the chance that the plastic storage container could come into contact with chemicals or gasoline.
Expert Interviews & Opinions
Most Important Criteria
(According to our experts opinion)
Experts Opinion
Editors Opinion
Users Opinion
By Default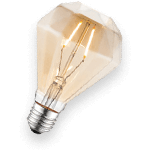 Variety Is Good
As we dug deeper into our research of these containers, we found collapsible designs, containers that you can stack to keep a supply of emergency water for times of need, and even some that were meant for more than just water. To help fill all your needs, they all came in an abundant array of sizes as well. We like to think that we covered a nice range of them, too.
Mistruths About Water Storage
Maybe you have heard this one before, water in storage should be rotated every year. This originally meant that you should once a year empty your water containers and refill with fresh water. You only need to change the water within your storage containers if it has been contaminated.
When storing water, there really is no need to treat it with chlorine as many people seem to think. Your water has already been treated by the water treatment plant already, so doing so again would be redundant.
Cleaning a Water Storage Container
Start by filling them with water, preferably warm, then add a few drops of soap. Close the cover, then shake the container a few times vigorously. Remove the cover, so you can empty the container, be sure to rinse all the remaining soap from the container. Next refill the container with roughly one quart of water, place one teaspoon of regular bleach inside as well. Be sure to put the cap back on, after a few seconds have passed, shake the container once again. Leave the container sit for a few moments after shaking, then you can empty the container and rinse one last time. At this point, you can either allow the container to dry on its own or refill the container with water and place it back into storage.
Frequently Asked Questions
q:

Can you store water in areas that have freezing temperatures without harming the container?

a:

Although it is not recommended, you can store water in freezing conditions. Water can be expected to expand by approximately 10 percent once it is frozen. This means that if you fill the container 80-85 percent of the way full, you will leave plenty of room for it to expand. This should combat the issue of cracking the container.
q:

How do I know what size water container to get?

a:

This will depend on how much water you will need to store along with the amount of space in which you have to store this water. You can purchase containers that hold large quantities of water at once, these, however, are very bulky, and almost impossible to move once filled. If possible, you should consider storing your water supply in containers with a capacity of 7 gallons or less. This will mean more containers might be needed, but you will be able to travel with them if it is needed.
q:

Are stainless steel drums good for water storage?

a:

Yes and no, if you don't know for sure whether or not the drum has been treated with coatings, you run the risk of contaminating your water supply. Steel overtime can rust, if not properly cared for, trust me when I say rusty water is nasty!
q:

Can you store water in containers that aren't rated for food?

a:

No, you always want to be sure you are storing your water in containers that are clearly marked for use with food. There is a difference in the way the plastic is created, this means that containers not rated for use with food could potentially contaminate your water supply. A good rule to follow while looking at water containers, look for the number 2 inside the recycle symbol. These are known as being the best for food and water storage. If you can't find containers with a 2, look for numbers 4 or 5, these are also good for water and food storage. Containers marked with any other number within the recycle symbol are not intended for use of food or water.
q:

Can water containers only hold water?

a:

No! Water containers are designed to hold water, but realistically they can hold any kind of liquid. Containers that hold water are going to be easier to clean, however. For example, if you filled a large drinking container with some kind of sweet drink, it may leave a sticky residue which will take a little more effort to clean. It's all up to your preference.
Subscribe to our Newsletter