Best Wireless Keyboards Reviewed & Rated for Quality
In a Hurry? Editors choice: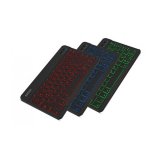 Test Winner: Arteck HB030B Universal

Ever look behind your
computer
, or just beneath your desk and wonder where all that mess came from? There seems to be a cord for everything involved, or at least that's what it used to be like. Now with all the wireless tech out there many gamers and computer techies have found a joy in going
wireless
.
While wireless mice, headsets and modems are rather easy to shop for at points, keyboards are a bit harder to decide on. Whether it's because your laptop just doesn't like to respond to what your typing or you have a desktop you want to cut the cord from, you can find a suitable keyboard for your style. We invite you to relax and take your time browsing over each product here to try and find that perfect fit for you.
Standout Picks
Criteria Used for Evaluation
Durability
Often not the first thing on most buyer's minds is how durable their product is. Overlooking this can lead to thinking you are saving money, when in fact, you are buying a product that will need consistent replacing which adds up to even more over time than simply spending a little more to start with. With any sort of electronic, this constant need for replacement adds up rapidly. What starts out as a minimum priced product can add up to over double or triple the price of what was seen as "more expensive", while the more expensive seeming product would outlast it and pay for itself in only a few months.
Knowing what you buy will last is one of the most important aspects of any purchase, so when we make our lists, it is one of, if not the very first thing we consider. We feel if used properly and for the right type of work or gaming, these keyboards outdo the rest of the competition in this category, or at the very least, offer an easy fix to anything without costing you even more money out of pocket.
Compatibility
The keyboard you are considering can have all the functions, versatility and options you want, but if it doesn't work with your OS, you will run into problems. As with any electronic device that runs with a computer the OS is an important part to look at. Some keyboards are simply outdated, while others are so new that they don't take anything but the current operating systems into consideration. We chose to mainly select keyboards that are compatible with varying OS's. Of course, we wanted to be sure they run with the current as well, so you may want to check what systems they work with before purchasing.
Value
Part of this is in how long the product lasts, but it is also in its performance and ability to do what you want when you need it to. If it not only meets but exceeds the standard in similar merchandise, we feel it is more valuable. Value does not always come from the dollar, more often than not it comes from the ability to use the product and have it outperformed any others in its line. By doing so it can make the cheaper or less sturdy items in its category seem overpriced, even if they cost more up front.
10 Best Wireless Keyboards
1

. Arteck HB030B Universal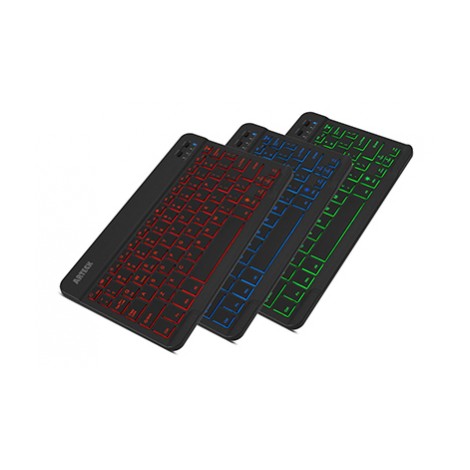 A lot of times when we are looking for something a bit smaller and easier to carry around with us we forget that not everything is dependent on wires and cables. While searching for a way to make life easier, we found a keyboard that not only meets our standard requirements it can also still get the job done even with the not so standard tech. If you have smaller hands or prefer to travel with something not quite as hard to find space for this may be just the thing.
Backlight
It's always nice to be able to turn the lights out to save your eyes a bit of strain and just go for whatever it is your working on. Personally, most of us found that a red or blue light seems to keep our eyes from straining quite so much. Yes, it doesn't use a bit more of the battery life but we felt it was totally worth it.
Broad Compatibility
This particular blue tooth keyboard works with all four major operating systems including the iPad which is quite a difference that most other keyboards. It will even work with cell phones, and although this is not the ideal way to type on them if you are in a fix it could help you get through it. There is a rechargeable lithium battery that lasts for about six months between charges so it has that in its favor as well when adding in positives.
Cost and Value
Taking into consideration all the gingerbread available with this keyboard it isn't a bad choice, especially for the price. Know also keeping in mind that not all products are correct for all consumers we suggest making sure before you grab this one. It is not a full-sized keyboard but some of our people with smaller hands loved it just for that feature. Regardless of your reasoning we suggest checking this one out if you think it will fit with your lifestyle.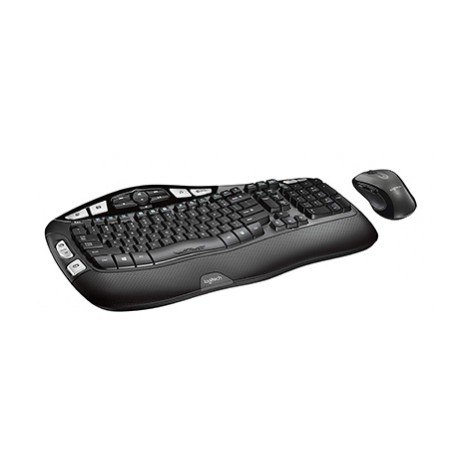 Seeing as how we are an online magazine you can imagine the torture we put ourselves and our keyboards through. Always looking for ways to make our lives easier and the life of our tools last longer we've searched high and low for some new alternatives and we think you may just find what you are looking for the one below.
Ergonomic Wave Design
The MK550 uses what is called a constant curve layout. It is a wave design used within the keyboard to shape it so your wrists and hands are at a more natural angle reducing stress and strain. It also helps once you are used to it to pick up some speed in your typing without the harsher deeper clicking from some other keyboards.
Integrated Palm Rest
There is a built-in integrated palm wrest that allows you to get your hands set into just the right position so there is little to no compression across your wrist or reach needed for your fingers. It's a great way to reduce that annoying hand cramp we all get from time to time when we have been at the keyboard for hours.
Cost and Value
If you take into consideration the extended battery life in both the keyboard and included a mouse, along with the overall design to help reduce hand and wrist fatigue and allow you faster and more natural movement when your typing this is an awesome buy. It is a bit on the middle of the rung when it comes to cost but the fact that it comes from a brand like Logitech really helped us feel it was worth the price. More than happy with this product overall.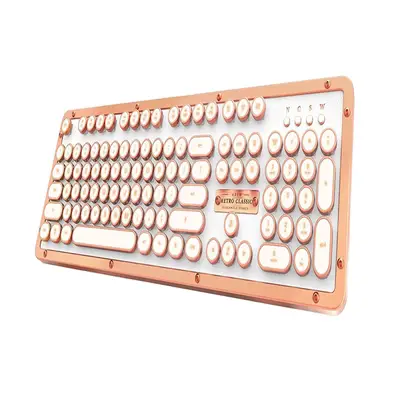 Just as the name states this keyboard was constructed with a retro keyboard design. Featuring genuine leather as the top plate to help reflect elegance while having that vintage typewriter click sound and feel. The click sound is omitted through the backlit mechanical keys and switches that have a round cap aesthetics to them. This retro classic luxury keyboard created by Azio is one of the best-looking options on our guide. It's truly in a category of its own as it brings the past, present, and future into one beautiful product.
Adjustable Angle
If you have the issue of not finding a keyboard that can adjust to your preferred wrist height, then this keyboard has that option for you. It comes with pillar-style feet that can be rotated to your desired side for optimum wrist comfort while you type.
Versatile
While most wireless keyboards are designed for one a specific brand this one is not. It was designed to be used with any Windows or Mac laptop, or desktop. This allows you to connect your keyboard to any computer you will be using at the moment. Its versatility comes from being able to connect wirelessly via Bluetooth or USB, that is turned on with the switch of a button.
Cost and Value
While this is a beautiful keyboard, and it does come with exceptional features it is on the higher end of the spectrum. This is a pricey keyboard, but its quite the statement piece for those that are looking for something unique to add to their laptop or desktop display.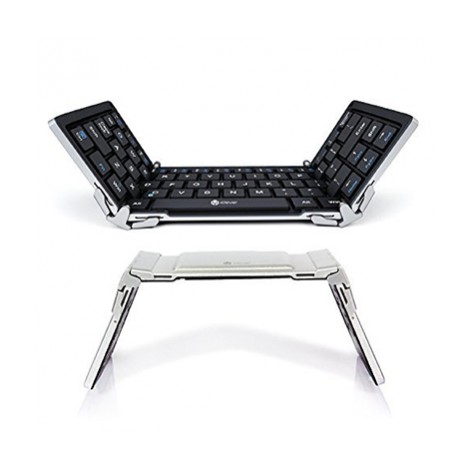 If you like the Bluetooth style keyboards this is a nice one. Lightweight and easily portable due to the lack of room it takes up this can be a great addition to your electronics if you need to travel a lot. This is not for someone who had thicker or clumsy fingers but it would work for most of us that like a slightly smaller area to have to work with.
Portable
This lightweight keyboard folds into a tri-fold blue teeth keyboard that can fit into your pocket. If you don't want to lug around your laptop or maybe only want to be able to take notes in class this would be a nice pick for you. It works with most operating systems and the Bluetooth Broadcom can operate at a range of 10 meters. More than enough when you're stuck in that board meeting or classroom.
Erogonomic
The aircraft grade allows texture makes for a higher level of durability, and the auto power off and sleep mode help to save battery power. It has a built-in lithium rechargeable battery so no worry about that last minute run out to the store to buy one get you through. Just plug it in and allow it to sit while you sleep at night to be fully ready for the next day.
Cost and Value
For a keyboard this size and with slightly lower battery life than some others, we were a tad disappointed at the price. It is certainly reasonable overall but as this is not a full-sized keyboard we feel it could be a tad more affordable. However, overall we were very pleased with what we could accomplish with this model and even had a few devotees created from the use of it. We do suggest trying to type with one before buying to be sure it works well with your fingers but otherwise not a bad find.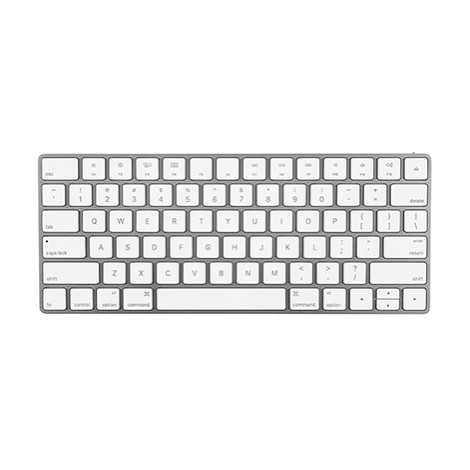 So for the apple users in the group, we knew we couldn't leave you out. Most of the keyboards we found were windows or OS compatible with a few that would allow you to give a mac a try. For the most part, though, this was the best one we could find when it came to what you may be looking for when it comes to Mac usage. Read below to find out if you agree.
Low Profile
For people who prefer a more shallow key profile, this is a great choice. The smallest amount of pressure on the keys allows you to type easily as opposed to the deeper keystrokes most of the boards require. It also helps with not overworking your hands and fingers quite so much. Something you probably won't appreciate full till you get used to this style of keyboard.
Battery Life
With a rechargeable battery, you manage to get about a month of use before you would be required to recharge. It comes with a lightning port that will charge your board fully in just a couple of hours so it's completely ready for another month of work from your fingertips. Not having to work about trapesing around a larger power source is a nice touch as well.
Cost and Value
This one definitely falls into the higher price range. Although we feel if you are an Apple user through and through you will appreciate this keyboard more than most. The Bluetooth connection is secure and all you have to do is switch it on to automatically pair up for work. The sleek lower profile design is comfortable to use and while it may require some use time to get accustomed to the positions of everything it will be worth the effort in the long run. Dollar for dollar, if you like the brand and are willing to spend the money this is a nice option.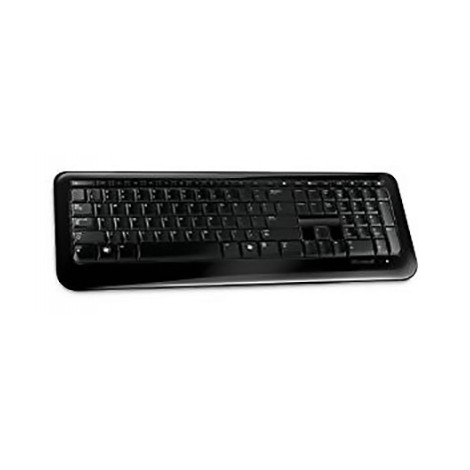 If all you need is a good Microsoft based product for your Windows OS PC, then you can almost always rely on the company themselves to make the product you require. With the MS wireless 800, you get a good price for a good Microsoft based keyboard.
Range!
While most people really do not need a 15-foot range to work from, if you are a teacher or do a lot of projected work for groups of people, it could be nice to be able to hook up and sit back without worrying you won't be able to use your computer from the comfort of a desk instead of standing or having to position yourself right next to the projector. With the MS Wireless keyboard 800, you can work from a distance with ease.
Battery status
You expect this with rechargeable products, but those that use a normal double or triple A battery, this is uncommon if not downright rare. It's nice to know you can watch an indicator and know exactly when you need to replace the batteries (or recharge them) before you find yourself stuck in the middle of something with a dead keyboard. Microsoft really thought this one out!
Cost and Value
This keyboard already has some value in the knowledge of the company but add to it the warranty and you know you can rely on it not tearing your wallet up. With the optimized power intake, it even cuts down on what we would normally consider a con- it makes sure your bought batteries last longer than with many other products. The only time this keyboard uses the power is when you hit a key- otherwise, it uses none. Finally, many of the products users have stated outright that when it isn't being misused, it lasts and does so for a lot longer than most other brands out there. So, if you want an already inexpensive buy that pays for itself double- this might be just what you are looking for.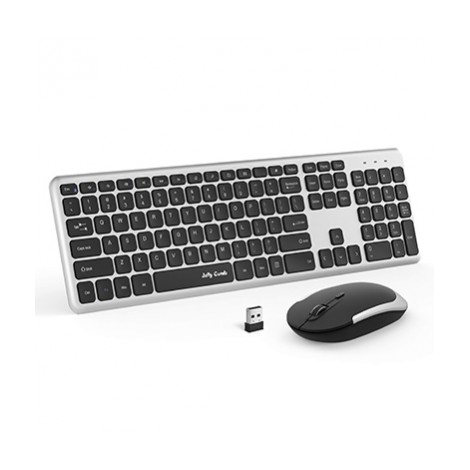 Many combo packs seem to focus as much if not more of their energy on the mouse and its functions. Since we are looking for great keyboards, this one came in number 7 because it really fit the bill with so many pluses on its side. Sometimes it isn't about flash and bang- it's just about how good the product you went for really functions.
What if I want the F keys and not music?
A lot, and we do mean a lot, of these keyboards, brag about how their F-keys are used for media and are more hotkeys than actual functioning F-keys. For some users this is fine, but among techies and gamers alike, you really want those keys to do their original purpose before turning up the volume or switching tracks. Thankfully this keyboard has an easy switch mechanism, so you can toggle which function is the main one- just press the escape key while holding down Fn (function) and you can switch your main use back to the actual F-key use!
Shhh… everyone's sleeping!
We've noticed many keyboards lay claim to this, but the customers claim that it is not as quiet as they claim. With this keyboard, however, even those who felt it didn't deserve the highest rank (due mostly to the mouse, which isn't what we were after anyway) admitted that the keyboard was nearly silent when they typed.
Cost and Value
With a 30-day money back guarantee and a two-year replacement warranty you know you are already covered if you don't agree with the rank and praise we gave this product, which really means it is down to the value. How valuable is it? Well, if you are looking for a full-sized keyboard that works like a charm, is quiet, has a protective cover, functions with Windows and doesn't require heavy set-up, then this is a dream! With simplicity, you are delivered a keyboard that works quick and easy the day it arrives and will be guaranteed to leave you satisfied.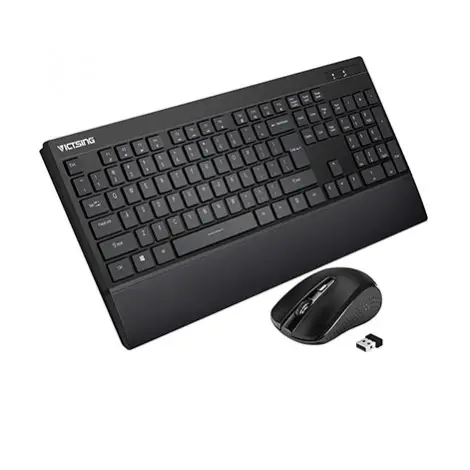 Hunting down a great buy that's both easy on the wallet and can work with multiple OS's? This may be exactly what you need. This combo works across both Windows and Sierra, so you can switch between the two with ease!
No driver downloads necessary!
We can't state how much we love it when we can just go immediately to using our computing devices, so having a keyboard and mouse combo that switches and works from the moment you stick the receiver into the USB port is awesome! If you have to switch between a PC and a Mac for work and college, and you have limited space, both on the desk and USB wise, this can be a lifesaver! For those online students, it also makes it easier when you have different programs on different computers and the one your online class is using is on the opposite computer as your live walkthrough it can make jumping between easy and near effortless!
Excellent customer service!
While some companies offer a warranty but are hard to get a hold of, or simply don't seem to really want to work with you, this one does! Not satisfied? Give them a ring and see if they can't help you work out the problem and resolve it quickly without the hassle of wondering if they are even listening!
Cost and Value
One of the cheaper buys money wise doesn't make this a cheap product! Its value far exceeds the money paid out. With all the added features and the ease with which you can work on making sure every need is met, you are sure to be satisfied and have a lasting keyboard and mouse set!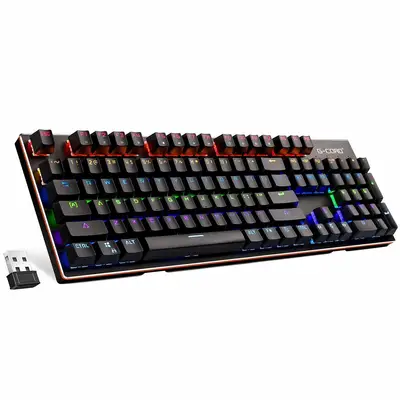 While most keyboards on our guide are quite versatile when it comes to their main use, this one is more geared towards those who appreciate a mechanical keyboard, gamers who want something different, programmers, typists and any who spends long hours at their computer and needs a more comfortable keyboard. Featuring anti-ghosting technology this keyboard was intended to prevent lagging from happening so that you will never miss a beat while typing important information or getting a message across.
LED Light Effects
If you like the idea of a keyboard that has backlighting this is the one for you! Not only does it offer one simple backlight but it gives you the option of selecting which backlight effect you would like. You can select from the following effects: Always Light, Horizontal Streamer, Vertical Streamer, Gradual Light, Light with Press, No Light or press FN and F9 simultaneously to change your lights at any given moment creating a customized effect.
Wireless and Wired
Another cool feature this keyboard has is it allows you to select how you would like to use it would you like to be completely wireless? Or would you like to be wired? For the wireless mode you will use the USB receiver that comes with the keyboard, and for the wired option you will simply plug the keyboard right in, and it will immediately convert to wired mode. The option is up to you.
Cost and Value
This keyboard is very reasonably priced, presenting customizable LED lights, duo connection option, an anti-ghost feature and more it's a statement piece that works with you and what your daily computer routine is.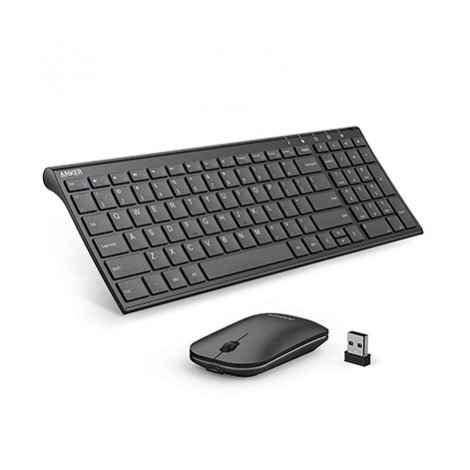 If you want to make a one-stop shop for both your keyboard and mouse, this is a great purchase! The wireless receiver works with both, which means less hassle and more open ports. Definitely a space saver for those with fewer USB ports on their laptops!
Company caring
This isn't common for computer-based accessories, but this company puts forth the extra effort to make sure their customers are satisfied. They even start with the product itself from the box! Included in the package is a Keyboard cover to help you protect your new device from any external damages. If you aren't satisfied, they even will work with you to see if they can solve the problem or give you a refund if necessary. For us, this definitely shows they want to know you are happy.
Joint Receiver
While those working with a desktop may not run into this issue as often, those of us using a laptop may really appreciate this nice feature. Wireless USB devices are often a necessary add-on, and many of today's laptops have a limited number of ports to connect those devices too. So, when you get everything plugged in you may find that you only have enough ports for two things and end up having to choose between a keyboard, mouse, or USB memory stick. That can get challenging if what your doing is working, and you need to use a keyboard to type, the mouse to properly scroll and your memory stick to store all the files. The fact that both the keyboard and the mouse that comes with it work off the same wireless receiver makes life that much easier!
No need for batteries!
The second biggest problem with any wireless device is the fact they can keep costing you even after the purchase. The reason being is that many of those devices on the market need batteries to operate, so, before long, you find yourself spending any money you saved on large boxes of double or triple A batteries. Thankfully this keyboard and mouse combo charges off the USB port and can even be used while they are charging! This is truly a great buy when looking to save money!
Cost and Value
We've already given you the value of this keyboard in the first two descriptions, and in that alone, it almost entirely pays for itself. The fact that it saves you as a combo device, prevents the hassle of needing to buy batteries and the customer service is amazing should have you right with us on saying it's more valuable than the asking price. Knowing it's easy to carry, the rechargeable battery life is amazing, and you won't have to worry about hearing yourself type as if you are at an old school typewriter are just added bonuses!

Subscribe to our Newsletter