Best Gifts For Hunters Reviewed & Rated for Quality
In a
Hurry? Editors choice: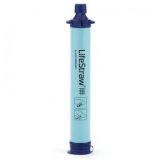 Test Winner: Lifestraw Water Filter

Shopping for a hunter is not the easiest task. When going out into the field many live by the philosophy less is more and if they don't need something to perform a specific task related to the job it rarely makes the cut to be taken on a trip. If it's not
gear
, what could you possibly get them that they would think is worthwhile? You'd be surprised how many great gifts there are that can make a hunter's trip easier, more comfortable and sometimes a little more proficient.
We've compiled a list of the top ten gifts for hunters that we believe are a "must carry" on any trip. If you want to see that elusive glow in their eyes, look at our top ten countdown of the best gifts for hunters and feel free to make use of our buying guide and expert tips. Let's dive in.
Standout Picks
Criteria Used for Evaluation
Effectiveness
A device that is thorough saves a lot of time and energy which is what hunters need and want. It eliminates having to get multiple devices to cover different aspects of the same job. This reduces bulk and clutter when traveling and removes the stress of having to store multiple devices. Many products on this list have up to 99.9% success rate and attack multiple problem areas at once. This makes them not only effective but highly efficient.
One of the most effective tools you can utilize is experience and it is always more useful when it comes from someone else. Taking direction when procedures have been tried and tested allows you a vantage point that can save you from making unnecessary mistakes. Some products on this list offers both professional and novice hunters the expertise they need to be successful when they are out on the job in a variety of different areas such as chosen strategy and tactics.
In addition to being thorough the time taken to carry out a task is also a criteria that affects effectiveness. You want to know that the device you have selected can get the job done faster. This does not apply only to other items available on the market but it is also in comparison to how long it would take you to get the job done yourself. If it does not save you time and energy on a task it won't be worth the trouble or the expense of acquiring the item in the first place.
Use
Having items that cover a full range of use in any particular field makes it an asset to have. It limits your having to procure another item to fill gaps that the original just cannot perform and this is what you get when you purchase some items on our list. They fully cover a wide range of activities associated with the acquisition of the item making them an all in one masterpiece that would make any hunter happy.
This is also the case with many of the books provided on this list. No one wants to head into the woods carrying a mini library but you do want to ensure that you have the direction you need when a situation comes up. Having a book that covers not only tactics and strategy but also do's, don't and how to's makes it a tremendous asset. Knowing the steps to take before, during and after a hunt puts you in a winning position from the start.
There are times though when being exception at just one task is enough. This is especially the case when that task is pivotal to your success or failure when out in the field. Tasks that involve the hunting, tracking and catching of prey need not be multi-purposed but they do need to be exceptional at getting the job done and there are quite a few items on our list of gifts for hunters that have a tick of approval in this vital category.
Durability
The materials used to construct some products give them an edge when it comes to durability. Some types of the exact same material can offer added benefits that help to create a strong, long lasting product. When it comes to wood for example some types of wood have higher density than others which makes them more equipped to handle high wear, high impact situations and there are many other instances where this principle is applicable.
It's the same when it comes to fabrics and fibers. Two main factors that are generally considered is tensile strength and resistance. Some fibers have a higher tensile strength which measure the amount of tension or strain it can withstand without breaking, tearing or wearing out. When dealing with military grade materials, these tend to withstand weights of up to or exceeding 500 pounds which makes them ideal for any professional looking for a reliable product in high intensity situations.
Another benefit of some of the items listed in this review is their ability to operate independently. There are some products for instance that are maintenance free. Having to take a product apart to repair or maintain it can inadvertently cause damage or weakening of the structure itself. When a device is able to operate for extended periods on its own it tends to last longer maintain its initial strength which makes it an asset. Notwithstanding is the time and energy it saves, allowing you to focus on other necessary tasks.
Materials
DEET is an insect repellant that is colorless and almost odorless that generally comes in a liquid form. It can also be used in stick and lotions. Since most insects sense people by detecting the chemicals on their skin this product causes you to become invisible to them. This compound is for external use only and ingesting it accidentally can lead to problems including irritation and vomiting. It is vital that measures such as the washing of hands after use are taken to avoid accidental contamination or ingestion of the compound.
The materials you choose to use have a large effect not just on the strength and quality of the item but also on the cost. This is certainly the case when it comes to print. Certain types of print use cheaper materials and low grade set up to minimize cost. The best quality prints are considerably more expensive than others which leaves consumers to decide on which aspects they believe are the most pertinent. This, however, does not affect the efficiency of the time.
This is not always the case as there are times when material quality can have a direct effect on how well an item performs. In the case of blood proof bags. The main idea is to store you game after catching and butchering. If the case is poor quality it can make a small job tedious as the smell alone will certainly scare away any animals left in your vicinity. Blood is very difficult to get out especially when it comes to clothing. High quality products and construction materials will ensure these problems are eliminated.
Ease of Use
When choosing a gift for a hunter to take with them on a trip it needs to be lightweight and easy to carry. Speed and agility are key factors when on a hunt and having multiple objects that can not only weigh you down but make a lot of noise is more of a hindrance than an asset. Many of the items contained in this review weigh around two pounds and under making it easy for hunters to use without their having to expend too much time and or energy to get the job done.
Having options can really improve the ease of use when it comes to almost any product. Conditions out in the field are rarely ever ideal and this calls on hunters to adapt to their external and sometimes even environmental conditions. Their gear needs to be just as versatile and adaptable as they are. Being able to adjust a device so it performs as expected in the face of an unexpected change in circumstance makes it an asset in the books of any professional hunter.
Storage capacity is yet another feature that improves the ease with which an item can be used. No one would appreciate having to search in ten different areas to gather the things you need. This takes up a lot of unnecessary time and energy. It is far more beneficial to have all your tools stored in one convenient place. It is even better when that container is compact and easily accessible which gives you the freedom to spring into action when a situation calls for it.
10 Best Gifts For Hunters
Subscribe to our Newsletter