Best Webcams Reviewed & Rated for Quality
In a Hurry? Editors choice: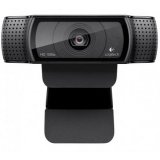 Test Winner: Logitech HD Pro C920

There is a wide variety of reasons you should look into having a webcam. Starting with the basics, you can take still shot photos or videos that save to your hard drive disk, or are easily emailed to friends and family. There are several free services on the Internet that allow you to stream your live video. Additional software is available so you can set up your webcam to act as a security camera in your home. Some of these even come with a built-in motion detector. If you have a family members or friends who live far away, you can use your webcam to connect and enjoy live conversations. 
Standout Picks
Criteria Used for Evaluation
Use
First of all, make sure you need one! Most laptops are now equipped with a built-in webcam that may serve the purpose you need. Even a few desktop computers will have one. Consider the reason you are thinking of purchasing. Do you simply want to video chat with family and friends, or are you needing something for business video meetings, training webinars, or watching a video podcast? All of these things will affect the resolution, frame rate, and type of application you will need. It is important to do your research and make sure that your computer is compatible with the webcam you are considering.
Advanced Features
High Definition Resolution Camera
Features
Most webcams will come with a built-in microphone. Make sure that it says, "noise reduction," or "sound absorption," or something similar. There is a whole lot of background noise in our lives and we don't really even realize it until we are trying to video chat and can only hear the wind and the dogs in the background. The microphone that will block all of that is the one you want to be looking for.
Brand
While there will often be less expensive, knock off brands of webcams you can purchase, you should be vigilant in getting a brand name you know and recognize. The customer service will typically be much better, they will likely have a warranty on their product, and there is a reason they have been around long enough to become a household name. Spend the little bit extra and go with someone you know.
Visibility
This is also an essential part of purchasing a webcam. You are not always going to be in the ultimate lighting situations. Your camera should be able to adjust to excessive light and/or dark. Most of these webcams do, to an extent, but make sure that this is something you research before deciding on which camera suits you best.
Top 10 Picks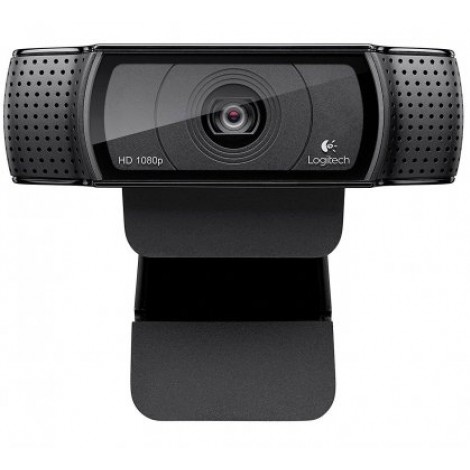 This product offers a full 1080 video calling feature with up to 1920 x 1080 pixels. You'll get a remarkable picture with the party on the other end of the line and be able to be updated with the most recent versions of Skype. It has correction in low light, noise reduction, a stereo microphone built in, and is ready for a tripod. You will find this webcam to be compatible with Windows 7 and higher. It will work great for personal use as well as supported video conference calling. It comes with a USB port and easily connects to the internet. Logitech is a leading name in the world of webcams, and you won't be disappointed.
Leading Brand Name in the Industry
While there are times and situations that it suits you well to buy a less expensive, less familiar name brand, there are some things that it is just better to go with what you know. Logitech is a company who has paved the way with being innovators in design and technology. Their products are high quality and accurate, and they focus on pushing the boundaries of performance. Logitech products will most certainly be something you arHigh-Resolution
High Resolution Video Recording
This webcam features a full 1080p high def video calling which will always keep you updated with the most up to date version of Skype. Whether you use this video call for personal or professional use, you want to be able to see your other party clearly. This webcam also has dual built in stereo mics with automated noise reduction and low light correction. This is one of the best cams on the market and has really nice features.
Cost and Value
The price of this webcam compared to the product you'll be receiving is nearly peanuts. This is an incredibly sharp and premium product for a remarkably small price tag. This webcam can serve so many different purposes, is high quality, and will last for a very long time. It is compatible with almost everything. No matter your need, you'll be pleased with your purchase.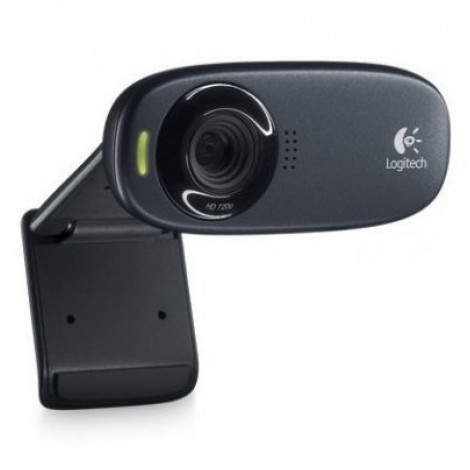 This high-quality webcam will work with Yahoo Messenger, Skype and Microsoft Live Messenger. It is compatible with Windows 7, 8, as well as Vista. You can depend on getting high definition 720p video calling using most major applications. The webcam comes with a built-in microphone including noise reduction and also features automatic light correction. You can also take high-resolution snapshots up to 5 megapixels. Logitech is a reliable brand name in the technology and webcam business and supports a 2-year limited hardware warranty with this particular
Logitech Fluid Crystal Technology
This feature provides crystal clear images and rich colors. It's just like being there in person, almost! The wide-angle lens and autofocus capability gives a picture that is simple to stream and upload to facebook or other social media in just one click. You can easily snap a picture and send it to family or friends as a high-quality digital photo with software enhanced up to 5 megapixels. The autofocus also corrects automatically so you'll look great even in a shadowed backlight or dimly lighted room.
2-Year Limited Hardware Warranty
I always appreciate a company who is willing to back their products to their customers. Logitech does this by guaranteeing that their webcam will be free from any material or workmanship defects. Customer service will walk you through some steps to see if you can remedy the problem, but will also be able to repair, replace, or refund the purchase price upon return of the product. That is a big promise and makes this product worth looking into.
Cost and Value
This is a great webcam with plenty of extra features for a considerably small price. It will be a perfect addition for your current program and is excellent for personal use. Setup is simple and it runs easily. The picture quality and the built-in microphone work well. The autofocus and lighting correct feature work together to remove the flaws from your video calling. Add all of that to the 2-year hardware warranty, and you have yourself a really great deal!

3

. Logitech C270 Widescreen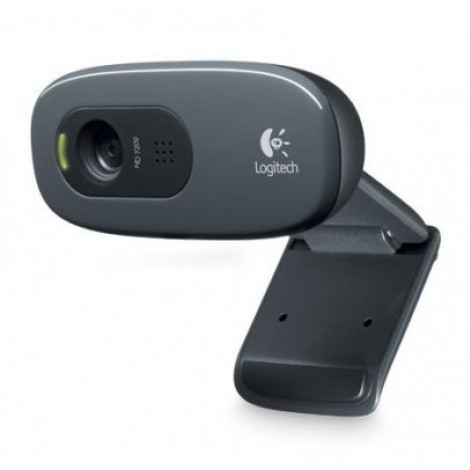 This is a slightly smaller, less expensive version of some of the other Logitech webcams. You will still get the HD 720p video calling capability and HD video recording, with ample hard drive space. You can take crisp and clear 3 MP photos and it has a hi-speed USB 2.0. You will also find the built-in microphone that filters out background noise, as you've come to expect with Logitech quality products. This particular webcam is compatible with Windows Vista, Windows 7, and Windows 8. It is not compatible with Windows 10 or higher. Please make note of that before deciding to purchase this webcam.
Built-in Microphone Filters Background Noise
There is nothing worse than video calling with your family or friends, being able to see their faces, but not being able to hear what they are saying because you're capturing everything else that is going on in the room. The built-in microphone which filters out the background noise is exceptional at eliminating that problem and giving you a crisp, clear sound to match the picture on your screen. This is a crucial feature to look for when researching your new webcam.
Automatic Light Correction
With this automatic light correction feature you will get the best image possible, even if you're in a shadowed light or dim lighting in your home. You want to see the party you are talking to clearly, and you would certainly want them to be able to do the same! The HD video has more frames per second than many other webcams. The widescreen lense allows your friends to see more of you, and videos will be easy to stream, record, or blog.
Cost and Value
This webcam is very inexpensive for the quality of product you will receive. It has a nice wide screen which allows for a very large, nice picture. This webcam features the Logitech Fluid Crystal technology which creates a crisp, clean picture in high resolution. It has the built-in microphone with filtering to get rid of the background noise, and can video capture up to 1280 x 720 pixels for a remarkable video recording.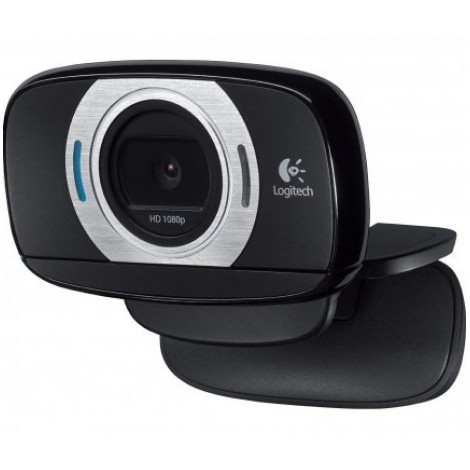 If you're looking for a high quality webcam that allows you to video chat in HD, you don't need to look any further. This webcam will record sharp and vibrant high-definition videos and capture even small details. It is compatible with Windows 7, 8, XP, Vista, and 10 and allows clear high definition videos on Google Hangouts, Skype, FaceTime, and most video services. It has a full 360 degree rotating camera, a fold and go design, and a base ready for a tripod. The autofocus zooms in on clear close up shots and captures some of the finest details. It also has a microphone built in to filter out the background noise.
High Definition Video Chat
You will be pleased with the vibrant and sharp 1080p videos this webcam provides. It can capture the finest details online. The flexibility and performance of this webcam is unsurpassed in its quality for this level of camera. The autofocus is "razor sharp" which gives you crystal clear images and allows you to pick out the smallest details at the other end of the line.
360-Degree Fully Rotational Camera
With this product you will be able to continue on with whatever you're doing in the day while you visit and chat with your friends and family. Simply turn the camera to wherever you are and enjoy their company. You can easily swivel the webcam to show the party on the other end anything in your room, wherever the action is at that time. The convenience and super sharp images of this rotational camera will be one of your favorite things about this one!
Cost and Value
This webcam is very affordable and provides such a great image that you'll think you should have paid triple for it! It has all of the basics you'd expect from a Logitech webcam, with so many perks it'll be one of the best purchases you have made. There is a great warranty on this product, so if you have any manufacturer defects you can follow the prompts through customer service; to either troubleshoot, replace, or return your webcam. The cost of this camera is amazing, compared to the value of the product you will be receiving.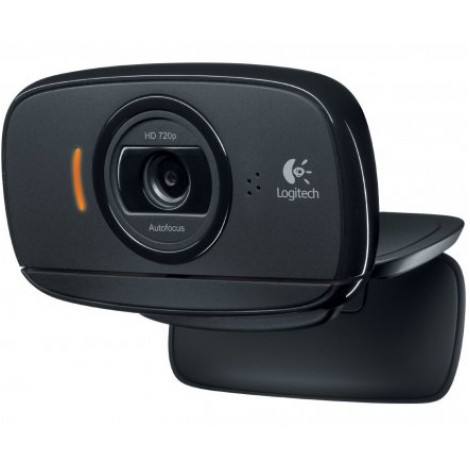 If you're looking for a small and nice looking webcam that is reasonably priced, good quality, and compatible with Windows 10 or higher, you have no need to look any further. You'll be surprised at the video and streaming quality of this option. The fold-and-go portability is also hard to beat!
Built In settings
It has built-in settings which will allow you to follow your face, brighten or darken your surroundings, move around, or zoom. There is a red light that appears when you are recording, so you'll never need to wonder if it is working or not. It works best to grip it on the top of your computer monitor as opposed to sitting it on a flat surface because of the bumper grip pad on the underside of the camera. It is compact and inexpensive, which makes it a win-win if you're hoping to stay in touch with friends and family.
Ultra Smooth Autofocus Feature
You will be instantly impressed with the autofocus feature of this webcam. It flows so smoothly you can hardly even notice it happening. It will automatically correct for lighting whether it be harsh or dim and also includes a noise-canceling microphone built right. It also comes equipped with a 360-degree full motion swivel camera so you can show the entire area you are in, as well as carry on with your activities while video recording or chatting with family and friends.
Cost and Value
For the cost of this camera, you will be surprised at the video quality it has. However, if you're big into gaming or need to do some professional conference calling, you may want to look at something a little higher tech and video capable. If you're wanting to visit with family and friends over Skype, Google Hangouts, or FaceTime, this webcam will do the trick just fine. The autofocus, zoom feature, and noise reduction microphone will always be an asset you'll appreciate. Great customer service, hooks up easily, and is compatible with a variety of Windows programs and provides great reception.

6

. Microsoft LifeCam HD-3000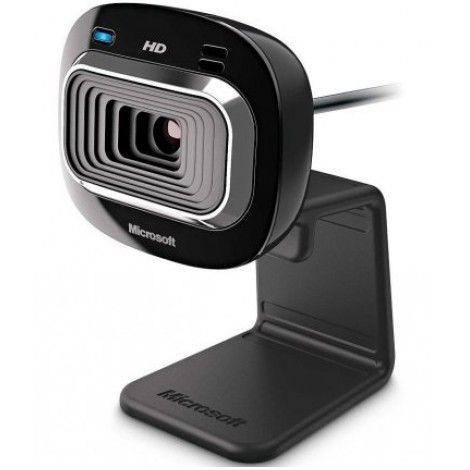 The Microsoft LifeCam features the TrueColor Technology which gives you some of the most bright and colorful video recordings and calling you can find. It features a widescreen lens with 720p high definition chat that aims to please the most particular of users. There is a built-in noise reduction microphone which will block out most of the background noise you'll encounter. It sets on a universal attachment that works on your desktop, notebook, or laptop. This webcam is ideal for live streaming and gaming. It easily handles dark or light backgrounds and continues to make your picture look great. This is a great quality webcam at a remarkable price.
Auto-Focus Widescreen Lense
The widescreen, high-definition lense produces spectacular photos, videos recordings, and video streamlining. Even on the lowest setting available the shots on this webcam are remarkably clear and have no hesitation, which is essential when doing a conference call, or even when visiting with family and friends. No one likes a long pause or delays with real-time video streaming. This camera has a true color option that will adjust the brightness and contrast of your lighting that gives you the perfect look. The installation guide is easily downloaded from their website and is very step-by-step for setting up your program with your computer.
Warranty and Support Policy
Microsoft provides an extensive return policy which offers a variety of different options. They guarantee their software products as well as the hardware and are experienced in handling both. As long as there is no damage to the product at the hand of the customer, Microsoft is willing to help repair, through their extensive customer support program, or replace your product. Different products have different warranties, so when looking at your options make sure you find the particular webcam you are looking to purchase. If you do have to return your webcam for any reason, make sure you delete any of your personal information before sending it back!
Cost and Value
When you look at all the benefits of owning this camera then compare it with its price tag, you will be astonished. This is such a high-quality webcam with high definition, widescreen video chat, a noise reducing microphone, TrueColor technology, a universal attachment base, and so much more. The low price associated with it seems quite improbable, but it's true! You definitely get a great webcam with a great company name attached and pay a small monetary fee. Throw in the refund policy and you really have yourself a steal. It easily attaches to your computer, laptop, or notebook and has a clear audio with built-in microphone and acoustic noise cancellation. This is definitely a webcam to consider!

7

. Microsoft LifeCam 720p HD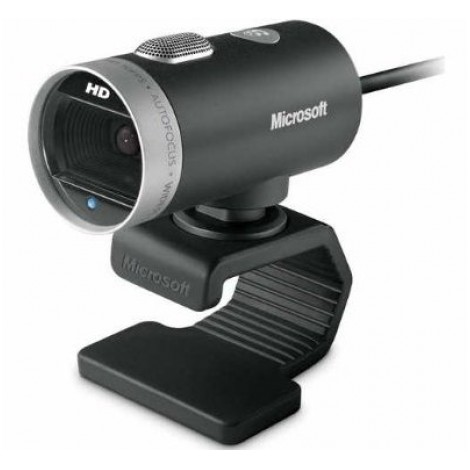 This webcam has everything you could need for your online video streaming. The 720p HD widescreen video sensor will capture videos up to 30 fps. It has auto-focus in a high precision glass lens with world class optics. This webcam features ClearFrame Technology which delivers a smooth and detailed video. It also comes with digital noise cancelling microphones which will improve speech quality from the other line. It comes with a flexible stand which works on notebooks, laptops, and desktop computers. It has a nice, lightweight aluminum body. This is a camera that will satisfy all of your needs and has a remarkably affordable price.
TrueColor Technology
The high quality 720p HD widescreen video will capture and share all of your happiest moments with friends and family. It has a LifeCam Cinema that lets you relax and enjoy your video streaming while the camera does all the hard work. It will automatically adjust the exposure for bright and vibrant footage. The high precision glass lens gives an even sharper video despite lower light conditions. You will find a noise cancelling built-in microphone that will improve quality for the best conversation you can have online.
Lightweight Aluminum Frame
The first thing you'll notice about this camera is how lightweight it is. It has a flexible stand that will connect to your desktop computer, laptop, and notebook without worry of overloading its capabilities. All of the electronics inside are stored in the aluminum frame which completes the lightweight and durable body of this eccentric webcam. When you can combine high quality performance with ease and portability, it can be considered a win win situation. This will be a great purchase for your webcam needs.
Cost and Value
This webcam is inexpensive, high quality, lightweight, and durable. It comes with a flexible stand that will connect to a number of devices, and is compatible with a variety of online videos. It will be great for business conference calling and visiting with family and friends. No matter what you are needing a webcam for, this will be a great purchase that you will be satisfied with for many years to come. The high quality, widescreen lense and digital noise cancelling microphone provide a smooth and detailed video that will not let you down.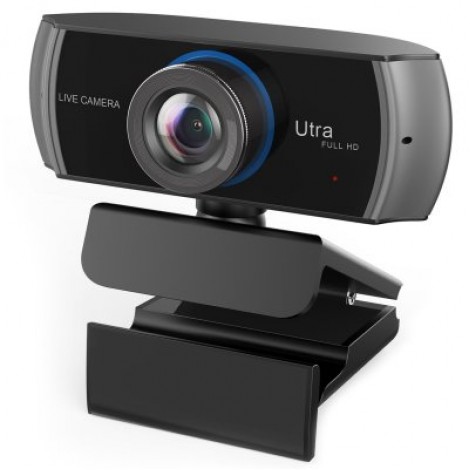 This webcam is sure to fit all of your webcam needs. It has a great, high-definition lens as well as a noise cancelling microphone. It is very easy to use and is simply a plug and play with almost all reasonably updated interfaces. It is great for all purposes from video conferences to facebook lives.
Facial Enhancement
Forget a filter, this webcam will do the work for you! You'll look beautiful and flawless without using any additional filters or editing on your part. The facial enhancement feature will recognize your face and optimize the image in a way that makes you look your best. Again, this is perfect if you're trying to look good for your video interview or doing a Facebook Live for your business. Be confident that you always look your best.
Perfect Sound
There are several features that enhance the sound quality on this webcam. It includes dual stereo mics built right in that will go a long way in reducing the noise and making it more pure and clear. While you still won't want your screaming child in the background, this webcam does help to make it slightly less interruptive.
Cost and Value
This is a nice webcam and you will ultimately pay the price of all the added features. However; if you are really looking to produce quality streaming videos or have high definition conference calls, the cost is easily worth it and you won't even bat an eye when making the purchase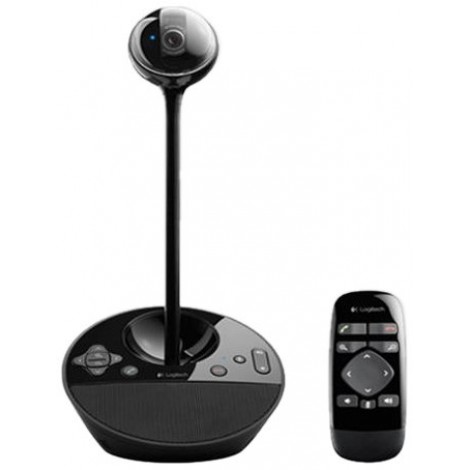 This is a much higher quality webcam than most of the others on this review. It is made specifically for conference type calling which includes a 78-degree field of view, and 180-degree pano tilt with remote control, and a zoom feature that will ensure the entire group can be in the video. It has a built-in, duplex speakerphone and noise cancelling microphone. The unique design combines high definition video with audio clarity for maximum performance. So many extras with this webcam, including broad application compatibility. It is optimized for Microsoft Lync and Skype but will work with most other platforms as well.
Razor Sharp Images
Carl Zeiss Optics combined with an autofocus feature deliver the highest quality images of any of the competitor's cameras. This will allow close up, detailed images without being fuzzy or grainy. Because of this feature there are some bandwidth requirements that you should be aware of before purchasing. It is compatible with Windows 7, 8.1, or 10, macOS X 10.7 or higher, and a variety of other platforms. The high definition video and superior speakerphone audio will be perfect for your small group conference calls. The omni-directional microphone eliminates background noise and echo. You will feel like the conversations are happening in the same room.
Remote Control and Base Button Controls
Meeting the needs of your clients via conference calling is essential to the success of your business. Having the ability to Skype, FaceTime, or other means of online communication needs to be right at your fingertips. With this remote control and base button control feature, you can quickly and easily control the camera pan in and out, tilt, zoom, and turn the volume up, down, or off with just the touch of a button. You will find this one of the best features of this webcam and once it's yours, you'll never look back!
Cost and Value
This webcam is priced a little bit higher than some of the other cameras on this list. However, it is specifically made for a higher tech conference call and boasts all the extras to go with that. Obviously if the camera is made for large groups and important meetings, you will absolutely love it to visit with your family and friends. You will feel like they are in the same room with you! Just having the remote control makes this one worth the extra money, in my opinion.

10

. Cimkiz A871 USB Webcam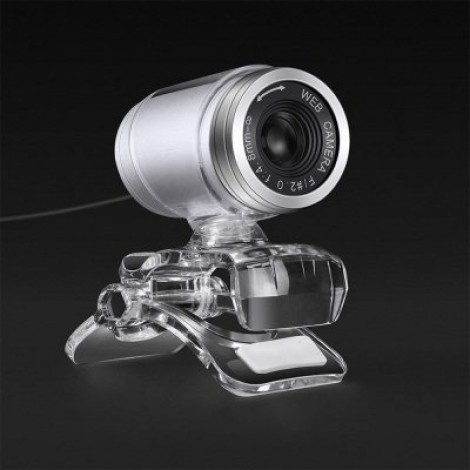 This is a fun little camera that has a convenient angle rotation and will rotate up or down 45 degrees before you determine the best location and set the adjustable screws. You can change the angles at your convenience. It is designed for a laptop or desktop, or you can choose to lay it on your desk and adjust the angles to whichever works best for you. It is multifunctional with several different applications and is easy to set up. It has a built-in sound absorption microphone which allows you to move around without the worry of interruption. The high definition computer camera gives you an incredible reflection. If you're looking for an inexpensive webcam to enjoy chatting with your family and friends, you've come to the right place! You will get a clear and steady video and an overall enjoyable experience.
Compatible with Several Applications
Nothing is more frustrating than receiving your new webcam and getting it all installed, just to find that it is not compatible with the application you use most. That problem will likely not occur with this webcam. The Cimkiz works with Skype, Windows Live, Yahoo, AOL, and many other popular instant messaging applications. The USB 2.0 interface also allows plug-and-play which is a nice feature to include.
Remote Voice Reception
This little webcam features a built-in sound absorption microphone which allows you to move around freeling without the worry of interruption. You can wander out 10 meters from the camera and still be heard clearly. It is easy to set up and use and has a 480p high definition computer camera as well, which makes this a very effective little package.
Cost and Value
Very inexpensive little camera with enough of the essentials that you will be able to adequately visit with family and friends. The sound absorption microphone also allows group chats, as you can be as far away as 10 meters and still be heard clearly. It is recognized by almost all instant messaging applications which makes it worth what you'll pay. Definitely a great webcam for the price, that will not disappoint!

Subscribe to our Newsletter