Best Fujifilm Cameras Reviewed & Rated for Quality
In a Hurry? Editors choice: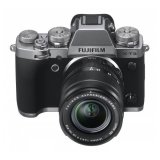 Test Winner: X-T3

Once considered among the biggest and best
camera and imaging technology companies
, Fujifilm has fallen down to another step these past few decades. They've become a niche camera manufacturer with a heavy emphasis on what the brand used to produce. Find any hipster photographer or analog junkie, and there's a really strong change that they've got at least one Fujifilm 35mm film camera. However, in the past few years, Fujifilm has done a whole lot to change the middle-range to premium fabulously made mirrorless cameras. In particular, they are one of the most popular brands among street photographers of the 21st century.
Standout Picks
Criteria Used for Evaluation
Use
Fujifilm is a brand that knows people want to be able to use their cameras for a long, long time. Versatility, durability, and longevity are important factors in figuring out the benefits of purchasing one camera over another. But all of these factors fall under one umbrella term that we can call "use". Can we use the camera in the rain? At sporting events? What exactly can we use these cameras for? Fujifilm knows that these are the kinds of questions their consumers are asking when looking to purchase a new camera. They've taken these considerations into the processing of all of their cameras, and we've now taken the time to sort through them too.
The use of each and every camera is unique, which can make it hard to compare them. Sometimes the waterproof camera will be the best option for the job, while other times we'll want to bring the Instax Mini to the party (literally). Use can sometimes be thought of as a contextual thing, but when building this buying guide we were sure to include both common usage and context-specific uses.
By looking at both what the intended use for each camera is we're better able to recommend it to shoppers who are looking for a specific type of camera. That being said, we also made sure to look at the functional use of the camera. By being able to list whether a camera had autofocus, high def capacity, and video modes, we could more accurately compare the cameras based on their inherent virtues; not just judging from a potential context. We believe that this paints a full picture of every camera, allowing you to make the best choice.
Features
Being that a lot of these cameras have features out the wazoo, it's only right that we count this as one of the criterias we looked at when building this buying guide. Not only do we get an idea of what the cameras can do, but we can also compare and contrast the cameras from a practical perspective. The features might be the icing on the camera-shaped cake, but we're not going to exclude them. After all, icing is the best part!
Many of these cameras have features that are similar to one another. While some people might think that it seems silly to go through and compare the same features, it's actually a handy tool for setting a quality standard. Quality of the cameras can mean anything from material quality to battery life, all the way to the functionality of the features. Comparing the same features over and over again allows us to hold the cameras against each other and judge what the strengths and weaknesses are of each one.
Unique features are also something that we look at, as those are the treats that we love to gift our readers with. In fact, we wouldn't be surprised if that was everyone's favorite part. Special features like super zoom and high quality video are all aspects that we love to point out. The special features can sometimes make or break a person's decision to purchase the camera!
Value
Value is something that is incredibly important no matter which way you slice the cake. But it's not always straightforward. In the world of technology value can go from top-of-the-line to clearance rack pretty quick. That doesn't excuse any laziness or shortcuts that lesser companies might try and pull, though! Value is an essential when we're looking at cameras. A digital camera is something that, presumably, we're going to be using for many years. It's because of that that we need to take value into consideration. There's a fine line between spending too little and having to replace it after a year, and overspending on something that won't be worth it in the future anyway.
Judging value in our technology is often as straightforward as looking at whatever price tag is attached. Generally you get pretty much what you pay for when it comes to expensive cameras. But that doesn't mean it's futile looking at budget options or exorbitantly priced pieces. The trick is to weigh the value against the cost. That's the true judge of value. We've gone through and found the cameras that offer all the features and quality of the high end cameras, but at budget costs. We've also found average cameras that could blow high end cameras out of the water.
By identifying which cameras are a good value for their cost, you know that you're going to be getting a great bang for your buck. At the end of the day, that's where value comes from in the technology sector.
Brand
Is it silly to list brand as a criteria when we're looking at cameras that are all from the same brand? To be honest, no; we don't think so, but we're a little biased because we wrote the guide and did all the comparisons. Brand is really speaking to the cameras compared to the brand's typical quality and standards.
By looking at how these cameras stack up to Fujifilm's typical brand standards is important. By judging whether or not Fujifilm's meeting their own standards with the product, we're able to determine whether the product is worth purchasing. This is where brands come in incredibly handy. Knowing what quality is typical of a brand makes it easy to determine if it's a good value or not.
10 Best Fujifilm Cameras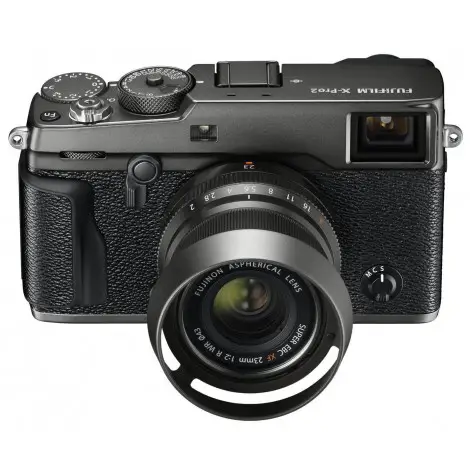 What makes the modern Fujifilm line-up astound is their attention to details, their desire for quality small-bodied cameras, and their nods to a day dissolved a long, long time ago. The Fujifilm X-Pro2 Mirrorless Digital Camera is inarguably one of the greatest mirrorless cameras on the market today, the entire world over. It has flare, and flavour up to your eyeballs and is consistently seen slung over the shoulder of Earth's most prolific street photographers. It's number one on our list for a reason, and could easily be number one on many other lists that include other brands.
Fuji Color
Probably one of the most desired portions of a modern Fujifilm camera is their ability to hold onto the types of tones and colors that we all once thought came with film. Fujifilm colors are a renown output for Fujifilm cameras. It's something that people fawn over, and can almost spot out of a crowd with shocking accuracy. Those soft blue and yellow tones across their prolific X-Trans CMOS APS-C Sensors have truly made their mark on modern photography.
Electronic Rangefinder
The idealistic point-of-view for things like street photography, the rangefinder, can make insanely perfect framing a reality, being able to see your frame before it actually gets perfectly in front of the camera lens. But, Fujifilm doesn't stop there, and they bring some modern technology into the rangefinder world, adding multiple electronic displays within the viewfinder for displaying a ton of information, and zoom options.
Cost and Value
Being one of the greatest cameras available today -- in the realm of mirrorless digital cameras -- the Fujifilm X-Pro2 will gouge you a bit in the wallet department but comes chockful with modern marvels, and all of the Fujifilm charm you could ever want. It's one of the most popular cameras out today and for great reason.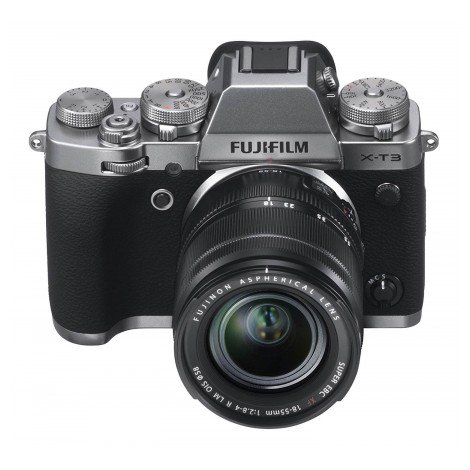 Continuing their modern trend of redesigning retro fitting cameras to be astounding 21st Century wonders of digital art, the Fujifilm X-T3 is the latest in the X-T line-up and is a very capable step down from the X-Pro2. Made only slightly comparable in price due to its release date, and updated internal organs. The X-T3 is a fantastic little camera, with a whole lot going for. It would make a viable number one set-up in anyone's gear bag.
X-Trans Gen IV
Fujifilm cameras have made their mark on the industry by continuously not dropping the form and filter that makes Fuji end products look like they belong to Fuji. A lot of those tones, and edge smoothness come from their internal sensors, paired with their glass. The fourth generation of X-Trans CMOS sensor is an astounding treat to the eyes, and clocks in (on a small-bodied camera) at a shocking 26.1 Megapixels.
4K Video
One thing that Fujifilm -- regardless of how much they have spent trying -- isn't known for is having a camera line-up with sturdy and worthwhile video recording features. They're attempting to change that by offering up the X-T3 with a widely powerful 4K video mode, at 60 frames per second. It's a truly competitive ability that most Fuji cameras just leave alone, because they're famous for stills.
Cost and Value
It's the freshest of the pocketable Fujifilm cameras, and their street cred has continued to skyrocket with alongside the launch of their fantastic products, so the price is reflective of that. But it isn't shy one abilities thanks to it's insanely powerful interior, and the continuous updating of classic Fujifilm internals.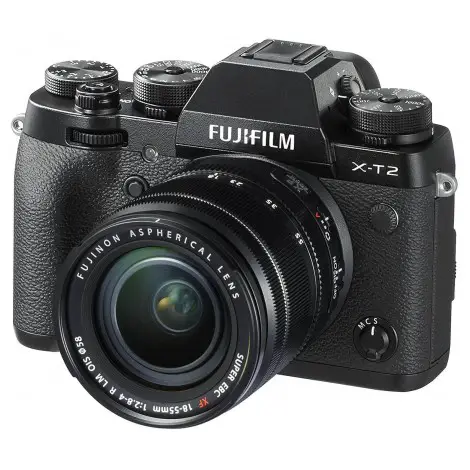 Just as the X100F is one of the most popular cameras around, the X-T2 isn't very far behind it. It's a comparable camera in almost every way, except that it can shoot 4K video at 30 frames per second. The X-T2 comes from a long line of X-T cameras, and it has been something that Fujifilm will most likely continue to put a lot of work into. Buying into the X-T2 system now, is a fantastic choice if you're looking for a small-bodied premium camera.
4K Video
Even though it lacks the proper full 180 degree tilt screen needed by vloggers, the fact that this relatively tiny Fujifilm camera can shoot 4K video at a standard pace of 30 frames per second makes it a competitive and viable option for cinematographers of all kinds. It truly uses that 24.3 Megapixel X-Trans III sensor to its fullest.
Fast Views
With the invention of digital cameras, came the adaptation of digital viewfinders. Something that was insanely necessary became just a part of the tool-kit with the transition to digital imagery. A major drawback to digital viewfinders is the lag in display while the computer attempts to redirect the feed from the lens to your eyeball through this tiny screen. But Fujifilm has developed their internal high-precision digital viewfinder with care, resulting in almost no lag whatsoever.
Cost and Value
A few stops up on the price scale from the X-T100F, the Fujifilm X-T2 is among the most popular Fuji cameras on sale today. It can be seen floating around the streets, in the hands of all kinds of photographers, no matter which city it is you live in. It's a genuinely wonderful piece of gear.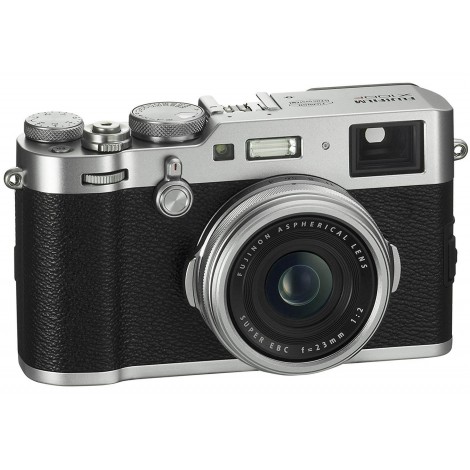 The Fujifilm X100F has been my favorite camera for the past three years. It's one of the nicest feeling cameras, in your hand while you're shooting, and has that newest level of polish that the 2010 and beyond retro metal Fujifilm bodies have. It's almost Hasselblad like in its appealing appearance. Something one can't help but ignore. But the guts are also incredibly capable, and the glass compliments the heart with ease.
Focal Points Galore
If you asked any serious photog what they noticed first when switching from something in the under a grand range, to something more professional, they might say the focal point metering. Grand pieces of image capturing equipment, like the Fujifilm X100F, have an insane amount of adaptable focal points. For instance, the 8-way mode of focal points utilize the cameras whopping 91 focal points to ensure exactly what you want is the hero of your images.
X-Trans CMOS III
The Fujifilm X100F is one of their first cameras to feature their (then) recently developed APS-C Sensor, the X-Trans CMOS III. The 24.3 Megapixel slugger can capture stunning quality and sharpness, all while playing extremely fair with the cameras max ISO of 12800. It's a beautifully capable machine. A stunning tool for those street photographers out there.
Cost and Value
We dipped a little low in the price range department with our last addition to this list, so we thought "this wouldn't make a good roller coaster if we didn't head back up", and now we're here. The Fujifilm X100F is one of the most prominent, and easily portable powerful cameras on the market right now. It's no wonder it's the first choice for so many street dreams stills wizards.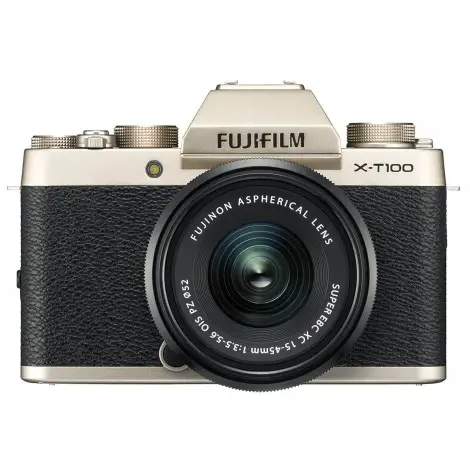 Heading backwards in time from the Fujifilm X-T100F camera, the original X-T100 was groundbreaking in it's powerful but small form. It resurged in the market for mirrorless digital cameras, and reshaped the future for the street photography world to come. This, the bundle with the 15-45mm f/3.5 PZ lens is now (thanks to market depreciation slopes) one of the best cameras you can buy at its price point.
The New Barebones Fuji Approach
In a world and time where all the biggest and most popular camera manufacturers are attempting to constantly overstock their cameras in both abilities and function, the Fujifilm mirrorless cameras earned a lot of cred by pairing things down. On the X-T100 for instance, you will find a few buttons on the backplate, three dials on the top, a shutter button, a viewfinder, and a screen. Nothing else. It began their revolution of the overcrowded camera body, something only offbeat expensive European camera manufacturers have done in the past.
Vlog Till You Drop
Thanks to it's universally loved complete 180-degree flip out screen, the Fujifilm X-T100 might be the cheapest, and sharpest vlogging camera on earth. It has a 24.2 Megapixel sensor, capable of recording lossless video at 4k resolutions, making it an absolute no-brainer if you're thinking about vlogging.
Cost and Value
Most technology industries have a rapidly accelerated depreciation rate, and the camera technology industry is no different. This camera, the Fujifilm X-T100 was one of the most expensive consumer mirrorless cameras of its time, but quickly fell to the "it's THAT cheap" range, thanks to the ever-expanding line-up of cameras at Fujifilm.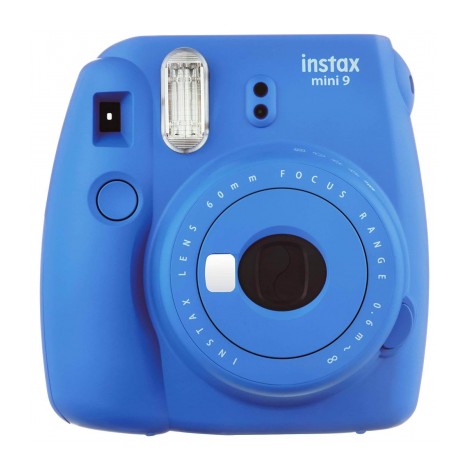 Color contemplation aside, the Fujifilm Instax Mini 9 might be the easiest buy in image technology history. It's a fun little tool to add to your arsenal, and thanks to some of their partner programs, it's widely available. There's no time like the present to recapture the hearts of youths, and rekindle a beloved format long-since run out of town.
Mass Appeal
One of the neatest, and positive things about the Fujifilm Instax Mini 9 camera is its appeal to the masses. It's not a very difficult camera to use, mainly because it doesn't have a whole lot of auxiliary abilities. It captures what you point it at, and prints out a polaroid instantly from the top. There's no learning curve. There's no real trial and error. It's just instant fun, instant images, and everyone can get on board with that.
Mass Availability
This plot point has a lot less to do with the price tag than one might think. Sure, it's only the price of a pretty decent meal out, but that's not what helped it catch fire. The Fujifilm Instax line-up benefited its most from being everywhere. Stores that sell cameras had/have them. Stores that sell the hottest fashion have them. Even corner stores had them in some places. They were, and remain, everywhere.
Cost and Value
An easy to use instant camera, that doesn't cost you all that much, that can be found and purchased in 30% (guess) of the stores you walk in to? That's what helped make things like the Fujifilm Instax lineup of cameras so popular, so fast. And they've managed to hold onto that newly grasped market, and have advanced it over the years. But nothing beats the simplest of them, the Instax Mini 9. Especially when you look at those awesome color choices.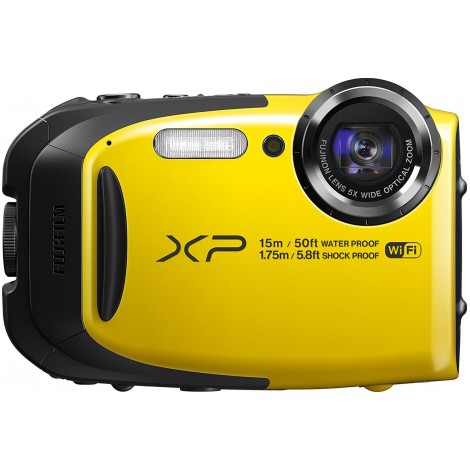 There is, and forever will be, a target market for those types of cameras that are more priced for that they are able with withstand, rather than how well they are able to shoot. Which is why companies like Fujifilm don't drop their line-ups of rugged, waterproof, weather sealed cameras. The FinePix XP80 might be the finest indestructible camera on the market.
Four Way Proof
Thanks to the types of photorgaphers that like to use cameras like these, folks like Fujifilm have to proof these bad boys to withstand a real beating. This, the FinePix XP80 is proofed up four different ways. It's waterproof up to 50ft (pressure, plus camera technology, is never a good mix), it's freeze proof down to -10 degrees celsius (14 degrees fahrenheit), it's shock proof from falls of up to nearly 6 feet, and it's dustproof. This all basically means you can probably take this camera with you whenever, and wherever you're going.
Instant Movies
Though no one is going to be blown away by the specs of any rugged life-proof camera on the market, it's a great thing that these cameras are suited to work, almost no matter what. Case in point, the Fujifilm has a dedicated record button on the top of the FinePix XP80 that allows users to instantly start recording footage so that you never miss capturing a moment.
Cost and Value
At just a few hundred dollars, being able to capture a moment in any situation, without the express purchase and use of expensive peripheral additions, is an absolute dream. It may never rival the mainstream world of camera technology, but the proof is in the … proofing. It can go where other cameras just can't, all on its own without cases, shells, or any of it.



For a company that claims to never have any desire to delve into the large sea that is full-frame cameras, Fujifilm sure does a whole lot in the step up from full-frame. Namely, their Fujifilm GFX 50 Medium Format line-up of heavyweight giants. The 50S is a killer option, and one of the most impressive readily available cameras on the consumer market right now. The newer, slightly less powerful version of this camera, the Fujifilm GFX 50R just came out, and is also a stellar choice.
Medium Format
Some of you might have only recently gotten into photography, and that usually means that you've experimented to a lengthy degree with digital, but digital has always borrow one thing from their analog predecessors, and that's format measurement. A "Full Frame" camera sensor is one that is 35mm in size, because that's what 35mm film used. A "Cropped" sensor is one that is smaller than 35mm, while a medium format (much like their analog bloodlines) are gigantic sensors that capture more visible information. In this particular case, the Fujifilm G Medium Format sensor is 44mm wide.
Studio Ready
One of the delightful and epic things about getting into the game of some pretty serious gear is that you've pretty much got all you need out of the box to really hit the studio, and make the best art you possibly can. With things like Copyright Data stamping, an instant focus lever, and most importantly, tethered shooting, you'll be good to go with your GFX 50S.
Cost and Value
It probably shouldn't surprise anyone that buying into one of the world's most prolific camera brands, with one of the largest format digital cameras on the globe, is going to be painfully expensive, but if the super serious type of game is the one you're trying to play, the Fujifilm GFX 50 line-up is a fantastic place to look.



Part of the charm that comes with Fujifilm's latest resurgence into the forefront of the imaging technology industry is their inability to let go of a "better time". It's that stranglehold on nostalgia that produces pretty much every design decision in their entire "X" class line-up of cameras. The X-A5 Mirrorless Digital Camera isn't going to blow anyone away (by today's spec standards), but at first glance, could easily be mistaken for retro technology.
Refined History
Although this may be a fantastically capable modern stills camera, with a 24.2 Megapixel cropped APS-C sensor, the Fujifilm X-A5 can steal your heart on it's exterior design alone. Plenty of amazingly talented photographers select style and use over specs and tech, and that makes the X-A5 an extremely viable retro-styled camera, even still in 2018.
The Perfect Kit Lens
Most camera manufacturers include a lens in the kit box when you buy into their system. This kit lens is something that could easily be considered an "everyday" lens. Something that is pretty good at capturing a whole lot, while leaving new camera owners wanting a bit more. Which makes it surprising that on such a relatively inexpensive, and yet powerful compact camera, Fuji would develop one of the best kit lenses ever made. The XC15-45mm f/3.5 beats out almost every single boxed lens from any developer.
Cost and Value
In this market, with some of the cameras we've already looked at, the Fujifilm X-A5 is almost laughably inexpensive. This mid-twenties megapixel street photog's dream is the ideal companion if you've got tiny amounts of space for gear, and sports one of the best retro-inspired body designs in Fujifilm's already pretty retro-centric line-up.



Inarguably the biggest reason for the recent climb back into the focus of mainstream popularity for Fujifilm was their decision to make some fun and retro instant cameras again. These cameras began their lives as impulse aisle nods to a generation long gone, but have grown so much of a fevered fandom over the past six or seven years that the name Fujifilm is common tongue once more. The Instax line-up of Fuji instant film cameras is one of those, but a new and rather potent image tool.
Neo Classic
Take, if you will, Fujifilms entire modern camera line-up. They all have one very strong point in common; they're clinging to an appeal of old looking cameras. Which, gives a huge leg up when it comes to instant film analog/digital hybrids because they ARE old tech, melded with new computing. The instant photograph was first commercially available in the late 1940's, and "polaroids" were born. Fujifilms first line of instant film cameras were called the Fotorama series, and not a whole lot but the computing has changed since their introduction in the mid 80's.
Brightness Detection
Probably one of the best additions to the instant camera since the inception of digital photography is the light sensor technology we are used to having at our fingertips in this generation. Fujifilm's instax line has the ability to measure light, and adjust shutter speed accordingly. This helps ensure all produced and printed instant photos turn out great.
Cost and Value
Normally, we wouldn't suggest jumping into the instant camera game with something like the Instax Mini 90, because it's close to the premium end of the market, but, we just couldn't help ourselves. This camera is an absolute treasure, and while it may not come with some of the perks that others do, it's an absolutely premium camera.

Subscribe to our Newsletter