Best Sony DSLR Cameras Reviewed & Rated for Quality
last updated
Mar 24, 2019
In the latter half of 2006, the merged duet of Minolta (a historic imaging company) and Konica, tapped out of the fight within the camera marketplace. The sold off all of their remaining businesses to Sony, a Japanese technology giant whom, back in the mid-nineties, launched an unexciting line-up of point-and-shoot cameras. Sony took what was the well-established history of amazing photography technology they just acquired, and re-invented themselves as the new, hip, and extensively innovative younger brother in the camera universe. Having established themselves as one of the best camera companies on earth today here are our picks for 10 best Sony digital single lens reflex cameras.
In a Hurry? The test winner after 221 hrs of research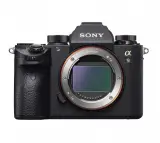 a9 Full Frame
Why is it better?
20fps shutter
Nearly silent shutter
693 AF points
Blackout free viewfinder
24.2 megapixels
In a
Hurry? Editors choice: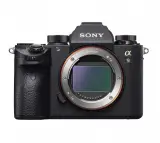 Test Winner: a9 Full Frame

5
Interviewed Experts
12
Researched Sources
8k
Total Readers
341
Reviews Considered
221
Hours Researching
10
Products Evaluated
Accuracy
Advanced Features
Adjustability
Ease of Use
Value
By Default
In Depth Review Top 10
a9 Full Frame
Alpha a6000
SLT-A58K
a99II
a7R III
a6500
a7 Full-Frame
a68
A3000
10, A77II
Table of contents
Criteria Used for Evaluation
Frequently Asked Questions
Sources
Criteria Used for Evaluation


Advanced Features
Straight out of the gate, it's easy to get bogged down by specs and stats splayed all over the shopping aisles. Camera equipment, or technology as a whole, can be a real pain for that reason. Everywhere you go, and everyone you talk to will spout specs until their faces turn blue because it's easy to sell someone on the bigger or the better if there are numbers to easily convey how much better they truly are.
In attempting to make this list for more than just those looking for a high-end professional camera, we tried to have a really decent spread of specs. This turned out to be a little bit more difficult, as Sony hasn't been one for mediocre or bottom-line specs for quite some time. So you're pretty much guaranteed a spec-juggernaut of a camera at any level if it says Sony on the front of it.
We chose some cameras that would be fantastic bodies to start off with. For those of you looking to break into photography or videography as a hobby, or a pastime. Then there's the mid-range stuff. These cameras are a little beefier in the stat sheets department but ultimately are best suited for the early-professional or the serious hobbyist. The top end of this conversations comes in with the "do I buy a small car, or a new camera" type of crowd.
The peak of the spec mountain is truly only justifiable by those whose sole job is capturing images or video. The price at the top of the mountain is far too staggering to play that kind of game if you're not going to be taking your job extremely seriously.
When shopping for digital cameras, it's important to note the megapixel count of the sensor (though this is probably the most overrated of all the specifications, it's just a nice sounding pitch item, so it has become a standard measuring stick). It's also key to be aware of the frames per second continuous shooting — because you don't want to miss a moment simply because your camera doesn't fire fast enough. Other things to note would be sensor size (full or cropped), as well as the video recording resolution, and weight.


Application
When it comes to technology as a whole, there's usually an extremely good argument for focusing on specifications and capabilities. But there's also a very good argument for paying a bit of attention to the quality of life features that come with said technology that might improve your work-flow or just the love you have for using it.
In the world of camera gear, a universe flooded with specs and measuring against one another, there's an entire side of the industry that is normally overlooked, and that's the quality of life stuff.
On or in cameras, the quality of life features usually include things like flipping or tilting display screens, digitally reproduced viewfinders or prism viewfinders, or even stuff like grip sizes, placements, and materials.
One of the biggest features to look out for in the twenty-first century is the addition of NFC, Wi-Fi, or Bluetooth communication. This extra transfer ability truly brings digital imaging into the current generation, and can make the work-flow between capturing, editing, and publishing go over so much smoother.


Value
Obviously, there's a price tag on all of these things, and as it does with most technology, the price you pay for your camera gear is often going to directly affect the quality of camera you walk away with.
If you're just starting out, you're going to want to spend a few hundred dollars on your entry-level box kit, but if you do this for a living, and need the cutting edge so that nothing is holding you back from your ultimate vision, then you're going to be spending thousands. And this is just a conversation about cameras. We're not even going to get started on how much money you're going to need if you want a world-class selection of glass (a "cool" term for lenses).
Heading into the camera shopping experience with a firm understanding of both your budget, and your goals, will greatly increase your chances of success, and retention of your sanity. It's a deep, and dizzying marketplace. Opening the doors with the narrowest of search criteria will make a huge difference.
At the end of the day, you get what you pay for. Sort of. Sony has a vast history of out-pacing it's competition without going grossly over in the price department. So you're in good hands when it comes to cameras here.
In piecing together our list, we attempted to snag the best of the best at all three of the major price-points, the entry-level, the amateur, and the professional.
Expert Interviews & Opinions
Most Important Criteria
(According to our experts opinion)
Experts Opinion
Editors Opinion
Users Opinion
By Default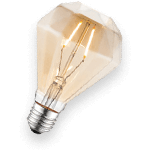 Go DSLR or go home!
We get it you're ready to graduate beyond your iPhone because you've been told (or you've convinced yourself) you've got some talent and a real eye for photography. Maybe so, maybe so but before you shell out the cash for a Digital Single Lens Reflex Camera make sure you've answered the one big question: Do you really need one? You can be a professional photographer without having a DSLR. And remember you're going to need to take care of it, it's not a toy. The point is, don't rush it! But if it's really something you want, remember that you get what you pay for, these are high quality, powerful devices, do your homework get the camera that works for the kind of photography you're interested in pursuing. And most importantly, have fun.
Frequently Asked Questions
q:

What lenses can I use with it?

a:

Sony, as a whole, has two major lines of camera lenses. Their A-mount series lenses, and their E-mount series of lenses. All of the cameras on our list will be standard with one mount or the other. But thanks to Sony's absolutely incessant need to keep your road free of blockage, they have a wonderful set of lens adapters available too. These will allow you to use an E-mount lens on an A-mount camera, and vice versa. So at the end of the day, it kind of doesn't matter which lenses you get, you can use them all. Though we suggest sticking with the lenses made for the mount on your camera body.
q:

What is a full-frame sensor?

a:

Set back in 1909, the idea of a digital or visible sensor was sized using what was (and still is) the standard film for an analog camera; the 35mm film. So, a full-frame digital camera sensor is measured to be 35mm. There are sensors larger than 35mm, which is how you get "medium format" digital cameras, even though there is no medium format film needed. In a camera that has a crop sensor, the sensor size is only a portion of that established full-frame (35mm). Meaning that the frame you see would be a fraction slice of the full frame available (but your camera can't see it). This complicates the mathematical focal lengths provided with lenses, as all of those focal lengths are based on the standard full-frame sensor at 35mm. Meaning a 50mm on a crop-sensor camera will actually act a lot more like an 80mm lens. Full-frame is the biggest and best of the standard sensor sizes.
q:

Is it waterproof?

a:

There are few cameras on the market that are actually waterproof. Most of the expensive gear is "weather resistant" which means it won't break down in the light rain, or the heat, or the cold, but that shouldn't stop you from trying to protect your investments. Even the most seasoned of professionals, with the five-thousand-dollar camera body that is "weather resistant" will still put rain covers on them. Just because the box says it will be fine, doesn't mean you should go out there risking your hard earned money. Especially if it's also how you make all of your dough.