Best Sony Video Cameras Reviewed & Rated for Quality
last updated:
Sep 27, 2019
Although there are a lot of great multi-purpose cameras on the market today, for the purpose of listing the best video cameras available from Sony, we're going to attempt to stick to single-purpose video cameras only (with one minor, popular exception). These cameras are no good for stills, as they are designed very specifically and carefully for use in recording moving images. Here, we will go over the ten best Sony video cameras that are designed to record amazing videos, while also attempting to bridge the wide marketplace by reaching for each end of the budget, and all kinds of needs.
In a Hurry? The test winner after 301 hrs of research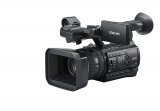 PXW-Z150 4K
Why is it better?
Lossless 4K Video
120 FPS
Premium Quality
Built-in ND Filter
Wifi and NFC Networking
In a
Hurry? Editors choice: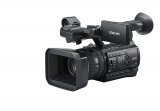 Test Winner: PXW-Z150 4K

21
Researched Sources
11k
Total Readers
17k
Reviews Considered
301
Hours Researching
10
Products Evaluated
Versatility
Features
Value
By Default
10 Best Sony Video Cameras
Criteria Used for Evaluation


Versatility
This isn't a pure action camera buying guide, so we've gone ahead and thrown durability out of the window. Instead, one should always focus on the versatility of their image recording gear. Whether this comes in the form of the camera you vet or choose being able to record both video and stills, or something that is so capable of recording videos that you won't find an instance where it isn't called for. Both should be considered, if only for posterity sake.
A versatile video camera can be something like our top choice on this list, that is so blatantly talented in the realm of recording video that you could make amazing home videos, stunning action captures, independent films, or even semi-pro and amatuer blockbusters. These cameras don't mess around when it comes to recording crisp, clear, and perfectly balanced moving pictures. Most of the high-end video cameras on the market don't make for easy or viable options for those looking to also take photographs with their camera, but you can always rip some still images from the footage you've shot.
The other side of that versatile coin are cameras that can do more than one thing relatively (or insanely) well. These include things like the Sony line-up of action cameras, that are extremely capable of mounting anywhere, and capturing footage of almost anything, as well as that of the recently earth-shattering line-up of Sony mirrorless full-frame cameras. The latter are so very capable of capturing some of the worlds greatest still images in such a small body, as well as recording high-quality, lossless 4K video.
Regardless of which direction you swing -- towards the fully-fledged video recording device, or the stills camera with video prowess -- you've got a whole lot of options out there, and there is no better company to hone in your search on than Sony. Something we just couldn't have said (or even dreamed of saying if we wrote this only a decade ago).
We sought versatility in all of it's forms for this list, and we suggest that if you cannot narrow down the needs you have for your video capturing device, you do the same.


Features
When it comes to electronics, specifically the type of technology that is often used in the capturing and sharing of video for whatever reason, the features list is common across the board.
Whether you're looking to capture epic moments with an action cam strapped to your head and a bungee tied around your ankle. Or, you're seeking out a star on the Hollywood Walk-of-Fame via an illustrious directorial career. Or perhaps you're just looking to ensure that everyone gets a copy of your niece Janet's fourth grade play for christmas, there are a ton of things that all of those tools will have in common.
Things like a built-in microphone capable of great sound capture, or at the very least an aux input for external microphones, or a monitor and on-board screen for playback, and live view, you should note that these standard features should not be missed, and one can easily put together a list of products to vet that all share these quality features.
That which you should never do without are features like the ability to record video in at least 1080p resolution or higher. It's 2018, and even if you fall back a few years to save some dough on an amazing camera that has unfortunately been made out-of-date via constant iteration in the industry, you should never settle for anything below 1080p. It's just not necessary, and it's a large leap in quality that is extremely noticeable even to the untrained eye.
Keep your eyes peeled for video cameras that include features like high frame rate recording, or specific frame rate recording (for those specific needs). Also pay attention to the recording output. Video cameras from this generation should all include at least one external output port for direct recording to external hard drives, and at the very least a single SD slot or micro. Anything older than that (as far as technology is concerned) will cause more headaches than it soothes.
We sought out all Sony video cameras with the most common of modern technology and features, and you should too.


Value
Value is a very tricky thing to judge when it comes to top-tier video cameras. The market is awfully expensive on a standard basis that one must restructure the way they look at purchasing technologically inclined gear, so to avoid any panic.
Things like the professional quality, large-bodied video cameras nearer the top of our list can run upwards of a few thousand dollars, making it a hard nail to bite. But, the value arrives by the trainload if that's the station you get off at. There are few industries the entire world over that compete with the absolute professional version of themselves, but Sony has a handful of offerings in their catalog that could fit right in on any major film or tv set.
The other end of the tracks sees a few different ways to get the most value out of your purchase. Options like the completely refurbished (authorized even, by Sony) video cameras that are practically brand new, or the outdated and since discontinued cameras that once raked in the thousands, but now might only cost you a few hundred.
Then there are the action cameras and handycams. These take the bottom spot on the bleachers because they just aren't quite as capable of extremely high-quality video recording. Instead, they focus their development efforts on other avenues, like being more portable, or being durable enough to take a skateboard wheel to the noodle.
One thing we know for sure is, that seeing the name Sony on the side of the video camera -- regardless of which section of this market you're shopping in -- spells value in every sense of the word. You can't go wrong with a modern Sony video camera.
Expert Interviews & Opinions
Most Important Criteria
(According to our experts opinion)
Experts Opinion
Editors Opinion
Users Opinion
By Default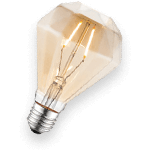 Video Cameras Still Have a Place in Modern Society
Some of you may be asking yourselves, "Do I really need a video camera in this day and age?" Of course, to be able to answer this question appropriately you must ask yourself what you're hoping to video. A cute video of your cats getting goofy on catnip or your kid saying something hilarious may be best recorded on your smartphone. After all, many phones that are being released these days are equipped with incredibly high-definition photography and video capabilities and the ability to share it instantly via Facebook or YouTube is incredibly drawing. But, that said, your smartphone can only take you so far. They have limits. If you want features like optical zoom and exposure controls, you're going to need to start considering purchasing an actual video camera.
Quick Facts
The video camera was originally created for use in the broadcast media. It wasn't until the early 80's that the transition from analog to digital video began. It was actually an innovation from Sony that helped to kick off this transition. And Sony came back into the picture in a big way in the early 2000's when they designed the world's first high-def video camera.
Other Factors to Consider


Ease of Use
The ease of use that is provided by Sony video cameras like any of their action cameras, or their handycams, are pretty obvious. They are extremely capable machines with intentionally simple user interfaces. The extraordinary end of the spectrum, the professional grade video cameras, they have a different kind of ease of use. Instead of being "simple", they are over capable, making it easy to opt for any of them when in need of something that can and will capture stunning video footage.


Sound Quality
The best piece of advice that any gearhead or cinematographer could probably give you is that you should always worry about the sound. Get something fantastic and external. But, if it's onboard sound you're looking for, Sony has a bunch of amazing tricks up their sleeve, because all of their video cameras (even the a7R III) have surprisingly great onboard camera microphones. It's key to pay attention to the sound quality and microphone specs when considering a video camera, especially if you're considering using the on-board microphone.
Frequently Asked Questions
q:

What is video resolution?

a:

The easiest way to explain resolution is by picturing a display. A modern display (monitor or television) is made up of thousands of little dots that display picture color, when seen side-by-side with all of the other pixels, they make an image. Image resolution is a term used to describe how large an image is. This is usually displayed in ways like 1080p, or 4K. This means that if an image (including moving images) is 1000 pixels wide, and your television is 4000 pixels, the image must be stretched four times to fit. It will look blurred a bit. So when your shiny new video camera states that it records video images at 4K resolution, it's telling you that the maximum resolution capable of being output by your camera is four thousand pixels wide. Most modern televisions and displays are only just catching up to this technology.
q:

Is it waterproof?

a:

No. That's a bit of a short answer to an unfortunate reality. And it's not the most accurate of answers. You see, if we're talking about the action cameras on our list, they have waterproof cases (housings) that can make the camera waterproof, but the modern imaging technology markets just haven't reached the standard of waterproof cameras in most cases quite yet. There are a lot of accessories one can buy (like raincoats for your cameras) that can keep the water away from your expensive gear, but you're unfortunately on the hook for that, and should keep in mind the weather and exposure to elements before filming.
q:

Can I change the lens?

a:

Yes and No. One of the downsides to the video camera specific market is that almost all of the consumer level gear is designed and manufactured with a fixed lens. This means that you cannot change it. This is a side effect of their need to have digital and optical zooms, as well as the fact that these cameras aren't for the serious professional filmmakers out there -- the cameras they need do have interchangeable lenses. The action cameras on our list also have fixed lenses, because their glass is extremely small, and lives within a durable housing. But, there are some amazing mirrorless full-frame cameras made by Sony which look like tiny DSLRs, and they have interchangeable lenses, because they are designed for still imaging works and that often calls for changing lenses a lot.
Subscribe to our Newsletter