Best Digital Cameras Reviewed & Rated for Quality
In a
Hurry? Editors choice: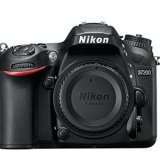 Test Winner: Nikon D7200

There are times where you need to take a shot at a very specific shutter speed which isn't controllable on a smartphone. Furthermore, taking photos with your phone will drain the battery which means that you can't use your phone for other tasks such as playing games or making a call. If you are planning on doing any sort of photography behind taking some casual snapshots then chances are that you will want to purchase a high-quality digital camera. After, the better your equipment is, the better your pictures will be as well.
Standout Picks
Criteria Used for Evaluation
Size
While advertisements and salespeople will talk about megapixels, the truth is that you only need 16 or more megapixels to create a high-quality image. For this reason, what you really need to look at is the size of the sensor. The sensor is analogous to the film in the old cameras. The larger the sensor, the better the camera is able to capture the image. This can be really helpful when you need to take a picture in a low light situation. Essentially, a larger sensor is able to "see" better and will capture more light than a smaller sensor. The ability to capture more light will result in the camera taking a picture that has better detail which means your picture will be sharper.
The problem is that there is no universal way to measure the sensor that allows a consumer to make an apple to apple comparison. Some of the sensors are measured in inches while other ones are measured in millimeters. The rule of thumb is to get the largest possible sensor to get the best image quality. A larger sensor may also increase the price of the camera as well so if you do not need the highest possible image quality then it's fine to step down on the size of the sensor. There are a lot of charts available on the internet that will help you figure out what size sensor that you need to get the quality images that you are looking for. Just remember that when it comes to sensors, bigger does mean better in terms of image quality thanks to its ability to capture more light.
Adjustability
There are two kinds of zooms in digital cameras. One is done with software, which essentially increases the number of pixels in an area to make the appearance of a zoom. This kind of zoom produces images that are granulated and they start to look blurry as you zoom into an area. The other kind of zoom is done the old-fashioned way with lenses that increase light. This is called optical zoom.
Optical zoom is what allows you to take clear pictures at long distances. The higher the optical zoom, the farther away you can be from your subject and still be able to get a clear picture of it. The moon is a common subject that is used to demonstrate optical zoom in a camera. Cameras that have less zoom (measured in Xx, as in 30x, 40x, 50x) will not be able to take a detailed picture of the moon. Cameras that have a higher optical zoom can take pictures of a crater of the moon because they are able to capture more light.
There is a trade-off when it comes to optical zoom. Since it relies on glass lenses, the more zoom you have the more the camera will weigh. It also means that the camera will cost more. You should decide on the amount of zoom that you are actually going to need when you are purchasing a camera. A zoom of 24x will allow you to capture the detail of most sporting events from stadium seats and is suitable for most people. Wildlife photographers or people who take pictures of landscapes may want to have a higher zoom than others.
Responsiveness
Flash refers to the bright light that is emitted by the camera to illuminate a subject when a picture is taken. It is used in low light situations because ultimately the camera needs light in order to work. There are two different kinds of camera flashes that you can get when you are shopping for digital cameras. One is the built-in flash that is integrated into the camera and then there is the external flash that you can get that plugs into the camera.
The internal flash is built into just about every kind of camera and it may not even be possible to find one that doesn't have this feature. It's not a bad feature to have since you will always have the flash available to you when you need it. Many modern cameras have different settings on the flash that will offer you some control over the light that is produced by the flash. The problem is that you can't control the direction of the light when you are taking a picture.
This is where an external flash is helpful. It lets you control the strength and the direction of the light. An external flash is an optional accessory but if you plan on taking high-end pictures, then you will need to spend extra to make sure that your camera can work with an external flash. Otherwise, you are not going to be able to use an external flash with your camera. An external flash can make an important difference in the quality of your picture so it is well worth it for you to have a camera that is compatible with one.
Sound Quality
Just about every kind of digital camera has the ability to take video in addition to still photos. The quality of the video is something that you are going to want to pay attention to when you are purchasing a digital camera because higher-end cameras will normally be able to take higher quality videos. There are two kinds of videos which are HD videos and the new 4K video.
HD is an older standard that stands for high definition. It is typically measured in pixels such as 720p HD or 1020p HD. The higher the number is before the "p" the more pixels are taken which turns into a higher resolution. Just about every kind of camera can take videos in HD and will encode the video to common formats such as MP4 so that other devices can play the video that is recorded by the camera.
4K Video is a new standard that takes videos at a resolution that is well beyond anything that can be accomplished by HD. Since TVs and computer monitors are getting larger, it may be well worth it for you to spend the extra money to get the modern standard. Many HD videos will start to look granulated on modern screens due to the large size of the screens. Since 4K captures more pixels, these videos can scale to the larger displays and will look sharp and clear when they are played back. The additional pixels also means that they have more information that you can use when you are doing post processing such as video editing or extracting still frames from the video. However, if you do not feel that you need 4K, you will be able to save by going with HD.
Capacity
Megapixel is the buzzword that is used to sell cameras. The specification refers to the number of dots that will make up the final picture. More dots will ultimately mean that more detail about the picture has been saved to memory which in theory should mean that the camera will save better pictures. The truth is more complex than this and requires additional explanation.
Megapixels can only save information that is actually captured by the camera. That means if the camera has a small and weak sensor, then it isn't even going to be able to take advantage of its megapixel abilities. So you need to think of the sensor as the input to the camera and the megapixels as the output. Many people are confused by the megapixels and think that more megapixels automatically turns into better-looking pictures. The reality is that the sensor and the camera lenses have more to do with the photo quality than the megapixels.
However, the opposite is also true. If you have a camera with a great lens and sensor but low megapixels, then information has to be discarded in order to store the image because the camera can't save all of the required information. This is why the sensor, lens, and megapixels all work together. When you are considering purchasing a camera, you will want to look for large numbers next to the megapixels, but that isn't going to be enough information to base a decision on. You are going to need to look at the camera in its entirety to make sure that it takes high-quality pictures. Otherwise, you can end up being disappointed by the results.
10 Best Digital Cameras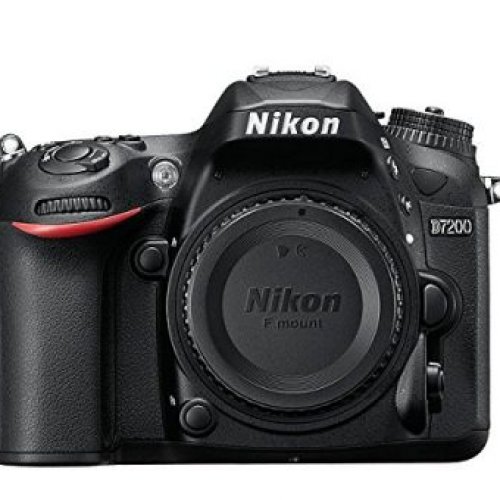 D7200 is a premium device that is made by Nikon. It has features that any professional would consider being a necessity when it comes to taking great pictures. You can also take advantage of its low light features that will let you take great images in darker rooms without having to use the flash. Its built-in WIFI will also let you share your pictures instantly.
WiFi
This device has wifi built into it which allows you to share any picture with a nearby device. You can use this is plenty of creative ways such as instantly sharing a picture to a tablet.
High Speed Frames
It can capture pictures at a rate of 6 frames in a second. This allows you to get great shots of moving subjects such as wildlife or sports because it will take multiple shots.
Cost and Value
Due to this being a premium device, you will find it sold at a price that is well above the average price. It's a high-end device that is meant for professional use.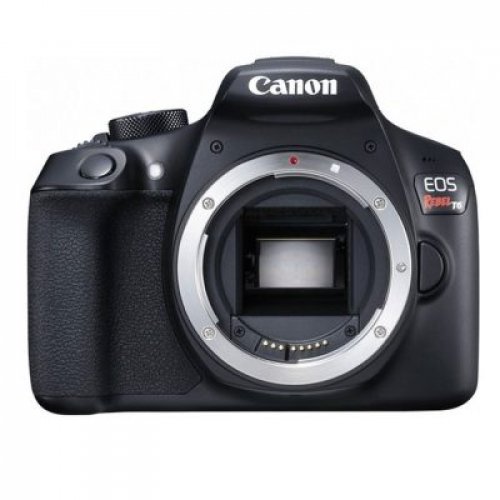 Canon is a well-known brand in the photography industry. This is a high-quality camera that offers plenty of the features that you would expect to find. Some of those features include the ability to take 18MP images, UV protector, and 3 FPS shooting speed. It also has wifi so that you can share the pictures to another device.
Auto Flash
You can save power by using the auto flash feature on this device. This feature will only activate the flash when it is actually required which will cause the battery to last longer.
LCD Display
The backside of the device has a 3 inch LCD display that allows you to see the pictures quickly and brightly. This will let you see how each shot turns out.
Cost and Value
You will find this item sold at a price that is around the average price. This makes it into an excellent value since you will not have to pay a premium price for a premium camera.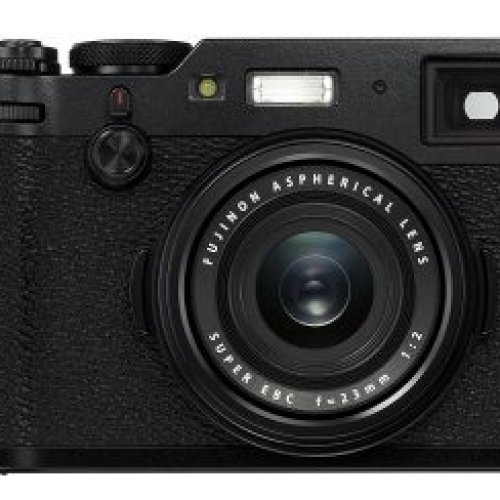 Here is another high-end device that many professionals will find to be useful. It offers features such as an ISO dial, shutter speed dial, and even a focus lever. This will let you fine-tune each of your shots so that you can get the best possible quality out of each and every picture. Your artwork will look its best with this device.
ISO Dial
It has an ISO Dial built into the top of the device. This allows you to fine-tune each of your shots so that you can capture the high possible quality in your images.
Parallax Correction
The parallax is corrected in real time. This helps to make sure that what you see in the viewfinder matches what the camera sees when you take a picture.
Cost and Value
You will find this device sold at a price that is much higher than the average price. The higher price is due to it being a professional-grade device.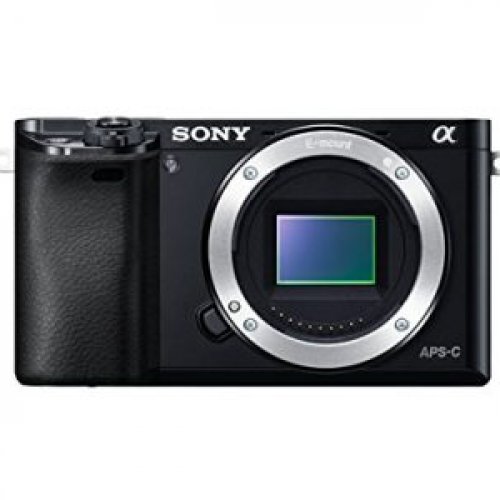 This is a great choice for when you are looking for a high-quality device that is still small and compact. The camera is only half of the size of competitor DSLRs so that it is easy for you to take with you and carry around. You will love it's fast autofocus features and it can shoot at 11 FPS.
Compact
This device has been engineered to take up about half of the room that a normal DSLR would need. It also weighs less than other DSLRs so it's a great choice.
11 FPS
If you are taking a picture of a moving target, then you will love the 11 FPS mode with a fast autofocus that allows you to take clear shots of moving objects.
Cost and Value
You will find the a6000 sold at a price that is slightly higher than the average price. It's well worth premium because it's small and has a high FPS rate.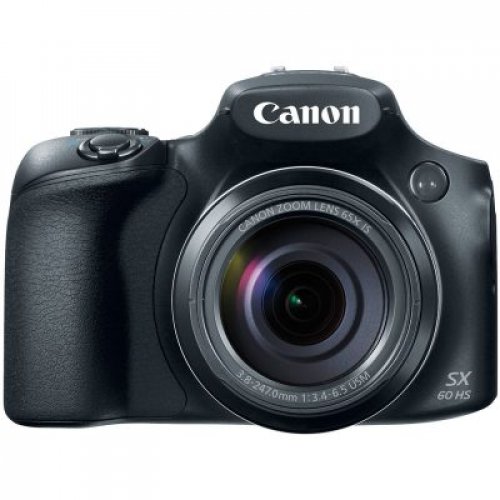 The Powershot SX50 is a great choice for taking high-quality pictures and videos. It's able to record MP4 videos at 1080p which lets you capture all of the action in a single video. Additionally, the camera has a 16.1-megapixel lens that will get all of the stunning detail out of every subject. You will love what this device can do for your photography.
Wifi & NFC
You can wirelessly transfer videos and images to another device using the Wifi or NFC features. This makes it easy to instantly share a picture with another party when you need to do so.
RAW Mode
Most devices compress images to save space which reduces image quality. This one has a RAW mode that leaves all of the information about a photo intact so that you can post-process easier.
Cost and Value
You will find the SX60 sold at a price that is slightly lower than the average price. This lets you get a great device while still being able to save.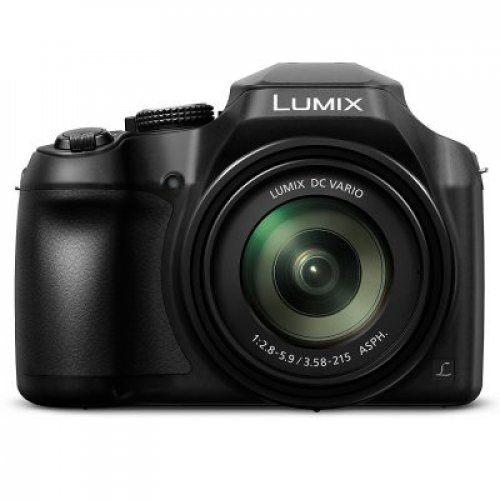 The Lumix FZ80 is a great choice for when you need to take shots from a distance. This makes it into a great device to use for taking pictures of wildlife but you can also use it as a general purpose device as well. It's great for just about any kind of picture in regular and low light so that your photography looks its best.
60x Zoom
The lens is able to zoom as much as 60x so you can take detailed shots from a long distance. This makes it great for city shots or taking pictures of wildlife.
30 FPS
Moving targets can be photographed at a rate of 30 frames per second. This will help you get the best shot when the subject is moving so that the image isn't blurry.
Cost and Value
You will find the FZ80 sold at a price that is below the average price. This makes it into a great option because it has high-quality features at a lower price.

7

. HeroFiber Nikon Coolpix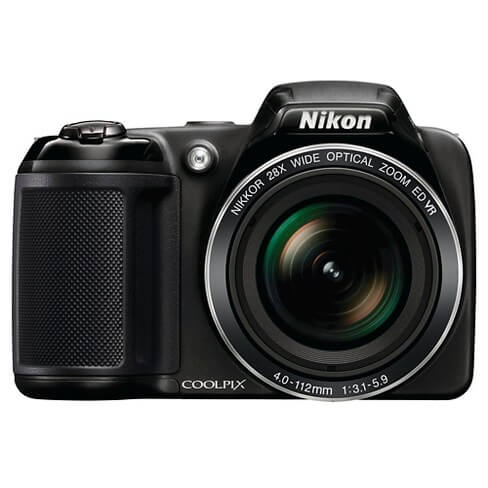 The Coolpix is a great option for people who are looking for something that is more affordable. It allows you to take great pictures from a long distance with it's 28x zoom. You can also record 720p videos along with audio. You will be able to take sharp pictures thanks to the 20.2 MP CCD sensor all of which turns this into a great camera.
28x Zoom
You can't always get close to your subject which is why this device features a 28x optical zoom so that you can take detailed shots from a distance with this camera.
HD 720p Videos
It's able to record high-quality videos as well. This device will capture videos at 720p in HD quality along with the audio. You can use it to record some of your best live memories.
Cost and Value
You will find this item sold at a price that is lower than the average price. The lower price turns it into a great affordable option for anyone who is looking for a great camera.

8

. Panasonic Lumix FZ1000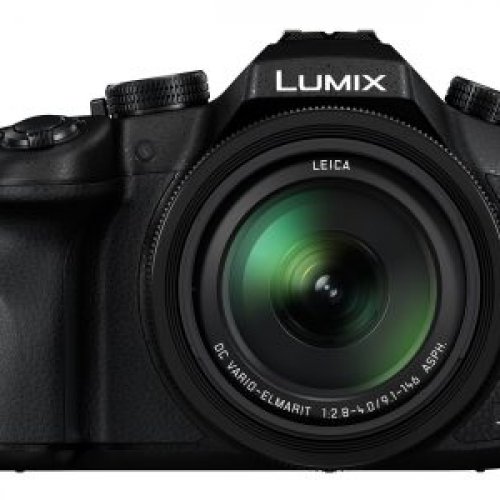 The FZ1000 is a great choice for when you need to get the absolute best from your photography. This is a high-end camera that can take videos in 4k mode and you can easily switch to the photo mode for taking still shots. Everything is captured at the highest possible resolution so that you have all of the detail that you want and need.
5 Axis Correction
All of your still shots will be sharp because it has the correction on 5 axis so that you don't have any blur around the edges due to unsteady hands or camera shake.
Remote Shooting
It can connect to your phone using WIFi where you can control it remotely. This lets you take pictures without being immediately behind the camera which is great for group photos.
Cost and Value
You will find the FZ1000 sold at a price that is higher than the average price. The higher price is due to it being a premium camera that offers lots of high-end features.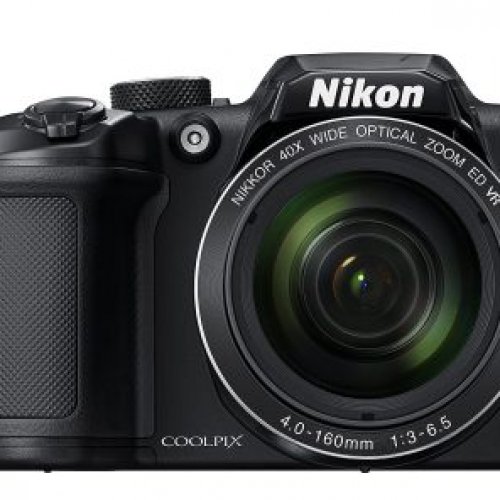 You can use the B500 for capturing wildlife in detail or taking a great profile shot of the surrounding landscape. The device is perfect for getting detail from a distance thanks to its 40x optical zoom along with the addition 80x digital zoom that is offered by the device. You can use it for just about any shot and get professional grade quality.
Smart Phone Compatible
It has Wifi, NFC, and Bluetooth so that it can link with your smartphone. This lets you transfer pictures between devices or even control the camera remotely using an app.
40x Zoom
The optical zoom is able to zoom in as far as 40x so that you can get detailed shots from a long distance. This is perfect for wildlife or other far away subjects.
Cost and Value
You will see this item sold at a price that is lower than the average price. This makes it into a great consumer grade option where you don't have to spend a premium on it.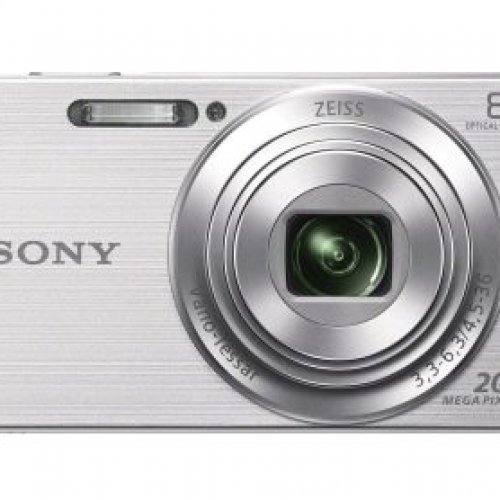 Sometimes you need a low-cost device that you can use instead of your smartphone. This is a great option since it is a 20 MP device that is small and lightweight. You can take lots of great pictures at a higher resolution than what is offered by many smartphone cameras so it's great for vacations and family outings.
20 MP
It's able to get lot's of detail thanks to the 20 MP CCD sensor. This allows you to retain plenty of detail for when you go to post-process the photos.
Advanced Flash
You can use the built-in flash to light up dark areas and rooms. It is far-reaching and will allow you to take great pictures in low light areas.
Cost and Value
The DSCW830 is sold at a budget price which makes it into a great option for someone who is looking for an inexpensive camera to use once in a while.

Subscribe to our Newsletter