Best Energy Bars Reviewed & Rated for Quality
In a Hurry? Editors choice: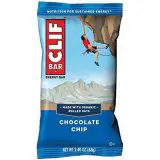 Test Winner: Cliff Bars

If your house is anything like mine, you are on the go all the time. Rushing around in the morning to get
kids
ready so you can go to
work
. Whipping up a quick snack in the afternoon, so you can rush out the door to the next
sporting
event or practice. It seems as though there is never enough time in the day to actually prepare the three meals a day that nutritionists recommend you to have. That is where energy bars can be a lifesaver at times, although consuming an actual meal would be better. Energy bars can provide you with the calories you need to fuel your body to keep up with your busy schedule. Here are our top 10 picks!
Standout Picks
Criteria Used for Evaluation
Flavors
Okay, okay. The flavors of energy bars are generally pretty great. But there's more to them than just the great taste, it's what's in them that matters. Why? Because you don't want to over do it. Just like a candy bar, you don't want to have too much in one portion. One of these things to pay attention to is carbohydrates.
With low-carb diets being one of the biggest trends, everyone thinks it is best to go to the bar with the lowest amount of carbs as possible. This is not always the best option, as before a hard work out or run your body will need the carbs to sustain energy. When seeking an energy bar to consume before your workout, look for one that has at least 30-40 grams of carbs. Also look for one that is lower in protein and fiber, as these bars tend to digest more slowly causing stomach irritation.
For an after workout energy bar, you still want one that is higher in carbs, with at least 10 grams of fiber and healthy fat. This will help restore the muscles and energy you used during your workout, making for a faster and smoother recovery. Save those energy bars that are lower in carbs as an in-between meal snack, when the carbs won't play such an important role.
Similar to carbs and flavors, we looked at the taste and how also fat content within energy bars. The first thing you need to know about fat is not all fat is bad. What makes the fat content bad is the ingredients used that give the energy bar it's fat content. After all the fat in the energy, the bar is what will keep you satisfied for longer. Now for the scoop on how to judge the fat content, look at the ingredient list, this is where you can judge what is giving the bar it's fat content. If the bar is made from ingredients like nuts, healthy grains, and peanut butter. If these are first on the list, you can be sure they are a healthy form of fat. When the first ingredients on the list are whey, chocolate, or high fructose corn syrup these will offer you fat that is not of the healthy form. It is best to stay away from these, they are more like a candy bar than an energy bar.
Size
The size of the bar is only important when it comes to whether you need a filling snack or not. Some kinds are smaller than others. This also matters when it comes to getting the best value for your money.
Effectiveness
When it comes to protein, many people think the more the better. This isn't necessarily true, our bodies can only absorb so many grams of protein. Once your body reaches this limit, it starts to release the extra therefore wasting it. The only time you really need an energy bar that is higher in protein is when you're using them as a meal replacement. Even then one with 10-15 grams of protein will be sufficient. When using these bars as a snack, look for one with no more than 5 grams of protein. Although protein does help during the recovery phase, overdoing it with high amounts isn't necessary.
Have you ever wondered why your stomach gets upset after eating an energy bar? Well if your eating an energy bar that claims to be "low in sugar" this could be your issue. The first thing you should do is check the label, if it lists sugar alcohols, this is more than likely the problem. For some, sugar alcohols can "brew" in your stomach, this causes bloating leaving you with a gassy feeling.
Another ingredient that can create havoc in your digestive tract is fiber. Choosing an energy bar that is higher in fiber can leave you feeling bloated and miserable. Sometimes even sending you to the restroom multiple times, which gets to be a nuisance. If this is happening to you, try finding an energy bar that has a lower amount of fiber to see if that helps.
Ease of Use
The point of energy bars? Quick and easy energy. All of these energy bars are designed to be tossed in your bag and easy to grab as an energy pick-me-up or supplement.
Sometimes people eat these as a snack to get by between meals and other times people need them for an energy boost. Other uses include getting vitamins or minerals.
Features
There are plenty of energy bars that offer you additional vitamins, as well as minerals. This can be beneficial for those who need to supplement their intake of these essentials. For those who consume only goods that are labeled as being fortified, you may be doing more harm than good. This can lead to over supplementing, which can cause issues within your system. Just be mindful of your intake to avoid aver doing the vitamins and minerals.
10 Best Energy Bars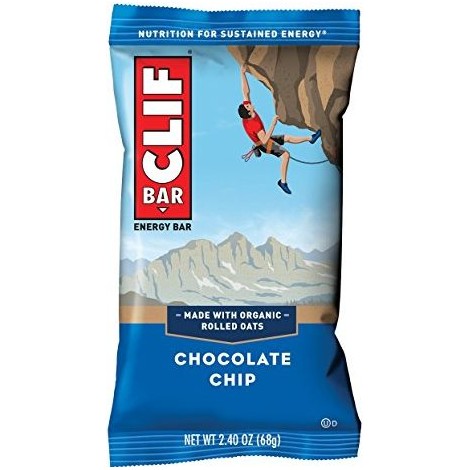 This brand offers a line of energy bars that packs a punch when it comes to protein. These are perfect for a stamina boost while hiking those rough trails or before heading out for that long run. They also provide a line of energy bars that come packed with both vitamins and minerals, helping to tide you over for those late night dinners.
Whey Protein
Launching a newer line of energy bars, this brand offers you a bar that packs 14 grams of natural whey protein inside. That's a sufficient amount of protein to keep you fueled when your "tank" starts to feel low on energy.
Vitamins and Mineral
Another energy bar option with this brand gives your body 23 vitamins and minerals in each bar. That is a lot of benefits in one snack, enough to hold you over while working late or running errands. A major benefit to that, you won't feel the need to run through the closet drive-thru to feed your belly.
Cost and Value
The many benefits you get from either of these energy bars will outweigh the cost with no problem. As we all know, staying healthy does come at a higher cost to the consumer. But rest assured your body and mind will be thanking you for it.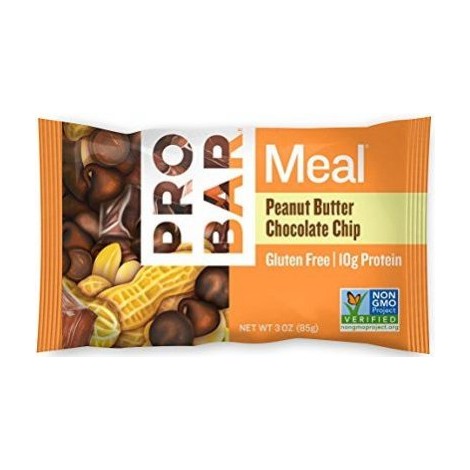 Capturing the market with a huge line of energy bars created for specific tasks has this brand rising up on the charts. These energy bars have some of the highest potential health benefits on the market to date.
Energy Bar Types
Leading the market as a brand that has formulated many energy bar options this brand has thought of just about everything. One of many options, that carries 20 grams of clean protein, is there energy bars that can be used before or after those heavy workouts. There are also bar options for meal replacement, any time snack, and one with your overall gut health in mind using probiotics. That's a whole lot of benefits coming from one brand of energy bars.
Meal Replacement
For those people that don't always have time to consume an average of three meals a day, these energy bars can be found in the form of meal replacement. This option comes in a plethora of flavor choices, ranging from sweet to fruity. Each bar carries a good amount of both protein and fiber, from healthy organic ingredients.
Cost and Value
Cornering the market with benefits designed around different individuals needs, these energy bars have something for everyone. As you already know, good things do come at a higher price, but knowing what is going into your body is priceless.



An energy bar choice that comes in two different types of bar choices, giving your diet a much-needed variety of both texture and flavors. These are listed as one of the brands that use their ingredients in the most natural state that they possibly can.
Bar Types
You have options to pick from when purchasing these energy bars, there are the gluten-free bars. These include ingredients such as whole nuts and pieces of fruit combined to form a bar. Another great option is the "clean" ingredient line, these are typically made from as little as two ingredients per bar. Both of these energy bar options come in a plethora of flavor profiles as well.
Natural State
An energy bar that uses their ingredients as close to natural as they can is a benefit to you. This simply means that they use as a minimal amount of processing of the ingredients as possible. What that means for you is that you don't lose any of the health benefits in the ingredients lost during processing.
Cost and Value
Although this brand of energy bar falls at a higher price point, you are sure to get what you pay for in satisfaction. These can be purchased in different bar types as well as flavors. You also have the option to choose from several box sizes, which is great for testing the waters with a new flavor.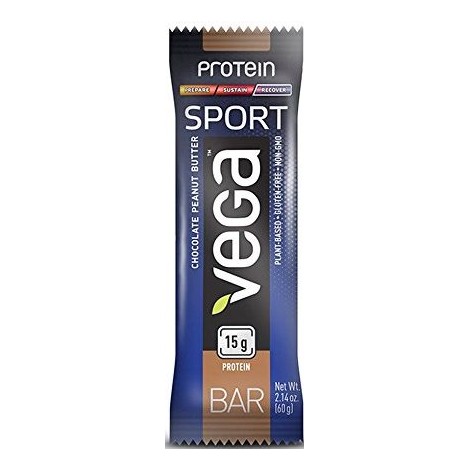 This type of energy bar is geared for your post workout and recovery time. With a sufficient amount of protein and added ingredients that aid in your muscle recovery. These bars add fuel to your body after a hard run or heavy workout, giving you a boost instead of weighing you down.
Protein
The protein found in these unique energy bars come to you as a plant-based protein, giving you 15 grams in each bar. This eliminates the use of whey protein, which can cause irritation in sensitive stomachs.
Recovery
An energy bar that provides you with some essential nutrients needed to aid your muscle in the recovery process. Amino acids have been added to promote muscle growth, while other nutrients added work specifically to lessen your recovery time.
Cost and Value
Although these are a higher priced bar, your system will reap the benefits of quicker recovery, and promote muscle growth. Keeping you in top shape at the prime of your life.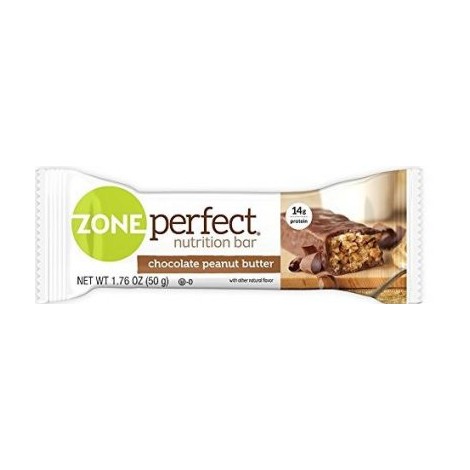 You have plenty of options to pick from with this brand of energy bar. These can be found with a multitude of ingredient choices, they have even created an option geared for children. Which is great for those days when you're chasing your tail to get out the door.
Ingredient Options
With these energy bars, you can find them as a sweet treat or more like a granola bar. Most of all you can choose them with a little extra boost, in the form of caffeine. This comes from the green tea extract used in some of the bars, perfect when you missed your morning coffee. There are also bars that pack more protein than others, while some include ingredients that promote brain health.
Good for Children
These are a winner for both you and your children, flavors that make your kids think you're giving them a treat. While deep down you know that they are eating healthy. These bars are packed with 5 grams of protein paired with 23 vitamins and minerals. Making them a great snack for those on the go days.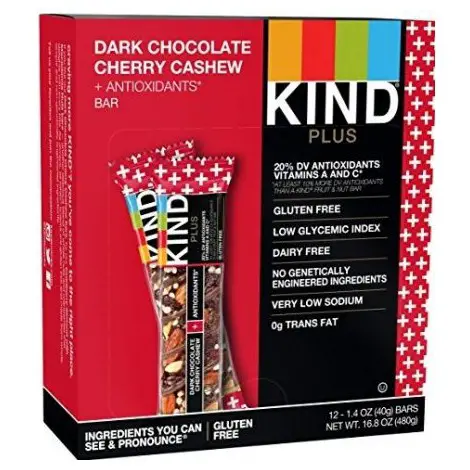 These energy bars provide you with a wholesome choice of ingredients. With a wide variety of flavor options, sure to please even the pickiest eater. These are great for an on the go snack when your headed to work or out on the trails hiking.
Ingredients
Made with real ingredients means this brand doesn't include any fillers or chemicals into the mix. Known for having very little sugar, these energy bars fuel your body, without giving you a sugar rush.
Flavors
The possibilities are endless for flavor choices with this brand of energy bars. They have you covered for all occasions, from savory to sweet, there is something for everyone. You can pick from bars that include chocolate, fruit or something saltier like nuts. No matter how picky your eater is, one of their many flavor options should suit your needs.
Cost and Value
With so many flavors to choose from and so few ingredients involved, this energy bar has the potential to suit all your snacking needs. For a slightly higher price, you can also stock up with bigger boxes for your busiest times of the year.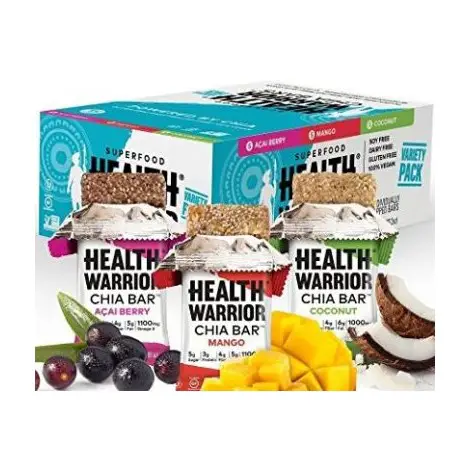 Looking for an energy bar that provides you with more than protein? This brand of energy bar has just that for you. Made from ingredients such as chia seeds and a variety of different nuts fuels your body with more than just protein.
Nutrients
The main ingredients used for these energy bars give your body more than just protein for fuel. For example, the chia seed bars are a good source of both fiber and healthy fats that are good for your heart. Another great example is the line of superfood protein bars that comes from this brand. They give you a higher amount of both protein and fiber for a healthy snack.
Flavors
Each line of these energy bars comes in several flavor options. These options are sure to please both your sweet and savory cravings. With main ingredients such as pumpkin seeds, chia seeds, and quinoa eating clean just got a little easier.
Cost and Value
These energy bars are packed with the healthy nutrients your body needs when you can't take the time to squeeze in breakfast or lunch. An option like this can save your wallet from those expensive trips to fast food restaurants for a quick meal.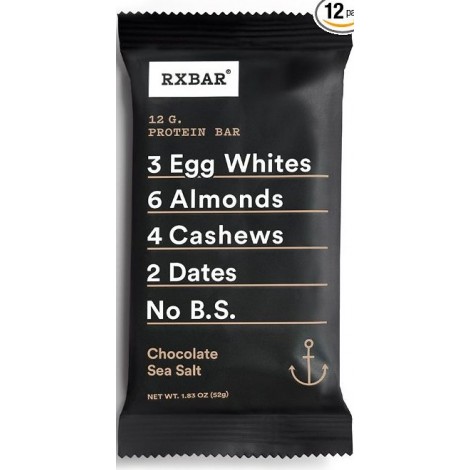 This brand offers one of the top rated list of ingredients to be considered a whole food option. Their all natural ingredient choices add a robust amount of flavor into each bar. While providing you the option to uses these energy bars as an all around good choice for meal replacement.
Protein Source
Since this brand chooses to use egg whites as their protein source, your body is more likely to absorb the nutrients much more quickly. The three egg whites used in the energy bar helps to provide you with 12 grams of clean protein. As an added benefit, using egg whites ensures that the protein source won't add to the amount of cholesterol your body takes in.
The Binder
This energy bar uses a natural binder to blend their bars together and add some natural sweetness into the mix. Dates are a perfect source of healthy carbs needed to push you through those times when your energy level seems to lower.
Cost and Value
A good quality energy bar is going to cost you slightly more, due to the higher class ingredients. That is the case with these energy bars a well, but the benefits of these energy bars will out last the cost time and time again.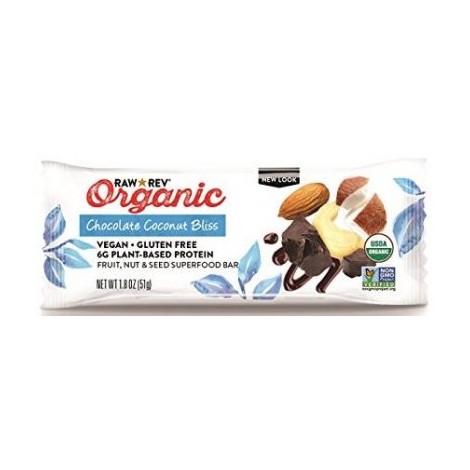 This brand takes pride in the fact that it is an organic choice of energy bar for those who follow vegan practices. Their protein comes from totally organic nuts and seeds. While using natural organic ingredients to sweeten the bars as well.
Vegan Option
This brand was started by a nurse, who is also a vegan chef, that wanted to add to your quality of eating by sharing her recipes. Each bar is free of things like soy or whey protein. Even eliminating the use of sugar alcohols by choosing to use agave nectar to sweeten the bars.
The Ingredients
These energy bars use great ingredients like cashews and sunflower seeds. Some flavor profile options will even use powder made from spinach, kale, and broccoli. Making these energy bars an excellent form of both iron and fiber.
Cost and Value
For an option that suits your way of eating, these bars use only the best ingredients, with your best interest in mind. You will notice that the prices will vary by both quantity and flavor profile when purchasing these energy bars.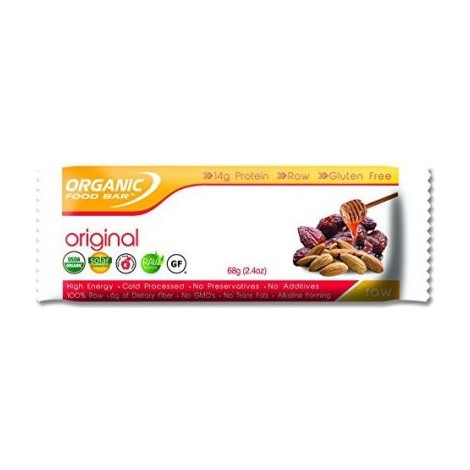 This energy bar provides your system with the boost it needs, without the after effects that can be caused by sugar and empty forms of carbohydrates. Certified as being completely organic, you can be sure that the ingredients used are good for you.
Sugar Rush
Some energy bars on the market will use forms of empty carbohydrates and refined sugars to give you energy. But along with those options, comes the dreaded crash from the sugar high. This energy bar uses agave nectar, instead of sugar, to provide your body with the right amount of fuel for an energy boost.
Quality Ingredients
The ingredients used in these energy bars are always of the most quality possible. You get to enjoy the benefits of eating almond butter, flax, and fruits. That's just to name a few of the quality ingredients.
Cost and Value
These energy bars are made from top-notch organic ingredients, giving your body the benefits it deserves. With all the great benefits these bars have to offer, you won't mind the added cost.

Subscribe to our Newsletter