Best Long Range Scopes Reviewed & Rated for Quality
In a Hurry? Editors choice: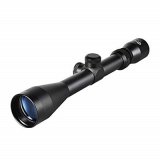 Test Winner: CvLife Optics Hunting Scope

Whether you're a hunter or a
bird watcher
or just generally snoopy there's nothing like a long range scope to allow you to
indulge in your hobby
of choice. And with technology being what it is the scopes of today are going to offer you all kinds of amazing options, resolutions, reticles, low light usage and just generally cool features that make having a scope not only necessary for you but pretty much make it impossible to do without one once you've given them a try. So, we've got a great list of scopes for you to dig through. A lot of them are geared towards hunters and will mount easily on a rifle but some of them are tripod scopes that will allow you to get some really great views on wildlife or the neighbor who you think is really a Russian spy.
Standout Picks
Criteria Used for Evaluation
Visibility
This is obviously the most important criteria. It's the reason you got a long range scope in the first place. There are a number of different factors that affect its visibility and we will go over those here:
Objective Lens
This is the forward lens on the scope. It is the one that the image passes through. If the objective lens is small, this means that the sight picture will be small. If it is too small and only allows some light to come through, it will be more difficult to see from it. Finding the best one for you is subjective, but for example, a 30mm objective lens might suit you best for a proper 500+ yard scope.
Tube Size
The standard body size is 1-inch, but there are many 30mm (about 1.18 inch) diameter tubes out there. The wider the tube body means the more light is allowed to come through, which produces a clearer image. Ideally, the best long range scope will have a 30mm tube size. However, this is not required in order to get a great picture.
Illuminated and Calibrated Reticles
An illuminated reticle allows you to put visibly lit crosshairs over your target. A rangefinding reticle uses calibrated marks on known sizes, which can help you estimate your range. Pre-calibrated reticles take into account the known ballistic trajectory of a particular round.
Magnification
Is there a best magnification? Again, this is a subjective trait. For most, a 3-9 might do it. The greater the magnification, the greater the distortion. For example, you might feel fine at a 10x magnification, but if you bump it up to 15x things may appear a little wobbly and increasingly distorted in your field of vision.
First Focal Plane
The first focal plane, or front focal plane, is a relatively newer feature that is made for a shooter that is engaging in multiple targets at varying and unknown ranges all in rapid succession. Basically how it works is that the reticle changes in size consistently to the magnification of the scope, ultimately eliminating the need to recalculate the scale each time the magnification changes. If you are a highly competitive sports shooter or tactical shooter, this feature may be valuable. They are cool features, however, if you are a hunter, it probably won't benefit you much.
Durability
This has to do with the durability of the body and the lens. One isn't any good without the other. When choosing a model, think about the activities you will be using it for. Will you need to carry it around a lot, possibly leading to some bumps and scratches? Will you be using it in harsh weather, including the rain and cold? The body needs to be able to withstand your active lifestyle and still work when you need it to work. You should take some time and read reviews to find out what others have said about the durability of the product.
Materials
The materials that are used to make the scope will play a major role in how well it will work and for how long. High-grade material that is treated to resist rust and corrosion and withstand rain and snow is obviously a better choice, especially if you spend a lot of time outdoors. You should also check to make sure that the lenses are waterproof and fog-proof.
This will ensure that your scope will work properly in any condition. Good quality material usually cost a lot more, but well worth it if you spend a lot of time outdoors and plan on putting it to good use. If you are someone who only hunts once in a while and doesn't want to spend a lot of money, there are a lot of really good model that works great at a lower cost.
Compatibility
A long-range scope can cost a lot of money, and if you are someone who owns several rifles and guns, then you'll want something that is compatible with more of your firearms. There are also some models that can be used on its own on a tripod as well. If you only own one rifle and just want a scope for it, then your search is a little easier.
We rated based on how compatible an individual model is with different types of rails. The more versatile the model the better the rating. We also judged on well the scope worked with different sized firearms. Did they work just as well with a handgun as with a rifle? These are all factors you should also think about if you own more than one firearm.
Value
For value, we looked at several different aspects. For example, we rated based on the cost to quality ratio. For example, if a model was made of high-quality materials and offered some great features compared to other models in the same price range, then it would get a higher value rating. We also looked to see how many features were available and how useful they are. Some of these features can be very useful for beginners, thus very valuable. Then we looked to see what kind of guarantee and warranty the company offered, which let us know how much trust the brand had in its own product.
CvLife Optics Hunting Scope
1

. CvLife Optics Hunting Scope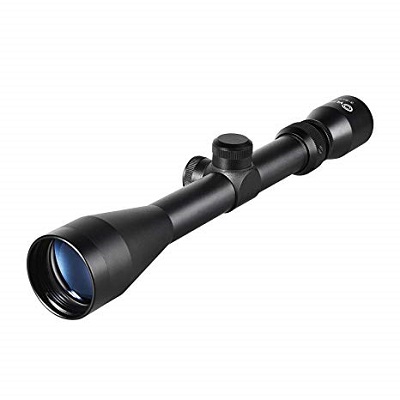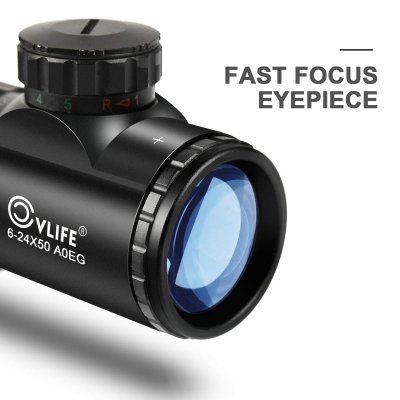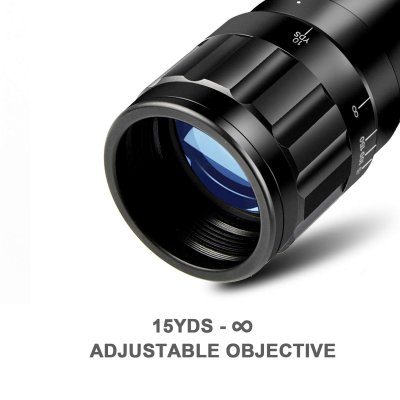 Cvlife is a familiar name that customers look for when they want quality optics. Taking a lot of traditional notes from other top-rated models, this is the best on the list.
Strong Light Gathering
The quality of an image depends heavily on its light-gathering techniques. This model seems to have perfected that, giving users rich colors and clear images.
Easy Focus
A conveniently placed knob makes it easy to change the focusing on the fly. With the simple turn of the knob, you can adjust the view for better clarity.
Cost and Value
As the top-dog on the list, the low price is just right. Customers will get the best of both worlds in price and value.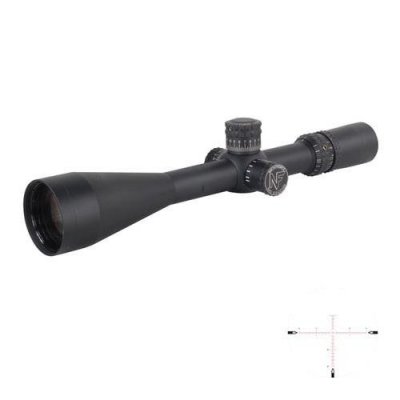 This rifle mounted scope is sturdy and dependable. It mounts easily on most rifles and offers a highly adjustable sighting with a lightweight but tough aluminum outer coating. This scope is easy to use and easy to adjust making it a great first scope for people who are just getting into the business of seeing far, far away.
High Clarity
The 56mm objective lens works great in that it provides maximum clarity at a great distance across the entire viewing field so no swiveling necessary as you try to hone in on an object that's on the edge of your range of vision. Even at 5.5 power this scope won't let you down and will give you maximum clarity for whatever you're using it for.
Tough as Nails
The outside of this scope is made of aircraft-grade aluminum. We're thankful for this because we tend to put our scopes through quite a beating, and they've even been known to roll around on the floor of the truck as we head out into the field. We do not recommend this kind of abuse but it's good to know that the Nightforce can stand up to it.
Cost and Value
Like we said we don't recommend treating your scope with anything but respect because they cost an awful lot of money. The Nightforce is particularly expensive but that's because it's one of the best. You get what you pay for and this scope is proof.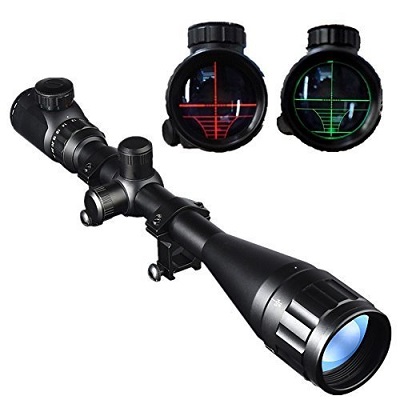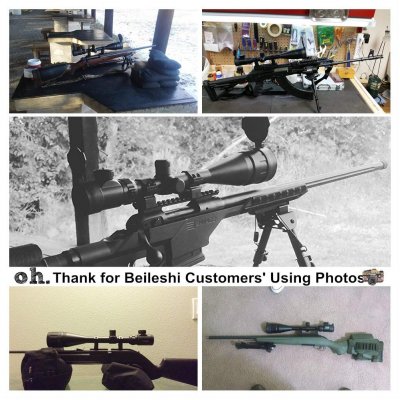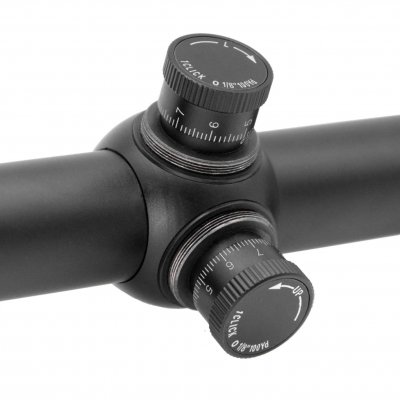 Beileshi is a promising brand that has a really good model up on the list. Their long range scope is a wonderful alternative for customers that want to try something new.
High Quality Lens
This model uses hard anodizing multi-coated lenses with superior optical quality. The included cover is the icing on the cake to an already great product.
Heavy Duty
The outer housing on this is constructed from materials that create a better sense of durability. Extending the design slightly to encase the lenses, adds better protection against scratches as well.
Coat and Value
This is the deal of all deals, and it sports one of the lowest prices on the list. That is some serious value for a buyer that wants a top-three product at the lowest price possible.

4

. Vortex Optics Crossfire II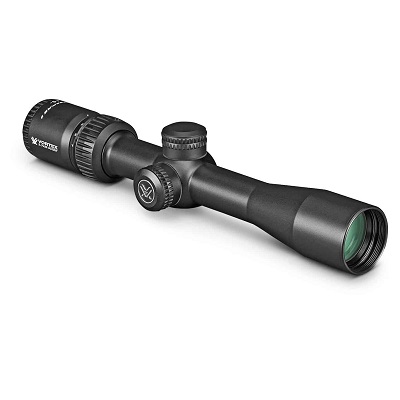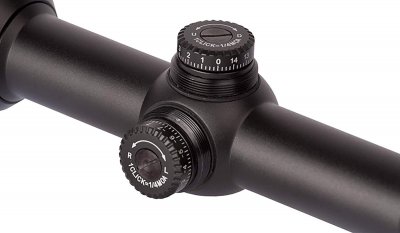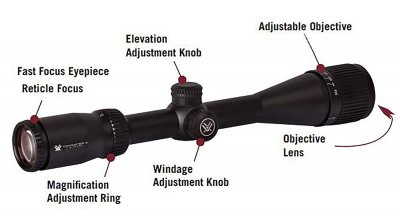 Some special techniques used with the reticles in this model makes it a little different from the rest on the list. That difference pays off when users want to focus on their target quicker, and at varying distances.
Second Focal Plane Reticle
While scaling can be a problem when adjusting for focus, the Crossfire II doesn't suffer from those same limitations. This is a pretty good feature to use when you tend to make a lot of changes on the fly with your scope.
Comfort and Ease
Designed with a longer relief for your eyes, you will notice that your eye will strain less to see through the lens. This design feature also allows for quicker and easier focusing time so you can make adjustments as needed.
Cost and Value
Add this to the list as another one of the higher-priced options. The value is worth it for the optics and durability.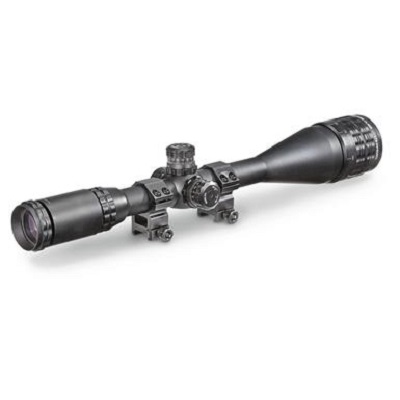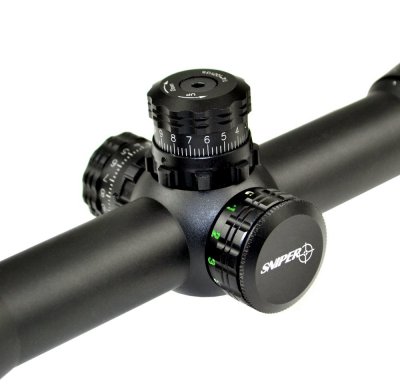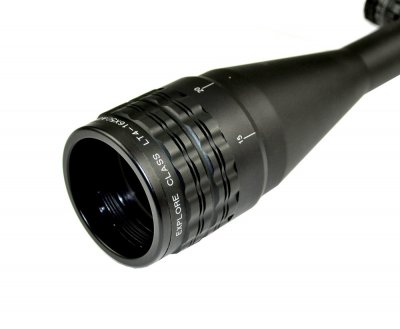 With high-quality multi-coated optics, the FSI Sniper is the scope you need to get the job done. There are a lot of adjustments from the start that can be made to make this a true winner.
Incredible Body
You will have a hard time damaging the body of this scope. It has a 6061 T6 Aircraft grade body, making it one of the toughest competitors on the list.
Not Too Heavy
The last thing you want to do is add more weight to your gear. So looking for a scope that is not too heavy should be a priority. Here is one that will pique your interest weighing in at just over two pounds.
Cost and Value
With an incredible toughness rating, this scope is available at an average price. That could be considered a steal for buyers that have had previous scopes break while in action.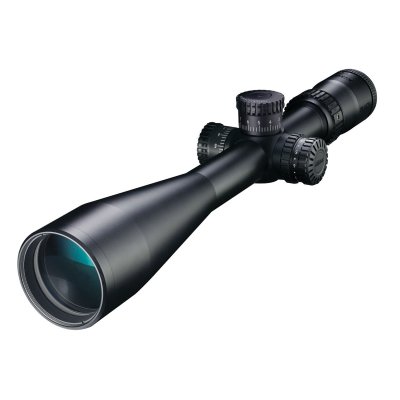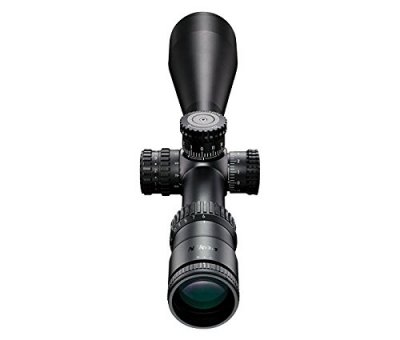 Scratchproof and also improve contrast and control brightness. We like this scope also because it has easy to reach side adjustment knobs that allow you to fine-tune your view with moving your eyes away from the scope.
Glass Etched Illuminated Reticle
We like glass etched reticles because they don't require batteries and so they're there when you need them. This one is special because it's located in the second focal plane which allows it to stay easily illuminated based on the incoming light.
Coated Lenses
The coated lenses on this scope do a few choice things for you. They lower the amount of extraneous light which allows you to control the brightness much easier than other scopes. It also increases the contrast by manipulating the light that is coming into the lens.
Cost and Value
Not nearly as expensive as some of the others on our list but this is still a pretty penny. But high-quality optics always have been and always will be expensive. That being said this scope isn't nearly as pricey as some of the others on our list.
7

. Ade Advanced Rifle Scope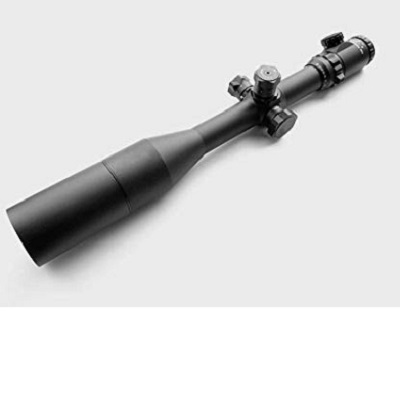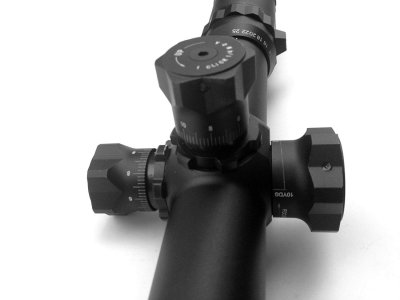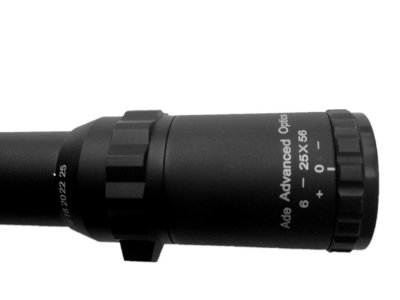 Serious gun users need dependable long range scopes that aren't prone to everyday damage. Enter Ade Advanced Optics with their popular model, one that really nails some key core features.
One Piece Tube
Less moving parts lead to better durability over the long term. Buyers can put this through the same type of abuse as their guns since it is built for wear and tear.
No Fog Lens
This model has several systems in place to keep the lens from fogging. A sealant is used to close off any openings. An o-ring combined with greased seal the deal for keeping out moisture defending against fog.
Cost and Value
The overall quality of this scope is on another level, which is why it ranks as one of the highest-priced on the list. With its legendary durability, it could be the only scope you'll ever need.

8

. Barska 15-40×50 Colorado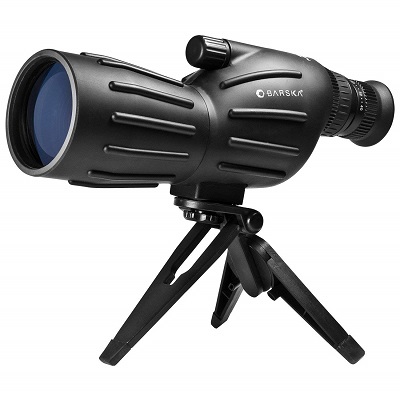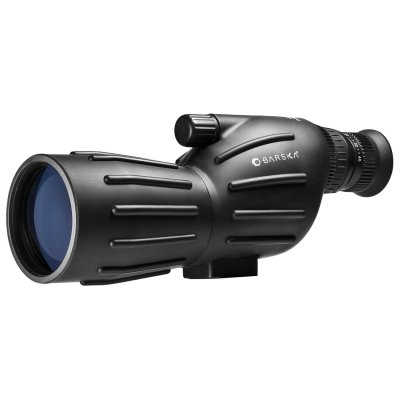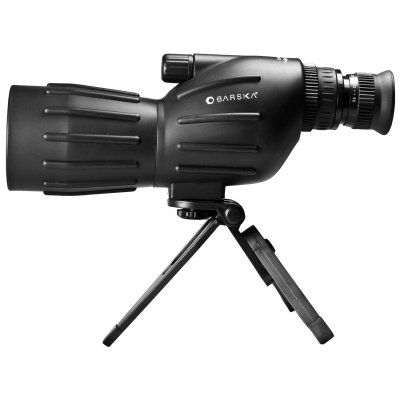 A good controversial pick for some users is this Barska model, which really packs a lot of power in its small frame. There is a love/hate relationship for it in the industry, with customers joining in on the hot conversation.
Porro Prism System
Some of the best long-range optics in the world are built with the foundation of Porro prism, created by Ignazio Porro. The specific system in this scope is one of a kind, bringing out some of the best qualities in this Barska model.
Extras
This is the first one that we get to highlight the extras that come along as well as the scope itself. The scope sits on a tripod making it one of the more stable options. Since this one doesn't mount to your firearm, it will come with a soft case to transport. Protecting it from any potential threats of damage.
Cost and Value
With everything that comes in the package, it is kind of surprising that this is low priced. This is a heck of a steal and one of the better values on the list.

9

. Feyachi Tactical 8-32×50 AOEG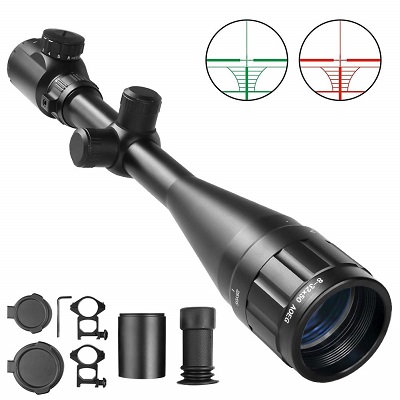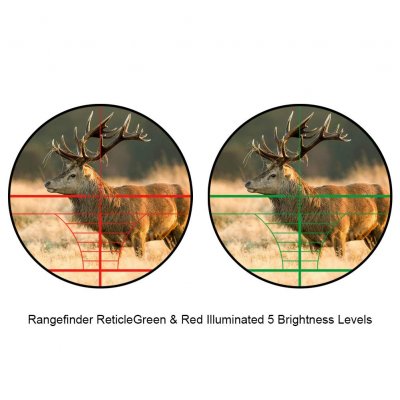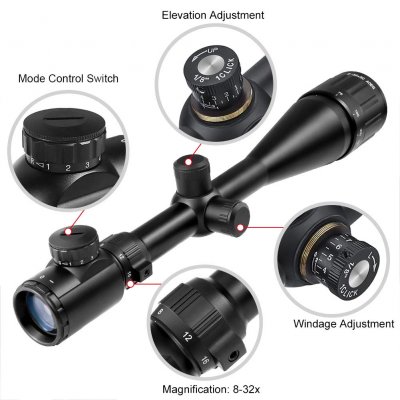 The new and updated Feyachi Tactical is the premier long range scope for rifle users that want great visuals. Installation is easy, and the included instructions get right to the point.
Superior Etched-Glass Reticle
This is the better choice when compared to a wire reticle in other models. Users will get precision accuracy with medium and long range targets.
Features
To focus on the shot you have two different color options to pinpoint where the shot should be placed. You can choose from either red or green, giving more options for clearer viewing. Along with changing the color, you also have to ability to change the brightness of the color option as well.
Cost and Value
This is another scope on the list that is low priced, so works out to be another good value. Customers will have a hard time deciding between this scope and the others on the list.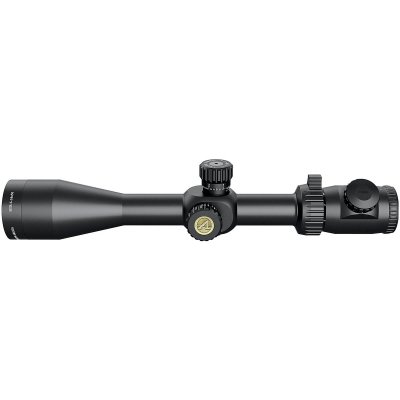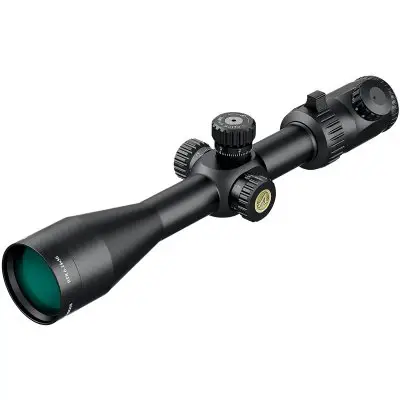 This scope has a first plane reticle and that means it stays in focus even as you change the magnification aggressively. It has advanced coated lenses that will enhance the contrast and give you more true color imagery. It's also built strong with aircraft-grade aluminum and it comes in at a nice price.
Movable Reticle
A first focal plane reticle that shrinks and grows with your target, and allows you to easily stay in focus as you zoom in and out from your target. It also stays true at all the different power settings.
Built Strong
The aircraft aluminum tube is built to take a beating and will make sure you don't lose any of the argon purgings that keeps your lens moisture-proof and thermally stable.
Cost and Value
This is one of the cheapest scopes we've run across but yet it seems to hit all the checkmarks on quality and craftsmanship.

Subscribe to our Newsletter