Best Scroll Saws Reviewed & Rated for Quality
last updated:
Oct 04, 2019
Buying yourself a scroll saw is a good idea if you plan on getting into more intricate woodworking projects. It's like having a bandsaw on a smaller scale, which allows for a higher level of accuracy. When you want something that looks exquisite and professional, a scroll saw is a great bet. They focus on accuracy over power, and you should look for one where the motor doesn't cause movement of the table so that you can be as precise as possible. There are many options on the market. Down below, there is a list of some of the best.
In a Hurry? The test winner after 16 hrs of research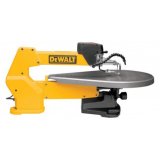 DeWalt DW788
Why is it better?
Easily adjustable
Buttons are closer to user
Low amount of shaking
Good price
In a
Hurry? Editors choice: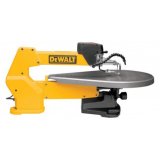 Test Winner: DeWalt DW788

2
Interviewed Experts
19
Researched Sources
14k
Total Readers
11k
Reviews Considered
16
Hours Researching
18
Products Evaluated
Accuracy
Adjustability
Speed
Ease of Use
Durability
By Default
Criteria Used for Evaluation

Accuracy
When using a scroll saw, the accuracy is the most important part. Scroll saws are made to be used with fine work. Due to this, the accuracy is the most important part of what you should be looking for when buying a scroll saw. There are a few things that help make for an accurate scroll saw. The biggest thing that will ruin the accuracy of your scroll saw blade is the amount of vibration caused by the movement of the blade and motor. An accurate scroll saw will have a quiet motor and a blade that doesn't wobble. There are a few things to look into when finding a blade that cuts accurately. The blade tensioning system is very important. You want to look for something that can hold your material tight. The most effective grip is one loop around from the left to the right. This makes the tensioning system firmer and wobble less. Another thing to look for when trying to find an accurate scroll saw is to look for one that holds very solid on whatever surface it is being left on. You want it to either have a clamp or some kind of system that makes it easy to screw it into your workbench. The more steady the base of the saw is, the more steady the blade will be.

Adjustability
The more adjustable your scroll saw is, the more versatility there is in all the cuts you can make. It can be really helpful to be able to quickly move your table so that you do certain cuts. The most popular cut that can benefit from having an adjustable blade is to be able to cut a bevel. If this is a cut that you are interested in, then it might be a good job to get one of the scrolls saw tables that can rotate forty-five degrees. This can usually be done on the fly, and it means that you won't have to move your project around and stop your cutting as often. Even better, look for a scroll saw that can be adjusted both to the left and right. This means that you can be even more comfortable while you work. Being able to adjust your work forty-five degrees to the left and right gives you even more angles for your work.

Speed
Scroll saw blades are much thinner than many other automatic saws. Because of this, it is sometimes more difficult for the blades of a scroll saw to cut through some materials. The main thing that allows it to cut through a variety of materials is the speed at which the blade cuts. Adding to this, having a blade that can cut at a variety of speed reliably is what will allow your scroll saw to be entirely effective. When buying a scroll saw, make sure that it has the ability to be set to various speeds. This is called a variable speed scroll saw. Scroll saws will often state the range of speeds that they can be set to. Just because a scroll saw can go to a certain speed, does not mean that it is wise to. Often, the faster that a scroll saw is going, the more vibration the blade is being affected by as well. Try to check the reviews of the scroll saw that you would like to see if it still remains accurate at the higher speeds.

Ease of Use
Using a scroll saw can require many configurations. There is often a lot of starting and stopping. Due to this being the case, it is always nice to have a scroll saw that caters to these needs. Being able to quickly install new blades or switch the table is an important feature to look out for when buying yourself a scroll saw. Some blade holders for scroll saws can be opened and closed by hand. Not having to take out the tools every time you want to adjust your blade is a great thing to look out for. On the other hand, make sure that the scroll saw that you're getting does a good job of keeping a good grip if it can be adjusted by hand. The other important thing that will help with the ease of use of a scroll saw are things like the size of your table-top. The larger the table-top that the saw gives you, the larger the work space. Having a large table-top means that you don't have to worry about the project being too large to fit on the table or if things will become unbalanced.

Durability
There are many moving parts inside of a scroll saw. On top of that, all of those parts have to be working together for the saw to be working properly. It is often the case that what works when you first get it, won't work later on. With a scroll saw, there are many things to look out for when measuring a saw's durability. The tensioning always needs to do a good job of keeping a grip on your project. The grip has to be delicate, as well as tight enough. This can often give out. More importantly, it is often the motors of scroll saws that have trouble keeping up. They usually have to run at variable speeds, and they move the blade up and down, unlike bandsaws' simpler continuous movement. Always be on the lookout for differing noises like chugging or clunking. Both of these might mean something has gone wrong with your motor.
Expert Interviews & Opinions
Most Important Criteria
(According to our experts opinion)
Experts Opinion
Editors Opinion
Users Opinion
By Default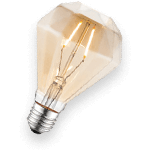 Extra Features
There are many convenient features you can find among these scroll saws that could be useful for keeping your work flow steady and uninterrupted. One great feature that has become almost ubiquitous among scroll saws is that most of them have dust blowers of some kind. Allowing dust to get all over your table-top can get in the way of your precision work, and also throw off the levels of your desk if too much dust accumulates. The solution to this is to get an air pump that blows all the dust away from your work automatically by funneling all that moving air in the motor out onto the table-top. There are even dust blowers that are full adjustable, which is great for getting any dust that remains stubbornly on your table. Another good feature to look out for is a reticulated light that illuminates your workspace. This can be useful just for that extra light that it can bring to your project. Often having an overhead light won;t be enough just because of how much your body can get in the way while you try to get a view of your work. Having an adjustable light that can be used to light up your work is great so that you can put it where you want.
Scroll Saws VS Bandsaws
Scroll saws and bandsaws do look quite similar, and are often referred to together. A scroll saw is in many ways, just a smaller band saw. The biggest difference beyond the size is that the saw of a scroll saw is not continuous, which is why a bandsaw is called a bandsaw. A scroll saw is better for smaller projects that need more detailed work. A bandsaw will cut through anything, whereas a scroll saw will not. Don't get a scroll saw for general cutting. A scroll saw is a different tool altogether in some of the work that it can do. Make exquisite looking emblems for your wood. You can also make artsy engravings with a scroll saw.
Other Factors to Consider

Materials
When using a scroll saw, it is important to make sure you have it set up properly for whatever material it is you are trying to cut. Scroll saws can cut almost any kind of material. They are obviously, specifically for detailed work, but they can cut wood, or even metal. Always try to make sure that the blade is set for the right speed for the material you are trying to cut. The thinner the material, the slower the blade should be set for. There are also different kinds of blades to be aware of when cutting. Some are thicker, or have different edges that make them better for cutting different materials. If you do have the speed of your scroll saw set too high, then the material that it supposed to be cutting may get splintered or frayed. This can ruin the detailed work that you are going for.

Weight
The weight of your scroll saw is a bit of a two-edged sword. It is up to you to decide if you want a heavier scroll saw or not. If you purchase a heavier scroll saw, it can become it's own steadying force. A heavy scroll saw will often have a blade that vibrates less than an unclamped scroll saw. This means that you can usually plop the scroll saw on a table and then you can get to work. It means that you don't have to clamp the saw down or screw it into place. The trade-off is that a heavy scroll saw is harder to transport anywhere. Some of the heavier scroll saws can weigh over one hundred pounds. If you own a scroll saw that weighs that much then you probably won't want to move it around too much. Maybe you want to take your scroll saw out to the shop or to someone else's house to help them out with something. In this case, you might want to think about getting yourself one of the smaller, more portable scroll saws. If you clamp a smaller saw down, then the blade won't vibrate nearly as much. This does mean that you will have to install this scroll saw everywhere you go, which can be a bit of work in itself.
Frequently Asked Questions
q:

What are some safety tips?

a:

There are a few things that you can do when using your scroll saw that will ensure you keep yourself safe. Working with a scroll saw is precise work, so you will often be quite close to the blade. The first and most obvious thing to do is wear safety glasses and a dusk mask. This will make it so no splinters get into your eyes or other sensitive areas. The dust mask is also good for stopping you from breathing in some of the finer particles that you may kick up. Another good tip is to buy a scroll saw that comes with an adjustable light. Having properly lit work will make sure that you can see what you are doing and where the project is going. Another thing you can do is get yourself a foot pedal. Foot pedals are great because they allow you to control the blade without having to turn it on and off. If you think you are putting yourself in an unsafe position, just step off the pedal and it will turn off before it can damage you.
q:

What kind of wood should I use?

a:

The type of wood you use will be dependant on what kind of project you plan on tackling. Hardwood is usually the best looking. Woods like walnut or mahogany are expensive but they are quite exquisite looking. Use these for the most special projects. On the budget-friendly end of things, we wouldn't recommend plywood like fir for most projects. Baltic birch might be a great option as it's relatively inexpensive and more durable than other cheaper options. Plywood edges aren't very nice to look at but if your project doesn't require the edges to be seen, this won't be an issue.
Subscribe to our Newsletter