Best North Face Sweaters Reviewed & Rated for Quality
In a Hurry? Editors choice:
Test Winner: Half Dome

The
North Face
Company is well known for their high quality, comfortable gear. They were founded back in 1966 by two
hiking enthusiasts
who were determined to follow their passion. Thanks to the high-quality brand demands, the popularity of the company grew dramatically. Consumers know each item is designed with superior, warm fabrics, that can keep them warm even in the most extreme climates. If you're wondering which style meets your outdoor needs, this article is perfect for you! We not only list the top ten North Face sweaters, but we also explain what got them on the list. Find your next outdoor sweater here!
Standout Picks
Criteria Used for Evaluation
Comfort
Quality and comfort are the two things that most people look for when they are shopping for an item to help battle extreme climates. The North Face brand offers both quality and comfort while backing their products with a lifetime warranty. When you are in cold climates or thinking about entering them, your first thought of the day is, how will I stay warm? With these quality items, you no longer need to worry.
Each North Face sweater listed here will give you a long list of benefits when braving the cold. Sweaters that wick moisture have been increasingly popular with those that enter these kinds of climates. Cold and damp can potentially be fatal to the human body and when you are trying to enjoy your time, you do not want to have to put up with that. Here, you will find a list of different items that will both shield and protect you from these environmental hazards.
Fit
It is of most importance to choose a sweater that fits you right for the activity you are planning on participating in. A sweater that is meant to fit bulkier on your frame might not be the best choice for a day of rock climbing as the extra fabric might get in the way making the activity much more dangerous than it already is. Freedom of movement is very important in many outdoor activities and choosing a sweater that fits you appropriately and allows for unrestricted movement will be of utmost importance.
Weather Resistance
When choosing a North Face sweater it is important to look at what kind of protection they will offer the wearer in cooler or wet temperatures. There's nothing worse than going out for a day hike only to realize the sweater you chose to wear isn't actually going to offer any kind of protection against the cold or wind.
Many of the sweater options on our top ten list feature design styles that will help keep you warm and dry during those inclement weathered excursions. Options to look for include thumb loopholes, hoods, zipper length options, and high collars.
Some of the sweaters in our list feature thumb loopholes. These holes help to keep your hands warm in weather where one doesn't yet need to wear gloves. The thumb loops also help to keep the sweater on and laying in the appropriate spot. Clothing with these types of loops works perfectly as a layering option as the sweater won't ride up if it's looped around your thumbs.
Features
Hoods are another great feature in many of our sweater options. The hood is a classic way to help keep your head warm and dry during outdoor adventures. There are a number of different styles of hoods available from a looser fitted style or hoods with drawstrings for a tighter fit. The material inside the hood also varies from fleece to cotton so be sure to keep your eyes open for a style and material that best suits your activity level.
Although we've gone over the zipper length options extensively in the FAQ section of this article, we will touch on it briefly here as well. It is important to note that different lengths of zippers – from full length to 1/4 to 1/2 zipper – will offer different types of protection from the elements. A sweater that features a half or quarter-zip will stay close to your body when you're wearing it. A full zippered sweater is easy to pull on and off but can become cumbersome if you overheat and want a little extra ventilation without taking the sweater right off. Unzipping a full zippered sweater will result in the fabric possibly getting in the way during your adventures so one needs to take that into account when choosing a zipper length. Nothing is quite as annoying as having to fight with the extra fabric while you're trying to scale up the side of a cliff.
A number of the sweater options on our list feature higher collars. These collars can typically be zipped right up to underneath your chin for optimal wind protection and comfort.
Materials
When choosing a sweater to help keep you warm during the cooler months, nothing is quite as important as the material from which the garment is made.
A sweater that's made from a lighter material like cotton is a lot less likely to keep you warm than one that's made from high-quality fleece. It might be the best idea to set aside your cotton shirts and sweaters during the colder months as this thin fabric won't do much in protecting you from the wind or cool temperatures. Cotton won't wick away moisture like other types of material will and nothing is more uncomfortable than being stuck in a wet sweatshirt for the rest of the day.
Sweaters that are made with fleece material are much more likely to keep you warm. Some of the options on our top fifteen list are made with TKA – Thermal Kinetic Advancement – Fleece. This is a type of material made by North Face that provides and keeps the warmth next to the skin. It's 100% polyester and is designed to be durable, warm and a lightweight insulator to keep you cozy without the extra bulk of other types of fabrics.
BEST NORTH FACE SWEATERS REVIEWED & RATED FOR QUALITY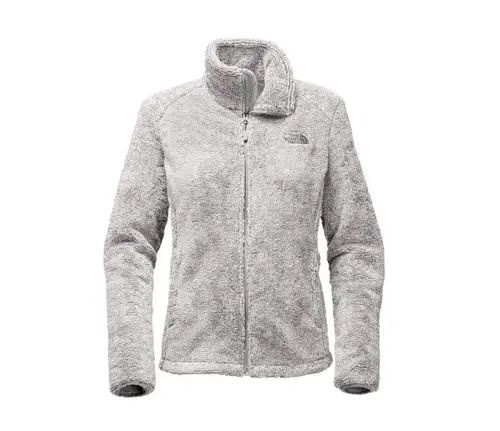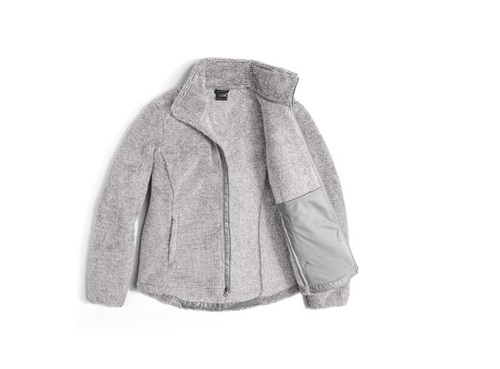 The Osito 2 is an amazing sweater that everyone just has to have! The soft and cozy feeling of fleece and polyester is enough to make you relax. Secure fitting, this sweater is diverse for any situation and can be dressed up or down. Flexibility gives you outstanding performance while staying out of the way. It wicks moisture and keeps you warm all day long.
Fleece
This is a fleece infused sweater that has natural properties that will wick away moisture and provide exceptional breathability. Being able to stay dry in a cold climate is enough to make you want to buy the Osito 2.
Hardface Stretch Fabric
The sweater offers a Hardface Stretch Fabric technology that is made to keep the heat in at all times. The Hardface Stretch Fabric is located around the wrist cuffs, allowing heat to stay in and body temperature to be controlled.
Cost and Value
This is one of the safest and warmest sweaters on the market. With natural properties, The Osito 2 has fleece infused that will wick moisture and maintain constant durability and temperature. Say goodbye to layers and chill!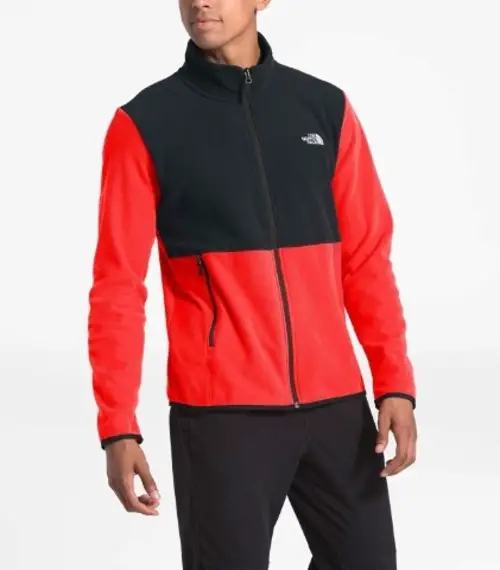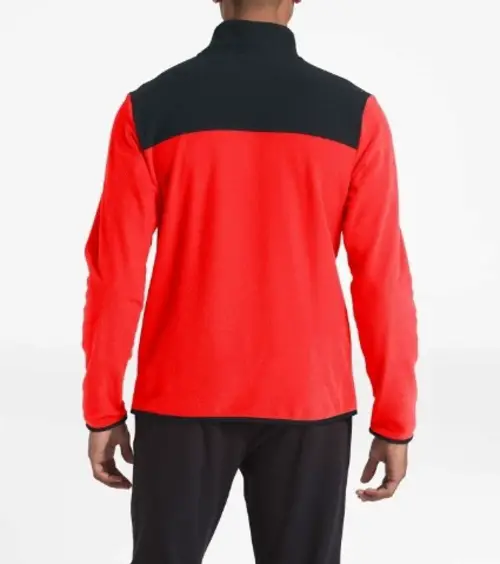 Need help regulating your temperature? The TKA 100 is a lightweight, diverse sweater that is made to regulate temperature and keep you cool after a mid-day hike in the cold. This is a water-resistant fleece sweater that dries quickly and supports your daily activities with flexibility.
Reverse Coil Zipper
This offers a reverse coil zipper that covers its teeth after every zip. The reverse coil zipper is a durable, no-snag zipper that works like new, zip after zip.
100-Weight Fleece
Light and flexible, the TKA 100 is made from 100-weight fleece. Moisture-wicking and soft, layer this sweater or wear it alone for a comfortable, thin fit. The sweater is designed to contour to your body and fit as if it doesn't exist.
Cost and value
Regulate, flex, and stay cool in the TKA 100. At an attractive price, this lightweight sweater is made to move, for whatever the occasion may be. The durable zipper will never let you down as it offers no snag technology. Backed by a lifetime warranty, this sweater will keep you warm for days.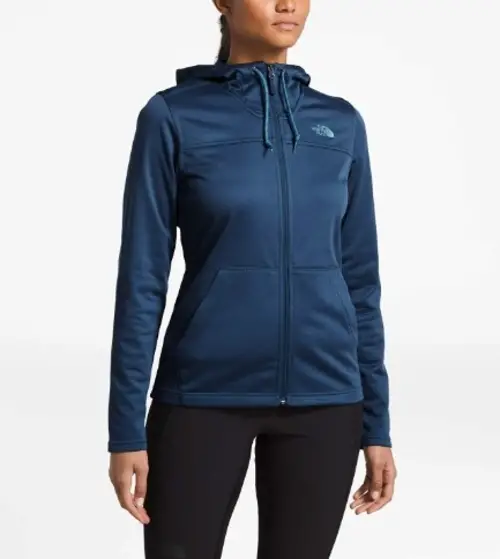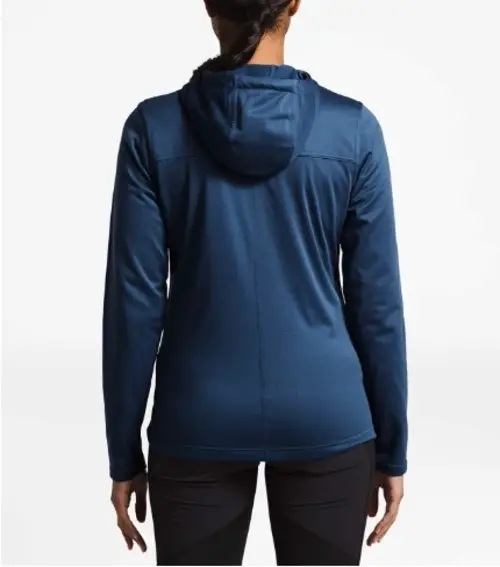 The Mezzaluna Hoodie is a relaxed, all around sweater that doubles as a jacket. It has an added turtle neck style hoodie that will keep you warm at all times. Made with fleece, this 100-weight fleece gives added natural benefits that will guarantee your worth and dryness for long days out in extreme winter climates. Dress up or dress down, this is a fashionable piece that you can wear anytime, any place!
100-Weight Fleece
The natural 100-weight fleece is both lightweight and moisture-wicking. Giving you a sense of dryness for days to come. Offering a natural odor barrier, the hoodie will ensure that you are hidden and scent-free during all of your hunting trips. This maintains ultimate warmth as fleece is a number one choice for maintaining heat.
Attached Hood
The Mezzaluna Hoodie has an attached hood with added materials around the neck maintaining temperature. With the drawstring cord, you can secure this hood in place during the most active times. The added material serves as a scarf and will keep your neck warm too!
Cost and Value
This has value written all over it, inside and out. Being able to maintain body heat has never been easier with 100-weight fleece by your side. The added material around the neck serves a scarf like purpose, giving extra warmth and added stability. Dress up or down and enjoy exceptional flexibility in any situation.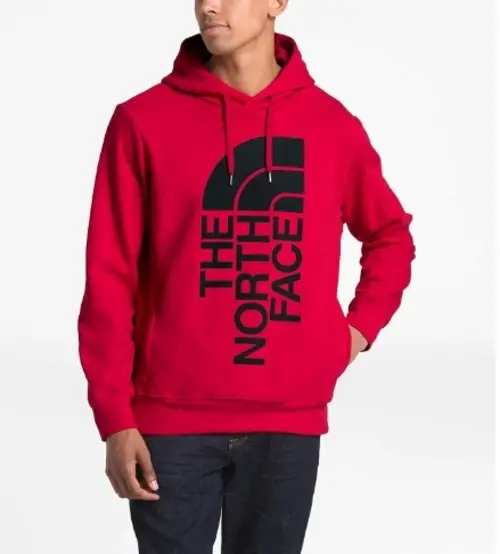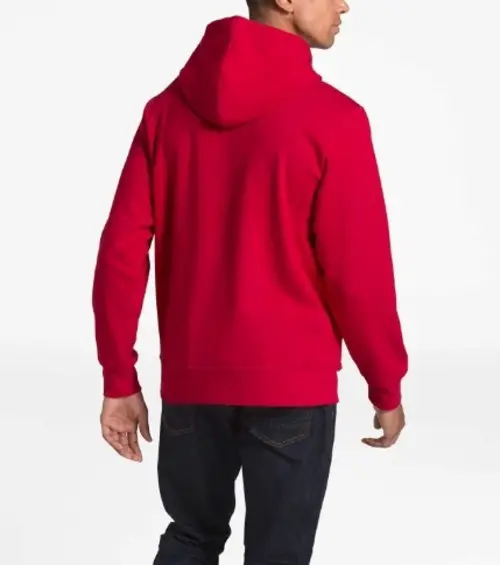 This easy to care for sweater is everyone's dream. The TriVert has a lot to offer as a pullover sweater. The warm, reliable sweater has a jersey-lined hood with drawstrings to keep the warm in and the moisture out. An added kangaroo pocket keeps your hands warm, while maintenance-free materials will stay stain-free and in shape for years of washes. This hoodie is the easiest hoodie to own.
Rib Knit Cuffs
This has rib knit cuffs on the sleeves and on the waistline. The rib-knit hemming is amazing for keeping warmth maintained and keeping the cold out. Conforming to your body, This pullover hoodie is both comfortable and valuable for this sweater.
Jersey Lined Hood
Laidback and comfortable, the TriVert has a jersey-lined hoodie that helps maintain moisture and warmth. The jersey material is very soft and durable and has draping like properties that helps wick away moisture the moment it hits. Being breathable, the jersey material is known to dry fast and keep constant airflow.
Cost and Value
The hoodie offers value so good, you can't say no. The athletic, relaxed fit is diverse for any active situation. With a consistent contoured ability, this sweater will move with you and maintain flexibility. Jersey materials in the hood offer added benefits of moisture-wicking and breathability, which allow you to maintain warmth and heat around your head.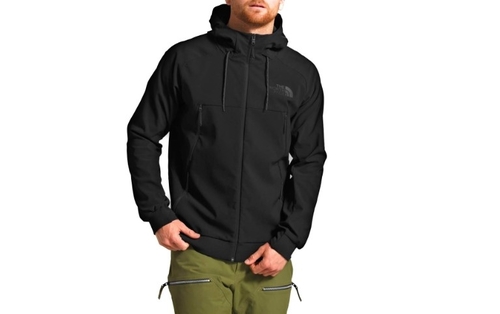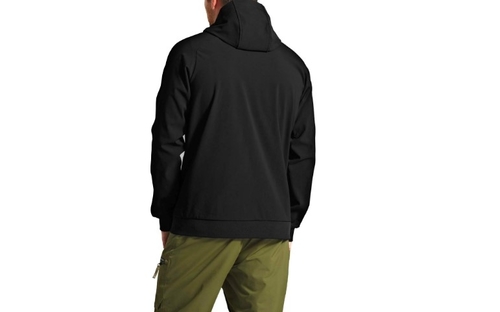 Anyone who has purchased a jacket or sweater from The North Face knows the brand was built with the idea of having a well-constructed line that shields its customers from as many natural elements as possible. Keeping that in mind, the brand does a great job with their newest sweater the Tekno Ridge pull-over hoodie. A sweater built for those that want to travel, hike and camp without feeling a single dose of breeze.
Weather-resistant
As stated above, this company is known for making apparel that shields you from most weather elements, this jacket is no exception. Featuring a lightweight build, this was meant for those that enjoy moving around constantly without feeling burdened by a heavy jacket. Furthermore, in order to provide quality without having to be heavy, the entire outer shell is weather-resistant that is including the hoodie it comes with. By weather-resistant we mean just that it will keep you warm while being water and windproof. So, you feel secure every time.
Durable
Quality is extremely important. You don't want to purchase a sweater you will need to replace in a few months Instead you want a product that will last you quite some time. In order to provide just that this is extremely durable. Additionally, it comes with secure zippers that enable you to zip up the sweater and the pockets easily for better protection against the elements.
Cost and Value
When you are looking for a sweater from The North Face you know you will be paying a bit of money. Not only are you paying for a quality item but you are paying for the brand. Therefore, this is a bit on the pricier side. However, you are getting quality and it does come in a multitude of colors.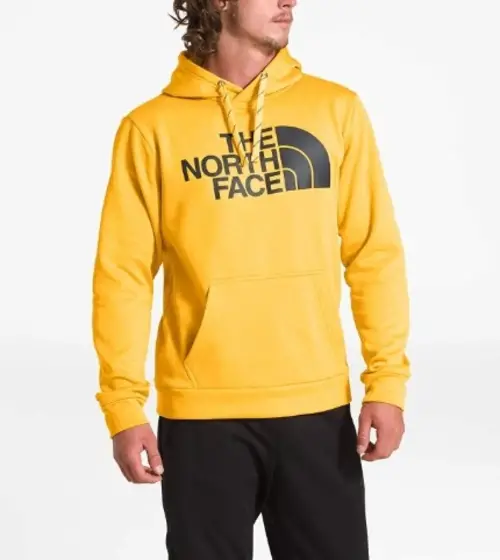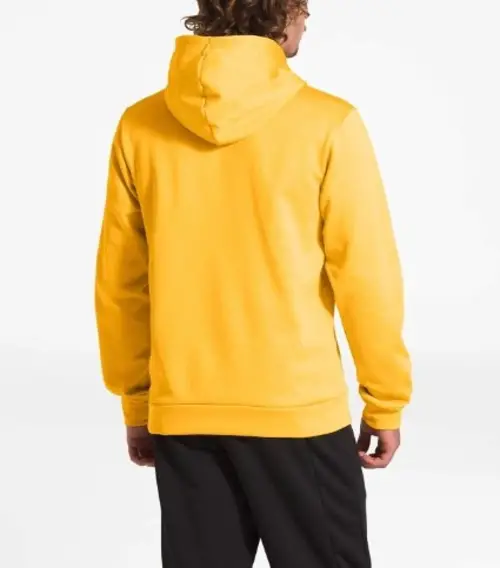 The Surgent Hoodie has it all for the outdoors. Made with a durable stretch fleece, this sweater is made with withstand everything from working out to cooling down. Stay flexible and stay cool with the natural properties of fleece. Maintaining your body temperature and also moisture-wicking, This hoodie is the coolest thing on the planet.
UV Protection
UV Protection is important to those that stay outside. The Surgent Hoodie has UV protection that blocks the sun's hardest rays and maintains the color of the sweater for days in the sun.
Hidden Pocket
This is made for work. Inside the kangaroo pocket, is a hidden media pocket. With the hidden media pocket, The Surgent Hoodie protects your phones and iPods during tough workouts.
Cost and Value
The cost of this sweater should be put aside with such great value. With lots of benefits, it keeps you cool and comfortable all day long. Featuring a kangaroo style sweater, This also has a media pocket to protect your investments and to keep you entertained!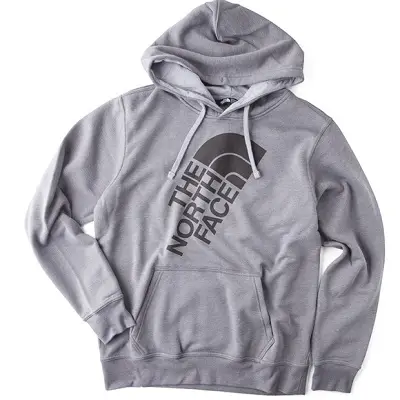 The Jumbo Hoodie is the bulkiest of the hoodies on our list. What that means is that this North Face sweater is known to keep you warm and cozy at all times. Made for long hikes or long hours in the stand, the brushed fleece lining is in place to maintain a soft, warm feel. Natural moisture-wicking properties in the fleece will keep you dry and keep the moisture out.
Bulky Hood
The Jumbo Hoodie offers a bulkier hood. This hood is known to keep the warmth in place, helping maintain temperature control within the body. Added drawstrings enclose the hood which also contributes to its job, warmth.
Durability
This hoodie is known to last, it is backed by a lifetime warranty as this sweater is known to be the best of the best when taking on the great outdoors. The no-tear material is both thick and durable and will support you in whatever you do, maintaining its shape while on any adventure.
Cost and Value
With a sweater this good, it is a great option for all of your outdoor needs. Durable and reliable, the Jumbo Hoodie will support anything that you need to do. The brushed inner maintains comfort and warmth while entwined fleece helps maintain moisture control.



The classic Half Dome Hoodie is a pullover style that keeps long-lasting comfort and warmth. Ideal for any occasion, this sweater is fashionable and helps make a bold statement. As an all-around hoodie, the Dome Hoodie has a jersey-lined hood and drawstrings to keep heat in at all times.
Ribbed Hems
This offers a ribbed hem feature that carries many benefits. The ribbed hems on the sleeve keep cool air from getting in and preventing warm air from escaping. Being a temperature-controlled hoodie, you are bound to stay warm.
Kangaroo Pocket
The kangaroo pocket style is designed to support warmth in your hands and carry extra belongings. If it is a cold day, just slid your hands into the kangaroo pockets and keep warm!
Cost and Value
With such a diverse sweater, wear the Half Dome Hoodie wherever you go! Keep warm with the super soft material and added kangaroo pockets for your hands. The rib-knit hems are designed to help regulate temperature. Backed by a lifetime warranty, this is made to last!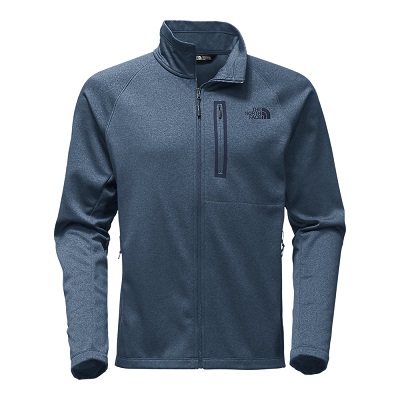 Staying active? The Canyonlands 1/2 Zip is the sweater of your dreams. With an athletic style, this North Face sweater is made for any situation. Hiking, hunting, or hanging out, stay in style and warmth with this sweater. Featuring a soft, brushed back, this sweater is bound to keep you warm and dry.
Active Fit
This offers an active fit style that will benefit performance and movement. The active fit style is less bulking and lighter in weight making it feel as if this sweater doesn't even exist on your body.
Temperature Control
With the brushed back on the Canyonlands 1/2 Zip, fleece offers many benefits. The brushed back keeps heat in and cold out. The added benefit of maintaining dryness is a plus! The temperature keeps constant, maintaining your comfort.
Cost and Value
Maintaining comfort, softness, and warmth, this active sweater is an all-time favorite. Made for the athlete, the Canyonlands 1/2 Zip is made to mold to your body shape and flex with you as you move, giving you a non-existent feel. Why so no to a value so great?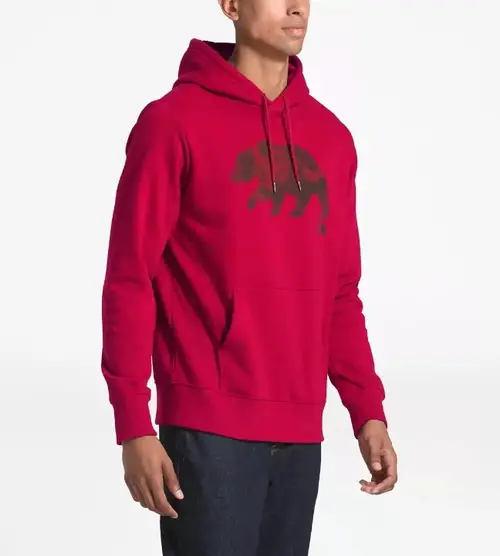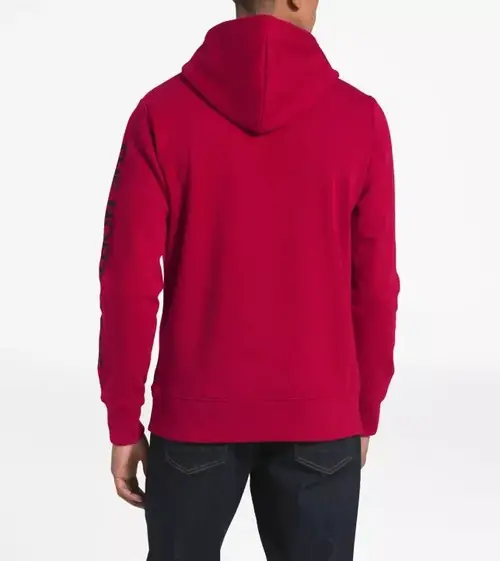 When looking for a sweater many of us tend to look at the style, the size and just how adjustable it is to our lifestyle. This particular brand has mastered making effortless products. Coming in at number 10 we have the Bearinda pullover hoodie a line specifically created for comfort. As of recently, the brand has gone down a road of expanding their range and bringing new products that are diverse and modern.
Superior Coverage
This particular hoodie was created for cooler weather, the reason why you are getting coverage from end to end. Every part of this jacket feels cozier, more comforting than other options on the market. You can almost say this sweater comes prepared to be with you in a multitude of different climate changes and events.
Comfortable
Many of us buy hoodies with the idea of being comfortable, its almost as if we seek a second layer but a cozier version. With that being said, this hoodie offers just that and more. It's extremely comfortable, without being heavy and overbearing. You can almost consider it to be the extra layer you want when it's extremely cold out. Furthermore, it keeps the cold out and the warmth in simultaneously.
Cost and Value
When it comes to the cost and value of this sweater you are looking at an excellent price point. It comes with exceptional qualities that this company is well-known for, while still being of great value. Furthermore, the sweater comes in multiple different colors so you can find one that works best for you and your needs. Additionally, when it comes to size it is easy to find and work with.

Subscribe to our Newsletter