Best Turtleneck Sweaters Reviewed and Rated
Winter is coming! As they say. And, as "they" also say, "We must prepare ourselves." Today, we're helping you prepare yourselves for the chilly bite of winter, with this master review of the best turtleneck sweaters. We don't have much time, so we better get started.
Our Top 3 Picks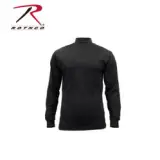 ROTHCO MOCK TURTLENECK

Our rating
100% Cotton
Price:

See Here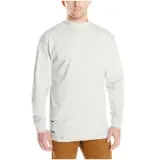 CARHARTT TURTLENECK

Our rating
Machine Wash
Price:

See Here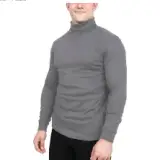 UTOPIA TURTLENECK SHIRT

Our rating
Easy to Clean
Price:

See Here


Why Turtleneck Sweaters
Well one, they kinda look cool, no? While there was a time when turtleneck sweaters were kind of a mark of goofiness, that has been changed lately, and apparel designers have really invested some creative brainpower into making the turtleneck sweaters look cool again.
Besides, they will also keep you warm, and give extra protection to your neck, where we humans are the most vulnerable to winter's chill. So, why turtleneck sweaters? Because they're cool and will keep you warm, hunter. Or, just a human for whom winter is coming! Read on and enjoy our review of the best turtleneck sweaters for you.
10 Best Turtleneck Sweaters
1. ROTHCO MOCK TURTLENECK
But what if we wanted the best of all worlds? Stylish yet not too thin, durable yet cool, not too thick yet heavy-feeling and expertly made? Well, Rothco are trying to come up with this one sweater fits all solution. Coming in both Black variants and a Midnite Color Blue, their sweaters feature a low-cut neck section that's both elegant and favored by many law enforcement and public service professionals. Without a doubt, Rothco is the path of the pro, so if you want to hit that note, this sweater is the real deal.


Expand to see more
Heavy Fabric

If all we said this far hasn't convinced you, then this will. Rothco have hit that weight sweet-spot, where the sweater is just heavy enough to fill you with self-confidence. That's what we're looking for Rothco, perfect.

Tactical

Want to get a feel for that spec-ops vibe too? Look no further, because Rothco is the foremost supplier of military, tactical, outdoor, and survival clothing. That should tell you something.

Features:

Made entirely from cotton
Keeps the shape of collars and cuffs thanks to special, elastic material

Special tactical style
Heavy, durable fabric
Will keep you warm
Stylish
Affordable
2. CARHARTT MEN'S FLAME RESISTANT
Another flame resistant turtleneck sweater, but this time it's the courtesy of Carhartt themselves – the daddies of badass clothes resistant to everything. As expected, the stitching is simple and strong, while the design is simple, rugged and "no-nonsense." Coming at only one color (beige-white), these sweaters are made of 100% cotton, which makes them very
comfortable to wear
due to their softness, and helps you stay warm. Superb flame protection as well.
Expand to see more
Flame Resistant

Carhartt are a well-respected brand exactly because they come up with high quality products like these. Their flame resistant garments are tried and tested countless times, which makes them one of the best out there.

FastDry® and Carhartt Force®

Both trademark features of Carhartt, these offer original benefits, such as wicking away any sweat and humidity, and fighting odors.

Features:

100% Cotton
Imported
Machine Wash
NFPA 2112 Compliant
HRC 2
Carhartt Force® fights odors
FastDry® technology wicks away sweat for comfort

Flame resistant
Anti-sweat and anti-odors
Durable and well made
Comfortable and warm
3.MEN'S TURTLENECK SHIRT BY UTOPIA WEAR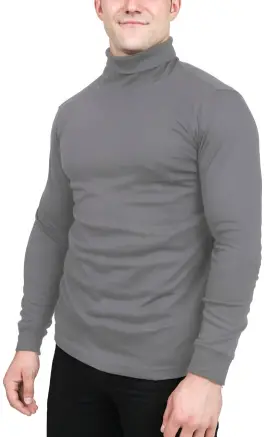 As simple as it gets. Utopia Wear surely aim to be utopian about their clothes, and this hits the mark. Clean, simple, blank design. Made of an almost perfectly balanced match between cotton and polyester, this turtleneck sweater manages to be a perfect fit to almost everyone. The material is stretchy and thin, and while it will keep you just barely warm, it is
breathable
and very easy to clean.
Expand to see more
Breathable

You won't get hot and sweaty in this, it's guaranteed. Feel free to layer two of these one over the other if you want to feel warmer though.

Pre-shrunk

This sweater will stubbornly remain the same size as the day you got it, no matter how many times you try to wash it. It's a sweater with a size set in stone – because Utopia Wear took the time and shrunk it before they sold it to you. We approve and only wish everyone did this!

Features:

45% Polyester and 55% Cotton
Durable and soft
Fits easy and comes in US sizes
Fabric that allows skin to breathe
Machine washable
Breathable yet comfortable
Pre-shrunk so it won't change sizes
Very easy to clean
Stretchy and easy fit for most people
A bit low on the "keep you warm" factor
4. BULWARK FLAME RESISTANT TURTLENECK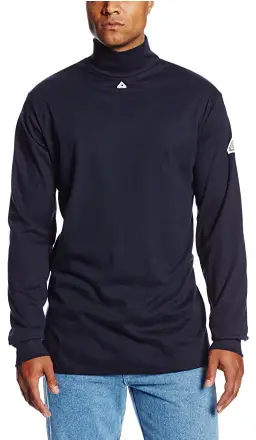 Well… Here, we do reviews for turtleneck sweaters. But, this is a flame resistant turtleneck sweater. So our rating must go through the roof, the roof, the roof is on fire! Ha, just kidding. But still, this is a very well made, high quality sweater, besides its fireproof properties (which is awesome). Made from 100% cotton, featuring strong stitching, and a simple, "no-nonsense" design, this flame resistant by Bulwark is indeed a bulwark of a blouse.


Expand to see more
Flame Resistant

While most people think they'll need this only in the case of fire accidents, it can be quite more useful in fact. Whether you're in contact with hot burning stoves, camp fires when out in the wilderness, or you're just a mechanic who has to do a lot of welding and keep safe from a hailstorm of sparks, this is the perfect sweater for you.

Well Made

From the quality materials, to the excellent stitching and use of FR layering, this sweater is a pleasure to wear. And it doesn't look half that bad either!

Features:

100% Cotton
Made in the USA (can also be Imported)
Double-layer, Fire Resistant cotton rib-knit collar
Perfectly sized to protect the neck
Fire Resistant cotton rib-knit cuff
Arc Rating ATPV 9.6 calories/cm2 (HRC2)
Arc rating ATPV 9.6 calories/sq cm
Flame resistant
100% high quality cotton
Will keep you warm
Quality stitching
Soft and comfortable
5. OHOO MENS SLIM FIT SOFT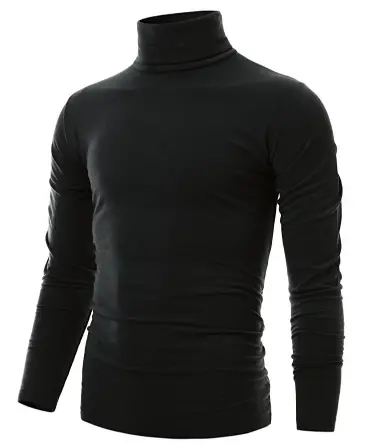 Nice, minimalist design is what makes these Ohoo turtleneck sweaters stand out. Using both cotton and polyester, these make for a comfortable, snug fit that is a bit stretchy. The neck and wrists are also seamlessly designed into the body of the shirt, and the stitching is almost invisible. Whatever you say, this sweater surely looks stylish!


Expand to see more
Cotton Blend

If you happen to miss your size just slightly, then worry not – the blend of cotton and polyester is just elastic enough to accommodate your specific body shape.

US Sizes

Despite being made in Korea, Ohoo have gone one step further and offer US sizes. One thing less to worry about!

Features:

80% Cotton / 20% Polyester – Cotton Blend
Machine wash & Hand wash recommended
Elastic enough for easy fitting
Soft fabric comes in standard U.S. sizes
Made in Korea
Cotton blend material makes for easy fit
Elastic and thin
Affordable
US Sizes
6. NIDICUS MEN LONG SLEEVE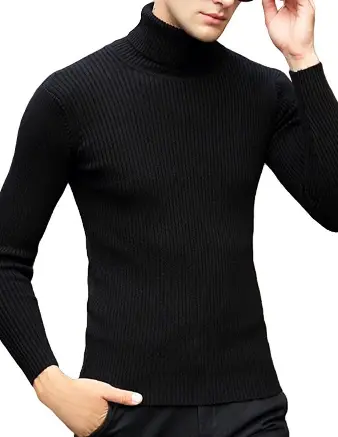 Nidicus aimed high with this line of turtleneck sweaters: they tried to combine quality wool design and an almost slim fit, super stylish design. The results? Well, it looks gorgeous! It comes at only several colors, but these are chosen well, and furthermore, the slightly ribbed design further complement it. Will
keep you warm
and make you look good while at it.
Expand to see more
Wool and Acrylic

The combination of these two materials makes this turtleneck sweater look stylish, and keep you warm as well.

Excellent Stitching

You won't get rips and tears anytime soon – the excellent knitting, along with quality stitching and the elasticity of the acrylic will make this sweater last longer.

Features:

30% Wool + 70% Acrylic
Imported
Select high-quality Wool fabric – which is Ultra Soft, Skin-friendly, Breathable, No-ball and Moisture wicking
Ultra Soft Turtleneck
Light-weight / Slim fit design / Ribbed cuff & bottom
Hand Wash in cold water and Hung to dry

Very well made
Quality materials (wool and acrylic)
Moisture wicking
Very stylish looking
Not the most affordable item
7. GUIDE GEAR TURTLENECK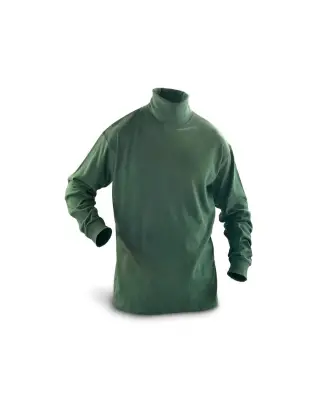 One could say that this is a real turtleneck sweater. Coming in several colors (wine, hunter green, white and black) and generally large sizes (medium and up), this sweater can be the perfect hunting apparel. Made mostly out of interweaved cotton and a bit of spandex on the neck and the wrists, this is a nice, heavy-ish turtleneck sweater that
will keep you warm and make you feel protected
too! But that's not all: it's also extremely affordable.
Expand to see more
Soft and Heavy
Some people will definitely like the thick, heavier feel of this sweater. The perfect feel for those cold winter days.
Straight Cut Bottom
No cuffs and hems on the bottom of this sweater, which makes it look stylish in its own, wild way. Can be easily tucked inside your
pants
or trousers.
Features:
Interweaved cotton stitching
Soft and heavy
Comes in white, black, hunter green and wine
Straight cut bottom
Extremely affordable
Quality materials
Comfortable, heavy feel
Some people won't like the straight cut design
8. H2H MENS SLIM FIT BASIC RIBBED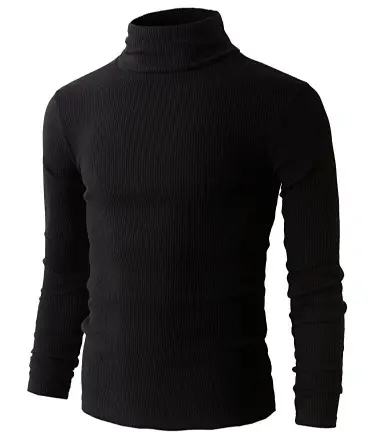 H2H is a Korean manufacturer, so naturally, expect sizes fitting the Asian market. With that being said, this is truly an excellent turtleneck sweater. It's made from 80% cotton but 20% polyester as well, which makes it a slim, snug fit, and the ribbed design of the material enhances its thermal properties. While it may look more on the thin end, it will definitely keep you warmer than expected. H2H offer a variety of colors for this sweater.


Expand to see more
Ribbed Thermal Design

This turtleneck sweater will keep you warm thanks to its clever design. Don't let the thin look fool you.

Slim Fit

The slim fit design will be a joy to many, but it can also be a turn off for some. To each their own, but this is definitely a very stylish piece of clothing.

Features:

80% COTTON / 20% POLYESTER
Mens Slim Fit Basic Designed Turtleneck Pullover Sweaters
Slim fit, long sleeve, basic designed and solid colors, ribbed cotton fabric, lightweight thermal pullover sweaters
Hand wash recommended
Slim fit
Thermal design
Plenty of colors to choose from
Affordable
9. BCPOLO MEN'S TURTLENECK SHIRT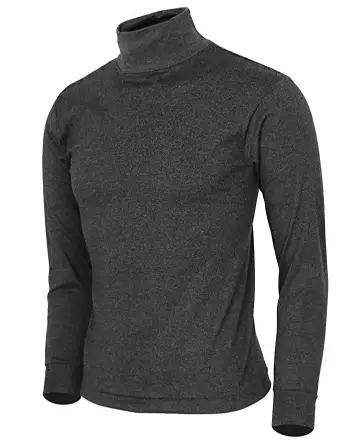 This is a nice, soft sweater made from 100% cotton. This makes it a very pleasant piece of clothing, as it is soft to the touch and thin enough to wear along with other clothes. The stylish, clean design is further complemented by quality stitching, which adds some extra durability to it. Take note however: this is an imported item from South Korea, so the default sizes are tailored for the Asian markets. With that in mind, happy shopping!


Expand to see more
Double-Needle Stitching

This sweater is tailored with extra care to make it more durable. The double-needle stitching on the bottom hem and sleeves will make this nice sweater last longer.

Thin and Soft

Made of cotton, this sweater will maybe not keep you too warm, but it's comfortable and thin enough to be worn under other items of clothing. Ideal for cool weather.

Features:

Material: 100% Cotton
Style: Turtleneck, half Turtleneck
Size: XS, S, M, L, XL
Hand washing and machine washable
Imported: South Korea
Well made
Affordable
Comfortable material
Can be worn under other clothes
Can shrink after washing
Asian standard sizes
10. RED KAP LONG SLEEVE
We start off with what is perhaps a hybrid between a long sleeved blouse, and a turtleneck sweater. Well, the correct description would definitely be a turtleneck blouse. Being 100% made of cotton, this item doesn't feature a soft, wooly fabric, but it compensates for that by being light and comfortable to wear. It's not called "mock" for nothing. But it's not a bad thing if you're sick of the heavy sweaters. It won't keep you very warm though.


Expand to see more
Mock Turtleneck Sweater

As the word tells you, this item is not actually intended to be "true" to what a genuine "turtleneck sweater" might be. But this is not necessarily a bad thing – if you're looking for a thinner, lighter blouse that looks like a turtleneck sweater, this is the right thing for you.

Features:

100% Cotton
Lee
Hemmed Bottom
7.0 oz. 100% Premium Jersey Cotton
SPANDEX Reinforced Collar and Cuffs
Home Wash
Affordable
Well made
Pleasant to wear
Not exactly a sweater
Won't keep you very warm
Decision Time
So, that was some fun time at the catwalk. Just kidding! At any rate, let's recap the most important things about turtleneck sweaters. Besides looking badass, you have to make sure they fit your needs. Do you want something more casual, that you could wear out in town or the shooting range, at home, and also take with you out in the wilderness sometimes? Then you have plenty to choose from. Maybe you want to layer several items of clothing beneath your jacket for those long, freezing cold hunting expeditions, or need to do some hiking in winter? Plenty to choose from as well. Or maybe you want that extra thick and durable, flame resistant sweater that will become your "good old friend" for years to come? We got you covered.