Top 10 North Face Backpacks Reviewed & Rated
In a Hurry? Editors choice: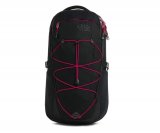 Test Winner: North Face Borealis

Whenever you are out in nature, whether it's a short hike or a weeklong hunting expedition, you should always be prepared for the unknown. This means having the right tools and equipment on hand when you need it. The best and most convenient way to carry these items with you and not allow them to get in the way or affect your performance is with a backpack. Backpacks are an essential piece of gear that can be used for hauling equipment and supplies such as guns, knives, ammunition, food, and water, cooking utensils, sleeping bags and in some cases, transporting your trophy home after the hunt. Let's take a look at the best North Face Backpacks for the hunter and outdoorsman.
Standout Picks
Criteria Used for Evaluation
Capacity
You should always consider the overall capacity of your backpack when you are picking out a North Face backpack. You are unlikely to be satisfied with a backpack that is too small since that means that you will be unable to hold all of the gear that you need. A backpack that is too large will feel bulky and may not work for your intended purpose. In addition to the size of the backpack, you should be mindful of the pockets that are included in the backpack.
Some have more pockets than other backpacks which means that you will need to decide what degree of separation that you need when you are putting your items into the backpack. The backpack's capacity will be an important part of your decisions when you are purchasing a backpack.
Many North Face backpacks have mesh pockets on the outside of them that give you the ability to carry water bottles. You will need to consider all of these possibilities when you are checking the capacity of your backpack as they will help determine how much gear that you can carry on the outside of the backpack in addition to what can go inside of it.
Adjustability
Straps on the backpack are important to make sure that the backpack can stay on your without you dropping it or falling down. You should always make sure that the backpack has durable shoulder straps and waist strap if applicable.
In addition to durability, you should also make sure that the straps are padded and adjustable. They should hold their position when they are adjusted so that they do not get to be too loose. It is important for the straps to also be adjustable for your body shape and build so that they are not too loose or too tight. The straps serve the important function of holding the backpack on your body and positioning it properly.
When the backpack is positioned properly, you will be able to balance much easier and your back and shoulders will either not hurt at all or hurt less from carrying the backpack. For these reasons, you will want to take a look at the shoulder and possibly waist strap to make sure that it will work with your body.
After you have looked at the strength of the shoulder straps, you should check the fit and adjustability. If you are a small person, then you should make sure that you can adjust the straps so that the backpack will be pulled tightly against your body without any slack in the shoulder straps.
A large person will need to make sure that they can wear the backpack without the straps getting so tight that they end up becoming constricting and hindering movement. Once you have checked that you can adjust the straps to your body, then you will need to make sure that the shoulder straps hold their shape.
If your backpack has a waist strap, then you should repeat the above checks for the waist strap. The waist strap should buckle around your waist and it should not be too high or too low on your body. It should also clasp around your body in a secure fashion.
Comfort
Padding is an important part of a backpack because it helps to make sure that the backpack is comfortable and also protects the items that you have put into the backpack as well. Without padding, your back and shoulders can end up hurting, especially when you are hauling a heavy load of items in the backpack.
The padding can also keep your items protected as well since it can reduce any shock that your items might otherwise feel if the backpack is dropped or set down hard. In many cases, thicker padding is often better than thin padding. You will also want to make sure that the padding is breathable and if possible, has mesh so that you and your items do not overheat inside of the backpack.
The shoulder straps are one of the most important areas for a backpack to have padding. Your shoulders will end up holding most of the weight in your backpack, and even a backpack that has thick straps will still put a lot of weight on your shoulders. Padding on the shoulder straps serves a few different purposes that will help increase the comfort on your shoulders and reduce strain on your body.
After you have looked at the padding on the shoulder of the backpack, you should check the padding in the back area. This is the area of the backpack that will touch your back so you will want to make sure that the backpack has plenty of padding in this area as well. A backpack that doesn't have sufficient padding in the back area will allow your items to dig into your back.
Some backpacks also have air vents in the back padding that will help move air across your back. This will help remove sweat and moisture that may build up while you walk around with the backpack on. Too much sweat can make your shirt smell bad, and it can even lead to chafing your skin if the backpack is moving around on your body or bouncing up and down while you are walking.
You will also want to look for padding on the bottom of the backpack and in the internal pockets. Padding on the bottom of the backpack can help keep your items protected when you set the backpack on the ground. It will also help to protect your items in the event that you drop your backpack or set it down too hard.
Features
North Face backpacks can come with a lot of features and some of these features can really help improve the overall quality of the backpack. You should always make sure that any backpack that you purchase has the right number of features for your needs. Some features are more popular than other features, but many people tend to look for backpacks that have laptop and tablet sleeves, water bottle pockets, internal organizers, and even headphone ports. All of these features can help make the backpack more useful and therefore more enjoyable to own, so you should look for a backpack with such features if you find that they are important to you.
The features found on a North Face backpack will determine how useful the backpack will ultimately be. You should always try and make sure that you pick out a backpack that has the features that are most useful to you. Doing so will help improve your overall satisfaction with the backpack since you will have a backpack that is useful for your needs. Features can go a long way in making the difference between a backpack that is simply ok to a backpack that is excellent so you should take the time to get a backpack that is right for your needs.
10 Best North Face Backpacks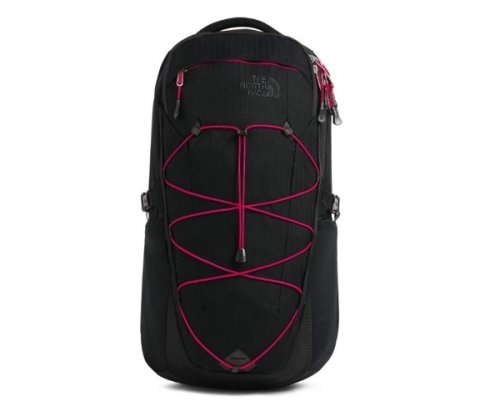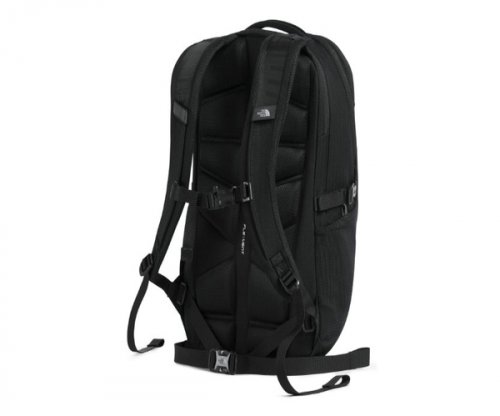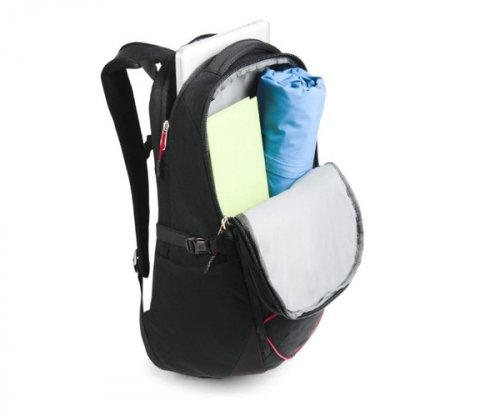 The Borealis is one of the most popular and positively reviewed backpacks ever produced. It's smaller, more streamlined design makes it ideal for shorter hunting trips and outdoor excursions. This backpack is water-resistant and has several interior and exterior storage compartments which are perfect for keeping gear organized and easy to reach.
FlexVent™ Suspension System
The FlexVent™ suspension system is found on several models from North Face. This system is designed to provide the ultimate level of support to the back and shoulders, as well as provide proper ventilation.
Front Elastic Bungee/External Storage
Being able to reach for and grab tools, gear, and equipment in a hurry is essential to the hunt. The Borealis sports a front elastic bungee for storage, along with a front-zip pocket, for easy storage and easy access.
Cost and Value
The Borealis is one of the best values in this group of backpacks. It runs on the lower end of the price spectrum. Considering its size, the lifetime warranty, and the number of pockets and storage, the Borealis is an exceptional value.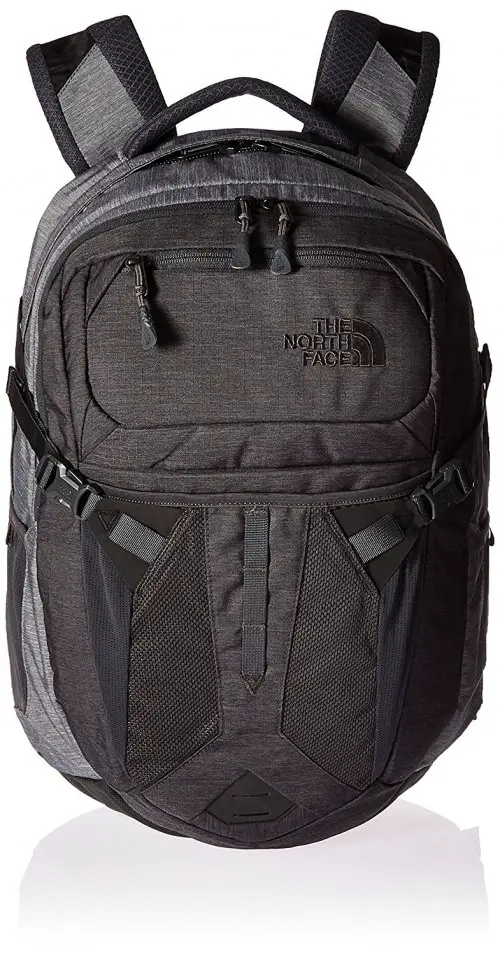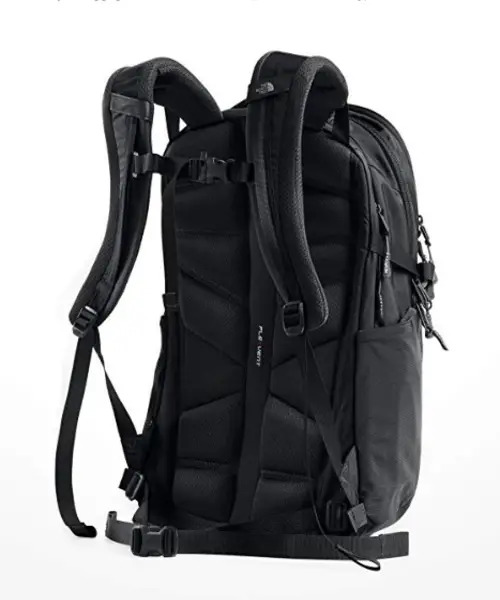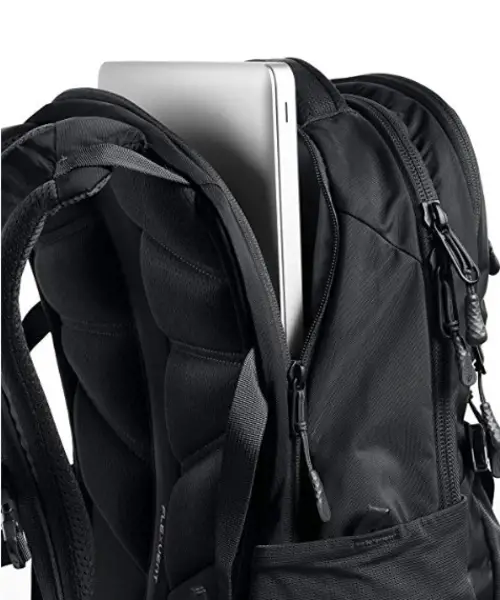 The Recon is also one of the most popular and classic designs. Topping out at 31 Liters of capacity, this is a more compact model, ideal for shorter hunting or outdoor treks. Along with the Flex Vent™ Suspension System (described below), this pack also has two water bottle pockets and sternum straps.
Stretch Front Pocket for Extra Storage Space
With storage capacity and easy access being critical criteria for hunting and outdoor backpacks, the Recon fits the bill with its stretch front pocket. This stretch front pocket expands enough to fit an item as large as a helmet.
FlexVent™ Suspension System
As with many other North Face models, the Recon is built with the FlexVent™ Suspension System, ensuring maximum carrying comfort due to the molded shoulder straps and padded back support.
Cost and Value
The Recon comes in on the lower end of the price range. The FlexVent™ Suspension System, extra stretch front storage space and slightly larger capacity than models like the Borealis, give the Recon a high value for a lower cost.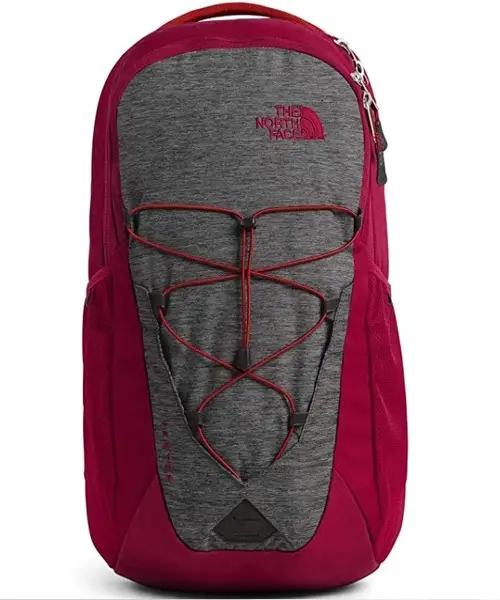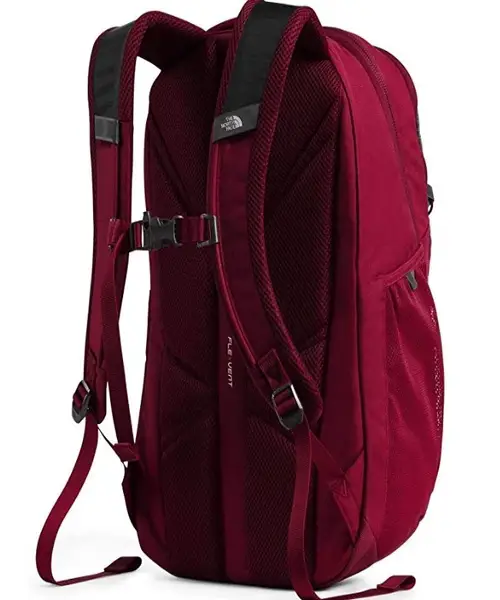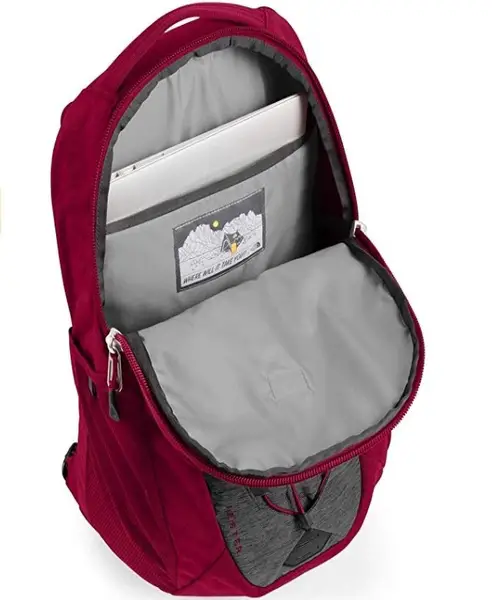 When seeking the perfect backpack for your everyday runs, hikes or even to carry essentials, you want something that allows you to be as comfortable as possible- the Jester offers just that. Known for being one of the best sellers, this backpack comes prepared to help you endorse multiple situations without missing a beat. It's one of those items you didn't know you needed until its right in your hands.
Flex Vent Suspension System
One feature North Face has been able to capitalize and do extremely well is their ability to seamlessly create a flex vent suspension system without adding weight to the bag itself. But what exactly is this unique feature? It's the ability to have your shoulder straps and the padded air mesh panel along the back of your bag give ventilation. Thanks to this feature you won't be left with a heavy, uncomfortable, sweaty back. It's all about comfort and ease along the way, particularly when you will be hiking, or running for an extended period.
36o Degree Swivel Components
This bag comes with 360-degree swivel compartments that ensure you get the most use out of your backpack. It's all about being able to add everything you need in one bag without having to worry about storage or comfort. These compartments are great for carrying all your items, even your laptop. While most of us would worry about carrying a laptop in a backpack this one does it quite well by ensuring you have as much protection from your items as possible. The additional dose of cushioning will help with that seamlessly.
Cost and Value
As for the cost and value of this bag, you will be paying a higher price. However, when you take into consideration how much you are getting the price won't feel as steep. Having as many features will further enable you to feel as if you are getting the ultimate versatile backpack with just the right number of features.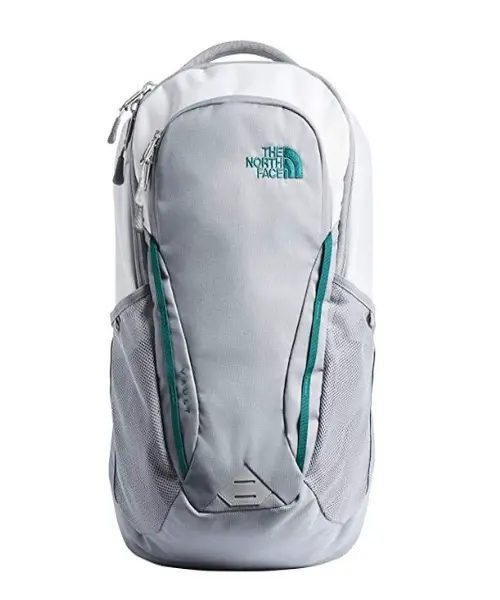 Coming out as one of the most versatile backpacks on the market for North Face, comes in the Vault. Constructed out of ultra-durable polyester material, this backpack is the perfect addition to any everyday event. Whether you are walking, running, or going on family trips you will have enough storage to put all your necessities while knowing they will remain safe the entire time.
Sturdy Zipper
One of the reasons why this bag is called the vault, it's due to its sturdy zipper mechanism. You won't be able to open it unless you want too which is great when keeping your items safe and secure is your main purpose. Furthermore, having these zippers enable you to get the most out of every compartment. It's all about being able to keep all your items safely in one single space.
Contours the Shape of Your Spin
One of the features you want to have from a backpack is shape contouring. Having an item that will contour to your body works great as it will remove any added levels of pain. Sometimes when you are traveling, you will carry your bag on your back for an extended time. Having a bag that contours the shape of your spine will reduce the pain and discomfort that might come from that. Furthermore, that paired with Flex Vent will ensure you not only feel more comfortable, but you are sweating less.
Cost and value
This particular backpack is quite cost-effective. You won't be breaking the bank, yet you will be getting a quality product. North Face is known for creating quality and this one is no exception. The price is right with just the right number of added features.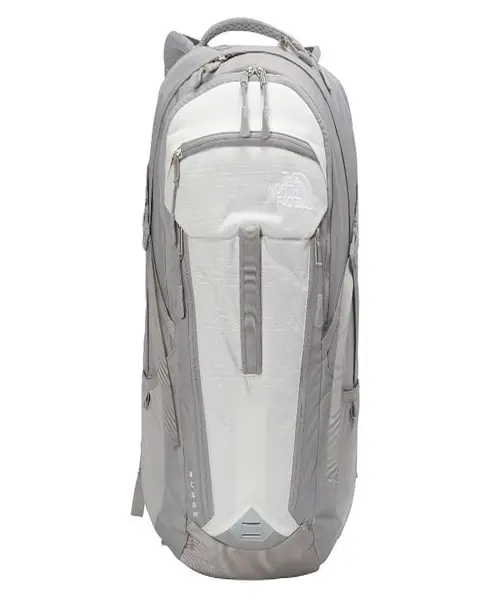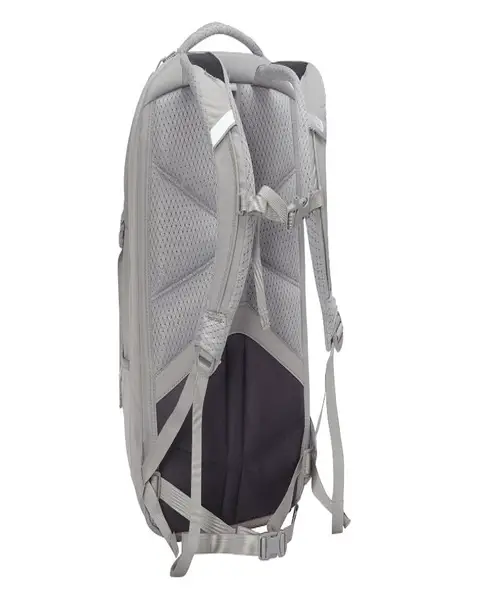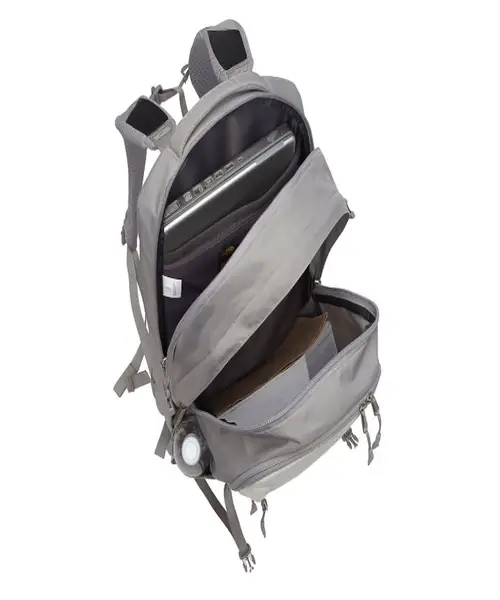 The Surge is one of the most popular options when it comes to women's backpack. It features their patented FlexVent suspension system and shoulder straps with flexible attachment points. The padded mesh back panel with spine channel allows you to enjoy outdoor activities in comfort. What's more, this backpack is really spacious: it includes a laptop compartment and a compartment for books and binders. Therefore, it allows you to carry everything you need.
Laptop Compartment
In an effort to provide a safe space for your devices, this backpack features a specially designed laptop compartment. This fleece-lined section helps to prevent damages and scratches.
Flexible Attachment Points
This was specially engineered to fit a woman's body. The shoulder straps feature flexible attachment points that conform to your torso for a snug and comfortable fit.
Cost and Value
This product has a high-quality design with lots of amazing features to increase your comfort. It also comes in 18 different colors that allow you to find something that matches your style.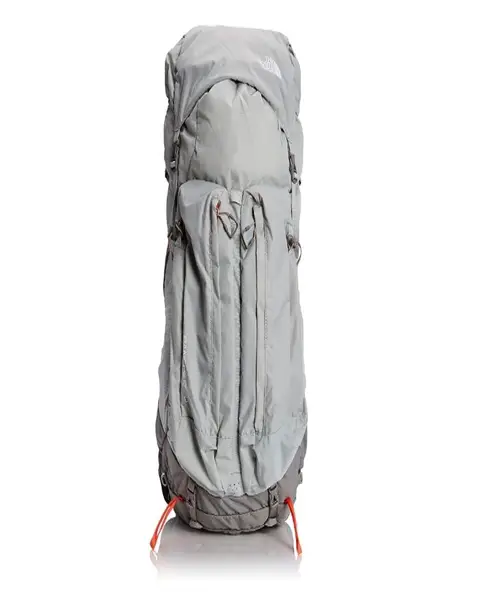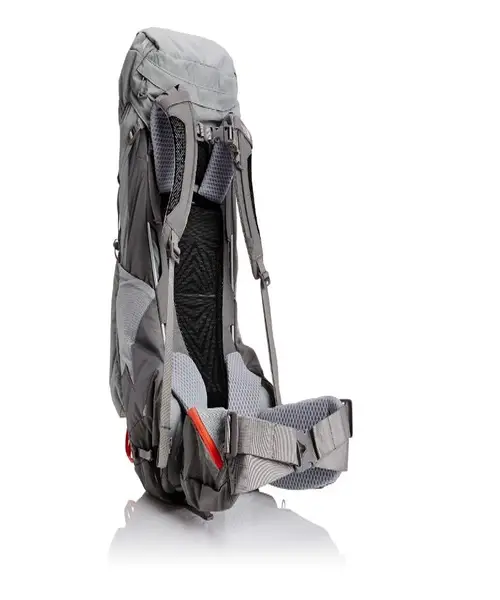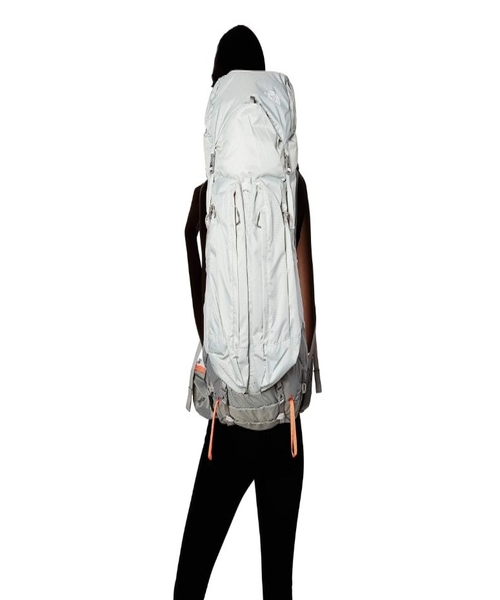 The Banchee 50 is another larger backpack, with a 50 Liter capacity and 26" x 12" x 10" dimensions. This pack would come in handy on longer hunting and outdoor trips where large amounts of gear and supplies would need to be packed. A large number of pockets, along with two exterior tool-keepers also make it ideal for this purpose.
50 Liter Capacity
At 50 Liters, the Banchee 50 is larger than several other backpacks on this list. Its larger capacity enables hunters and outdoorsmen to use it on longer trips, packing necessary supplies such as food, extra clothing, water, ammunition, and sleeping bags. Although it has a large capacity, the Banchee 50 remains one of the more lightweight models.
Aluminium Frame
The aluminum frame on the Banchee 50 allows the user a greater range of motion and easier movement while still providing proper support and structure. This also allows great control over the backpack while maintaining comfort for the user.
Cost and Value
The Banchee 50 is in the higher price range however, along with this higher price comes a more advanced design, larger size, and additional features not found in the less expensive backpacks.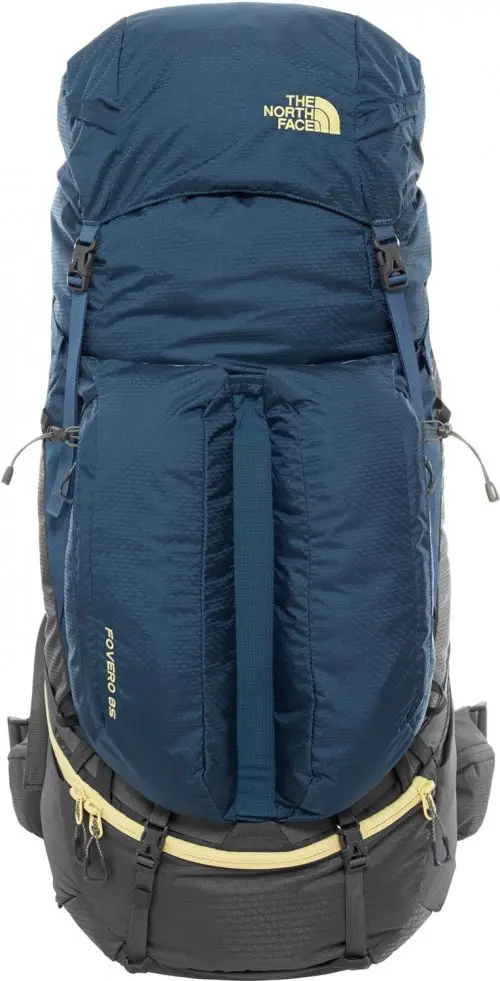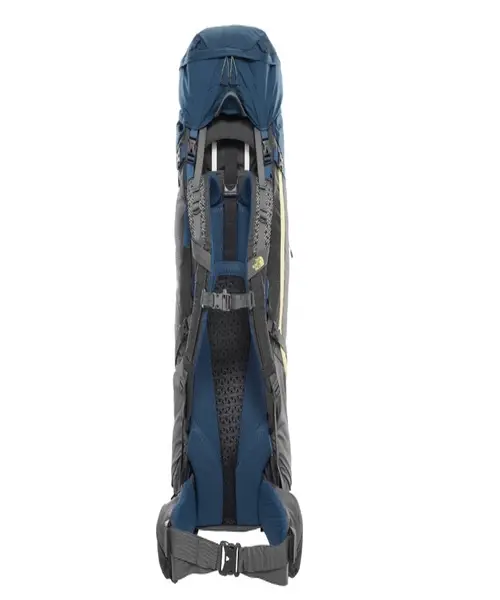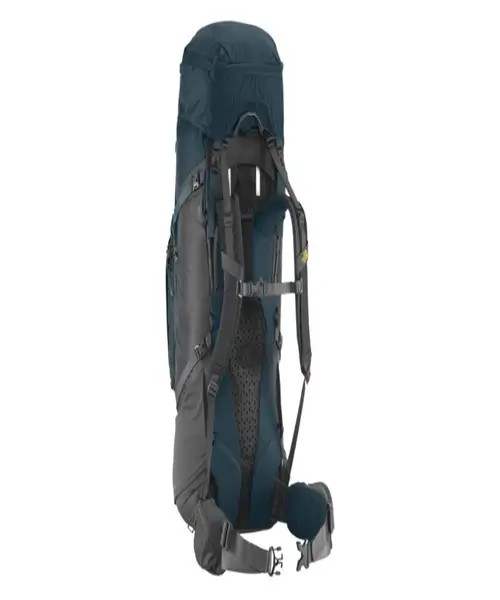 Although originally designed for hiking, the Fovero 85 is a great choice for extended hunting and outdoor excursions. At an 85 Liter volume, the Fovero tops out as the largest pack. In addition to the large volume, this backpack has two tool keepers and a separate compartment for a sleeping bag.
85 Liter Capacity
As mentioned, the Fovero 85 is currently the largest backpack available. This large capacity allows the user to pack enough equipment and supplies for trips of up to 1-2 weeks. Included in the 85 Liters of the volume is a separate zippered compartment for a sleeping bag. This is another model that would be large enough to haul certain sizes of wild game from the hunt.
Removable Top Portion/Daypack
Another great feature of the Fovero is the removable top portion of the pack. This portion can be removed to become a smaller daypack, perhaps for day-long treks away from basecamp.
Cost and Value
The Fovero 85 sits at the top of the price range. The size, along with features such as the OPTIFIT Suspension System, 10+ pockets, removable top portion/daypack, and the waterproof rain cover combine to make the Fovero 85 well worth the cost.

8

. North Face Angstrom 28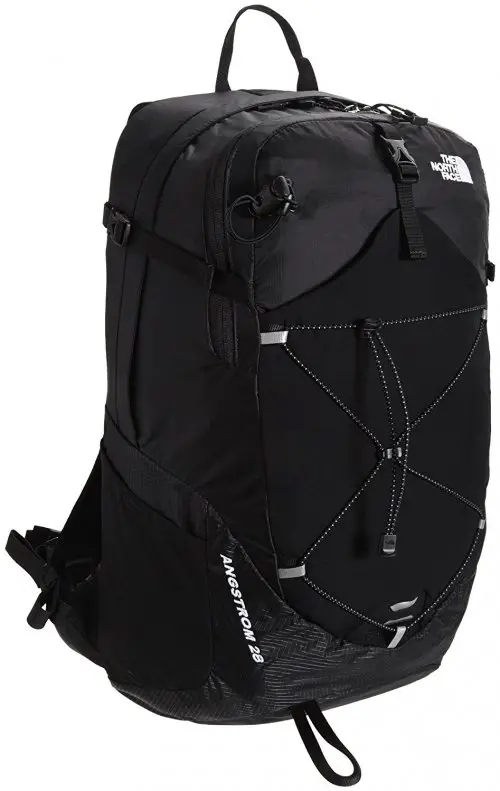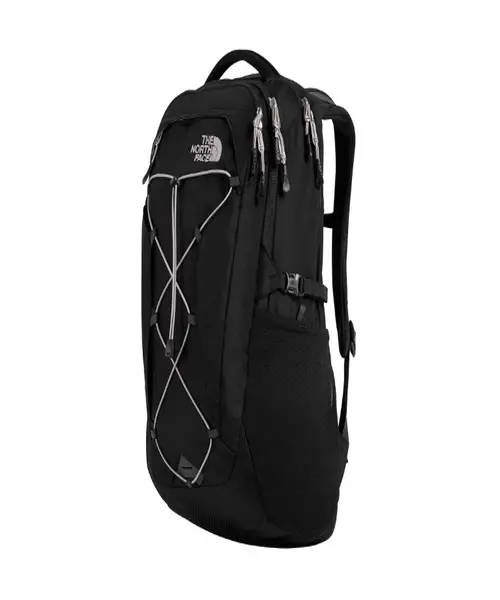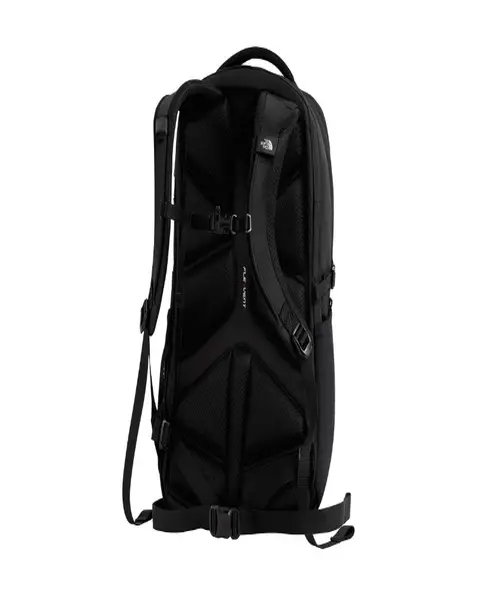 The Angstrom 28 is well suited for day trips or even brief overnight hunting trips. Though smaller than many other packs on this list, the Angstrom has several other features that make it fit for this purpose, including numerous pockets, room for a hydration reservoir or water bottles, adjustable shoulder straps, and a padded hip belt.
Large Front and Side Pocket
In addition to the spacious main compartment, the sizable front and side pockets on the Angstrom 28 give this smaller volume pack a larger feel. These front and side pockets are made of a stretchable material to accommodate bigger items while also allowing easy access.
Integrated Rain Cover
One feature found on the Angstrom 28, not found on many other North Face backpacks, is the integrated rain cover. This cover keeps equipment and gear in the backpack clean and dry in wet and rainy conditions without adding extra weight to the pack.
Cost and Value
The Angstrom 28, cost-wise sits mid-range amongst all models. Slightly more costly than models such as the Borealis or Recon, the Angstrom provides features such as multiple pockets, space for a hydration reservoir and an integrated rain cover, which give the backpack more than substantial value for the cost.

9

. North Face Stormbreak 35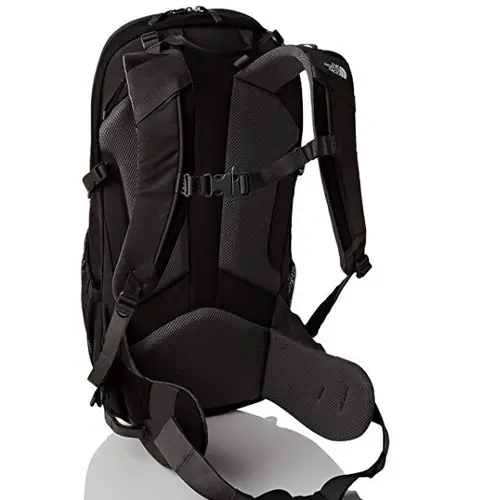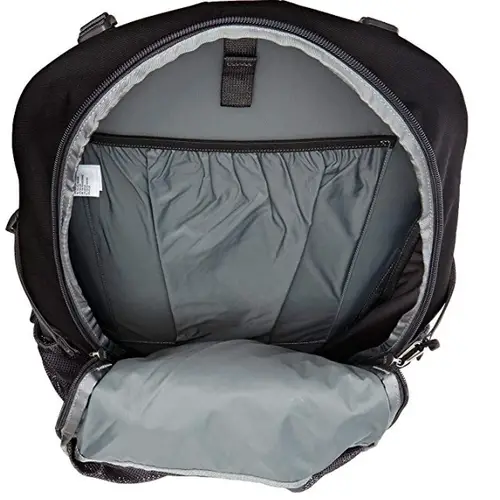 The Stormbreak 35 is a mid-sized backpack, much like a few others that appeared previously on this list. This size makes it a good fit for short to mid-range hunting and outdoor trips. The front-load panel, ventilated back panel, mesh side pockets, and two tool keepers make this pack optimal for storing all the equipment and gear essential for an outdoor trek.
Side Compression Straps
The Stormbreak 35 is built with side compression straps on both sides of the pack that allow the user to secure the backpack and its contents tightly, giving the user better control. This allows for more comfort while carrying the backpack.
38 Liter Capacity
As mentioned before, the Stormbreak 35 actually has a 38 Liter volume which enables its utilization for a wide range of hunting and outdoor excursions. This pack can easily fit all the equipment and gear necessary for a successful day trip, as well as shorter overnight trips.
Cost and Value
The Stormbreak 35 is comparable in price to some of the smaller backpacks on this list, including the Borealis and Big Shot. Its substantial size, tool-keepers, comfort features such as cushioned shoulder pads, and the lifetime warranty make it an ample value for the cost.

10

. North Face Shadow 40 + 10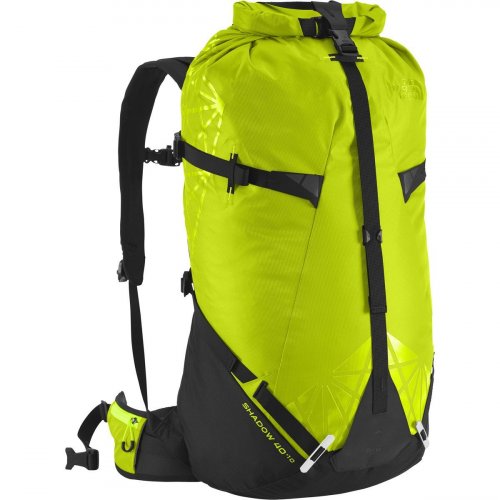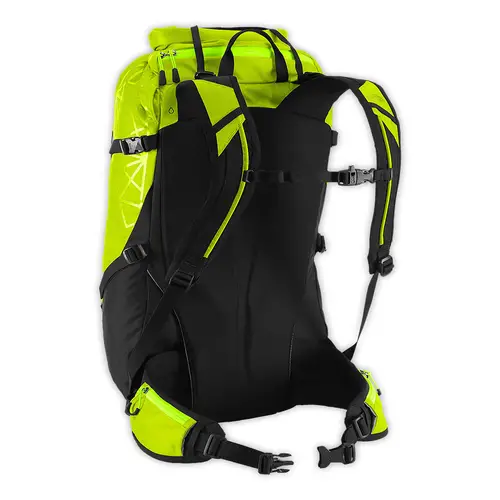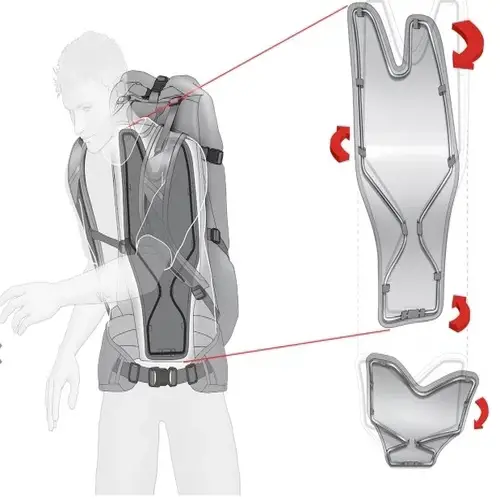 The Shadow 40 + 10 rounds out this list. The Shadow 40 + 10 is another one of the larger designs. The maximum volume of this backpack is 50 Liters; however, it can be stripped down by removing the frame sheet and one of the interior pockets. This backpack would be perfect for longer 1-2 week excursions that included day trips throughout.
Available in Bright Colors for Safety
One of the prominent features of the Shadow 40 + 10 that makes it well-suited for outdoorsmen and hunters is that it is available in bright colors, such as macaw green, which can come in handy for safety reasons. Most other models are available in more muted tones only.
Internal Water Resistant Pocket
Another unique component to the Shadow 40 + 10 is the internal water-resistant pocket. This pocket can be used to store items in need of complete water protection but can also be removed to lighten the backpack.
Cost and Value
This on the higher end of the cost scale, however, its added features such as the removable internal water-resistant pocket, removable hip belt, and large storage volume make the value of this pack well worth the higher cost.

Subscribe to our Newsletter