Best Night Vision Goggles Reviewed & Rated For Quality
last updated
Feb 21, 2019
Why should a great day hunting or being outdoors stop just because the sun goes down? We here at Gear Hunt believe it shouldn't. Night time is the right time to see some of the most beautiful elements of nature and if you're a hunter can create a whole new environment. But to enjoy it fully you need to see well in the dark. This means finding a pair of the best night vision goggles available. Having a good pair will help you see the world around you, as well as your fellow hunters. Hiking or hunting at night can be fun and it can be very rewarding, but it can also be very dangerous, even wearing hunter orange won't protect you out in the wilderness and miles from any lights. So here's our list of night vision goggles.
This is the best product on our list that is currently in stock: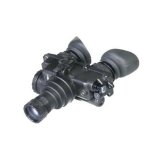 ATN PVS7-3
Why is it better?
Military grade
Easily mountable for hands-free use
Lightweight
Waterproof
2-year warranty
In a
Hurry? Editors choice: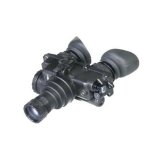 Test Winner: ATN PVS7-3

13
Researched Sources
11k
Reviews Considered
10
Hours Researching
10
Products Evaluated
Weight
Features
Effectiveness
Durability
Ease of Use
By Default
In Depth Review Top 10
Armasight Nyx7-ID
ATN PVS7-3
AGM Spy
ATN Cougar XT
Armasight PVS-7 3P
Sightmark Ghost Hunter
Table of contents
Criteria Used for Evaluation
Expert Interviews & Opinions
Other Factors to Consider
Frequently Asked Questions
Sources
Best Night Vision Goggles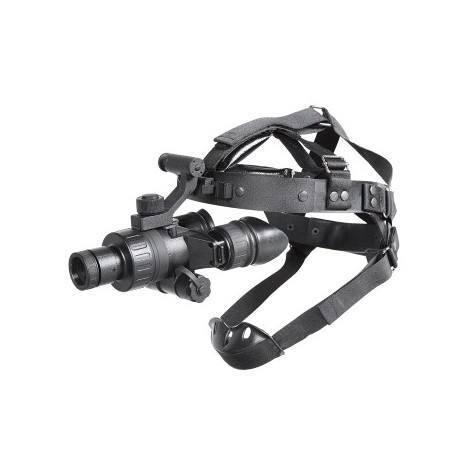 Waterproof
Full mountable
Battery included
Lightweight
60-hour battery life
Eyepieces can occasionally misalign
If you want the most rugged of the rugged and the techiest of the tech when it comes to night vision goggles, the Armasight Nyx7-ID is the choice to go with. They feature a subcompact design with a waterproof body. They have both a helmet and head as mountable components with an ergonomic design for full control. It's easy to operate and sticks to you pretty well and pretty comfy.
Read more
Full Mountability
Unlike the others on this list, these have the ability to mount both on the head and via a chin strap. This means they stay on, even in the most rugged of conditions and the vision beam is easy to control with optimum user-friendliness and an ergonomic design.
Illumination
These goggles feature wide-angle infrared illuminators for the maximum site in all directions. There's also auto brightness control and an auto-off feature when the light levels reach a certain brightness, to prevent injury to the eye or discomfort.
Cost and Value
This is on the lower end of the expensive side of the spectrum, but these goggles really pack a punch for how cheap they are in comparison. While they may not be army grade, they will certainly get the job done in the most hands-free way possible for you. The value here far outreaches the price, which is good news for you.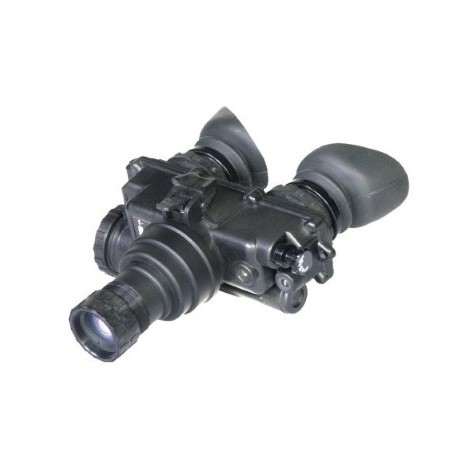 Military grade
Easily mountable for hands-free use
Lightweight
Waterproof
2-year warranty
Can't be utilized handheld
If you want a high-grade option for your night vision goggles, this one is certainly up there on the better end of our list. It's military grade material and quality of the night vision mounts on the head very sturdy and offers hands-free use. This is designed for some intense outdoor use at night so if that sounds like you, then this is the headset you'll want to go with.
Read more
Military Grade Quality
These are lightweight but also standard military use, so you're getting the best of both worlds. They're combat proven, waterproof, and incredibly durable. While you might not have too many tussles while out trekking at night, you may find you need something incredibly rugged to get you through some of the brush out there, and this is the way to go. These can withstand wind, rain, and snow for any season and climate for hunting.
Vision Specs
These aren't just military grade for the physical build, they also offer military-grade vision capabilities. There's an infrared illuminator with momentary and continuous on switch function. They're designed for high-intensity weather at night to continue to generate excellent vision capability. This is the same style and standard used by the US Army out in the field, so it'll for sure work for you on any nighttime hunt.
Cost and Value
These are in the middle range of the more expensive goggles. And it's no surprise since they're the same kind utilized by the US military. The ratio here is great for the value and everything you get with them. They can be utilized in virtually any situation so you can't go wrong.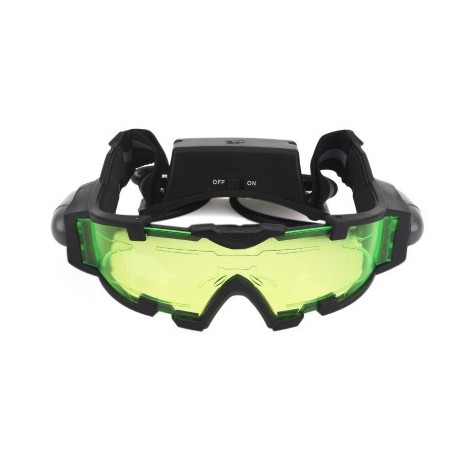 Full eye protection
25 feet of sight
Comfortable to wear
Easy to use
Functions more as a wearable flashlight than night vision
Alright, we've dropped pretty drastically in price when it comes to these goggles so keep in mind what you need and want when considering these goggles. For some they might work great, for others, you might want something more high powered. Keep in mind what your night treks are going to be like. These aren't incredibly high powered, but they offer a lot of eye protection in the dark. It's total eye coverage with an easy to attach plastic band around the head for a secure fit.
Read more
Total Protection
One of the great features on these goggles is how they protect the eyes. They offer total coverage over your eyes and secure with an elastic band around the head. This would make them a great option for any teenager or younger hunter going out for the first time at night.
Light Beam
These offer pop-out lights that beam a blue light into the dark. This makes the lighting option for sight pretty impressive without you having to rely entirely on the function of the infrared in the dark. It allows you to see up to 25 feet ahead in the dark and graphics on the eye panel glow when lights are on.
Cost and Value
These are super low cost and the function of them reflects that. They offer very little outside of their light beam function and safety feature, so you won't be sacrificing much in the way of your wallet but you won't get very good vision on them.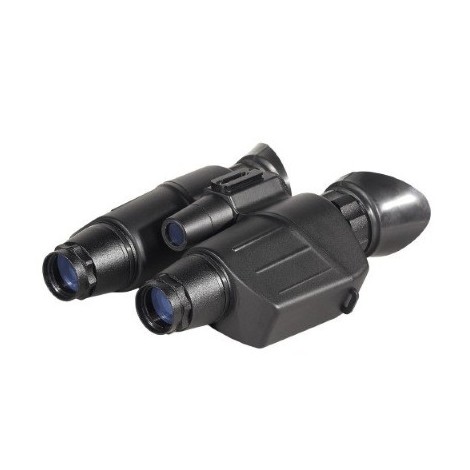 Easy to use
Floodlight option
Flip up headgear option
Battery included
Focus can be hard to adjust
Near sight is somewhat blurry
We get a little more middle grade and slightly less intense with this pair of night vision goggles. They don't affix as well to your head, though they do come with flip-up headgear. These are pretty easy to get a hang off of using and don't come with too many controls that can confuse you while trying to use them. That being said, they also don't come with a lot of special mods or anything too fancy.
Read more
Easy to Use
Unlike some goggles that come with plenty of settings and ways you can customize your view, these don't have too much to confuse you. Which is nice. But it also means what you see will generally be what you get. So if you don't need something super high powered, then the ease of use on these is pretty perfect for you.
Built in Flood Illuminator
It's one thing to have a clear path of an infrared illuminator, it's another thing to have flood light options. The flood options allow you to, as you might have guessed, flood the area with infrared illumination. This means you don't have a blind spot. The entire area in front of you will be visible to you, not just a clear path or a straight line. This not only makes moving easier but will alert you to anything nearby that could cause danger.
Cost and Value
These are a much cheaper pair of goggles than many out there, but they also operate that way. They don't have too many totally impressive specifications. Some stuff on it doesn't work as well as others (farsightedness is incredibly clear but anything closer than 5 ft could be blurry), but overall the value is pretty on par for what you're going to get for this product.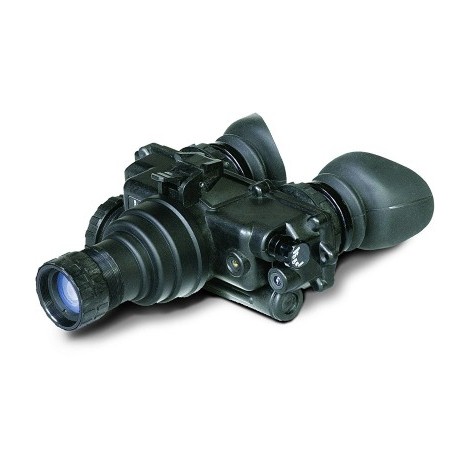 Rugged design
Waterproof rating
Automatic shut off system
Battery life of up to 40 hours
Brightness control
If you want some rough and tumble goggles, these are the ones to go with. These are rugged, designed to handle some pretty nasty impacts from falling, and as waterproof as they can get. They can handle rain, snow, and even taking a dunk in a local creek. They fit great and give you some seriously enhanced vision while stalking about at night. They also come with a 2-year warranty on their use.
Read more
Waterproofing
Basically anything you have that you're taking out into the wild needs to be waterproof to at least a minor extent. Even if there's no sign of rain, heavy moisture in the air can affect equipment. So it's pretty nice that these goggles come with a waterproof environmental rating to ensure they won't give out on you in wet conditions.
Design
This is an ergonomic design and works as comfortably and user-friendly as you could want. The headpiece is mountable and easy to move around. The controls are straightforward and easy to use. It's also designed for hands-free use so you don't have to toggle with the device too much while trying to get your shot set and ready.
Cost and Value
Night vision goggles are expensive, which means no matter what you get they're going to be an investment. These particular goggles are the higher end version of the ones that ended up on our featured choices page. And they will cost you a significant chunk of change. In fact, they're so high end that the U.S. Department of State says you can't export them out of the country. Now that's high end. But if you want the real deal and have the money to drop this is the product we'd go with.
6

. Sightmark Ghost Hunter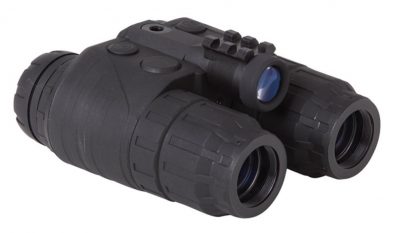 Auto shut off
Lightweight
Compact
Affordable
These are really nice night vision binoculars. We added them to our list because we like some of the bells and whistles Sightmark puts on their products. It's lightweight, shockproof, small and easy to use. The price point is quite reasonable as well.
Read more
IR Illuminator
This'll keep that image sharp as a knife. Whatever's out there, this baby will find it. And for the price, you can't beat it.
Automatic Shut off
When someone shines a light at you the Sightmark automatically shuts down. And that simple feature can sometimes make the difference in the success or failure in whatever you're tracking. Especially if you're working with partners who may have simple headlamps to illuminate the workspace.
Cost and Value
Highly affordable. This is a simple set of binocs that'll let you see in the dark and won't break the bank with just enough extras to make you feel like you got a good deal.
Criteria Used for Evaluation


Weight
Heavy night vision goggles were forced towards the bottom of the list since prolonged wear can cause soreness. They start out comfortable but wear on your neck a lot faster than the lighter choices. Light night vision goggles are great, but we didn't just choose the ones with the lowest weight. They had to be comfortable to wear for long periods of time while having a lot of anti-shake measures built in. Being able to move around fast while wearing the goggles is great, so the ones that were the most secure on your head while moving was paired with the lightest. This created the bulk of the list and showed a bit of favoritism to newer technology that had expanded on older models. There are still some generation 1 models that barely missed the list, but that was based on them either being too heavy or not being secure on your head when moving around a lot.


Features
Buyers that have a lot of equipment to carry will appreciate night vision goggles that aren't a one-note affair. Little things like being able to flip them up have it rest on your head is preferable, and one of the little touches that are neglected by some of the better brands in the industry. In this list, we favored little features like this, as it works better for the wearer than having to take the goggles completely off when they're not in use. This is a natural move when you have on night vision goggles, and should be the standard. That doesn't mean that the ones that don't provide this feature are obsolete, but it does mean that they are further down the list than they should be. Lacking basic comfort features is what put a lot of the better choices on the list at the bottom half, even when their included technology was superior. Having the best night vision goggles in the world doesn't mean anything if it is a pain to carry them around and use properly.

Effectiveness
It was impossible to get away from the pros and cons list of thermal vs light gathering night vision goggles when compiling this list. We instead focused on the light gathering versions since they are consumer-friendly, and have a much higher residential sell rate than thermal. Thermal is considered more of a professional product, and in some cases are not allowed to use in places where regular night vision is fully allowable. That cut down the list by a lot and allowed products with the best-infrared light gathering technologies to be placed high on the list. Night vision goggles of any generation on the list are judged by how well they gather light. The more light they gather, the clearer the image will be on your end. Think of it as the most important technological advanced in night vision when moving from one generation to the next. There are significant changes in the way night vision works in each generation, with majors improvements being made with each iteration. A bonus point to leaving off thermal night vision is that the prices dropped a lot, automatically balancing out the price tiers that some of the products were grouped in. There is less of a disparity from the lowest to the highest, and it shows when you compare the #1 product to the #10 product on the list.


Durability
As optical wear, there are the usual dangers of damaging it while in use. That is where the included straps come into play, as the product needs to be secure and not move while your head is in full motion. There is also less chance of damaging the goggles if they flip up on your head when not in use. Night vision models that have to be taken completely off when, not in use are in danger of unintended damage by the user or a third party. Their durability is heavily dependent on how secure the straps are to your head while moving. On the list, comfort knocked a couple of products down a peg, even if they had a good strap in protection. Being secure shouldn't come at the cost of comfort, and that is reflected on the list multiple times with some choices. Also, safety measures have been built into night vision goggles since generation one that protects your eyes if a bright light shines. There are some urban legends around that claim a bright light can damage the goggles along with your eyes, which is simply not true. The technology is advanced enough to where it shuts down when the light reaches a certain level, so at most there will be discomfort, but not enough to damage your eyes. And that same bright light won't degrade the performance of your night vision goggles.


Ease of Use
The last bit of choices that made up our list was how easy the controls could be used while wearing the goggles. There are times where you will need to adjust magnification and brightness in a matter of seconds, and messing with the controls should be second nature. Button placement was important and played a solid role in how the top three products were ordered. Night vision goggles that had confusing controls were left off of the list unless they provided a competent manual out of the box. It should only take a few uses of the night vision goggles before you are wary of the features that are the most useful. And if the button placement was a bit off, it could really mess with the experience of using it in the dark.
Expert Interviews & Opinions
Most Important Criteria
(According to our experts opinion)
Experts Opinion
Editors Opinion
Users Opinion
By Default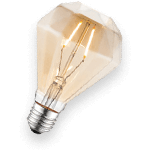 The Skinny on Night Vision Goggles
A few important tips when you're in the market for night vision goggles. First of all do you want to have a hands free pair? If you're a hunter that's going to be important for you so keep that in mind. Second, think about the environment you're in, are you going to close up clarity, or distance? The goggles on this list have very different capabilities so make sure you have a clear notion of when and where you're using your goggles. Finally, keep an eye out for generation 2 night vision wear, generally that's going to give you better marks in all categories including light intensification, and photosensitivity.
Other Factors to Consider
Versatility
Generation was where a lot of our choices clashed, and where most of the research took place. It is why the #4 product on the list is a generation 1 product and not at the bottom. Even with the technological leaps that have been made with each generation, there are still benefits in the earlier models that can't be found in newer ones. And the technology didn't magically go defunct just because they improved on the light gathering technique of the original. Later models that came out using generation 1 technology work on the consumer level because they have the comfort of the newer night vision goggles without the higher price. And in some cases, the older models are better built and have a longer life expectancy with wear and tear. Now when moving over to generation 2 and 3, they will win hands down when it comes to clarity. There are also better safety features built in, with comfort being a priority of some of the top companies. With these comfort features in place, night vision goggles can be worn as comfortably as a baseball cap.
Frequently Asked Questions
q:

What's a good price for night vision goggles?

a:

Because of the massive technology leap from one generation to the next, night vision goggles tend to have a sharp jump in price when a newer model is released. Knowing the age of the technology you're purchasing can help in finding out about what is considered a worthwhile price. This will keep you from paying a higher premium for older technology. In all cases, most night vision goggles of any worth will cost some money, although there are some that remain easy on the wallet. As long as it meets your needed specifications and fits a price that is kind with the generation it is in, then you can consider it a good deal.
q:

Are there any health dangers to using night vision?

a:

In the military there are some small cases where wearing night vision for extended periods of time will cause minor neck problems related to soreness. This is more related to the heaviness of the goggles rather than the technology and can be remedied by staying away from heavy models, most notably the ones in earlier generations. When weight isn't an issue, there are minor things that aren't related to night vision, like eyesight issues. Users that have trouble seeing in low light will find that night vision goggles without proper magnification will produce blurry images in the dark.
q:

What's the best way to protect the goggles?

a:

As a product that depends heavily on the optical quality it outputs, protecting the glass is a must. The lens is just as vulnerable as any other product with glass, so you should always protect the weak points when not in use. Most manufacturers will include covers for the lens, so keeping it away from danger won't be a big issue. For battery powered units, avoid excessive heat and humidity while they are in operation. And when you plan on storing them for long periods of time, if the batteries are removable, take them out and set them to the side until you're ready to use them again.
q:

Are there major differences in night goggle generations?

a:

This is where the arguments start with night vision goggles, as there are a lot of diehard fans that prefer the older generation more than the newer models. Likewise, there are old and new adopters that consider generation 1 and 2-night vision to be unusable, outdated and lacking in quality. Whatever your preference is, the cost rises with each generation, so your choice with a generation may be based on budget rather than newer features. It's a mixed bag depending on the model since some newer models have really improved on the technology in ways that make it worth the extra price hike.
q:

Can you see far with night vision?

a:

Yes, you can although there is an argument that a night vision monocular has a slight edge over night vision goggles when it comes to distance. The key here is that night vision goggles are not made for distance magnification, and often it is included as a bonus feature. Depending on them for distance will leave a lot of users disappointed since it is a bigger priority to have models that have perfected the night vision technology. There are also certain limitations in the light gathering technology that would make magnification inferior by default, meaning that even if a high magnification was possible the clarity wouldn't be crisp.
q:

Are there major features to look for with night vision?

a:

Find out whether you're interested in thermal or image intensifier technology when it comes to night vision goggles. The former detects heat while the latter is a light gathering technology that enhances invisible light. They both have their pros and cons, and how you use it will determine the usefulness. Also, decide what your budget will be so you can decide what generation you're interested in. It may seem a bit counterintuitive, but knowing the generation you're most likely to buy will get rid of a lot of choices that will confuse your needs and wants. And the last thing to check is battery life, and if the included batteries are rechargeable.
q:

Is durability a concern?

a:

A lot of safety features are built in from the start since it has to stay attached to your head. You want it tight, yet not too tight to where it is uncomfortable. Following the included instructions can help out a lot in this situation when you think it is secure. You might be missing an important step in securing your night vision goggles, and it takes only one good drop to cause problems with the internal components. Night vision goggles are durable for what they are, and are no more vulnerable than binoculars or cameras.
q:

What's so great about generation 3 night vision?

a:

Starting with generation 2, night vision technology took a big leap. The light amplification technology was improved and allowed you to see a lot more than generation 1 devices. Now with the leap to 3, that same technology has been improved and is the best available product on the market. While the leap from gen 2 to 3 is considerable, it is not the absolute jump that gen 1 to 3 is. The newest night vision generation is worth the extra money if you have it, and is a purchase that you won't regret. And if things are a bit too expensive, generation 2 is still the standard for many that are looking for night vision technology.
q:

How does thermal compare to night vision?

a:

Thermal powered night vision goggles use heat to detect objects and is a much more advanced technology when compared to regular light amplifying night vision. That doesn't make it better, and in this instance, it will come down to the preference of the user. Even when you use light-amplifying technology, it is still using light in order to send images back to your eyes. It just so happens you can't see that light without the goggles. Where thermal powered goggles have the advantage is that they can see in complete darkness since they detect heat, and not light. So when there is no light at all, not even infrared, the better choice to see in the dark would be thermal technology. On the consumer level, there aren't a lot of situations where thermal night vision would be a priority over light amplification, but it still has its purposes. The two technologies have gone head to head for years and produced some really good choices as a result of the competition.
q:

Is night vision useful for hunting?

a:

It is 100% useful if you can use it, which isn't always possible. There are rules and regulations per state and country about the use of night vision while hunting. Laws and regulations change often, so it's always a good idea to check the current status being hunting. States like Alabama views it as unlawful to use night vision while hunting while places like Alaska has no restrictions as long as it is within specified months and time limits. Other states like South Dakota allow it but only for specific animals, so the law can be trouble if you don't keep up to date with the current changes.