Best Duck Calls Reviewed & Rated for Quality
last updated
Feb 22, 2019
We all know the familiar baby call-and-response routine of, "What does a duck say?" "QUACK!" But let's face it--our little Einstein isn't exactly attracting ducks in droves with that sound. If you're a hunter looking for the best calls to lure unsuspecting ducks into shooting radius, or if you're a bird enthusiast hoping simply to call and observe, we've compiled a list with just the call for you. From hand-crafted beauties to manufactured quackers, there's no shortage of options out there. We've peeled through thousands of reviews and sporting sites to bring you the absolute best product choices at the best value. And don't worry. Whether you've been calling ducks for years and are looking for a new model, or for your kid's first call, we've got you covered. So keep playing the farm animal game with little Einstein and leave the real duck calls up to us.
In a Hurry? The test winner after 9 hrs of research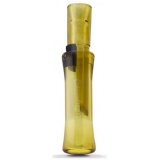 Duck Commander Triple Threat
Why is it better?
Great product for beginners
Made from super durable polycarbonate
Low Cost
Raspy, nasally call
Good for large, open spaces
Mallard Hen
In a
Hurry? Editors choice: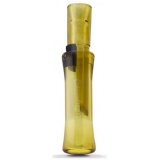 Test Winner: Duck Commander Triple Threat

28
Researched Sources
1400
Reviews Considered
9
Hours Researching
10
Products Evaluated
Materials
Sound Quality
Application
Durability
Value
By Default
10 Best Duck Calls
1

. Duck Commander Triple Threat
Great product for beginners
Made from super durable polycarbonate
Low Cost
Raspy, nasally call
Good for large, open spaces
Mallard Hen
May not provide the range of calls that experienced duck hunters desire.
Duck Commander is a leader in the duck hunting industry, and the Triple Threat Duck Call ranks at the top across many industry charts. This product is great for beginners and super durable, so it's able to stand up against even the toughest hunting conditions.
Read more
Rare Triple Reed
The Triple Threat Duck Call is made out of super-strong polycarbonate--the leading plastic used when durability and functioning in varying temperatures are a must. That's great news for a hunter who needs a call that can withstand a beating and work when wet. Additionally, not many duck calls feature a triple reed, which makes this duck call super easy for novices to use in the field.
Great for Hunting the Mallard Hen
Not all duck calls are created equal! If you are looking for a raspy, nasally call, and the Mallard Hen is who you're after, this is the call for you. The Triple Threat allows you to make highly realistic clucks, quacks, and feeder calls. This product is best used in larger, open spaces.
Cost and Value
Duck calls range in price pretty dramatically--anywhere from $5 to $200. The Triple Threat comes in at about $27 making it a great buy. It is a nice price point for beginners, and because it's super durable, you won't be going out to replace it any time soon.
2

. Buck Gardner The Finisher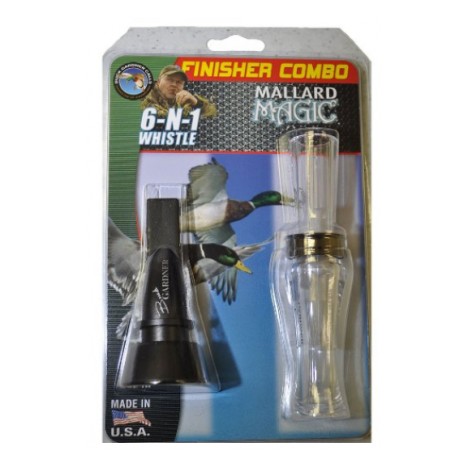 Incredible Value, low cost point
Great for beginners
Can call 7 different bird species
Unique reed design
Long-range sound
This product may freeze in super cold temperatures.
This super-value combo pack includes the Mallard Magic call and the 6 in 1 Pintail Whistle. You will be hard pressed to find a more versatile duck call on the market, and the price can't be beat. As if that weren't enough, it's great for beginners and features a unique reed design that sets it apart from other products in the industry.
Read more
Unique Reed Design
The Mallard Magic call features unique reed construction that allows the call to be more dynamic and sound further.
The open bell of the 6N1 also endows this whistle with long-range properties.
Has over 6 Uses
The Mallard Magic duck call boasts that "The Duck is Built In," making it great for beginners who haven't mastered duck calling yet.
The 6N1 Pintail Whistle can call 6 different birds: pintail, teal, drake mallards, wigeon, bobwhite quail, and wood duck whistles. Buck claims to even have used it as a dog whistle out in the field.
Cost and Value
The Finisher Duck Call Combo Pack gives unparalleled value. This 2-in-1 set is really more like a 7-in-1 set if you consider how many different birds you can call. And all of this for only $10. Both products sold separately cost more combined than $10, so you really get bang for your hunting buck.
3

. Haydel's Game Calls DR-85
Low Cost Option
Great for beginners trying to hone their duck-calling skills
Self-Tunable
Mallard Call
Great for open spaces
Comes with instructional DVD
Because of its relatively small size, the reeds may begin to stick together.
Haydel's Game Calls DR-85 is affectionately nicknamed "The Deceiver," and has won several awards in the "Meat Calling Contest" category. This product provides the user with a versatile and tunable product with a great range.
Read more
Adjustable Wedge for At-Home Tuning
"The Deceiver" is specially designed with an adjustable wedge so that the user can modify and tune at home. Sound complicated? Don't worry. The call comes with an instructional DVD to held new and experienced users alike master different calls. With two reeds, this is a great product for youngsters who show interest in hunting or simply calling and identifying ducks. Made of super durable clear plastic, this call will hold up for years to come.
Double Reed Mallard Call
Because this call features an adjustable tuning wedge, "The Deceiver" covers much of the Mallard Duck chromatic scale. It has a raspy sound, and it's hail and feeding calls are great for bringing those mallards in, especially in wide open spaces.
Cost and Value
"The Deceiver" rings up on the lower end of the price scale at about $17. Because you can tune it at home to mimic sounds of the whole chromatic scale, you get a lot of versatility without breaking the bank. It's great for practice and will hold up in tough conditions.
4

. Flextone Team Realtree
Sleek, camo design
Low cost point
Super durable
Flexible Bell for hyper-realistic calls
Some less experienced duck callers may find this a bit harder to blow and use.
The Flextone Double Reed Mallard Call features a sleek, camouflaged design that produces a super life-like sound. Made from incredibly durable polycarbonate, this long-lasting call will get the job done.
Read more
Double Reed Polycarbonate Build
While a single reed might be ideal for an experienced hunter, the double reed design in this Flextone call allows the caller to exercise more control. The polycarbonate body is strong but balanced by a flexible bell to make realistic sounds. Wrapped in camouflage, you'll be invisible to all of those ducks you're calling in.
Flexible Bell for More Realistic Tones
The Flextone Double Reed Call has a flexible bell for more realistic tones, as the company name would suggest. The flexibility of the bell allows for the user to bend and twist the calls coming from the exhaust, making the calls highly realistic and that much more appealing to unsuspecting ducks.
Cost and Value
This call falls low on the cost chart, coming in at just about $14. Its durable polycarbonate body means that it will hold up for many hunting seasons to come.
Beautiful Walnut Wood Design
Holds up during cold weather and won't freeze
Low cost point
Great for heavily wooded hunts
This call can be hard to use for an inexperienced caller.
This beautifully crafted wooden Deluxe Duck Call from Faulk's Game Calls will blow you away. For the more experienced caller, the tone is excellent and is a great addition to heavily wooded, mallard hunts.
Read more
Single Reed Walnut Design
This Deluxe Duck Call is the first wooden call to make our list. Crafted from stunning, dark walnut wood, she looks as good as she sounds. Because it features a single reed and relied more heavily on the effort of the caller, this call is for the more experienced hunter. Despite being made of wood, the product won't freeze and can stand up to fridged winter temperatures.
Great for Heavily Wooded Mallard Hunts
Faulk's Deluxe Duck Call comes factory tuned to a smooth mallard sounding tone. Most wood calls are designed specifically for heavily wooded areas because their sound isn't able to carry as far as their acrylic or polycarbonate counterparts. This call is no different as is a great take-along for wooded hunts.
Cost and Value
Typically, wood calls come at a higher price point than their acrylic or polycarbonate cousins, but this call is an excellent exception. Coming in at about $16, this call is a beauty and she won't break the bank. Additionally, because the call holds up during nasty weather, you won't need to replace it any time soon.
6

. Zink Calls ATM Green Machine
Same capabilities as the acrylic original
Great in open, windy spaces
Non-Jamming Reed
Double Reed, good for beginners
Cool Design Options
This product does not come with an instructional DVD.
This Zink call was modeled after the far more expensive acrylic ATM Green Machine, but still features the same rich and realistic sounds while keeping the hunter's budget in mind. With fun designs to choose from, this call is great for any hunter or bird enthusiast.
Read more
Fun Designs to Choose From
The polycarbonate ATM Green Machine was modeled after the acrylic ATM Green Machine, and designed to be super durable while not breaking the bank. It has an easy to use, non-sticking body. No more locking reeds! This call comes in three different design options featuring a lemon yellow version, a gunsmoke version, and a cocobolo wood version, so there's a design for everyone.
Double Reed with Same Capabilities as Original
The ATM Green Machine Polycarb comes with a double reed making it great for novices and experts alike. Because it is made out of polycarbonate, this call is ideal for open spaces and has a far-reaching effect. Though it is the more inexpensive option, it still has the same capabilities as the original acrylic model.
Cost and Value
This is the most expensive call on our list so far, but it's still ringing up at the lower end of our cost range at about $50. Its super durable polycarbonate body won't break down, and its no-stick technology means you won't be stuck with a jammed reed right when you need it. This product is great for those hunters looking for a solid call without shelling out too much at the register.
7

. Field Proven Hybrid Double Shot
Custom-quality at a low price
Hand Tested
Lifetime Warranty
Easy to Use
The shiny, reflective metal on the call could give away your location.
The Hybrid Double Shot Duck Call combines all the beauty and intricacies of a custom duck call with modern technology to create one heck of a product. Its unique design and superior performance make it a great call for the hunter who is looking for quality at a great price.
Read more
Unique Hybrid Design
The Hudnall brothers are master duck call designers for Field Proven Calls and spared no resource in developing this sophisticated product. They used a throw-back, custom-inspired Osage Orange mouthpiece, and combined it with a technologically savvy polycarbonate tone board for just the right call.
Hand Honed Tone Board
The polycarbonate tone board on the Hybrid Double Shot puts it a cut above the rest. Each tone board is sanded by hand and is personally tested by the Hudnall brothers themselves. The double reed makes it great from new and experienced users and provides custom-sounding quality. If you are looking for crisp, loud sound, this is a go to.
Cost and Value
Considering the custom quality of the Hybrid Double Shot, this product is a great value. Coming in at around $60, it's far less expensive than your average custom-style call. To top it off, this call is personally tested by the makers themselves and comes with a lifetime warranty--you can't beat that!
8

. Yves Elite Polycarbonate
Super Durable
Incredible Range
Loud and Soft Sounds
Lifetime Warranty
This product might be harder for novices to use, as it only has a single reed.
The stunningly hand-crafted Elite Freak Polycarbonate Duck Call is another call on our list that is a less-expensive remake of its acrylic cousin. Nonetheless, it boasts a wide array of tones and versatility and is especially ideal for the seasoned hunter.
Read more
All In One Call
The super durable Elite Freak is made from polycarbonate and provides the user with a much less expensive option compared to its acrylic counterpart. With only one reed, this call is best for experienced hunters, but a novice could try their hand at this call as well.
Back Pressure Allows for Easy Tone Change
An amazing feature of the Elite Freak Polycarbonate Duck Call is its back pressure. This special design allows the caller to change tones and volume with ease and sharpness. Additionally, the caller enjoys the option of loud, shrill calls for high-flying birds, as well as soft, low calls for those birds closer to hand. The range on this call is excellent.
Cost and Value
This beauty also comes with a lifetime warranty. Because it is a cheaper remake, ringing up at about $30, the range it provides is impeccable. Pair that with its durability, and you've got a product you can rely on.
9

. Hayes Calls Last Rights
High-Quality Acrylic
In-Your-Face Design
Versatility of Environments
Versatility in Tone and Volume
This call also has a shiny, reflective strip that might tip off ducks in the distance.
This duck call can hit the open water or a timbered wood. It's tongue and it's cheek. Its in-your-face design will leave your other hunting buddies jealous, and its durability means reliability in the field.
Read more
Easy to Take Apart and Tune
The Last Rights Duck Call is made from super strong, super sleek acrylic with a polycarbonate insert that is easy to adjust and tune. With a single reed design, the caller can really exact specific tones. You can pick up this beast of a call in black and gold, white and black, or orange and black, and the facade features an angry duck--which your victims most certainly will be.
Extreme Versatility of Environments
The unique design of the Last Rights Duck Call makes this a go-to for all hunting environs. Callers can head deep into the timber and call for far away ducks, or use this call on the open waters, rivers, and lakes. It's easy to get the volume you need with this call, and you'll be sure to read more than a few ducks their last rights.
Cost and Value
This call is one of the pricier on our lists, but it is made of acrylic--the most expensive material used in duck calls. That being said, it's super durable and a great cost point for the more serious hunter.
10

. RedHead Reality Series 6-in-1
Super Value
Calls 6 Different Species
Extremely Versatile
Great Functionality in Cold Weather
May not hold up as long as other calls on our list.
For all kinds of waterfowl, this 6-in-1 Whistle Call is your one-stop shop. Its versatility makes it a staple for any hunter's lanyard, and you won't believe how inexpensive it is.
Read more
Large Bell to Cover Long Distances
Let's face it--most duck hunting takes place in the cold, wet, winter months. So what does that mean? Cold, wet, winter hands. The over-large bell on this whistle is perfect for giving more call control to stiff, chilly hands. It also allows calls to travel longer distances in both closed and open spaces.
Attracts Multiple Bird Species
This whistle call is ideally suited for not one, not two, but six specific types of waterfowl. These include teal, pintails, drake mallards, bobwhite quail, wigeon, and wood ducks. If you are late into the season and looking to catch those call-shy ducks, this is the call for you.
Cost and Value
The last on our list, and the least...the least expensive, that is. Ringing up at just about $6, and with the capacity to call 6 different species of birds? That's a value you can't beat.
Criteria Used for Evaluation


Materials
When compiling our list, we looked specifically for the materials used in each product. Not only does material determine the durability of a product, but it also determines the environment that each product is most ideally suited for.
The three main types of materials we considered were acrylic, polycarbonate, and wood.
Wood duck calls are most ideally suited for wooded, timbered areas or swamps where echoes render louder calls unnecessary. Wood is also less ideal in drastic temperature changes as these calls are more likely to contract and expand based on the environment. Apart from functionality, wood calls are things of beauty.
Polycarbonate duck calls are perhaps the most popular on our list because they are the most durable and affordable option. Polycarbonate is extremely strong and inexpensive to produce. These calls are suited for both closed and open spaces and have the potential to reach super long distances. Just because they are the most inexpensive option does not mean they aren't effective. Many were modeled after acrylic designs and retain much of the original's properties.
Finally, acrylic calls are our most high-end. Many of these are hand and custom made, and the quality is unmatched. They last for forever and are the most versatile on our list. These calls can travel the furthest and are lethal in the hands of experienced hunters and callers.


Sound Quality
Sound quality was another huge factor we considered when creating our list. In doing so, we looked at the number of reeds in each product and the tone that each product produced.
Only one product in our list contained 3 reeds, and to be sure, not many 3 reeded calls are on the market. This call is specially designed for new users and works best in open spaces. For raspy, nasally calls and realistic clucks, quacks, and feeder calls, the Duck Commander Triple Threat Call was at the top of our list.
Double reed calls show up more on our list and concurrently have more versatility. They can be used by novices and experienced callers, and allow for a certain amount of stability while still giving the caller control.
Single reed calls make our list for those experienced hunters that have been calling for years. These calls require more expertise and effort on the part of the caller and have less technology built in to assist less familiar users.
We also wanted to consider the distance that each call could carry and what type of environment each call was best suited for in order to get the best results. We determined this by referencing reviews and looking at the types of materials used for each product.


Application
The application of each call was important for us to consider and express in our reviews so that the caller gets exactly the call they need for each hunting scenario.
As mentioned above, wood calls have softer, less carrying sound than their polycarbonate and acrylic counterparts. Thus, making them more ideal for heavily wooded areas or swamps where echoes are a factor.
Acrylic and polycarbonate models are best suited for open spaces, including fields, lakes, and rivers.
That being said, some of our calls are versatile enough to function well in either type of environment.
It was also critical for us to look at the specific bird species each of our calls was meant for. Many of the calls that made list were meant for multiple species, while some were meant only for mallards.


Durability
Product durability played a huge role in the calls that made our list.
The durability of a product relies on the materials it was made from, the craftsmanship, and the rigor of testing that went into its development.
For example, two different products could be made from polycarbonate, but if one of those products is hand sanded and designer tested and another is made by machine, the hands-on product is likely more durable.
Additionally, those products that underwent extensive testing are more likely to perform in a variety of weather settings than those that did not.


Value
Finally, we considered value. Are you getting bang for your hunting buck?
In determining value, we looked at the materials used, the versatility of the product, and the price point.
A product using high-quality or custom materials at a generous price has high value. A more inexpensive product with high versatility also ranked high in value. And of course, those products that come with lifetime warranties rank excellently in the value department as you are guaranteed to get your money's worth.
Expert Interviews & Opinions
Most Important Criteria
(According to our experts opinion)
Experts Opinion
Editors Opinion
Users Opinion
By Default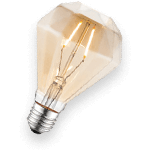 Advice for Novice Duck Callers
If you're new to duck calling, get a versatile call that will allow you to practice and hone your skills with a variety of different calls.
It's best to start with a double reed duck call that can attract a variety of waterfowl species. This will allow you to practice the different styles of duck calling for different species. Some of the different styles of duck calling include the quack, the cluck, and the feed call.
It is also beneficial to select a double reed call that can function well in timbered and open water environments. This will allow you to practice changing tone and volume depending on the space you're in.
Timbered Vs. Open Water Hunting
Think about where you will be hunting or watching the most.
If you suspect you'll be hunting or watching in heavily wooded areas that are more closed in, go for a wooden duck call. Wooden calls are designed especially for timbered or swampy areas where echoes play a major factor in calling.
If the open water, lakes, and rivers are your hunting grounds, go for an acrylic or polycarbonate duck call. These have longer ranges and can stand up to strong winds that carry sound.
Of course, if you're the dynamic hunter, you'll be sure to find a few calls on our list that can, as they say, do both.
Other Factors to Consider

Responsiveness
Responsiveness is important to keep in mind when selecting the appropriate duck call for you or a loved one. First, keep in mind the number of reeds in each product. The more reeds a product has, the more responsive it is going to be. However, the fewer reeds a product has, the more control the user is going to have over it.
Additionally, pay attention to the reviews and consider the temperature you will likely be hunting in. Some of our call's reviewers mention the calls freezing up and not functioning in super cold winter weather. They also mention the reeds locking up at just the wrong moment so keep that in mind as you browse.


Brand
There are endless brands to look through when it comes to outdoor hunting gear. We tried to focus on the most popular brands and the most popular items each brand had to offer. We made an effort to include brand variety, but if there's a specific brand or style that strikes your fancy, each brand has many more products to choose from.
Frequently Asked Questions
q:

What exactly is a duck call?

a:

A duck call is a small, portable, hand-held mechanism used to effectively and efficiently lure tentative and unsuspecting waterfowl towards a hunter's shooting blind. Duck calls are versatile in their usage and are made to mimic specific duck sounds from quacks and clucks to feeding sounds. Many hunters choose to use these devices to attract larger numbers of ducks and enhance their hunting experiences.
q:

How does a duck call work?

a:

Your average duck call works very similarly to a whistle. Simply hold the call up to your mouth and blow with varying degrees of intensity. By cupping your hand over the bell of the duck call, you are able to control the frequency, volume, and duration of the call. Some calls work with more automaticity than others.
q:

Does it matter what kind of duck call I use?

a:

Some duck calls are easier to use than others. If you are an experienced duck caller, you are able to use a wider variety of calls including single reed calls. Novice duck callers should stick to the 2-3 reed models. The higher the reed count, the more automatic the call. However, no matter the reed count, one can use their experience to create nuances to their calls.
Additionally, you should consider the kind of environment you are hunting in. Wood calls are best in timbered or swampy areas, while acrylic or polycarbonate calls are best in open areas like lakes and rivers.
q:

How can I learn to make different sounds with my duck call?

a:

Some may think that all you have to do to operate a duck call is to blow into it. With some very advanced, high-reed-count models this may be the case. But by and large, you need to know some specific basics in order to get the desired effect. There are hundreds of instructional videos available on sites all over the internet, and often instructional DVDs available with products, but here are the basics:
The Quack sounds like: hoots, quicks, dwits
The Cluck sounds like: clook, shook
The Feeding Call sounds like: doogity, oogity, ticky, kicky
If you can get these sounds down and practice, you will become an expert caller.
q:

Will my duck call work in the cold?

a:

Most all duck hunting takes place in the winter. You are blowing into a duck call. If you put two and two together (moisture plus freezing temperatures), you get a frozen piece of wood or plastic. Thus, it is super important to keep your call safe and dry. Obviously, this isn't always possible. There are some models that stand up against cold better than others. Check our list.
q:

Are there specific types of duck calls that are best for children or novices?

a:

The best duck calls for children or novices are 2-3 reed calls. The reason for this is because these calls provide more of a "built-in duck" where single reed calls require more effort and experience on the part of the caller. We feature many two reed calls on our list that are ideal for kids and novices.