Best Duck Decoys for Hunting Reviewed and Tested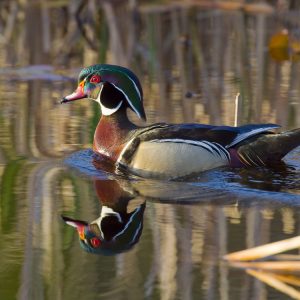 There are different decoys for various types of game, so you need to ensure you have the right decoy for the right animal.  A decoy that is meant for ducks will not work for deer, and vice versa.  However, by utilizing the right hunting decoy, you can attract the animals to where you want them so you can have the best shot of shooting them.  Using a hunting decoy is an art form, as you can't just set it out and expect prime performance.  How the Decoy is built, and how you use it, are both important contributors towards the success you will experience with a hunting decoy.
Within this article, we're going to cover what makes a great duck decoy. In addition to this, we'll cover some of the best duck decoys brands, as well as a review of some of the best duck decoys out on the market today.  After this, we'll help you decide which hunting decoy is best for you and then ask some frequently asked questions.
Our Top 3 Picks
Let's get started!
What Makes a Great Duck Decoy?
Depending on the type of animal you are setting up a decoy for, there are certain strategies which you should implement in.  Each animal will have different needs, so let's figure it out for each animal.
Duck – When it comes to deploying duck decoys for duck or goose hunting, most hunters tend to get trapped into doing the same decoy system over and over.  What might work one time will not necessarily work the next time you go out on a hunting trip. There are plenty of things which make a decoy setup for a duck or goose different compared to a deer, and the first thing is the need to have multiple decoys.
When you set up a decoy layout for ducks and geese, if you only have one duck decoy, ducks and geese are going to ignore that. They are not a species where they are out in the wild by themselves, and if they see a duck or goose by themselves, they aren't going to go down and attempt to make friends with that one duck or goose. In order to have an effective decoy, you will need multiple duck decoys at once; having a minimum of seven decoys is necessary, and the closer to 15 you can get, the better. You can have duck decoys which are together in groups of three or more, which are all tied together. Another aspect of the decoys is how they are laid out.
There are many different strategies when it comes to laying out the decoys. Whether you use the fish hook system, or system which prevents your prey from going wide, you can gain success with either setup. No matter your setup, here is the key – you need to have your decoys out in a way which creates a chasm so the ducks and geese land in between your decoys. If you have your decoys all spread out in a sporadic formation, with no landing space, then your hunt will come up empty. They key is ensuring your decoys can create a solid landing space between some decoys, which should be your prime shooting area.
The other thing you have to consider when it comes to how many decoys you need is where your blind is setup. If possible, you should always set up your blind where the wind is at your back, in order to make your shot as easy as possible. If you set up your decoys to where the duck or geese land out of your line of sight, then it doesn't matter how great your decoy system is, as you will not be able to get off any good shots.
Remember, with duck and geese decoys, diversification is key; the more you go out hunting, the more you will be able to test out different formations. From this information, you'll be able to determine what kind of decoy formation is best in any weather condition.  Having this knowledge will also be useful if you hunt in various different types of bodies of water as well, as the flight pattern of the ducks and geese will vary depending upon the location and body of water. Decoys are meant to help you successfully hunt more ducks and geese, so ensure you have the right ones, as well as the right setup for these decoys.
Best Duck Decoys Brands
Avian X – Avian X has a wide range of duck and geese decoys, in order to help you snare your prey.  The decoys come in a variety of different breeds and colors, so you can find the right one for the kind of ducks and geese you hunt for. They have decoys available for duck, geese and turkey hunting, as well as blinds for you to peruse in case you need a new one of those as well. Prices typically range from $45 up to $90.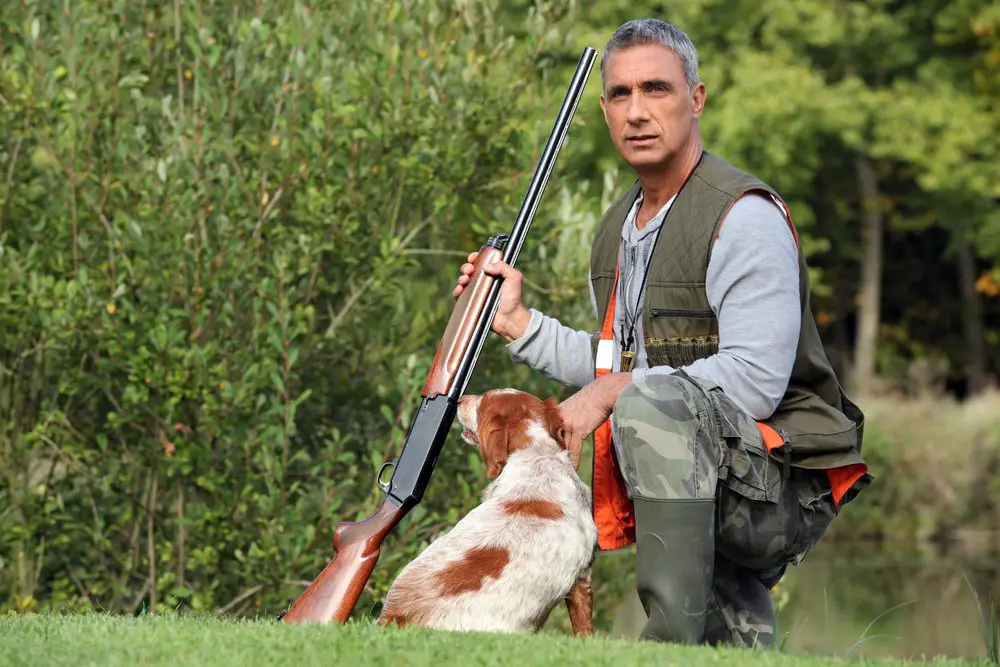 Higdon Decoys – Higdon specializes in duck and geese decoys, and have decoys to meet all of your needs. They offer duck decoys for Mallards, Pintails, Gadwalls and others; in addition, they have Canadian, Specks and Snows/Blues decoys for geese. They also sell Motion Decoys, to help you lure in as many ducks and geese as possible on any hunting trip.  Their typical prices range from $25 up to $100.
Montana Decoy – Montana focuses on the decoys for deer and elk hunting, and has a large assortment of options available to you to review.  Whether you want Deer or Bigger Game, the have decoys available in all colors and styles. They have both bucks and does, and they come in both a lighter tan and a darker brown color, as well as some with antlers on them.  The pricing ranges from $70 up to $90 for one, and they have a combo pack which is available for $120.
Tanglefree – Tanglefree also specializes in decoys for ducks and geese, and offer you a wide range of options to choose from. They have decoys which help bring in birds which are in a flight pattern above your location, as well as for birds which are migrating.  They also have pro series decoys for both ducks and geese. In addition to the decoys, they have blinds and other accessories available for purchase. Their options range from $70 up to $150.
Flambeau Outdoors – Flambeau focuses mostly on duck and geese decoys, although they do have a few deer decoys as well. And have over 20 different options for you to choose from.  Whether you are hunting for Mallards, Gadwall or other species of ducks and geese, they have the right options for you. They also have duck calls available for you, in case you wanted to try those out, or need to replace the one you currently have. Their options range in price from $45 up to $70.
10 Best Duck Decoys

1. Mojo Outdoors Voodoo Dove Decoy
This decoy from Mojo Outdoors is a motorized dove decoy, which will help draw in more ducks and geese into the area you want them to land.
Expand to see more
Because it is motorized, the wings will flap at a usual motion, which will help attract your prey into the kill zone you have set up. This decoy comes with a steel support pole, and can be set up for up to 36" up off the ground. There is a peg along the underbelly of the dove for it to attach to the pole. This decoy can run off of 4 AA batteries, and it can run for up to 16 hours off the batteries. There is a convenient on and off switch along the belly of the decoy.
Magnetic wings with natural motion
16 hours battery life
The plastic parts break easily
2. Bird B Gone MMRTH1 Hawk Decoy
This Hawk Decoy will help scare away any smaller birds, which will typically mean the area will be more open for ducks and geese to come land.
Expand to see more
The Hawk has a base which can be filled with sand or another heavy material, to ensure the hawk will not fall over and will perform when needed the most. The Hawk decoy has a shiny eye and reflective surfaces, which will help scare away any smaller bird from your kill zone area. It also has a loop along the top, in case you want to hang it from a tree, rather than having it on the ground.
Sand filled base for stability
Shiny eyes that scare away smaller birds
In some conditions it doesn't work
3. Primos Gobstopper Jake & Hen
This combo set of both a turkey and hen are an ideal set to help give you diversity for any of your turkey hunts.
Expand to see more
Made out of a light-weight material which makes these easy to carry to any hunting destination, they are crafted and painted in a very realistic way to help fool any animal into coming into the kill zone. These two decoys also come with a mesh carry bag, as well as a metal stake for each decoy, so you can set them up in almost any environment.
Hyper-realistic look
Lightweight
Will last a few seasons
The packaging could be better
4. Avian X Top Flight Blue
This 6-pack of duck decoys from Avian X are approximately 10" long, giving you a very realistic looking decoy. In addition to this, the decoys are an exact replica of a blue winged teal duck, with the right colors on the right parts of the body and wings.
Expand to see more
These are made from a rubber material, and the paint is chip resistant, meaning you should be able to keep these decoys for a few seasons. This 6-pack includes four Drakes and two Hens.
Realistic paint job
Made from rubber
5. Heron Decoy by Tanglefree Decoys
This duck and geese decoy from Tanglefree is a large Great Blue Heron, which is intended to help keep other Herons from your kill zone, so it makes it more inviting for ducks and geese to land where you want them to.
Expand to see more
This blue Heron is 28" tall, and is made from a strong plastic material, so it will last for a few seasons. This Heron has a small platform, so you can ensure it will stay upright during your hunting time.
Made from durable plastic material
Strong construction
Smaller than actual herons 
How to Decide Which Hunting Decoy is Best for You
As you are deciding upon what kind of decoy is best for you and your needs, you should come up with a checklist of items which will help you determine which decoy is best for you.
When it comes to finding the right decoys for ducks and geese, there are a few things to consider.
The most important aspect of hunting is the layout of the land where you typically hunt.  Depending upon how the body of water or the field is laid out, and where your blind is, will determine how many decoys you might be able to implement into your strategy. The more decoys you can put out and help create your kill zone with a space between some decoys which are set up on both the left and right side of your blind, the more successful your hunt will become.
Not only this, but you need to know that having a mixture of species within your decoys is a wise idea. Although you might think you only need decoys of species is best, the preferred method of hunting with decoys means you need to actually have a full spread of species. This will help make your decoy spread more realistic, which should help you land more ducks and geese in the zone you want them to land in.
FAQs
Does jerking a string of duck decoys work?
Although jerking a string has been known to work, there are so many advances in the technology of decoys these days that you don't need to wear out your arm jerking the line.  It is true that more ducks and geese will find your zone if there are ripples in the water, as it simulates the idea that the ducks and geese are active, even on a calm day. However, you can find decoys which move the water on their own, so you can save the strength in your arms for actually holding your rifle.
Besides the placement of the decoys, is there anything else I should do?
When it comes to setting the area up, there are a few things you can do to help the area seem more realistic. If you are hunting in the water, then you should ensure the water is muddier around your area, by either taking your boat thru the water, or if it is more shallow, then walking thru the area initially yourself.  If the area looks muddier, then it will look more realistic.
Conclusion
When it comes to finding the right decoys for your hunting trip, there are a variety of different products available to you in the marketplace.  Once you determine what your needs are, you can easily figure out the right kinds of decoys which will benefit you the most.
Anytime you are in the market for decoys, you should have your budget in mind, and then always increase that amount by 10%. This will allow you to see what just a few extra dollars might get you, and then determine if those extra features are worth it to you. Plus, you might be able to get those higher cost decoys on a sale, where you can then get something that might be a little nicer and last a little bit longer for your money.
At the end of the day, the decoys are meant to help you kill more prey, whether that is ducks, geese or deer; so, ensure you get a decoy that is the most beneficial for you, so you can ensure every hunting trip is a successful one.
Good Luck and Happy Hunting!
Related Guides