Best Deer Food Plots Reviewed & Rated for Quality
last updated:
Feb 22, 2019
Deer food plots are an area of intentionally-grown vegetation that includes plants known to attract deer. The goal is to attract and keep deer eating from the food plot to establish it a place where the deer feel safe. Much of the vegetation chosen for food plots nourishes the deer in a way that helps them grow bigger and healthier, thus serving as a better food source when ready to be hunted.
Planting an effective deer food plot is no simple task. From the day you decide to turn a raw plot of land into a food plot system, there are decisions to be made regarding what purpose will be served by the plot and how to best achieve that purpose. With so many food plot products available, decision-making can be overwhelming. Let this guide serve as a way to ease some stress in the food plot creation process..
In a Hurry? The test winner after 14 hrs of research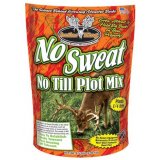 Antler King No Sweat No Till
Why is it better?
No tilling required
Shade and pH tolerant
Fast growing
4.5 lb bag covers a ¼ acre
Affordable price
In a
Hurry? Editors choice: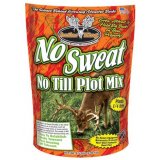 Test Winner: Antler King No Sweat No Till

15
Researched Sources
12k
Reviews Considered
14
Hours Researching
16
Products Evaluated
Weather Resistance
Ease of Use
Effectiveness
Value
Terrain
By Default
10 Best Deer Food Plots
1

. Antler King No Sweat No Till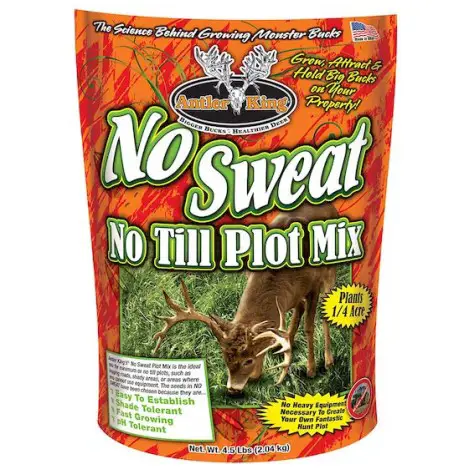 No tilling required
Shade and pH tolerant
Fast growing
4.5 lb bag covers a ¼ acre
Affordable price
Seed need to be worked into soil
The No Sweat No Till plot mix by Antler King packs affordability, durability, and extreme ease of use into one package. For a price that fits any budget for ¼ acres of use, the plot mix is amenable for shady and hard-to-reach areas where most plot seed wouldn't survive. Being pH tolerant, the No Sweat No Till mix works well with most types of soil. With a combination of oats, rye, brassica, and clover, it attracts deer with the best of annual and perennial plants they love.
No Tilling Required
As the name suggests, the No Sweat No Till plot mix does not require tilling the soil or making a plant bed thrive. You simply pour the mixture onto the ground and let nature do the work.
Shade Tolerant
Where other deer food plot mix products might die, the No Sweat No Till plot mix will thrive. There is no need to strategically place your plot bed in an area with direct sunlight because this product will survive under the sun or in the shade.
Cost and Value
The price of the No Sweat No Till plot mix fits anyone's budget. The 4.5 lb bag covers a ¼ acres of land. Not to mention, with the affordable price you are also getting a no-stress, no-hassle product whereas similarly priced plot mix products do not offer the same level of ease in application or durability of a plant.
2

. Whitetail Institute Imperial No Plow
Drought and cold durable
Easy to apply
Can grow in sparse, shady areas
Grows rapidly
Tediously selected seed combination for maximum deer attraction
A little more expensive than other products
Needs to have sufficient soil-to-seed contact to grow
The "No-Plow" deer plot seed by Whitetail Institute Imperial is a powerhouse combination of durability, versatility, and ease of use. Whether you choose to use this seed in a plant bed or pour it onto the ground and go, it promises fast results at a decent price. This may be especially appealing for those of you living in colder, harsher climates as the annual seed combination in this product is equipped for some of the most brutal conditions winter brings.
Drought And Cold Tolerant
During the winter months in some U.S. states, sun and rain are replaced with dreary drought-like conditions. The "No-Plow" plot seed will thrive even in these environments when other seed combinations wouldn't survive, making it an optimal choice for those living in harsh conditions for several months out of the year.
Grows Rapidly
With the "No-Plow", you won't have to wait weeks or even days to start seeing results. In fact, you may start seeing growth within 24 hours as long as you establish good soil-to-seed contact while planting.
Cost and Value
The price of the "No-Plow" plot seed varies widely depending on which source you buy the product from. On the lower end of the price scale, you will get a mid-range price but keep in mind the bag is 9 lbs and covers ½ an acre. Furthermore, you are paying for an effective, durable, and quality product that is highly rated and well worth the price.
3

. WINA APL6 Apple Obsession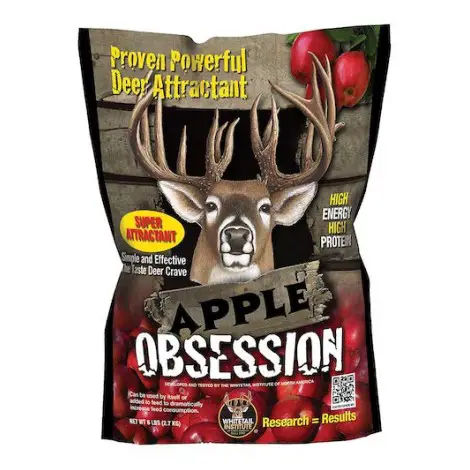 Potent attractant
Hunters can use immediately
No tilling required
Extremely cost-effective
Draws deer from long distances
Not weather-durable
Maybe illegal to use in some areas
Try your best not to get sucked in by the aesthetically magnetizing WINA APL6 Apple Obsession Deer package. This product claims to be so attracting for deer, though you do need to check the game laws in your area before use. In addition, it is easy to use and can be poured directly onto the ground without the soil needs to be tilled. It is ideal for hunters who do not have time to plant an entire food plot bed and it's extremely cost-effective to boot.
Bait-Worthy Deer Attraction
While it could be interpreted as a little exaggerated, this product is actually so attracting for deer that some U.S. states consider it bait. Because of this designation, it may not be legal to use in some areas so it's important for you to check local game laws before use.
Efficient To Use
Due to how attracting the Apple Obsession food plot mix is, deer hunters can actually spread this onto the ground while they are hunting for a luring effect. Consequently, the product serves as an efficient, multi-purpose seed mix that can either be used as a food plot or immediate-use attractant depending on the user's intent.
Cost and Value
The Apple Obsession food plot mix is extremely cost-effective as it's placed on the lower end of the price range compared to similar products for a 6 lb. bag. And as mentioned this affordably priced product gets you a product that is so powerfully attracting for deer that some areas in the U.S. ban its use.
4

. Whitetail Institute Imperial Clover
Genetically adapted to whitetail deer
Extreme weather and disease resistant
One planting lasts for 5-years
High protein content to nourish deer
Coated with RainBond for survivability
Cannot simply pour onto the ground
Expensive compared to other products
The second Whitetail Institute product to make the list, this time it's the Clover Food Plot Seed mix that promises to "Grow Bigger Bucks!". Packed with protein that nourishes deer antlers, muscles, and bones, this plot seed mix not only attracts deer but helps fawns grow heavier and healthier. Your wallet might hurt a little paying for the brand, but you'll get a sustainable plot and quality seeds in return for the trouble.
Weather and Disease Resistant
The Clover Food Plot Seed mix is one of the only food plot products in this review that provides disease resistance on top of extreme cold and heat durability. It's no wonder, then, that planting this product once yields five years of recurrent blooms.
Genetically Adapted
Whether boastful or not, Whitetail claims the clover used in this product is the only one of its kind because it's been genetically designed for the whitetail deer. This design allows for a higher, sustainable attraction of deer while providing unusually high levels of nutrients to nourish the deer who come.
Cost and Value
There is no way around stating that with this product, you are paying more for the brand and the quality. The price point is at the higher range of deer food plot products. However, if you can afford to shell out a few more dollars and food plotting is an important aspect of your life, it will be extra money well spent because of the effectiveness and innovativeness nature of the product.
5

. Antler King Honey Hole Mix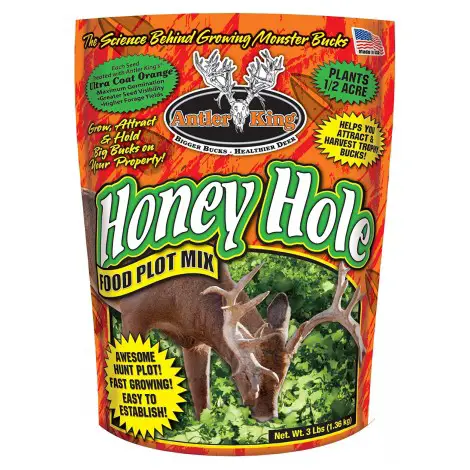 pH tolerant
High Yield
Easy to use - minimal till needed
Attracts and sustains deer
Cold weather increases deer consumption
A little more ground-work than no-till products
Routine upkeep is needed to ensure growth
Perhaps the most interesting of product names, the Antler King Honey Hole Mix food plot mix is highly-rated and for good reason. The product packs a punch with a 3 lb. bag covering ½ an acre which can be attributed to the seeds being treated with Antler King's Ultra Coat Orange to boost yield. You may have to put a little more work into this product than the no-till varieties, but once it's planted, the seeds grow quickly and easily.
High Yield
You might initially balk at the price for a 3 lb. bag, but make no mistake, you will cover more area with this small bag than most products in bags double the size. Covering ½ acre, the Antler King Honey Hole mix is dynamite in a small package and this is in thanks to the company's signature Ultra Coat Orange yield-boosting solution.
Suitable for Different Soil Types
The Antler King Honey Hole mix is not as sensitive to soil acidity levels, or pH, as other food plot products making it amenable to a host of different soil types. What's more, when the ground freezes over, this increases deer consumption of the plants because their sweetness is brought out by the molecular changes freezing temperatures bring about.
Cost and Value
On top of being innovative and efficient, the Antler King Honey Hole mix is quite affordable. At first glance, the price for a 3 lb. a bag may seem a little steep. However, when you consider a 3 lb. bag of Honey Hole covers ½ an acre while bags of other products twice the size cost more and cover equal or less area, it puts the price into a more reasonable perspective.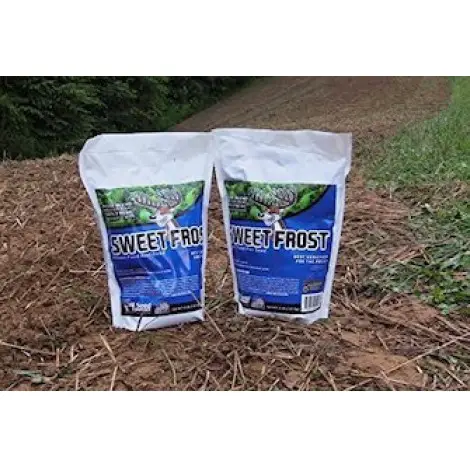 Grows everywhere
High yield per acre
No-till option
Cold weather increases deer consumption
Made in Wisconsin, U.S.
The price of shipping is high
May not be suitable for pH or drought disturbances
Made in Wisconsin, the Horny Buck is an economy seed mix that the company claims will grow "literally anywhere". This is because the product uses a combination of rapeseed and turnips, which are easily grown in most locations, in the seed mixture. Additionally, similar to the Honey Hole Mix, cold weather increases deer consumption of the Horny Buck product because it brings out the sugar in the plants. So not only are the plants easy to grow, they thrive and enhance attracting abilities in harsh weather conditions.
High Yield
In just a 4 lb. bag, the Horny Buck covers ½ an acre making it a cost-effective food plot option. The secret is in the seed blend that the company claims will grow "literally anywhere" and thrive in harsh winter conditions.
No-Till Option
While you can plant Horny Buck Plot Seed in a seedbed that you have diligently tilled, fertilized, and prepared, you don't have to go through all of these measures for the product to grow. You can choose to pour it directly onto the soil where your seedbed is located or use it as a throw and go option throughout your property.
Cost and Value
This is an interesting product because the price point is quite affordable for what you get, a 4 lb. bag that covers ½ an acre. However, pay attention to the price of shipping added on top of the price of the product. You may want to shop around and compare the price of shipping among several companies before making a purchase if you cannot buy this product in-store.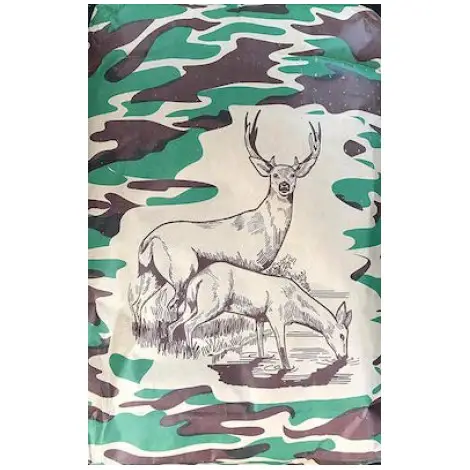 Numerous different seeds
Attracts a range of wildlife
Different seeds mature throughout the year
Grows in most soil types
Nourishes deer with high protein
Yield per acre is lower than other products
Difficult to spread different seed sizes using a spreader
If you're looking for a low-price food plot mix suitable for different soil types, then look no further than the OrOlam 5 Lbs. You may attract more than deer with this mixture but with the multitude of different seeds in this product, you will be sure to see different plants maturing throughout the entire year. So whether you're a hunter or general wildlife-enthusiast, this great product is for you.
A Wide Range of Uses
The OrOlam 5 lbs. is a jack of all trades. With a blend of high protein forage grain, sunflower, soybeans, and yellow corn among others, you may attract much more than whitetail deer. As there is such a multitude of different seeds, they will mature at different times throughout the year.
All Soils Welcome
In addition to attracting a wide array of different wildlife, the variety of seeds in the OrOlam 5 lbs. Food Plot Mix provides the benefit of being able to grow in almost any soil type. So if you need a product that might thrive in more difficult terrain compared to other plot seed products, this may be the best fit for you.
Cost and Value
The price for the OrOlam 5 Lbs Food Plot Mix is quite low, but the acreage you're getting per pound is not as efficient as other products on this list. For a 5 lb. bag you may be paying much less than other products, but you are only getting ¼ an acre worth of seed. This product would be most cost-efficient, then, for small areas of land.
8

. Evolved Habitats Throw and Grow
Versatile no-till option
Easy to use
Very affordable
Attracts and keeps deer in the area
Nourishes deer
Not weather resistant
Does not come back year-after-year after planting
Low price point and ease of application meet in harmony with Evolved Habitats Throw and Grow. For a 5 lb. bag, this product paves a cost-effective path for no-till, no-hassle growth of forage radishes that deer love. Whether you're looking to throw and grow as the product name implies or put the work into establishing a food plot through tilling and fertilizing a specific area, this versatile food plot mix will meet your needs.
Versatility
Whether you are a hunter looking for a no-frills throw and go option or a wildlife-enthusiast planning an elaborate food plot, The Evolved Habitats Throw and Grow will help you achieve your goal. Even in the hardest to reach areas, this product promises to attract deer and keep them coming.
Ease of Use
As the name implies, the Evolved Habitats Throw and Grow can be poured directly onto the ground as a throw and go option making it easy to apply where equipment can't reach. This is especially helpful for hunters who may use the product in their hunting areas where four-wheelers or other motor vehicles can't access.
Cost and Value
This is the lowest priced product on the list, making it an affordable option for those of you looking to try out a food plot for the first time. Or, for those of you who are experts and still want to save a penny in the process. However, we recommend for you to do your research before making a purchase because this product, while affordable, contains filler seed like rye that may not work for every soil type.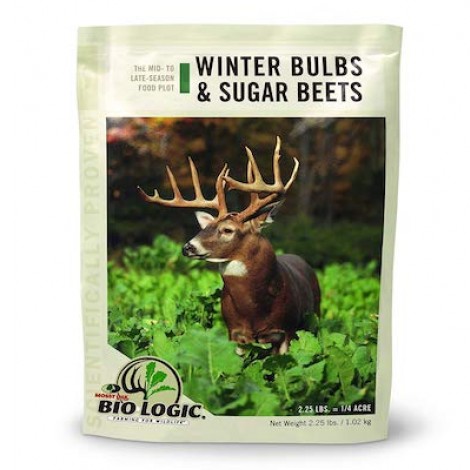 Higher yield per acre than other products
Matures throughout the year
Grows in shady areas
Purity of product
Cost-effective for small areas
Need to till soil for effective use
Is not a throw and go option
Packed in a small, 2 lb. bag, the Biologic Winter Bulbs, and Sugar Beets seed mix is a diverse, nutritious and attractive option for your food plot. The seed mixture is scientifically perfected so that the beets flourish early in the season, while brassica bulbs flourish later in the season, attracting and keeping deer around all year. For enthusiasts who don't mind putting in the extra work of soil prepping and tilling, creating a food plot bed with Biologic Winter Bulbs and Sugar Beets you will reap the fruits of your labor.
Purity of Product
While other food plot products might contain a high level of filler seed, the Biologic Winter Bulbs and Sugar Beets food plot seed contains purely brassica winter bulbs and sugar beets.
Annual Effectiveness
The Biologic Winter Bulbs and Sugar Beets are designed to mature at different times during the year so that deer are attracted and maintained throughout both the early and late seasons.
Cost and Value
For the weight of the bag, it may appear that the price for Biological Winter Bulbs and Sugar Beets is a little higher than other products. However, this small amount covers ¼ of an acre and sustains throughout the year such that you won't have to buy different products for different seasons. Additionally, with a little work on the front end by tilling the soil, the product holds up quite well in shady areas and weather disturbances making it even more value for the price. And finally, you aren't paying for filler seeds; this product contains solely brassica bulbs and sugar beets.
10

. Wildgame Innovations Backwoods Blend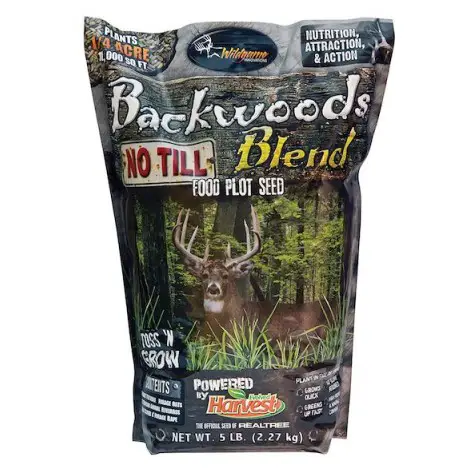 Easy to use
Annual deer attractant
Can be used around deer stands and hard-to-reach areas
Cost-effective
Nourishes deer
Not weather resistant or shade resistant
Depending on soil quality, may need to till
If you're looking for a low-maintenance food plot seed mix, the Wildgame Innovations Backwoods food plot blend may be a good fit for you. This no-till, annual seed mix comes in an economy 5 lb. bag meaning you can throw and it'll grow all year round. And not only will deer be snacking on this product throughout the year, but the seed blend is also designed with nourishing grains for healthier, heavier whitetail deer.
Easy to Use
The Wildgame Innovations Backwoods Blend requires no soil-tilling before use. This means you can pour the product directly on the ground, wherever you want it to go! Hunters can take this product and spread around their deer stands, or other areas where equipment and motor vehicles won't reach.
Year-Round Versatility
The annual seed mix in the Wildgame Innovations Backwoods Blend ensures grains and brassicas will sprout all year round for optimal deer grazing. You can choose to throw and go in remote or select areas, or if you're more ambitious, you can till a plot bed to plant the Blend over your acreage.
Cost and Value
The price of The Wildgame Innovations Backwoods Blend is a little higher than other products on this list, but it comes in a 5 lb. bag. In addition to its size, its ease of use and maturation of plants all year round increase its cost-effectiveness in the long run.
Criteria Used for Evaluation

Weather Resistance
One of the first considerations of buying deer food plot is the climate of the geographic location where the food plot will be planted. You don't want to spend hard-earned money on seed that cannot withstand the weather conditions where you live.
Deer food plot seed products vary on their resistance to harsh weather conditions. For example, some plot seeds are not tolerant to areas without direct sunlight, while others thrive regardless of sun exposure. Furthermore, some products of plot seeds will be suitable in areas where drought and extreme temperatures are common, while other products will not survive in these environments.
In addition to choosing a product that fits your geographic location's weather patterns, you also have to consider what time of year the seed needs to be planted. For example, planting season in Texas might be different than planting season in New York due to the difference in weather patterns.

Ease of Use
Depending on your skill level, time availability, and space allotment for the food plot, you may be concerned with how easy it will be to plant your deer food plot. The good news is that whether you're an expert or novice, you're in luck.
For those who don't mind getting a little dirty and enjoy spending time outdoors, some deer food plot seeds require first preparing the soil in which it will be planted. This preparation will involve tilling the soil, adding fertilizer, removing existing vegetation, and making sure the soil's pH balance is amenable for seed growth. A general rule of thumb is that the soil's pH tests between 6.5 - 7.5 for optimal food plot growth.
If you aren't keen on tilling, look no further than the deer food plot products that don't require tilling for growth. These easy-to-use formulas can often be poured directly onto the ground in the area you want the food plot to grow. Furthermore, these no-till products can reach areas where equipment for tilling the soil cannot, optimizing the food plot area.
Effectiveness
No one likes to spend money on a product that doesn't fulfill its promise. If you are planting a deer food plot, you presumably want the final product to flourish and attract deer to your plot, right? This sounds simple but it requires choosing the most effective food plot product for your geographic location, soil type, and climate, which can prove a little trickier than it seems.
The effectiveness of deer food plot products ranges from 'not very' to 'excellent'. You have an important role to play in choosing the appropriate product, however, the quality of the product will impact its effectiveness as well. Some deer food plot products use filler ingredients, like ryegrass, that may reduce its effectiveness compared to a more 'pure' ingredient product lines.

Value
Paying a fair price for an effective product is imperative in any purchasing decision. As the saying goes, you want to get the best bang for your buck - no pun intended.
With deer food plot, you get what you pay for. Products range from extremely affordable (~$15) to quite expensive (~$100) depending on the quality, ease of use, durability, and size of a bag of the plot seed you're seeking. For example, a lower priced product can get you a seed that works in certain climate conditions and you will likely have to put more work in preparing the plot bed soil, but the product may work perfectly well. Whereas, with more expensive products, you may not have to invest much energy into the planting of the seed and the plot will also be able to withstand more extreme weather conditions.

Terrain
The type of terrain where you plan to plant your deer food plot will be an important factor in the type of product you purchase. Before you start researching food plot products, assess the type of soil, slope, and surrounding vegetation to ensure you choose the product that fits these terrain types.
Deer food plot products vary in the type of terrain they can be planted on. For example, the products you can simply pour onto the ground without the need for equipment to till the soil will accommodate a wider range of terrain than products that require more effort in preparing a seedbed. Products with less ease of use that require tilling equipment and extensive fertilization to flourish on the other hand will prove less amenable for some terrain such as steep or uneven slopes.
Expert Interviews & Opinions
Most Important Criteria
(According to our experts opinion)
Experts Opinion
Editors Opinion
Users Opinion
By Default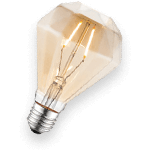 Plot Seed Survivability
Survivability of the plot seed is imperative to the effectiveness of the plot seed product if the soil you're working with is low quality, or the conditions of where you're planting are otherwise not ideal. Technologies like seed coating can improve the chance the seed survives and not only boost yield but the sustainability of the yield once established. You may pay a little extra for this advancement but if you can afford it, it may pay off in dividends.
How Many Seasons Will it Last?
Some products of food plot seeds include annual and perennial varieties that return one or more years after the first plant. For example, Biologic Winter Bulbs and Sugar Beets Annual Food Plot Seed clearly states in its product name that it includes an annual variety of seeds. Other products are not as obvious, like the Whitetail Institute Imperial Clover Food Plot Seed which grows up to 5 years after the first plant. Products like this one sometimes use special seeds covered with a substance that enhances their survivability.
Other Factors to Consider

Portability
The ease of use across food plot seed products ranges from extremely to not very. Portability would refer to the plot seed products you can throw and go, or simply pour onto the ground without needing to till the soil. This is ideal for hunters who may have tree stands in secluded areas where motor vehicles or other equipment can't reach.
The importance of portability also depends on where you plan to use your plot seed. If you are thinking of creating a food plot in your backyard or easily accessible acreage, portability may not be a factor for you. But if your land is difficult to manage, has a number of slopes and uneven patches of land, then choosing a portable plot seed mix would be ideal for you regardless if you're a nature enthusiast or a hunter.

Overall Fit
The food plot seed product you choose is going to depend highly on what your personal food plot needs are. What works for someone else, may not work for you. And this could be for a variety of reasons.
The quality of your soil and the pH level, along with the slope and nature of the area you will be using the food plot seed is going to dramatically affect which product works best for you. Just because it is a name brand, or you would prefer a no-till option, does not mean that either of these factors will be the best fit for your particular land type. Take time to survey your land, test the pH level of your soil, and understand that you may need to put in a little extra work to get your land at the optimal quality for the food plot product to work.

Potency
The potency of the food plot product you choose will depend on how pure the seeds are in the mixture. For example, some products may include a proportion of filler seed like rye instead of using 100% the pure forms of seeds listed on the package.
This is where research will come into handy and become your best friend. Before you purchase any food plot seed, make sure that you look up the product on several different websites. This will ensure that you receive the most unbiased reviews of the product and can pinpoint facts that other websites may leave out. For instance, it can be difficult to track down what the exact proportion of seed makeup is in a seed blend. It is important you do the work to find this information, though, because it can directly impact the effectiveness of the food plot product you choose.

Brand
Although there are plenty of top-notch food plot seed brands, don't be fooled into thinking you need to pay more money to get a better product just because it is a well-known brand. Remember what works best for you is going to depend on your specific needs, which may be different than someone else's needs and different from the blend the name-brand product provides.
These days, on most online shopping websites, there is a feature that compares products side-by-side on factors like price, bag size, the area covered, among other criteria. Use this tool to your advantage by comparing what off-brand products contribute versus name-brand products. You may find that you are paying a lot more for a name, when the actual contents, size, area covered, and other features of interest are the same.
Frequently Asked Questions
q:

How big of an area will one bag cover?

a:

The area (in acres) one bag of food plot will cover differs depending on the product. Some products like the Antler King Honey Hole Mix are extremely effective, as just a 3 lb. bag covers ½ an acre. Other products come in a 5 lb. bag yet cover less acreage, like the OrOlam 5 Lbs Food Plot Mix that covers ¼ an acre.

The acreage covered per bag is normally listed directly on the food plot seed package. If not, you can find the area covered on the product's website or on a retail website that sells the product and summarizes the product's information.
q:

What kind of seeds are included in the food plot blend?

a:

Various seeds, bulbs, and grains are used in deer food plot products. Common grains include oats, wheat, and rye. Common plant seeds and bulbs include sunflower, brassica, clover, turnips, corn, soybeans, and chicory.

The product you choose should match the level of attractant you want. For example, WINA Apple Obsession is a deer food plot product that's so attractant it's considered bait in some states. If you do not need or desire this level of attractant, another product may be best.
q:

When is the best time of year to plant a food plot?

a:

In general, planting late in summer (July/August) is ideal. This is because weeds start dying during this time and moisture increases to create ideal conditions for seed germination. However, the time of year may differ if you have specific needs. For instance, if you need to build a larger deer herd, a better time to plant might be between May-July. If you want to plant corn, soybeans, or both, these need to be planted in the spring.

Also be sure to check the peak planting seasons in your geographic area because it may differ slightly from the suggestions above. This is because your climate may be different, i.e. if you live in Texas, you may have hotter, more humid weather than Wisconsin year-round.
q:

Will the seed grow in shade?

a:

This will depend on the product. Some products, like the Whitetail Institute Imperial "No-Plow" Food Plot Seed, grow well in shady areas. Other products, like Wildgame Innovations Backwoods Blend, will not grow in the shade or will need a few hours of sunlight per day to survive.

Along with growing in shady areas, some seed products are capable of growing in poor soil quality and harsh weather conditions. If you live in a climate where the weather can be unpredictable, with extreme temperatures or periods of drought, you may want to look into food plot product types that can withstand these circumstances.
Subscribe to our Newsletter