Best Arrow Rests Reviewed & Compared
In a Hurry? Editors choice: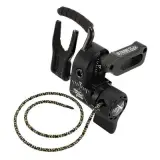 Test Winner: Quality Archery Products HDX

A good arrow rest (or the best arrow rests for that matter), makes a world of difference in how you use your
bow
. The rest has to match the bow and your style or you risk
utilizing the full potential of your bow
. And for some users, this could mean a lot of wasted time, especially in competitions where every mark counts. The key is using an
arrow
rest that will help you have an upper hand in everything you do instead of getting in the way. Keeping that in mind, we have taken the guessing out and have put together a guide to help you find the best arrow rest that works for you and your specific needs.
Standout Picks
Criteria Used for Evaluation
Value
Price is always going to be a factor in selecting any type of item.  That even holds true with arrow rests, though most of these are never going to cost more than a few dollars.  Given what they actually do, they shouldn't cost more than that either.  Arrow rests have been a point of contention in the past, with people arguing that they aren't really necessary.  Many prefer to shoot without them and suffer no ill effects once they choose suitable fletching.
Despite that, the general consensus is that they are important, and there is a variety of price points to accommodate that.
Again, they generally are very affordable, though some archers either can't justify the price or are unsure about using one.  Fortunately, there are models offered for little more than a couple of dollars.  While these aren't going to be the sturdiest, they are perfect for those who, after target shooting for a while, decide to try their hand at an arrow rest.  Of course, there are always going to be exceptions, and there are arrow rests available that are significantly more expensive.  These ones, however, are specialized rests that don't really offer any innovations over cheaper versions other than added accessories.
The only factor that should be considered when looking at the price, is a purpose.  Arrow rests for hunting bows have higher expectations placed upon them, such as the need for silence or increased durability,  so in that case, a slightly higher cost may be expected.
Effectiveness
This reason for needing an arrow rest is a huge factor in selecting which arrow rest to use.  The two main purposes for shooting a bow are for hunting and for target practice.  There are many different types of rest for each use as well.  The wrong rest can easily ruin a shooting experience.
For hunting, a proper arrow rest needs to hold the arrow snugly in place while not impeding the trajectory of the shot at all.  These rests also need to complete their task as quietly and efficiently as possible, because when out hunting, a bit of noise can scare the target away.  The two main types of rest commonly used for hunting are the drop-away rest and the whisker biscuit.  The drop away arrow rest is considered by many to be the most accurate because they eliminate any contact with the fletching.  Because if this they are also a bit more forgiving, since they restrict contact with the bow itself, meaning the arrow is less affected by things such as flinches.  The other type, whisker biscuits, get its name because it looks just like it sounds.  It is around rest covered with bristles on the interior, which hold the arrow gently in place until it is fired, in which case the arrow passes through the bristles.  Because of the nature of the biscuit and the contact it has with the arrow, it is believed that accuracy is sacrificed a bit, though stability is increased.
Turning to target practice, arrow rests tend to be more delicate, as they aren't dealing with the rigors of being out in the woods or mountains.  The primary aim of the arrow rests for target shooting is consistent launches.  For that, a prong-style launch rests is considered ideal.  They are easy to adjust and fine-tune and have very little contact with the arrow shaft.  At the end of the day, any type of rest will work for any type of bow, but unless you want to be replacing your arrow rest, as well as your arrows, frequently, it's best to figure out which rest is going to do the job you need it to.
Ease of Use
While arrow rests are pretty simple devices by design, that doesn't mean that all of them are going to be approached the same way.  Just as different shooting purposes require certain arrow rests, so to will certain levels of the archer.  For beginning archers, a lot of the more primitive rests are not usually a good idea, as they tend to not be very forgiving at all.  If used incorrectly, they can greatly reduce accuracy and form.
For example, the arrow rests that are just that, platforms to rest the arrow, do not lend well to the unsure form of novices, and don't offer a lot of support.  To correct that, it may be advisable to go with a whisker biscuit rest, as the cradling effect allows first-time shooters a smoother release.
On the flip side, veteran shooters may prefer a less intrusive rest, as it allows their natural instincts and experience to take over, allowing them to dial in their shot much more precisely.
10 Best Arrow Rests
1

. Quality Archery Products HDX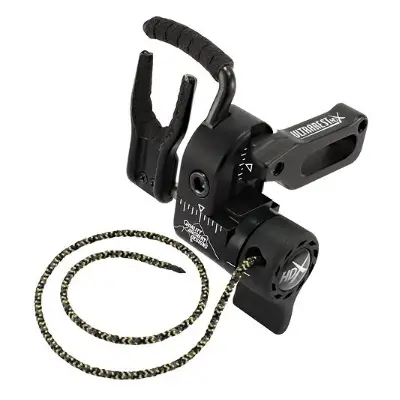 The king of the list is the HDX model with some great compatibility features to blend in with the high-end mechanics. Beginners up to advanced users will find this the ultimate accessory for their bows.
Strong Materials
Made of high-grade stainless steel, over the years this model of rest will prove quite rugged. It will take as much punishment as your best bow, and possibly more.
Features and Specifications
Available in Black or Realtree AP
Limited lifetime warranty
Cost and Value
Although the price is high, there is no denying the value of this purchase. It's the best on the list and has features that are futureproofed.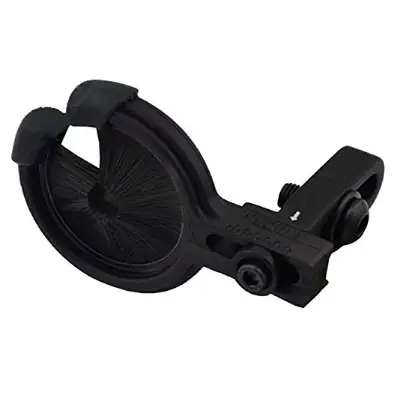 With a lot of models already making waves on the list, Wingeler made it in the top three by providing something unique. Their model is great for many types of bow users, even advanced levels.
High Compatibility
When you run across a great arrow rest there is always a chance it won't work with your favorite bow. That is a problem that this Wingeler model doesn't face, and is often a great fit regardless of the equipment it's used with.
Features and Specifications
Weighs 0.3 ounces
Dimensions are 3.8×2.2×0.5 inches
Cost and Value
As another low priced model on the list, buyers get to have a top two product at an incredible value. Consider this money well spent if you have had problems with unusual fits on special bows.

3

. Bear Arrow Rest/Silent Plate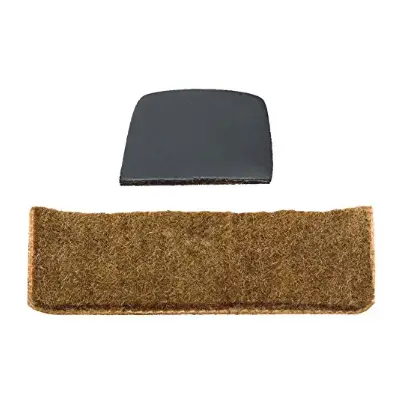 Bear Archery has been around for years as a great company with high ambitions. This specific model of theirs is respected by many bow users that want consistent use out of their shots.
King Of Consistency
No matter how you use your bow, this model offers great performance. Across different types of bows, that balance is fully realized if you commit to the adjustments.
Features and Specifications
Self-adhesive properties
Universal use for left or right-hand users
Cost and Value
Customers won't spend a lot of money for this product so it works great as a main or backup. Installation is easy, so it's valuable for users with a large assortment of bows.

4

. Quality Archery W-QURH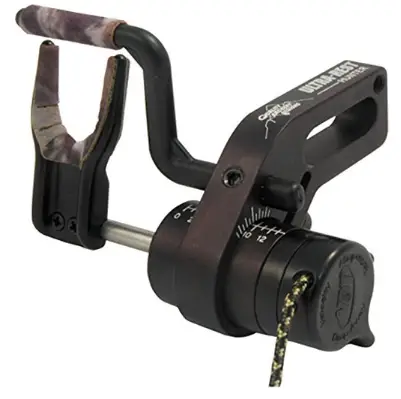 Getting down to the final four, Quality Archery Designs introduces a very good competitor in the arrow rest industry. The W-QURH is a nice addition to the list that has a couple of tricks up its sleeve.
Velocity Draw Technology
With this technology users won't get any type of hitches when they are using a bow, leading to even higher accuracy. This helps with both hunting and competition arrows, and at all levels.
Features and Specifications
Total arrow containment
Breakaway safety option
Cost and Value
The price is low and bordering on average, which is not bad considering its position on the list. Bow users will find value in its high bow compatibility.

5

. Trophy Ridge Whisker Biscuit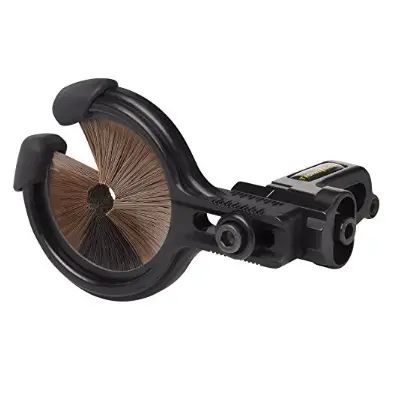 Style can sometimes help a purchase if the customer is interested enough. Trophy Ridge comes charging in with their popular arrow rest, one of the few that offers multiple stylings.
Plenty Of Colors
There are seven total colors to choose from, and they all have a distinct look. Colors available are brown, green, orange, pink, purple, red and yellow.
Features and Specifications
Sizes available are small, medium and large
Reversible mount design
Cost and Value
The price is low, a surprising turn of events when you consider a large amount of variety. This is a great value when you factor in all of the customization options.

6

. Brush Capture Arrow Rest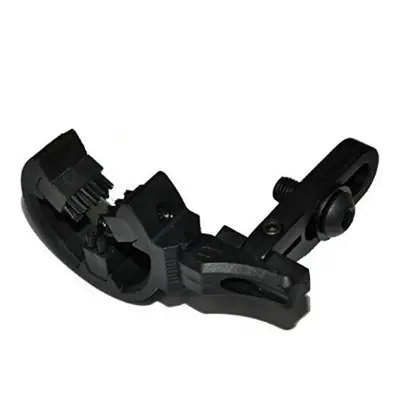 This is another one of the low priced models on the list, but this time with more features. Since all of the good stuff wasn't stripped out of this model, more than just budget users will be buying this product.
Arrow Containment Balance
Total arrow containment is nothing new and is a feature of most of the products on the list. Where this model shines is its ability to balance a bit better than some of the other choices.
Features and Specifications
Reduced friction
Works for left or right-handed users
Cost and Value
This is a low priced model with a good value over long-term usage. The parts are solid, and there is a good chance this could be your main accessory.

7

. Quality Archery Ultra HDX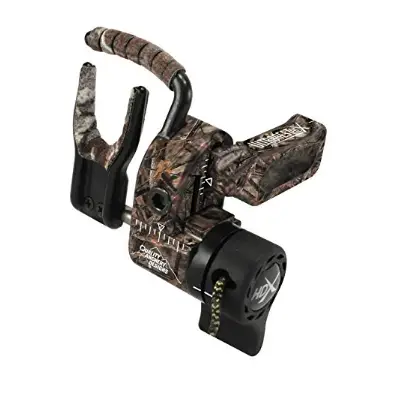 High tech is a great way to describe this model, with a lot of the features really working out well for career bow users. Even if you only use half of the available features, this model is still cutting edge technology.
Built-In Noise Reducer
The laser cut felt and rubber dampeners keep noise to a minimum, a great feature for hunters. Aiming and adjusting can be done as quietly as possible.
Features and Specifications
CNC aluminum
Molded rubber thumbwheel
Cost and Value
The price is high, but still a lot lower than some of the other high priced equipment on the list. This is a really good value for buyers that want a high-end arrow rest.

8

. Bear Weather Arrow Rest RH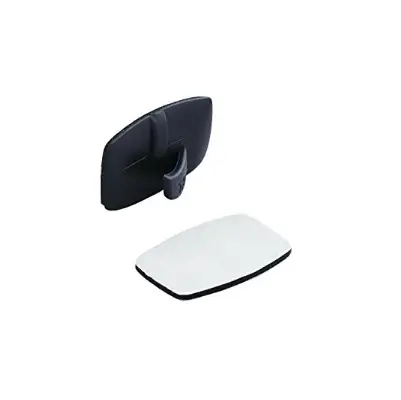 If the first item on the list was simplistic, then this one beats it by a mile. With a low price and instructions that anyone can follow, this is a really great choice for a main or backup arrow rest.
Made For Quick Use
Buyers can install this model quicker than any others, and the best part is the price allows them to load it up on multiple weapons. Customers that have a lot of bows will find this really handy.
Features and Specifications
Self-adhesive back and finger
Weighs 0.3 ounces
Cost and Value
This is the lowest priced arrow rest on the list by a mile. Customers that are shopping by price won't be able to beat this value.

9

. Vapor Trail LimbDriver Pro V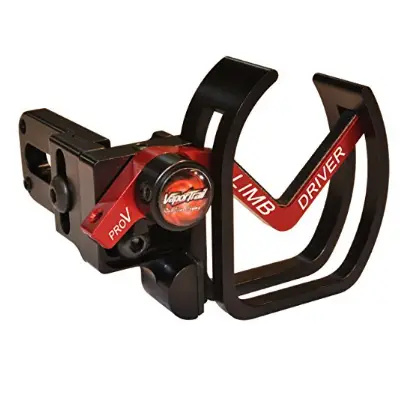 The LimbDriver Pro V is exactly what the industry needs when it comes to arrow rests. It's unique, customizable and takes customers differences in aiming into consideration.
Customized Versions
There are two versions of this arrow rest, one for the left hand and the other for the right. Rather than making a universal model, they instead chose one that is optimized better for each hand.
Features and Specifications
Full containment
Adjustable spring tension
Cost and Value
This is the first high priced item on the list, and possibly one of the highest available. The value is still huge for any bow user that wants an arrow rest specialized for their dominant hand.

10

. Allen Sharpshooter Rest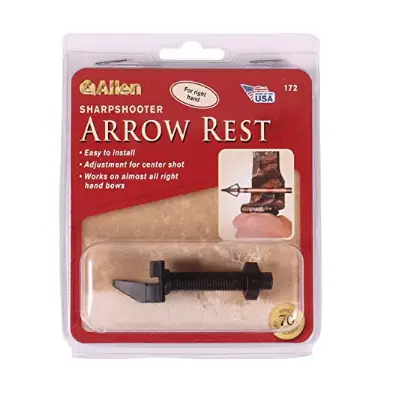 Starting off the list is his model from the Allen Company and a pretty good choice for a beginning bow user. Although advanced users have since moved on to different models, this is still one of the better ones to start out with.
Simple and Effective
Nothing stands out too much about this model, which is one of the charms of its construction. With straightforward instructions included with the package, most users will have this installed in minutes.
Features and Specifications
Classic styled rest
A nylon filled polymer construction
Cost and Value
One of the lowest priced options on the list, with a high-value point for beginners. This is the most uncomplicated model in the industry for the price.

Subscribe to our Newsletter