Best Thermal Socks Reviewed & Rated for Quality
last updated:
Apr 08, 2020
We want to make sure that thermal undergarments are part of our daily dress-up time in the morning, especially when it's freezing cold outside. Thermal undergarments are as important as your coat, gloves, and scarf; they're meant to keep you warm. Thermal socks (also called 'Thermo socks') shouldn't be ignored, as they provide your feet with warmth and, as they are offered in various colorways, add a little something to your winter fashion ensembles. There are so many thermal socks on the market that sometimes finding the right pair can be a bit of a buzz-kill. After taking a look at the top 10 best thermal socks, choosing a pair really won't be that complicated. And if for some reason, the choices below are not your cup of tea, you can just follow these 7 simple tips to help you find a good pair of thermal socks!
In a Hurry? The test winner after 18 hrs of research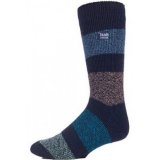 Heat Holders Original 2.3 Tog
Why is it better?
Machine washable
Many colorways to please everyone
The looped pile to hold in more warm air
Warmer than cotton socks
In a
Hurry? Editors choice: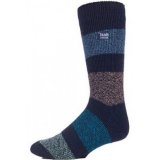 Test Winner: Heat Holders Original 2.3 Tog

7
Researched Sources
12k
Reviews Considered
18
Hours Researching
15
Products Evaluated
Materials
Effectiveness
Insulation
Protection
Fit
By Default
10 Best Thermal Socks
1

. Heat Holders Original 2.3 Tog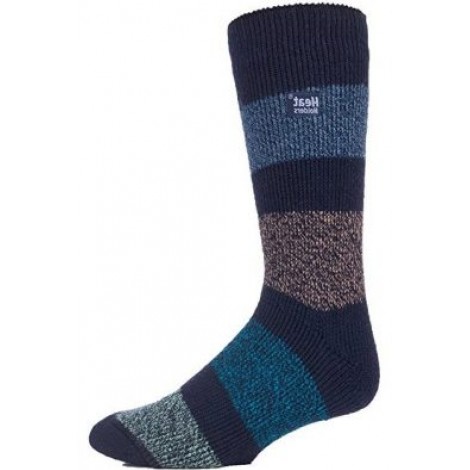 Machine washable
Many colorways to please everyone
The looped pile to hold in more warm air
Warmer than cotton socks
Everyone knows Heat Holders for their quality products. They're sold internationally and it's not a wonder why they're so popular. These socks are thick and chunky, perfect for outdoor activities, and because they have more than just basic colorways, they're sure to please everyone in the family.
Warmth
Of course, when you buy a pair of thermal socks, you want them to do the job – or it's wasted money. With these Heat Holders, be sure that their description is what they are. With their advanced insulating yarn, they are seven times warmer than cotton socks.
Expert Brushing Process
Don't you love it when your socks can hold in warmth and still be super comfortable and soft? I know I love that. The first time you put these socks on, you'll be surprised at their softness. Heat Holders use an expert brushing process for that, but it also helps you take full advantage of the amount of warmth inside the socks, making your feet warmer for a longer period of time!
Cost and Value
This pair of sock is close in price to Carhartt's Extreme Cold Weather Thermal Socks, especially since both of these models only have one pair of socks in the packaging. But you're buying quality with Heat Holders, so if you have a bigger budget for your socks, then I'd suggest you take a closer look at these ones.
2

. Dickies Dri-Tech Advanced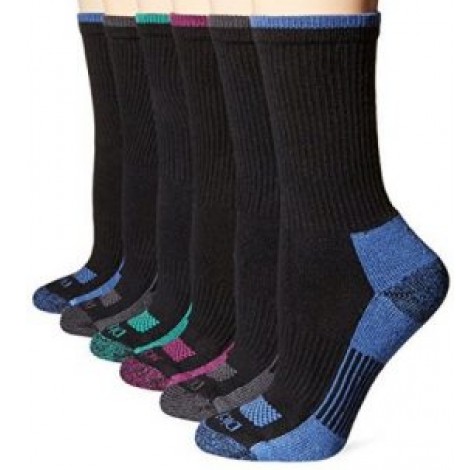 Dri-Tech technology to wick away moisture
Machine washable
Fully cushioned for comfort
Reinforced heel and toes
Arch compression for added stability and support
Some reviewers complained about the shedding
Dickies is known internationally for its worker uniforms. Their pants, shirts, and footwear are as sturdy as necessary for the field of work these clothes are worn in. There is no difference with their socks; these ones are made to keep you warm during winter days outdoors, whether you're out for activities or work.
Material
With 55% polyester, 43% cotton, 1% nylon and 1% Spandex, you are sure that your feet will be able to breathe. The Spandex will keep your feet snug without blocking the blood circulation. The sock is thick, but not bulky, and they are meant to fit hiking, winter, and work footwear. They come in black or light grey, with toes and heels in nice popping colors.
Comfort
The heel and toes are fully cushioned for comfort, and they are reinforced for added durability. This means that you'll be able to wear these socks more than just a few outings. The socks also provide the wearer with arch compression for added support and durability. Overall, you won't be regretting it if you decide to purchase these socks!
Cost and Value
These are the cheapest of the bunch if you price them individually. They come in a pack of 6 socks, and you can choose if you want them in black or light grey. With all of the qualities that they have to offer, I am certain that you won't be sorry or second guess your choice.
3

. Loritta's Vintage Style Thick Knit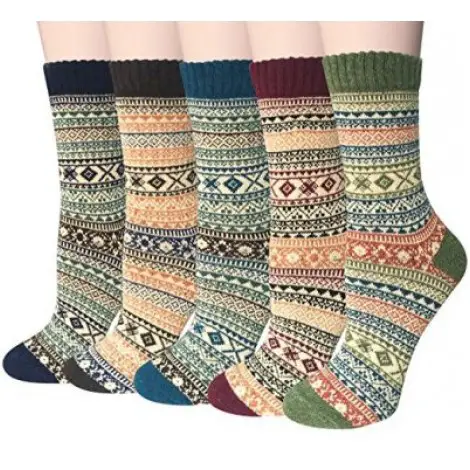 Vintage and trendy look
Risk-free guarantee
Wool blend for warmth and breathability
Machine washable
Some reviewers found them to be on the thinner side
Loritta is known for their originality in design (I mean, just take a look at these socks!), but also for their quality of used fabrics and durability. Although these socks, in particular, might seem thin when you receive them, I have to assure you that they are meant to keep you warm throughout the cold weathers of winter.
Material
These socks are made out of a wool blend, with 35% wool, 29% cotton, and 36% polyester. Basically, each third of the sock fabric provides you with positive qualities: the wool regulates your feet's temperature, the cotton help your feet breathe through the socks, and the polyester keeps your socks from creasing, and the drying time will be faster.
Height and Weight
These socks arrive at mid-calf, so I would recommend you use them with work or hiking footwear, or even if you have shorter winter shoes. You could use them with knee-highs, but this might cause chaffing if your activities are somewhat hardcore. They are midweight socks, so they are perfect for colder weather.
Cost and Value
With so many designs and colorways, there's no wonder why their socks are 'smack' in the middle of the price range. Loritta offers quality fabrics, support, and comfort. Some packs of socks might be shorter than the others, I'd suggest you take a close look at the pictures before picking the one you want to buy (it's just a little tip!)
4

. Wigwam 40 Below Heavyweight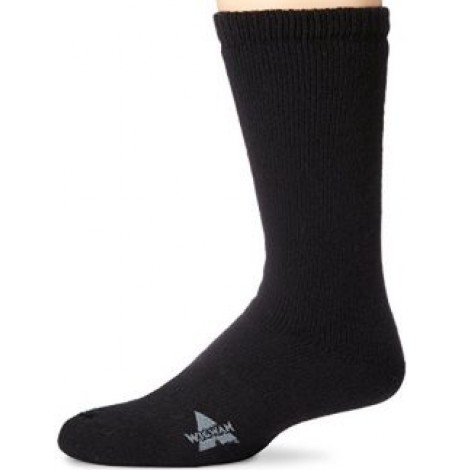 13 colorways
Low profile toe closure
Heavyweight wool blend
Fully cushioned
Some reviewers didn't feel like their feet were warm even at -40°
This Wigwam model is made in the United States and the yarn that they used are from yarn spinners in the same state as they are. They want to make sure that their clients are pleased by its quality and build and you're sure to have warm feet as the socks can keep them so even at 40 below (honestly, I think they're talking about Celsius degrees).
Material
With a wool blend of 50% wool, 48% nylon and 2% Spandex, you can be sure that you'll be getting warmth and breathability. The spandex will procure your feet and leg with a snug feeling, making your feet feel comfortable and stable. The nylon is present in the blend to give your socks an extension period in their life and it helps the socks keep their shape after you wear and wash them.
Added Features
These heavyweight socks are perfect for freezing cold weathers as they will keep your feet warm throughout the day. The whole sock is reinforced with the natural and synthetic fibers and insulated thanks to the wool. The socks are also cushioned, adding comfort and support if you have to be up on your feet for long periods of time.
Cost and Value
The price is between the lower range scale and the medium price scale. The pack offers only one pair of sock, which is probably for the best as you can use the first pair as a test to see if you like them or not.
5

. DG Hill Thermal Merino Wool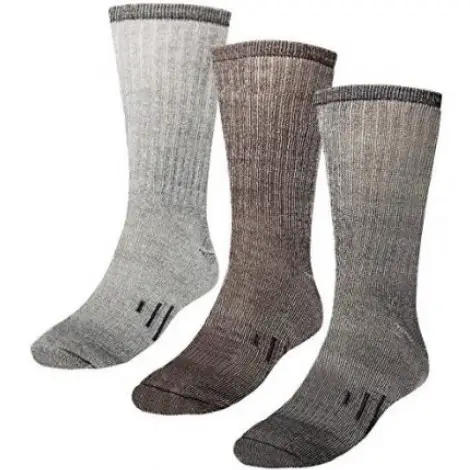 80% Merino Wool
Reinforced heel
Built-in arch support
Cushioned heel
Toe area can run too large for some
Some reviewers noted that the socks slipped during their activities
Most thermal socks have 50% or 60% Merino wool in their fabric blends. DG Hill went further by providing its clients with an 80% merino wool blend. The interior lining is made of brushed fleece, so don't be surprised if you find the interior texture a little 'slippery'. The comfort that they provide is undeniably amazing.
Material
DG Hill steps out of the bunch on this list with the quantity of wool there is in their socks. With 80%, you are sure to take advantage of all the qualities of wool. They will regulate the temperature of your feet, getting warm during colder days and cooler during warmer days.
General Comfort
You'll be happy to know that you can wear them as much indoors as outdoors (because of the wool). The reinforced heel will provide you with extra support and will add to the durability of the sock. DG Hill even added a built-in arch support to give you comfort and support.
Cost and Value
These socks are in the medium price range scale for our thermal socks. Their price is rather low, but compared to other companies that offer four, five and even six pairs in the packaging, these only offer three pairs. This can still be a positive point if you're only planning on going out for outdoor activities once or twice a week.
6

. Arctic ExtremeHeat Thermal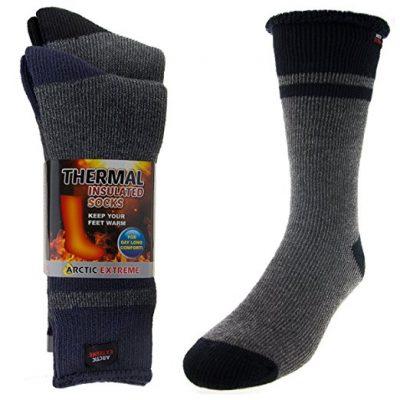 Padded comfort
Great for sports
All synthetic materials
Variety of colors
Sizes reported to run big
When it comes to insulating your feet and retaining heat, nothing beats synthetic fibers. The Arctic ExtremeHeat Insulated socks are made primarily from acrylic materials. Unlike wool which is breathable to a certain extent, socks that are made completely out of synthetic fibers offer very little air flow which means you keep the heat on your feet!
Active Arctic Socks
Arctic ExtremeHeat socks are great if you are planning on doing any kind of outdoor activity when the temperatures drop. These socks are designed to extend up to your calf and not slip down. Whether you are skiing, hiking, sledding, or camping these insulated socks will keep the chill away from your feet.
Color Options
There are four different varieties of colors to choose from. Including purple and blue stripes, classic black, black and grey, and black and grey stripes.
Cost and Value
The Arctic ExtremeHeat insulated socks come in a two pair package and are around the mid to high price range. Socks that are primarily synthetic materials such as these do an amazing job at trapping heat so the price might be worth it. However, if you have chronically sweaty feet synthetic socks may not do a whole lot to wick moisture and therefore become damp.
7

. Under Armour HeatGear Crew
Seamless toes
Moisture-wicking feature
Athletic crew sock
Anti-odor technology for a fresh smell
Some reviewers found them too tight
Under Armour is known worldwide for their base wear, and even ventured further by providing their clients with mid and outerwear. Their popularity and ever-growing business are because they produce high-quality pieces that work just how they describe them. You know you can never go wrong with Under Armour, and these Crew Socks just prove it once again.
Special Features
These athletic crew socks arrive at the mid-part of the calf, providing you with enough protection against chaffing. The moisture wicking feature keeps sweat away from your feet and adds to the overall comfort. The anti-odor technology that is used in these socks prevents the arrival of bad odor at the end of a day, and the inserted arch support helps cut foot fatigue. For the comfortable fit that you want, the seamless toe and Y-heel design are perfect.
Material
With 49% polyester, 35% cotton, 14% nylon and 2% Spandex, if you've read the rest of the blog post, is a good fiber blend. You will have the breathability that you want your feet to have (aka no nasty odors too), the Spandex will snug your feet and ankles for stability, and the polyester will make these socks washable and will make them keep their shape.
Cost and Value
These socks are on the higher part of the price range, especially since there are only 3 pairs of socks in the package. There are three neutral colorways though, to please more than just the black-lovers (you also have grey and white). Make sure to take a look at them as reviews boast about their quality and durability!
8

. Dickies High Bulk Acrylic Crew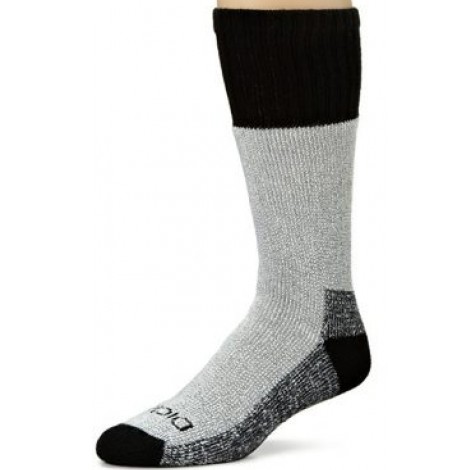 Moisture-wicking fibers
Reinforced heel and toes
Perfect for winter
Machine Washable
Heel seems to wear off quickly
Once again, Dickies is on our best thermal socks list, and it's not surprising. Their thermal collection, with a moisture-wicking feature, provides the wearer with support and comfort. These socks are designed for those who want durability and quality all through the day and months. Dickies offer a wide range of work clothes, covering their consumer needs to the fullest. Take a look at these ones!
Material
These socks are made of 84% acrylic, 13% nylon, and 3% Spandex. This means that not only will your feet remain at a regulated temperature, but the drying time is greatly reduced compared to all-natural fiber socks. The Spandex will give you support and stability that is much needed during outdoor activities.
Other Features
We all want more than just a regular pair of socks that will wear off quickly and end up giving us blisters. That's how Dickie's stands out: These socks have moisture wicking fibers that will keep your feet warm and dry and will keep the bad odors away from your feet and nose. The bulky acrylic provides the wearer with extra cushioning in the feet and legs for added comfort, and the reinforced heel and toes provide added durability. What more could you ask for?
Cost and Value
For what they're worth, the price is a bargain. With these socks, you get so much quality with the comfort, support, stability and breathability given from the fibers they used. You get two pairs of socks in the package, so if, by some mysterious occurrence, one would wear off quickly, then you'd have another pair to save you and your feet!
9

. Soxnet Eco Friendly Heavyweight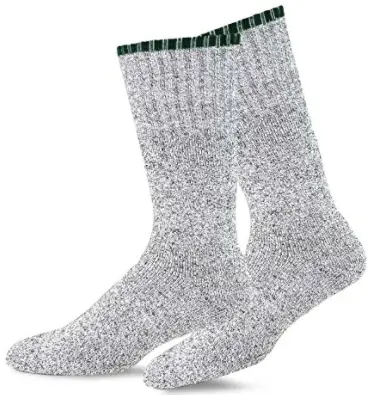 Don't slip
Cushioned foot and leg
Eco-Friendly (recycled cotton)
Quality Guarantee
Some reviewers found that their feet were still cold with these socks
Soxnet came out with a pair of socks that will blow your mind with its quality features and with its eco-friendly recycled cotton. If you're an earth-hugger like me and care about the environment, you'll be pleased with these socks. All of their socks are made in the United States but their sales travel the world.
Cushioning
Yes! These socks have fully cushioned feet and legs to absorb shocks every time your foot lands on the ground, making the impact easier on the lower part of your body. You'll be surprised by the comfort that these socks can provide, as well as the much-needed support for winter activities.
Thickness
These socks can be worn under your regular winter footwear. The fact that they are midweight makes them temperature variable, meaning that you'll be as comfortable with them in cold weather as in warm weather. What more could you ask for?
Cost and Value
These socks are on the lower scale of the thermal socks price range. Compared to Carhartt's sock (#2), that only have one pair of socks in the packaging, with Soxnet, you pay less for 4 pairs of socks!
10

. Debra Weitzner Ultra Warm Thermal Socks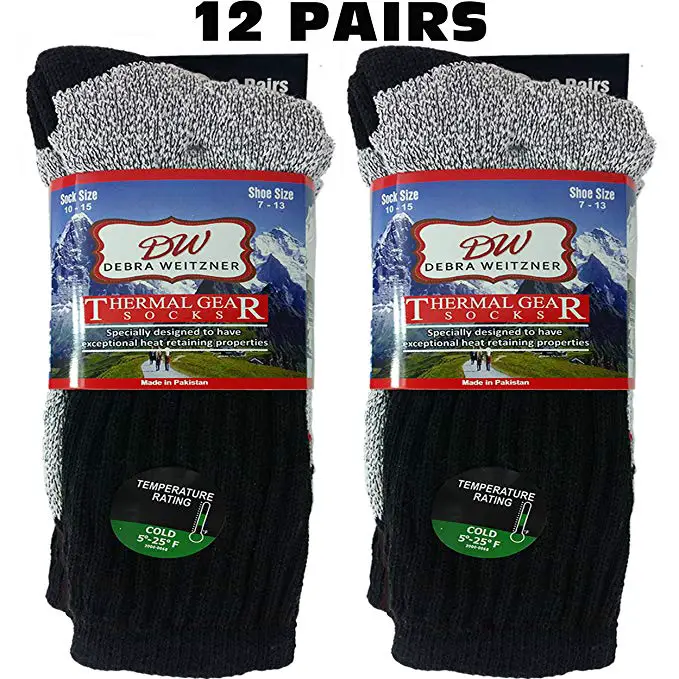 Synthetic/Wool blend
Covers the calf
Odor resistant
Durable
A new name for anyone that buys outdoor apparel. But one of the big selling points here is that you're getting a 12 pack of socks. There is some cotton in here, but the cotton/poly blend gives the wearer the best of both worlds in terms of heat retention and moisture wicking.
Best of Both Worlds
These socks are made from a cotton, polyester and acrylic blend. The polyester will mechanically move moisture away from the foot. This keeps sweat from collecting in the sock and causing foul odors and foot fungus.
Designed for Comfort
Weitzner designs its products with the consumer in mind. They know the kind of people that are wearing their socks are active and will probably be on their feet for the majority of the day. That is why they incorporate features to make the sock as comfortable as possible. Extra padding and reinforced areas give you comfort where you need it.
Cost and Value
These socks are really cheap considering they come in a 12 pack. But we think they might be just the right fit for some folks.

Criteria Used for Evaluation


Materials
Not all socks are created equal. How your socks will stay warm depends on several different factors. Perhaps the most important is what materials are used in the design. While some material is better suited for insulation it may not do much for moisture management. Obviously wet feet and cold weather are a horrible combination.
Wool and cotton used to be the go-to materials when making socks. But advancements in the creation of synthetic material and weaving technology have made it possible to blend material so you can make a sock for a specific use.
When it comes to thermal socks some materials like Wool, polyester, polypropylene, acrylic, nylon, spandex, or olefin. Each material has its own attributes that add to the overall functionality of the sock. Wool is warm and great at removing moisture from your foot, but it stretches and loses shape over a short amount of time. So wool is often blended with another material such as nylon. Nylon is a stronger fiber that does not stretch easily.
A good thermal sock will have a mix of both natural and synthetic materials. Natural materials offer a lot more comfort than synthetic materials do. Acrylic, which is a material that closely resembles wool, has a lot of the same properties of its natural counterpart. It does a little bit better of a job at retaining heat. However, wool removes moisture quicker.
Cotton is a very common natural material. Cotton is very comfortable but it is not very functional. While cotton is good at absorbing moisture it does very little in getting rid of it. As moisture collects in the sock so does bacteria and other microbes. This causes the infamous foot odor. Wet socks not only make a great breeding ground for microbes but can also cause blisters.

Effectiveness
The right thermal sock for you depends largely on why you need them. Of course, you need them to keep your feet warm but what are you going to be doing? Do you have a cold floor at home and just need some lounging socks? Will you be engaged in an intense activity like skiing? Or are you going to be in a deer blind where there is less movement? Ask yourself these questions and know what you need the sock for before making a decision on the right thermal sock for you.
If your plans for the socks involve any kind of physical activity you are going to want a sock that can both keep your feet warm as well as be able to absorb and remove moisture. There is usually a give and take aspect of this. Obviously, if you are constantly moving as your body is going to produce more heat and also perspire. This means that you might need to sacrifice heat retention for moisture management.


Insulation
Cold weather brings about unique challenges and complications. The human body typically reacts to the cold by constricting capillaries in the extremities to push blood towards the center of the body. Less blood to the feet and hands means less warm, oxygen-rich blood. This is why the first things that get unbearably cold are the hands and the feet.
The problems that come with cold-induced vasoconstriction is magnified in people that have already poor circulatory systems caused by illness or lifestyle. Smokers are included in this group. Smoking causes hardening and narrowing of veins in the extremities. When people quit smoking they sometimes experience tingling in the fingers and toes when the body is finally able to deliver blood properly. Individuals such as diabetics or people with peripheral artery disease are at an increased risk of cold injuries in their hands and feet.


Protection
You will not need to worry as much about the amount of perspiration as you will about heat retention. With little movement, the body does not produce as much heat so you should try to hold on to as much of it as possible with your apparel.
The sock length can also depend on what you will be doing. Typically, thermal socks for outdoor use extend to the calve or even the knee. This adds a layer of insulation to the lower leg. This is great for socks meant for low temperatures outdoors but lower cut socks might be preferred if your wearing them primarily inside.


Fit
No matter what activity you're doing, nothing will ruin it like having hands and feet that have become numb due to cold exposure. Not only is it painful but it can also be dangerous. If you choose to ignore the symptoms such as hypothermia or frostbite, cold injuries can occur before you even have time to realize it.
The cold can be unforgiving. The best thing you can do is to dress appropriately and take steps to keep warm. Especially, the most vulnerable parts of your body such as the hands and feet.
That is why making sure that your socks fit properly is important. Why? Because you want to make sure they are long enough to cover all areas of your skin to protect against the cold and harsh weather.
Expert Interviews & Opinions
Most Important Criteria
(According to our experts opinion)
Experts Opinion
Editors Opinion
Users Opinion
By Default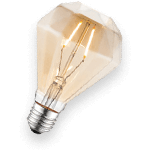 Tips to Help Choose Thermal Socks
Your socks should have maximum warmth and should keep your feet snug, without cutting your blood circulation. A good pair of thermal socks will give you the temperature information when their performance is best noted. Look for socks that can dry-out fast, which means that socks made out of synthetic fabric will dry-out the moisture in no time.
Frequently Asked Questions
q:

What are thermal socks made out of?

a:

Heat retention is the name of the game when it comes to thermal socks. Materials that retains heat the best are usually synthetic materials. While wool and cotton are considered more natural materials, they also do a great job of keeping feet warm. However, wool and cotton are more useful when it comes to eliminating moisture. Materials like polyester, nylon, and acrylics do more to retain heat but will not do much to keep feet dry if you have naturally sweaty feet. Fortunately, most of the best thermal are designed with a blend of synthetics and wool. This gives you the best of both worlds.
q:

What are the important characteristics of thermal socks?

a:

Really it all depends on what you are looking for and what you are going to be doing in the socks. For those of you who are going to be doing active things such as hiking or working outdoors, it may be a good idea to get the type of thermal socks that have arch support and added cushioning. For athletic endeavors such as skiing, climbing or winter motorsports moisture wicking might be at the top of your priority list. If you're looking for a sock to keep your feet warm in more casual setting socks with a higher percentage of synthetic blends may be a good idea for their sheer heat retaining ability.
q:

Do thermal socks make you itch?

a:

A lot of people associate wool and synthetics with the course "grandma made me this" type of sweaters that can be very irritating to your skin. While some people may have a higher sensitivity to some materials socks, especially wool socks, do not make you itch or irritate your skin. This is due to how the fiber is processed as well as the difference of the sensitive skin on your torso and the naturally tougher skin of your feet.
q:

Who benefits from thermal socks?

a:

Literally, anyone who wants to keep there feet warm. A lot of people who spend time outside can testify that often the first things that get cold are your feet and your hands. This is due to simple physiology. Your feet and hands are farthest away from your bodies core. Their location makes them more susceptible to rapid cooling due to peripheral temperatures. Cold feet and hands are the cause of many people to cut a hunting trip short or for a construction worker to pause and take a break to wait for his feet to warm up. Also, individuals with a medical history that includes cardiovascular disease and diabetes can cause decreased blood flow to the feet which make them more susceptible to cold. But such extremes are not the only reason to get thermal socks. Sometimes, especially in winter months, just lounging around the house can have your feet feeling frigid.
q:

How long are thermal socks?

a:

Thermal socks come in a variety of sizes. The right size for you depends on when you are wearing them. Most thermal socks are made to be worn outside. Because of this thermal most thermal socks are longer and can even be made to reach your knees to help insulate your lower leg. However, there are ankle and no show socks for when you just need to keep your feet warm while inside.
q:

What is Merino Wool?

a:

It's one of those things right. "Oooh Merino wool," you think. "Must be awesome. " Well it is, but what is it? Merino wool, which will shock you not at all, comes from Merino sheep which were domesticated in Spain back in the 12th century. The Australians got a hold of them and with Aussie and Kiwi efficiency gave us the Merino sheep that we know today. And more importantly, gave us the Merino wool that is so good at doing so many things. First of all Merino wool sits really easily against your skin. Wool can be insanely uncomfortable but Merino doesn't seem to have this problem. It's also strong, it wicks water really well, resists odors and dries really quickly. So, give it a try if you're wool averse and see if it works for you. We think it will.