Garmin inReach Explorer+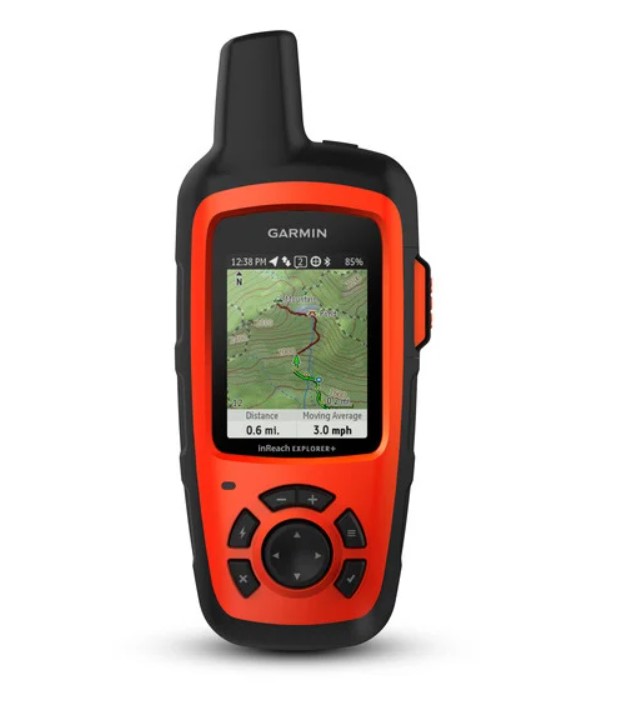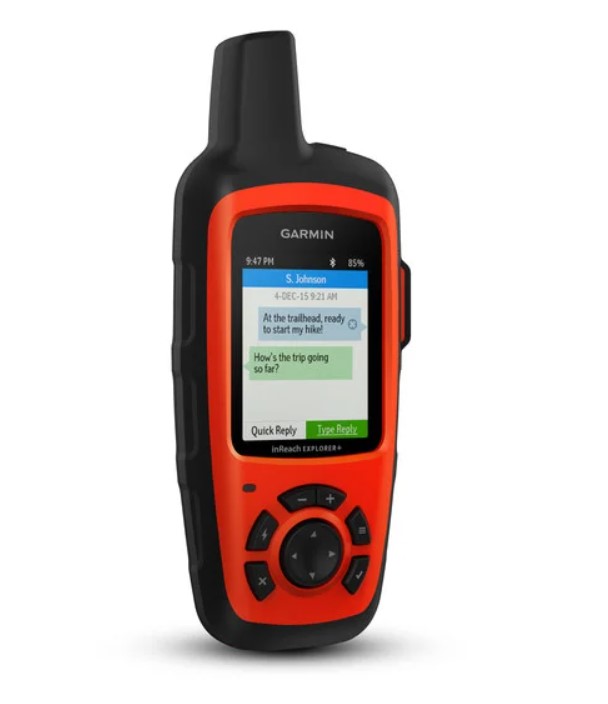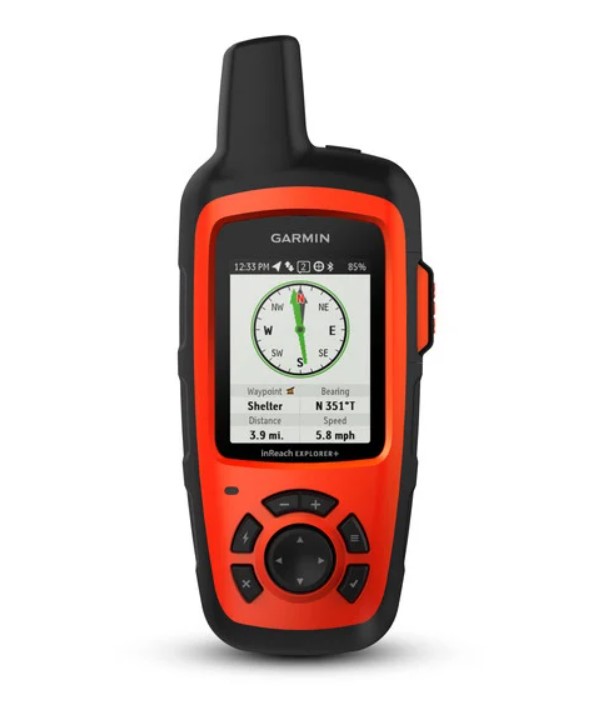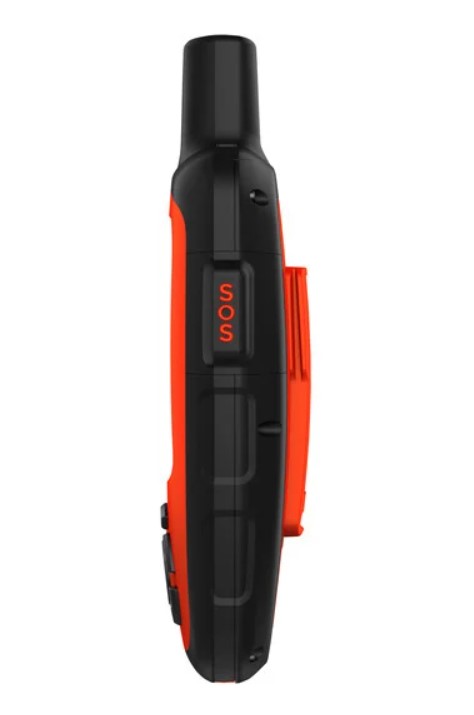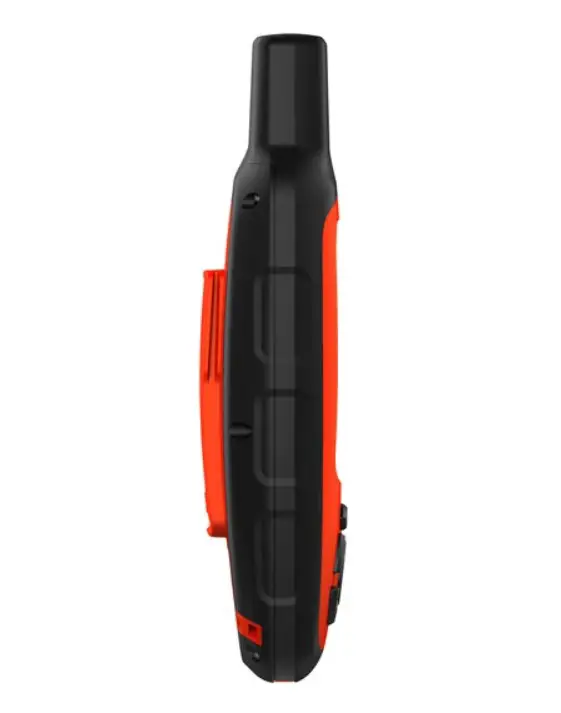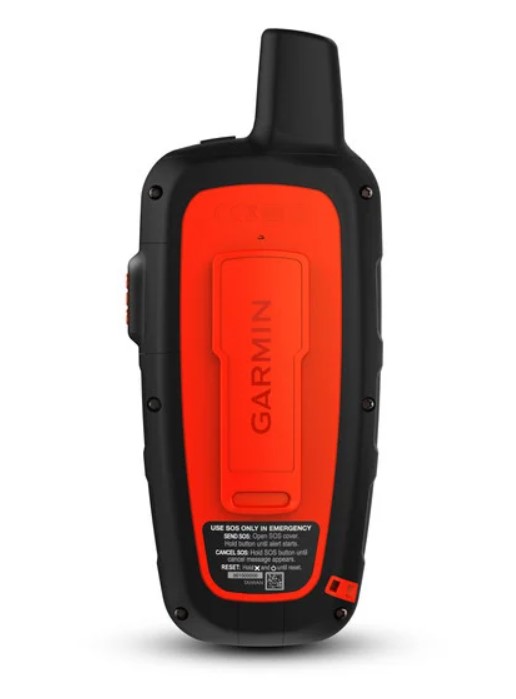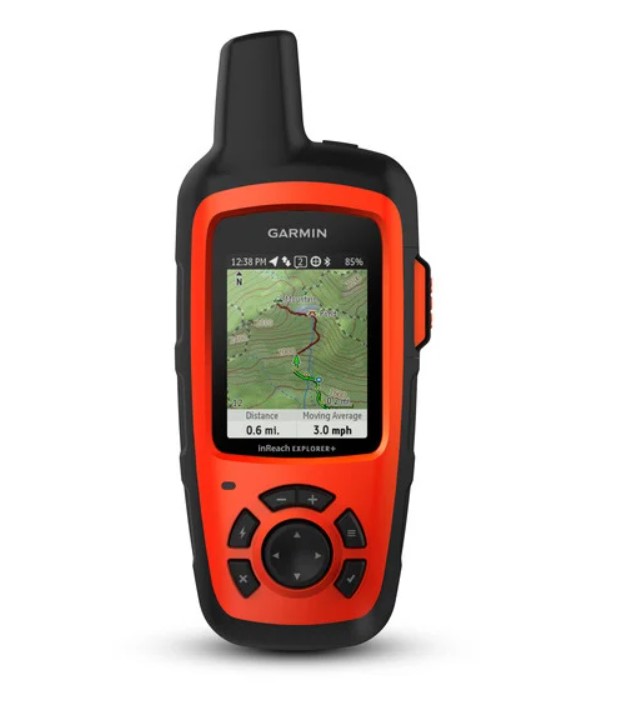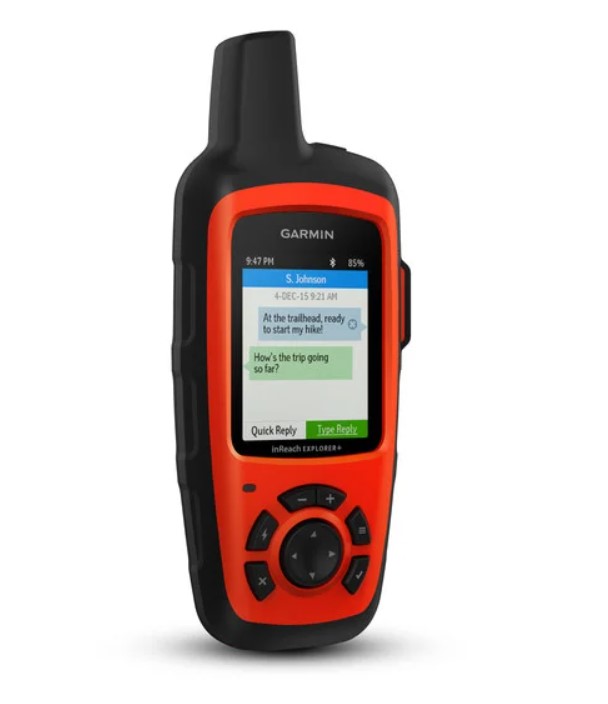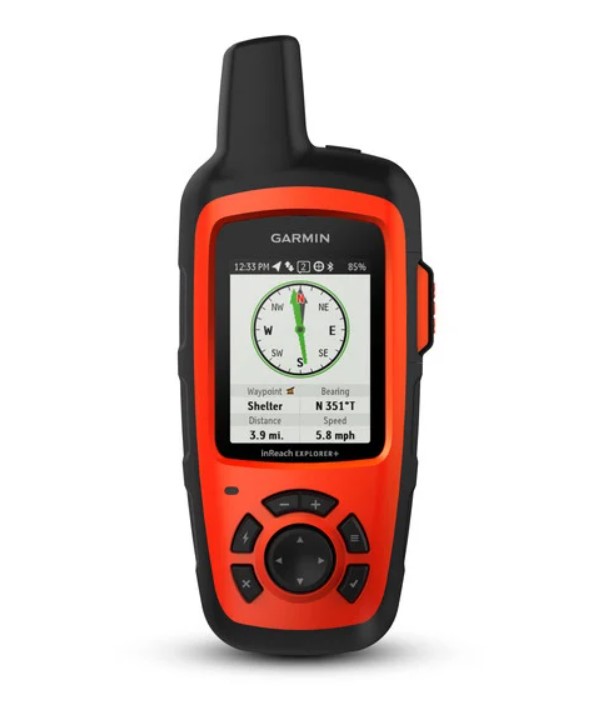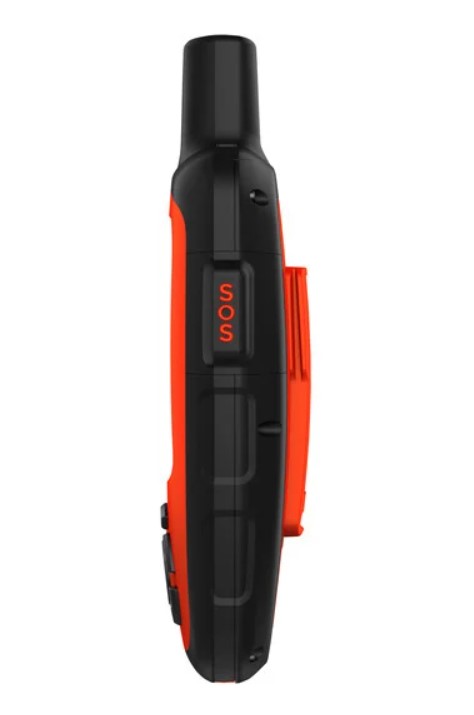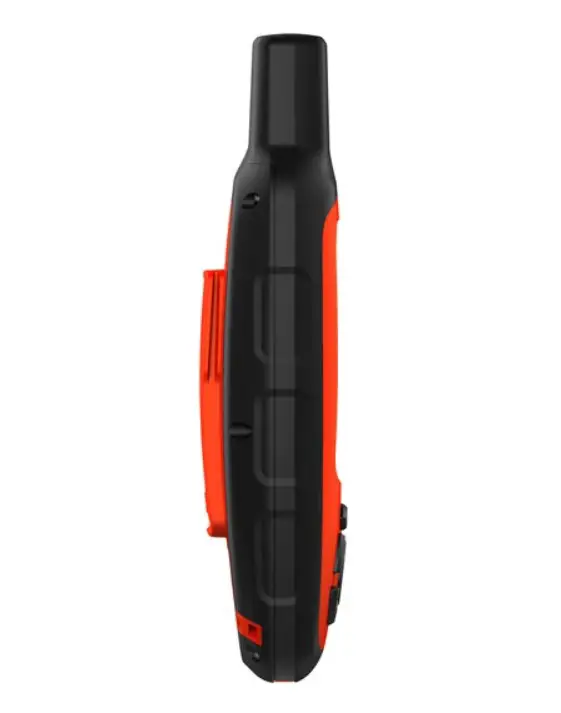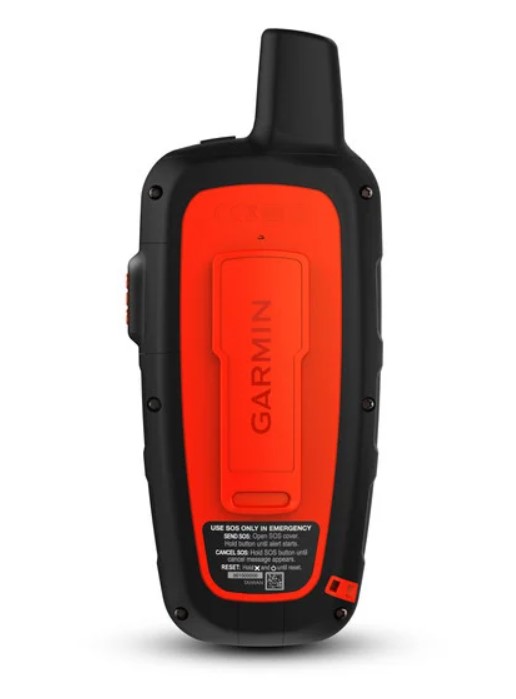 Our Conclusion
The Garmin inReach Explorer+ is a must-have for those looking for features that include a GPS communicator.

This system includes a nice range of useful features which work well for expeditions and other long-distance trips into the wilds.

The range of features designed into this system is impressive and functional, offering more than other standard GPS systems.
Pros & Cons
Global Iridium satellite (need subscription plan)
Will require a satellite subscription
EarthMate-downloadable maps
Good choice of functions/features
Rechargeable lithium ion battery
Iridium satellite access only when on a payment plan ( Subscription)
Not hands free (unless you use the provided suction mount)
Key Features
Key Features
Snap shot
-
Interactive SOS messaging
-
Text messaging - Send and receive
-
Preset Messages - Unlimited
-
Delorme Topo Maps are pre-loaded
-
Weather forecasts
-
Garmin EarthMate App enables pairing for a mobile smartphone. (more maps/aerial imagery)
-
Rechargeable Lithium ion battery (up to 100 hours)
-
Up to around 30 days when set in power saving mode
-
Compass
-
User friendly Color Display screen is 1.4 x 1.9 inches
-
Location: 5-meter accuracy
-
Accurate pressure-based altimeter
-
Water-Proofing protection
-
USB cable & carabiner clip included with purchase
-
Weight: 7.5 ounces
Good For
-
Remote locations
-
Expeditions
-
Long and short distance hiking/trekking
-
Long distance cycling/driving
-
Long distance trail running/walking
-
Off trail coverage
-
Orienteering
-
Cross Country trips
Subscription Features and Functionality
You will need to set up a subscription for the Iridium satellite system service, and
Garmin
offers tailored packages to suit individual preferences.
They also have a mini version, called
inReach Mini
, so maybe that one will fit your need more adequately.
When you first activate your system, you will be directed to the Garmin web service site to choose a subscription. Without activating and choosing a subscription, you will not be able to use the SOS feature.
The subscription package gives access to Premium weather forecasts, weather updates/messages, location pings, interval tracking, unlimited pre-set messages, text messaging receive and send, and interactive SOS messaging.
The plans available offer varying options for features and performance. All plans allow pairing with a SmartPhone system.
You can connect on both land and sea, with the sea option enabling NOAA charts for use away from land. The Live Tracking features regularly uploads so that family and friends can follow your progress. When you receive a message, the system will notify you.
Compact and hand held
Being a compact hand unit, this device does not use a keyboard and is operated by buttons. The InReach will serve as a weather forecaster, compass, altimeter, route finder, and maps. When paired with your smartphone, you can download extra charts and maps to view on your smartphone.
You can pre plot your routes via the Garmin Explore website and load these onto your Garmin system for on-screen viewing.
The InReach offers more speed for quicker accurate performance and extra
GPS mapping
.
Battery Performance
The purchase includes an ion Lithium battery which lasts for about 100 hours when your system is used constantly. The battery is rechargeable, and a USB connector is provided for charging and Smartphone connection. The battery life can be extended through your preference and choice for using all features or periodically limiting some features/performance.
Durability
The handheld casing is built with a very durable protective material that can withstand knocks, bumps. The unit is designed to keep out water to ensure long-lasting, durable functionality.
Versatility
This can be carried in a pocket, mounted on a bike, or any creative mounting-fixing options for in a car, aircraft, on land, or a boat out at sea. Versatile use is excellent.
To be hands-free, you can use the suction cup mounting, which will attach to the car windshields and other solid flat surfaces.
Comparison
This device can be hands-free; it comes with a suction mount so you can attach it to any solid surface where a suction mount can gain a reliable grip.
If you are looking for absolute hands-free use, you need to look at a wrist-mounted GPS such as
Garmin Foretrex 601
.
You will get a durable device built to military standards, GPS, GLONASS & Galileo satellite access with hands-free use.
The key comparative features and good for uses you will get are:
Display is 2.0
User friendly Interface, ANT+ / Bluetooth - LE & USB
Large Memory is 8,4 MB. You get 7,7 MB available for user data
Batteries are 2 AAA batteries
Satellite access via GPS EGNOS, WAAS, GALILEO, GLONASS
Consistent active tracklog
One hundred saved tracks
options for 20 routes
A total of 500 waypoints
Barometric altimeter combined with a compass
Sensors: Garmin Virb, heart-rate sensing, temperature, bike speed & cadence, bike
Wireless system
Smartphone: Live tracking via ongoing smart notifications.
Weight: a light 3.2 ounces.
Good For
All Hiking
All Running (trails)
All Mountaineering terrains
Good for Military Operations
Very good for Hunting
Researching remote locations
Comparably, you will not get a GPS communicator, two-way texting, and several other useful performance features.
Verdict
For those wanting a
GPS communicator
, a subscription that ensures global satellite access backed up with an array of extra features, the InReach Explorer+ is an excellent option and worth trying out.
The price tag is higher than wrist-mounted options because more features and performance are combined with versatile use.
Subscribe to our Newsletter