Mountainsmith Tour Lumbar Pack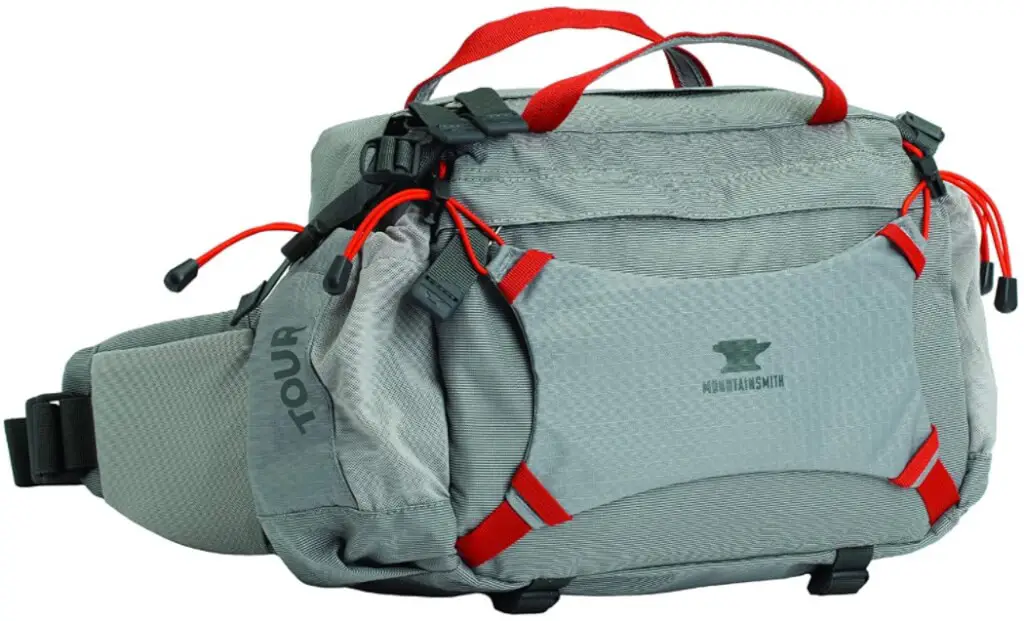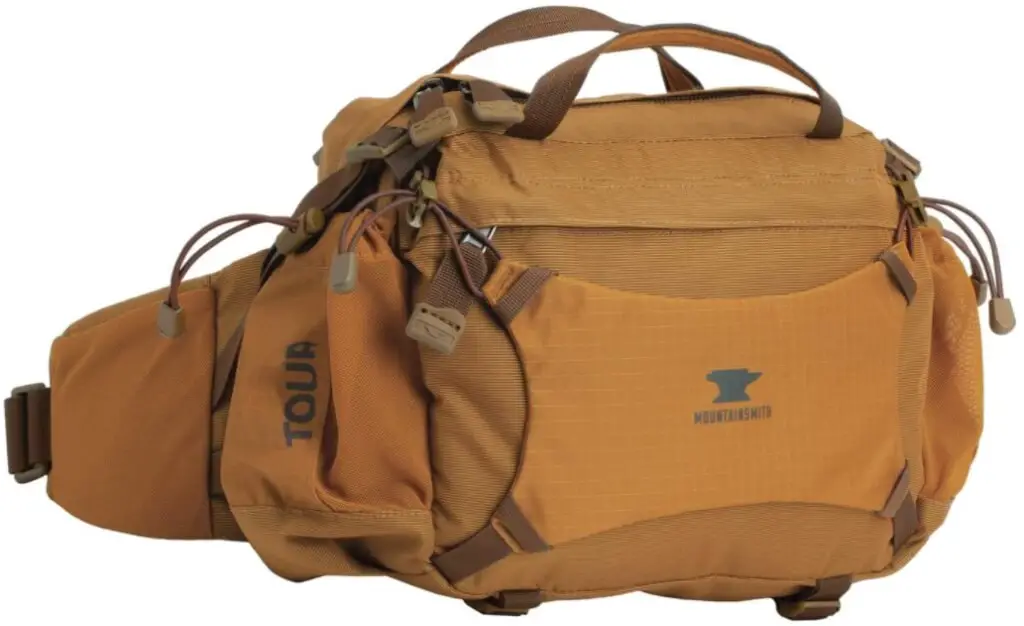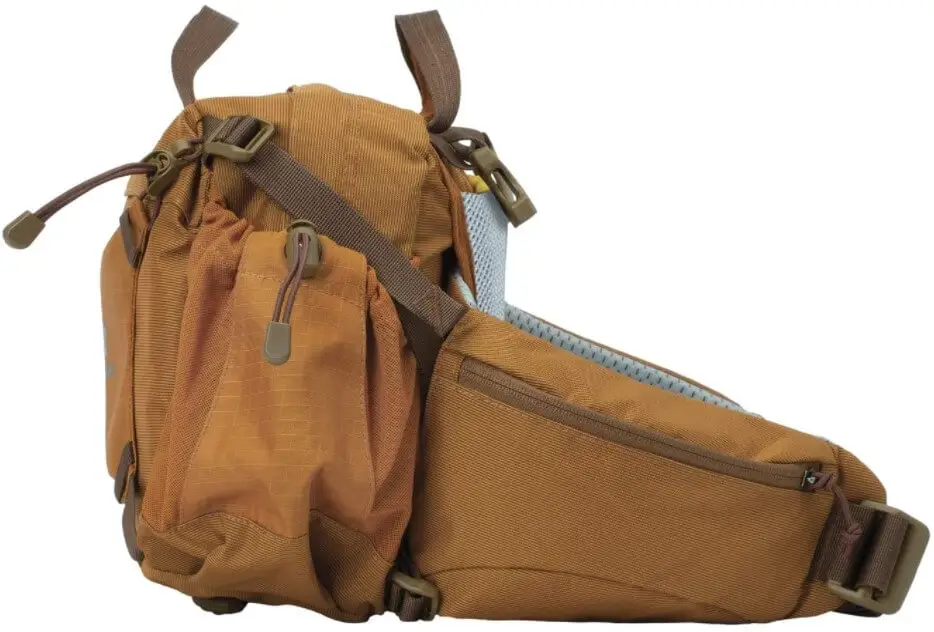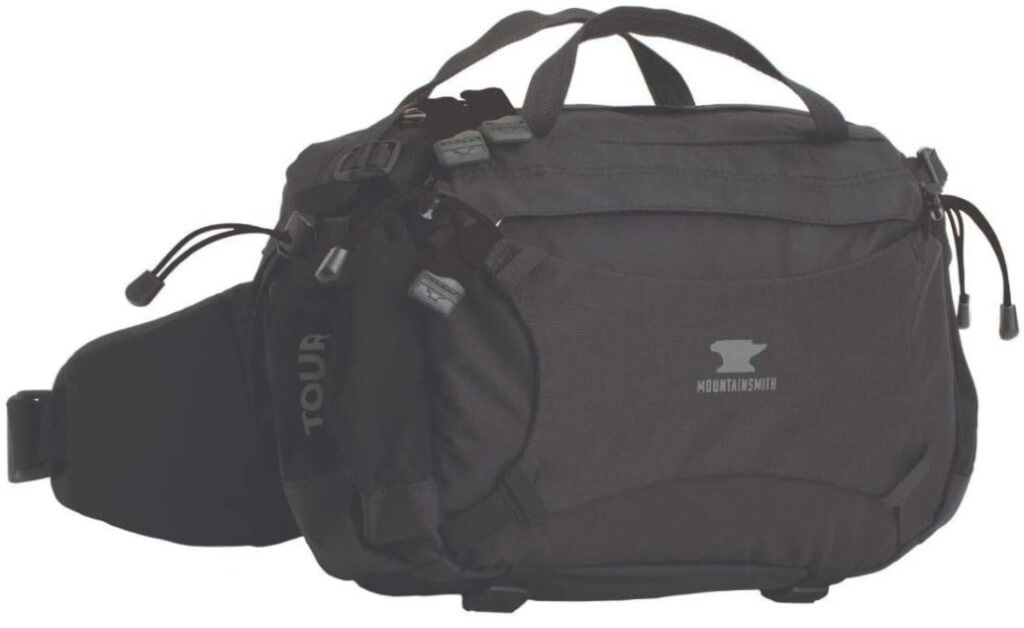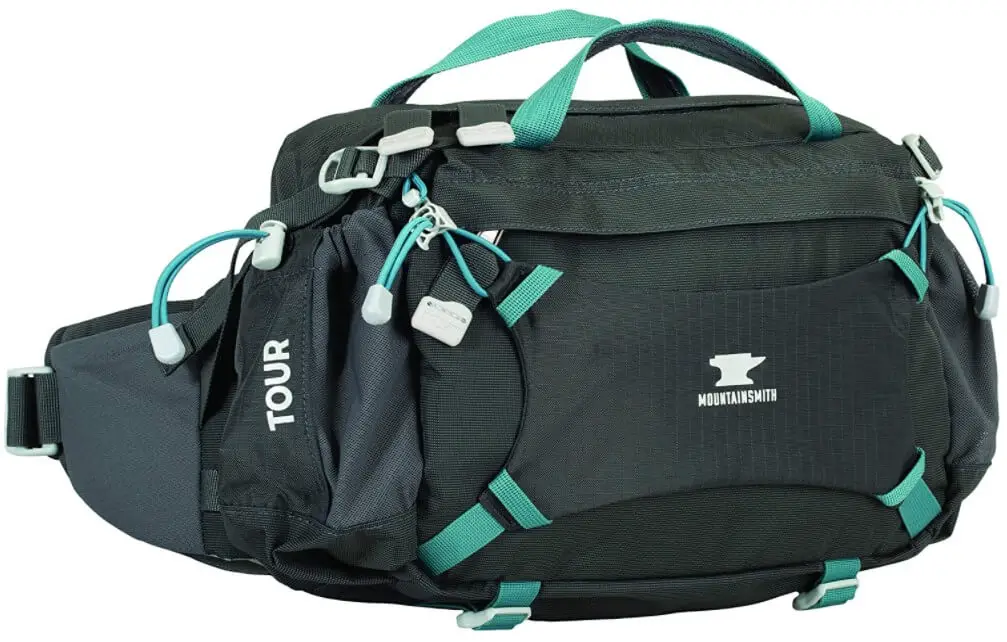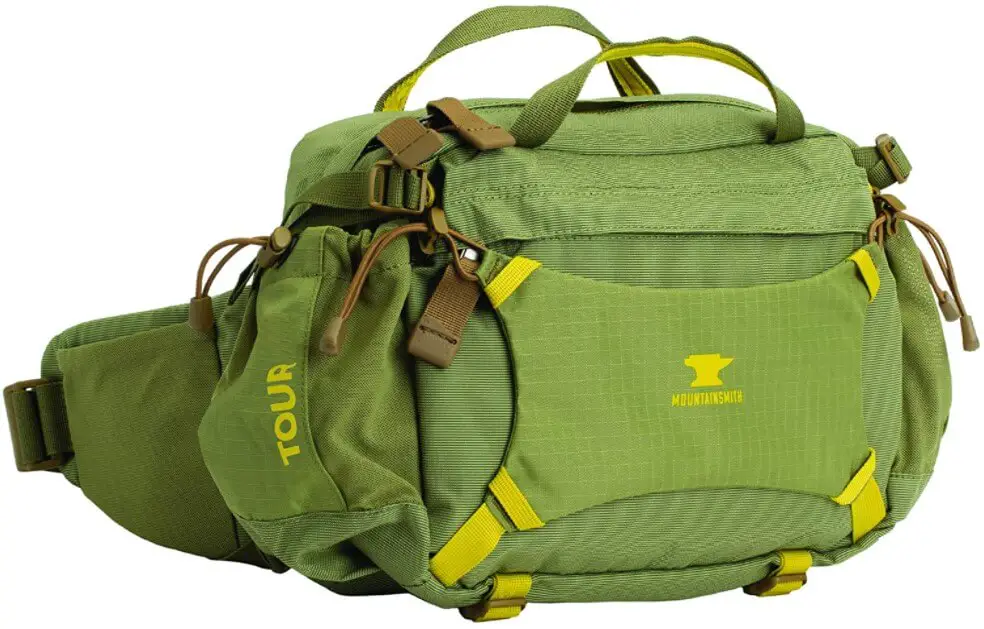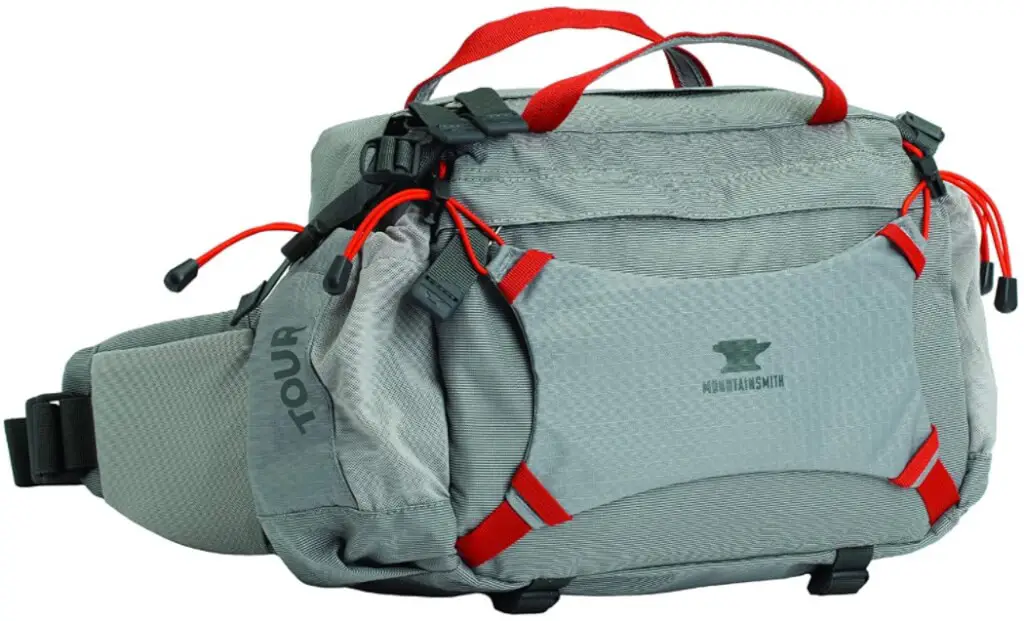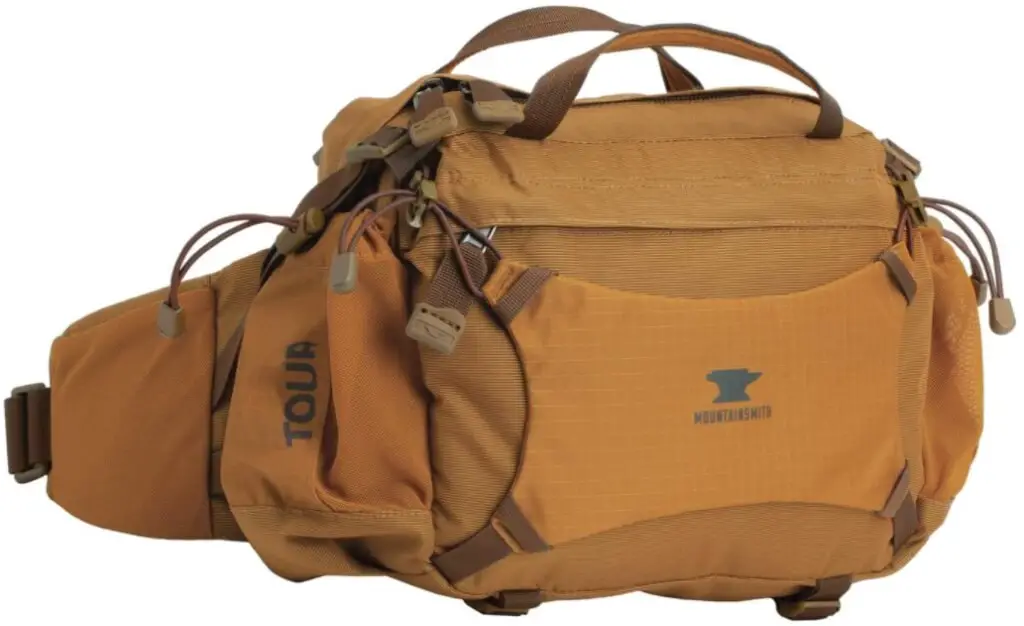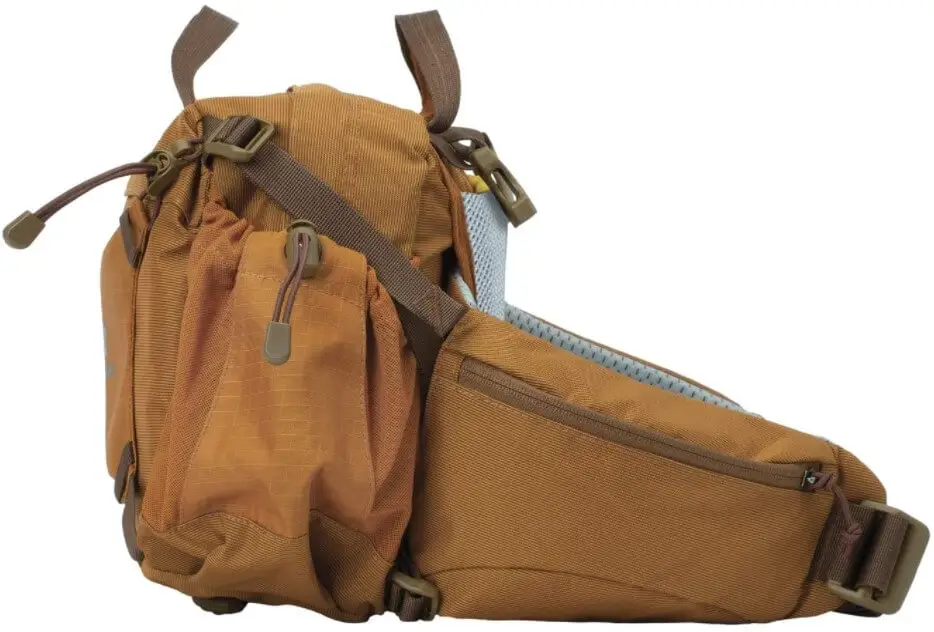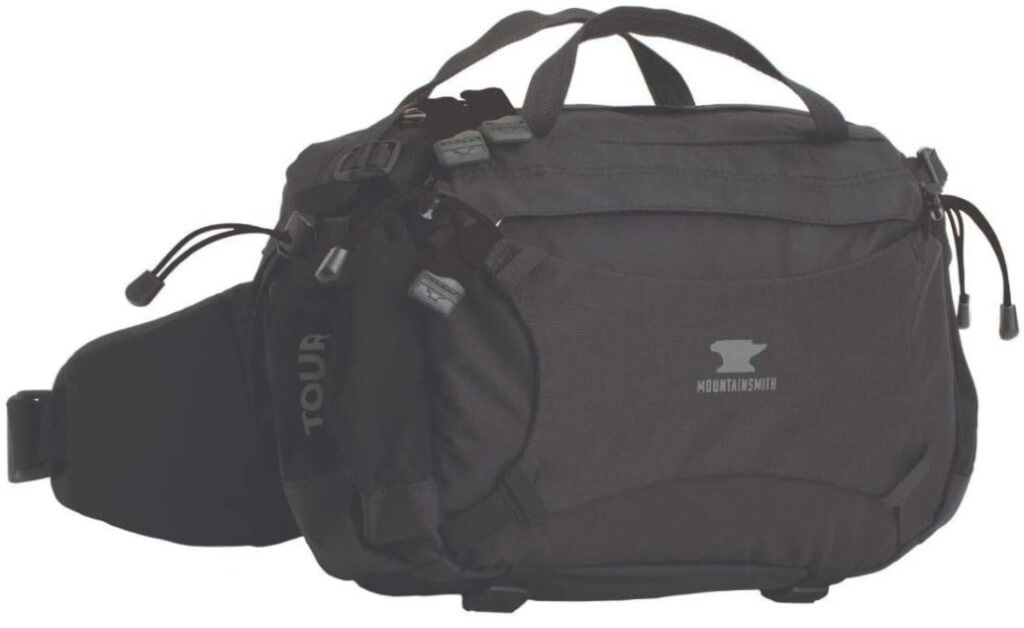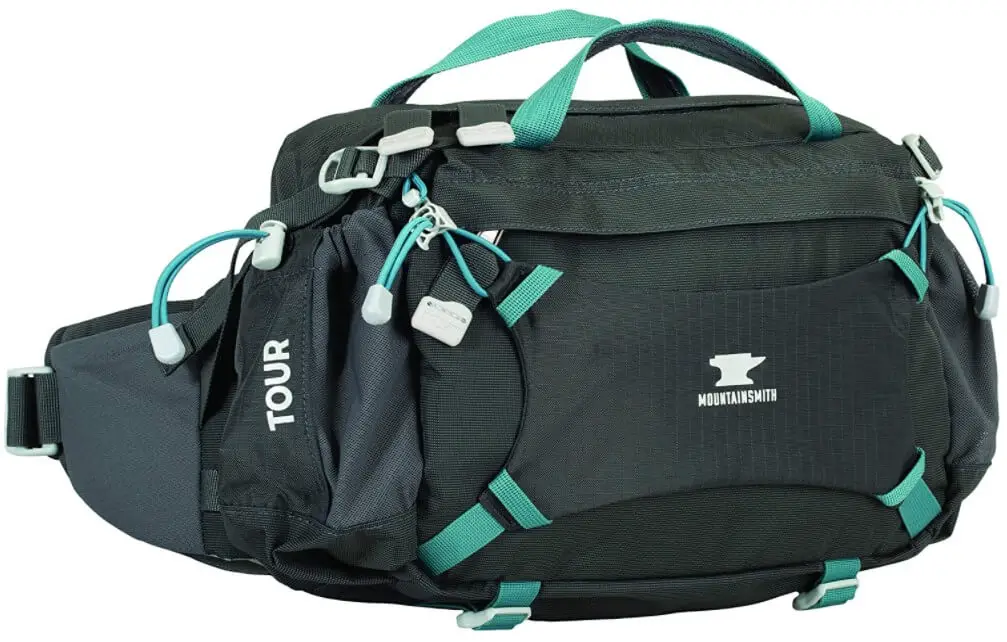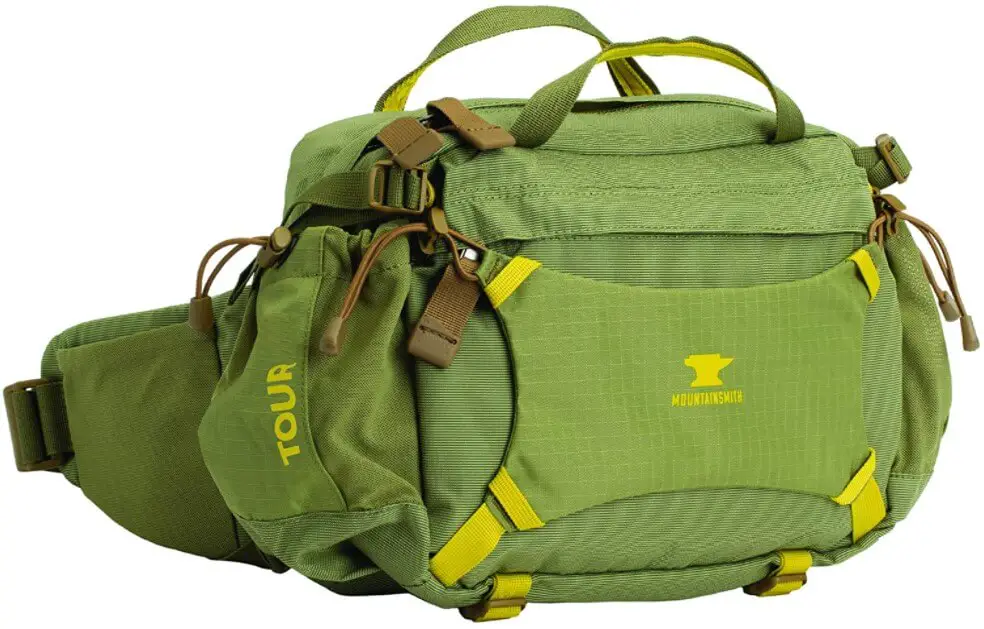 Our Conclusion
The Mountainsmith Tour Lumbar Pack is nicely designed, lightweight, and made with good comfortable quality materials.
The pack is good for day
trail walking
, other outdoor activities, and carrying important items during travel. The available carrying power allows for essential items which you know you need to carry. Carry power goes up to 12 lbs; this is a good capacity when compared to other options.
You get a selection of pockets, the main compartment, two bottle pockets on the sides, and even a headphone port. In all, we liked this one. It's a good pick for storing quick-reach items and short hikes.
Pros & Cons
Some users suggest including a rain-cover
Users would like to see a wider shoulder strap
Key Features
Key Features
Snap Shot
Stash pocket designed into the back panel

Delta Compression System

Side bottle pockets (32oz)

Interior zippered compartment

Zippered front pocket

Compression straps

3M Reflective Cord

Headphone port

Waist belt 28" up to 48"

Weight is 1lb 9 oz / 0.73 kg

Good For:

Trail hiking (day trips)
Other outside activities

Comfort and Functional Features

Adjustability is straightforward and user-friendly. You get two adjustment straps that work with the waist belt. The more oversized belt pulls the belt tighter for a better fit, and the small strap adjusts the tension.
The waist belt webbing is durable with a suppleness that sits comfortably against the body/hips.

Suitable for use in seasonal weather, and many users have expressed an interest in a rain cover being included with this pack.

If you use the shoulder strap, adjustability is designed for each end of the shoulder strap. You can even make adjustments while you are walking. User feedback mentions that the shoulder strap would perform better if it was less narrow and had more padding.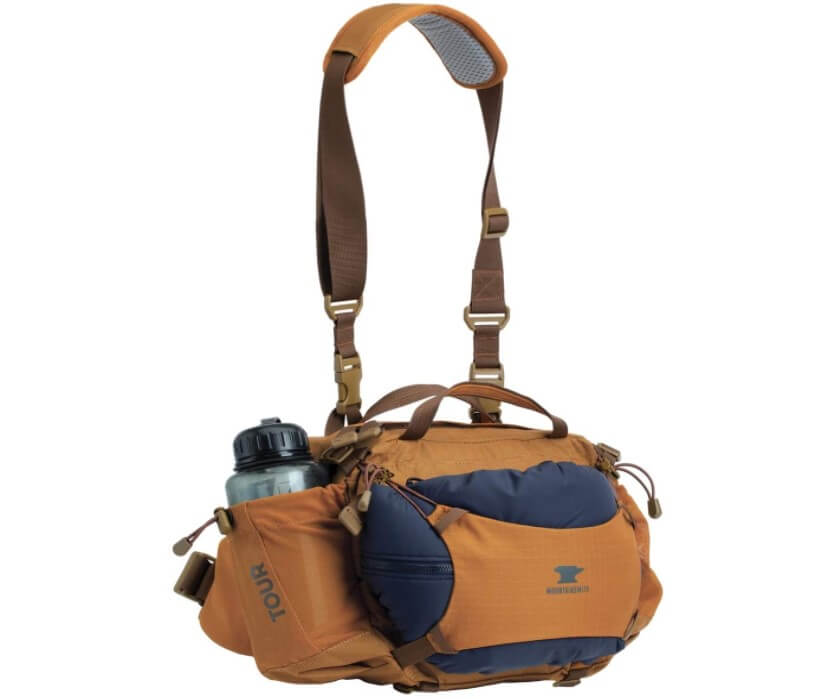 The pack has a Cordura construction, a robust tear-resistant fabric that will prolong the pack's life span. Longevity materials come at a slight increase in weight; this weighs 1 pound 9 ounces. The trade-off is more weight and more durability.

All the zipper systems are large and robust, making them easy to use. You get two mesh pockets for water bottles, and these pockets are reinforced with a strip of Cordura fabric.

You also get a useful bungee cord which is excellent for carrying stow as you go gear for fast access.

The Main Compartment

This has two storage sections and a small zip pocket for stowing small items safely. The rear section of the apartment is made with neoprene and offers enough space for a foldable rain jacket and a few small things. The front area can be used to carry gear that you want quick access to.

On the bottom of the compartment, two adjustment straps also work nicely for securing external gear, such as a pair of trekking poles.

The front of the compartment has a zippered panel pocket and includes a key clip. The water pouches will allow for carrying bottles for up to 32 oz / 1 L in total. The stash pocket in the rear is a good place for carrying items securely, such as a passport or driving license and extra keys.

You get an option to carry the pack on a shoulder strap or wearing as a waist belt.

Value

This is built with durable quality materials to ensure the longevity of use. Versatility is present because you can carry this via a shoulder strap or wear it like a belt.

The main compartment, water bottle pouches, and extra pockets are all designed to be secure while allowing quick access. The price is higher than average but fair when you factor in the quality and performance.
Verdict
At an affordable price tag, you get a well-designed and functional lumbar pack.

Suitable for a day on the trail or other outdoor activities for which you want to carry essential gear safely. Access to equipment is effortless. The sizing can be adjusted via the waist webbing, which allows a lot of lee-way for different-sized people.

The main compartment and extra pockets are all secured with a zip-fastener, and this product has ample padding for comfort.

A good investment, excellent design, durability due to suitable materials, and design performance are good.
Subscribe to our Newsletter