Best Zeiss Binoculars Reviewed and Rated for Quality
last updated
Aug 24, 2019
When we think of binoculars, we usually think of bird-watching. How else are we going to be able to zoom in and magnify species of birds that are hundreds of feet away from us? Binoculars allow you to see far away objects in detail. Which is why they're regularly used in bird-watching. Because you don't want to frighten or scare away the birds, watching from a distance serves a useful purpose. But what other common uses are there for binoculars? They can also be used for viewing nature, for marine life, safaris, cruises, and astronomy! There are models for the everyday user, and more high-tech models for very detailed, in-depth viewing. We researched the top ten Zeiss binoculars on the market today, that vary in use, but will most definitely be the best binoculars you can ever buy for your specific need.
In a Hurry? The test winner after 11 hrs of research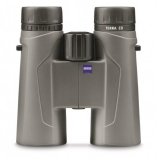 Zeiss Terra ED 10x42
Why is it better?
10x magnification
42 mm effective lens diameter
Weatherproof
Ergonomic
Compact
In a
Hurry? Editors choice: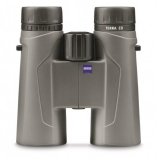 Test Winner: Zeiss Terra ED 10x42

3
Researched Sources
11k
Reviews Considered
11
Hours Researching
10
Products Evaluated
Effectiveness
Size
Durability
Comfort
Water Resistance
By Default
Criteria Used for Evaluation

Effectiveness
You've probably noticed that all the descriptions in the titles of the binoculars have an AxB clarification. This refers to the number of magnification times the lens size, which allows for how much light goes through. For example, if the binocular is described as 10×42, then it shows the object ten times closer than it is. If a bird is 100 meters away, then it will appear as if it is only 10 meters away from the eye lens.
The magnification you choose to get depends on what you will be using them for. Most of the binoculars on this list range from 8-10 magnification. That magnification is an excellent amount for many situations like hunting and bird watching. This also allows for smooth stabilization with the hands. Anything more than a 12-times magnification may require a tripod or stabilization system as your hands may cause shakiness and difficulty in viewing the object at hand.


Size
The lens size follows the AxB description portion of the binoculars, with the B indicating the lens size. The objective lens is the one that is opposite of the eyepiece and determines how much light enters the pair of binoculars. The larger the glass, the more light that enters. You may want to look for a larger lens in conditions that have low levels of light.
If you're planning to go hunting or view scenery during dusk, then you probably want to look for binoculars that allow the maximum level of light to go through. But how do you choose what mm is right for you? The mm should always be around five times the magnification for ideal clarity. There are lenses from 8×25 and 8×40, and the difference would be that the 8×40 would provide a brighter, more vivid image. You may want to get the 8×25 if you don't foresee any circumstances where you would ever be in low light.


Durability
Since you will solely view through the lenses, you want to make sure that they are high-quality lenses. You should be able to see with ease and get clear images without blurring or scratches. The glass should provide 100% natural and real colors instead of distorting or getting chromatic aberration through the lenses. A coated lens is critical because it will limit how much reflection you see through the lens when you are in situations with high lighting.
Just as the sunlight glare can restrict your view of what's on the television screen (if it is not correctly coated), the view can be distorted if it does not have the proper coating. The coating also ensures that there is a real contrast, so you can see the image as if you were standing right in front of it with no color distortion.


Comfort
You also want to consider how long you will be using the pair of binoculars for. If you're using them for short periods and bursts of viewing, then you can probably withstand a more massive model. Do a test and see if using the model causes any strains on your eyes. The average user tends to use them for minutes at a time. Thus may not need a higher quality lens with a protective coating. But an investment in a more top-end pair of binoculars may give you the clarity and comfort you need to use them for hours at a time.


Water Resistance
You may have noticed that all of the Zeiss binoculars are waterproof. You want to look for waterproof binoculars to protect the outer shell to prevent it from damage. Binoculars are usually used outdoors, so they should have a protectant coating, and you should look for "WP" on the description of the binoculars. This ensures they stay free from damage even in cold or warm conditions, and will be protected from condensation and rain. Some higher-end models (like the Zeiss) can remain submerged in water for hours at a time, making them a great scuba diving companion.
Expert Interviews & Opinions
Most Important Criteria
(According to our experts opinion)
Experts Opinion
Editors Opinion
Users Opinion
By Default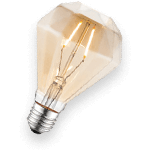 Who invented Binoculars?
But where did binoculars come from? Binoculars date back more than 100 years, when a man named Carl Zeiss, an optometrist, combined two monocular telescopes to create a combined image. With further developments over the years, this was designed to be more compact and portable, thus creating our modern version of the binocular. It's safe to say that the Zeiss binoculars are the leader in the binocular industry, with a multitude of models for varying uses.
Other Factors to Consider


Versatility
If you are familiar with photography, then you might know this term depth of field. Field of view refers to the degrees of light you can see through the angles. Instead of having a level area of view, you want a pair of binoculars that can provide some angular view, so that you can see the surroundings through the lens.
This is an aspect that many hunters look for in a pair of binoculars. They do not want to miss a thing, and the tiniest field of view can give them another perspective. Exit pupil refers to precisely what is reflected on the eyepiece for your pupil to view. You calculate the exit pupil by dividing the lens diameter by the magnification level. A 7mm exit pupil is ideal for low light conditions for the dilated eye to see.
Frequently Asked Questions
q:

What kind of binoculars do you recommend for people with glasses?

a:

If you wear eyeglasses or contact lenses, you may benefit from a longer exit pupil distance so that your eyes can get some relief. Eye relief is also known commonly as the exit pupil distance, which we mentioned was the distance that your pupil should be from the eyepiece for optimized viewing. If you wear glasses or contacts, you should look for eye relief or exit pupil distances of at least 15mm or higher. That way, you have a little bit more space between your pupils and the eyepiece. This causes less strain and better viewing experience.

However, some people find that they don't even need to wear their glasses when using binoculars. That's because the eyepiece is so close to your pupil, serving as a very magnifying eyeglass itself. If you do wear eyeglasses, make sure you test the binoculars. You don't want to have double the magnification or blurriness because of your glasses and may find that you don't even need them. If you have astigmatism, that may be a different story as the lens can provide a different viewing experience. The focal range or focal wheel can be tailored to your vision and compensate for any loss of clarity you get from the loss of your eyeglasses.
q:

Do I need a tripod when using my binoculars?

a:

If your magnification is more significant than 12x, then you may need a tripod to increase stabilization. Most binoculars are compact and used primarily by the hands. Some higher magnification and high-performance binoculars may need a tripod depending on the use, such as using them for astronomy.
q:

How do I clean my binoculars?

a:

Binoculars are meant to be used outdoors, and with enough use, may get dirty, and it is essential to give them the proper cleaning and care to ensure they last for years to come. You want to care for the lens the same way you would want to care for a pair of eyeglasses. The case or shell should be able to be easily cleaned with a cloth, but the lens may require a different type of fabric to ensure that they don't get scratched. High-quality binoculars usually come with a coating on the glass, so it is essential not to be too rough when cleaning the lens to ensure it doesn't come off.

You want to use a microfiber cloth or soft cleaning brush that is intended for the cleaning of glasses, instead of using a regular washcloth. You want to move in smooth, circular movements when removing any dirt or speck on the lens. Make sure that the cloth you're using is free from any dirt or a bit as well. If you are using your binoculars in rough terrain and have hard to remove dirt on the lenses, then you can purchase special cleaning fluid along with the microfiber washcloth to make sure that the dirt comes off cleanly and safely. The liquid is specially designed to keep the lens and coating free from damage.
q:

What kind of binoculars are best for hiking in the mountains? What about for water activities?

a:

If you are going hiking in the mountains, first you want to avoid bringing along anything too cumbersome or bulky, especially if you will be going for hours. If you are hiking, you probably have a hiking backpack full of the necessary hiking companions, like snacks, water, camera, etc. The last thing you want to have is a massive pair of binoculars that weigh you down. You can look for universal binoculars at 10×42, which are compact and not too heavy to carry.

These have high lens capacity and bring in a lot of light, so these are great to view at dusk or when the sun goes down. If you want an even lighter pair, then look for ones with lower lens mm, like a 10×25. Most of these are so compact and portable that they can also fit in your pocket, which makes these great for when you go hiking. You may not be able to view out of this pair of binoculars at dusk or night, however.

For water activities, you want a pair of robust and heavy-duty binoculars that are of course, waterproof or weatherproof. These need to have good quality lenses and stable construction. The lenses should be visible even if water gets on them. The outer coating should be made of rubber so it's slip-resistant and doesn't get fully submerged in water (though, you should look for ones that will be free from damage even if they are fully immersed in water). Look for ones that have tight water pressure, as they should indicate on the descriptions. Most binoculars offer up to 5 meters of water depth before they get damaged.

If they are nitrogen-filled, this prevents water from getting into the binoculars and cause steam and condensation to fill on the lens, disrupting your viewing. These type of binoculars are commonly used in water sports, sea viewing, boating, marine activities, etc. Because you will be close to large bodies of water, you want to make sure that if you ever drop your binoculars, they can stay afloat. So, it may be worth it to get a floatable cover or neoprene strap, so they don't sink. This also ensures that it doesn't get fully submerged or go beyond the maximum meter level of depth that the pair of binoculars can support.