Best Wool Caps Reviewed & Rated for Quality
In a Hurry? Editors choice: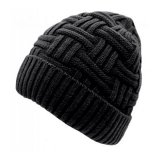 Test Winner: Loritta

Wool caps come in many different shapes, styles, and sizes. Some people
wear them to feel warm
while other people wear them for fashion. Generally speaking,
wool
caps are soft and cozy. Some of them feel really warm and are ideal for winter use. Other wool caps are great for making fashion statements and have decorations in them such as feathers or ribbons. Such hats can make for a highly classical look. You can pick from my different styles of wool caps. Some of these caps such as the beanie, fit tightly around your head. They can be great in the spring, fall, or winter. In most cases, beanies are made out of knitting wool and have one size fits most. So whatever your needs, taste, or stay happens to be, there is more than likely a specially made wool cap waiting just for you.
Standout Picks
Criteria Used for Evaluation
Materials
When we think of wool, maybe a simplistic view comes to mind of a fluffy sheep wandering aimlessly and happily over a fen. True, a lot of wool used in contemporary manufacturing does come from sheep, but there are different types of wool and each type has different qualities. Sheep fleece is the traditional wool that many garments are made with, Merino Sheep provide a better quality of wool that is more resistant to pilling – however, it can be expensive. Angora goat hair is commonly branded Mohair wool, it is longer fleece and looks totally different, but a downside with this is the coarseness of the texture.
One wool that is known to be soft and comfortable to wear is Cashmere wool, this is from the cashmere goat, but because of the concentration of quality – it is expensive; only certain parts of a whole fleece are used in this production. A Peruvian alpaca provides wool that is a high-end product, it is expensive but is known to be super smooth and soft, and as a bonus the natural fiber is hypoallergenic. Angora rabbit wool has a soft texture, it is often blended with nylon to improve its composure, but again, it is expensive to buy. There is also a vast array of wool blends, these are widely used in production and are generally less expensive.
Effectiveness
Different wools have different qualities that make them better for a range of uses, unlike synthetically produced materials, it has a variety of naturally occurring benefits. Wool can absorb moisture particles when perspiration occurs – the wool soaks a layer and will, therefore, provide you with a layer of drier air that provides insulation next to your skin. A useful feature when your travels make you a little warm under the collar. Another great feature of wool is the capability to provide that layer of dry insulation when the weather is cold and damp. The damp and cold are prevented from making your head freeze with a trapped layer of warm air.
Wool is very absorbing and in the production of it, allows deep, rich coloring to be added, this gives such a variety in choices and can be applied without the use of chemicals – another naturally occurring benefit. The flexibility if this natural fiber is a prominent factor in its versatility of uses, it has an elasticity (albeit slightly restricted), that allows it to be manipulated into a variety of forms. This is no more apparent in the endless styles it is capable of creating, meaning not only can you have practically any color you desire but also in any form and style. To an extent, wool is capable of naturally repelling liquids, this is a great benefit when you are out because unlike cotton, it doesn't readily absorb liquid and will keep you dryer and warmer for longer periods.
Style
There are quite a few different types of wool caps on the market. A trapper hat is a very smart and practical design, it has a thick outer layer and a thick inner layer for double warmth. It comes with two ear flaps which are flexible and keep your ears and parts of your face covered. This type of cap is versatile because you can pull the flaps up and secure them on its top when you are getting a little warm. Another popular type is the well known and loved newsboy cap. This timeless type is styled so its appeal never diminishes over time, the flattering design is best associated with casual to formal wear.
A stormy kromer is designed to keep the warm in, no matter what the weather dictates, it has a similar design to the trapper but the flaps are there as a security feature. The straps tend to roll around the head instead of in a vertical position, this allows adjustability and lets you tighten it so it stays put in high winds. A common favorite both contemporarily and traditionally is a beanie cap, the simple, versatile design is a snug fit, with a smart extra style at the back of your head. The beanie is a classic cap and has the benefit of being suitable for formal and informal trips out in the cold.
10 Best Wool Caps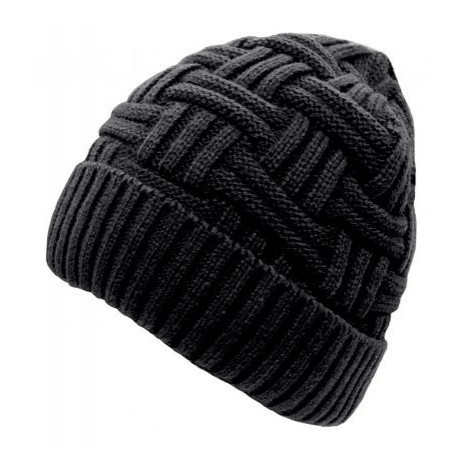 This is the perfect beanie hat for the cold winter. It is made out of acrylic fibers, which is an artificial wool material that has many of the same features are real wool. The hat is very soft and gives you a cozy feeling that is warm. It fits almost everyone's head since the material stretches and fits firmly around your head. This hat is even long enough to cover your ears.
Criss Cross Weaving
This hat follows modern designs and uses a baggy weave that is crisscrossed. It pairs with just about any jacket which makes it a truly ideal match for modern coats, sweatshirts, and hoodies.
One Size Fits Most
The hat is made to fit most people's heads. The material stretches and then fits nice and tight around your head. Not only does this keep the hat from blowing off in the wind, but it also helps keep your head warm.
Cost and Value
This is a low-cost hat, which makes it a great value. It has a modern look and is made out of excellent materials so that it is warm and long-lasting. The low price makes it a true bargain.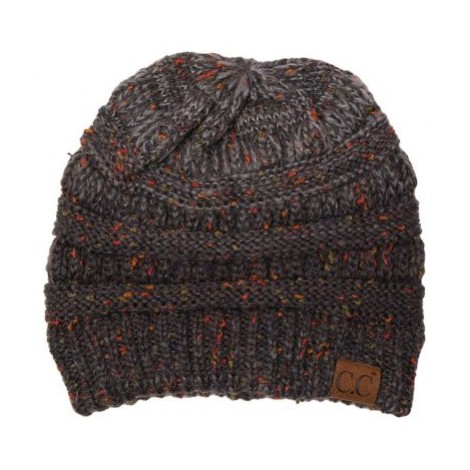 As the name implies, this hat offers a funky look. It is a great wool cap to wear in the cold winter months because it is made out of thick fabric that is very warm. The hat is big enough to cover your entire head and even your ears so it is ideal to wear for winter activities such as skiing or snowboarding.
Funky Look
This hat has a confetti style weave and uses yarn that has a main color and then splotches of different colors. Some of the colors include "Stormy Sky Grey", "Oatmeal", or even "Mustard".
Thick and Warm
The hat very thick and is very warm. Many reviewers have noted how warm their head feels while wearing the hat on even extremely cold winter days. This makes it a highly ideal hat for such weather.
Cost and Value
You can expect to pay an average price for this hat. It gets its value by having a unique confetti look that offers a blend of main colors and then spots of other colors. Many people find this hat to be a great winter cap.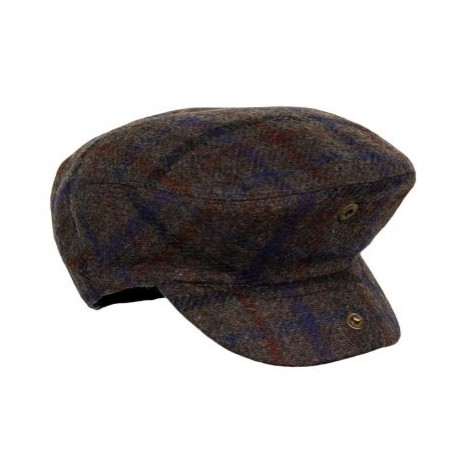 If you are looking for a turn of the century look, then this hat is for you. This newsboy hat is made from 100 percent wool and looks incredibly formal. The brim on the front of the hat has a button snap that secures the rest of the hat to the brim. The inside of the hat has a quilted lining for extra comfort.
Quilted Interior Lining
The interior of the hat has a quilted interior lining. The lining is useful because it helps the hat feel soft on your head and also serves as an insulated. It is a great feature that makes the hat comfortable.
Multiple Colors
You should have no trouble matching this hat to your favorite jacket. That's because it is sold in sixteen different colors and patterns. You can pick popular colors such as solid black or other colors like "Big Plaid Brown".
Cost and Value
This hat has a below average price which makes it into a great value. It gets its value from having a bargain price while still being made out of high-quality materials.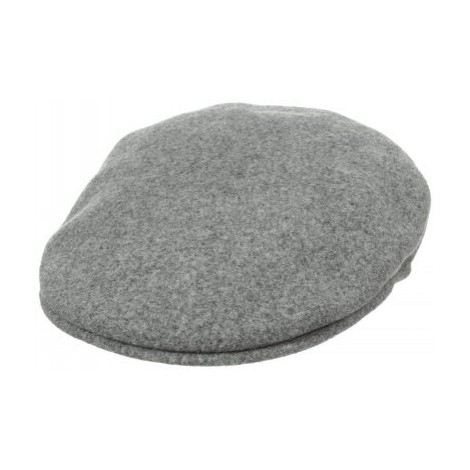 This is another great choice for a wool cap if you are looking for a vintage look. The hat is inspired by a 1950s design which gives it a unique look and style. It is made out of 100 percent wool fabric and will fit many different heads thanks to its adjustable closure. You can wear this hat in both formal and casual settings.
Vintage Look
The style of hat was first introduced in the 1950s and is inspired by that epoch. Many people enjoy the hat for it's older look which pairs great with both casual and formal clothing.
Excellent Comfort
This hat is made out of 100 percent wool fabric. The wool is very soft and feels great. Another great feature is the seamless design which prevents itching from scratchy seams.
Cost and Value
This is a premium hat and has a high cost. It gets its value from being made out of high-quality materials such as 100 percent wool fabric. The hat also has a seamless design.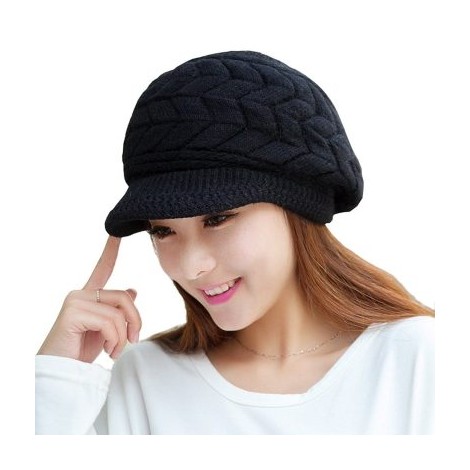 Here is a winter ski cap that is completely about being warm and having great looks. This knit hat features a modern weave and pattern which gives it an excellent look and allows you to easily pair it with your favorite jacket. It is toasty warm in the winter which makes it a highly ideal choice for activities such as skiing or snowboarding. The hat even has a brim to help block the sun.
Artificial Wool Liner
The interior of the hat has a liner that is made out of artificial wool. The fabric allows the hot to have a cozy and soft feel. It traps your body heat so that your head stays warm.
Visor
There is a visor on the front of this hat which helps block the sun out of your eyes. The visor looks great and is firm so that it stays where it is supposed to stay.
Cost and Value
This hat has a below average price which makes it into an excellent value. You still get features such as stretch-knitting fabric, one size fits most, and even a visor. It's low price combined with its warmth and looks make it a great value.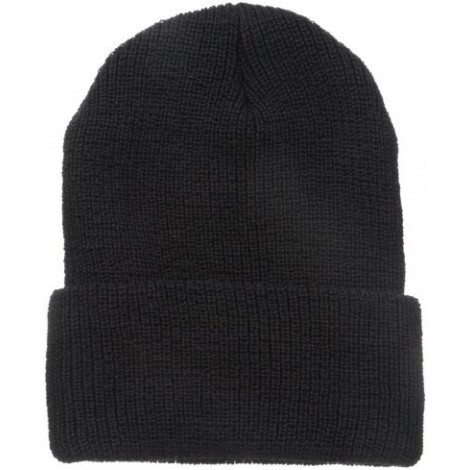 This hat gets its inspiration from sailors and is meant to keep your head warm in the bitter cold. It is made out of 100 percent wool fabric which traps heat and acts as a natural insulator when it gets wet. The hat features a ribbed finish around the bottom and is long enough to keep your ears warm. You can easily fold this hat up on warmer days.
100% Wool
Most wool hats are actually made out of acrylic fibers. This hat is made out of 100 percent wool which makes it extra warm and soft. The wool acts as a natural insulator when it gets damp or wet.
One Size Fits All
This hat features a stretch knit fabric that allows it to stretch around your head. The result is a one size fits all hat because it ends up fitting snugly around your head and won't blow off in the wind.
Cost and Value
You will find that this hat has an average price tag. It mainly gets its value by being made out of 100 percent wool fabric. This makes the hat both extra warm and highly durable.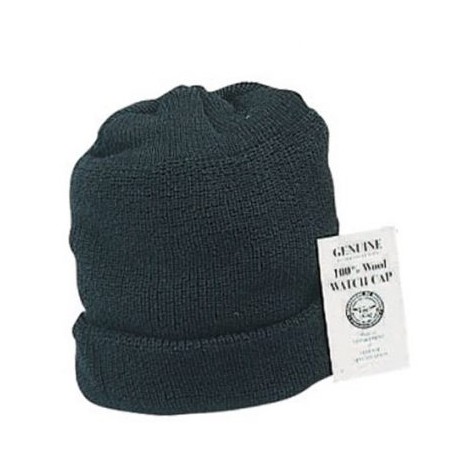 If you are considering a military look, then you should check out GSA compliant hat by Rothco. This hat is a traditional U.S. navy hat. It is made out of 100 percent wool for extra warmth and durability. The wool acts as a natural insulator when it is wet, which makes this an ideal cap for sailors. Even if you aren't on the ocean, the hat is great for the snow.
GSA Compliant
This is the hat that is issued to the U.S. Navy. It is designed and constructed to military specification. You should expect this hat to be both extremely warm and extremely durable.
100% Wool
Rather than using artificial fibers such as acrylic, this hat is made out of 100 percent wool. Wool is known for its warmth feeling and will act as a natural insulator when it is wet.
Cost and Value
This hat is a true value at its rock-bottom price. If you are looking for a basic hat that isn't very fancy but highly functional, then this hat is for you. It's 100 percent wool fabric alone makes this hat worth the money.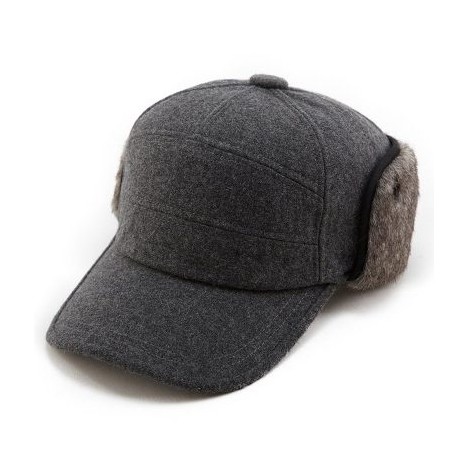 This stylish, practical design is versatile and useful for many outdoor activities. It is produced using a 50/50 blend of wool and polyester; it has a 100% polyester lining and the fur trim is 80/20 acrylic and polyester. It comes in two colors and offers a wide choice of sizes making it suitable for all. It benefits from a long peak, which is stiffened for practicality and is a good design feature for protecting eyes from the sun and precipitation.
Warm
The Siggi Winterwool boasts a neck warmer and ear flaps for the colder, windier trips out. The fur provides ultimate comfort and protection from the cold just when it's needed. The versatile design means that the flap can be fixed in place with easy to use snap buttons, ideal for when the weather changes without notice or expectation.
Stylish
The traditional baseball design is contemporarily brought into another market by the additional features, the style incorporated into this design makes it an ideal addition to any wardrobe. The functionality of its stylish design makes it suitable for pleasure and for more formal occasions.
Cost and Value
The extra design features, overall versatility, and functionality of this Siggi Winterwool make it excellent value for money. The blend of materials and its multi-use design mean the balance between cost and value is equal, giving more product for a reasonable price.

9

. Army Universe GI Winter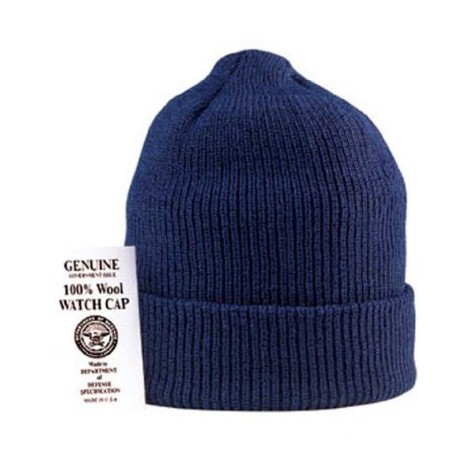 This Army Universe GI Winter cap boasts being produced using 100% wool and is made in the USA. The design benefits from being made to genuine Department of Defense spec, the warm cap is also available in four colors. The one size design means it will fit most people with ease and will provide ultimate warmth and comfort for the hardy outdoor person. It benefits from being flexible and stretchable, meaning there is a greater sense of comfort without a rigid and constricting style. It has a three-inch cuff, enabling the extra feature for a thicker band of weather protection around the forehead.
Water resistant and water repellent
The cap is both water resistant and water repellent which is an invaluable feature when out in isolated places and when protection from the elements is paramount. The reduction in heat loss caused by rain and damp air is possible due to the natural fiber capabilities of the wool, it is practical and one less thing to hold back any trip.
Thick
The knit on this cap is close and therefore it provides maximum warmth and comfort for the winter months. The Army Universe GI Winter Cap will fit snugly to the head which reduces the overall cap movement and will keep warmth in. Even when the cuff is pulled down for extra warmth, it stays where its placed.
Cost and Value
This cap is excellent value for the money, the style, fit and effectiveness of it are great features for a product that doesn't cost the Earth. The thickness of it and its water repelling/resistance give it an edge and ensure an equal balance of overall cost and value.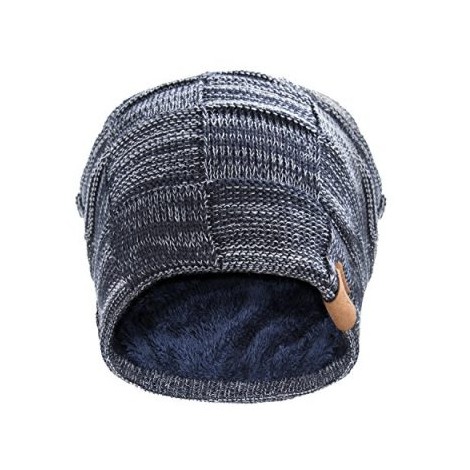 The REDRESS Beanie is very stylish and has a unique design to the exterior, it is available in a good range of colors and comes in one size. The cap is manufactured with an acrylic lining, a wool interior, and knitted exterior. It is designed to be warm, practical and non-bulky for extra flexibility and comfort. The layers incorporated into the design make this beanie a must for fashion conscious users who demand both functionality and style. It benefits from an elasticated band for adjustability and reduces pressure points on the head.
Comfort
The inside of this beanie has a soft, comfy lining which not only feels good next to the skin; but is also practical and keeps out the cold. The fit means it sits comfortably on the head and won't pop back and fall off, this slouchy design will adjust to fit most sizes with ease.
Stylish
The practical design of the REDRESS Beanie is complimented with a pattern stitched feature on the exterior, this adds to the overall look of the beanie and makes it an ideal contemporary cap. The wide choice of colors means they are versatile for any outfit for the winter months.
Cost and Value
The overall cost and value of this beanie are excellent, the full functionality and style of the hat make it a great product for the price. The extra features of the warm lining and adjustability make this a good buy that will provide a practical use and a style statement.

Subscribe to our Newsletter