Best Volleyball Shorts Reviewed & Rated for Quality
In a Hurry? Editors choice: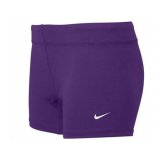 Test Winner: Nike Performance 3.75''

Are you a fan of volleyball and do you want to play like a pro? If the answer is yes, then you want to play with the comfort that comes with it. You want to have the best gear to achieve the perfect game. You must get it right when it comes to choosing the best clothes to wear for your games. Otherwise, you may not be able to maneuver comfortably. Many volleyball players all over the world are not able to find the best volleyball shorts. Well, it may not be easy as it seems since there are several things you should lookout for while shopping for them. We have amassed a variety of options preferred by previous users and available in stores around you to help you in deciding on the best for your game.
Standout Picks
Criteria Used for Evaluation
Comfort
Finding a pair for your favorite volleyball game may seem pretty easy. However, there are several things that you should consider. Whereas preferences are depended on personality, the same cannot be said about comfort. You want a pair that fits in well and makes you feel comfortable while at the court. It is natural to be conscious about your looks and appearance, and this affects the quality of your game or the overall performance. The last thing you need is a garment that dampens your self-esteem. A baggy style may give you a ridiculous look, and a very tight one might make you not concentrate on the game, but your thoughts may be on your audience and whether all eyes are on your body shape. The ideal product should be one that makes you feel comfortable, fits well, not too short or long, but one that adjusts to your body shape. It should hold up pretty well with no snag.
The type of threading and the nature of the fabric will also affect your comfort level and your maneuverability. For instance, the hemming should be a single thread for a thick fabric and double for a thin one which is necessary to allow room for stretching and ensuring the thread does not break even during rigorous activities. The seam should also be soft to provide for free movement of the legs and to ensure you feel comfortable and flexible. The waistband should be elastic and align well to the waist area so that it does not roll downwards and to prevent it from sagging or dropping as you reach the ball.
Materials
While shopping for garments for your volleyball game or any other workout activities, chose material that is skin friendly and flexible to give you comfort and relaxation. The fabric should be firm and stretchable to allow for free movement of your body and it also depends on the type of gender. The recommended material for men volleyball kit is polyester, nylon or other synthetic fabric yarn. The structure should be firm and resistant to water, humidity and heat and preferably machine woven.
The most suitable material for women is polyester, spandex, and nylon in the ratio of high percentage of polyester or nylon and a lower percentage of spandex.
The advantage of nylon and polyester is that they are stretchable, strong and gentle to the skin when blended with spandex. This type of flexibility relaxes your muscles and improves your productivity. Spandex is warm and will ensure you stay warm during winter, whereas, in summer it absorbs the sweat or any moisture. Kits that are machine made as they are stronger as opposed to handwoven since they are easier to clean and maintain.
Value
The quality of any sports garment affects the performance of your game. If you are planning on pursuing a career as a volleyball player, it is essential to get the perfect pair. Picking one will go hand in hand with the price and how much you are willing to spend. When it comes to choosing a pair of bottoms for volleyball or any other sporting activity, you should not compromise on quality. Unlike other products, people normally overlook price but rely on the brand. There are some outstanding brands out there whose products cost an arm and a leg, and consumers still buy them. For instance, brand names such as Nike, Adidas, and ASICS have built a loyal network of customers due to the provision of quality sporting materials. Therefore, regardless of your budget, look out for the brand and the customer reviews and make an informed decision. The garment that you choose should provide comfort and give you value for money despite the price.
Overall Fit
When picking bottoms for your sporting activity, it should provide a great fit, not too baggy or tight and not too short or long. How well it fits determines your overall performance on the volleyball court. The shape of men's leg is usually different from that of women, and therefore either pair is different in regards to the material and design. Volleyball shorts are generally of medium size which is considered the best since it allows for a full range of motion. Options blended with spandex remain on one position and do not roll up the thighs. It is also gentle to the skin and does not cause any irritation since they reduce the friction and soreness of the thighs. It absorbs the sweat and moisture unlike nylon or polyester and is ideal for women since it remains in the desired position without much body exposure. Men's styles usually do not roll up due to the shape of their thighs, so they have a wider selection as far as material is concerned.
Durability
The durability of any sporting gear is determined by the quality of the material and the hemming. The best are those made from polyester and blended with spandex. If the material is thick, then it should have a single thread, and if it is thin, then the threading should be double, this is to ensure the garment lasts long and withstands different degrees of any workout activity. The material should also be stretchable so that it can fit well on your body without the risk of a tear. If the fabric is high quality, then it means it is durable and the better since it will save you some bucks, since you won't replace quite often. Therefore, before ordering, find out about the composition of the fabric as high-quality products will guarantee comfort and ensure you are flexible as you maneuver.
10 Best Volleyball Shorts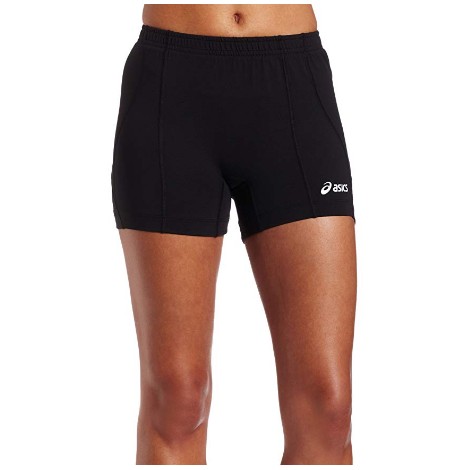 Women love the ASICS brand when it comes to the provision of volleyball gear and when it comes to shorts, most will not wear any other brand. But what makes ASICS so popular? Its soft fabric fits perfectly well yielding perfect muscle support. It is made of 90% nylon and 10 % spandex, has flat seam needlework, CoolMax crotch support, the waistband is appropriately done with a 4-inch inseam that goes below the crease.
Maximum comfort
If you are looking for a lightweight, soft and breathable option for your volleyball session, the ACSIS has the best garment ever. The flat seam is great, and you won't feel it rubbing against your skin. The crotch region has a light line that ensures comfort. They are a good fit for girls. Sometimes you may not find something to fit if you are petite or having something quite tight on you leaving you feeling uncomfortable. The ACSIS is not overall baggy, but they look small and stretch comfortably to fit your size.
High quality fabric
These are the best bottoms you can wear during your volleyball sessions and any other workouts. The material is stretchable and does not feel wet or stick to the skin due to sweat after a rigorous exercise. If you are a conservative parent, you will be comfortable buying these for your daughter since they are made from spandex which is a high-quality material.
Cost and value
The ASICS are reasonably priced, comfortable and made from high-quality fabric; you will be satisfied with your purchase and will want all the colors in your closet.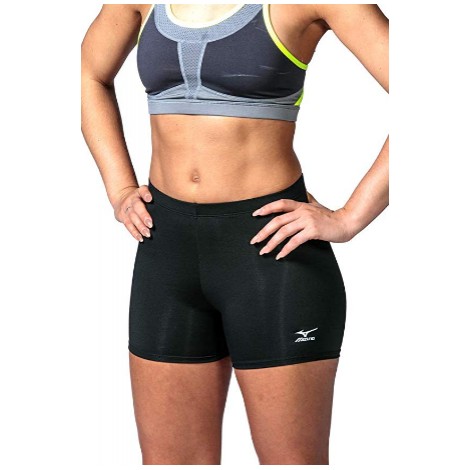 If you are looking for some bottoms for multiples workouts, then look no further. The Mizuno Vortex is made in the USA and consists of 88% microfiber polyester and 12% spandex. It has a 4 inches inseam from the crotch, and it's available for adults' both XXS and XS sizes and sizes for teens too. The size you choose will fit you fabulously and hold up well.
Perfect fit
Have you ever worn shorts only to realize they are not the best size and you have to keep on pulling them down or are a bit oversize such that you feel uncomfortable wearing them? These are neither too long nor short and are comfortable since they are available in different sizes. Therefore there is a size for everyone. You will love the inseam which is longer than other options and with a higher waist.
High quality material
If you are a beginner or your daughter is just starting in her volleyball career, the Mizunos are a great product and the best choice since they are made from high-quality material that does not roll up or ride. Unlike most options, the fabric is a little bit thicker, and the height is perfect.
Cost and value
We would highly recommend the Mizuno Vortex. Other than the high-quality material and comfortable fit, they are also versatile since you can wear them to the gym or during your workout sessions. They are also reasonably priced and a perfect choice for your volleyball gear.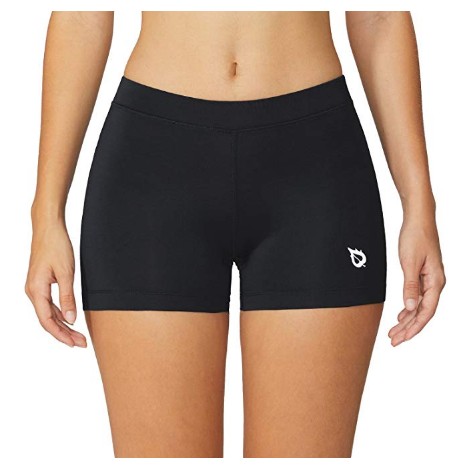 If you are looking for good bottoms for your workout, not too large or small, this one will do the job perfectly. The Baleaf 3" are made from 90% Polyester and 10 % Spandex. It has a double layered gusset so they will not ride up or pinch. The seams are flat, and you won't feel the rubbing against your skin.
Material
These are made from high-quality materials that have a moisture trap system that absorbs the sweat keeping you dry and fresh. It is also stretchable, giving you perfect maneuverability. The material has reflective logos that make it visible even in situations of poor lighting.
Comfort
These are available in different sizes and a little bit longer than most options, you will get the best size that will fit you perfectly. The crotch is well made and has a panel is sewn; hence it prevents it from riding up, and this makes you feel remarkably comfortable. They are breathable and soft and are ideal for various exercises. You do not have to worry if you are a bit weighty or muscular since these are stretchable and are not see-through. You don't have to keep on adjusting since they fit impeccably.
Cost and value
Many women spend hundreds of dollars in search of the perfect fitness bottoms. These are the best when it comes to quality and comfort. They are also unbelievably cheap and good value for your money. Overall you will be satisfied with the purchase and will definitely order for more.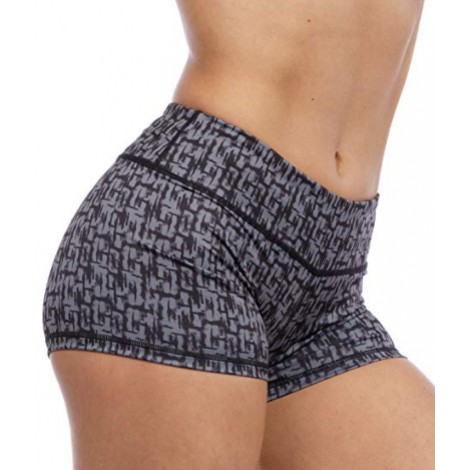 These are made in Northern California and are made from Keiryo fabric method that allows sweat to wick hence do not stick to the skin and are breathable. They have a three-inch inseam that ensures there is extreme protection and prevents a ride up even during rigorous workout sessions.
Good fit
They are designed well and retain extreme functionality to protect you during a workout. They are just what you need to keep you comfortable and boost your flexibility while playing volleyball. There are many sizes and elegant colors to choose from thus giving you a comfortable fit.
Durable materials
The quality of the fabric used to make these is premium and first grade. The synthetic materials are durable and made to last. They are soft, and the stitching is flat, so you will feel comfortable wearing it.
Cost and value
The designers of these are undoubtedly aware that what you wear during your volleyball game has an impact on your performance. That is why they came up with this product with you in mind, made from quality synthetic material and perfectly stitched to offer you maximum comfort. It is a good buy, and you won't regret spending your money on it.

5

. Augusta Sportswear Enthuse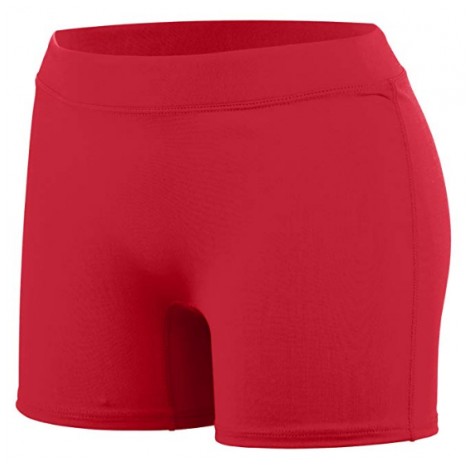 You definitely need good bottoms, not just for volleyball but for any work workout session. Why not try this option which is made of 90 % polyester and 10% spandex knit. They are quite versatile, and you can wear them for volleyball, running or any other workout. They are of an ideal length and hold up quite well, thus no need to keep pulling them down during your exercise sessions. It is also fashionable with different colors to choose from that suits your sense of style.
Breathable fabric
If you need a perfect addition to your sports gear, the Augusta is a great option. They are made from synthetic material that guarantees comfort and flexibility. It also has a moisture wicking; therefore, sweat does not stick to your skin. The fabric has odor resistant properties and is quite sturdy, so it's not see-through.
Comfort
The Augusta has a wide and flexible waistband with no front seam. The gusset is U-shaped and has a 4-inch inseam with flatlock stitching that makes you feel comfortable despite the intensity of your workout. They are available in different sizes to suit your need and if you preteen or teen daughters, it is easy finding a size that fits them perfectly.
Cost and value
Unlike other overpriced sports gear, the Augusta is good for the price. You will feel comfortable in the volleyball court and overall it is a good bargain. We highly recommend them for the quality and the price.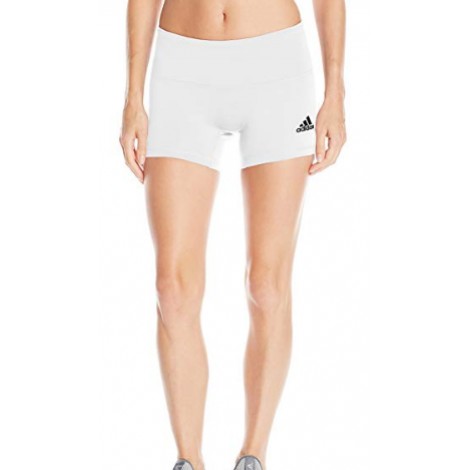 Adidas brand is renowned for the provision of quality sportswear, and these are just an example of the many quality products in their collection. They are 85% polyester and 15 % Elastane and have a 4-inch inseam which is considered the perfect size that will hold up quite well. The waistband is wide and flat adding to your overall comfort. If you are conscious about the brand and would like to be associated with Adidas, then you will be impressed to note that the brand mark is well positioned on the left, just above the hem.
Extra Comfort
One thing is clear, that to perform exemplary in the volleyball court, you need comfortable clothing. The one thing that this garment guarantee is comfort and maneuverability. It is made possible due to the high quality of the fabric and the needlework. The stitching is well done; therefore it does not show and is flat meaning you will feel comfortable wearing these.
Versatility
These are multifunctional, and you can wear them for a variety of workouts other than volleyball. You can also buy for your preteen or teenage daughter who is starting out for a game of volleyball, running or cycling. They are available in different sizes to suit your specific needs.
Cost and value
It is a good buy, and you will fall in love with the quality and the fact that they will fit well when you try them on. There are many colors to choose from, and you can pick one for each day.

7

. Authentic Volleyball Shop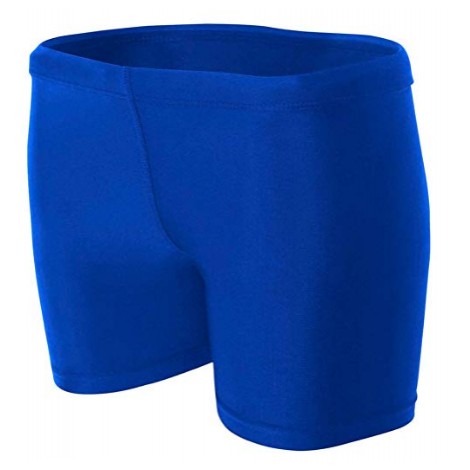 Authentic Volleyball Shop presents to you the perfect option for your workout and volleyball sessions. It has an inseam measuring 4 inches and is 80% Polyester and 30% Spandex. It has a unique yard that provides for moisture wicking and is also odor-resistant and releases stains quite easily.
Comfortable to wear
These will keep you cool and comfortable during your volleyball sessions and other workouts. The fabric is stretchable and breathable and the waistband is thick and wide. It has a four-inch inseam for added comfort and flexibility. These are made from a high-quality material that is also durable and will last.
Variety of Sizes
These are available in various sizes and colors. You, therefore, have a wide variety to choose depending on your preference and taste. There is something for everyone, and the sizes available are for pre-teens, teens, and adults.
Cost and value
These are unbelievably cheap, for the price, They are not only affordable but also of high quality and durable. They will give you a value for money, and you will not regret the purchase.

8

. Nike Performance 3.75''


If you are a fan of Nike and is looking for sportswear with a Nike logo, then these are just the ones. They are made in the USA and can also be imported and are 82% polyester and 18 % spandex. They have a dry-fit material that wicks away any moisture, keeping you comfortable and dry.
Comfortable to wear
These are everything you need to uplift your confidence levels and to wear during your exercises and sporting activities. They are comfortable to wear, and you will particularly fall in love with the waistband which is wide and does not roll over thus ensuring you have a secure fit. The threading is flat, the material is stretchable, and they have an inseam gusset for extra comfort and flexibility as you maneuver during your workout.32wwwwww
The perfect size
Choosing the right size will influence your performance. You will love this item from Nike since they are the best size you can ever get. They are neither too short nor too long, and they are just ideal for making you feel comfortable as you play.
Cost and value
These are from a trusted brand; you can never go wrong in picking them as your sportswear. You would expect them to be highly priced, however, their price matches the quality. It is a good bargain worth every penny.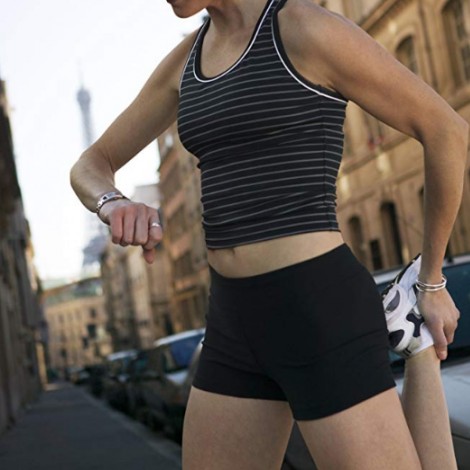 To stay focused on the game, you need to wear the best and most comfortable bottoms. The MAGNIVIT is the best choice as it is made of 88% polyester and 12 % cotton with excellent breathability, elasticity, and sturdiness. It has a gusset crotch and flat stitches that ensure you are comfortable during your maneuvers.
Quality materials
The material is quick to dry and breathable, stretchable, soft material and also has a pocket. It is quite flexible and will give you maximum relaxation. The MAGNIVIT is available in classic colors that are a reflection of a simple, stylish and comfortable style. They have a longer inseam that ensures you are comfortable during your movements and prevents thighs friction.
Versatility
The MAGNIVIT is an option for all seasons. It is quite versatile you can wear for your workout, volleyball, running, gym, yoga and much more. They are available in different sizes, and you can order some for your preteen or teenage daughters.
Cost and value
The MAGNIVIT has a 4-inch stretch form that keeps it in perfect shape, and the gusset coach ensures you move naturally with much flexibility. It is reasonably priced and a good value for your money when you consider all of its benefits.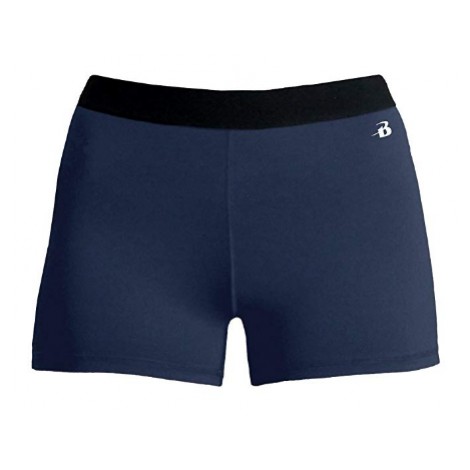 These made of 90% polyester, and 10% Spandex that is excellent in managing moisture and ensuring your skin remains dry and fresh. The material is elastic and stretches well to fit your body and provide a comfortable fit. The waistband is elastic and wide whereas it has a 3 inches inseam to guarantee more comfort during your movements. It is available in three colors and sizes both for the youth and adult.
Great fit
The Badger is the best when it comes to providing for a perfect fit. They hold up quite well unlike most shorts which you have to keep on pulling down. Your esteem levels will be uplifted once you wear these shorts during your workout or volleyball activities. The inseam is quite long, and the waistband is elastic and wide thus ensuring a great fit.
Versatility
These are available in various sizes and colors to suit your preference, and you can pick as many shorts as possible. You can wear them during your volleyball sessions and other workout activities such as cycling, running or yoga.
Cost and value
The Badger is reasonably priced when you compare it with other options on the market today. It is a good buy that will give you value for money and last you for many months to come. The quality is topnotch, and you will be happy with the purchase.

Subscribe to our Newsletter