Best Preworkouts Rated & Reviewed for Quality
In a Hurry? Editors choice: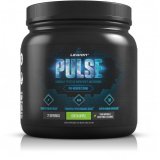 Test Winner: Legion Pulse

Finding time to go to the gym can be difficult these days, so the increasing popularity of preworkout supplements is mostly due to the
increased energy
and efficiency they bring to the table. The specific benefits of preworkouts are wide and varied. They can reduce the soreness of delayed onset muscle soreness (DOMS) so you can still get out of bed the next morning, or increase your energy and focus while you're still working out. If you want to get the most out of your visits to the gym, then maybe some of these concoctions are for you. Each of these preworkouts are made up of different recipes that focus on
different benefits
to your workout routine so it really helps to look around and find the right one for you.
Standout Picks
Criteria Used for Evaluation
Effectiveness
The energy giving potential of your preworkout is one of the most common reasons the layman gets into preworkouts. It can be hard to go to the gym after a long day. Taking a preweorkout supplement when you wake up or right after work will give you just the right amount of energy for when you get to the gym. Each of the supplements in this list will give you a different level of energy. Some will just make you feel awake, which is probably enough if you just need something to get you into the gym. Others will make you have you not satisfied until you really move around. It all depends on how serious you want to take your next workout.
Potency
The amount of focus you will get from a preworkout supplement goes hand in hand with energy. Both are taken care of by the amount of caffeine in your preworkout. Just like with energy, the amount you want to get focused depends on the sort of gym goer you are. An important philosophy among those serious about their preworkout supplements is that the mental drive is just as important as your physical endurance. A preworkout that scores well in focus will give you the drive to squeeze out one last rep.
Side Effects
Not all of the recipes in this list have creatine in them. Creatine is considered one of the most common supplements around. It is probably used in isolation by more people than preworkout is. Creatine redoubles the efforts of your ATP production so that you can have more intense workouts that result in extra muscle building. Experts have differing opinions on when you should take creatine. Some claim you should take it before a workout, some say you should take it after a workout, and others say you should before and after. Where you fall in this debate should inform which preworkout is right for you.
Motion Control
Muscle pump is somewhat mysterious to a newcomer to the field of preworkout supplements. Ingredients such as arginine can create extra nitric oxide, which is a gas produced by your arteries. It improves dilation, and also blood flow throughout the body. Working out without supplements produces muscle pump as well, but a little extra help from supplements will provide some extra help with recovery and the amount of power you can work into your exercises. A nice side effect is the great feeling of a satisfying lift being amplified as well.
Ease of Use
The intensity of your preworkout supplement is an important factor, but also a bit of a subjective one. For the most part, this top ten goes from mildest to strongest. Preworkouts give a wide array of experiences and affect everyone a little differently. These experiences can vary from feeling jittery and like you need to move, the mostly pleasant tingling experience that comes from beta-alanine, to less pleasant experiences like numbness, racing thoughts, and itchiness. It's good to sample a smaller amount of your preworkout the first time around and to consume within your comfort zone. Many people come to love and associate these feelings with going hard at the gym and you may too as you become more experienced.
10 Best Preworkouts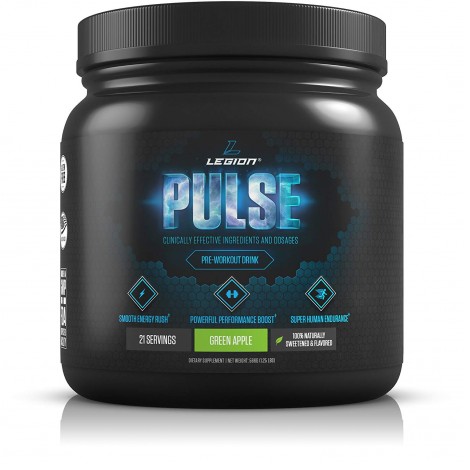 Legion Pulse is made up of all the best ingredients to get you into the gym and give you an efficient workout. It is made up of ingredients like l-ctrulline, which improves your blood flow. It also has caffeine to give you energy, beta-alanine for endurance, and ornithine to improve performance. Legion Pulse is upfront about their ingredients and doesn't use any fillers. Unlike many preworkouts, Legion Pulse doesn't have creatine in it. They say that it would be better to have some creatine with a post-workout meal for better results.
For Muscle Pumps
Legion Pulse uses a unique combination of amino acids including l-theanine, beta-alanine, and citrulline malate to give a very satisfying muscle pump. Having a satisfying muscle pump at the end of your workout makes you want to come back again and again for those optimum results. Legion Pulse focuses on a quick gain in Nitric Oxide that improves the function of your blood vessels.
Smooth Energy Gain
The greatest strength of Legion Pulse is how smooth the boost of energy it gives you is. Many preworkouts can make you feel jittery like you have drank too much coffee, Due to the proper portioning and natural ingredients, Legion Pulse makes you feel awake without the intensity of other preworkouts. After providing all that good energy for your workout Legion Pulse fades without any overbearing crash so you can keep going with your day.
Cost and Value
This is a great all around preworkout. This is a great choice if you are buying your first preworkout, but don't be surprised if it ends up being the last preworkout you buy as well. Legion Pulse from Legion Athletics is a blend masterminded by Mike Matthews. Its focus is on having a smooth ride through your workout with no crash. Legion Pulse is made up of natural ingredients, with an extra focus on giving you the energy to get to the gym in the first place. The cost per serving is a little higher than the other choices on this list so be prepared for that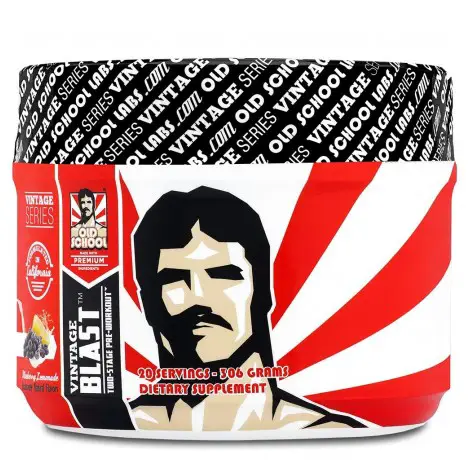 Vintage Blast has ingredients that covers the gamut of needs in a preworkout supplement. It has caffeine from two different places for long lasting energy. It has d-asparctic acid that aids in your metabolism and energy level. It also has n-acetyl tyrosine to help with your focus. Impressively, Vintage Blast does all this at 0 calories. By using stevia, it remains natural and flavorful. Many users say the Blueberry Lemonade flavor doesn't taste all that bad.
Sustained Energy
Most preworkouts are made to last for about forty-five minutes to an hour and a half. Vintage Blast is different in that it will last for much longer with a high plateau of energy. It does this by having ingredients that digest at different times so that there is always something helping you through your workout. Some people have reported that it will last for around two to three hours. They call this a two stage preworkout. To support you through a longer workout, Vintage Blast has many micronutrients that help keep you hydrated and have a balanced pH level as well as the typical benefits found in most preworkouts.
Smooth Ride
This is another preworkout that emphasizes the smooth feeling of energy that it will give you. The formula focuses on ingredients that will give you energy without giving you the jitters. Compared to Legion Pulse, Vintage Blast is for more intense workouts. Even though it won't make you feel uncomfortably wired, Vintage Blast is designed for the more serious athlete.
Cost and Value
Vintage Blast sports many of the same benefits of Legion Pulse, but with a bit more intensity. Developed by Old School Labs and put together in California, Vintage Blast's focus is on a good formula that lasts for a long time with no crash. With many preworkouts you will have to increase the amount of preworkout you take before each workout, but Vintage Blast is unique in that the results you get the first time you take it will be the same as the results you get after the hundredth time you take it. You should get about thirty servings out of one container.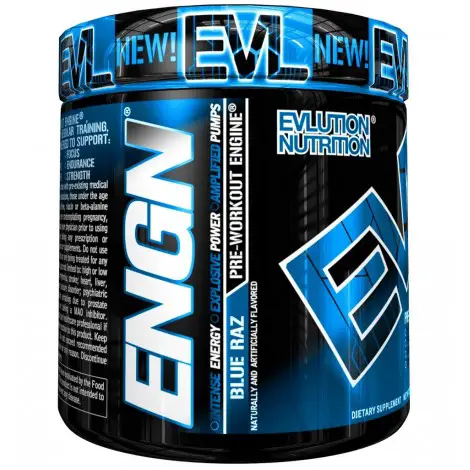 ENGN covers the gamut of needs that you may need in a preworkout supplement. The ingredients found in this preworkout are a little more complex and intense than in the top two preworkouts in this list. The extra energy provided by ENGN is provided by bonded ions of caffeine and malic acid. It also has alpha glycerylphosphorylcholine that allows extra acetylcholine into the brain for better response from your muscles.
Good Pump
ENGN is a great product if you love that buzz that comes from a great workout. The Nitric Oxide provided by ingredients like agmatine sulfate dilate your blood vessels to amplify that great feeling of finally lifting that heavy weight. The pump is so good here that some users who supplemented their preworkout with extra NO boosters stopped after finding ENGN. The other ingredient helping your muscles along to produce a good muscle pump is betaine anhydrous, a naturally occurring chemical that reduces the levels of the harmful homocysteine in your bloodstream.
Strong Flavors
ENGN Shred is one of the tastier supplements. It comes in eight different flavors, with the blue raspberry being highly recommended. Making sure you get a more tangy flavor is useful so that you don't notice some of the bitter flavors that come from the ingredients used in preworkout mixes. Another use is that the more powerful flavor of ENGN makes it easier to add any extra supplements you may need for your workout without making it taste too bad.
Cost and Value
Evlution's ENGN Shred is another great preworkout. The difference here is this one is for those who are truly serious about their workouts. This one is sometimes used by bodybuilders and those who lift weights professionally. That doesn't stop it from being useful to the layman, but maybe start with either Vintage Blast or Legion Pulse and work your way up. There's more of a focus on the intensity with this one, but it still does this without the wired feeling of lesser preworkouts. This one is a little cheaper than Vintage Blast and Legion Pulse, but it is also more likely that you might up your dosage with time.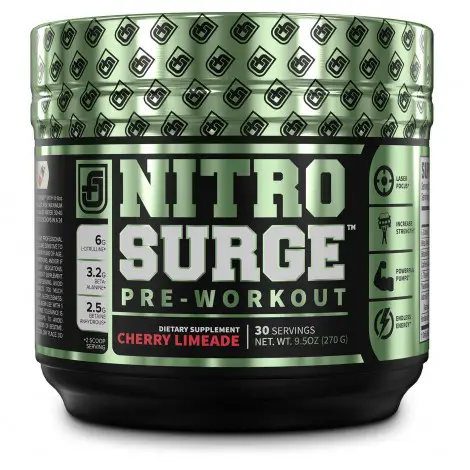 Nitrosurge is made by Jacked Factory, who have a robust line of preworkout supplements. This preworkout does a bit of everything. It has creatine to help build muscle and other ingredients for fat-burning. There are other ingredients that actually put it into a category of preworkouts called thermogenic preworkouts. This combines the energy, focus and muscle-building properties of your typical preworkout and adds some fat burning as well. This makes it a good choice if you're in the gym to lose some weight or are in the process of cutting.
Scientifically-Backed Ingredients
Jacked Factory makes a point of noting that all the ingredients they use in Nitrosurge have been scientifically tested to prove they do what they say they do. The world of supplements is filled with many new and unproven ingredients. When you use Nitrosurge you don't have to worry that there is some ingredient with some unknown side effects that might adversely affect you.
Mental Boosting
More so than the preceding supplements on this list, Nitrosurge gives you that extra alertness when you're in the gym. It also has that energy to get you there, but Nitrosurge will keep you extra focused while you're at the gym. This is where preworkouts can be a little trickier, and some users have said that Nitrosurge caused them to have the jitters or feel a little sick. Always make sure to take a smaller dose the first time you use any preworkout. If you get it working right, Nitrosurge will make you hyper-efficient in the gym and stop you from wasting time.
Cost and Value
Nitrosurge has ingredients that do everything you might need in the gym. Besides the extra alertness it gives you, this preworkout supplement does a good job meeting any needs you may have. It has caffeine for energy, l-citrulline for that extra pump, and beta-alanine for recovery. What makes it different, and thus more expansive than other preworkouts, is the hordenine that this one has. This is an effective fat burner that will help you get extra lean. Even with that extra bit of help, Nitrosurge is still cheaper than many other preworkouts and will give you around thirty servings per container.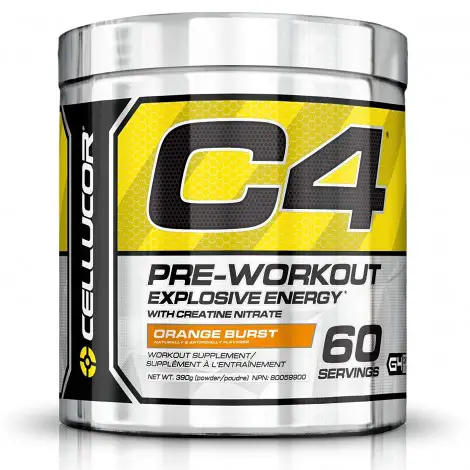 C4 by Cellucor is a classic preworkout that does a good job giving you a positive experience at the gym. It has 150 milligrams of caffeine per scoop for extra energy and focus. It has some creatine, but not a full days worth so you may want to supplement this one with some extra creatine if you are looking for some extra muscle building. C4 is the first preworkout on this list that you may slowly gain a tolerance to. If the effects of C4 begin to fade after you use it for a while, just remember to take a break from it for a couple weeks. Those great results should come back quickly enough.
Great Flavor
C4 comes in eight distinct flavors. Users highly recommend the Strawberry Watermelon and the Orange Burst. When you take a preworkout supplement it really does help to have one that tastes good, especially if you are a beginner. Some of the ingredients in preworkouts have a bitter, or chemical-like flavor. Seeing as you will be drinking down a glass of this stuff every time you go to the gym, it may as well taste alright. C4 is commendable in that it is one of the better tasting preworkouts on the market
Tingling Feeling
There is a certain feeling that comes with taking many preworkouts. Some of them, like Legion Pulse and Vintage Blast, have a smooth feeling that feels more like waking up in the morning, while others, like C4, go for something a little more intense. Many people who go to the gym are looking for the more intense feeling that C4 gives you. If you are looking for that feeling that makes you want to go into the gym and really go hard on the equipment, then C4 is a good preworkout that captures that feeling without making you feel twitchy or itchy.
Cost and Value
C4 uses a blend of ingredients that emphasize endurance and energy. It helps you get into the gym and stay there. The energy is created through caffeine and the endurance is achieved with beta-alanine. Cellucor use good ingredients and avoid using too many fillers. One issue with this supplement is that many users complained about the amount of dye in this product. They said it would stain their tongue and teeth. On the bright side, C4 is quite cheap with sixty servings in a container. However, you may gain a tolerance to this one over time.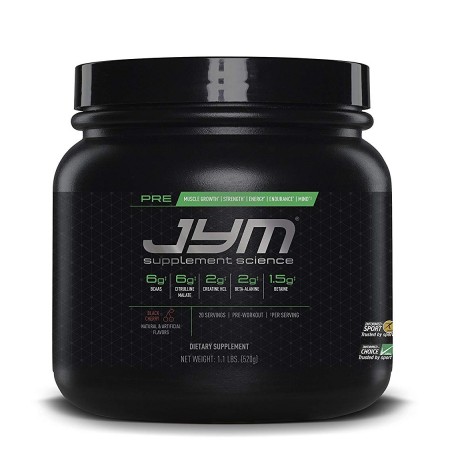 Many preworkouts have a bit of this, and a bit of that. Something unique to Pre JYM is that it carries a full daily does of each of its thirteen ingredients. This makes sure that everything you are taking in each scoop is doing its job during your workout. Because of this, Pre JYM is actually a much larger scoop than many other preworkouts. These full doses of ingredients include caffeine for energy, beta-alanine for endurance, creatine for muscle growth, and huperzine-a for focus.
No Crash
Pre JYM uses good ingredients that are meant to be as natural as possible. The only supplement that is a stimulant is caffeine. This means that your crash will never be as bad as a crash that comes from a cup or two of coffee. It can affect some people differently though. Caffeine isn't enough for some people who are used to the stronger stimulants in other preworkouts. On the other end, if you don't drink coffee then this might cause you a stomach ache or headache.
No Cycling
The good ingredients have another advantage in that people who use Pre JYM don't need to cycle their preworkouts. Many preworkouts need you to switch your preworkouts once in a while because they have ingredients that you can gain a tolerance towards. These ingredients are often the same ones that give you the tingly or jittery feelings so often associated with preworkouts. You'll get a smooth level of focus from Pre JYM.
Cost and Value
Pre JYM from JYM Supplement Science makes sure that it has everything you need, and the right amount, for your workout. It does everything with a focus on a complete preworkout supplement. This is because it comes from Jim Stoppani, a famous figure in the fitness world, and a PhD carrying nutritionist. All of this does come with a steeper price tag, sadly.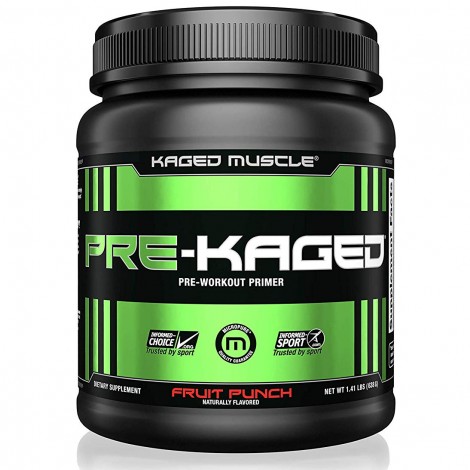 Pre-Kaged has a lot of similarities to Pre JYM. The biggest difference between Pre JYM and Pre-Kaged is the extra l-citrulline in this product, which will increase your muscle pump. This one has 6.5 grams of l-citrulline. This increases the nitric oxide production in your blood vessels and will give you that great, vascular feeling that comes from a great workout.
The Mind Helps the Muscle
The rewarding feeling of a good workout is not just a placebo-like feeling given by preworkouts to substitute for real results. Besides the many other helpful ingredients in Pre-Kaged, the extra reward imparted by Pre-Kaged will make you feel better about going to the gym. In the end it will make you go more often and work harder while you're there. That the mind has to come first in working out is the chief philosophy of Kaged Nutrition.
Soluble Ingredients
Pre-Kaged uses extra soluble BCAAs that are more easily digested by the body. The supplements you put into your body can only be useful if they are absorbed. This makes the extra care that Pre-Kaged puts into the digestibility of their product a welcome addition.
Cost and Value
This is another preworkout associated with a star in the world of fitness. Kaged Nutrition is backed by Kris Gethin, a famous bodybuilder. It is another preworkout that has full doses of all of its ingredients. It also is the complete package as far as what you are looking for in a supplement. Both Pre JYM and Pre-Kaged use only caffeine as a stimulant, which comes with the same benefits and dangers as listed above. It is just a little cheaper than Pre JYM.

8

. Optimum Nutrition Gold Standard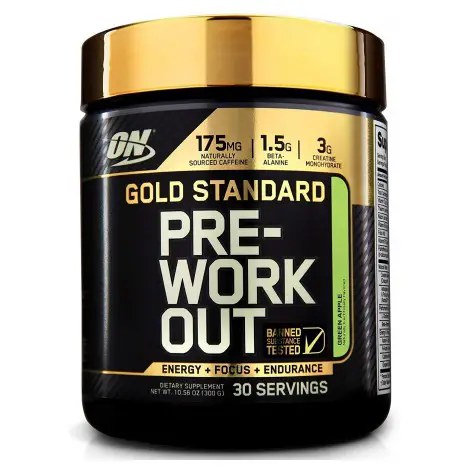 Some preworkouts may be too much for you, but Gold Standard probably won't be that one. It does give you a tingly sensation, but not the more controversial itchy one. More seasoned users say that it doesn't give them much of a boost, probably because most of the focus comes from the 175 milligrams of caffeine and not something more sophisticated, but it will be more than enough for a first-timer.
Clean Feeling
Something that cannot be exaggerated is the importance of a clean feeling preworkout. Some preworkouts can caus racing thoughts, or a feeling of anxiety. Gold Standard has been vastly reported as having a steady, welcoming come up followed by a smooth fall. You won't feel like you've crashed afterward. Because of the amount of caffeine, it is better to take this one early morning or at least after a light meal for a guaranteed positive gym experience.
Good on the Stomach
Many preworkouts can have a multitude of odd effects on your guts. They can nausea because of the unadulterated amount of chemicals in them, or they may cause long trips to the bathroom due to large amounts of potassium. Gold Standard will let you move on with your day after going to the gym with no problems.
Cost and Value
Gold Standard from Optimum Nutrition is a classic preworkout supplement. It keeps it simple and uses proven ingredients like creatine, caffeine, and beta-alanine to build muscle, keep high energy, and improve your muscle pumps. The ingredients are naturally sourced, or at least backed by science. It is also reported to taste pretty good for a preworkout, especially the fruit punch flavor. This is a great choice if you are just getting into preworkouts and want something closer to the standard formula found in them. It remains a classic even in its pricing, which is right about average for preworkouts.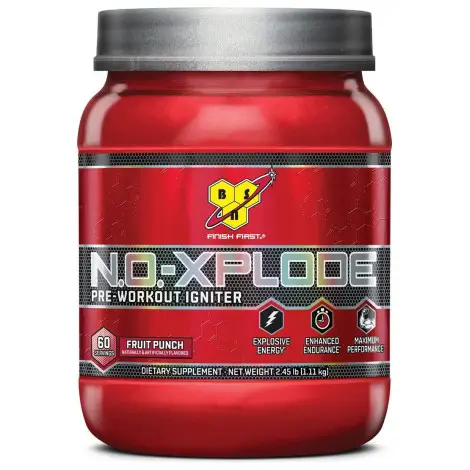 BSN N.O. XPLODE is a classic in the preworkout supplement industry. It comes from a time before preworkouts had such widespread appeal. Made by the Bio-Engineered Supplements and Nutrition Company, XPLODE is packed with ingredients to get you rocking in the gym. There are multiple complex chemical formulas doing everything you need to have a rewarding gym experience.
Works Every Time
Users of XPLODE widely noted that it works just as good the first time they used it as when they use it now. BSN has quite a contingent of followers. The other products on this list that you won't build a tolerance towards are much mellower than XPLODE. This could be a good choice for a more serious gym-goer who wants something reliable that they won't have to cycle out.
High Energy
An almost ubiquitous note in all the reviews of this one is that it will really get you going. More than with the other preworkouts on this list, make sure you try a half scoop before going all in. Beyond the tingling feeling in many of the other preworkouts on this list, XPLODE may cause you to want to start twitching. You will really want to get those reps in when you take XPLODE.
Cost and Value
If you are first getting into preworkout supplements it might be better to start somewhere else. XPLODE has more coffee than two full mugs of the stuff. If you can handle that sort of intake then this is a great choice for people looking for a preworkout. It's a bit cheaper than the average preworkout.

10

. Prosupps Mr. Hyde NitroX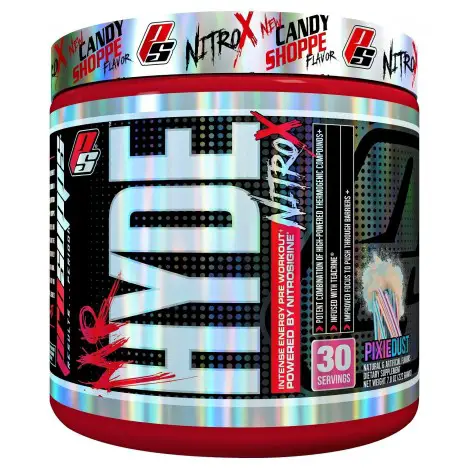 Mr. Hyde sports some signature ingredients that you won't find in other preworkout blends. It has nitrosigine for extra vascularity and muscle pumps. It is a mix of arginine, inositol, and potassium silicate. This combination of ingredients improves the efficiency of the arteries around your heart. The other unique ingredient is teacrine, which is a theacrine compound distilled from Brazilian fruits and Chinese tea leaves. It boosts the staying power of caffeine without adding any extra stimulating effects.
Extra Energy
Many of the supplements on this list have a lot of caffeine. Mr. Hyde takes that to a whole new extreme with 400 milligrams of caffeine. It is about as much as a pot of coffee. Despite that, this one won't give you any crash. This is another preworkout that is better left for morning use as there is not much chance you will be going to bed for around six hours after using it.
Flavors
Prosupps products are well-known for their delicious flavors. Many users recommend the unique Pixie Dust flavor, which tastes like Pixie Sticks, and the Swedish Fish flavor, which tastes just like Swedish Fish.
Cost and Value
Prosupps Mr.Hyde NitroX Preworkout is another supplement firmly in the hardcore camp. It is a thermogenic supplement. Some of the ingredients in this one will make you feel hot and sweaty. It definitely works though. The ingredients in Mr. Hyde will give you a huge boost in motivation to go into the gym and the extra energy for a few extra reps while you're there. This one is also cheaper than the market average, which is nice.

Subscribe to our Newsletter