Best Adidas Running Shorts Reviewed & Rated for Quality
In a Hurry? Editors choice: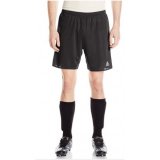 Test Winner: Men's Soccer Parma 16

Active people have their preferred method of cardiovascular physical activity. Some people like to head to the
gym
and hit the Stairmaster. Some people like to take their pets for a
hike
in their neighborhood or along a hidden trail they found. Among one of the most popular methods of getting that heart rate up is
running
. To go along with this activity, runners need the best gear to perform well and stay comfortable. Among this gear are running shorts. While there are many great brands to choose from, this list focuses on Adidas. Here's a top ten list to help you find the right pair for you.
Standout Picks
Criteria Used for Evaluation
Breathability
Have you ever stepped in a wet puddle and had the water seep through your shoes and soak your socks? I don't think I know a grosser feeling. Much like a wet sock, damp running shorts can provide the same type of icky feeling. Running can be a very high impact activity, especially during warmer weather, and your legs will undoubtedly perspire.
Certain fabrics against the skin can cause the skin to rash or heat to trap in your legs, making you feel extremely uncomfortable and distracted. Men especially want to look for shorts with targeted ventilation for extra breathability. A huge part of what makes running shorts nicely ventilated is the fabric or material that they're made out of, but the length and cut can also make a difference.
Materials
Keywords you want to look for in the description of running shorts are "moisture-wicking," "sweat-resistant," "breathable," and "mesh paneling." These qualities specifically come from the type of material that the running shorts are made from. Certain fabrics like silk or chiffon are not meant to be worn in high-intensity activities.
Most of the shorts we have listed are made from polyester or a polyester blend, and there is a reason behind it. Polyester is a plastic- yes you read that correctly- plastic-based synthetic fiber that is lightweight, breathable, and durable. Polyester is one of the most common synthetic fabrics that are made into athletic gear. So, it's not a surprise that a majority of the running shorts on this list are made from polyester.
Because of its synthetic nature, it is often resistant to chemicals, wear and tear, and mildew. Because it is also water repellent, the fabric does not absorb sweat or moisture. It instead absorbs the sweat within the material, allowing it to evaporate away from your body. Because of this fact, however, you want to make sure to wash your garment between uses consistently, or it may start to smell.
Durability
Polypropylene is an extremely popular fabric for athletic wear, but you may be surprised to find that other industries use this fabric for its durable capabilities also. This fabric is resistant to stain, mildew, and wear and tear, making it perfect for certain textiles around the home. These are extremely durable and are opposed to abrasion. If highly commercial textiles are made from this particular fabric, then you know that your running shorts made from polypropylene will last you for many years. These are also lower in the cast compared to other high-quality fabrics, which explains why these Adidas shorts, while brand-name, are very affordable.
If you like a more form-fitting style that is meant to move with you, look for shorts that are made out of spandex. Not only can they be very flattering and enhancing the curves on women, but they are also very stretchy and flexible. Fun fact: the anagram for spandex is the word "expands." This is a synthetic fabric that is designed to be as stretchy as can be. So, your movements will never be restricted. These shorts can stretch as much as 5-times its original length. This is why spandex is commonly used for swimwear, dancewear, wrestling gear, etc. When you know you're going to be moving your body in maximum ways, spandex will allow for maximum movement.
Although cotton is exceptionally comfortable and soft on the skin, if you are prone to sweat, you may want to steer clear of 100% cotton blends when looking for athletic gear. When cotton is wet, it stays damp and can cause chafing on the skin.
Style
Shorts do not just come in "medium," "short," or "long." The style you choose should best fit your needs, and there are three main styles that both men and women's running shorts come in.
Compression shorts are meant to fit snugly against the skin. When you're engaging in a lot of high movement physical activity, it's best to minimize baggage to ensure that you're moving as effectively as you can. That's all swimming wear, and dancers wear clothing that is tight against their body. Compression shorts tend to be warmer because they are a close fit. So, if you are prone to high body temperature, you may want to steer clear of these types of shorts.
However, if you are running, the air against your skin may provide a sense of relief. Compression shorts also offer the most support for your muscles because they hold everything together, and is considered the best type of shorts in regards to chafing-prevention. The length may vary depending on gender-assigned styles. Women's often fall in the shorter side between 1" to 5" inseams, and men's fall typically around the middle of the thigh to the knee, and are often paired with a looser pair of shorts.
Another type of shorts is called V-notch short. These are among those running shorts that are most popular and can be seen in many of the styles in the list above. They are called v-notch shorts because of the upside-down shape V cutout on the outer part of the leg seams. This not only provides ventilation when you're running but also allows for a bigger range of motion, compared to if the shorts were stitched together. This is a looser fit than the compression shorts, and many runners and active people alike enjoy these types of shorts for better breathability and comfort.
Split shorts, while similar to v-notch shorts, also have an upside-down V-shaped cutout, but at the bottom of the shorts and not the leg seam. These type of shorts are less common than the V-notch shorts but are still comfortable for the runner because they provide the most extensive range of motion, with shorter inseams. These types of shorts can be seen on most performance or professional athletes for the range of motion it allows them.
Features
Sometimes, running shorts come with a built-in liner, which means that there is an extra layer of fabric. So, the runner or athlete does not need to wear underwear with a pair of shorts. It is not wise to wear undergarments with shorts with built-in liners because that can cause unnecessary chafing. This boils down to personal preference if you prefer built-in liners or not. The advantages are that liners can provide extra moisture management without the addition of extra undergarment fabric, and can help keep you cooled off. Some running shorts for men with built-in liners can provide additional compression.
If you are an avid night-runner, look for running shorts that are either bright in color or have reflective features. These features can provide more visibility to the driver in dark areas at night.
10 Best Adidas Running Shorts
1

. Men's Essential 3-Stripe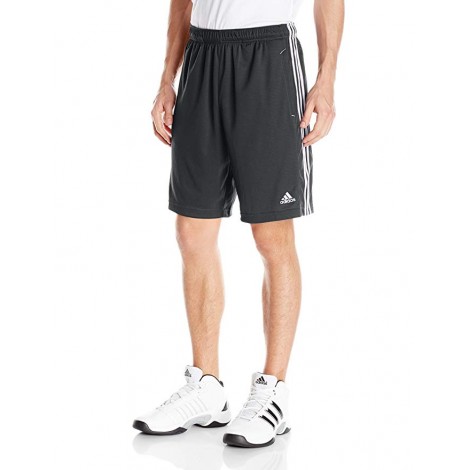 These shorts should be a staple of any man's, runner or not, closet. It's classic look with the infamous Adidas stripes down the side elevate this classic "gym-shorts" look into one that you'll feel pumped to wear. These were made for workouts. The elastic waist with a drawstring cord ensures that the shorts fit perfectly to your frame.
Pockets
We all know that pockets are probably the greatest invention of clothing. You especially want to have pockets when you're on the go- at the gym, going for a run, or heading on a hike with your dog. It leaves you hands-free to store your small belongings like your keys or cellphone.
Drawstring Cord
The last thing you want when you're active is to worry about your pants or shorts falling. The drawstring cord with an elastic waistband makes sure that you can fit your shorts to your comfort level, so you don't have to deal with pesky droop.
Cost and Value
These shorts are not only a designer staple but are also very affordable. Made with mesh polyester and comes in a wide array of different colors, these shorts should be purchased by every man.

2

. Men's Designed to Move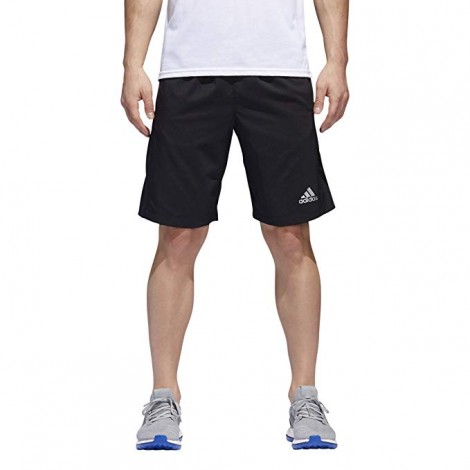 Just as the name of the shorts says, these shorts are designed to help you move freely. This provides a more snug fit than the Essential 3-Stripe Shorts and is made for multi-sport, fast-paced training and movement. Also with pockets and a draw-string cord, these shorts are a more streamlined version that's designed to make your move.
Climalite Fabric
These are built with a moisture-wicking, breathable fabric that is designed to keep sweat from sticking to your body. The mesh panels also allow for breathability. Breathable fabric ensures the sweat stays away from your skin, which prevents chafing, burns, and irritability.
Streamlined Fit
These shorts come with a flat-knit waist and a loop drawstring cord on the elastic waist- this provides a more streamlined, fitted look that makes you move faster and quicker.
Cost and Value
These come in a wide array of colors ranging from black to red to yellow, and depending on the color and style you choose to get, the prices can vary. However, these shorts are still very affordable, and you may want to consider getting multiple colors to add to your wardrobe.

3

. Men's Running Response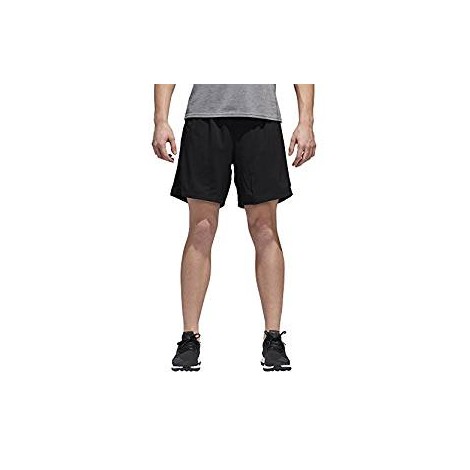 Made from 51% polyester and 49% recreational polyester, these shorts provide feelings of coolness and breathability during your intense workout. With a different kind of cut, these shorts have a higher reduction in the front and a more extended decrease in the back to provide room for air.
Lightweight
You do not want any heavy fabric weighing you down during your workouts or when you're running, and these shorts are made from a lightweight fabric that is designed to keep you going.
Quality Fabric
These shorts are made from a breathable polyester blend with mesh paneling, and these shorts ensure that your legs stay cool and airy. The open front design ensures sweat does not stick to your body.
Cost and Value
These shorts come in customizable lengths at 5", and a different number of side seam colors. The price may vary depending on the size but compare to the other ones on this list, making this a very affordable pair of shorts.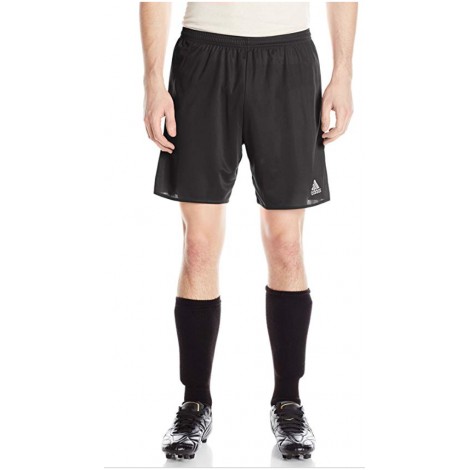 These imported soccer shorts have a primary purpose- to assist in better ball-handling and striking when out in the field. Soccer, also known as football everywhere else in the world, incorporates running throughout the whole game. An aerodynamic pair of shorts make sure the players can run quickly and swiftly.
Quality Material
The Climate fabric that these shorts are made of making sure that you stay cool throughout your workout- these are perfect for any athletic occasion and are most commonly used for running, training, sports, and CrossFit.
Affordable
These shorts are very affordable, coming in at the lowest price point of men's shorts on this list so far. Other shorts tend to run a little higher because of the quality of the fabric, but these shorts are made from the same material.
Cost and Value
If you're on a budget but want to invest in a pair of brand-name, quality pair of running shorts, then these are your best bet. These are meant to last and also come with branded with the Adidas logo on the front.

5

. Men's Athletics Essential Cotton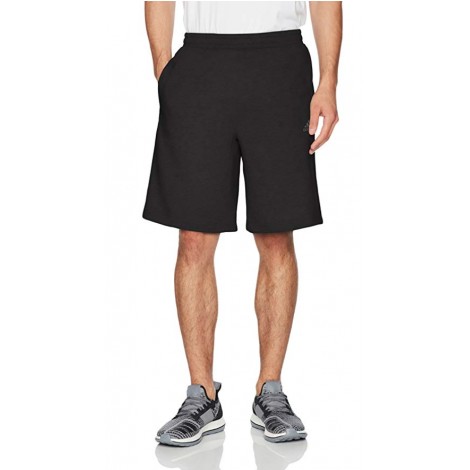 These shorts are made from a cotton-polyester blend, and these shorts are so comfortable and soft that you may find yourself falling asleep in them. Also, they are made from a thicker fabric than the others, which makes these shorts best suited for colder seasons. So, you can still get a high-quality workout in and stay warm.
Comfort
The reviews don't lie- people love these shorts because they are so darn comfortable. These aren't as form-fitting as the others because the heat would get trapped inside, causing discomfort.
Side Stripes
These also have the Adidas brandmark stripes along the sides, elevating these cotton shorts to not just ones you want to lounge around in, but ones you want to wear outside.
Cost and Value
These come in a variety of 4 colors (black, white, navy, and grey) so you have a few options to choose from. These are also one of the more affordable pair of shorts on this list, and many find themselves buying the set of all colors.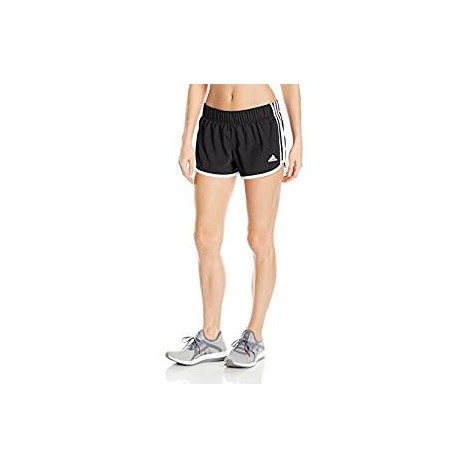 It's time to switch it up and focus on women's running shorts. This pair of Adidas shorts are among the most popular among women. Not only are they stylish and classic, but they are also made for athletes. These shorts are made from a quality, breathable material. You may have seen several knockoff pairs of these shorts, but these are the real deal. With a 3" inseam and classic Adidas stripes, these shorts should be a part of every woman's closet.
Quality
Women rave about this product, not just for the comfort but for the quality. Similar to the above men's running shorts, these women's running shorts are also made from Climate fabric so sweat doesn't stick to your body.
Variety of Styles
Being the most popular, these come in a variety of over 25 styles, patterns, and colors. You can stick with a classic black, or be daring and buy a patterned hot fusion.
Cost and Value
These are not only made from high-quality fabric that is designed to keep you cool, but these are also extremely affordable. Many customers find themselves buying multiple colors and styles because of the low price point.

7

. Women's TechFit 3" Tights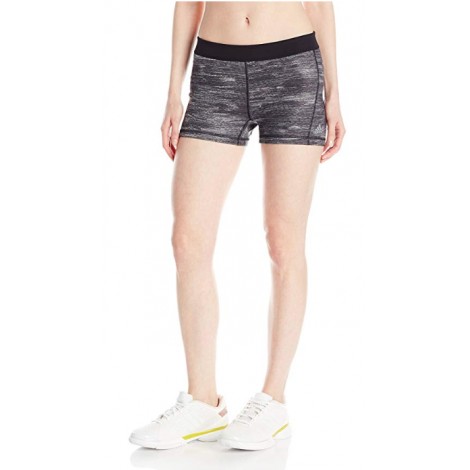 "TechFit" here means that the type of elastic fabric that these shorts are made from focuses on containing your muscles' energy for maximum, explosive movement. These are perfect when you want a pair of skin-tight, stretchy fabric that will move comfortably with you. These are perfect for running or high-movement activities, like yoga or gymnastics.
Stretchy Fabric
This is made from 70% recycled polyester, 19% polyester, and 11% elastane interlock. These will ensure that sweat evaporates away from your body while you engage in your high movement activities.
Soft Elastic Waist
You'd think that a skin-tight pair of shorts made from elastic would not have a comfortable waistband, but this is meant to stretch along with your skin and does not dig into your sides.
Cost and Value
These shorts also come in a variety of cute colors and styles and fall within the same price point as the other shorts listed above. Given that these also provide UV protection against your skin, these are well worth the price.

8

. Performance Women's Ultimate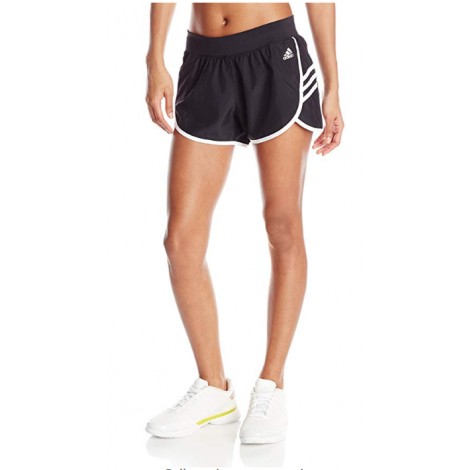 The name of these shorts says it all- these provide the ultimate support for your best performance. This has a similar design to the women's Running M10 shorts with its shorter cut and Adidas stripes- there are subtle differences however that make these shorts in a league of their own.
No liner
This may be a personal preference, but these shorts are not built-in with an underwear/brief liner, which can provide more breathability and comfort.
Waistband
The stretchy wide, waistband on this pair of shorts lets you be as active as you want without sacrificing comfort. The fabric molds to your body without additional maneuvering.
Cost and Value
This product is part of the sustainable product program- where products are manufactured in sustainable ways such as recycled polyester. Purchasing a pair from this sustainable product program is helping our world be a better place, and you can't put a price on that. More importantly, these shorts are very affordable, comparing to most on this list.

9

. Women's Soccer Tastigo 17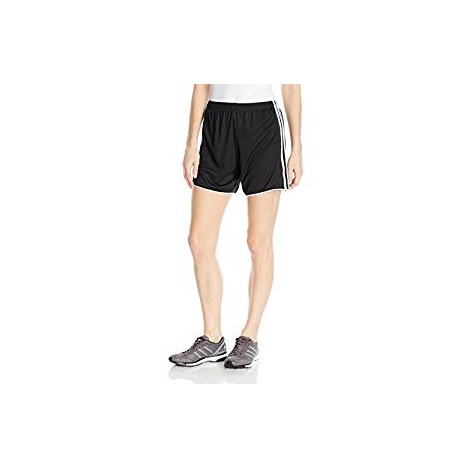 These are the women's version of the Soccer Parma 16 shorts and have been tailored for women to perform at their very best- with a longer 5" inseam, ventilated fabric, and regular fit. These keep the air moving around so you can focus on the activity at hand or foot.
Ventilated Climacool
This fabric is not only moisture-wicking and designed to keep sweat from sticking to your body, but is also ventilated, so air flows through.
5" Inseam (Medium)
These are perfect for those who prefer a longer length for their athletic shorts, but still, want to wear shorts for their workout.
Cost and Value
These come in a variety of 10 different colors and stripes, with electrifying and unique colors like sky-blue, energy orange, and core pink. The price point is also very affordable, similar to many shorts on this list.

10

. Women's Ultimate Knit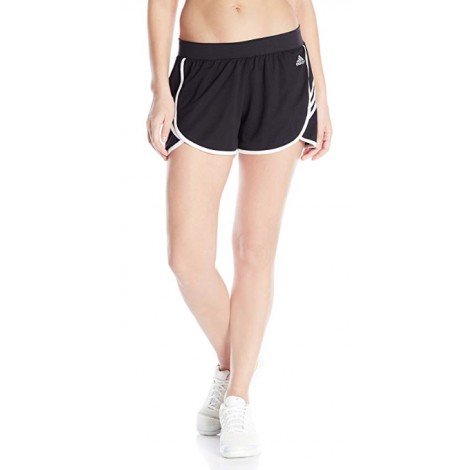 "Ultimate" is right with these pair of shorts. Made from a 100% polyester blend, ClimaCool fabric, and curved hems, these shorts are a classic staple to dress up or down. These women's training shorts are cut in a way that is designed to help you move.
Dual Layer Waistband
For those who are opposed to drawstring waistbands, this waistband conforms to your body and locks you in, making sure you can move comfortably. The dual-layer also absorbs sweat while you workout.
Curved Hems
The cut on these pair of shorts provides a unique silhouette and frame. It elongates and shapes the legs in a flattering way.
Cost and Value
While other styles of Adidas shorts have a wide array of colors, these shorts come in a classic black or grey. These run just slightly higher price than some of the ones on this list. Most likely, this is because of the additional layers.

Subscribe to our Newsletter