Best Vibrating Foam Rollers Reviewed & Rated for Quality
In a Hurry? Editors choice: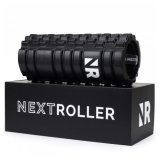 Test Winner: NextRoller

Are you looking to add something new to your workout routine? You don't have to be a seasoned athlete to experience tight muscles or soreness after a workout? Foam rollers have been there for a while, but vibrating ones are the new kids on the block. Any person can benefit from these useful tools regardless of their skill level. This gadget offers a stable, sturdy structure with a vibrating motor that is useful for
massage and vibration therapy
.
The market has a variety of options, and it may be challenging selecting one, especially for a new user. You don't have to overthink of the possible options since we are here to make your selection quite easy. We have a collection of ten best that rate high in terms of quality, material, and effectiveness.
Standout Picks
Criteria Used for Evaluation
Effectiveness
In the sports world, it seems every astute athlete or a regular sportsperson is embracing the benefits of vibrating foam rollers. This tool is essential, and every one of them will tell you a story or two of how they recovered faster than when using basic rollers.
It has some potential benefits, and that's the reason why massage therapists and professional trainers recommend to athletes. There are many options out there and we are not just talking about physical appearance, but the reasons why these tools are highly effective. Having a pool to choose from is a good thing; however, it can be pretty overwhelming picking just the right one. What makes them highly effective? They break up the muscle knots, relief's tension with benefits that extend to the whole body.
They are useful in self-massage and sometimes used in other activities such as yoga or any other body exercise program. They work by compressing your body muscles, and this relaxes and loosens them. They also loosen and tone your fascia or the connective tissue, by allowing the fascia to release and act as a lubricant for muscles that are too tightly attached to the bones.
In this case, muscle tension is released, and the blood flow increases thereby boosting nutrient circulation in the muscles, which in turn promotes faster healing. You can relax your calves, hamstrings, quadriceps using the foam rolling massage techniques.
Responsiveness
If you are a beginner with these machines, it's crucial to choose a gentler one and then increase the intensity with time. However, all the rollers we have reviewed in this guide have various levels of speed intensity, which allow you to adjust to your preferred level.
They massage your muscles just like palms of the hands and reach the trigger points for pain and effectively reduces the recovery from post-workout pain. With all these in mind, some factors ensure these tools perform exceptionally.
Responsiveness here means the ability of the machine to adapt to your speed levels. They are some tools with low power and pick quite slowly. These types may not produce perfect results, and you may end up feeling more pain.
Value
These options are premium products that every sportsperson should have amongst their everyday essentials. However, in the same grouping, you will find different classifications in terms of price, quality, and model. There are some high-end brands whose prices definitely hit the roof. However, if you are a budding athlete, this should not discourage you since there are equally low priced, which will give you value for money.
As the saying goes, cheap is always expensive and therefore, you should research more before making the final decision to buy. Buying an inexpensive low-quality product might mean more replacements in the future, and this will hurt your budget in a big way.
What options do you have? Recent advancements in technology have led to the development of machines with different levels of adjustment. These electrical products might be expensive; however, they are a sound investment and cost effective since it's a onetime purchase. It means you can adjust your speed level depending on your skill level.
Durability
The durability of the options is dependent on the quality of materials used in their manufacture. When setting out to buy these products, quality should definitely be on top of your priority list.
Although it's essential to consider its density, hard may not always be better. Consider the intensity of your workout, and if you are a beginner athlete, then you may need one with adjustable speed levels that will relieve you from pain. However, going overboard may exaggerate your situation, and you may need to experiment with different densities and settle on one, which makes you feel comfortable.
A practical model made from high quality material will last for many days to come and will also save you some bucks. These are not meant to last a lifetime, however, if you need to replace, it should not be soon, and therefore a sturdy product is ideal.
Advanced Features
When buying a vibrating foam roller, it is essential to think about where you will be using them and the features they possess. Probably, have a closer look at the texture on the exterior. Inspect the nobs, spikes, ridges, and notches.
Most of these options have such textures and do these variations really matter? Yes, they do. These add pressure to the trigger points and help you chose different angles for massaging. A smooth roller has a large surface area, and pressure is evenly distributed to various muscles. However, a spiky one will target specific areas with much intensity, and this is the best. Nevertheless, it will depend on the areas you want to target in choosing your device.
10 Best Vibrating Foam Rollers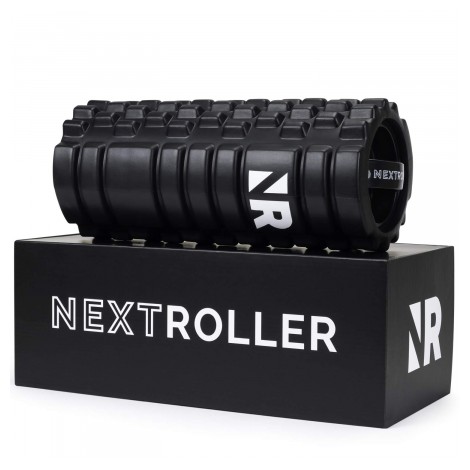 NextRoller presents to you this device which has won the heart of professional athletes for many years. It combines vibration and rolling to help you achieve maximum performance. It is a popular brand that has appeared in shows on major television stations such as CBS, FOX, and NBC. As a professional, you will excel, and it's quite an excellent addition to your fitness routine. It will help you accomplish your fitness goals pretty fast.
It is a portable device that measures six inches in diameter and thirteen inches in length. It also includes a charging cable that allows you to recharge anywhere you are on the go. It is energy efficient, and you can use it for two hours when fully charged.
Advanced technology
This product uses the state of the art technology and allows you to choose the levels of intensities between low, medium and high depending on your skill level and the amount of pressure you wish to apply on the joints and sore muscles. It is quite useful in managing pain in your upper back, lower back, IT band, knees, quads, and hamstrings.
Effectiveness
The NextRoller is useful for massage and therapy. It works by combining vibration to help in recovery, movement, flexibility, and suppleness after a session of lifting weights, running, CrossFit, cardio, and other workouts. It is a muscle roller, and you can use it for massage, and this helps make sure you are ready for optimal performance and prevention of knee injury.
Cost and value
This device is the best, especially if you want to excel in athletics. It is a good value and worth the money since it comes with a one year warranty. It, therefore, gives you the confidence that you are buying a product you can believe in as you embark in achieving your fitness goals.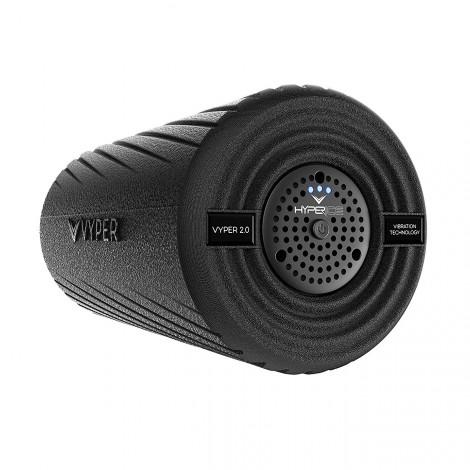 It may look like a standard rolling machine; however, the Hyperice is an incredible tool that helps in self-myofascial release and effectively increases flexibility, blood circulation and relieves from muscle soreness. It is two times more potent than typical foams. It vibrates and delivers a quite deep and is quite useful in post-athletics recovery. You can also increase the motion ranges by up to 40% depending on your skill level.
Three levels of vibrations
The advantage of Hyperice is that it has three vibration levels. If you are a beginner, you might be quite apprehensive about this device; however, you can choose the first one since it is quite modest. As you get used to it, you can crank things a bit higher to the next level, which is quite deep and will jiggle your muscles around. Here you will feel your muscles vibrating quite more in-depth. Level three is powerful and though excellent is ideal only if you are a seasoned athlete. It is, therefore, quite, and you will get instant relief and a significant reduction of pain.
Easy to recharge
It has a rechargeable battery that takes less time to recharge, and you can also charge it anywhere if you are traveling since it has a charging cable. It is also a perfect gift idea for a loved one who is an athlete or a runner.
Cost and value
The price is maybe eye-watering, however, it is a good investment, and since it's a high-quality product, it will last for many days to come. It is particularly useful if you are training for long distance races such as a marathon or other forms of strenuous activities.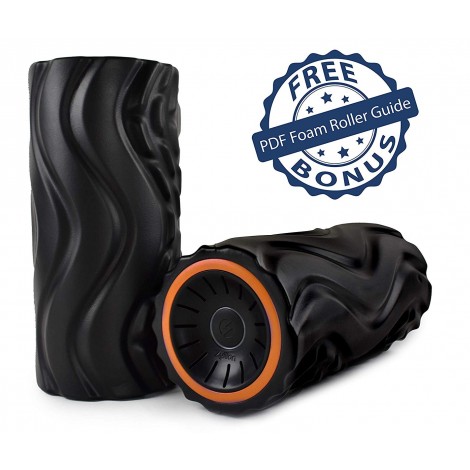 The Zyllion is a high-density piece of equipment that helps in transferring vibration massage to trigger areas in your muscles in releasing myofascial effectively. It is a reliable tool for sports massage therapy and treats soreness and muscle knots much more than ordinary machines. Zyllion uses rechargeable batteries that charge pretty fast and which have a runtime of 2.5 hours. The package also comes with a charger that allows you to charge from anywhere at any time.
Various adjustment levels
It has four variation speeds that allow you to choose your preferred intensity level that you need for targeting the joints and sore muscles. It is such an excellent experience that makes you feel like human hands are massaging you. The three special zones feel like ridges, and they mimic massage by the palms, fingertips, or fingers applies by a massage therapist.
High quality materials
The Zyllion is a high-density cushion made from high quality and durable materials that can withstand pressure. It comes in a durable bag you can use to carry around. It is the right choice if you are a seasoned athlete or are used to rigorous workouts at the gym.
Cost and value
For the price, Zyllion is a high-quality device that will give you value for money. The regular use of this tool will improve your athletic performance and allow your body to recover much more quickly from post work. It reduces muscle fatigue, swelling and pressure on the joints. It also promotes blood circulation and reliefs from stress, mood, and general well-being.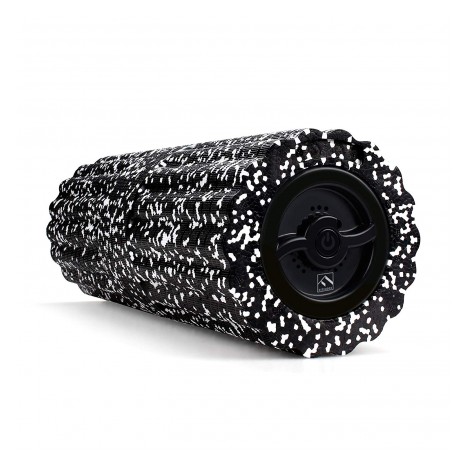 Inside the box, you will find this powerful vibrating foam roller, a charger, and a user manual with straightforward information on how to operate it. It is quite useful, especially if you are a first time user, you will find it pretty much straightforward. The rechargeable battery is a big plus for the FITINDEX since it comes fully charged and you can start right away. Furthermore, the battery has a run time of more than two hours; therefore, you will have enough time loosening those tight muscles. It is a versatile tool suitable for message after boxing, running, Yoga, weightlifting, martial arts, cycling, climbing and much more.
Four-speed setting
The FITINDEX made it to our recommendation list since it has four vibration settings, unlike most on the market which have three. It provides a high-speed vibration necessary for massage therapy after an intense workout. It gives you the flexibility of choosing your speed setting by just pressing on the speed button.
Portable
The FITINDEX is a lightweight device that makes it easily portable. The first impression may be quite misleading since it looks like bulky equipment; however, it only weighs 2.1 pounds. You can, therefore, carry it anywhere for your massage therapy sessions anytime.
Cost and value
The FITINDEX is your most trusted companion, relatively cheaper as compared to other such machines. Nevertheless, it is a high-quality machine that is extremely useful and will give you value for your money.

5

. Trigger Point Performance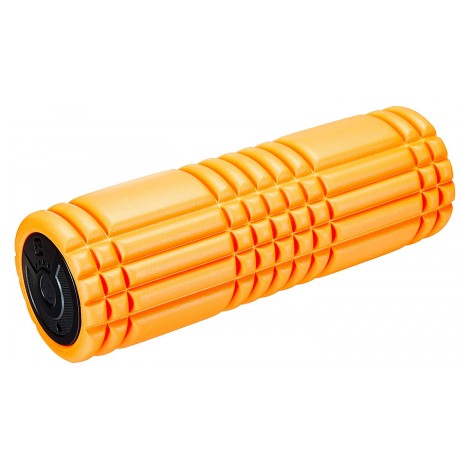 The nitty gritty about Trigger Point Performance is that it a useful tool ideal for massage therapy either at a professional's location or at your home. It delivers targeted relief to central issues that helps in speedy recovery of your muscle pain and tensions after an intense workout or athletic performance. It also helps in boosting the range of motion necessary for movement and body flexibility.
Four vibration settings
This option from Trigger Point Performance is cordless and has a rechargeable battery. It also has four vibration settings that allow you to select your preferred amount depending on your skill level. All these are necessary to help you in excelling in your athletic performance since it speeds up muscle recovery and boosts circulation.
Features
It is a compact device measuring 3.5 inches in diameter and 12" W X 3.5" L. It is a lightweight and only weighs 2.5 pounds. You won't have to worry about it switching off during your session since it has a rechargeable battery that can last up to two hours and comes with an AC charger.
Cost and value
It is a pricey piece of equipment; however, it is quite useful and will give you value for money. It prepares your body for maximum performance by reducing pain on the muscles and tightness on the joints before you embark on an intense workout. It is a good buy worth every penny.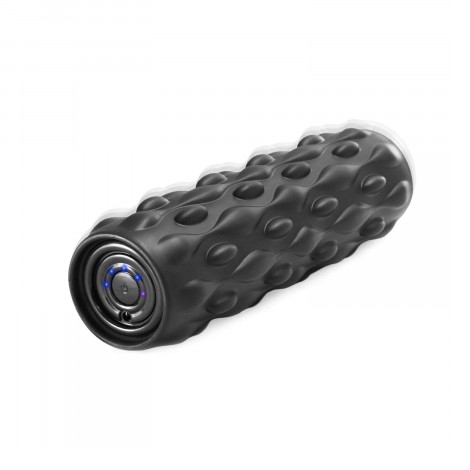 The Vulken is a high-density device that delivers extreme vibration to work on your muscles and help in deep penetration for relieving and loosening tight the muscles. It is a compact size measuring 13 inches, but extremely lightweight and you can carry it anywhere anytime. The package comes with rechargeable batteries that have two hours runtime and an external charge.
Highly effective
If you are an athlete or a personal trainer, certainly quality is the first thing you look at when you buy workout equipment. We highly recommend this product since the vibrations help relax your muscles and tension. Besides, it is an ideal size, not bulky, and can fit perfectly in your gym bag.
Powerful motor
The motor is simply incredible, so powerful and allows you to set different vibration settings depending on the level you are comfortable with. It's perfect for the back, shoulder, feet massage and shakes the entire body.
Cost and value
If you are looking for a low-cost rolling machine, you can take a chance with the Vulken, and a big plus is the extended warranty period. It is a good purchase which works pretty well with four-speed levels, and the material is high quality and easy to wipe off and clean.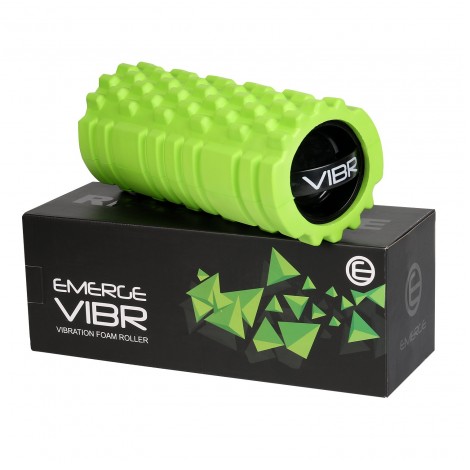 Emerge is an upgrade over the basic rolling machines. It is unique, and you will love the effect it will produce on your muscles after an intense workout activity. It is heavy duty and quite intense therefore convenient for deep muscles tension relief. It works effectively by use of the vibration technology that separates tight knots and quickens the recovery process.
It has a rechargeable battery that also lasts long for up to three hours. Another advantage is the lightweight design measuring only thirteen inches that makes it travel-friendly and you can easily carry it along to the gym.
Three intensity levels
This tool is sturdy and more firm when you compare to ordinary machines. It has three levels of intensity that will target your deep muscle tissue, and switching on is absolute bliss; you only need to twist the latch and plug, quite simple. It is lightweight and portable, you can conveniently carry it around, and a big plus is a handle at the end.
High quality
This product is simply amazing and a deal worth the money. You will be pleased with its quality and the three speeds massage you gently like the human hands and at times, quite deep. It is also easy to use, and we highly recommend it.
Cost and value
Emerge is a highly effective product that is undoubtedly a 100% money back guarantee. Its price is above most options available out there; however, it works effectively by releasing muscle tension and loosening tight knots. You will certainly get your dollars back since it's worth every penny.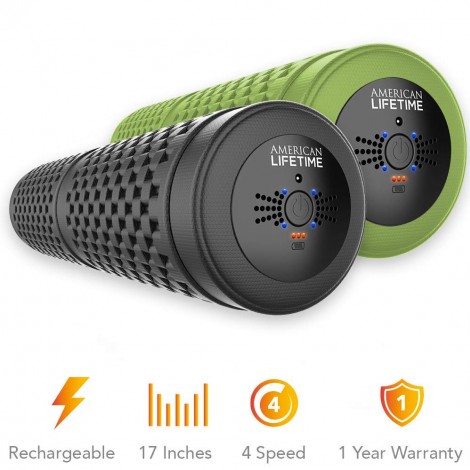 If you have been using basic rolling machines, there is something you are missing, and definitely, you need to try this super deal from American Lifetime. It offers instant relief to pressure on sore muscles and knots in the joints. It is a 17 inches rolling machine that is easy to use and lightweight; therefore, you can use it at the gym or home.
Additionally, it has a charger and a rechargeable battery with a runtime of more than two hours. It has four-speed levels that allow you to adjust to your ideal setting and has a one year warranty period.
Powerful
This vibrating foam roller will produce a powerful massage that you will find more effective when you compare to ordinary devices. The surface has a good texture that is ideal for targeting the tight areas and addressing pain trigger point and helps you in achieving your fitness goals.
High quality
Your satisfaction is guaranteed with the American Lifetime since it is a premium quality trusted by personal trainers, athletes, massage therapists, and physical therapists. The material is heavy duty, durable and will boost circulation hence help you in excelling professionally.
Cost and value
For the price, American Lifetime is a highly effective product that is also a great value. Some products used by athletes may over promise but fail to deliver. This fantastic machine will work on the pain areas, and it works better than an ordinary device. If you are a fitness enthusiast, then you will be impressed by this selection, which also speeds your recovery time.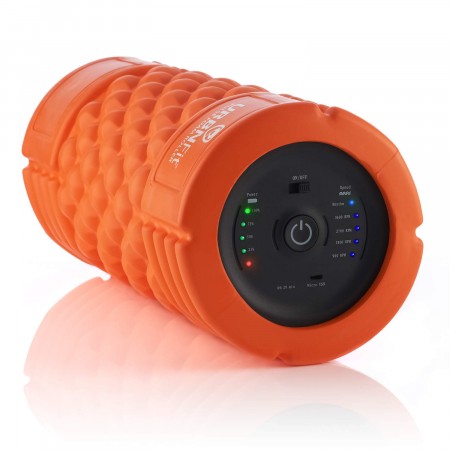 You will fall in love with the vibration and firmness of the URBNFit. It will help you recover pretty fast from your workout and improves flexibility and mobility. It is also useful for circulation and relieves from muscle tension and soreness, thus speeding the recovery process.
If you are a seasoned athlete, a professional trainer, massage therapist, or you are involved in an intense workout, then it's a must-have in your fitness routine. The package contains an external charge for easy recharge, and there is also a PDF guide with instructions of use.
Five vibration levels
On our recommendation list, URBNFit is the only machine with five levels of vibrations that you can choose depending on your fitness levels. These are useful in relieving sore muscles and giving you a relaxing and comforting massage session. By incorporating it in your workout, it will help ease pain in your lower, upper back, calves, and the hips.
Durability
This machine is built to last. It is made from high-quality materials and is absolutely safe to use since it is made from ABS plastic, which is eco-friendly. The outer shell is smooth with tailor-made grooves that reach out to target trigger points.
It will help you optimize your sessions and boost your athlete performance. The rechargeable battery will last long for up to six hours even when you are using the high-intensity option. Recharging is pretty easy, and you only need to plug the USB port and charge for three hours.
Cost and Value
URBNFit is a premium product which is quite useful. Unlike most options on the market, this one here has five vibration settings, and the battery life lasts for six hours. Moreover, it is a good deal worth the money and ideal for post-workout recovery. It costs more than other models; however, it's unbeatable.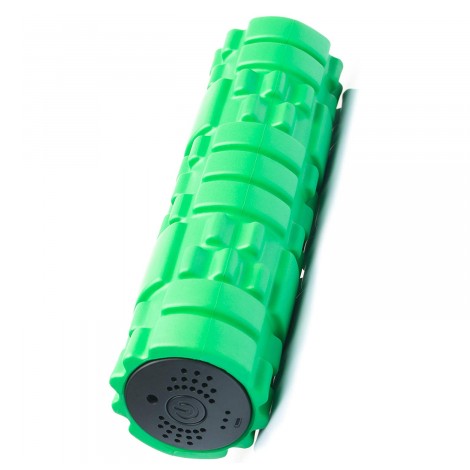 SUVIUS is available in elegant colors for you to choose from. It is a powerful machine useful for relieving tension on the muscles and loosening the knots in the joints. In the pack, you will find the rolling machine, charging cable, user's manual, and a quick start instruction guide.
Effectiveness
This machine has a unique design that helps to target the trigger points for pain. It massages effectively than the use of hands and is highly recommended to athletes by massage therapists. It is ideal if you are involved in an intense workout and is suffering from joint pains and muscle soreness.
Quick charging and ideal size
SUVIUS looks like a big machine; however, it is lightweight, and you can easily carry it to the gym or other places for a workout. Besides, it comes with an external charger for quick charging, and the charge will last for two hours or more depending on your intensity level.
Cost and value
If you are low on budget, SUVIUS is an ideal choice that will get the job done. It is highly effective, made from high quality material and quite firm. It has three intensity levels that allow you to choose, depending on your skills. It is a powerful tool kit for every athlete and useful for massage therapists and personal trainers. For the price, it is a good buy worth every penny.

Subscribe to our Newsletter