Best Foam Rollers Reviewed & Rated For Quality
In a
Hurry? Editors choice: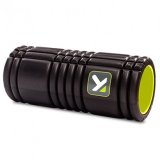 Test Winner: TriggerPoint GRID

The hardest part about
exercising
comes from the aches and pains of tired or tight muscles, both before and after. When it gets bad enough you may find yourself using the corners of your doorways just to get deep enough or buying expensive massage
chairs
that only seem to cut half the pain. Only after you are done, you start wondering if there is another way. Enter the muscle roller and its many uses into your regimen and find that being healthy doesn't have to mean pain. After having done the research and learning just what it can do for your back, even we are truly amazed. So, don't pass this list up without truly taking in all the information we have provided, and find the best one for you!
Standout Picks
Criteria Used for Evaluation
Durability
This is extremely important when pertaining to products made of materials that usually break down quickly and easily. Since most of these are nothing but foam, one wants to know if they will last and continue to be able to be applied as intended. With some of these being a little more expensive than most, you don't want to be putting money on a roller that breaks apart within a few days or weeks. You want to know you'll be able to use it for long enough that it is worth the purchase over other options that might offer similar if not the same results.
With this in mind, when we compiled the list we carefully looked over intended use, and how well they held up under consistent use and found these ten to excel in durability. We also took into consideration how well it held its shape. Some were better than others, but in the end, if used properly, all of them held up and lasted under pressure.
Use
While a foam roller can be used in the same types of exercises, the experience with their use and the amount of use one has with them can become very important when selecting which ones are 'the best'. Not everyone is going to need a firm roller, but those who have already used them for extended periods, or who require them to reach deep tissue, won't find much use for a softer style. Because of this, having a variety of choices in how firm the product is, becomes important. Likewise, the size both in diameter and in length are important depending on the types of muscles and what the person using them needs it for. To best cover these aspects, we chose rollers that had options available and used them for our top ten. Whether the exact type on the list has options, or if it is the brand itself, each of our tip ten has something for every use and varying firmness levels. For more information on how to select one, and what it is used for, check out our additional information and source pages for an in-depth look.
Style
These products come in a grade that speaks of how firm (dense) the roller is, that is, how much give there is in its design. Some are harder and may actually feel like they are causing more pain rather than taking it away, but once they have done their job, your muscles will thank you for it. Of course, as with any exercising equipment, there is the chance of misusing it and actually causing yourself an injury, which is why you should start out light and work your way into learning the correct use of these products before trying to do anything 'hardcore'.
Foam rollers also come in different lengths, diameters and even in different textures. Some even have built-in deep massage nubs which can be great if you know how to use them properly. First and foremost, however, you should always make sure that what the roller feels like to your skin and body is correct for your height and weight. Picking a material that is built for the wrong size and shape can actually cause problems as well and, not to mention, can make using it very uncomfortable.
Of course, if all you are looking to do is help work your muscles to keep yourself limber and lower your pain levels, be sure to look for the products designed for such instead of the exercise rollers. Each type is simply better for use when its design is kept in mind.
Size
Keeping in mind the above, we looked into what makes these rollers valuable overall. The biggest consideration was durability, but other important concepts were in their size and in how firm the material actually is. Variety from a brand became excessively important in these cases, for while each had to be purchased separately, if you were looking for a specific length or rating of firmness, having that choice available would make it much more valuable. Lastly, what was considered to make it valuable, as if it was easy to use, or if it came with instructions on its use. Some of these have booklets, while others have instructions or video's online on what to use them for. When broken down to the components of what they offered, we felt each of these rollers met or exceeded expectations and were worth the money for the product.
Value
As mentioned before, many will think there isn't a way that this type of product could possibly meet cost and value standards- after all at first glance they only seem to be tubes of foam. These handy tools, however, are much more than simply foam tubes you would use to float in pools or have wars with. In fact, while we do not suggest either use, they would actually be likely to cause real injury with the latter. These rollers are compressed and treated in order to hold a much more firm surface so they can better keep form underweight and pressure, after all, they are intended for massage and exercising equipment, not truly play.
Everyone knows that no matter what the equipment used when exercising, you will need to clean the product after. This is even more important for something that goes to as many sections of your body to work as this one does. With most of these products, it's as simple as a damp cloth, and you can use antibacterial wipes so long as they are damp and not truly wet. No matter the quality foam, too much moisture means you run the risk of breaking down the material. If careful, and you follow the proper care instructions, your roller should stay clean and intact for a long time.
BEST FOAM ROLLERS REVIEWED & RATED FOR QUALITY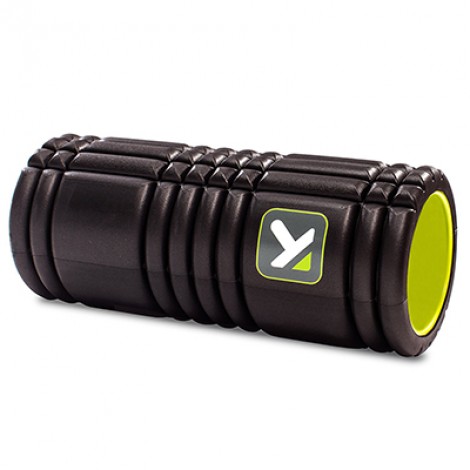 When saw this roller we immediately thought you would need to be an exercise guru to use it. I mean it just looks cool. What we discovered is something completely different from what we expected, and we think you will appreciate it as much as we did.
Great for loosening muscles
You don't have to be a gym person to experience stiff muscles. In fact, for the people out there that sit at a desk, this isn't a bad idea for you either. TriggerPoint good for easing those pressure points along your body that tend to knot and bunch. Using your own body weight to your advantage is a nice trick. It's also not as hard as it sounds.
Portable
All the grids available are easy to transport. If you are like some of us you will find yourself preferring this roller to the one at the gym or even taking it with you to work. It can really ease the tension on that lunch break. Where ever you go, this gadget is lightweight and easy to take with you.
Firmer than other rollers
While some of the products we looked into had a tendency towards over softness this one did not. TriggerPoint has managed to come up with a harder surface that gets the job done without causing new pain. That said if you are looking for a roller for the first time, this might be a tad too firm.
Cost and Value
Ok, we know we sound a bit like Goldilocks. That one is too soft, this one is firm, but the reality is you need what works for you. This was a product that those with experience really seemed to enjoy and it definitely gets the job done. It's a little above mid-grade on the price range but we are ignoring that because there are multiple size and color options. At the end of the day, it's a great product for the experienced roller.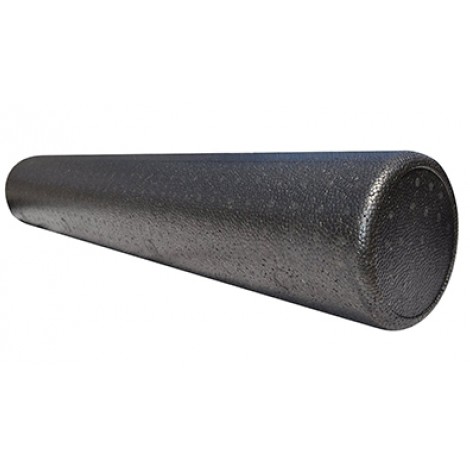 We are always looking for a way to stretch sore tired muscles. We would try yoga but, we just aren't bendy enough to put our head…well we aren't bendy enough. So, we decided to try this device and see if it was all it's cracked up to be.
Size options
Luxfit came up with a nice little contraption here. It has a few size options in case you want to isolate a specific muscle group or your too tall to use another. Sometimes we found one is just easier to use than another. Whatever your reason it is nice knowing the options are there.
Durable
This may seem like an obvious thing, but it really isn't. Some of the contraptions we checked into were made of a softer foam, which just doesn't do well when it comes to wear and tear. Luxfit manages to make it happen though, you won't have to worry about this falling apart. It's a nice strong cored foam.
Cost and Value
Overall this is a nice inexpensive gadget. It does not have the impressive list of options some of the others do but what it lacks in that category it makes up for in durability and usefulness. You can do a lot worse for your money than this product.

3

. AmazonBasics High-Density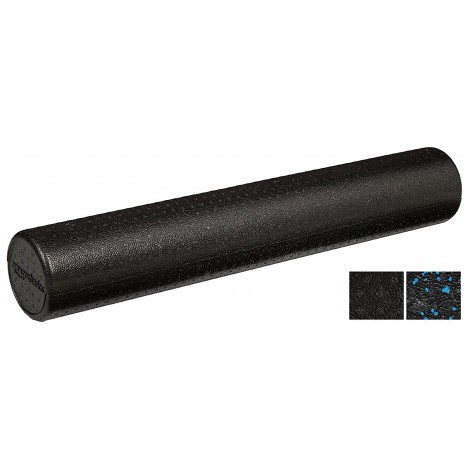 Not all of the gear we have on this list falls under the good for first-time user category. This is one of those times. Don't get us wrong we aren't saying you can't give it a try but be aware this is made for experienced users.
Lightweight
Ok, we know it's foam but that doesn't mean it can't have weight. If you have ever tried to pick up memory foam you know what we mean. This apparatus manages to be solid without being a pain to move around or carry. This can be important if you want to take it with you when traveling or moving it around the house to keep it out of the middle of the floor.
Helps with long exercise
If you are somebody that works out regularly you know what it feels like to have the burning sensation after upping your game. This can help with that by stretching you out and allowing your muscles to warm up before then cool down after. It's kind of like doing that extra lap around the track to let your legs slow down and not cramp after.
Cost and Value
This one potentially had the opposite problem of some of the other rollers. It can actually be a tad on the soft side. If you have tender skin that might be what you are looking for which is fine. The fact that this is durable, lightweight, and is nice to look at means the cost is well worth it. It comes in at the lower end of the price spectrum which makes it very affordable.

4

. Rumbleroller Deep-Tissue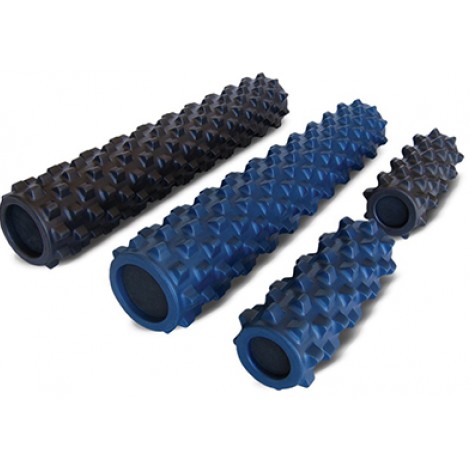 This one is not meant for the faint of heart. We say that not only because of its appearance but the overall aggressive looking nature of the implement. Don't let it scare you though, we promise its powers are used for good not evil.
Meant for deep muscle massage
While most of these are meant for helping with needy muscles, not all are going to have that something extra. This appliance is covered with foam pyramids that allow it to penetrate deeper into the muscle mass without being sharp. It ends up being the equivalent of a deep tissue massage compared to the lighter feel of the Swedish.
Good for back issues
Another positive mark for this roller is its ability to really work through those tight back muscles. Knots that would be unreachable through standard means have no choice but to take the work this appliance puts out. It may make you question your decision at first but once you are done and can move without that ache in your back all you will say is, "It hurts so good.".
Cost and Value
We found this mechanism to be on the high end of the cost scale. Saying that the high end on this list is not that profound. We understand that everyone had pockets that differ in depth, so we won't judge if you don't want to put out the mullah. Despite that this is a nice heavy-duty machine that will get all those hard to reach places and leave you coming back for more.

5

. Rolling With It Professional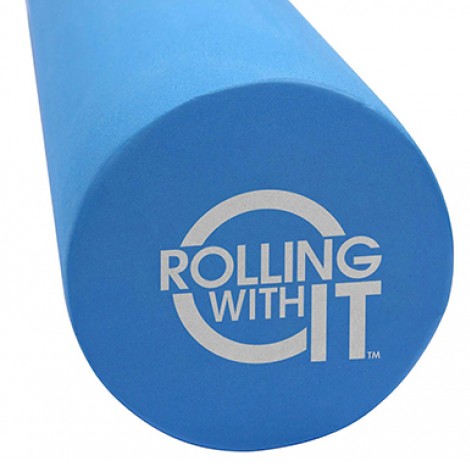 Here is one for the beginners. If you are looking for a roller and are not sure where to start this is it. It's not overly firm like the deep tissue versions and not so soft that you will have to deal with it wearing out after a brief amount of time. If you think you might be interested check out what we had to say below.
3 Sizes available
I know they say that size doesn't matter but it this case it might. When you are using one of these you want the correct length and width to use on the various muscle groups. Some people find one size and just deal with it while others have a couple of different ones to make things easier. Whatever your preference you have multiple options here.
30 Day Warranty
We always love this kind of thing. If for any reason you are not completely satisfied with the product, they will refund your money. It's always easier to have faith in a product when the company that makes it has faith in it as well. I mean who doesn't appreciate a good guarantee? I know we do.
Cost and Value
This is another time that cost is based on which version of the product you choose. Overall the cost falls into the mid-range and seems to be well worth the investment. With the varying sizes available and the benefits of the appliance, in general, we think you will find this one a good investment.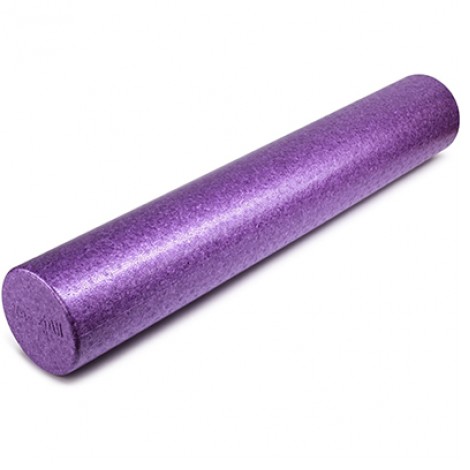 Once again, we come across a product with several options. This high-density fabrication allows for the same deep muscle usage as others but does not have the nobs to assist with penetration. That said this is another one not meant for a beginner.
1 Year unconditional warranty
A nice thing about this item is the fact that if you are not for any reason satisfied with this product you can return it for a full refund. If it's something simple like it arrives damaged you can let them know and they will send you a replacement free of charge as well, but we were impressed with the one-year warranty.
Four sizes to choose from
While some of these have various sizes available not all have this number of them. Four may not sound like much of a choice pool but when you consider all the areas of the body and the differences in them it isn't a bad thing to be able to pick and choose.
Cost and Value
We are happy to say that this is on the cheaper end of the list. While you have some options such as color and size you only have one firmness with this model. However, that seems to be more than enough in our experience and we think you will find everything an experienced user would be looking for.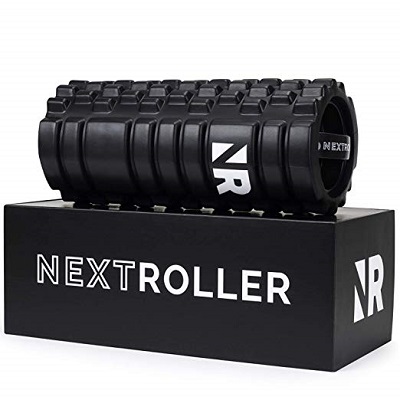 When we looked at this artifact we were pleased with its unique design. Unlike most other products that fall into this category, this one has a plastic core with the foam wrapped around. The design makes it a different experience from others like it.
Cleans Easily
Cleaning this type of item isn't something that is normally focused on, but we felt it was important to mention. A simple warm cloth will be all you need to wipe this down without causing any issues of breakdown. You can wipe it dry with a towel or just let it air dry and you are all set for your next round.
Instructions/exercises on website
If you are new to these types of things a good chunk of your time can be spent trying to find people or videos to help you learn the best way to use one. NextRoller had resolved that issue by providing detailed instructions and educational videos right on their website. All you do is go to the site and click on the picture to find numerous ideas to help you get started or even help you advance.
Cost and Value
Far from the most expensive confection listed it seems to us to be a nice buy. It comes with a lifetime guarantee, is durable and easy to handle. With the instructions available on the website and its ability to help with even deep muscle pain, you will definitely appreciate this roller and feel it is money well spent.



If you ever have chronic muscle pain or are just looking for a good cool down after your workout this is a good choice. This is another one with the variable textures on it to allow for better penetration of your muscles and sore spots. Keep reading to find out the other groovy details about this device.
Comes with instruction book
For those of us that were new to this, it was a joy to open this up and find a detailed instruction book. Having something like that is really great to put right next to you on the floor and double check what you are doing. The included book helps to ease a first timers journey into the world of these magical contrivances.
3 Different firmness options
Although we appreciate a pretty outside as much as the next person that isn't all we are looking for. We found out that yes this comes in three different colors, but the colors are actually how you can keep track of the firmness level of the product. Since not all bodies are created equal and that includes how tough your skin is we liked having the option to use something lighter on certain areas and heavier on others, without running the risk of mixing them up.
Cost and Value
This piece of merchandise should be considered a real commodity. We liked the 30-day money back guarantee and the various firmness options. Gimme 10 seems to have excellent customer service who will answer any questions you have, and to top it off the in-depth instruction book provides the pictures right there for an easy reference at your fingertips.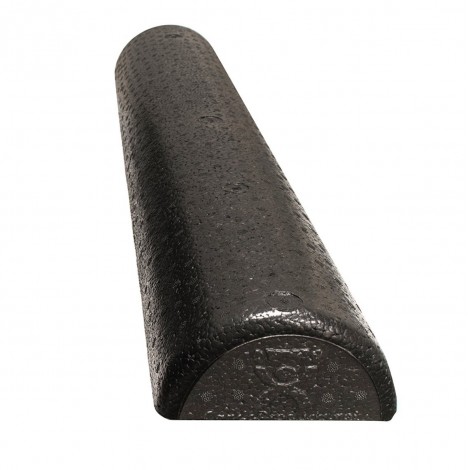 Up until now, we have only shown you options for rolling only. Some exercises require something that will sit still, and it can be hard to do that on a standard round product. Well, this one gives you the option to Rock or Roll. See what we did there?
Two shape options
The only time we have been able to find one of these gizmos with a truly different shape was when we found this one. The nice thing is the other shape is a half round meaning you have a flat edge that allows it to be still. This is great for stretching or using it as support that won't move around on you.
Medical grade use
Even though most of these could be used in a rehab style situation this was the only one that actually listed it as a viable option. For some people, this would give an added level of comfort and if you are one of them great. We think it is nice that this is considered but safe enough and durable enough to be used in a medical setting. It really gives us a CanDo attitude.
Cost and Value
Keeping in mind that this is medical grade and the different shape, size and material options this is on the lower end of the cost scale. There are 6 different materials that you can choose from based on that you want to use it for, and one of them is antimicrobial meaning it will be less likely to carry germs and therefore odor. After considering all the options this seems like a good purchase and something you can use time and again without issue.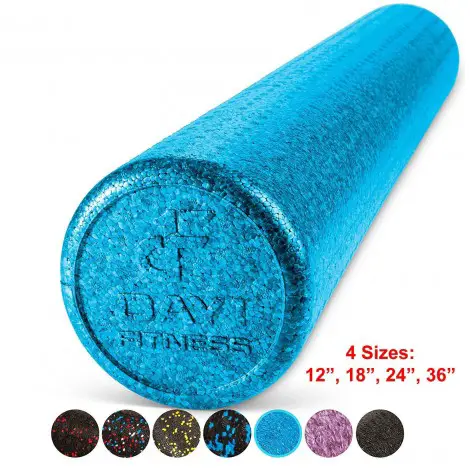 When it comes to high-density rollers Day 1 Fitness is definitely ranking up there. It has multiple features available to choose from and a nice solid build. Capable of dealing with those of us that have a larger build made us want to take a closer look.
1-year replacement/30-day money back
On the off chance, you buy this, and it is not what you were looking for Day 1 Fitness have provided a 30-day money back guarantee. In case that wasn't enough for you, they also added a 1-year replacement option. That means if something happens to your roller and you are past your 30 days just give them a call and they will send you a new one.
Can handle up to 300 pounds
We had a hard time finding true weight limits on most of the products listed. Most would only give a vague reference to "bigger" or "larger". We get that in today's times you need to be as politically correct as possible, but people like to know what is what. That said this one can handle up to three hundred pounds and still hold its own. That is a nice way of saying you can use it even if you are an Amazon or perhaps a Hercules.
Cost and Value
7 colors options, 4 sizes available, and can handle up to 300 pounds. We almost feel like we are making a list of superheroes as opposed to a list of options for a health apparatus. The price is right on this as well, and with the warranty, you really could do worse. Might be hard to do better.

Subscribe to our Newsletter