Best Gym Bags Reviewed & Rated for Quality
last updated
Feb 25, 2019
You need a gym bag that is efficient, that can carry everything that you need to bring around with you, but that is also professional and stylish. It can be tough to determine which ones are actually high quality, and which ones are simply advertised as such. That's why we've compiled this list, a look at the very best that you can buy. Obviously, with something as subjective as a personal accessory, no one can be established as the definitive best product. Whatever your personal needs and preferences are, you should be able to find something on this list that will satisfy your needs and enhance your gym experience.
In a Hurry? The test winner after 19 hrs of research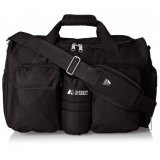 Everest Wet Pocket
Why is it better?
Special wet pocket
Resistance to almost any kind of damage
Numerous exterior pockets and several interior compartments
Compact design
Well ventilated
In a
Hurry? Editors choice: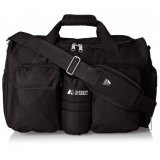 Test Winner: Everest Wet Pocket

3
Researched Sources
22k
Total Readers
11k
Reviews Considered
19
Hours Researching
10
Products Evaluated
Size
Materials
Style
Breathability
Value
By Default
In Depth Review Top 10
Everest Wet Pocket
Adidas Team Speed
Mier Backpack Duffel
Carhartt Legacy
Adidas Squad III
UA Storm Undeniable II
Adidas Defender II
Herschel Novel Duffel
5.11 Tactical NBT Mike Duffel
Kuston Sports Gym Bag
Table of contents
Criteria Used for Evaluation
Expert Interviews & Opinions
Other Factors to Consider
Frequently Asked Questions
Sources
Criteria Used for Evaluation


Size
Clearly, the capacity to actually carry stuff is the most important quality that a gym bag can possess. Ultimately, the primary aspect of a gym bag is actually the thing that isn't there: the empty space in the middle where your stuff can go. For the most part, the larger the gym bag, the better, as it's capable of toting around more and more the bigger it gets. However, not everyone's workout or athletics require a large amount of gear and having a big bag with a bunch of empty space is not only a waste of money and material, it can also be very bulky and cumbersome. The ideal size of a gym bag is entirely contingent on the athlete who is acquiring it. A busy professional who needs room for a pair of sneakers and a change of gym clothes to work out before work is going to have extremely different size considerations than a hockey player on his way to a game. Figure out exactly what you're going to need to be carrying around at your most burdened and judge the size of the bag that you're getting based off of that.


Style
If the only thing you were getting a gym bag for was to chuck all your stuff into it, then you could save a lot of money by just getting a reusable grocery bag and leaving it at that. Of course, that's not an ideal circumstance; anyone who's ever dumped out an entire bag and sifted through the junk trying to find their keys can tell you that. The best gym bags will have all sorts of features and functions that will allow you to better organize your stuff, keep what needs to be kept separate, and protect your gear while you're in transit. Some bags have far more design efficiency than you really need, though, so judge your design in the same manner as your size, figuring out what it is you'll be likely to be carrying around. For every pocket or compartment on a gym bag, identify what you'll be keeping in there. That busy professional probably doesn't need a tactical gear bag with storage space for firearms, but they might want a few extra compartments to keep work clothes clean and separate from gym clothes. The functional aspect of the design is all about personal lifestyle and preference.
Style & Look
The design in terms of style is probably the most subjective aspect of gym bags, but it's still something that can be moderately easily judged. As a professor of mine once said, it might be hard to tell if something's good, it's very easy to tell if something's bad. Ugly bags are just that, ugly. Some of them have functional aspects that make it worth it, but if you care about your appearance, you don't want to be carrying around an ugly bag. An attractive one, however, is all in the eye of the beholder. You might prefer the athletic look of the Team Speed, the sleek, urban look of the Novel, or the timeless rugged workman's style of the Legacy. We've done our best to collate the best-looking bags around in our list, although there are some that may disagree.


Materials
A bag is ultimately no more than the materials that it is made up of. If a bag is made with cheaper, often synthetic, materials, then it won't hold up as well as you need it to and won't provide you with the best value. That's not to say synthetic materials are necessarily bad; some of the strongest materials around are synthetic. Just make sure that you know what it is you're getting; whether your gym bag has synthetic nylon or an all-natural hemp exterior, do your homework and be sure that it's high-quality material.


Breathability
Gym stuff smells bad. This is a fact. But it smells a whole lot worse when it's cooped up inside a bag, all stuffed together in with moisture, allowing all kinds of bad bacteria to thrive and stink. Many of the best gym bags have a decent ventilation system, allowing enough air in and out of the bag to prevent a serious build-up of nasty smells. Try to get a bag that has decent ventilation, especially in the shoe compartment, if it has one. Keep in mind, though, working out is an inherently bad-smelling activity, and you're not going to eliminate the smell entirely just by having a ventilated gym bag.


Value
It's not exactly a function of the bag itself, but when speaking with any consumer, it would be remiss to ignore the cost. The price of an item is a major factor in whether a person will buy it, perhaps the most important factor. We've tried to avoid putting any overpriced bags on our list, and any of the more expensive bags do have reasons to be more expensive. With a wide range of prices for quality bags, you should be able to find a good one to fit your budget.
Expert Interviews & Opinions
Most Important Criteria
(According to our experts opinion)
Experts Opinion
Editors Opinion
Users Opinion
By Default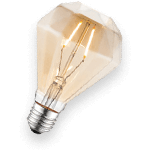 Keep it Clean
Clean your gym bag out once in a while. Not just emptying out the mess, but really cleaning it out. Not only will this help reduce the risk of bacteria buildup and odor, but this will help the longevity and life you get out of the bag, too.
Depending on how often you use the bag and the type of activity you do/gear you use, your bag may call for a clean up more often than others. Use your best judgement.
Size Preference
The best size is entirely dependent on what you need to use the bag for. Team sports players, people who trek in the wilderness, hardcore gym nuts, they're all going to need a big gym bag, but if all you need to transport is a change of clothes, you can go light, saving yourself a literal weight off your shoulders, and probably some money to boot.
Other Factors to Consider


Portability
A bit of an afterthought for many, the straps of a gym bag are actually a very important factor. That's not because it's necessarily more important than other aspects of the bag; they're not. However, because the straps are the part that you interact with directly when you're carrying the bag, bad straps have a tendency to be far more annoying than a bad zipper or a small tear. In looking through negative reviews of gym bags, there is no one aspect that is more commonly griped about than uncomfortable, non-functional, or even just plain loud straps. When getting a gym bag, try looking through reviews and see what other people have thought of the straps. If there's a lot of bad strap buzz, and you think that might cause you major annoyance, then it's probably wise to look elsewhere.


Support
Some people will complain that a bag's bottom isn't sturdy enough and doesn't do a proper job of holding up all of the stuff that is kept inside. Others have an issue if a gym bag is too rigid, and therefore doesn't fit into a gym locker properly or is a burden to carry around. In this matter, you can't really have it both ways; either a bag has a nice sturdy bottom and can't be compressed very well, or you can scrunch it up real tight and fit into any space at the cost of a saggy bag bottom. Most brands will boast of one or the other; just know that you have to make a choice here and go with the type of bag that you think will be more likely to suit your needs.
Frequently Asked Questions
q:

What's the best place to buy a gym bag?

a:

Where you purchase your gym bag should largely depend on where you are most comfortable buying things. If you need a more tactile experience and want to feel what a bag is going to feel like over your shoulder or see in person how much space it has inside, then you should probably go to a sports goods store to buy it. However, if you've read this list, and you've already decided on one bag that sounds really attractive to you, there's no reason why not to buy your gym bag online.
q:

How do I clean a gym bag?

a:

Many bags that you get will be machine washable, so you can just chuck them into the washing machine to clean them out. Make sure, however, that your gym bag does say that it's machine washable; if it's not, you could do damage to the bag if you try to. In that case, all you really need is a wet cloth, maybe some disinfectant spray. Just wipe out the material, thoroughly washing the inside and outside, then put it out in a warm place to dry.
q:

How long do gym bags usually last?

a:

Although the durability of various bags is different, pretty much any bag you get should at least last you for a few years. Some of the more sturdily built ones will last much longer than that, potentially decades. If you get a bag and it starts falling apart in the first couple of years, then you definitely have a defective product; many companies will offer warranties against that very thing.
q:

Should I keep dirty shoes in a gym bag?

a:

You can, but the best gym bags for runners are bags that have separate compartments for shoes, allowing a natural way to keep them separate from the rest of your stuff. We've highlighted a number of different bags who have exactly that sort of compartment, but unfortunately, it seems that many of them are unsuitable for larger shoes. If you are a bigger person, it might be best to check to see if your shoes will fit into the bag before committing yourself to purchase one.
q:

What strap options are available for gym bags?

a:

Generally, there are a few options available. The two most common are shoulder straps, which go over one shoulder to take the weight, and regularly carry straps, which you have to hold in your hand. Most bags that have one, also have the other, to allow you to carry it in different ways. Some other bags will also have a customizable backpack mode, allowing you to sling the straps of the bag over both shoulders and wear it as a backpack.
q:

Should I use a gym bag for other purposes?

a:

Gym bags are extremely versatile and are only really called gym bags because they're designed with that purpose in mind. If you want to use a gym bag as a school bag, as a travel carry-on bag, for whatever purpose you can imagine, then go for it. Just try to clean out the gym smell before bringing it on a plane with you.
q:

How much space do gym bags take up in storage?

a:

The answer to this one varies based on the structure of the bag. Many more flexible bags will be able to fold up easily and get tossed in the back of a closet or bottom of a drawer. Some people will prefer a bag with a sturdier bottom, however, and those bags are a bit tougher to store inconspicuously.
q:

What's better, zippers or Velcro?

a:

Some will swear by one, some by the other. Truth is, there are advantages and disadvantages to both. Zippers can get caught easily and can be difficult to work with sweaty gym hands, but they are much more secure than Velcro. Velcro is more reliable and easy to use, but it also won't necessarily hold all of your stuff in if the bag flips upside down or something like that.
q:

How much should a gym bag cost?

a:

The price of gym bags can vary pretty widely. At the less expensive end, you're looking at an expenditure of fewer than twenty dollars, but some of the really high-class bags can easily go for more than a hundred. Generally, sixty dollars is the top dollar amount for most good bags, and if you go much above that, you might just be paying for the brand instead of quality.