Best Vacuum Sealers Reviewed & Rated for Quality
last updated:
Jul 24, 2019
A vacuum sealer will suck all the air out of a bag and seal it shut so that it stays out. This will allow your food to stay fresher for much longer. No matter how good you think you are at getting the air out of you Ziploc before storing it, you just can't compare to a vacuum sealer. Food that is vacuum-sealed will last for much longer no matter how you store it - fridge, freezer, and pantry items. While there is no hard and fast rule for exactly how long something is good, refrigerated and pantry foods will often double their expiration dates while freezer items can last for up to five times as long!
In a Hurry? The test winner after 12 hrs of research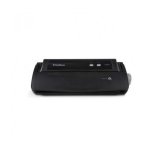 FoodSaver V2244
Why is it better?
The sealing strip is extra wide
Sealer is handheld
Can seal bags, canisters, and containers
Can change the seal to work for either dry or wet food depending on what you're sealing
In a
Hurry? Editors choice: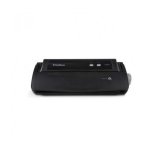 Test Winner: FoodSaver V2244

11
Researched Sources
8k
Reviews Considered
12
Hours Researching
10
Products Evaluated
Model
Accessories
Value
Size
By Default
Best Vacuum Sealers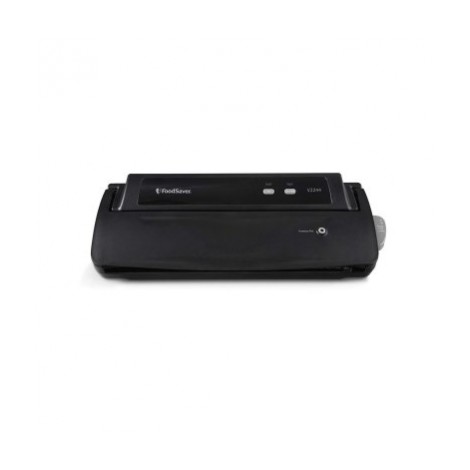 The sealing strip is extra wide
Sealer is handheld
Can seal bags, canisters, and containers
Can change the seal to work for either dry or wet food depending on what you're sealing
Spring for retractable hose may not work correctly
Can be hard to line up correctly to get a good seal
Prep yourself to throw away less food and save money! This vacuum sealer works to remove any air remaining in the bag and by so doing will keep your food much fresher for longer. Air is the main cause of molding and spoilage and removing that will help to preserve room temperature and refrigerated foods for twice as long, and frozen foods for up to 5 times longer.
Sous Vide
This vacuum sealer comes not only with the sealer itself and a hose, but also comes with FoodSaver specific bags for you to use. Everything that comes with your unit and any subsequent FoodSaver items you purchase are sous vide safe. What that means is that you can simply put your sealed food, in the plastic, to cook sous vide style. The seal won't break and the packaging is safe to use in the heat.
Food Prep
Do you struggle to food prep because the food goes bad or gets soggy and doesn't taste as well once the week is halfway over? Owning this vacuum sealer solves those problems. You can cut all your fruit up at the beginning of the week and eat it throughout. The same goes for preparing your meat and vegetables. Keep them protected, help them stay delicious.
Cost and Value
This is one of those appliances that will require a bit of initial cost but will pay for itself very quickly. When your purchase directly affects the amount of food you throw away positively, you will ultimately be buying less food and throwing away less money. Your return on investment for this FoodSaver is excellent.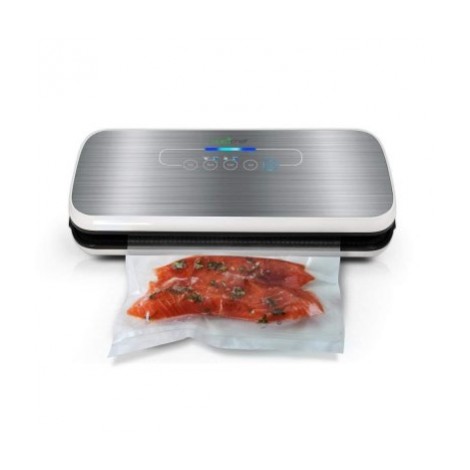 A sleek, contemporary look
Comes with the sealer, air suction hose, wine stopper cork, as well as a number of bags
Really helps with meal prep
Very easy to clean and stain-resistant to boot
Customer support is sub-par
Can be hard to get it to seal properly
This unit by NutriChef is sleek and looks good on pretty much any countertop. It comes in black or silver and has been rigorously tested to ensure that it will make your food last longer. It is very easy to use and clean and features one-touch automatic operation. The housing is stain resistant and won't be absorbing any rogue spills.
Reusable and Waterproof Bags
The bags that come with this unit are both reusable and waterproof. Once you've used them one, simply clean them out with dish soap, like you would any other dish, let them dry, and use them again! Obviously, they won't last forever, but the ability to get more than one use out of them is huge for both your pocket and the environment.
Dry and Moist
It is important to be able to differentiate from dry and moist foods as their needs are different. This vacuum sealer will both get rid of any added moisture for dry ingredients, like nuts, and reduce any remaining oxygen from wet ones like soups.
Cost and Value
It is hard to say that a vacuum sealer doesn't have a good cost to value ratio as they will ultimately save you money in the long run. They're like the gift that keeps on giving. This one is fully automated and easy to use. It looks good and works well and will really make such a difference in your food and your wallet that your only regret will be not having bought it sooner.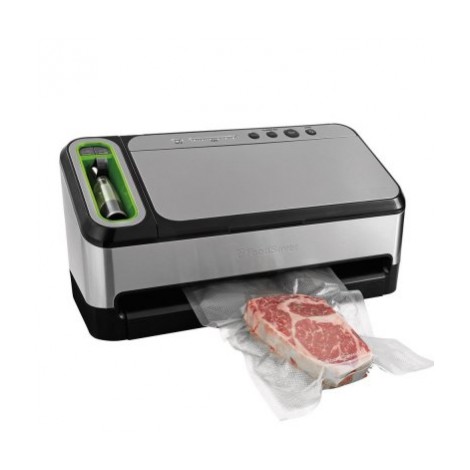 Creates an airtight heat seal
Has automatic bag detection
The drip tray pulls right out and can be thrown in the dishwasher which makes cleaning a breeze
Includes a handheld retractable sealer
Retractable cord struggles to retract at times
Doesn't always readily sense bags that need to be sealed
This vacuum sealer will do it all. It senses, vacuums, heat seals, and even comes with a handheld sealer to assist with zippered bags and other various containers. It also comes with a starter kit so you can begin preserving food the day you get your sealer. No need to wait for other pieces or order anything separate, at least initially.
Fully Automated
This unit is fully automated. What that means for you is that it will sense the presence of a bag, sense the food type, and then seal the bag appropriately for you. The seal it creates will be airtight and perfect for the type of food you are preserving.
Retractable Handheld Sealer
Incorporation of the handheld sealer is a genius addition. It prevents you from having to buy attachments and allows you to seal so much more than just a bag. You can also seal zippered bags, canisters, containers and various other FoodSaver accessories such as the Quick Marinator, jar sealers, and wine stoppers.
Cost and Value
If you want a vacuum sealer that does it all, you will ultimately be paying for it to do so. While this unit doesn't come cheap, it does do what you normally need a couple of different tools to do. Combine that with the price of all the food that you'll be saving and this vacuum sealer will eventually pay for itself.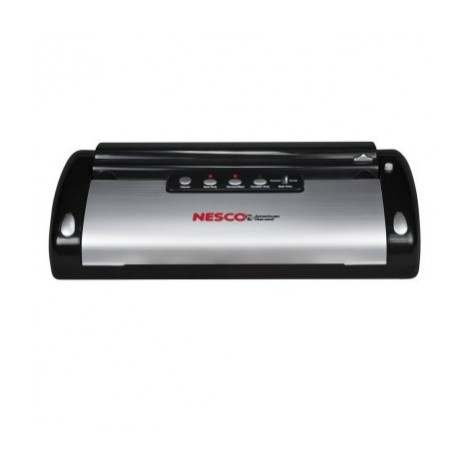 Has a bag cutter
Has storage for both the cord and roll
Gives you the ability to customize your vacuum and seal
Will allow you to use bags up to 11.8 inches wide
Bags must be lined up perfectly at the mouth of the sealer or it won't form a proper seal
Lacks consistency
This vacuum sealer offers one-touch easy operation and will even shut itself off when not in use. It has space to store it's own bags and even comes with a bag cutter built right in. It will go a long way in helping you to save money, waste less food, and master the art of meal prepping and preserving food.
Problem Solving
This system has features that answer many of the complaints found for other ones available. While it does have preset seal options, you do have the choice to seal only and not vacuum all the air out - which comes in handy if it's crushing your food. You can also extend the seal time so that you get a little more of a solid seal for wet food items or thicker bags.
Storage Space
If you are looking for a unit that has a relatively small footprint and takes up minimal kitchen space, this one is a good option. It has a storage area for an extra roll right inside and even includes an area for cord storage. No need to keep those things separate or have them laying around, this Nesco Sealer will keep them neat and handy.
Cost and Value
This is a very inexpensive vacuum sealer. Add on top of that the fact that it also comes with a starter kit and you are definitely getting a good deal here. It works well, will preserve your food well, and after time will have itself paid for in food saved. Once you start using it, this is a purchase you will be more than happy you made.
5

. FoodSaver with Bonus Handheld Sealer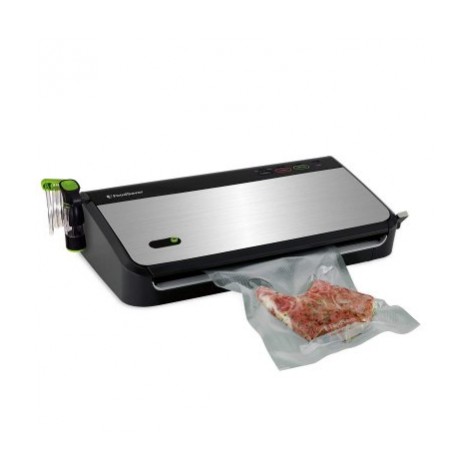 No need for additional attachments as it comes with a handheld sealer
Has an extra-wide sealing strip
The handheld sealer can help to marinate food in minutes
Allows you to have complete control over vacuuming and sealing
Does not have replacement gaskets available
Must pay close attention to instructions and food types or there will be failures
If you are looking for a high-quality vacuum sealer that seals well enough to cook sous vide style, this should definitely be on your list. It is simple to use, the drip tray can be put in the dishwasher and the sealing strip is extra wide. It also comes with a handheld sealer that will greatly expand your uses.
It is as Easy as 1-2-3
This machine is straightforward and not at all complicated to use. All that you have to do is open the sealer up and place your filled bag with the open side towards the sealing channel, next you want to close and lock the lid, and finally push the vacuum and seal button and viola! Your food is now sealed and will last so much longer than it would have otherwise.
All the Extras
When you make this purchase, you get a lot more than just the sealer itself. As mentioned earlier, it does come with a handheld sealer so that you can seal zipper bags and canisters as well. It also comes with a clip to hold that sealer. Not only that, but you will also get one big heat seal roll and 10 bags of various sizes and styles. All that you will have to do is have the food before you can start sealing!
Cost and Value
This unit falls about mid-range price-wise. It is a little fancier than a small, quick use unit. However; that also means that it is a little sturdier and will last you a little longer. Ultimately, your money is well spent here because it is a functional appliance that will pay for itself in not much time - particularly if you are in the habit of sealing meat.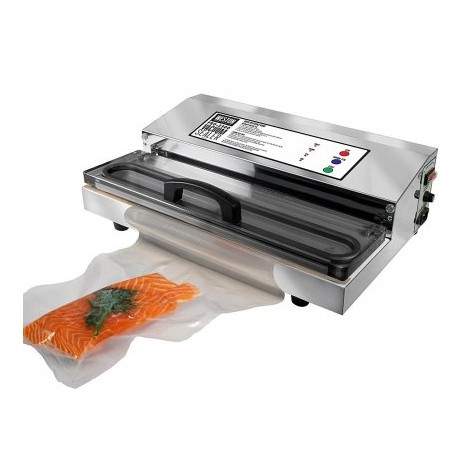 Has a double piston seal bar
Features a 935-watt engine
Has an extra-wide 15-inch seal bar
The motor is fan-cooled so that it can be used continuously with no overheating
Big and takes up a lot of space
Will not vacuum seal FoodSaver bags
As this is a commercial-grade sealer, you can expect to get commercial-grade quality. It is bigger than any of the others we have discussed so far and boasts a powerful motor and a cooling fan so that it can keep going as long as you want it to. It has both automatic and manual modes and is a countertop model. It is made of stainless steel so not only does it function well, but it also looks good while doing so.
See-Through Acrylic Lid
The vacuum lid on this machine is acrylic and see-through. That allows you to see the alignment of your bag on the sealer and know that everything is where it should be. In addition to that neat feature, it also has LED lights that show what part of the process it is at so that you have another visual cue.
Pick Your Mode
A very neat feature found here is the ability to pick your mode. You can simply use automatic mode by lining your bag up on the sealer and pushing go. However; if the food you are sealing is a little more delicate or requires special handling, you can simply do so yourself by utilizing the manual option.
Cost and Value
This unit is of commercial grade and that doesn't come cheap. However; because it is commercial grade it is much more powerful and will seal with greater assurance and speed every time you use it. You will be paying a pretty penny for it upfront, but if you are serious about your sealing game then this unit is a game-changer and absolutely worth it.
7

. FoodSaver GameSaver Outdoorsman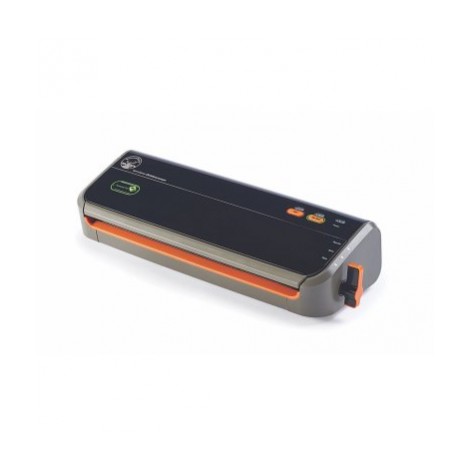 The one-touch operation will start the vacuum and then automatically seal it once it senses all of the air is out
Auto seal features allow you to create custom-sized bags
Is perfect for sealing items that weight 2-3 pounds such as fish filets or waterfowl breast
Will go for 40 consecutive seals without needing to take a break
Does not have the "look" of an appliance that would sit out on a countertop
Does not have role storage or a cutter
This is a vacuum sealer that is meant with the outdoorsman in mind. It is portable and powerful enough to process up to 120 pounds of meat without overheating. It is the perfect companion for hunting or fishing or even for use in the kitchen if you'd like a smaller unit that is easily stored when not in use. It has an extra-wide seal that will create a strong, airtight seal every time.
40 Consecutive Seals
One of the biggest perks of this machine is that it can seal 40 times consecutively without overheating. It is largely for this reason that it is specifically marketed to outdoorsmen who create large amounts of meat in one go. However; this makes it great for those who simply buy in bulk as well. Very often you can get everything that you need to do in that many seals and move on with your life. However; if it does end up taking a little more than that, it will simply need a 20-minute break before it is able to resume again.
Great on the Go
This unit is lightweight and easy to use. It is perfect for use while camping, in your RV, at the cabin, or simply at home. You can take, store, and use this vacuum sealer wherever you need or want to.
Cost and Value
Creating a machine that will seal 40 times consecutively without heating up, is easily transportable, and still powerful enough to create hard seals is not a small task. However; this unit does fall mid to low end of the pack here. It is absolutely worth the price and even more so if you want it to be a little more flexible than your standard sealer is.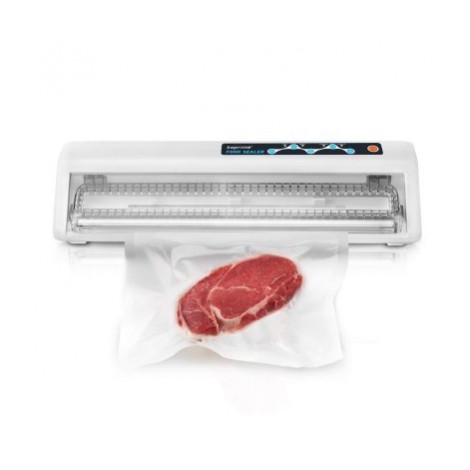 Very inexpensive
Easy and intuitive to use
Has a transparent lid
Comes with both a warranty and a starter kit
Is a Chinese product, and as such either works brilliantly or hardly at all
Bags that come with the unit don't work great
This is a great sealer for beginners. It is small and lightweight, easy to store, and easy to see what is actually happening as it's sealing your food. The cable is removable to assist with easy storing and it comes with a starter kit as well.
Four-Setting Options
To best seal your food, this unit has 4 different options that you can preselect so that everything works better in preserving the food - from the vacuum pressure to the strength of the seal. You can choose dry or moist so that it knows if moisture is going to be an issue. You can also choose gentle or normal so that donuts and the like are perfectly preserved but so are your steaks.
Great For Beginners
The lid of this Toprime sealer is see-through. This is perfect if you are just starting your food sealing journey and need to ensure that your alignment is just right. When you can see what is going on, it makes a big difference in the learning curve and helps you to understand why things work the way that they do.
Cost and Value
This unit is the least expensive on our list. It is a great sealer that is perfect for those who are just beginning. It is capable enough and has enough options to suit you well. Price often reflects the quality and that is also the case here, so as long as your expectations are set correctly then you will be more than happy with this machine.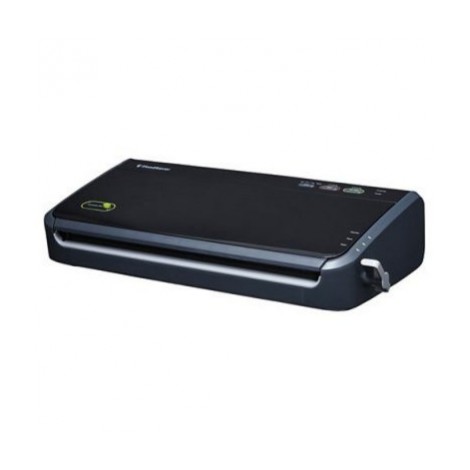 Comes with a 5-year limited warranty
Vacuum and sealer is closer to the front which means less bag waste
No automated issues to deal with, the unit is all manual which allows you to be in control
Easy to use
The cord is very short - less than two feet long
May have issues with the vacuum long term
A manual vacuum sealer ultimately means that you are more in control of what goes on throughout the process. A lot of the issues that arise in other sealers is due to the fact that they are automatic and have to sense every step of the process. That is not the case here and if you are looking to be more in control this may just be the one for you.
More Bags Per Roll
This unit is specifically designed to yield more bags per roll. That means not only are you able to stretch your dollar as far as food is concerned, you are also buying fewer bags to store it in. You'll be saving on both fronts and feel like it really was a worthwhile purchase.
Removable Drip Tray
The drip tray on this sealer is patented and removable. This makes for incredibly easy to clean up as you just take it off and throw it in the dishwasher or wash by hand - your choice. It also enables your sealer to last longer overall as you don't have to replace the entire thing if the drip tray needs replacing or gets too dirty to use any further.
Cost and Value
You are really getting a good deal here. You get a FoodSaver Vacuum Sealer and they are the leader in the industry. Vacuum sealers save money overall as they ultimately make your food last longer, but this unit will make your sealing materials last longer too so you are getting savings in two areas. It's about middle of the pack initial purchase wise, but well worth the money.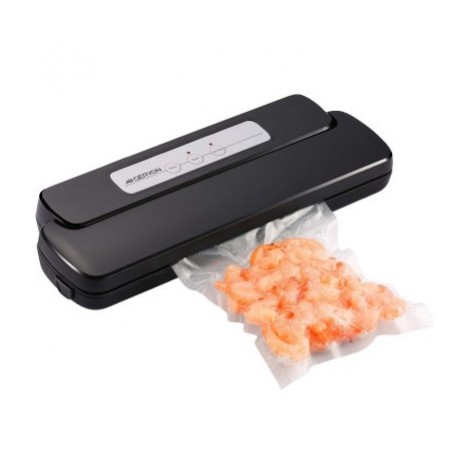 Is a hands-free unit
Has indicator seal lights to let you know where it is at in the process
Comes with a starter kit
Stop function allows better control of the vacuum
Doesn't seal anything besides Geryon bags very well
Struggles to not smash more delicate foods, such as cookies or bread
This is a great little vacuum sealer that does all the things you want and need it to. It works automatically but allows you to stop the vacuum at any time to ensure that you get the appropriate amount of air suctioned out. It has a slim design, strong suction, and will work for a large variety of foods.
Sous Vide Companion
All of the bags that come with the unit, and the replacement bags supplied by the company, are approved for Sous Vide use. The machine itself is capable of producing a strong enough seal and gets out enough air to make it possible. If you cook sous vide style, then you should definitely keep this sealer on your shortlist of possibilities.
Slim Design
This sealer is nice and compact. It isn't meant to sit on your counter and won't take up a ton of valuable kitchen space. You can easily store it in the drawer or cupboard of your choosing and pull it out when you need it. It's both practical and functional.
Cost and Value
Price-wise, this unit falls right at the bottom of our list. It is very inexpensive and a great way to dive into food sealing if you're new to it. It also works well for seasoned professionals and will have a long life. Ultimately, it will pay for itself in a short amount of time and be well worth every penny spent.
Criteria Used for Evaluation


Model
The first thing that will help to narrow your search very quickly is whether you want an automatic or a manual sealer. Automatic sealers are great because you just put the bag with food on the sealer and it does the rest. This makes for an easy, streamlined process - when it works. Sometimes it'll squish the item you are trying to seal or spill the liquid all over, which can be less than ideal. The more working parts you have, the more chances for failure. However; most are very functional and do a great job.
A manual sealer, on the other hand, will eliminate a lot of those problems. When you control the amount of vacuum and the length of the seal you can ensure that just enough air is taken out without compromising the quality of the food itself. You can also control how long it seals for so that you don't have issues with your seal breaking when in the freezer or cooking sous vide. But, this process may take longer and be a bit more cumbersome.


Accessories
Do you want to seal jars and containers as well as bags? If so, then you'll definitely need to get a unit that also has an attachment or the ability to get one. Not all vacuum sealers have the ability to seal more than just a bag so that will narrow the field very quickly. It should be noted though, that attachments are often sold separately and come at a higher price point if attached.


Value
How much are you willing or able to spend on a good vacuum sealer? As is usually the case, the higher the price the higher the quality of the product. While this is true to an extent here, you can get a very functional unit without breaking the bank. Know that if you are a serious home cook that you can be satisfied with a less expensive unit, even if you intend to use it a lot. If you are looking more for business purposes though; you would do well to spend more money initially and get a faster, heavier duty one.


Size
The next point to consider is storage. Do you plan on putting your vacuum sealer on your countertop? If so, how much room do you have? Some of the countertop ones can be big and bulky, but that is not always the case. Having it out and handy will allow you to seal and go whenever you need without making a big production of getting it out and setting it up.
However; if you have less counter space or don't plan on sealing more than once a week or so then a smaller unit that can be stored in a cabinet or drawer may be a better option for you. These ones work just as well, but have a much smaller footprint and are typically less aesthetically pleasing - as they aren't meant to be seen regularly.
Expert Interviews & Opinions
Most Important Criteria
(According to our experts opinion)
Experts Opinion
Editors Opinion
Users Opinion
By Default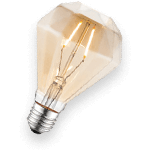 Vacuum Sealers are Awesome
Because if you get one with all the bells and whistles they do so much more than just vacuum seal food. You're not just sealing your giant government blocks of cheese here, you can pull all the excess air out of your wine bottles, you can save dry goods in a jar (if you have the right attachments) you can create food that you can create whole meals that you can just toss in boiling water. And here's something we bet you never thought of: do you want to save a special newspaper or document vacuum seal it to keep it from turning brown and brittle with age.
Frequently Asked Questions
q:

Does this vacuum sealer work with any bag?

a:

Some do, some don't. You will find vacuum sealers that can seal almost anything - even the bag your chips came in. However; there are others that will only seal the bags made by the manufacturer. Typically the more you pay, the larger variety of bags it will seal. For best results though, stick with the bags made by the manufacturer of your machine.
q:

How long will a vacuum seal last?

a:

A good seal that is done properly has the potential to last for years. You can save frozen items for 1-3 years without any problems.
q:

Can I seal jars with this vacuum sealer?

a:

As long as your sealer has an attachment to do so, then yes it can seal jars. Some come with a port for an attachment to be plugged in to, but not the piece itself so make sure you read the fine print.
q:

Is the plastic that comes with the unit to seal with BPA free?

a:

Yes, the plastic that comes with all sealers listed here is BPA and completely safe for freezing and cooking in.
q:

Can this unit tell the difference between solid foods and liquid foods?

a:

Some can intuitively, but most have an option that you select before sealing so that the machine can treat it appropriately.
q:

Can this vacuum sealer seal bags full of a liquid, like soup?

a:

Most can successfully seal a bag full of liquid. However; all will do a better job if is frozen before vacuum sealing. Removing the wet from the equation will always result in a better seal and a cleaner process.
q:

Can this unit be stopped once the vacuum has started so that you can prevent it from crushing delicate foods?

a:

That largely depends on the unit. The more manual a unit it, the more control you will have over the process. Most, however; do have a button that will stop the process, though some are more responsive than others.
Subscribe to our Newsletter